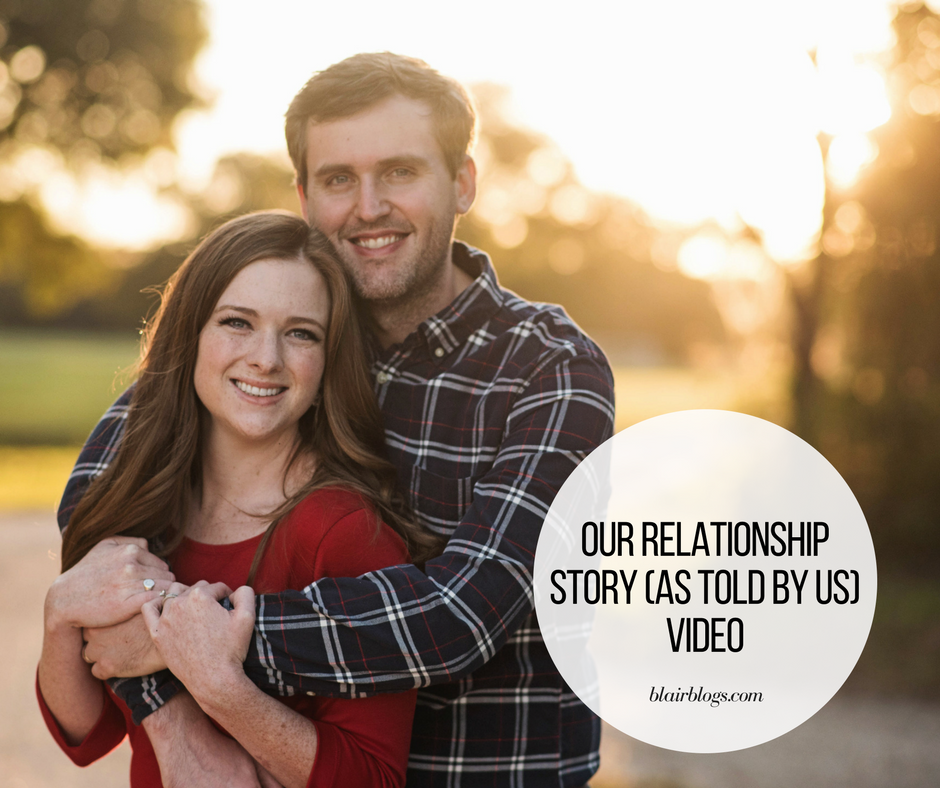 I have shared many, many posts about our relationship over the years. In fact, here's a comprehensive list:
Our Love Story & Engagement
Wedding Planning
Our Wedding Day & Honeymoon
Our Love Story, Continued
Told you there were a lot! 🙂 Until now, though, we had never recorded our relationship story out loud. We originally decided to do this for memories and posterity, and since I've been all about YouTube lately, I decided to share it! You can watch our relationship story (how we met, fell in love, got engaged and married, etc.) below or on YouTube here. (Make sure to subscribe, this video has been available to subscribers for four days!)
// How did you meet your spouse/significant other/partner? Tell me your love story in the comments below!
Thank you for reading/watching! You can find me online on Facebook, Instagram, Pinterest, Twitter, and YouTube. If you'd like to be alerted whenever I publish a new post, you can follow me on Bloglovin' or subscribe via email. Take a look at my Etsy shop where I sell tees, totes, sweatshirts, and pillow covers! Are you a blogger too? Check out my Blogger Mentorship Program.