I can't believe that it's almost April! Last Friday, March 27th, marked Riley and my three "month-iversary" of being engaged…which means we're nearly halfway through our engagement! I knew from the beginning that a long engagement was definitely not for us and I sure am glad it's only seven months total–I can't wait for our wedding! (And marriage!) I'd get married this weekend if I could!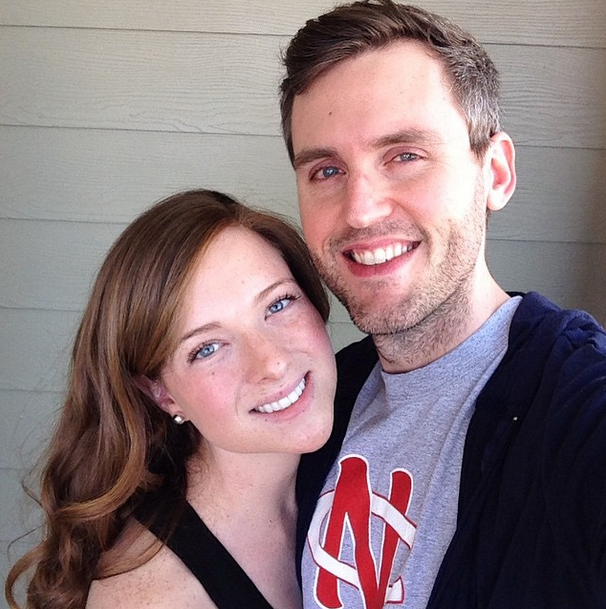 Here's what we've been working on and how things are coming along…
Wedding Invitations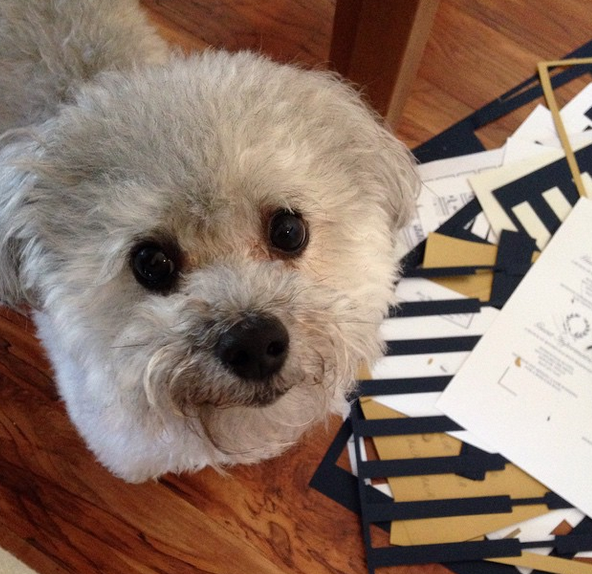 I am making all of my invitations by hand! (Notice the mess in the background of the above photo.) I've completed about a quarter of them, but each one takes quite a bit of time to make because I want to make sure that they look clean, pretty, and professional. Crafting and DIY projects are two of my favorite things to do, so I've really enjoyed spending a couple of evenings a week listening to podcasts or music while I work on printing them, cutting them, and assembling them. Making my own invitations has allowed me to design exactly what I want while saving literally hundreds of dollars!
After our wedding, I look forward to sharing photos of my invitation suite. (I don't want all of my friends and family to see everything regarding our wedding on my blog before they see it in real life!)
Getting Toned!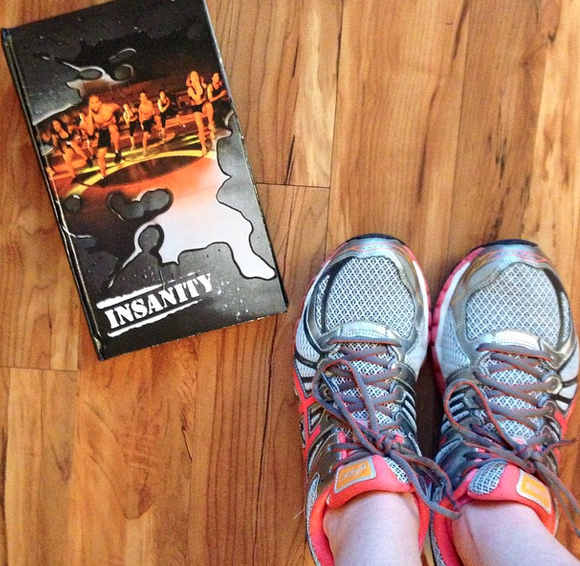 Neither Riley nor I want to lose any significant amount of weight, but both of us have been diligently working out and eating better since  the beginning of March in preparation for our upcoming engagement shoot and then, of course, our wedding! He's been hitting the local gym with some friends while I've been working out from home. I've been alternating between Insanity and Weight Loss Yoga…both are extremely challenging and I've already noticed that I'm feeling more toned and confident!
While I've been more conscientious of what I'm eating, I'm intentionally not obsessing over it. No food journals or counting calories for me! (When I've gotten into that mindset in the past, it'll become an unhealthy obsession.) Instead, I'm trying to eat more wholesome meals with fresher ingredients most of the time. Sometimes, you just need a brownie. 😉
Wedding Attire
Our wedding attire is about 90 percent done! I have my dress, my bridesmaids all have their dresses, and we've picked out the groomsmen's suits. There are still a few more things we need to do as far as attire goes, though. I need to get my dress altered (very minor alterations are necessary), I need to pick out my shoes and accessories, and Riley needs to actually purchase his suit. We found a deal where he gets a free suit after the groomsmen rent theirs, so we've decided to go that route! The deal is only valid a few weeks before the wedding, though, so we have to wait before completely checking that off our to-do list.
Our Rings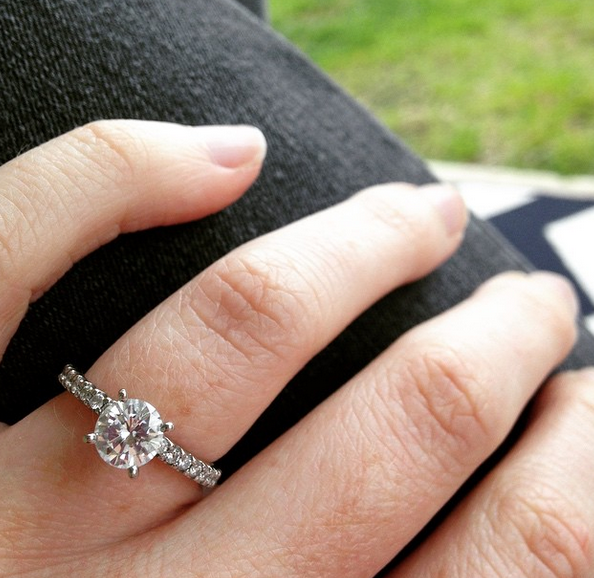 When Riley bought my [gorgeous] engagement ring, he bought a wedding band that matches it perfectly. He knows me so well–I don't do mismatched. This past weekend, we went shopping for his band. It was a great experience, and very easy! He wanted something simple and classic, nothing trendy or unique. We were able to browse rings and pick the perfect one out for him in about 30 minutes! (Plus, I was able to point out all of the future jewelry I'd like in the years to come…)
Details, Details, Details
Putting together the small details of our wedding day has been my favorite part of the planning process by far. I am extremely detail-oriented and have had lots of fun finding ways to infuse some "Blair and Riley" into different aspects of our big day. I can't wait for our photographer and videographer to capture these details! Our wedding is largely classic (no red/pink/blue/gold wedding dress, no fedoras or offbeat shoes, no super-unique location, etc.), so the details are where our personalities and our relationship can shine!
Premarital Counseling
As excited as both of us are for our wedding, we're much more interested in a beautiful marriage than one beautiful day in late July. Independently, we've both been reading some great books on Biblical marriage and relationships (which I'll share in another post), and together we've begun premarital counseling. (When we got engaged, Riley and I agreed that it would be his responsibility to set this up! He did great!) We have thick marriage workbooks to go through on our own, and then eight sessions with Christian counselors (a married couple) to dive into our workbooks, talk through hot-button issues, and pray for our marriage.
The workbook and curriculum is great because it not only goes over spiritual, emotional, and relational aspects of a marriage, but it also goes over practical ones…all with ample scriptural references. For example, one exercise that we'll complete as a part of our counseling is to create a legitimate, working budget that we're going to use as a couple once we wed.
Although it's just begun, premarital counseling has been a very positive experience so far. Riley and I feel closer to one another and the Lord, and we feel better equipped for the commitment of marriage. Sounds like a win to me!
The next big milestone on our engagement timeline is our engagement shoot, which we are both really looking forward too! I've been obsessing about outfits and poses here! One of my co-workers and friends, Sonja, is a photographer. She generously gifted us a shoot as our engagement gift! (Check out her amazing work here!) We've waited since December for the weather to get warmer and the trees to turn green again…and now, we're excited for mid-April when we get to strike a pose…or two…or seventy. For those of y'all who are engaged (or married!), what did you wear for your engagement shoot?! How is your planning coming along? I'd love to hear!