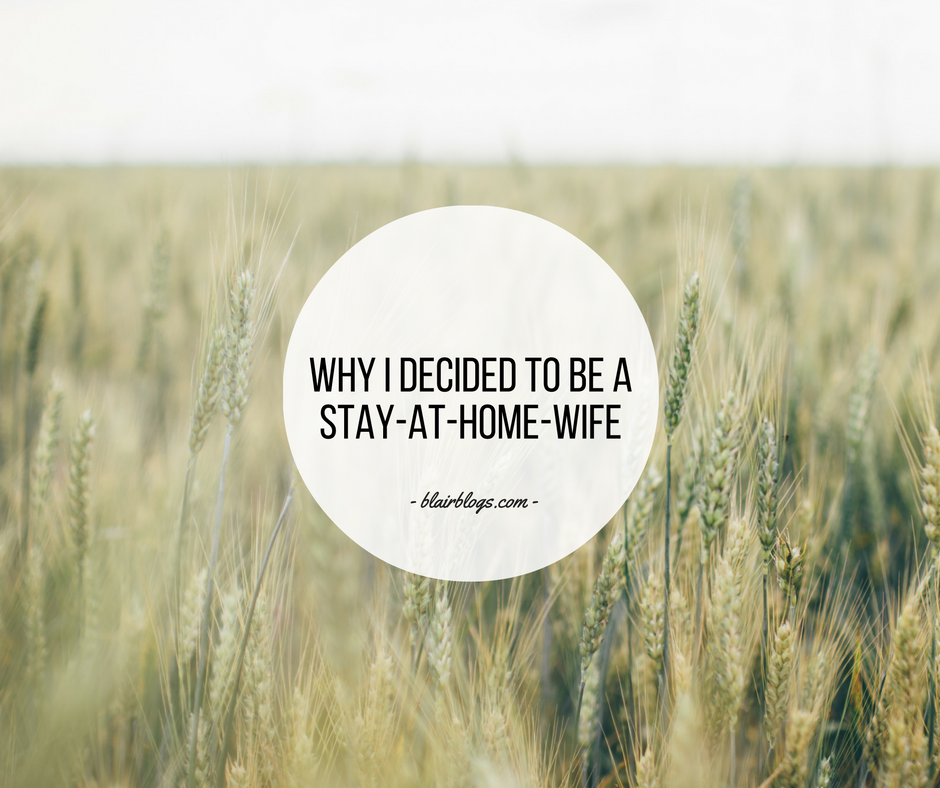 This is a repost from the archives. Original posting date: August 14, 2015.
I'm reposting this post because the decision explained here, however "weird" or unpopular, has singlehandedly shaped my husband and my lifestyle, marriage, and routine more than anything else in our life. Me not working in the traditional sense allows us freedom and simplicity that we are deeply grateful for. There is an update at the end of the post if you're interested in hearing my reflections one year later.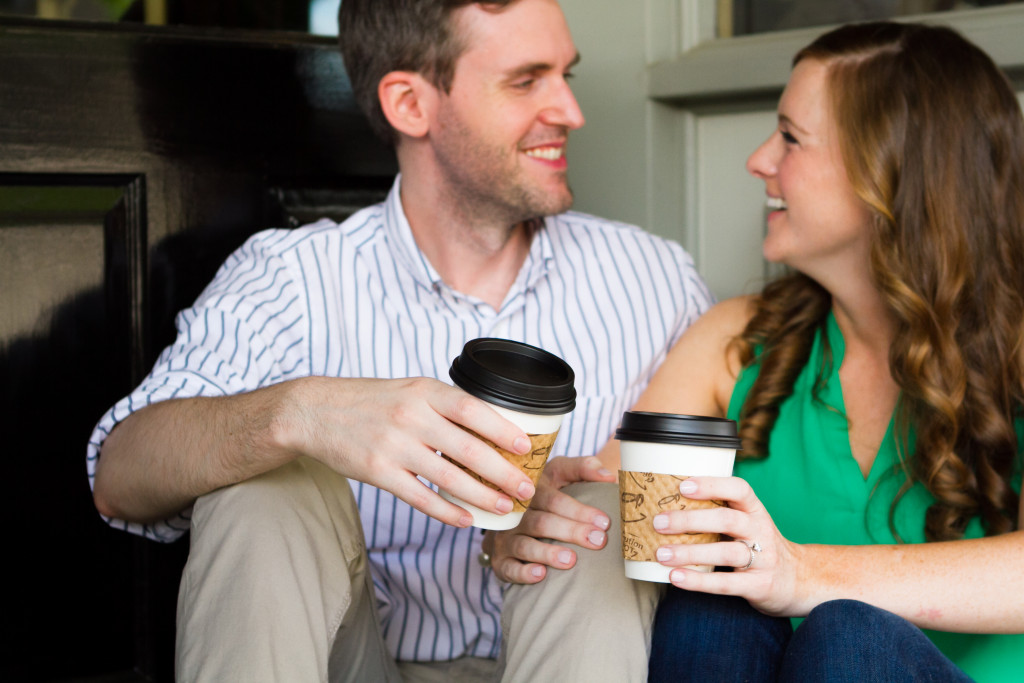 Early in our relationship, Riley and I began to discuss our dreams and goals for the future. I have many…I dream of traveling the world, building a home, founding a summer camp. I have the goals of authoring a book, learning how to make French macarons, and finding a way to live at the beach for at least part of the year. There are, however, two aspirations that trump all–being a writer and being a wife and mother.
So, as conversations unfolded, these desires would naturally weave themselves into our discussion. Our relationship progressed, and after we got engaged, we spent a great deal of time in both conversation and prayer as Riley and I began to make real, no-longer-hypothetical decisions that would actually affect our life together.
After significant contemplation, we finally decided that I would quit my job in Austin and move about three hours north to Denton (where Riley lives), where we would start our married life together. Then, of course, our next step was to decide where we'd live and what I would do after we wed.
Deciding where to live was difficult and complicated in its own right. Texas, as each of you surely knows, is huge. It is a sprawling state with myriad off-shoot cities and small towns surrounding larger, more well-known ones. It isn't like living other places, where families simply live where they work; here, it is common for people to have long commutes each day to and from work and completely acceptable to drive 20 or 30 miles for an appointment, restaurant, or store. (This was shocking to me when I first moved here, now I'm fully accustomed to frequently driving long distances.)
That being said, Riley and I looked at houses in more than three cities. We would try to narrow our search down to just one, but there were such different pros and cons to each that we ended up remaining open-minded. Months of house hunting led us to dead end after dead end, so we ended up finding a small, homey apartment and rented it. (I should note that even apartment hunting was tiresome–it took us several days and 11 different complexes to find the right one.) Now we're happily settled and thankful for some more time to scope out the area together and decide where we'd like to make a more permanent home.
Deciding what I would do after we became Mr. and Mrs. was equally involved and complicated. I studied Business Administration with a concentration in Marketing in college, and went on to work in marketing for a measly six [miserable] months before the company went under and laid off nearly every employee, including me. After some soul searching and hours on my knees in prayer, I was graced with the opportunity to work as the Preschool Director at a large church called Gateway, which I attended for the duration of my time in Austin.
This was both an extremely exciting opportunity and a very intimidating one; I had never studied ministry, interned in ministry, or worked in ministry. (Though I had little experience, I had done all three in marketing.) The 18 months that I spent working at Gateway were some of the hardest and best of my life. The city of Austin is, simply put, unbelievable. I loved living there and have had several I-miss-Austin moments since moving. My job allowed me the privilege of working with a group of people on the NextGeneration (we called it NextGen, it represents all ministries birth through college) team who became my family and some of my closest friends. (One of my NextGen co-workers even officiated our wedding!)
My job allowed me to spend a lot of time with NextGen volunteers and their families, which was enjoyable and encouraging albeit difficult at times. I was able to help start a sustainable ministry for kids who have special needs and their families, which was highly rewarding (though equally challenging). I am proud of the work I put in over the year and a half that I worked at Gateway, and I will forever remember those years with joy.
It would seem natural, then, to pursue another job in children's ministry, being that I hated my job in marketing (to be clear, I still find marketing fascinating, but my job required absolutely no creativity whatsoever, which was life-draining for me), but enjoyed my job in ministry. There are many layers to this, but the bottom line is that I didn't feel a pull to continue to work at a church–the outermost layer being that ministry is absolutely, unequivocally exhausting. In Austin, my entire life revolved around my church job. Every relationship I had was with a staff member, volunteer, or attendee. I worked lots of overtime; especially on nights and weekends. I was in a position where I was meant to work through logistics, while also managing, mentoring, supporting, and discipling many (as in 100+) complex interpersonal relationships. (There are a plethora of good things, great things even, about working in ministry as well, of course.)
As days went by and Riley and I continued our "what will you do when you move?" discussion, it became abundantly clear to both of us that ministry wasn't my next step, and that even if I would pursue it again in the future, I would need a true break before jumping back in. With a peace about moving on, I began to think about (which, in Blair terms, means research extensively) different jobs and lines of work that would both touch on one of my passions and allow for a simpler lifestyle (something I've craved for years).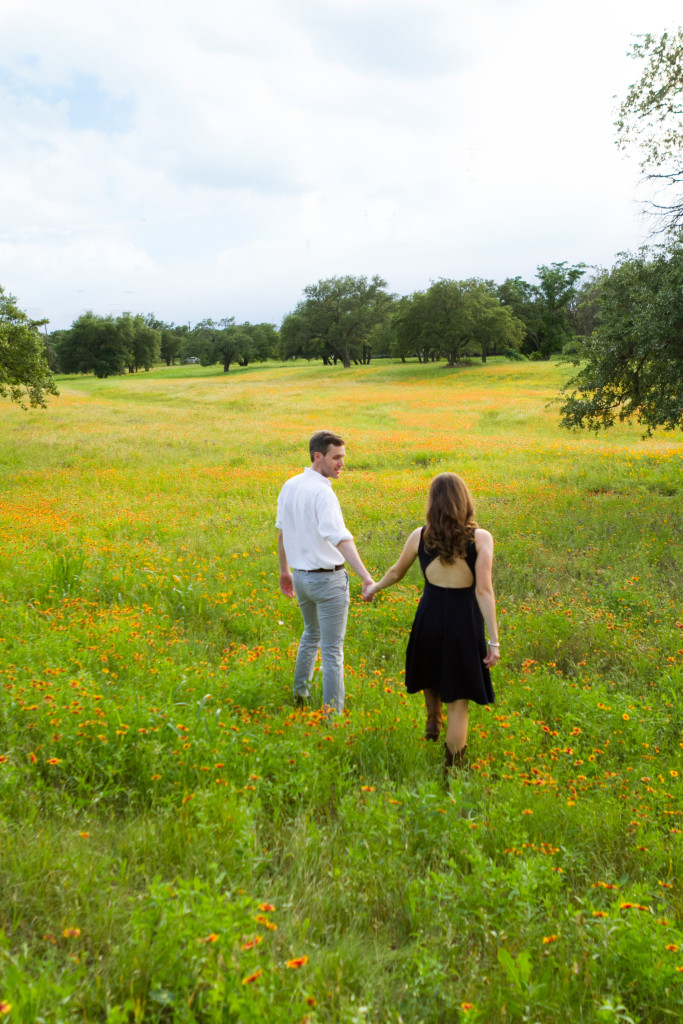 I spent many nights researching opportunities in the Denton area, finding a few jobs that sounded interesting to me, but not many. I decided to stop trying to figure out what I was going to do and instead pray and let God choose instead. (This is always the better route, isn't it? So why is it usually the second…or sixth…or ninety-fifth route I take?)
My answer came one night as I was flipping through one of my old journals from a couple of years ago. (Rereading old entries is one of my favorite pastimes!) I found page after page of written prayers asking God to allow me to write full-time, to use my blog as a platform, and to open doors for my writing…these pleas were woven throughout the notebook, every few pages at least. Among prayers to be able to pursue writing were intermittent prayers for an honorable husband, that I would be a young wife, so that I could be a young mom. Though there were many other types of entries and prayers in this tattered leather journal, these overwhelming two requests reflected the overwhelming two desires of my heart: to write and to be a wife and mother.
The more I thought about this, the more I realized that I had so easily fallen into the mainstream way of thinking, the this-is-the-way-everyone-does-it, the "norm." (Psh, I let go of living the norm years ago.) I realized then that I would absolutely love to stay at home and be a homemaker while writing and working on my blog. I remember feeling heart-flutters as I thought about the kind of flexibility I would have and the simplicity and slow-pace that would accompany my days.
With a blanket of peace wrapped around me, I breached the subject with Riley. He was not only supportive, but wholeheartedly convinced that this would be the proper next step for us as a family. His income (plus my blogging income) could easily support a modest, quiet life. (Additionally, I will stay at home with any future children, so we feel it is wise to become accustomed to living off of Riley's salary now, so that when babies arrive, we aren't faced with the shock of scaling way back.) My staying home and taking care of domestic duties would be both enjoyable to me (I love keeping house) and relieving to him, because it would allow him to focus on working during the week, knowing that there would be food in the fridge and that his clothes would be clean. I would have the chance to take a break from the hustle of a full-time job as well as pursue blogging and writing, which is what I've dreamed of doing for years.
After this initial conversation, we discussed this plan at length over and over again. (How funny to think that this setup is so strange and unheard of in modern society that it required dozens of conversations when just a few decades ago, a wife acting as the homemaker was entirely expected and probably required little discussion!) We talked about how we would break up responsibilities around the home, what our budget would look like, who would handle the finances, what my goals were for blogging/writing, and how often we planned on reevaluating all of these things so that we could make adjustments where necessary.
And now, it's been a week of living it. (That sentence almost makes me laugh–a week, wow! I must really be an expert after a week! ;)) So far, this arrangement has been truly wonderful. I really love to cook, so the fact that I actually have the time to do so (and have a husband who is more than willing to taste my meals!) is such a blessing. I've enjoyed keeping our home clean and organized and making sure we have a made bed to get into each evening and clean clothes in our drawers.
The complete flexibility in my schedule paired with Riley's already-flexible job means that we get to spend quite a bit of time together, even on workdays. On Fridays, Riley gets off work early (at 2:30pm), so we get the afternoon and evening together, plus Saturday and Sunday.
I dealt with fairly regular anxiety earlier this year; a feeling of tightness in my chest and the inability to get a deep, refreshing breath wore me out. I've been so thankful for the way that this simple life allows me to live in complete peace, makes it easier for me to spend time with the Lord, and gives me ample opportunity to bless and care for my husband.
Beyond homemaking, I have thoroughly enjoyed the time I've spent writing here on my blog (oh gosh, maybe a little too much–word count is currently 1,766 on this post!), There have been hours of brainstorming this week about new post ideas and what direction I'd like to take this little slice of the internet. I've had the time again (finally!) to read other blogs, gathering inspiration and ideas from them.
I have already gotten a lot of questions from friends and family about whether I'm looking for a job or what I plan on doing in the coming months, because obviously this couldn't be for the long-term. Well, it's certainly too soon to tell, but it's not at all unlikely that this arrangement will indeed be for the long-term. For now, it's lovely to have a hot meal waiting when Riley arrives home, wonderful to be able to plan vacations and trips around just his work schedule, a dream come true to have the time and energy to write again, regularly. Perhaps we'll change our mind in the coming months and go with a different arrangement entirely. Or perhaps I'll be a stay-at-home-wife until I'm a stay-at-home-mom and I'll never work full-time again (what a weird thought!), or at least for a while.
Right now, I'm living this verse: "Delight yourself in the Lord, and He will give you the desires of your heart," Psalm 37:4, and I'm loving living it.
---
Update (August 2016): We have lived this lifestyle for over a year now, and it suits us perfectly.  I would more readily describe myself as a "work-at-home-wife" (or just "someone who works from home") rather than a "stay-at-home-wife" because blogging (and its surrounding activities) now produces a monthly income that matches or exceeds what I made when I worked full-time outside of the home. (Glory to God!) The freedom that comes from me staying/working at home is a blessing and a privilege. I don't miss working in an office setting, and I get more fulfillment and joy out of working on this blog, podcast, Etsy shop, Mentorship Program, and other activities than I ever did in a more formal work environment.
I realize that this lifestyle isn't for everyone, but it works well for my husband and I given our goals, personalities, and desired pace of life. I think it's important to note that I am introverted and enjoy/need lots of time alone to function. Being by myself during the day (with our puppy!) is enjoyable and refreshing to me, not lonely or isolating. I'm also very self-motivated and don't require a boss or leadership figure to move forward and accomplish tasks; this personality trait lends itself well to working from home and homemaking.
Many people deeply pride themselves on being "crazy busy," but I've never wanted that. I've always sought out simplicity, quietness, calmness, and peace–and now, my life reflects that. I have time to think and breathe, time to pursue my personal goals and dreams, and time to spend with my husband. We don't live rushed or frantically, but steadily and intentionally. This takes effort from both of us, and requires saying no a lot ("Say no to the good things so you can say yes to the best things" is our mantra). We both undoubtedly agree that any challenge we've faced through this decision is wholly worth it for the reward of slow-paced living.
My soapbox-ey thoughts? For a country that's pushing women's empowerment, it sometimes feels like we as women are only empowered to make mainstream decisions and work mainstream jobs and have mainstream dreams. I'm all for educated and empowered women–ALL for it–but it has to be inclusive. Just as there is great value in a woman working a corporate job, there is great value in a woman running her household well. Just as there is great value in a woman sitting around a board room table, there is great value in a woman sitting around her dining room table, feeding her family. It takes courage and a thick skin to live counter-culturally, but in my life, and in the lives of my current and future family members, I see great value to it. I hope and desire to see women follow God's calling in their lives bravely, whatever that may be. 
Through this past year, as we've lived an "unpopular" lifestyle, I've learned how critically important it is to make choices that best suit my family, not someone else's. We respectfully don't care what other people think of our arrangement; it works for us! Similarly, we understand and support friends and family who have chosen very different routes. It takes all kinds. You do you!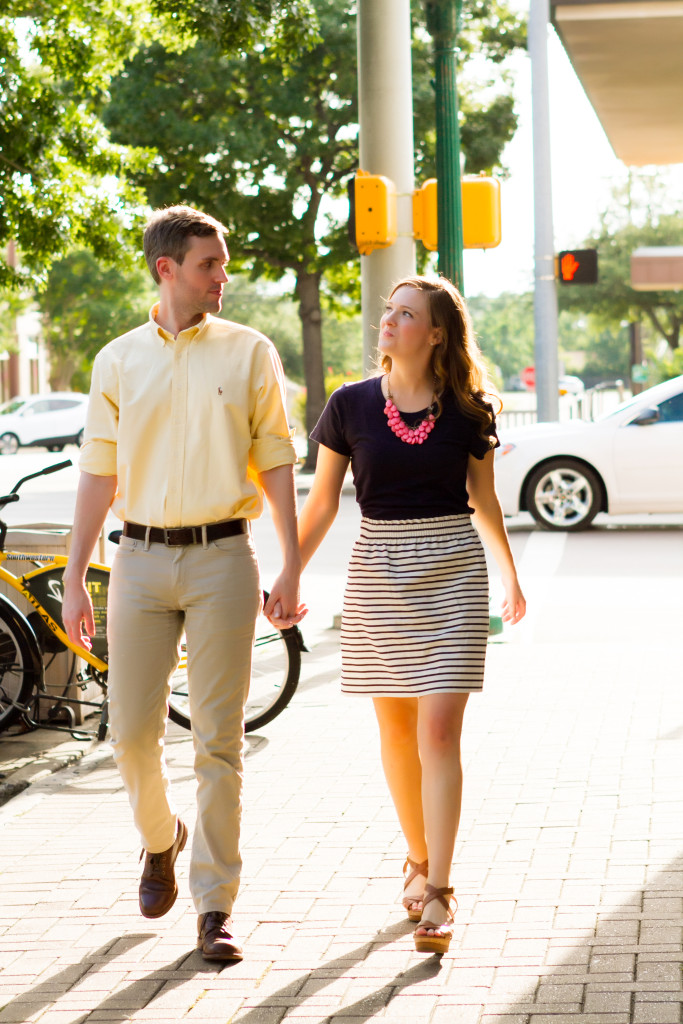 All photos courtesy of the lovely Sonja DiNanno at Sonja DiNanno Photography.