We're married! Our wedding day was perfect in every way…July 31, 2015 will forever be an extraordinarily special day for Riley and me. I can't wait to share all kinds of wedding details…from our Save The Dates and invitations to my dress and our décor! For most wedding posts, I'll wait for our professional photos to come in so that I can share them. Hang tight for a few more weeks!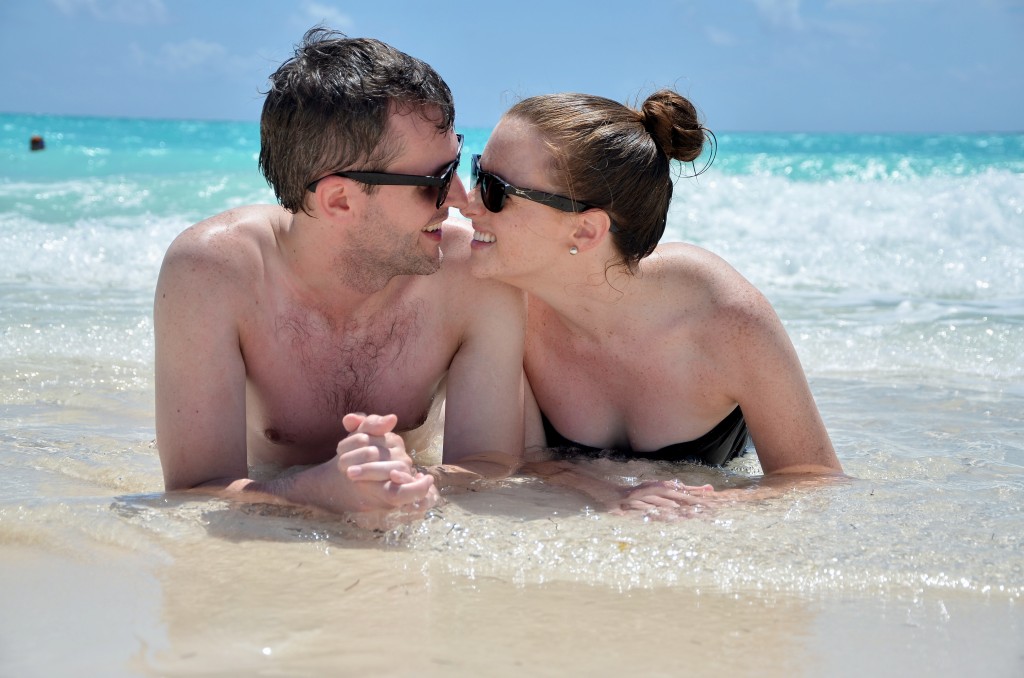 No need to wait to share about our honeymoon, though! We vacationed in The Bahamas (more about our choice in this post) for 8 days and 7 nights. Wanting a day to breathe in between our wedding and departure, we opted to leave on Sunday morning (our wedding was on Friday night). Our flight departed at 5:45am so we hardly got a good night's sleep, but it was nice to have a little bit of a buffer between our wedding and leaving for the islands.
I packed the Wednesday before our wedding so that I wouldn't have to think about it later in the week or on Saturday, right before we departed. Riley did the same thing. I'll have to share what we packed and what we wish we had packed in another post!
As I mentioned, our flight was at the crack of dawn. We only got a couple of hours of sleep on Saturday night before we loaded up Riley's car and left for the airport. I have to admit, those two flights (Dallas to Atlanta and Atlanta to The Bahamas) were rough. I was just so exhausted! But, I would do it again because leaving early meant that we arrived at our destination before lunch time! We almost had the whole day to enjoy!
In our sleep-deprived, giddy, just married state, we were crazy people in the airport and on the plane. At least we were having fun!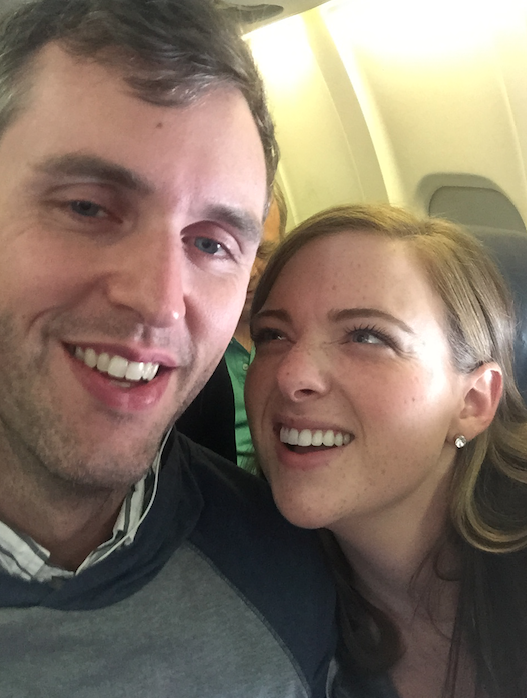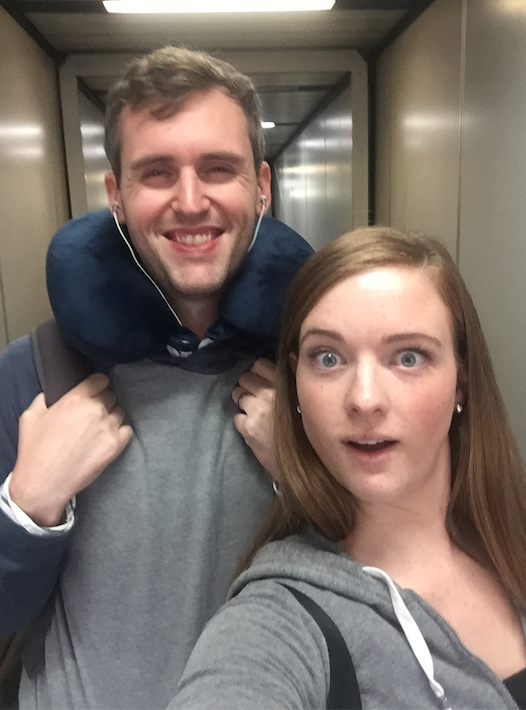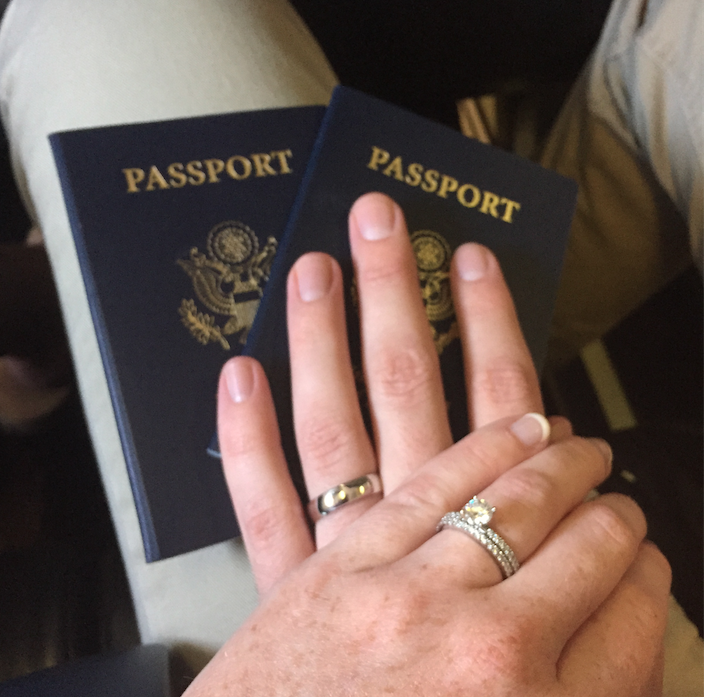 Every single married couple takes the above shot en route to their honeymoon–it must be some right of passage–so I decided to take one, too, so that we'd be allowed in the married club.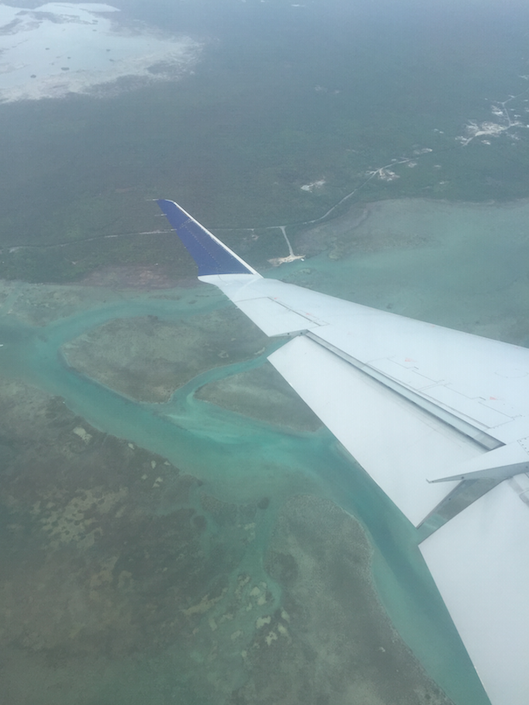 Upon arrival, we were met with a tiny, adorable island airport (pictured below). The simplicity and humility of the place set the stage for a wonderful, simple week away from real life.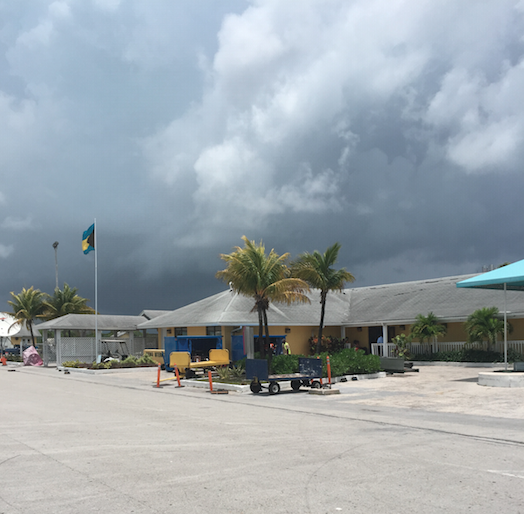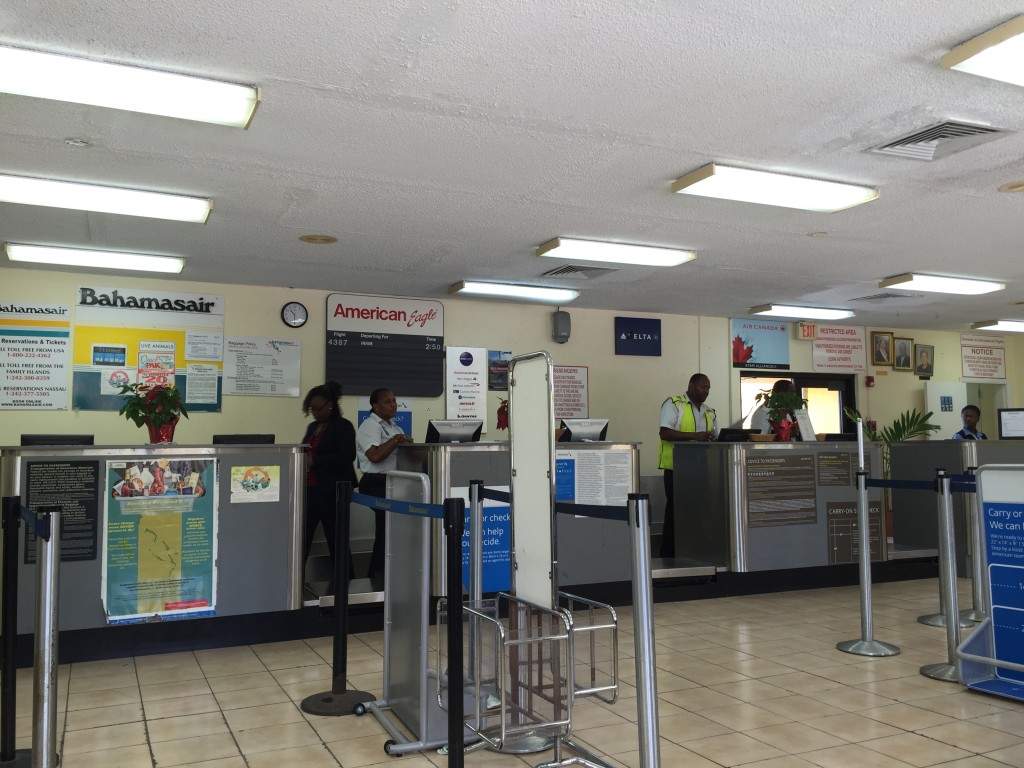 We loaded up in a taxi shuttle (arranged by Sandals) with one other couple and enjoyed the island scenery for about 30 minutes as we made our way to the resort. As soon as we hopped out of the taxi, our bags were taken to our rooms by a staff member, and we were given a cold towel and a refreshing cocktail and escorted into the lounge. I told Riley that I felt like a celebrity! We had a couple of papers to sign and then were taken to one of the restaurants on property to enjoy lunch. After lunch, we were escorted to our room where we promptly took a long nap! (With the door open and the island breeze floating through the room, of course.)
Despite being tired, our flights and check-in went perfectly smoothly. We were so thankful! There's nothing more stressful than starting out a vacation with lost luggage or a delayed flight.
Over the next few days, we ordered breakfast in bed several times, spent hours laying by the pool, picked up books from the Sandals "Take a Book, Leave a Book" shelf (I chose American Wife solely based on the title…it seemed fitting…now, I'm nearly finished with it and it is a great book! I highly recommend it), and literally spent hours swimming in the ocean. The water is so, so perfect and gorgeous. It's unbelievable.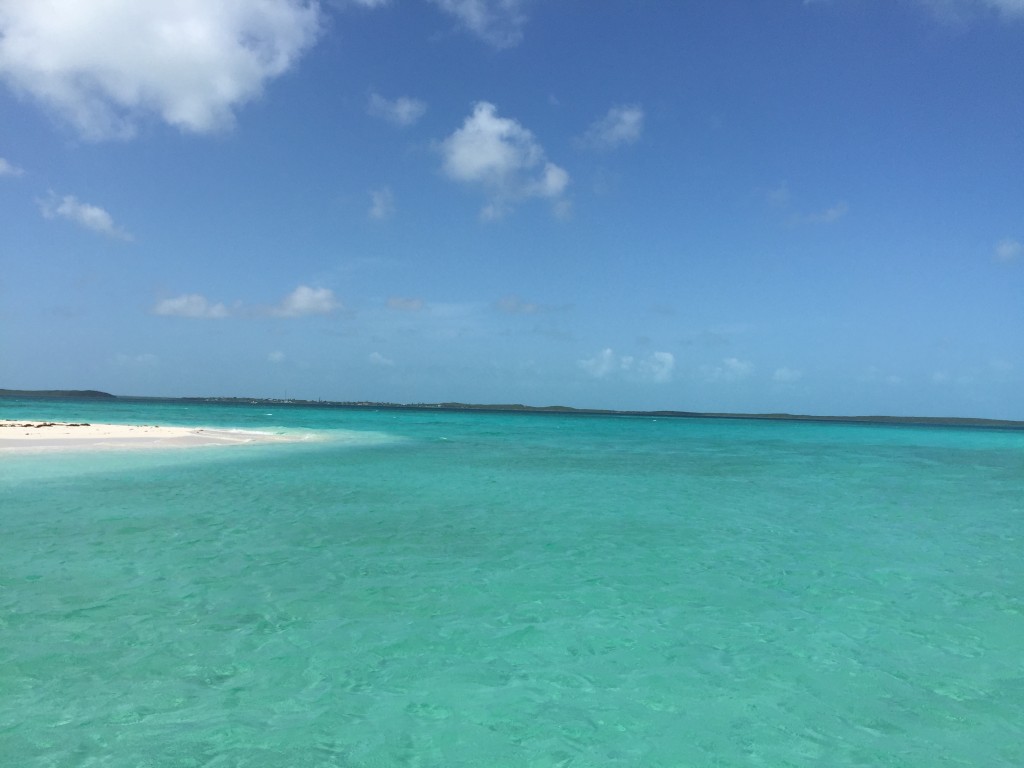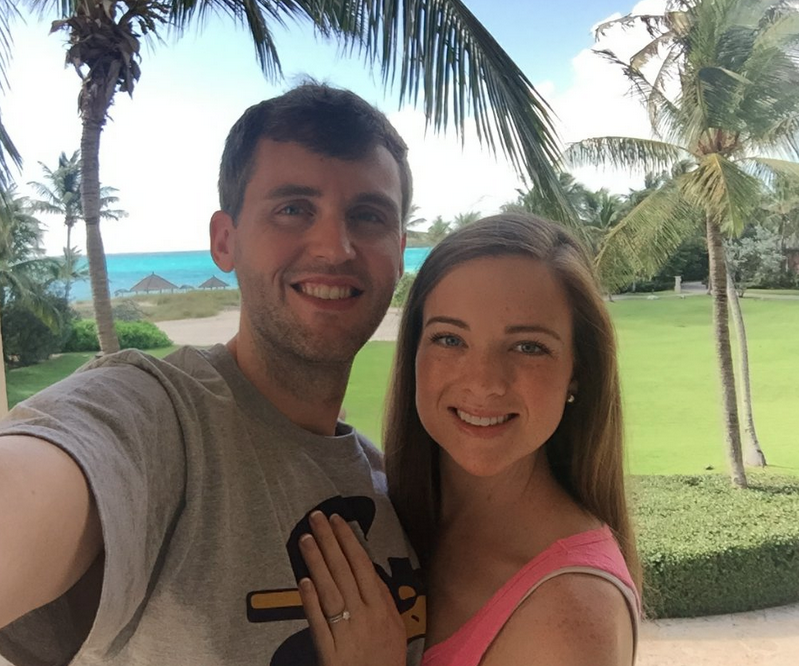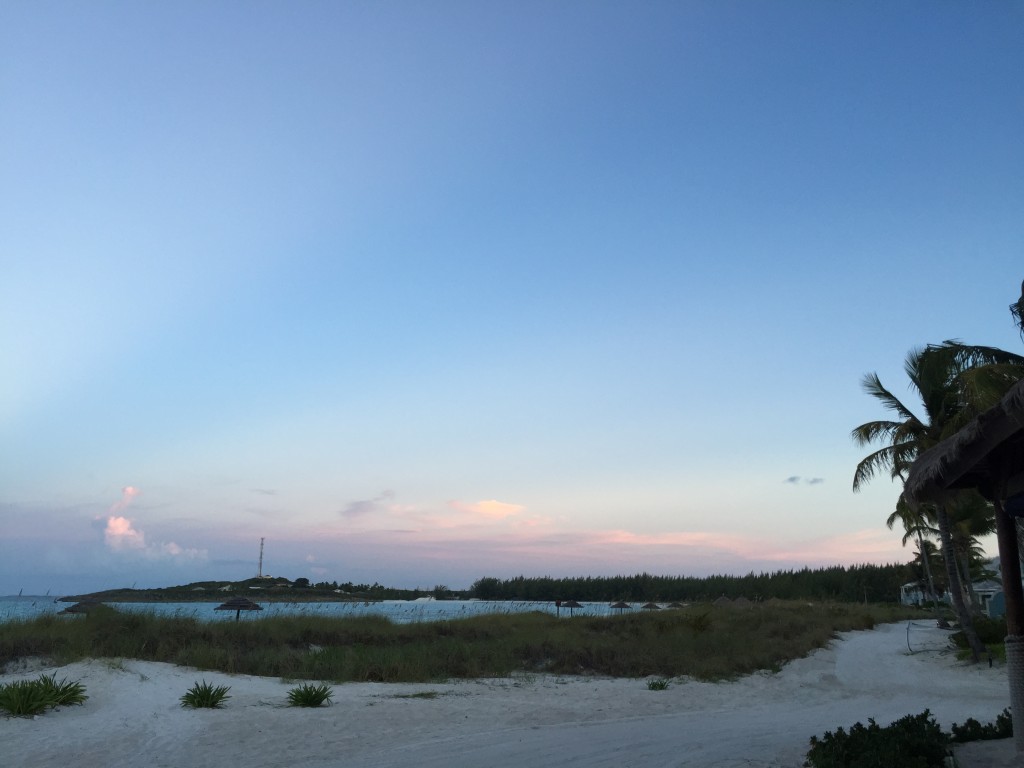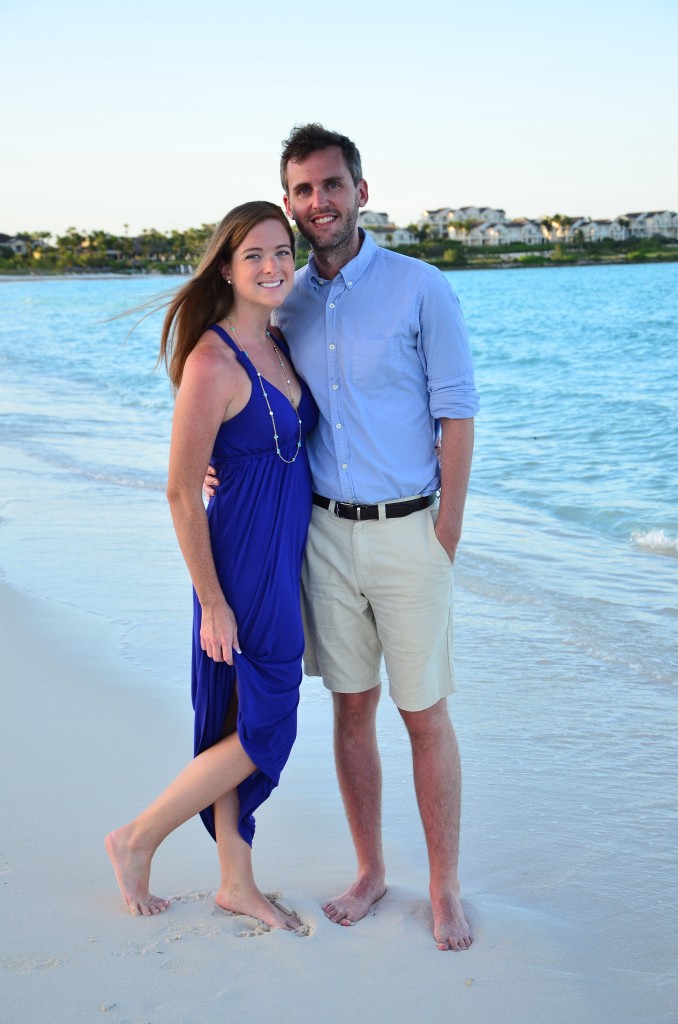 One day, we went on an Ocean Cay Safari for the morning. We left around 9am and returned around 1pm. It was the only "adventure" we planned all week and we absolutely loved it. We soared across the Windex-looking water and got to see The Bahamas the way it should be seen–from the water.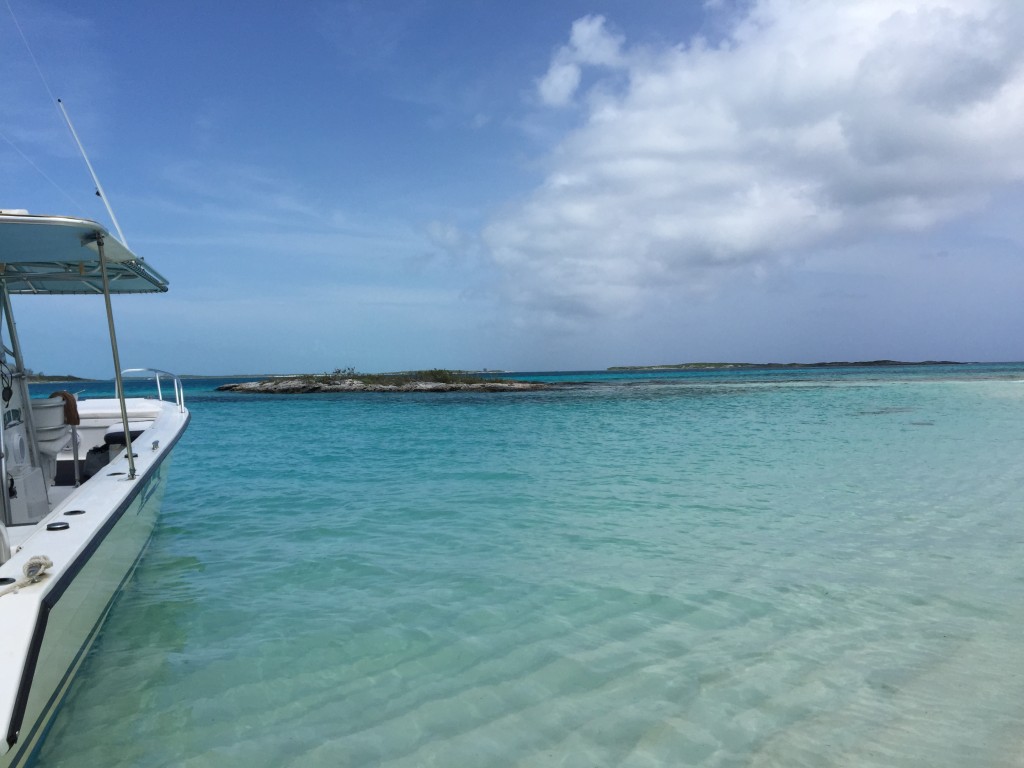 There were a couple of stops along the way, which were a great way to break up the boat trip. One stop, we got to hike (take that lightly, we both wore flip-flops) to the top of a large hill. The vantage point was awesome.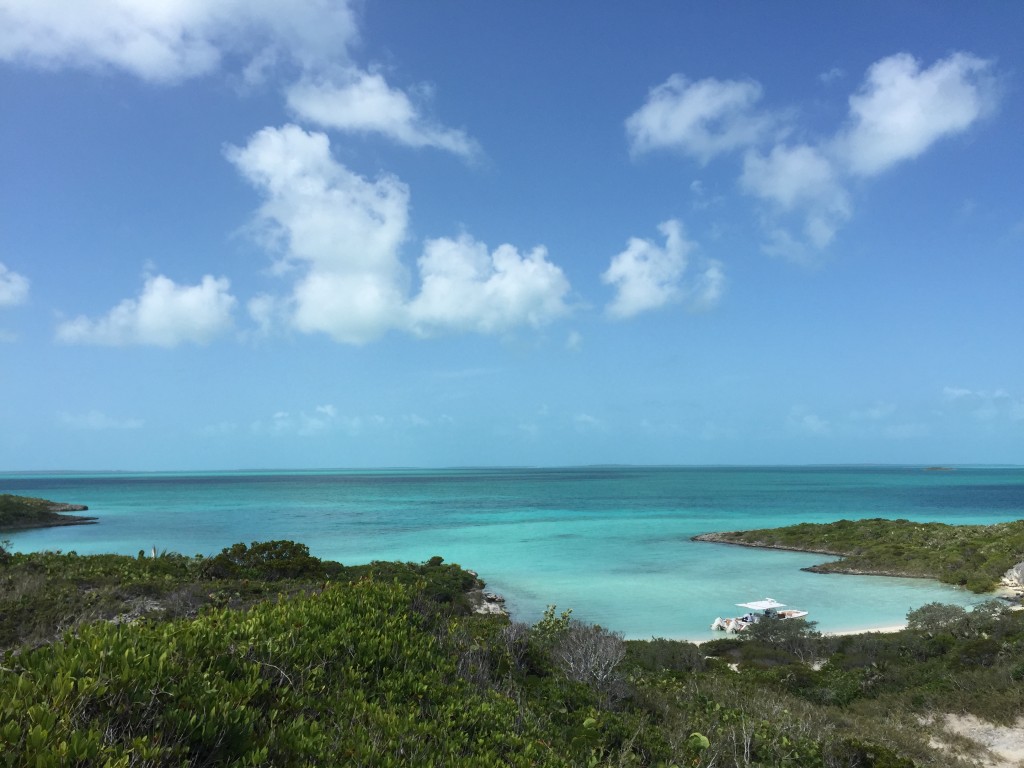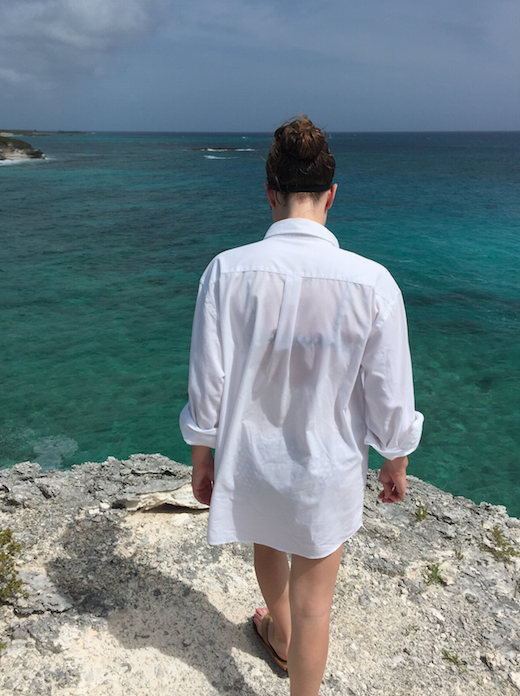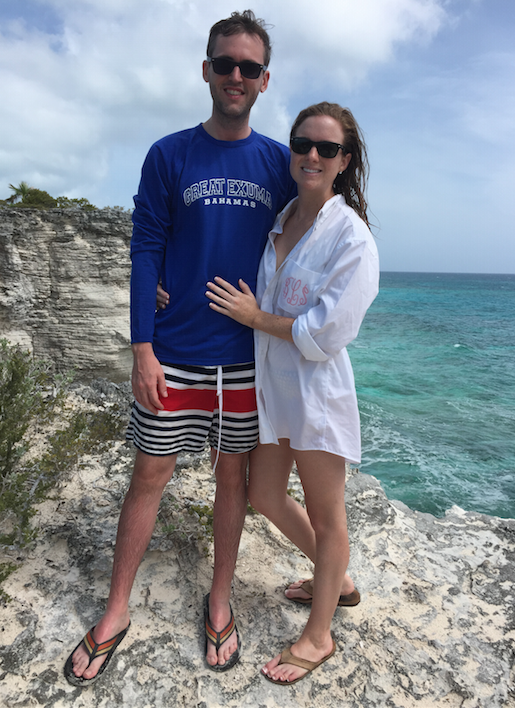 At the next stop, our captain announced that we were going to see dinosaurs. It was then that hundreds of lizards started padding out to shore to see our boat. Hundreds. They were so disgusting, but Riley was over the moon!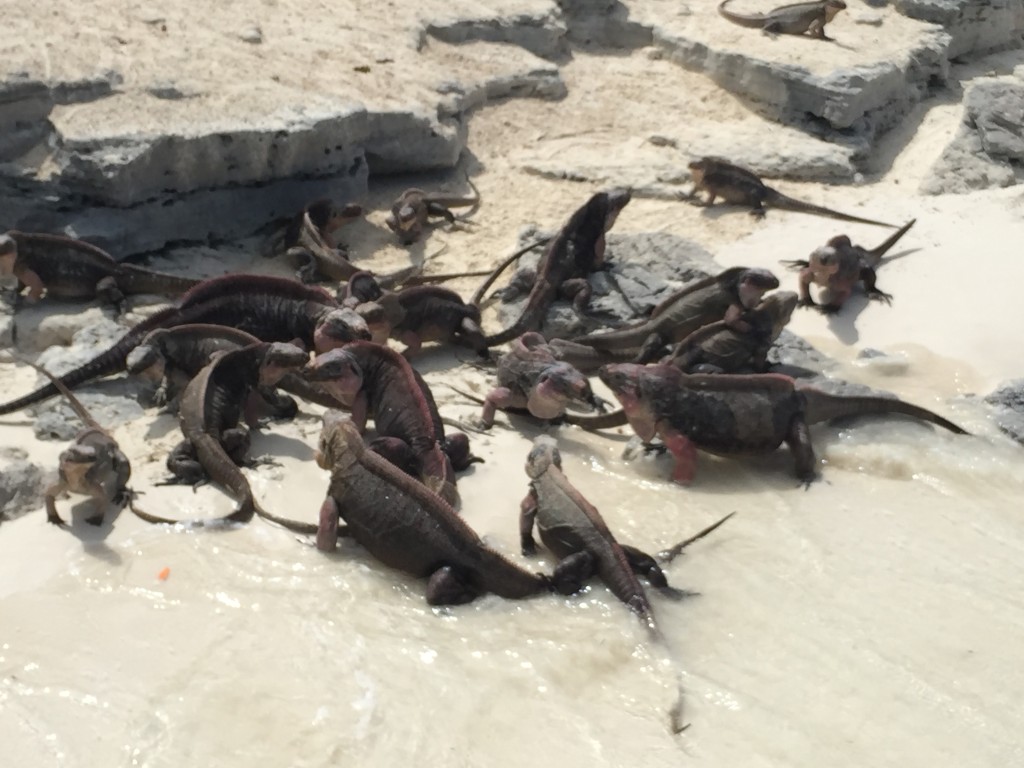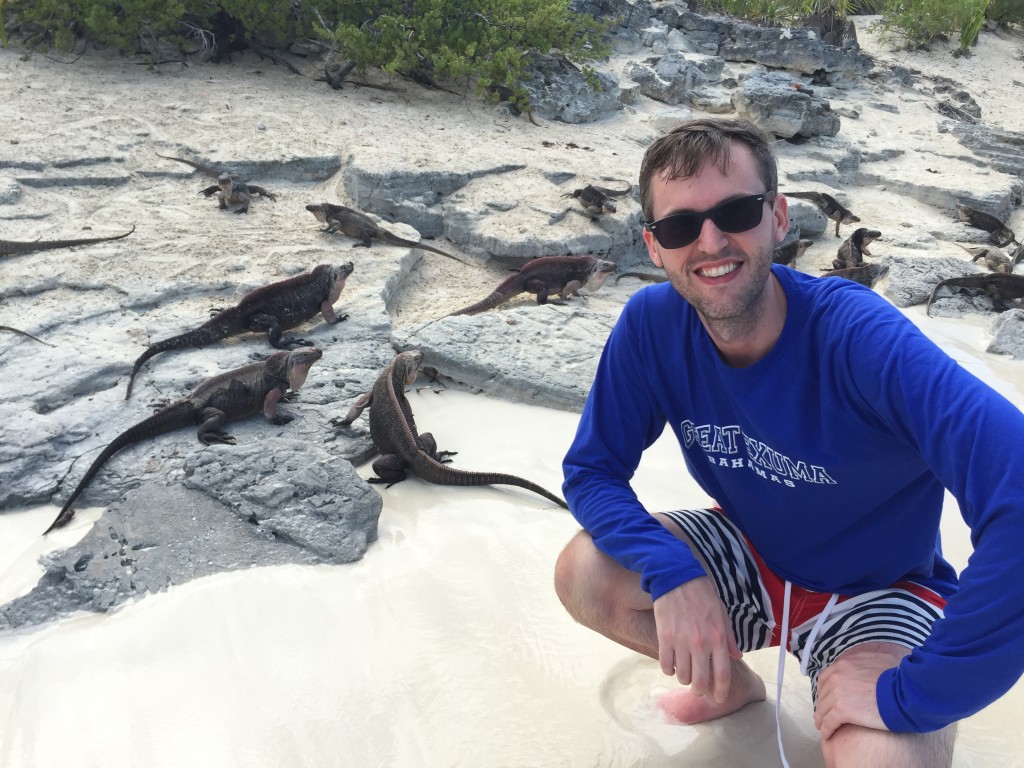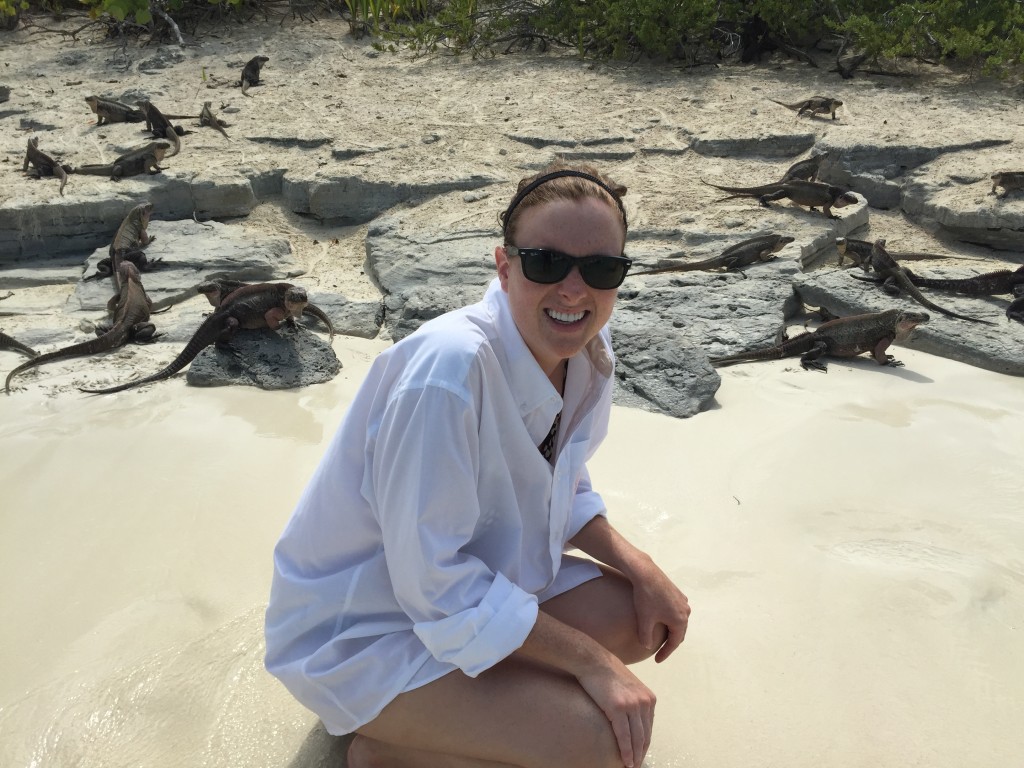 They give me the heebie-jeebies even thinking about them now! Yuck. Luckily, we had one more stop. And it was the best one. We went to an island that is entirely inhabited by pigs and their piglets. Oh my gosh, I died. They were SO adorable! We anchored our boat and swam to the island (some piglets even met us in the water!), so I couldn't bring my camera, but I found some photos of other travelers who have been to the piglet island. Take a look! Squeal!
There was one pig that was about the size of my pup, who was following me around for the duration of our pig island visit. (I'm quite sure that it had nothing to do with the fact that I was feeding him hot dog scraps.) His temperament reminded me so much of Charley's that I started calling him Piddles (my dog's pet name). I loved that little Piddle pig so much! Pig island was one of the highlights of our honeymoon!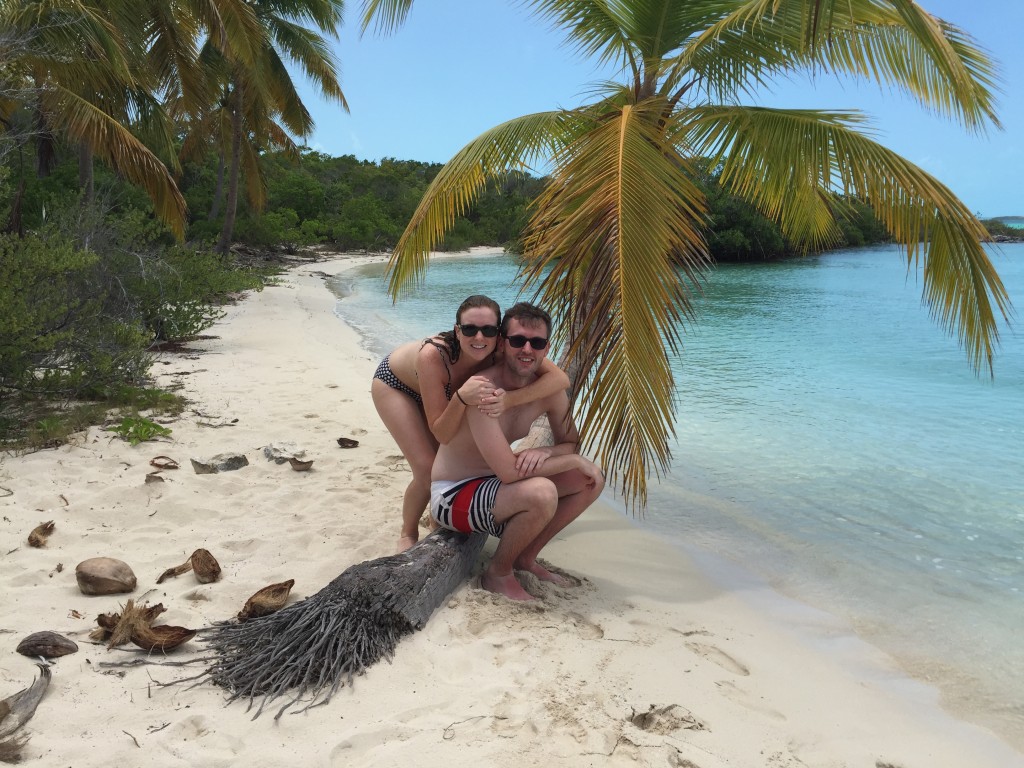 Aside from our Ocean Cay Safari, we did little else but eat and lay by the pool or swim in the sea. It was so wonderful! We did get a couple's massage one afternoon, which was divine, and scheduled a private candlelight dinner, which was equally special. Though we are both adventurous and love to travel, we weren't looking to explore much. We stayed on Sandals property our entire trip and were thankful for the endless food and drink as well as the myriad places to relax…cabanas, hammocks, lounge chairs…there were many places for sleeping in the shade!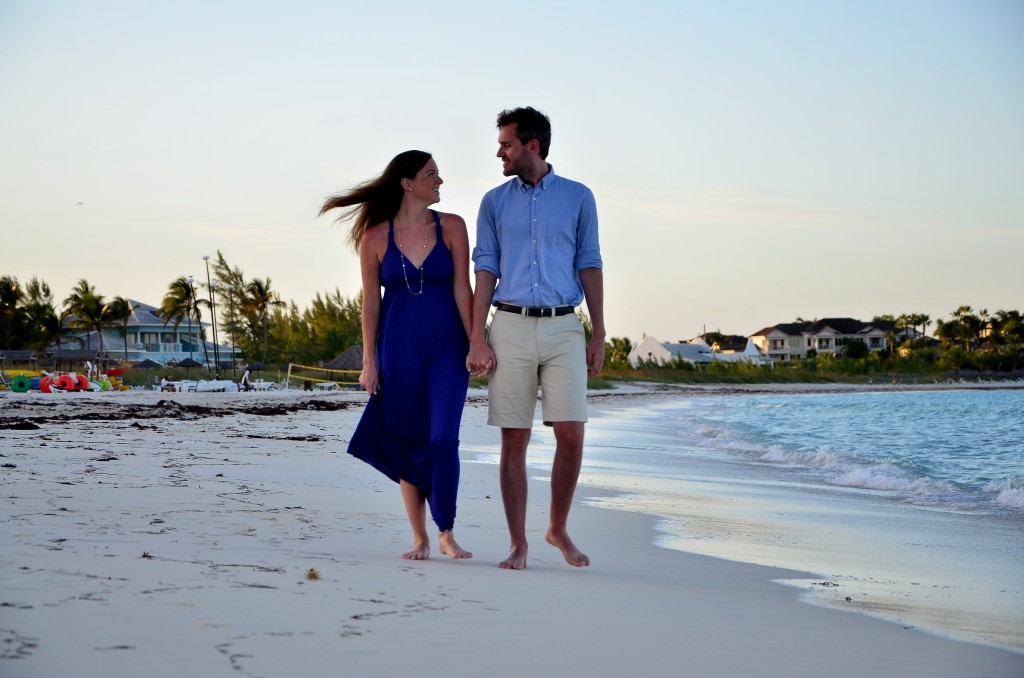 As far as Sandals was concerned, we thoroughly enjoyed our stay. Our main complaint was the food–it just wasn't that great, though I should note that we're both pretty particular–but the staff and property were both awesome. The exception to the food-was-okay rule was one of the evening restaurants which required reservations (there were three). It was called La Parisienne, and, as the name suggests, served French cuisine. It was so unbelievably delicious that we scheduled another dinner reservation at the same restaurant the next night!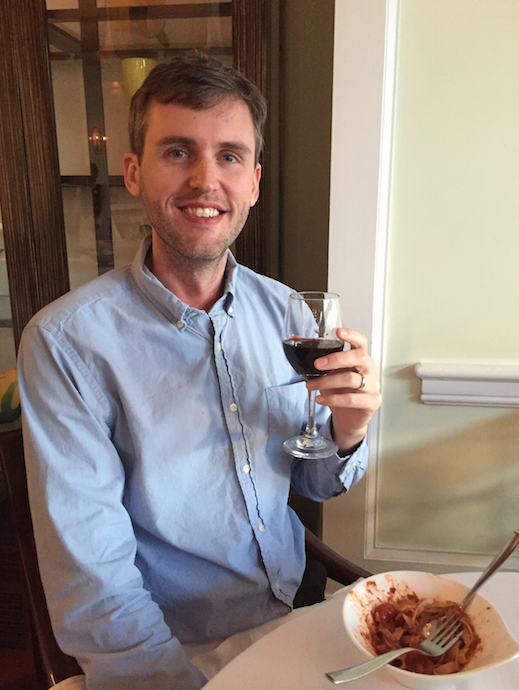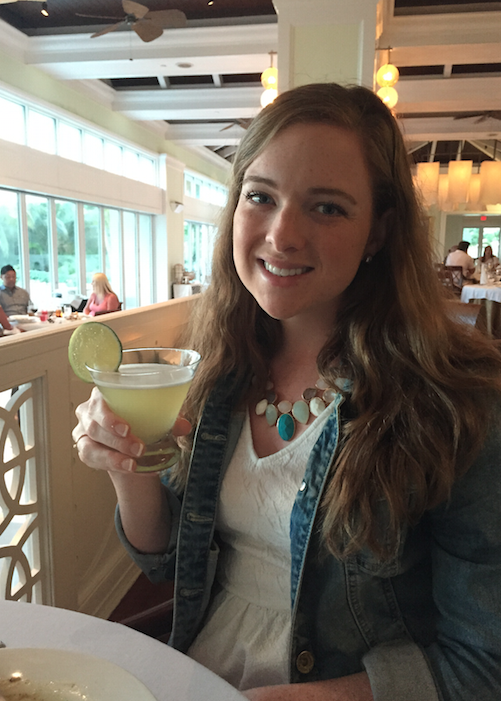 The other two restaurants, Il Cielo–photos above (Italian), and Barefoot By The Sea (seafood), were both good, but nothing compared to La Parisienne. My mouth is watering just thinking about it! Yum!
There were open bars all over the Emerald Bay property, as well as in each restaurant. Though you could order anything, the restaurants each had a nightly signature cocktail, which were usually really unique and equally delicious. We loved trying them! (And if we didn't like them, no big deal, we could just order something else. That is the beauty of an all-inclusive!)
We talked several times about how lovely it was to enjoy our vacation without thinking about money, tipping, credit cards, anything. Everything was already paid for upon our arrival (thanks Ri!), so we truly got to enjoy each moment, money-worry free.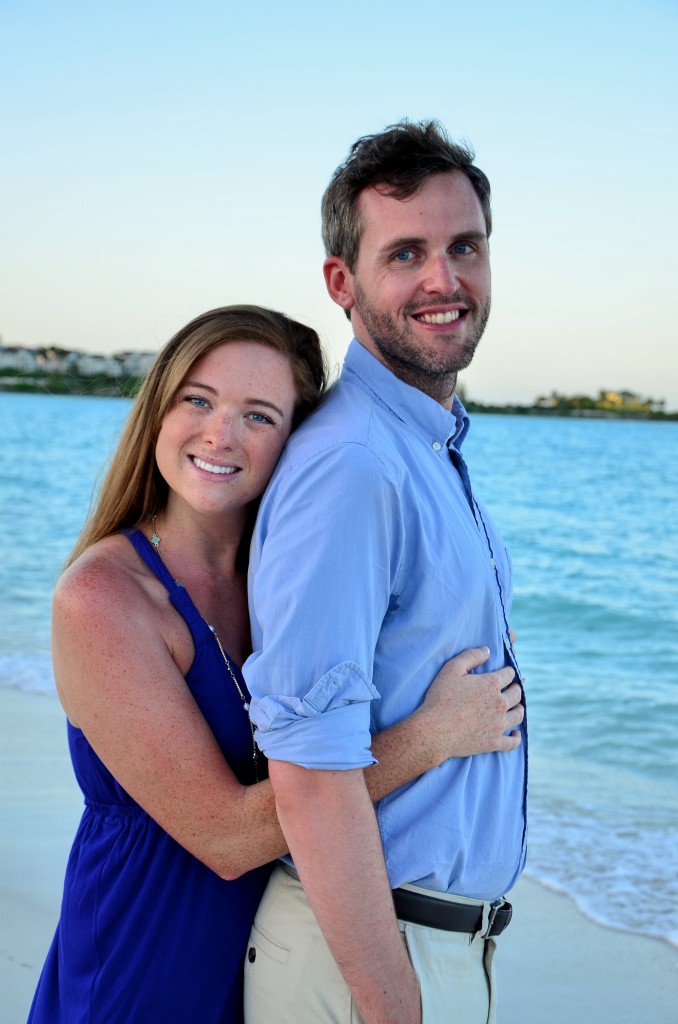 Spending time together as husband and wife was so wonderful. We are so thankful for the lifelong memories that we made on our honeymoon in The Bahamas and truly hope to return someday. We both love to travel, so our flight home was spent dreaming about where we can go next! 🙂