Hi there! I'm Blair, and I live in small town Texas with my husband, two children, and dog. Here on my blog, I share honest encouragement and inspiration for other women who are figuring life out, too. I believe in slow-paced, intentional living with lots of proverbial white space and think the modern American lifestyle and "more more more" mentality are both damaging and unnecessary.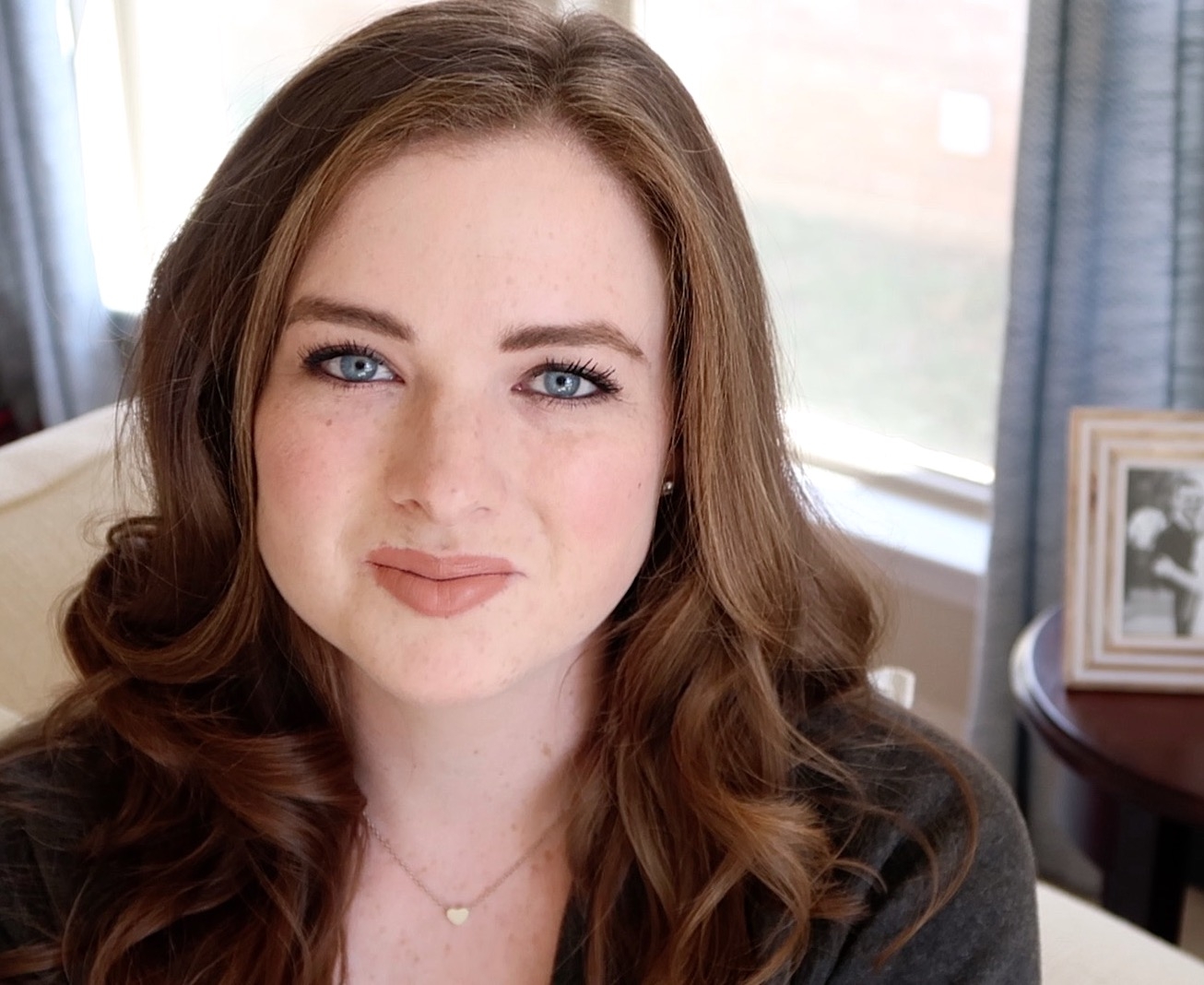 Instead of running in the rat race, I spend lots of time at home leading a simple but beautiful life, full of old-fashioned pleasures like sipping tea on the back porch or playing board games in front of a crackling fire. I believe in cooking from scratch (with real butter), long evening walks, and lots of dinner parties. I love to create, travel, and learn. If you'd like to learn a little more about me, here are six major pieces of my life, explained.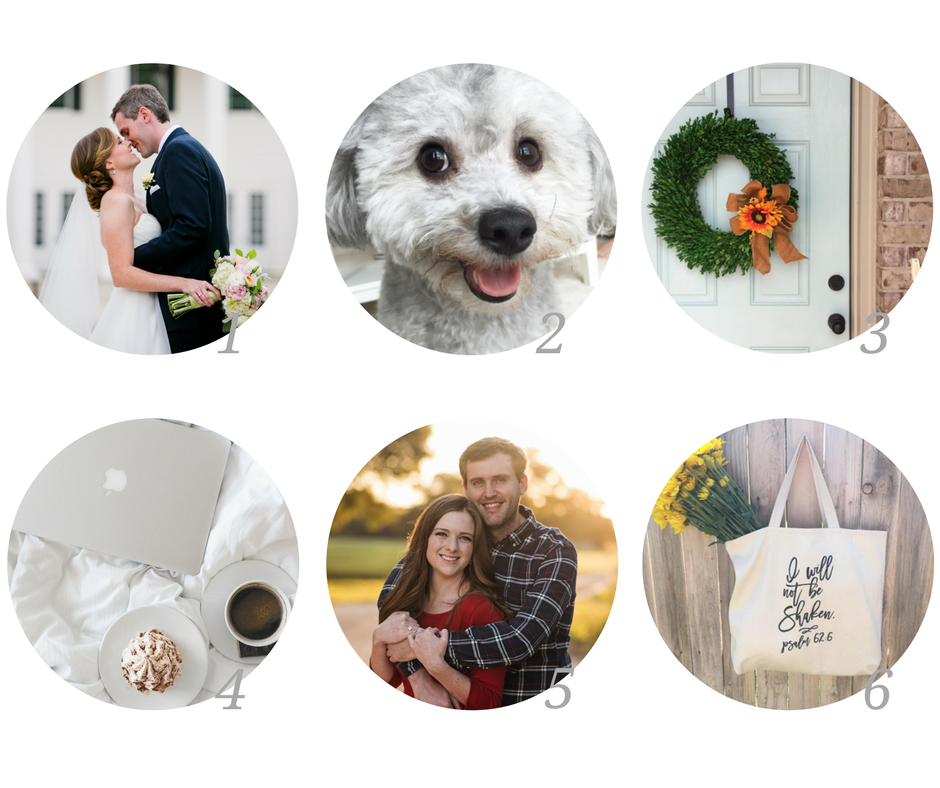 // 1
My husband Riley and I met as camp counselors one summer in college, fell out of touch, and then reconnected three years later. After a nine hour first date that we both left sure we'd get married, we dated for less than a year from four hours apart, were engaged for seven months (also from four hours apart), and got married in the heart of the summer in 2015. A week in the Bahamas and we jumped into real married life together! I have written extensively about our relationship, engagement, wedding, and honeymoon here.
// 2
We have an adorable dog named Charley. (I got him before Riley and I met, but he was quickly adopted as Riley's "son.") Charley's a four year old maltese-poodle mix with the sweetest temperament around. I never had any pets growing up, and my Charley Bear makes up for that fact ten times over. I'm obsessed with him! For more dog-centric posts, click here.
// 3
When Riley and I first married, we moved into a tiny apartment in the middle of nowhere. We loved that little place, but hoped for somewhere that could accommodate out-of-town family and friends and had space to grow our family. After over a year of house hunting, we moved into our first home in March of 2016. I strongly believe in the importance of homemaking and take great care in cultivating a life-giving, relaxing, peaceful home environment with homemade meals and tidy spaces. (I told you I'm old-fashioned!) We are slowly making these four walls our own through decorating, furnishing, and organizing–all of my home posts can be found here.
// 4
Back when I started this blog in 2012, I had the pipe dream of making it a full-time gig. I did the sensible thing, however, and once I had my college degree, I moved to Austin, Texas to work at a tech company on the marketing team. The company went under, the entire marketing department was laid off, and through a series of events and conversations, I was hired as the Preschool Director at a large church in the same city. A few years later, Riley and I got engaged and decided that I'd move to his town once we got married, which left me with the question: what am I going to do? Deciding together that it was now-or-never, I transitioned to staying at home and working on my blog after we got married. It's been a couple of years since then, and my once-dream has become a reality! Through my blog, YouTube channel, Blogger Mentorship Program, and Etsy Shop, I'm able to bring in an income comparable to what I made working in a traditional job. My days are full and productive but not busy. For more about blogging as a business, click here.
// 5
Marriage is a precious, challenging, beautiful gift and I cherish my relationship with my husband deeply. When Riley and I met, we were both a little skeptical of spouses being best friends and love lasting through hard times. It's a blessing to say that both of us believe those truths now. We are each other's best friend, confidant, companion, and encourager. The hardships we've endured together have drawn us into a deeper, more secure relationship instead of pulling us apart. I don't believe in painting a perfect picture of marriage, but instead openly share what we're learning and how we're growing in our marriage here.
// 6 
I met Jesus in middle school and my life has never been the same. I have found that almost nothing is easier as a Christian, but life feels more colorful, more precious, and more joyful since I stepped into my faith. God is transforming my fearful, people-pleasing, insecure heart into a brave, confident, secure one. His gentleness and kindness have changed the way I see other people and the way I intend to treat them. My husband and I attend a small non-denominational church plant in town; we have fallen in love with the raw authenticity of our motley congregation. For posts about my faith, or "soul food" as I call them, click here.
// find me here
Facebook | Instagram | Twitter | Pinterest | YouTube | Etsy | Bloglovin' | Subscribe | Email (business inquiries only, please)
Mailing address: Blair Lamb PO Box 362 Gainesville, Texas 76241
---
image one via Allison Davis Photography + image five via Miranda Marrs Photography
Blair Blogs is part of several affiliate advertising programs. This means that if you click and/or make a purchase through certain links on this site or any related social media platforms (Instagram, Facebook, Pinterest, or Twitter), I may make a commission from that click and/or purchase. All opinions are solely my own.