Our wedding day flew by just as I suspected it would. Thankfully, we had a highly detailed timeline for our day so that we could squeeze as much out of our big day as we could! Today, I'm going to outline our wedding day timeline!
7:00am–Wake Up
I wake up at 7am every day of the week, every day of the year, and it was no different on my wedding day! (Full disclosure: many times, I go back to sleep for an extra 30 minutes!) I popped right out of bed and was met with a quiet, still-sleeping house full of my immediate family and bridesmaids (my parents rented a big ranch house for the week). I decided to spend some quiet time with Jesus, so I went to the back porch of the ranch house and journaled for a while before writing Riley a letter that I would give to him later in the day. After 45 minutes, I headed inside, washed my face and brushed my teeth, and got dressed. Below is a photo of the gorgeous ranch we stayed on that week.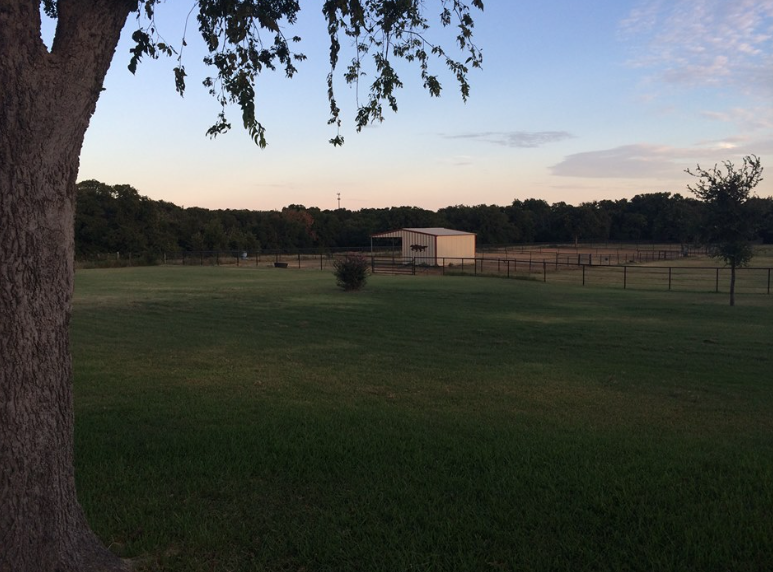 8:00am–Quick Breakfast
My mom made some eggs, sausage, and bagels along with fruit and juice for everyone. We all ate a plate or two before we headed out to grab coffee on the way to the venue, where we would spend the entire day.
8:30am–Starbucks En Route to Our Venue
On the way to The Milestone, we stopped to get coffee. Everyone was still pretty sleepy from the rehearsal dinner the night before (and my bachelorette day the day before that), so we figured a little caffeine pick-me-up was in order. I, on the other hand, was wide awake (and SO excited to get married!), that I barely drank any of my drink. Oh well, our stop made for cute photos!
9:00am–Arrive at Venue
Upon arrival at the venue, we got out of the car and my mama took a couple of photos of my bridesmaids and me at the entrance. It is so, so gorgeous!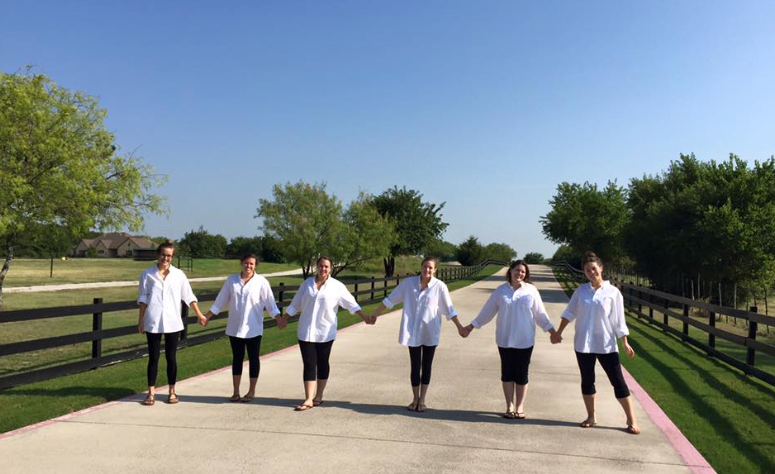 10:00am–Begin Hair & Makeup
Our hair and makeup artist arrived at 10:00am. Though our ceremony wasn't until 5:30pm, all six of us plus my mom were getting our hair and makeup done, so we wanted to start very early! We turned up the music (I made a wedding morning playlist!), broke out the snacks, and had so much fun getting ready and laughing for the next five hours. (My aunts bought us lunch and had it delivered around 12pm!) Our oldest flower girl, Camryn, stopped by to hang out as well…so sweet!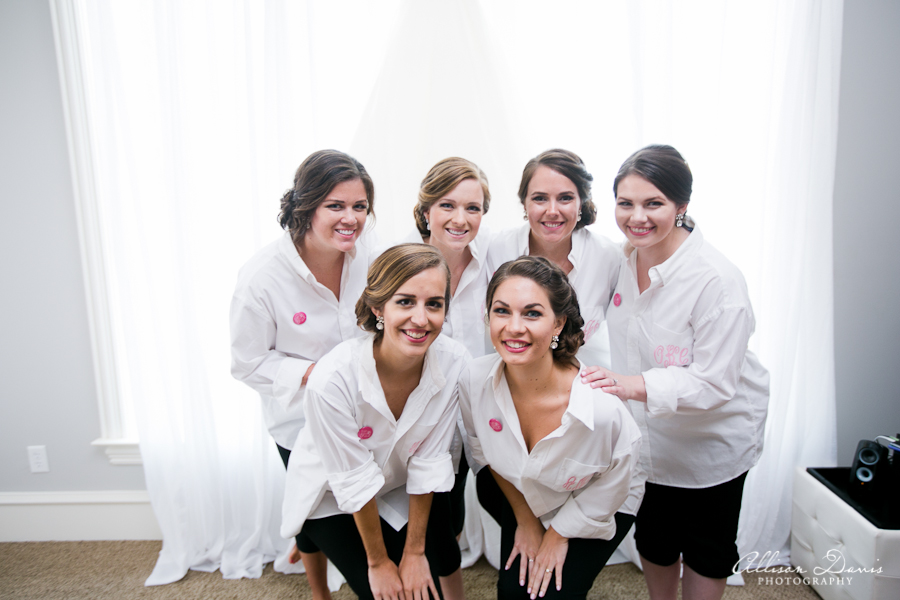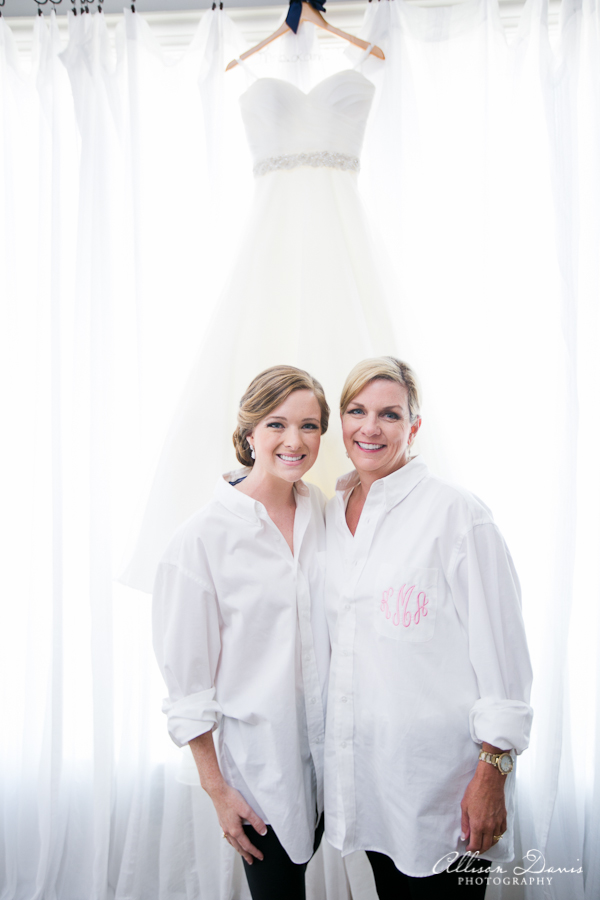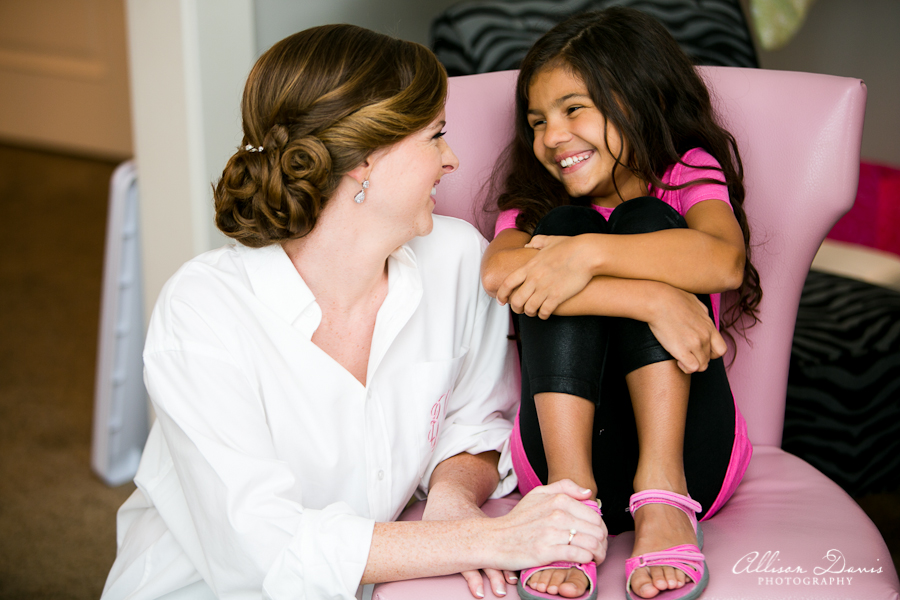 3:00pm–Get Dressed!
This was such a fun moment! First, all of my bridesmaids and my mom got totally dressed and ready. They looked fabulous! Then, my bridesmaids stepped out of the room while I got into my dress with just my mom (more on that here). Once I was dressed, I did a "bridesmaids first look," which was so special. They came in backwards, turned around, and all saw me as a bride for the first time! Tears everywhere!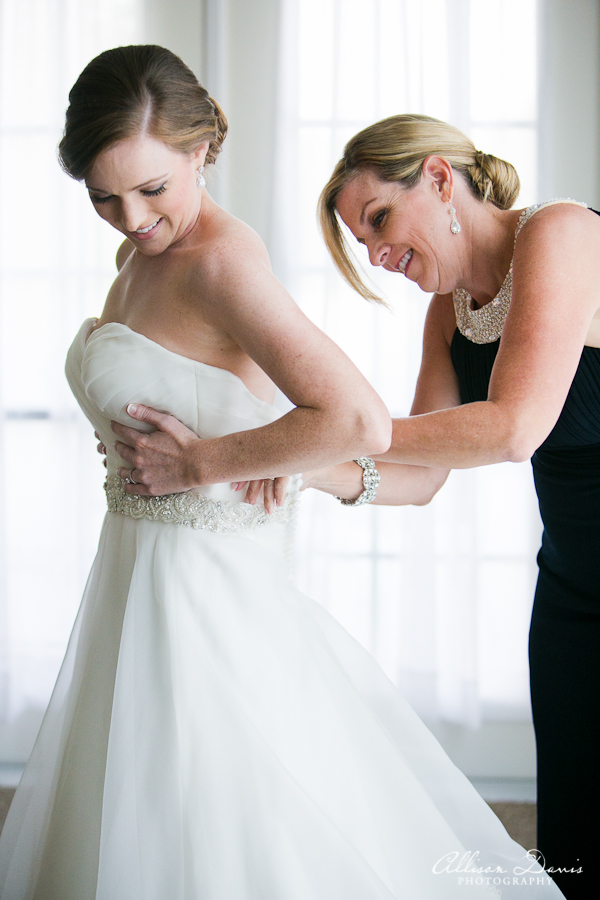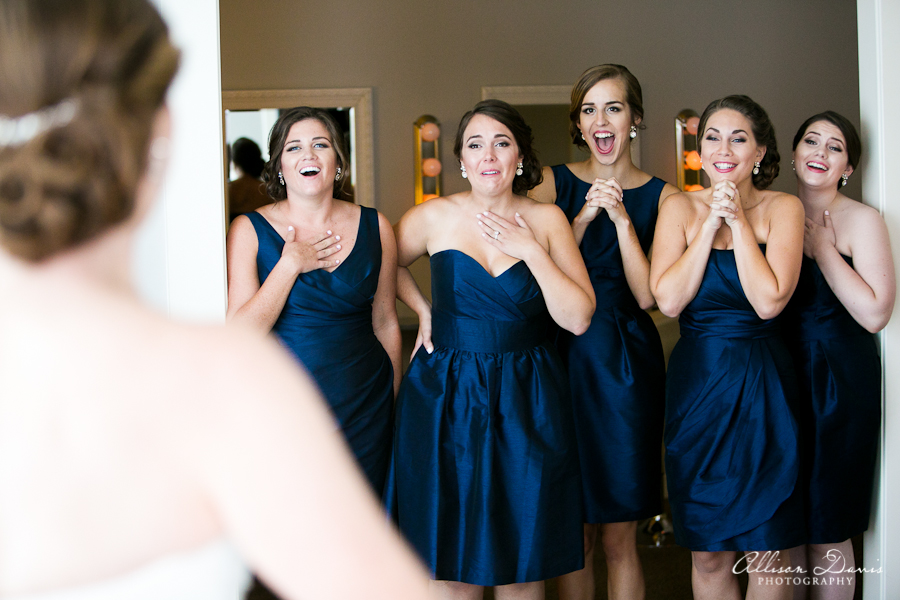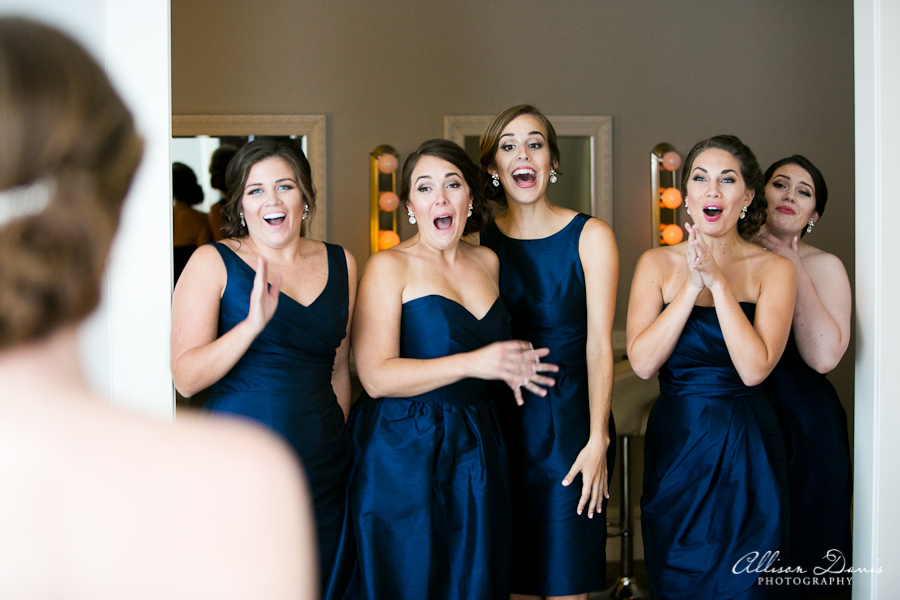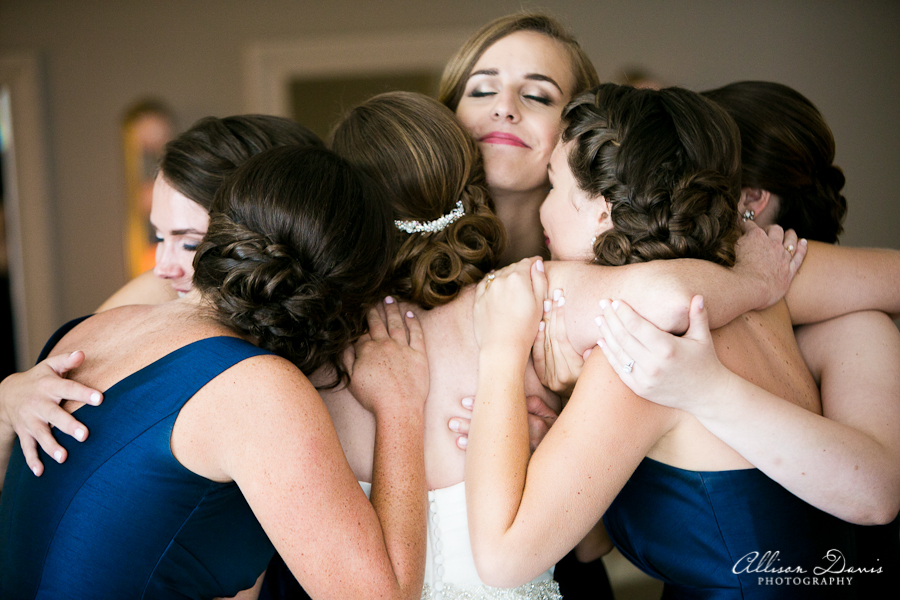 3:10pm–First Look
In case you don't know, a first look is when the bride and groom see each other before the ceremony for a special moment together. It allows bride and groom photos and wedding party shots to be taken ahead of time to speed up post-ceremony photos.
I was hesitant about doing a first look because it's not the "traditional" thing to do, but after talking to friends and my photographer, and reading all the reasons why it's a good plan, I decided to go for it. I AM SO GLAD WE DID. So, so glad! Not only was our moment so very special (I loved that we got to see each other in private and actually hug and talk to each other before being in front of over 100 guests), but doing a first look was SUCH a timesaver. We took dozens and dozens of bride and groom photos before the ceremony, so our photos afterwords were quick–meaning we got the maximum time to enjoy our reception and mingle with our guests!
Here are some shots of that special moment. Riley was standing with his back to me, I walked up and put my arms around him, and then he turned around!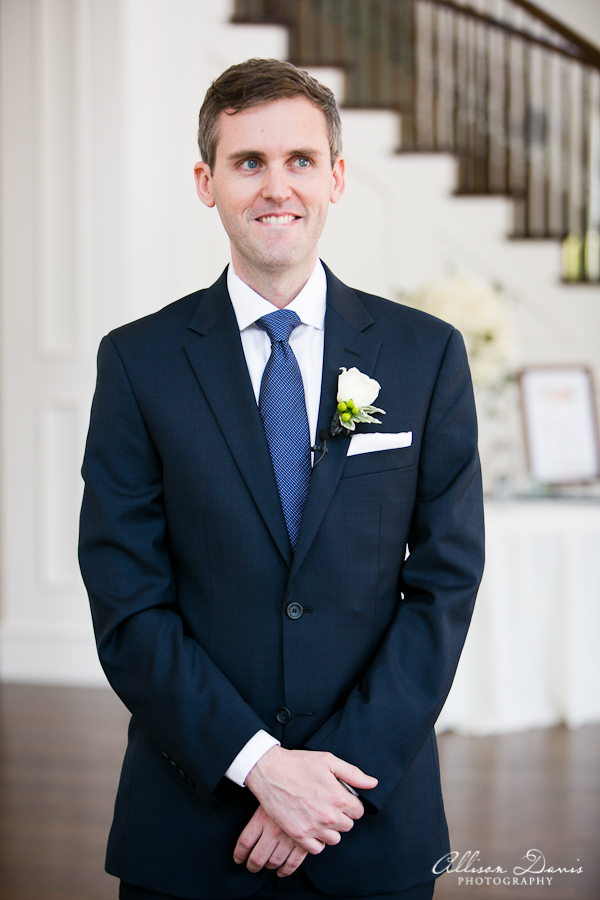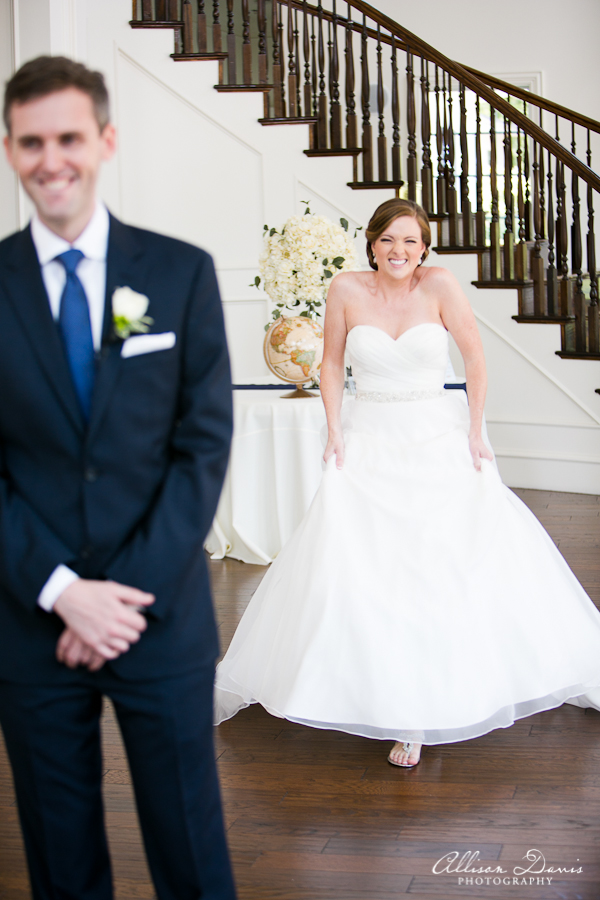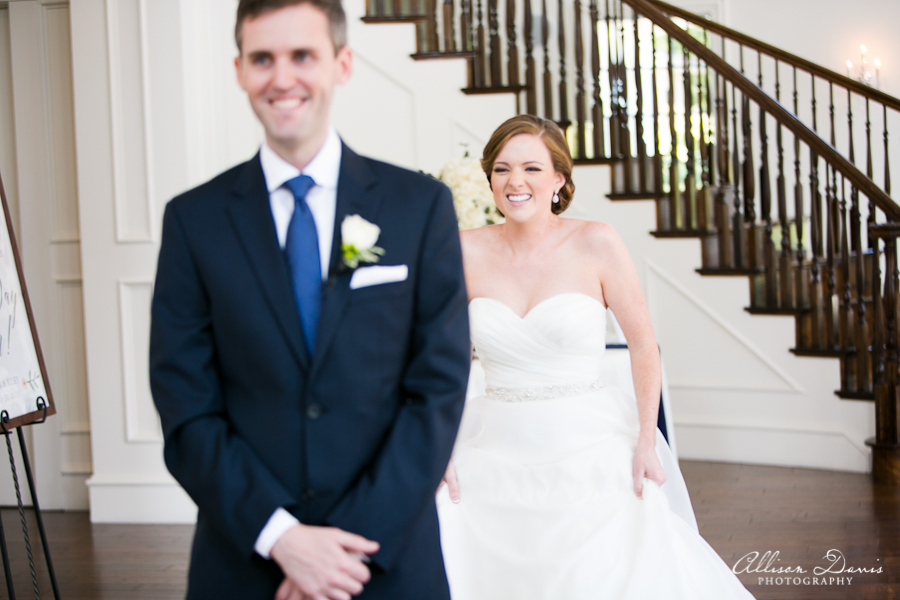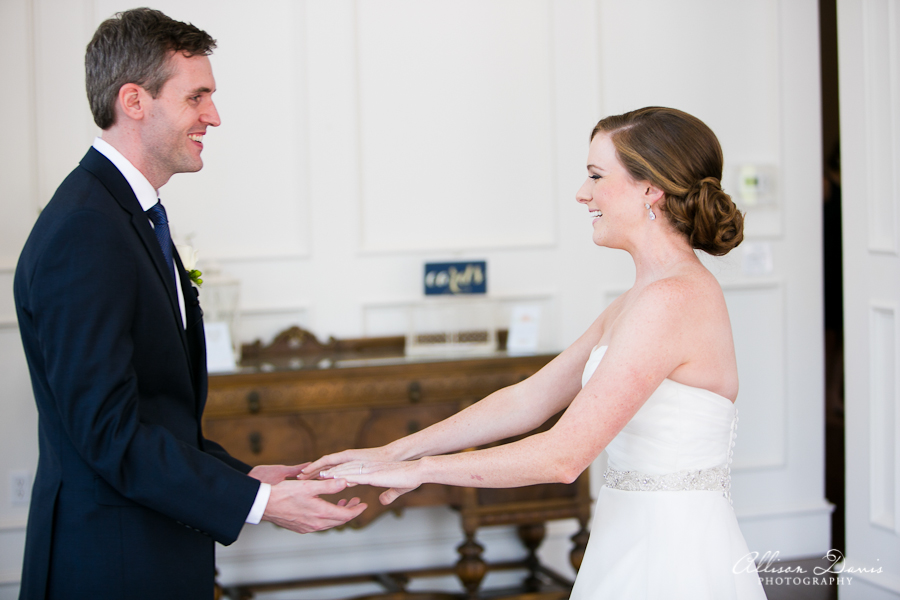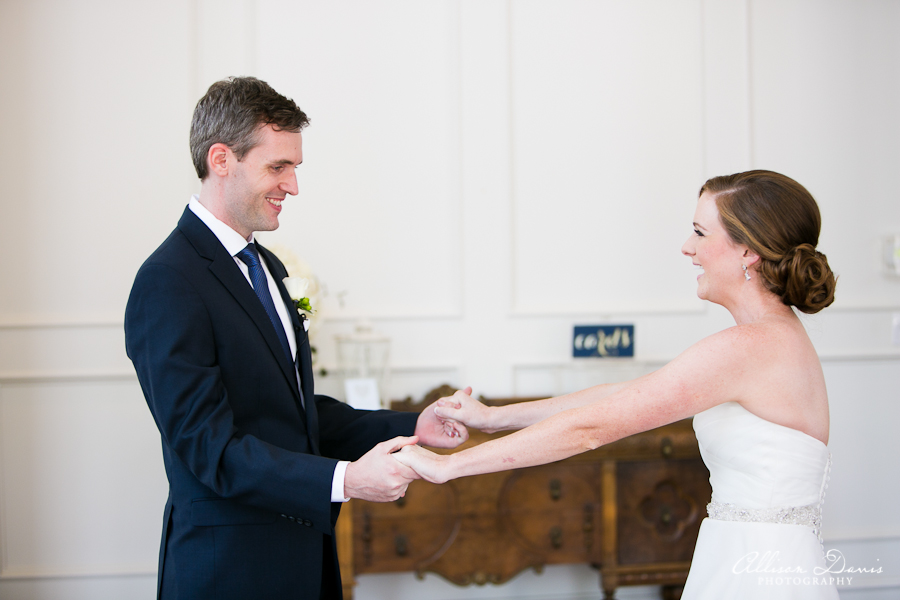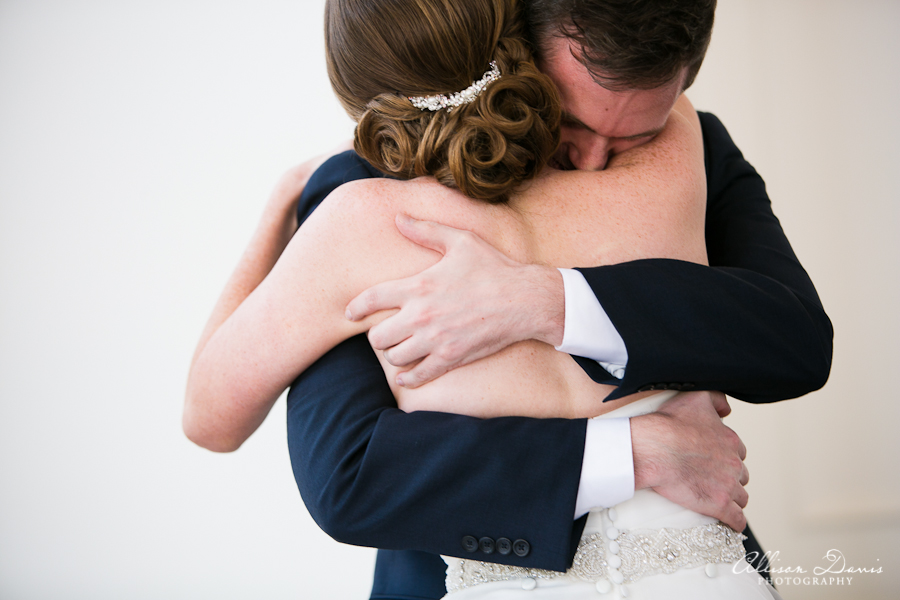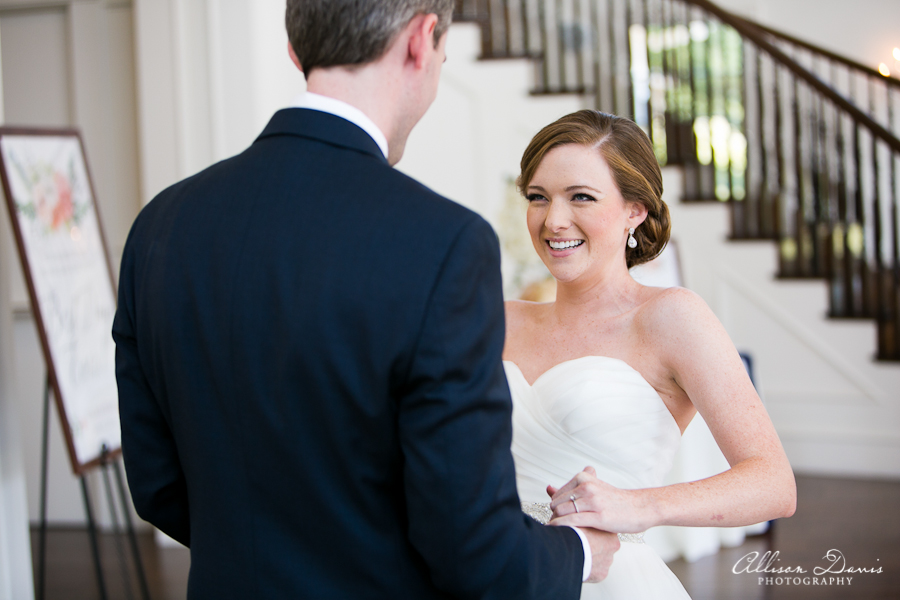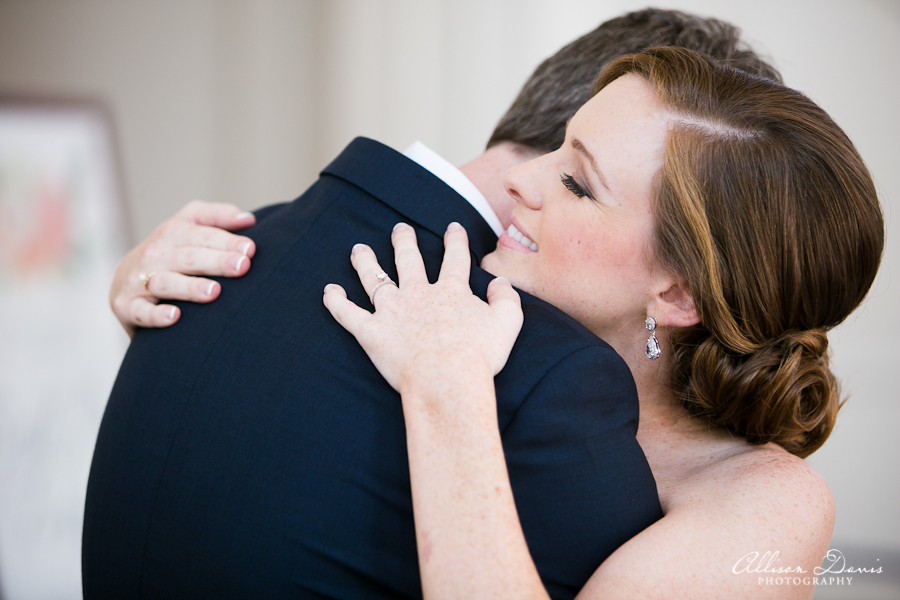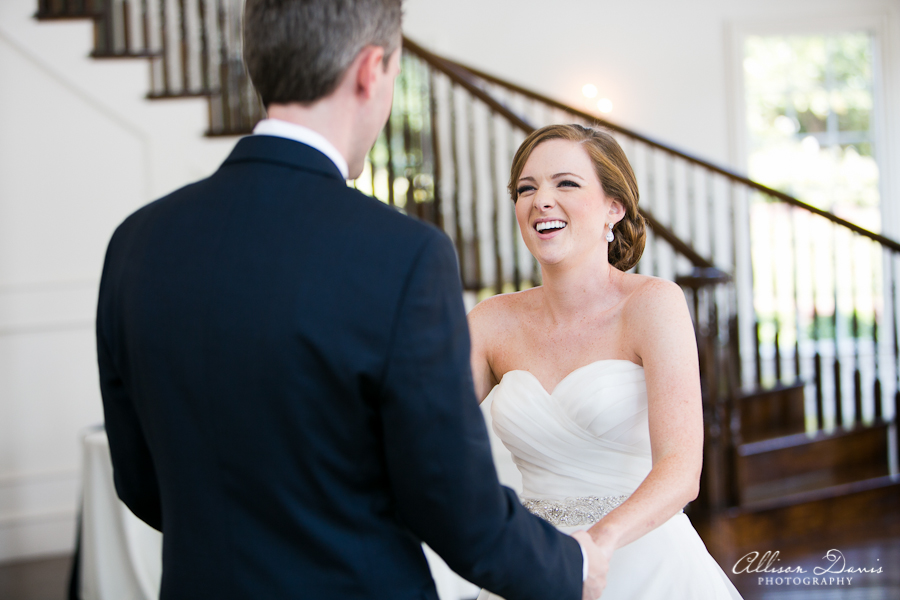 I loved this moment so, so much. I wouldn't trade it for anything. (Oh, and seeing each other as I walked down the aisle was still super emotional and special. Our first look didn't take anything away from that moment at all–in fact, for us, it added to it!)
3:20pm–Photos, Photos, Photos
After our first look, we headed outside with our wedding party and took hundreds of photos! It was so much fun and great lighting, too! Here is a sampling of the photos we took during this time period on our wedding day.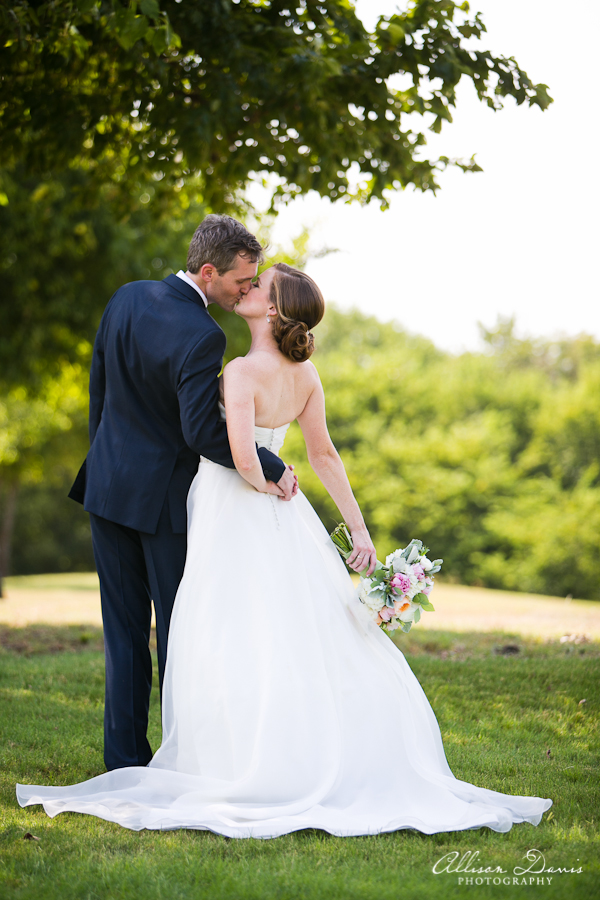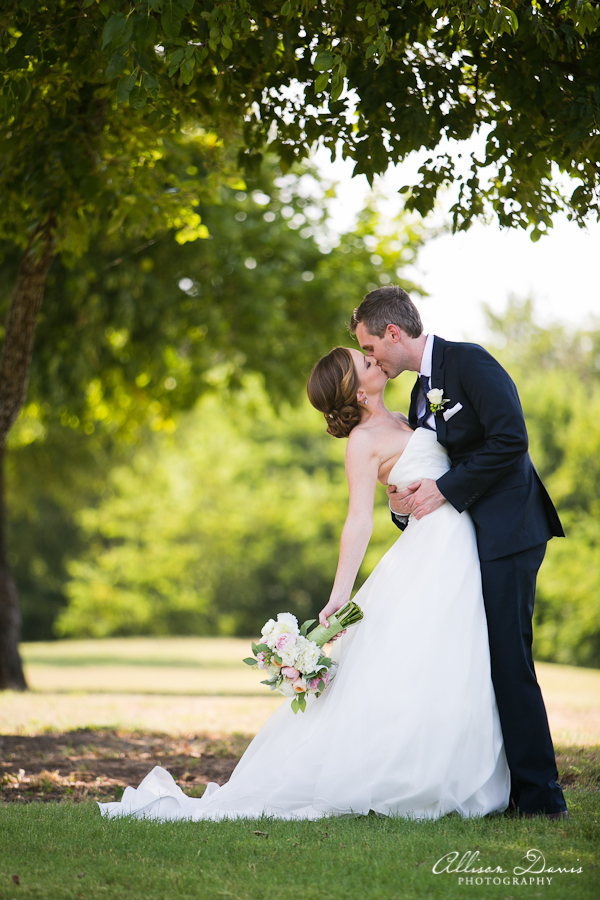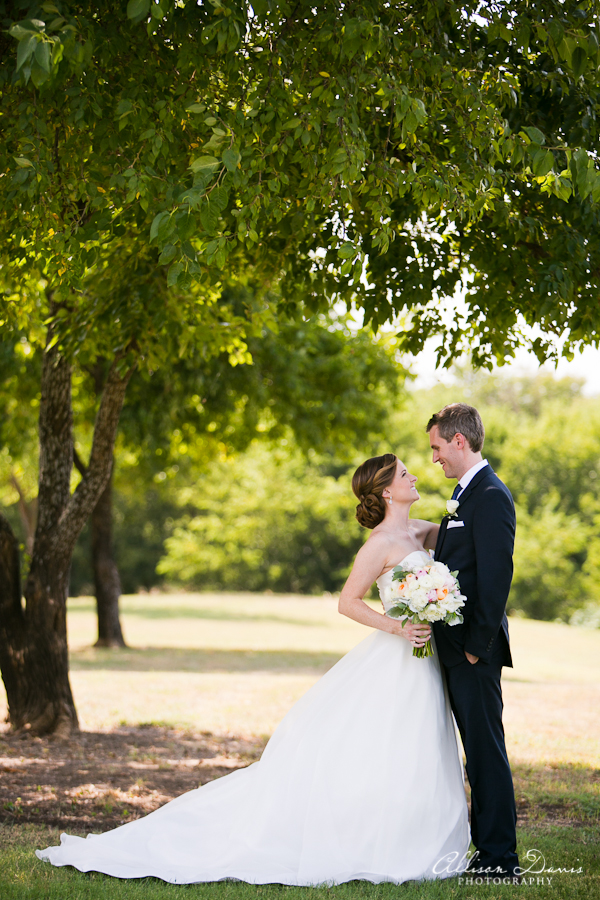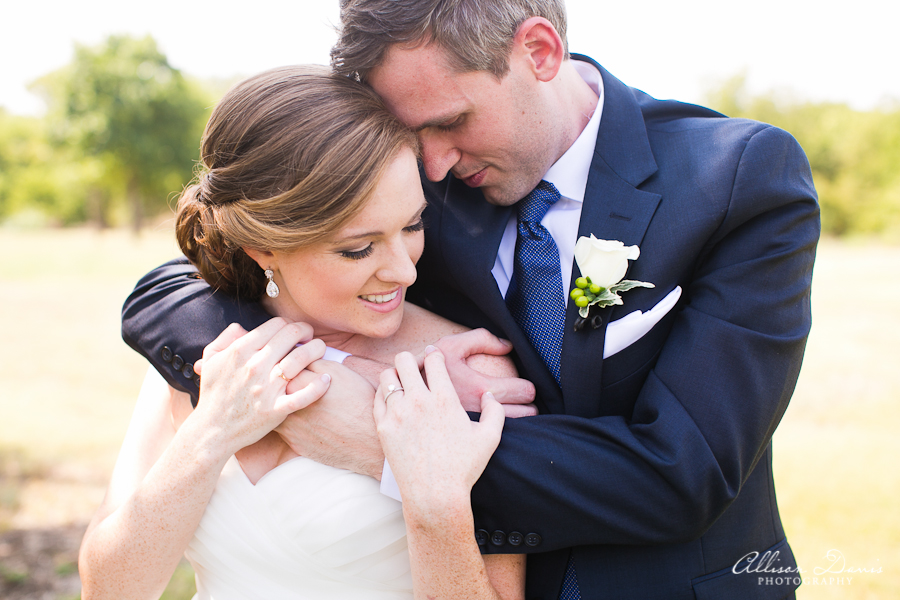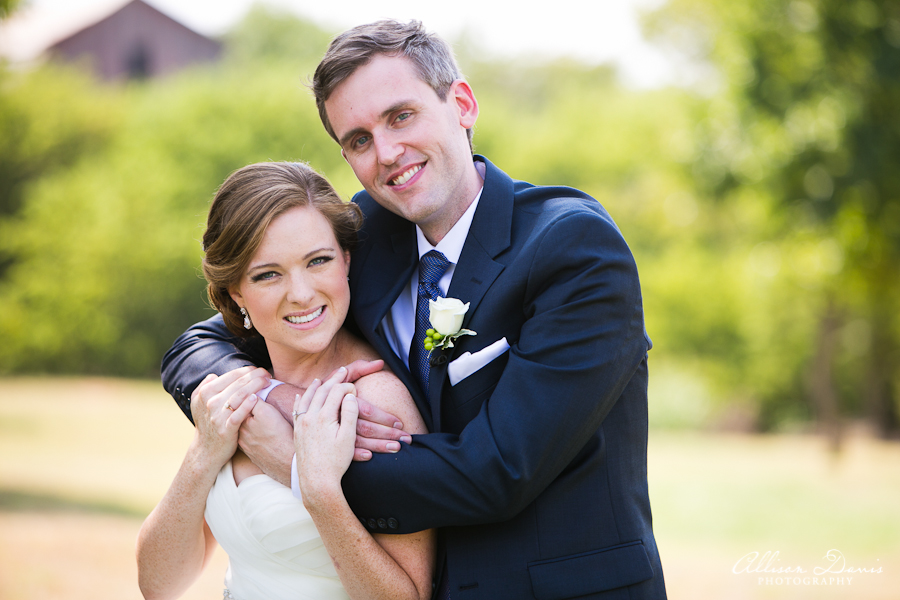 My immediate family also joined us!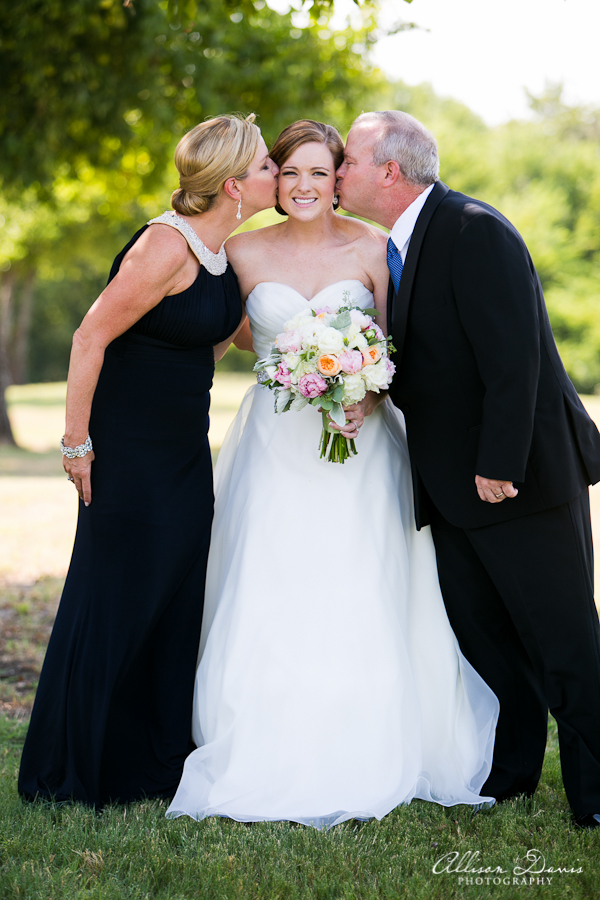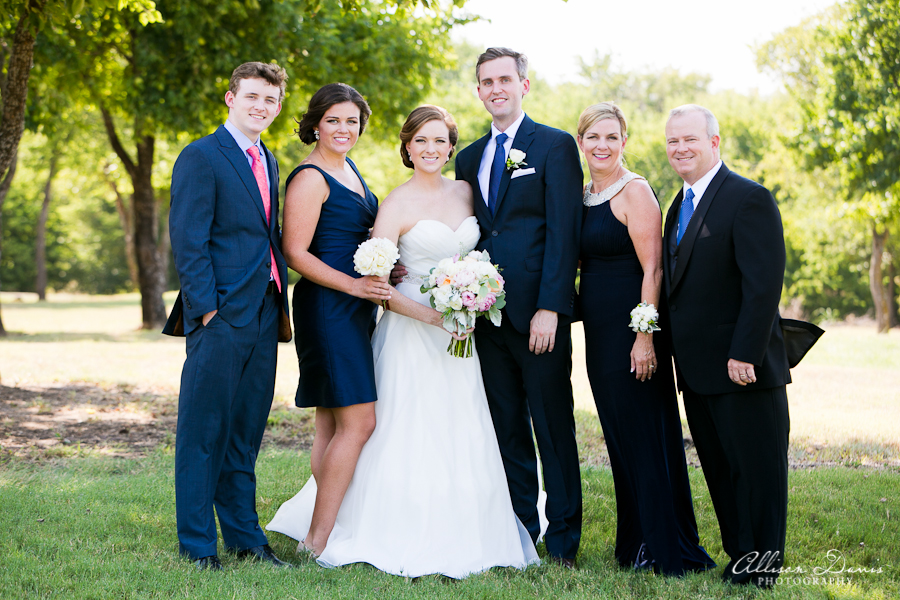 And finally, the bridal party!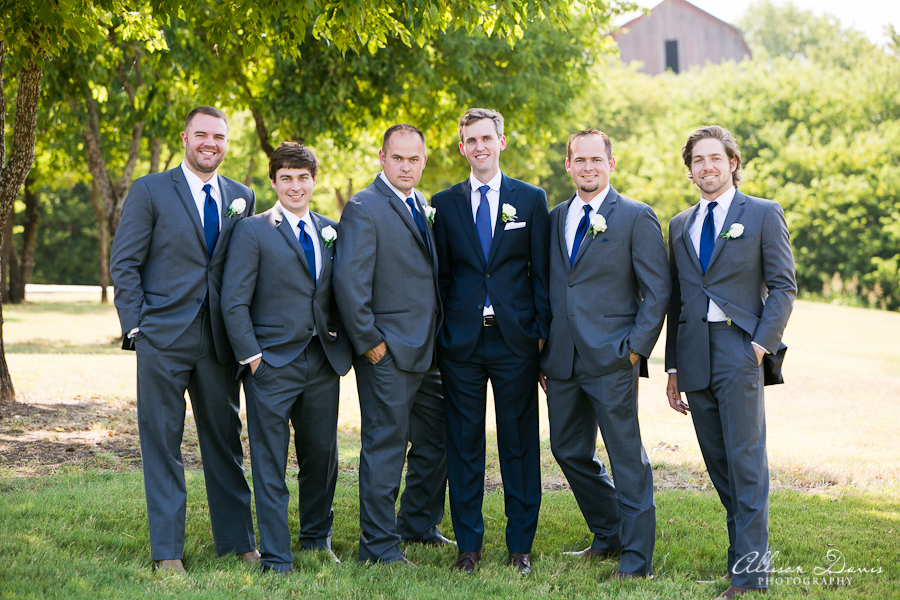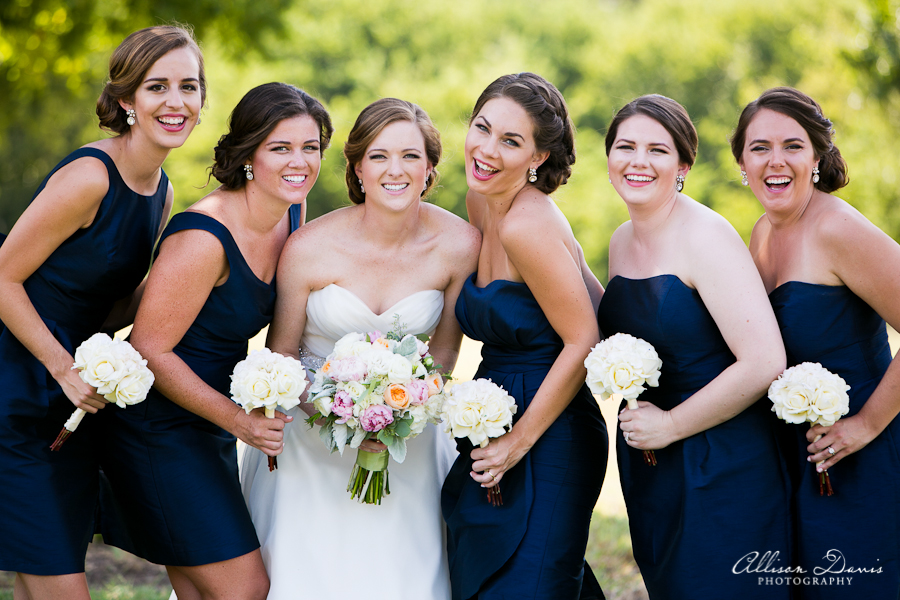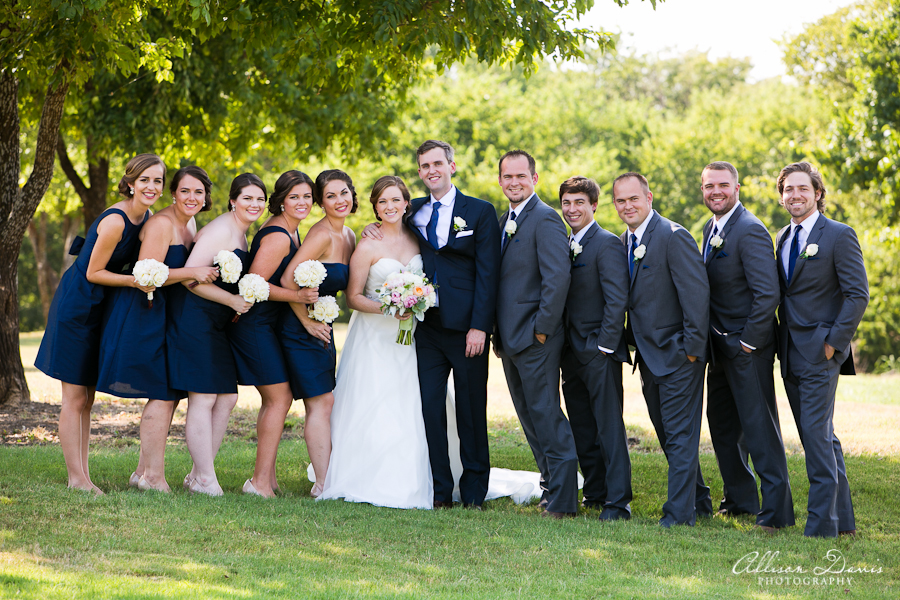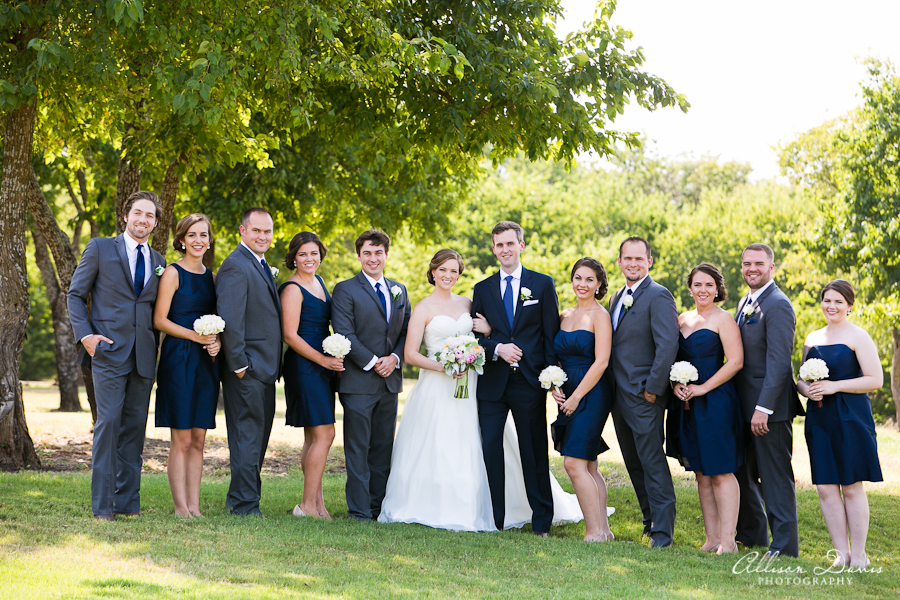 It's easy to have great photos when you have such gorgeous friends! 😉
4:45pm–Hide!
By 4:45pm (45 minutes prior to the ceremony), guests were starting to arrive. This meant that we all had to stay in the bridal suite (with Riley and his guys in the groom's suite) until the start of the ceremony. I invited some close extended family to come in…it was such an emotional 45 minutes. I loved that time and cherish it.
My girls and I had a glass of champagne…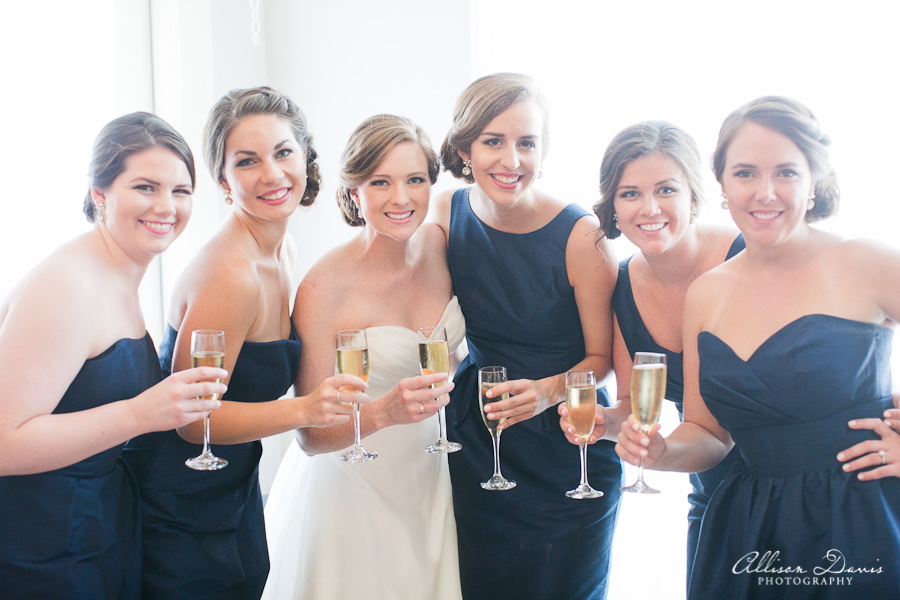 My sweet cousin Brooke came and saw me, which left us both in tears…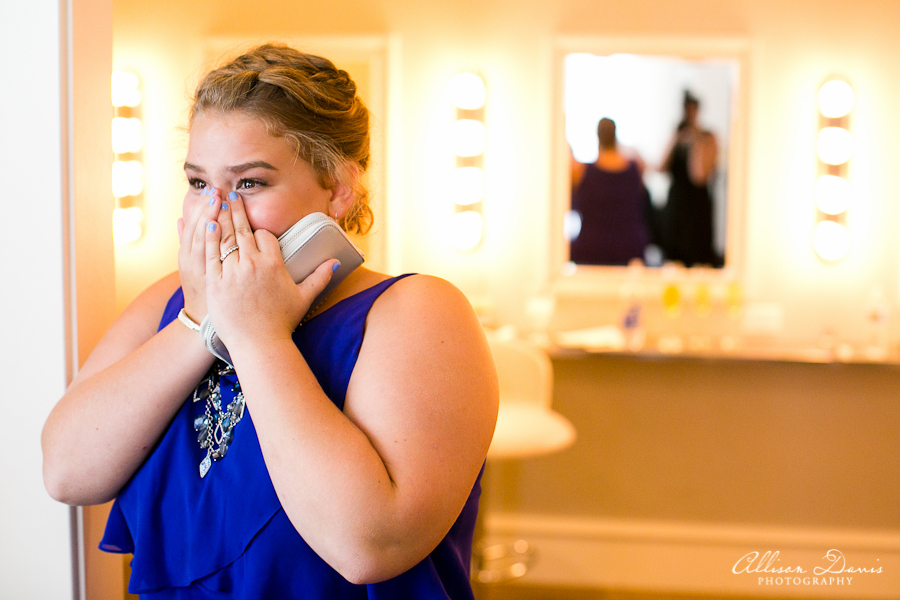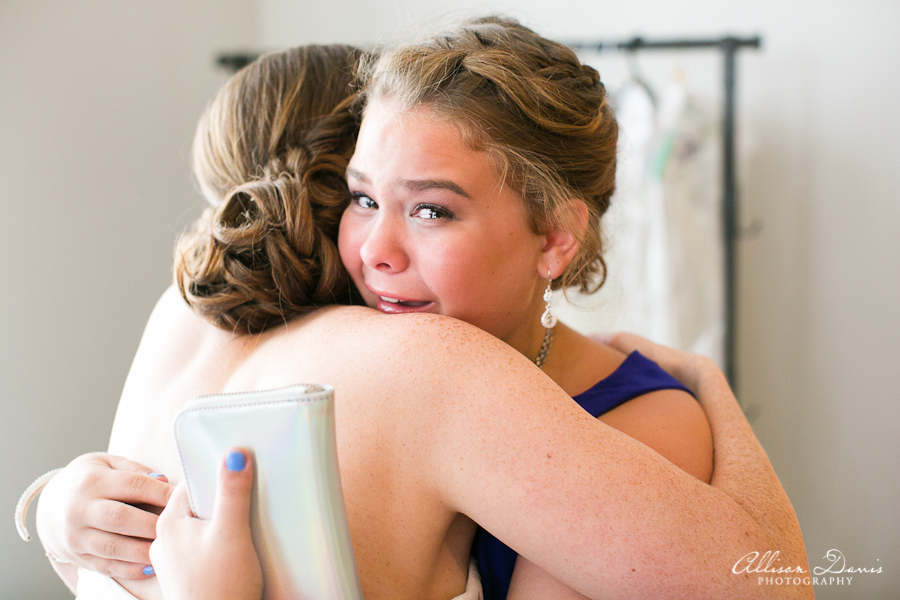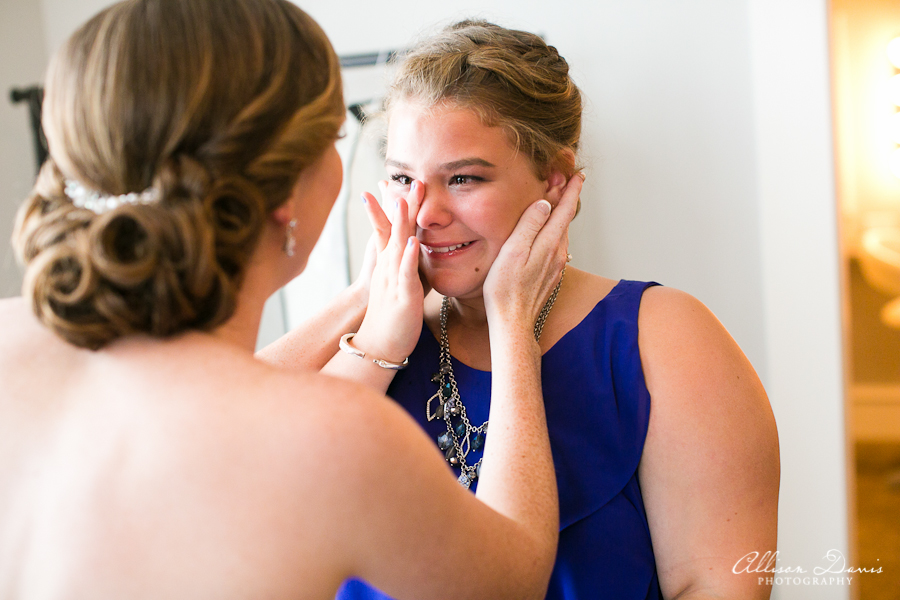 Then my paternal grandmother, Mimi, came in, making my dad cry…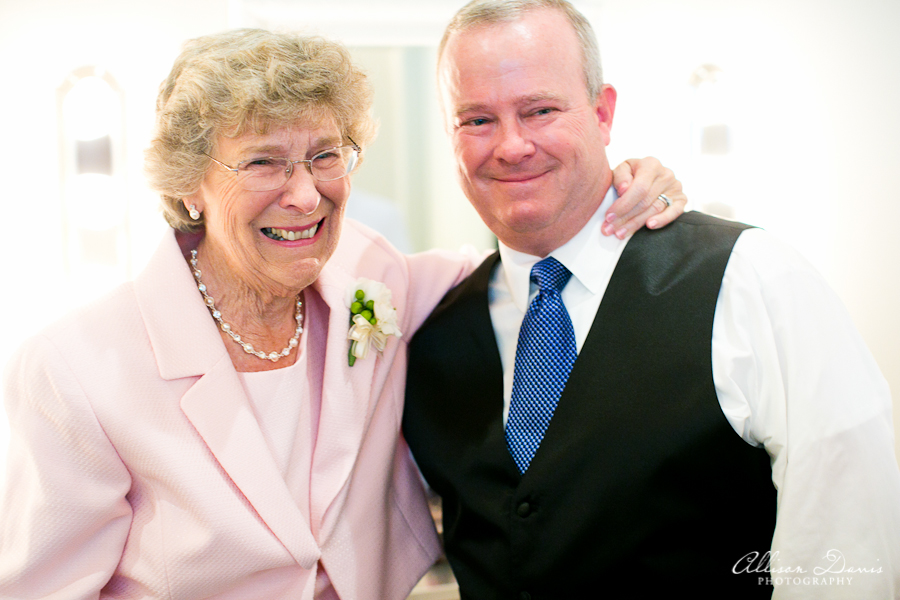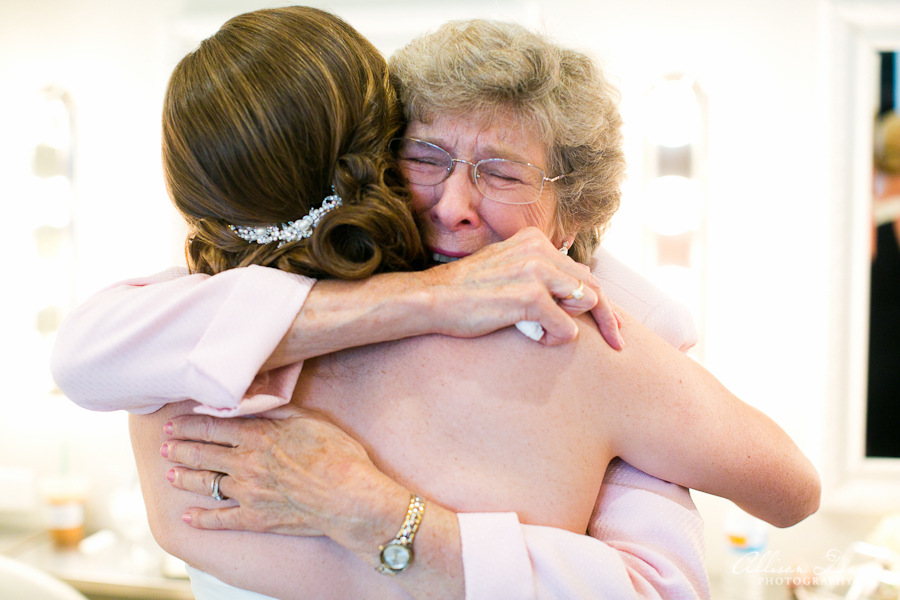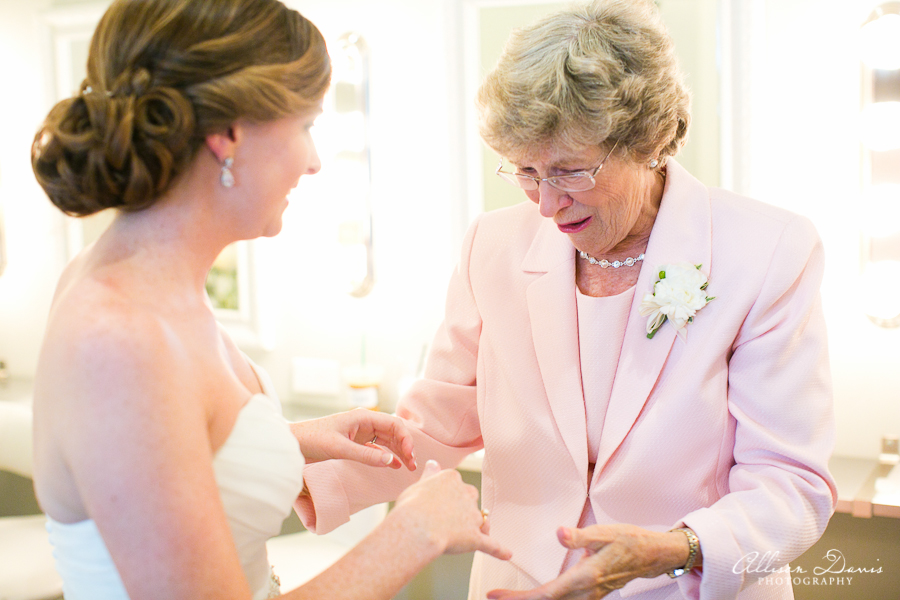 Then my Poppy (Mimi's husband, my dad's dad) came in, more tears…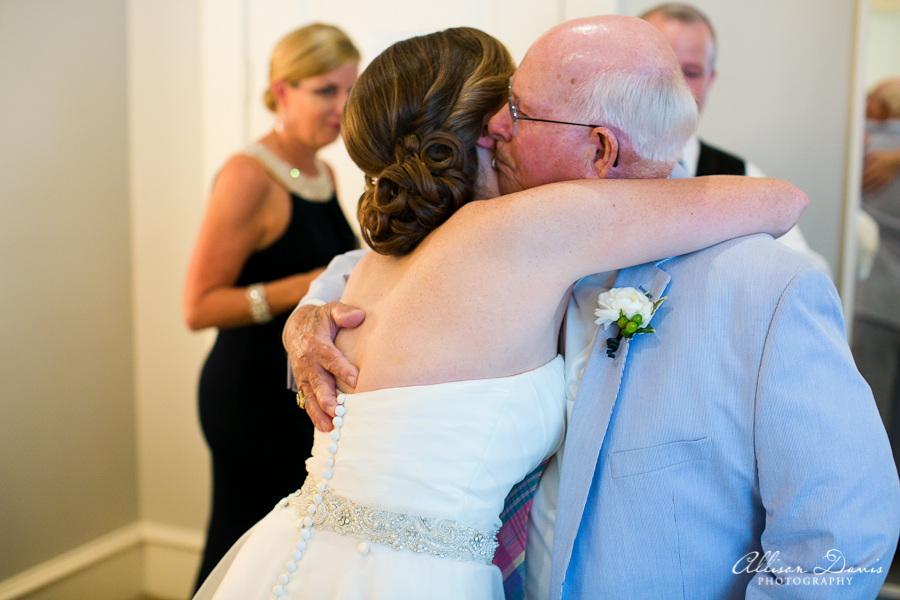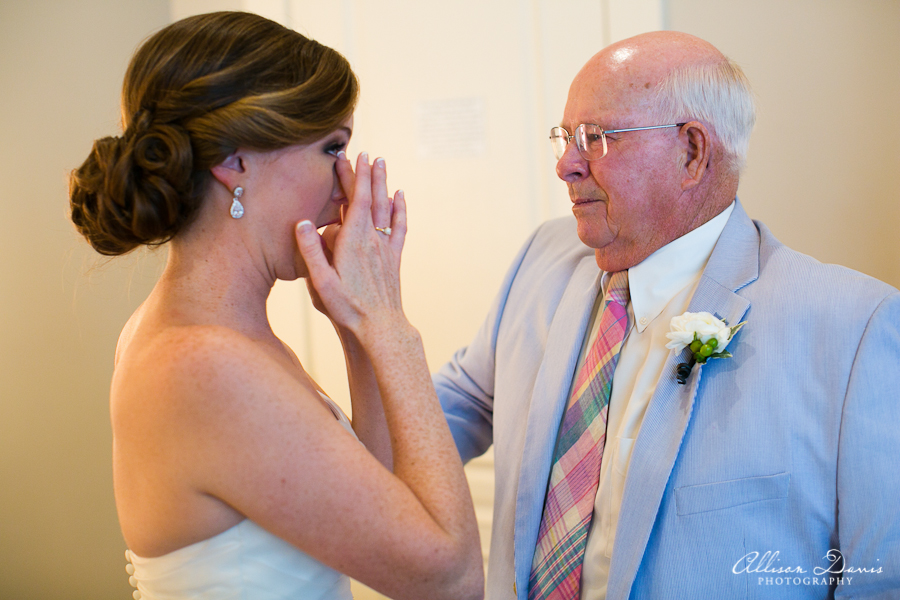 We got it together for some photos, though!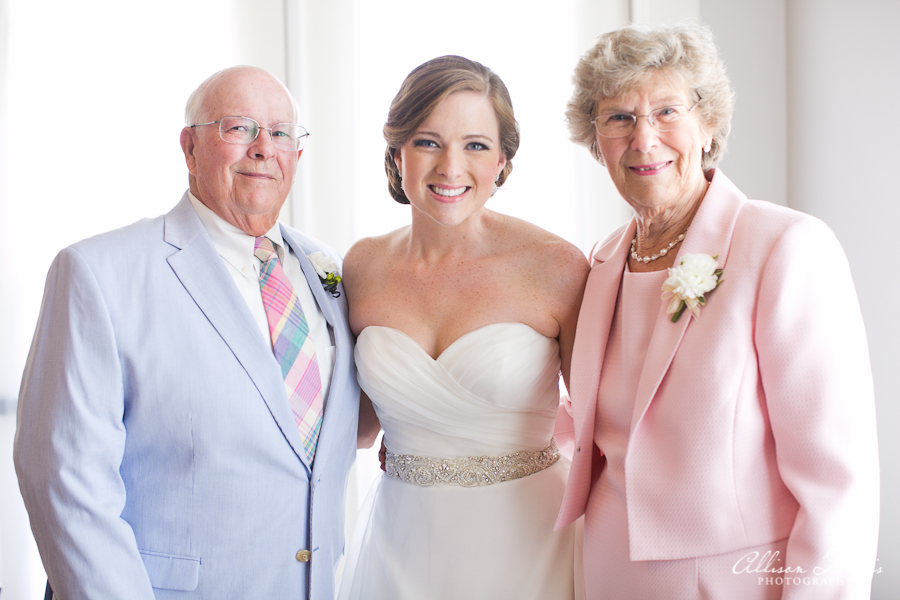 …Just kidding! I love my Mimi so, so, so much. She and I have always been such kindred spirits. Oh, how I love her and her gentle, kind heart.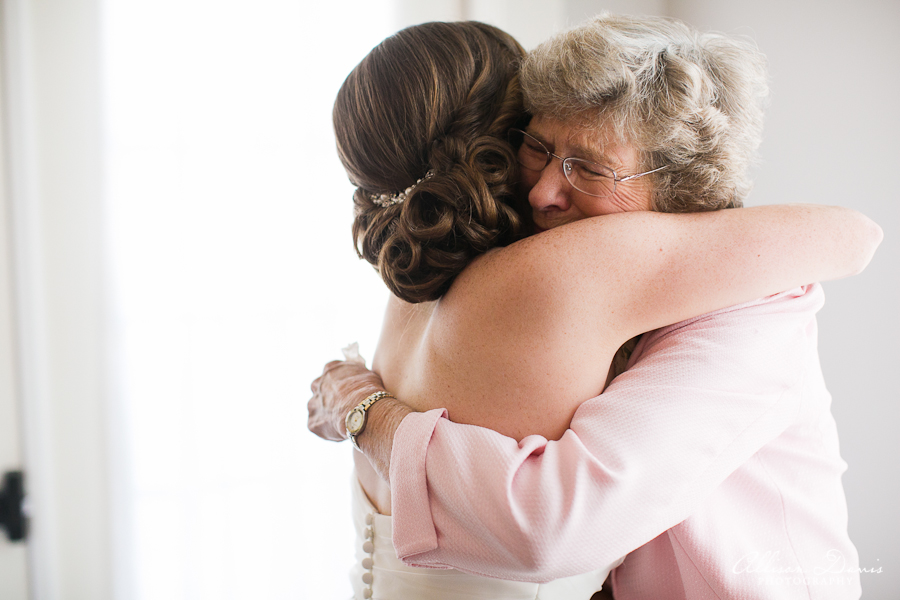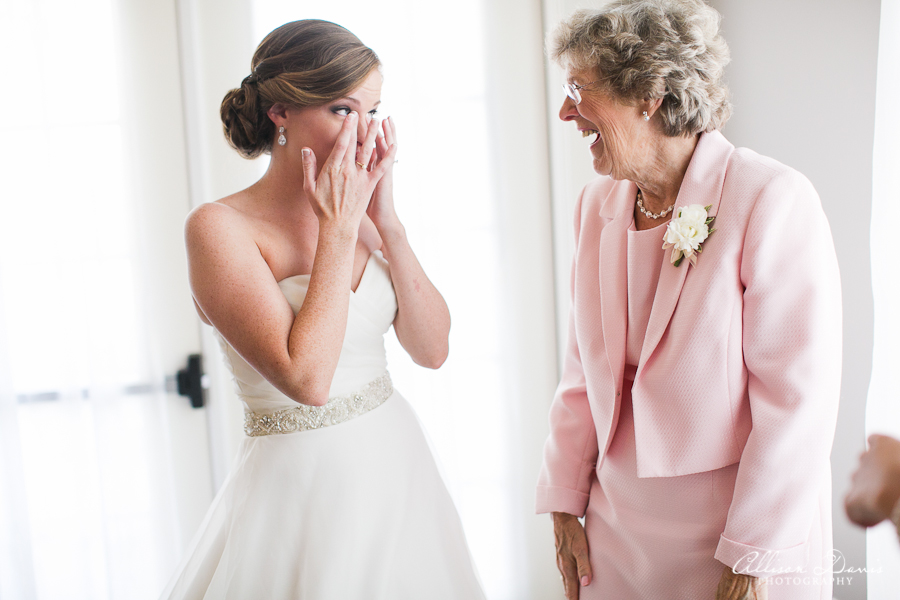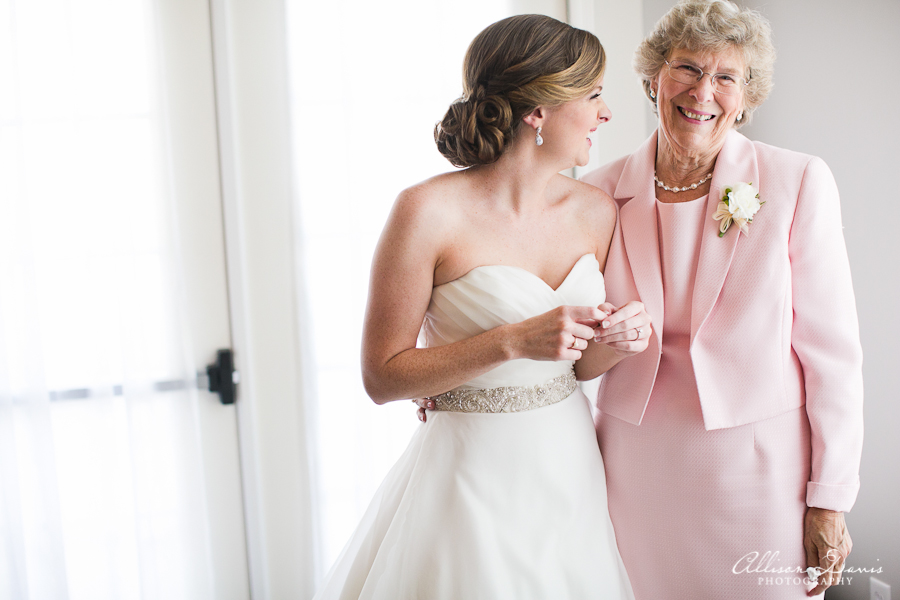 Then it was time with my dad's sister, my Aunt Sharon. She's also my godmother and another woman I am so very thankful for. I love her dearly.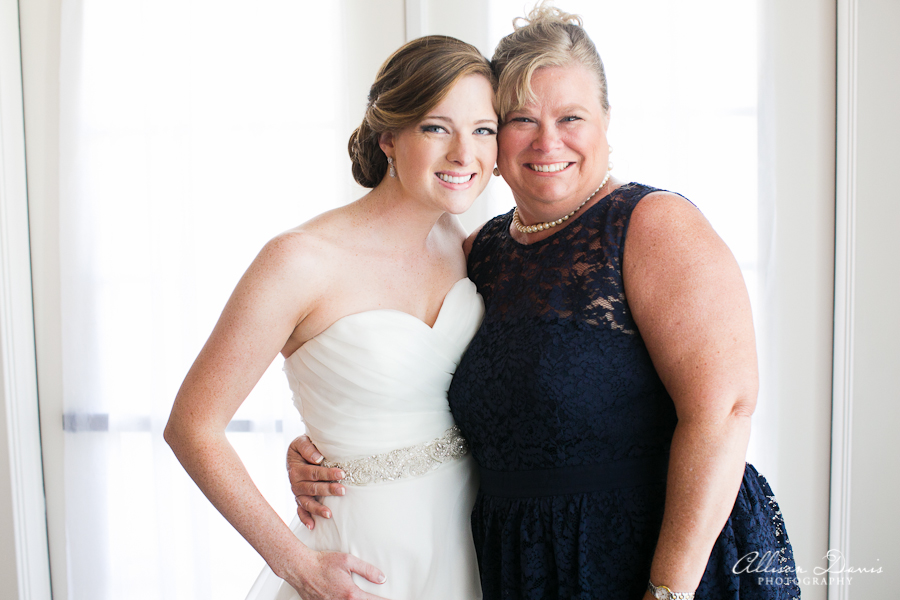 I was her flower girl (pictured below), so we had to recreate that sweet moment from her wedding day on my own!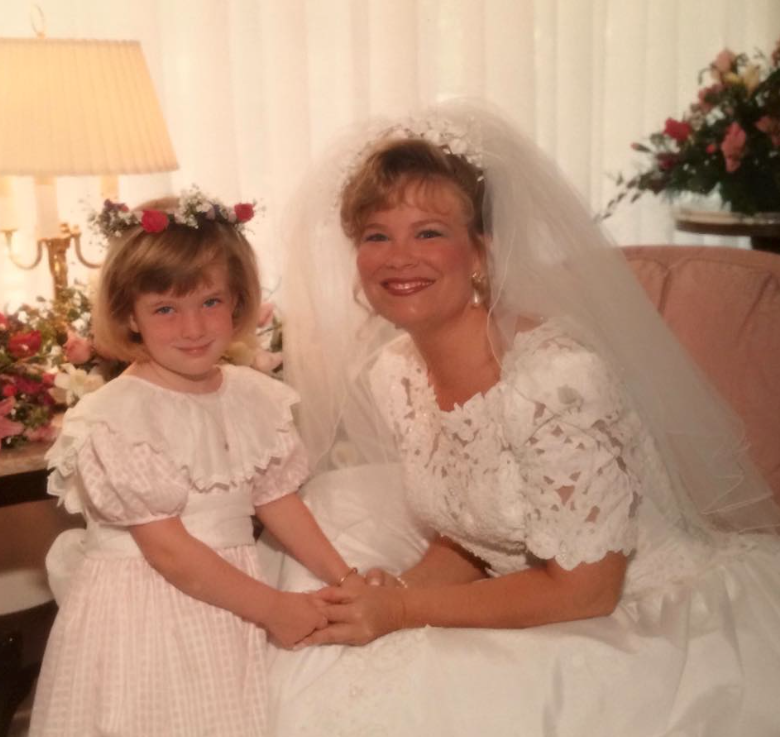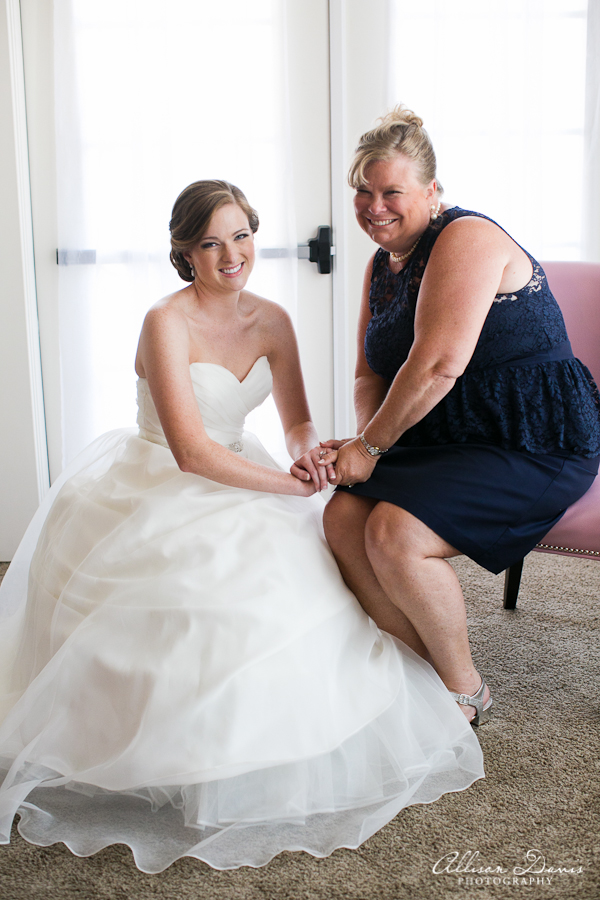 My Uncle Chip came in next. He's my godfather (and the sibling directly above my mom in birth order), and has been so supportive throughout my life. So, I got a picture with both of my godparents…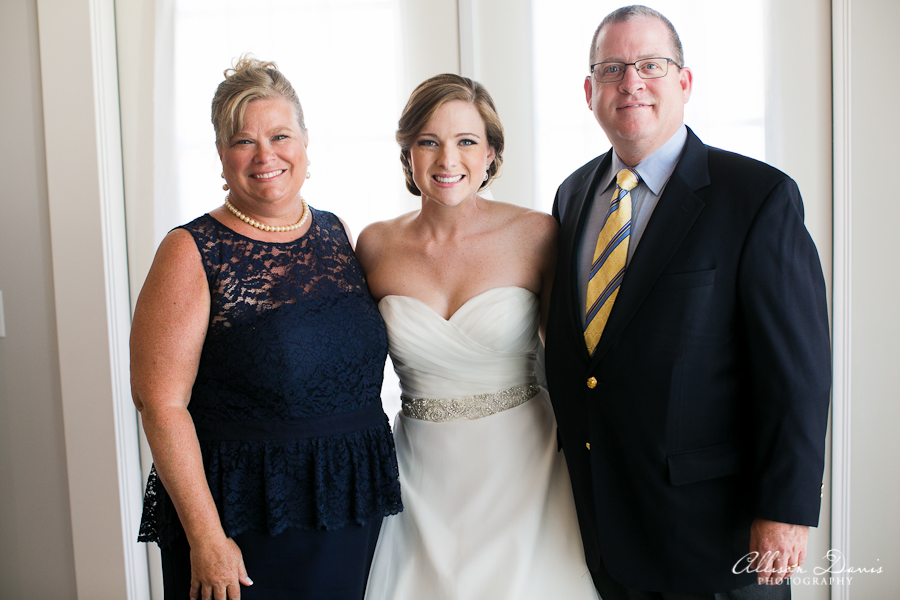 Then, some love and quality time with my wonderful maternal grandmother, Mom-Mom. She is the picture of determination and strength, having raised nine children almost entirely on her own (my mom the youngest!). I love her and her spunk so much! Doesn't she look gorgeous?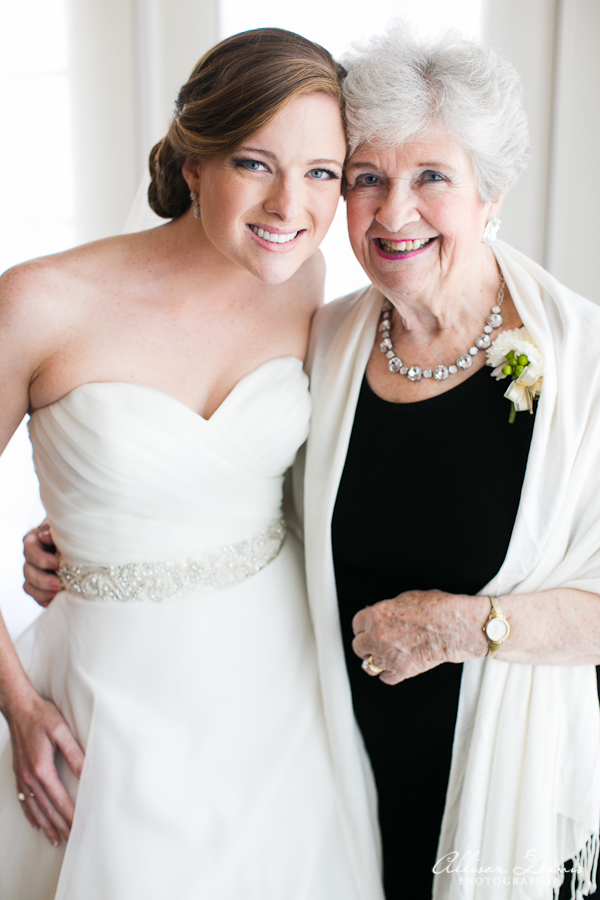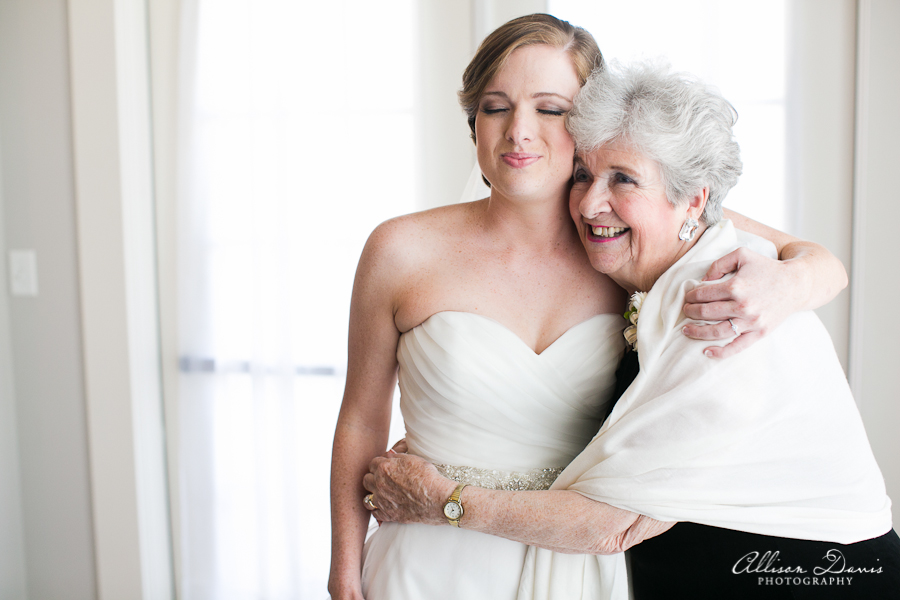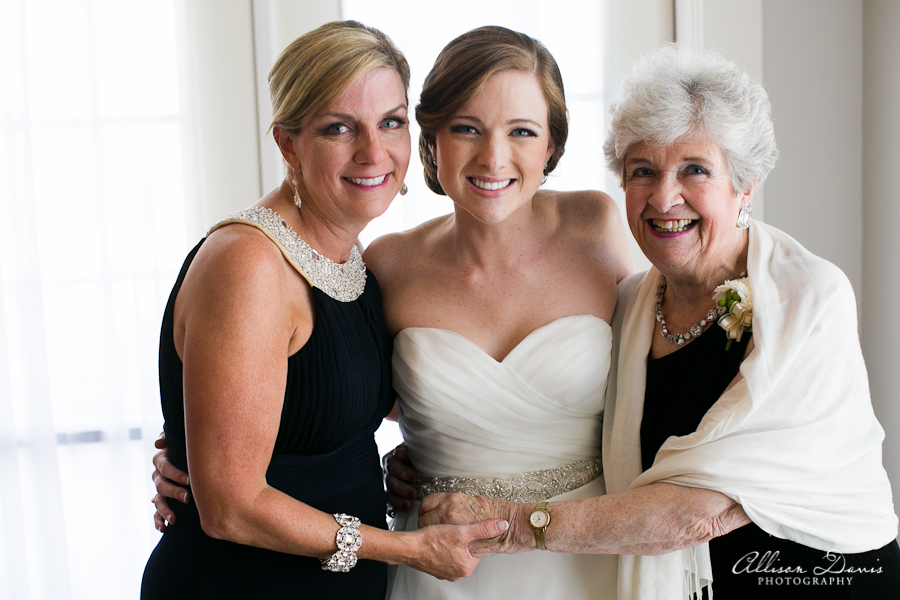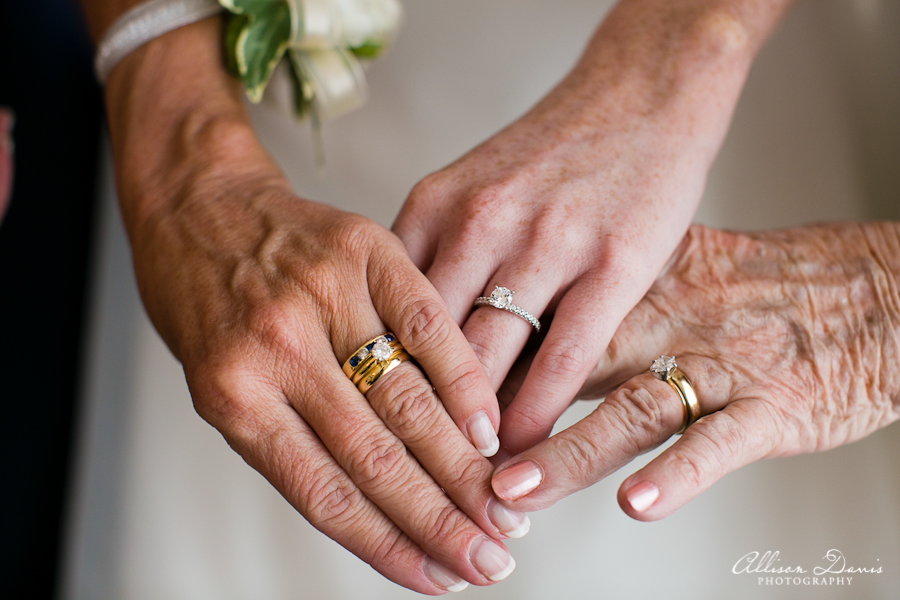 I absolutely adore the photo below. It brings me to tears every time I see it. Each of our expressions say so much…mine says "I can't wait to be married!," my mom's says "Can you believe my baby is getting married?," and my grandmother's says, "It all goes by so fast; how can my youngest baby's daughter be getting married?" Such a sweet moment.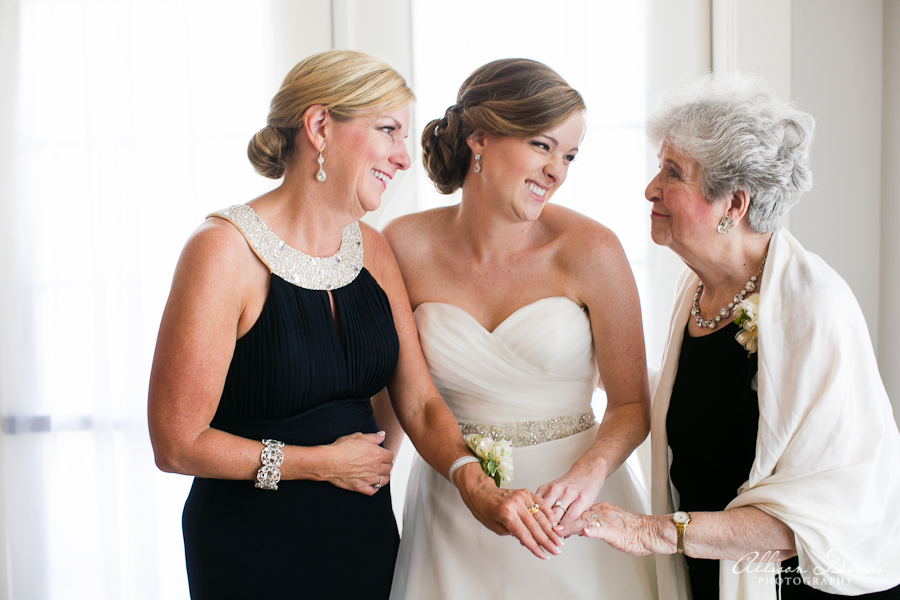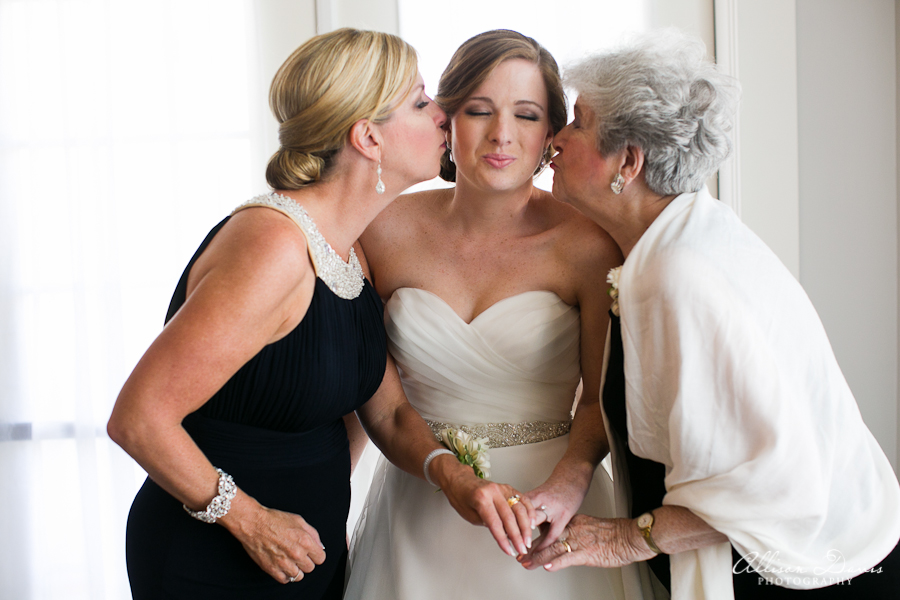 My bridesmaid and friend, Taylor, then helped me affix my veil. It was cathedral length, so we decided to wait until the last minute so it didn't snag or rip!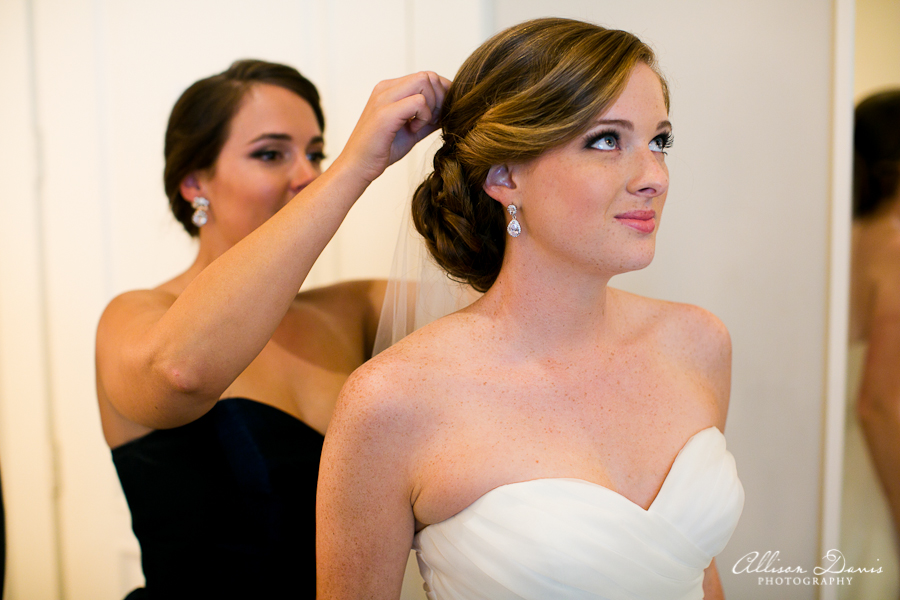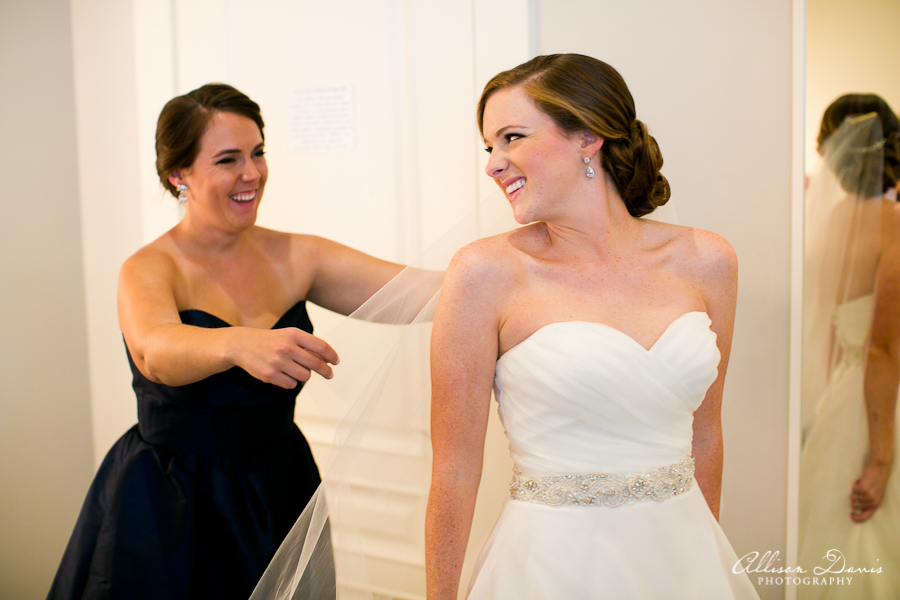 I then spent a couple of moments giving my mom and Riley's mom embroidered handkerchiefs.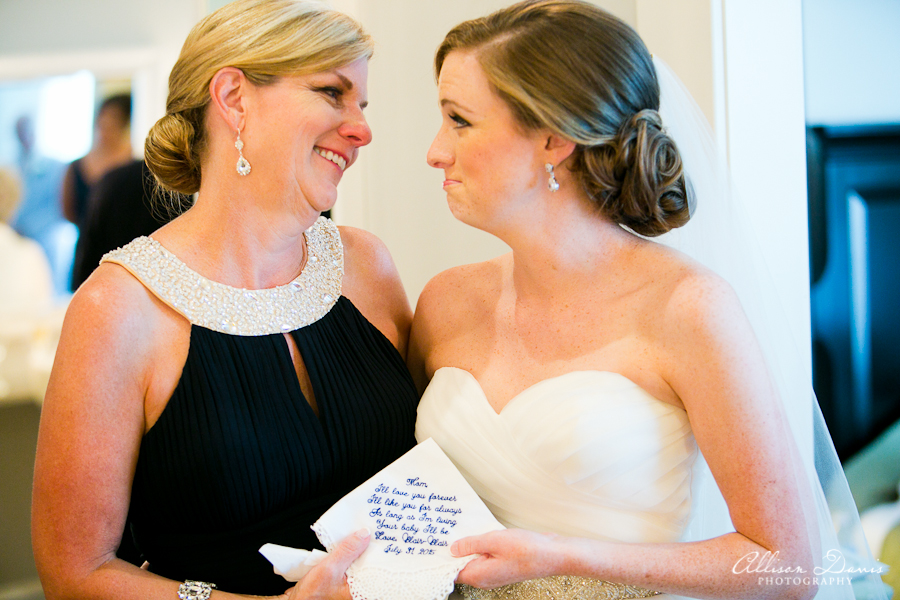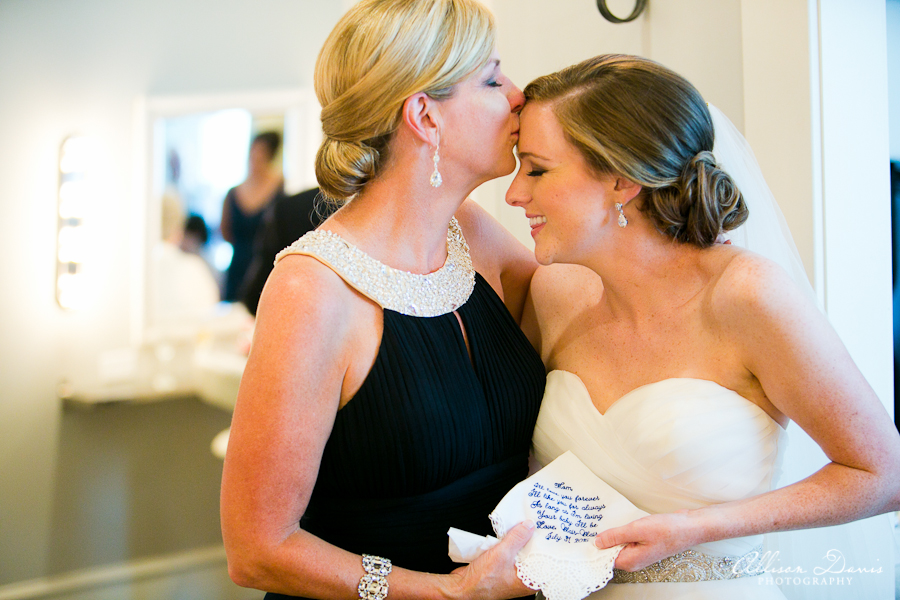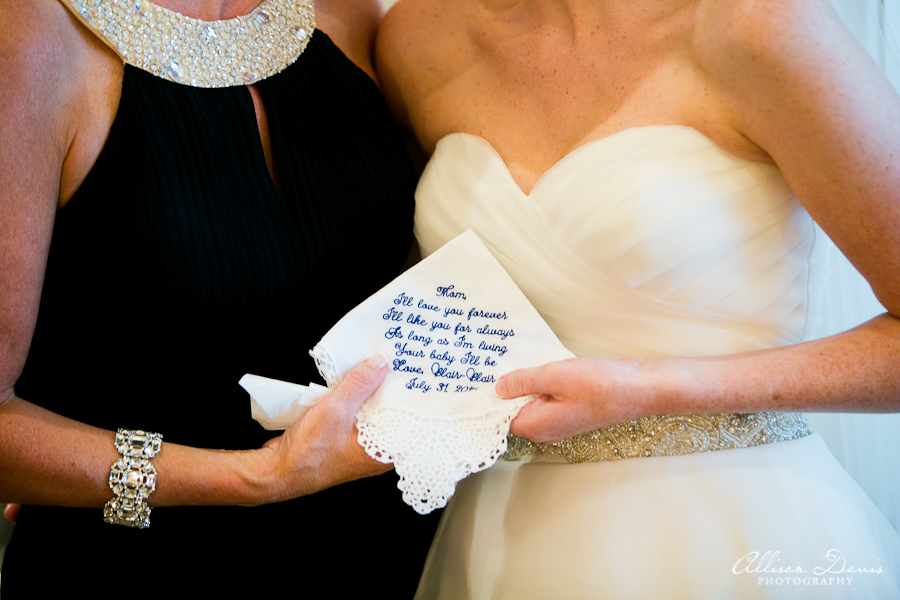 My mom's read: Mom, I'll love you forever, I'll like you for always, As long as I'm living, Your baby I'll be. Love, Blair-Blair. It is a saying from a sweet book, I'll Love You Forever, that my mom always read to me (and cried as she did) when I was growing up…and my parents always called me Blair-Blair as my nickname! (I guess you can't shorten it, so why not double it?!)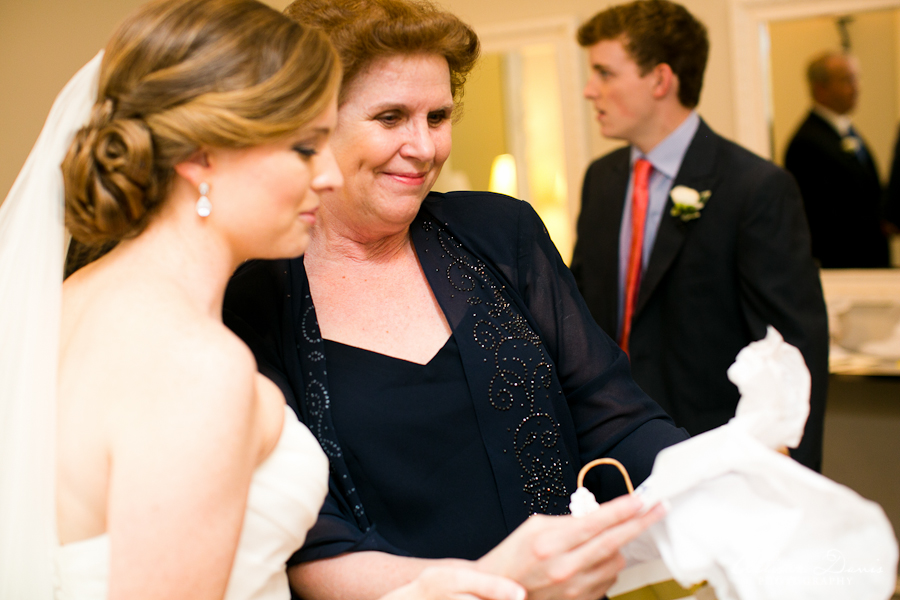 For Riley's mom, I embroidered, Thank you for raising with love this amazing man with whom I will spend my life. He is proud to be your son and I am blessed to be his wife. Love, Blair. She is so wonderful! Definitely gets the best mother-in-law award along with the easiest mother-in-law to get along with award!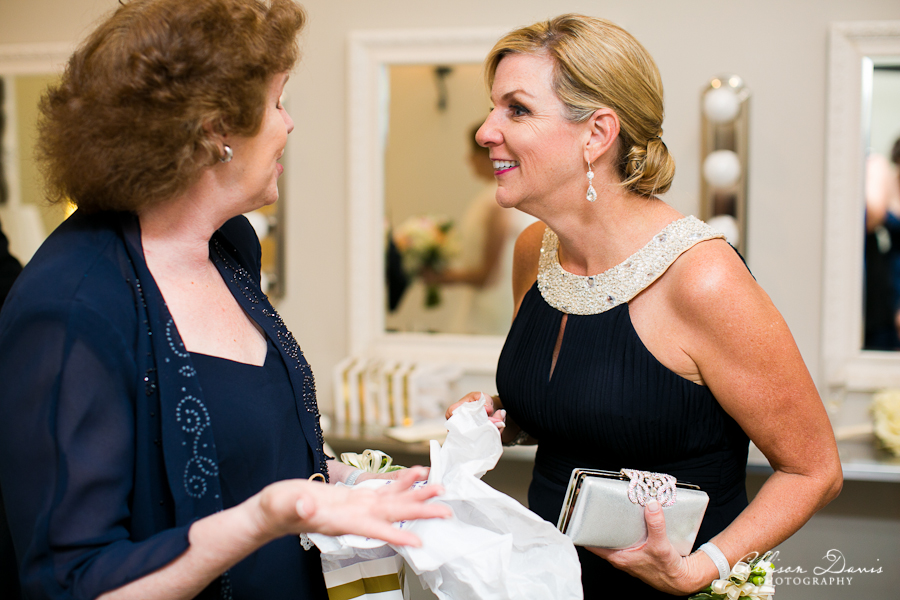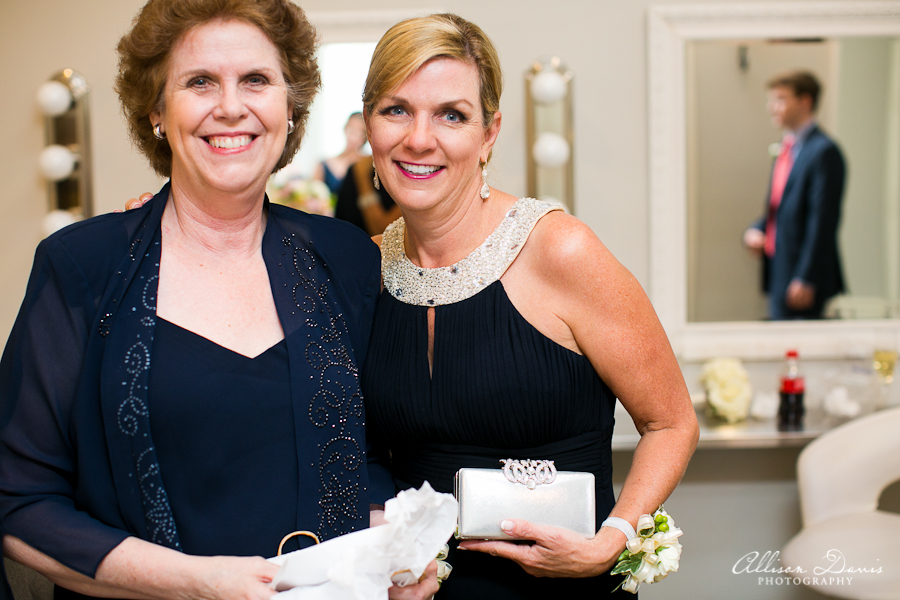 5:00pm–Music Begins, Guest Are Seated
I got goosebumps when I heard the music begin in the ceremony space next door! I knew then that I had just a few more minutes to wait before I got to marry the man of my dreams.
5:20pm–Prayer
I loved this moment with all of my heart. Each of my bridesmaids prayed over me–for peace, confidence, and a God-honoring marriage–just moments before I entered the blessed covenant of marriage. It was beautiful.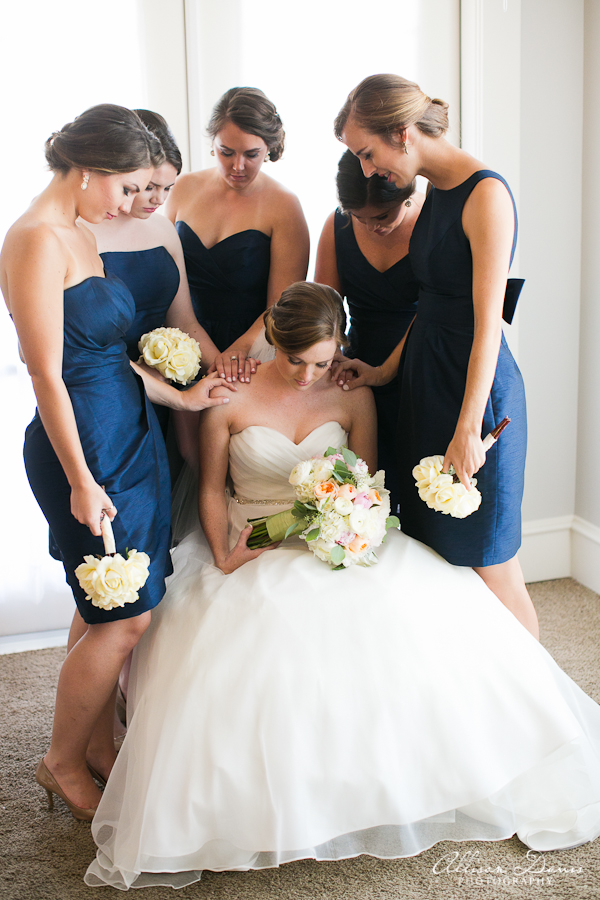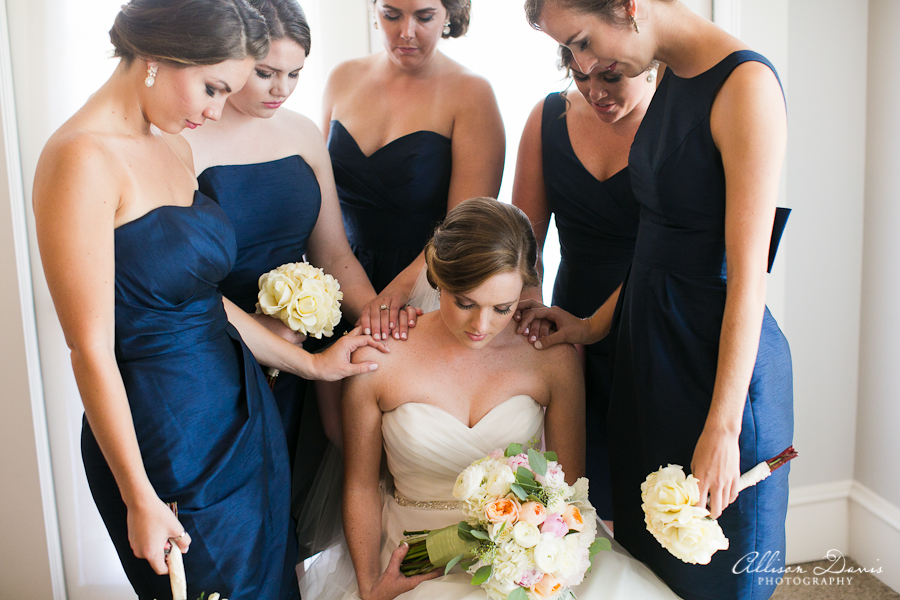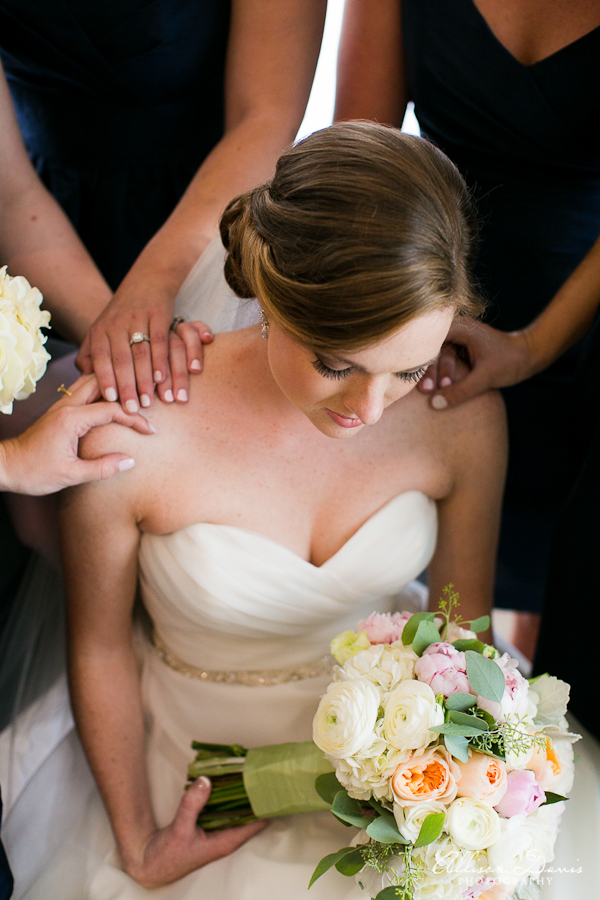 We were all emotional, obviously. (Especially me!)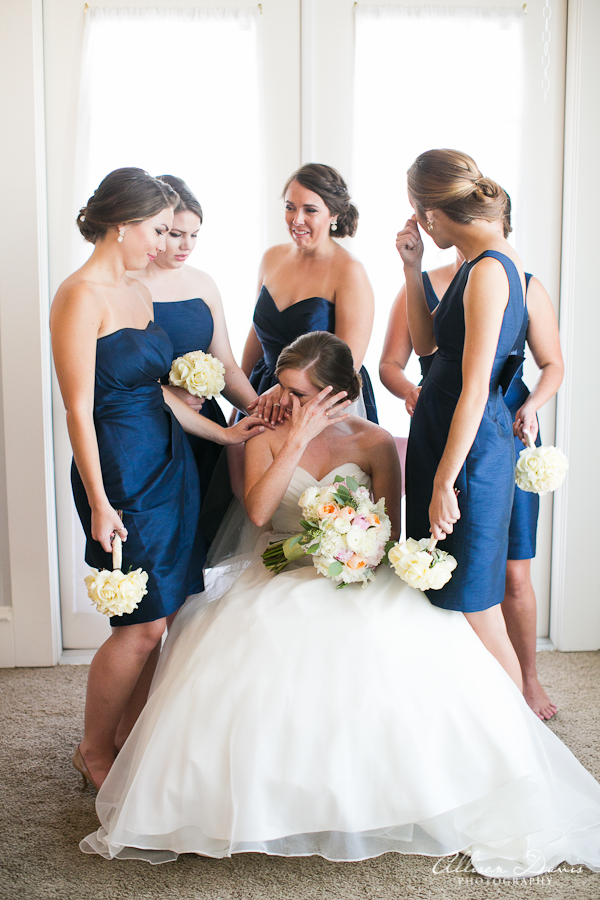 5:30–Time To Say "I do!"
The music began, and everyone started to process. I was giddy with excitement…you know the kind of excitement where you can feel the adrenaline in your fingertips? Yeah, that kind. I loved seeing these photos since I didn't get to see any of this in person. (Can't wait for the video!)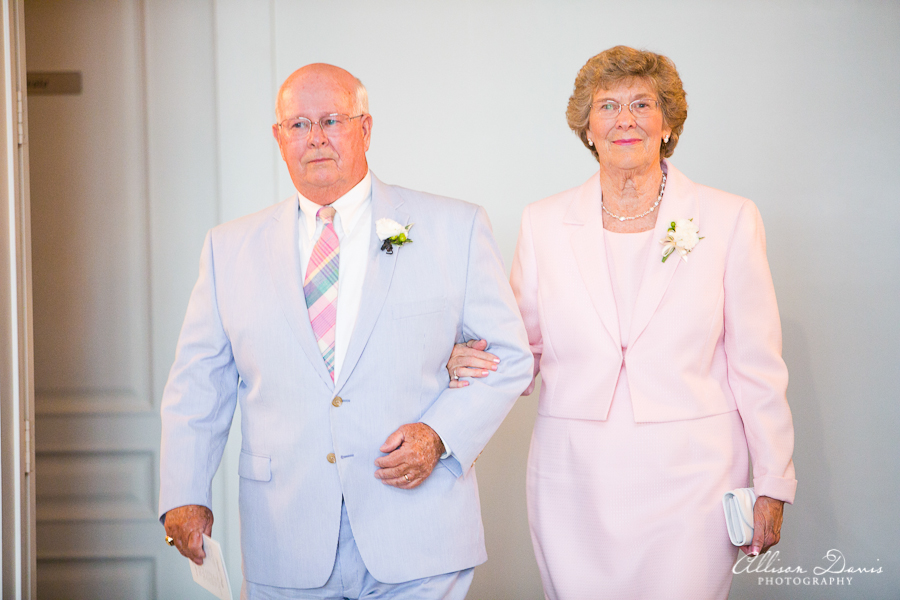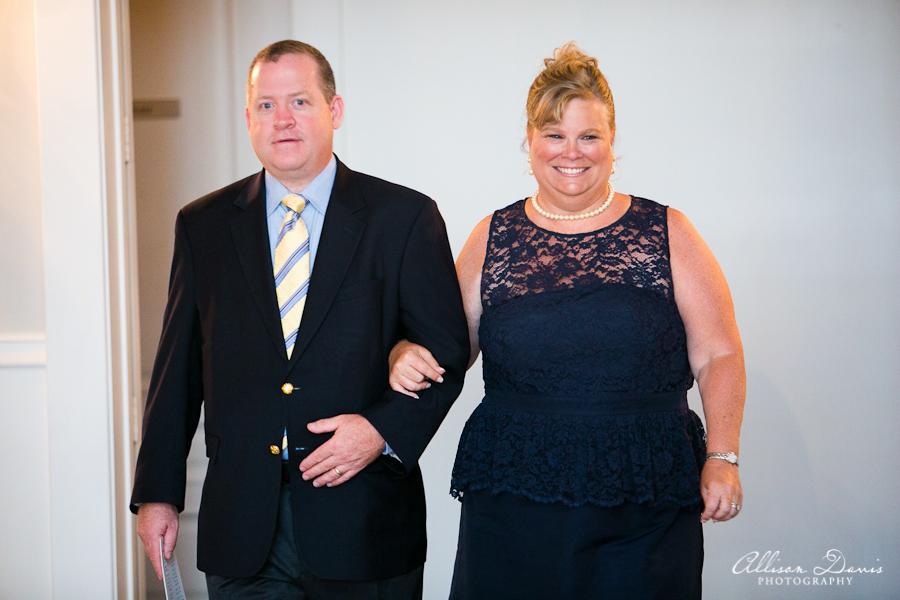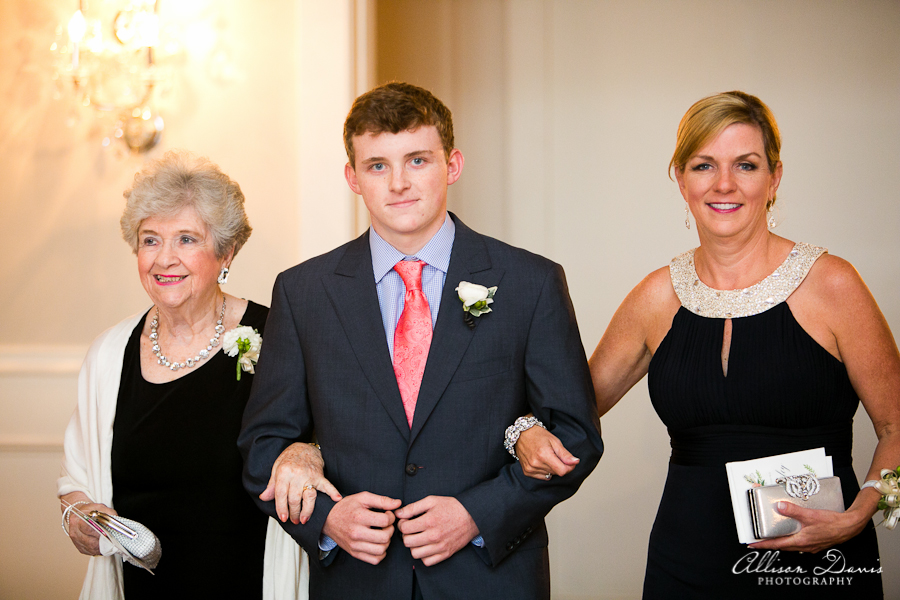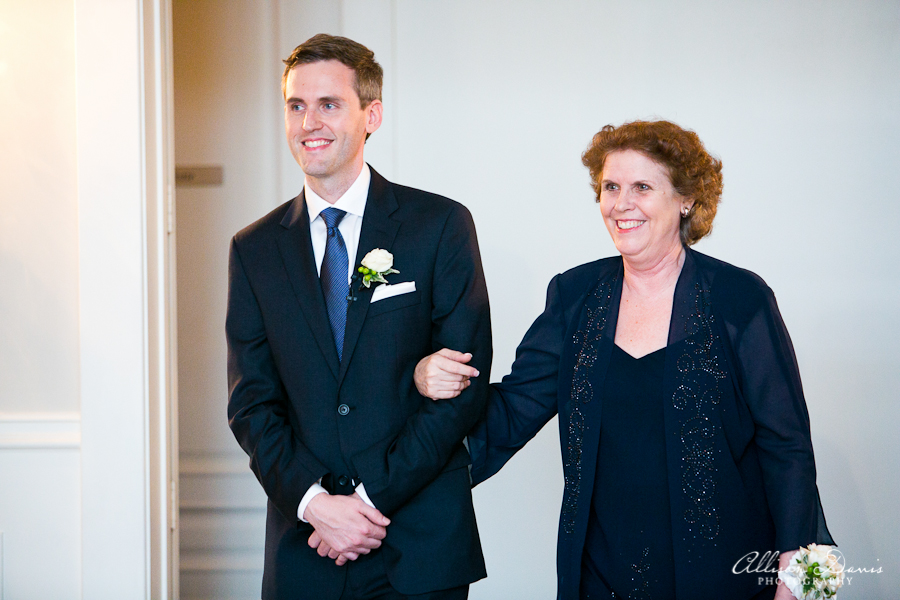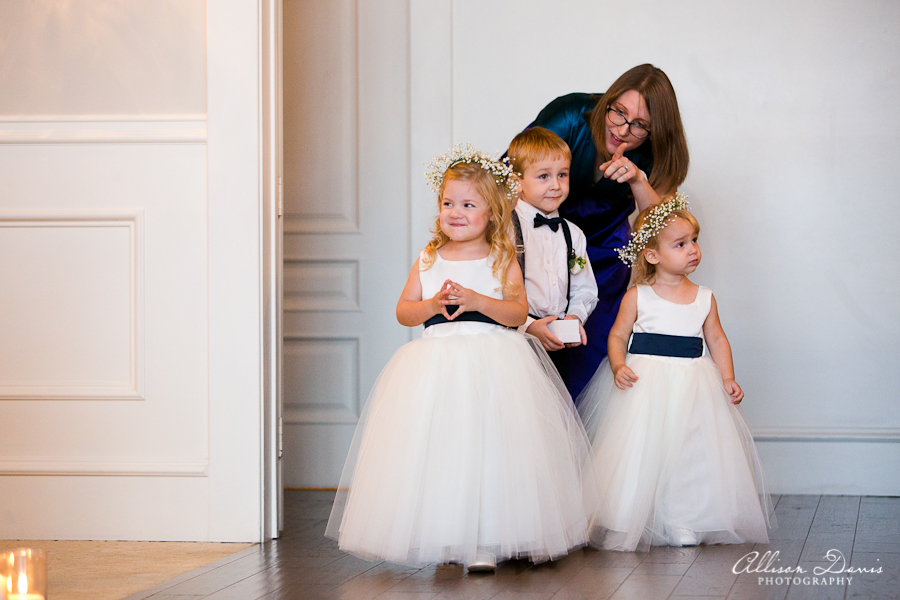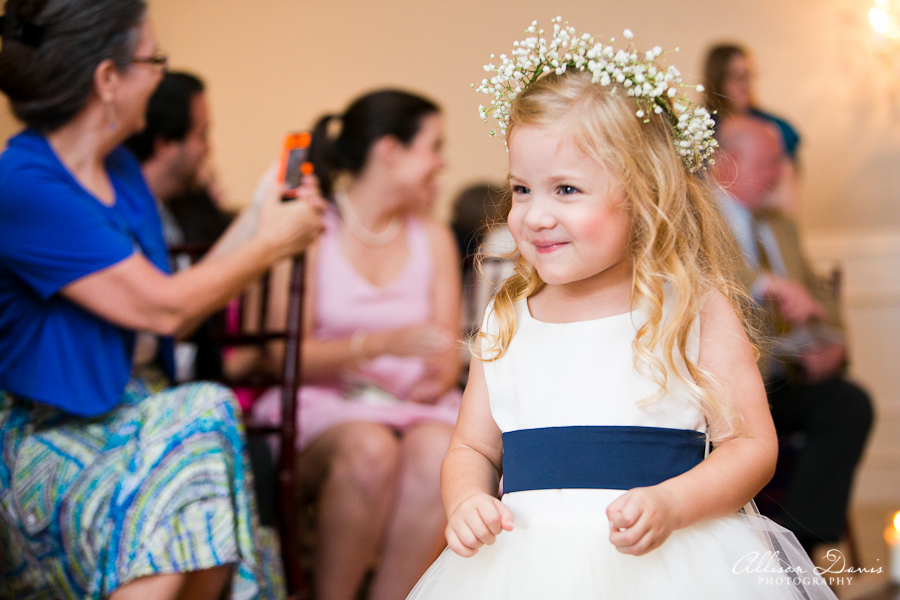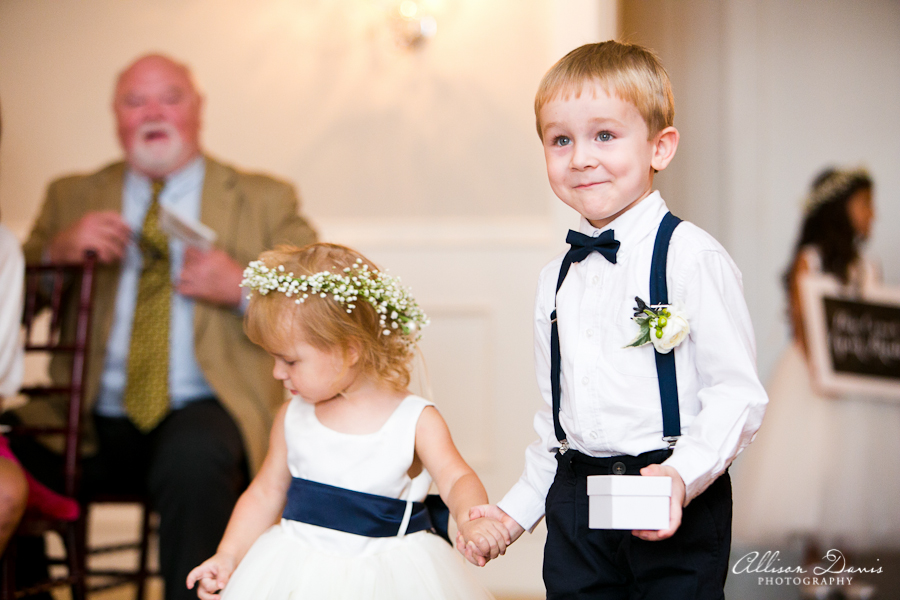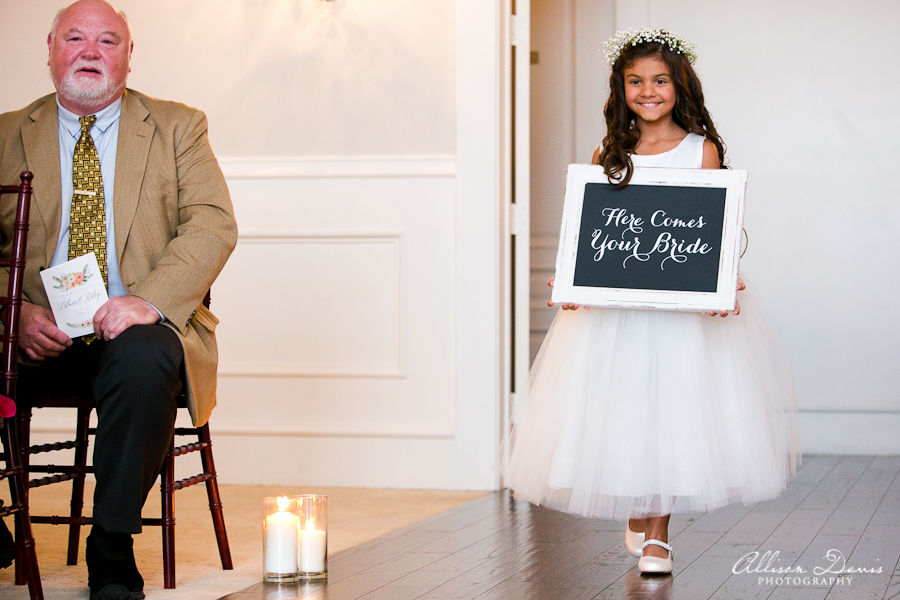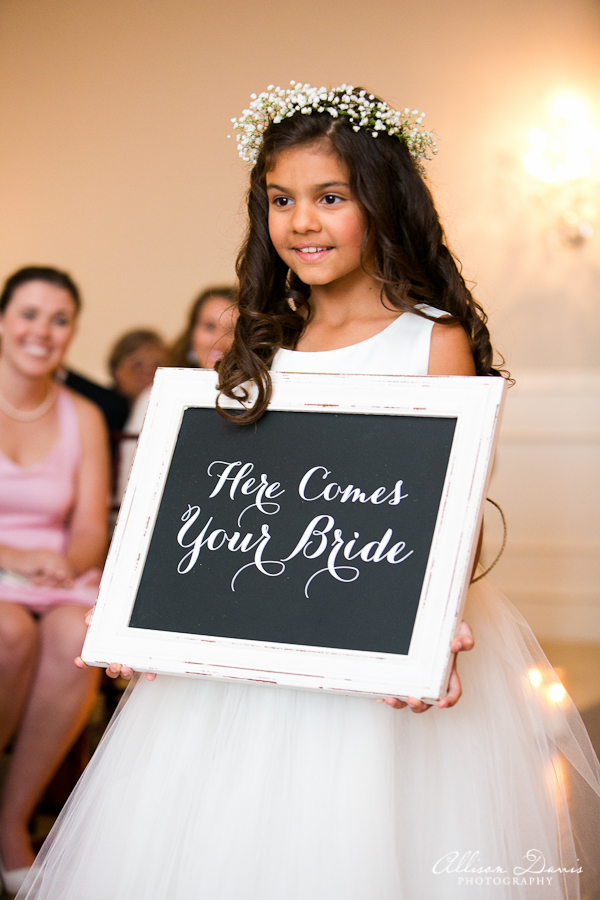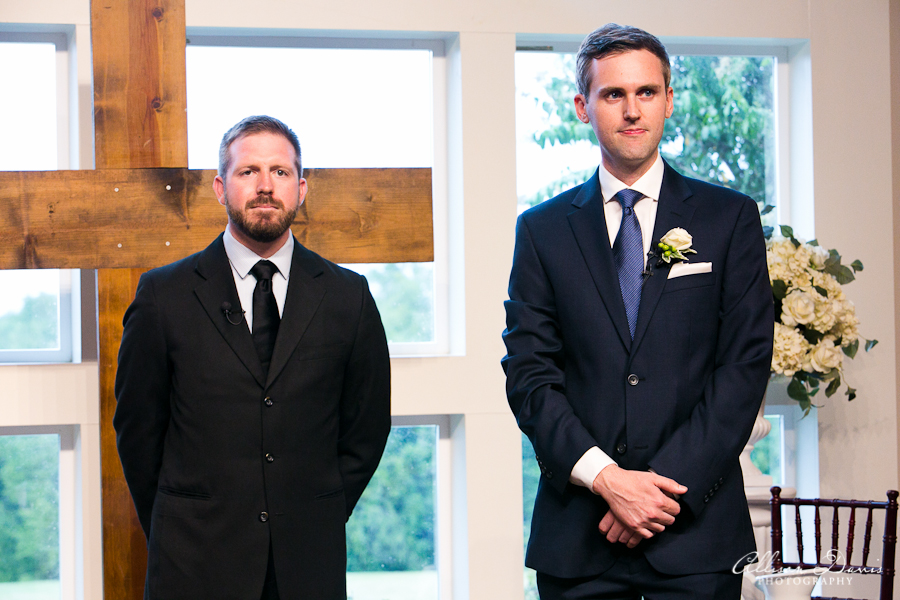 This is right when the doors opened for me to walk down the aisle…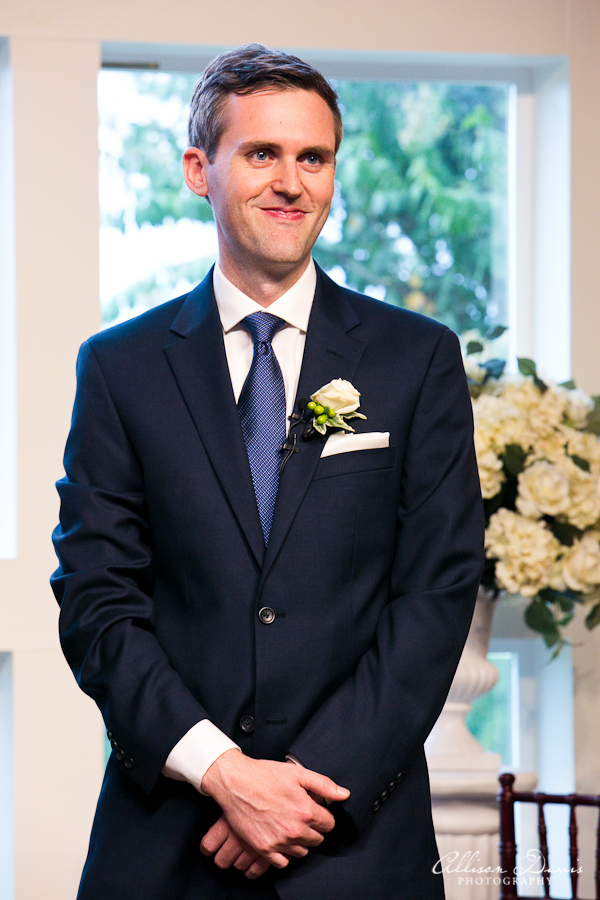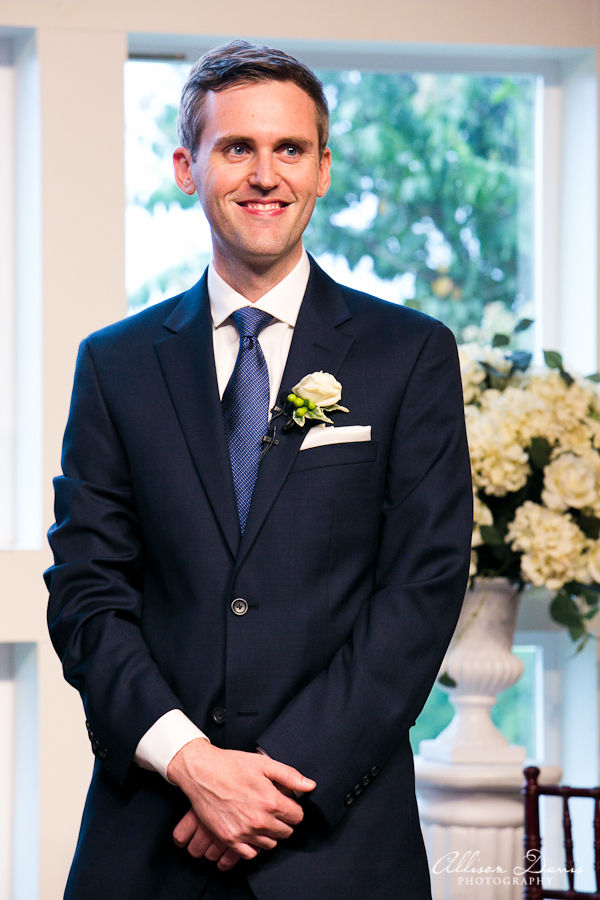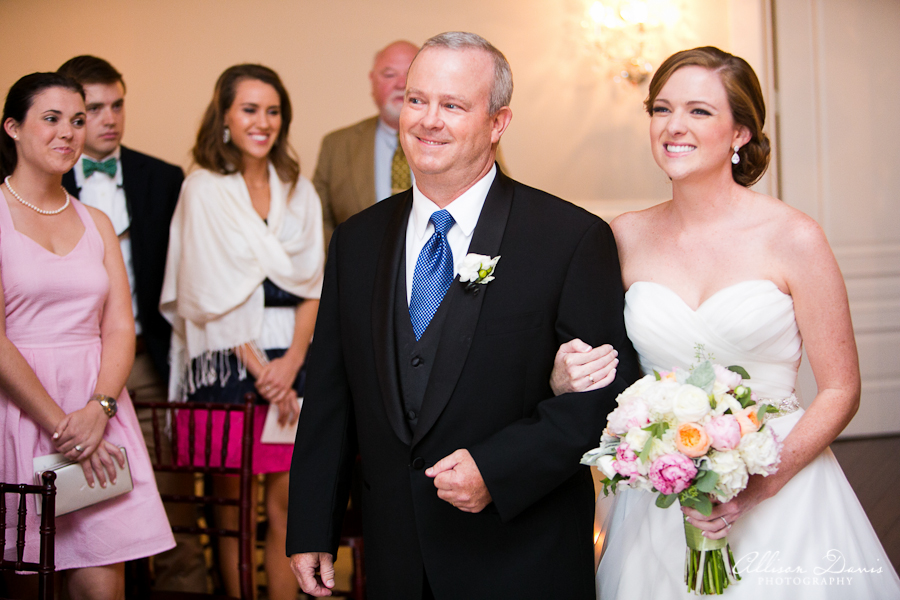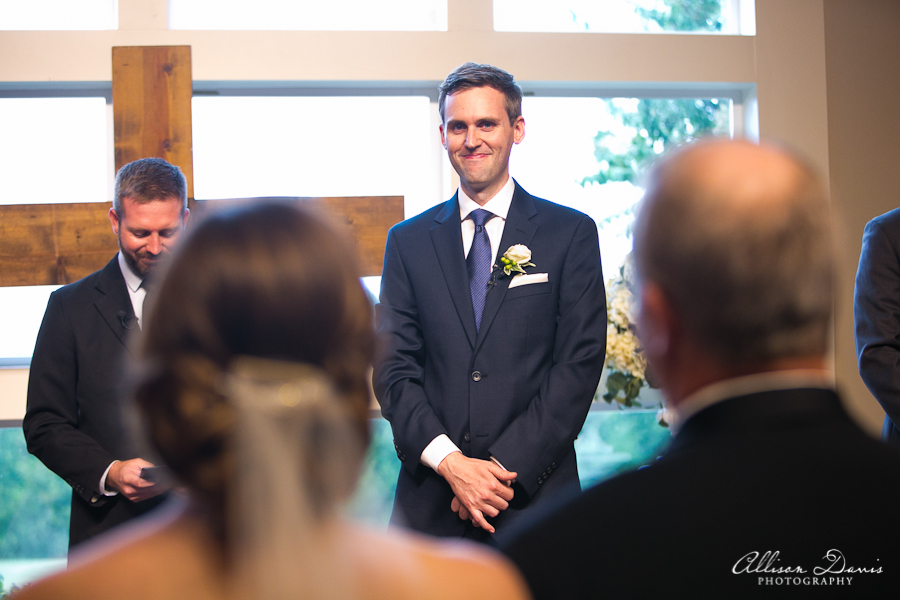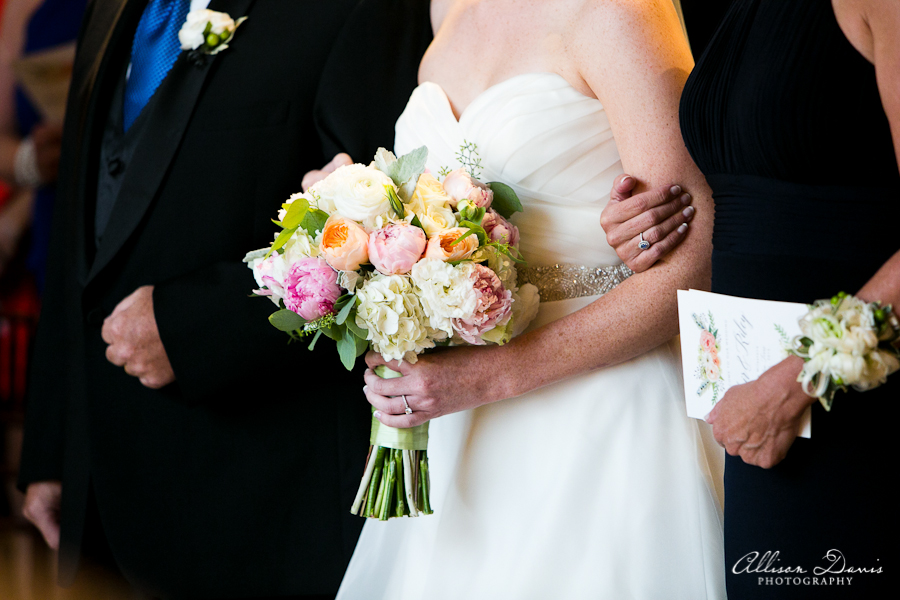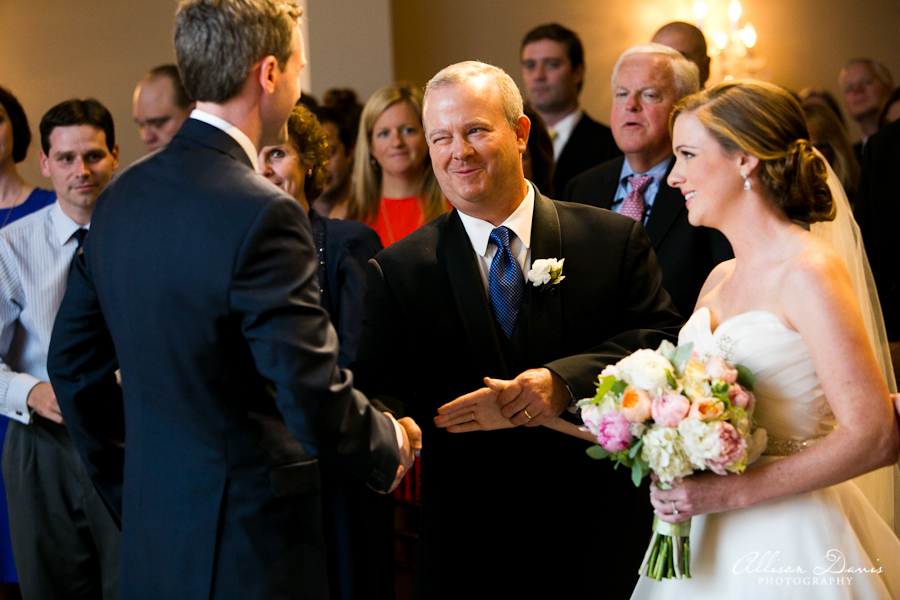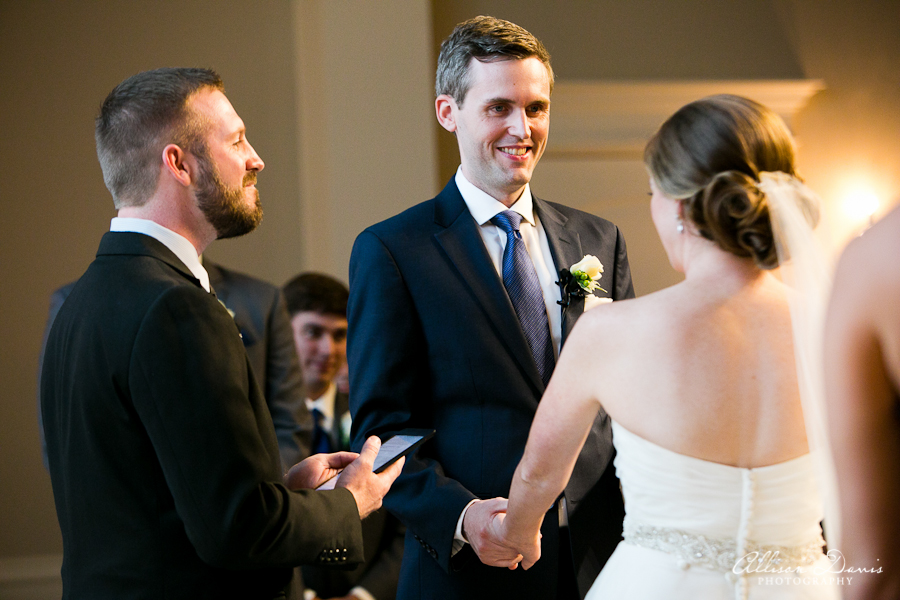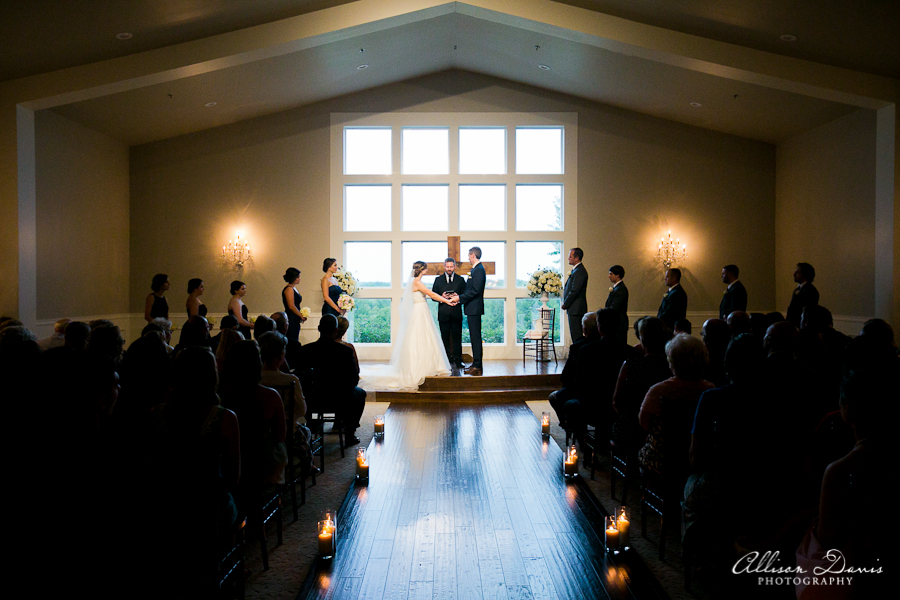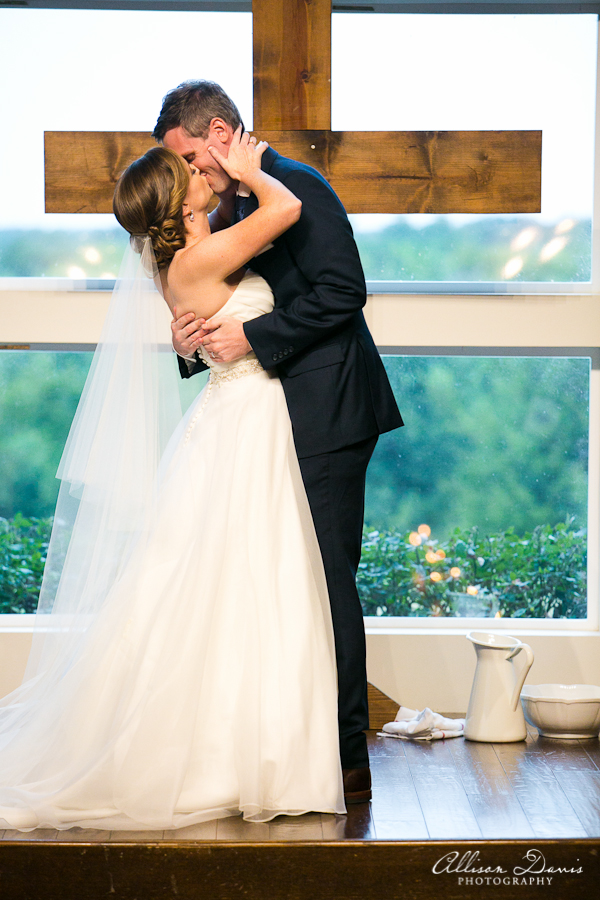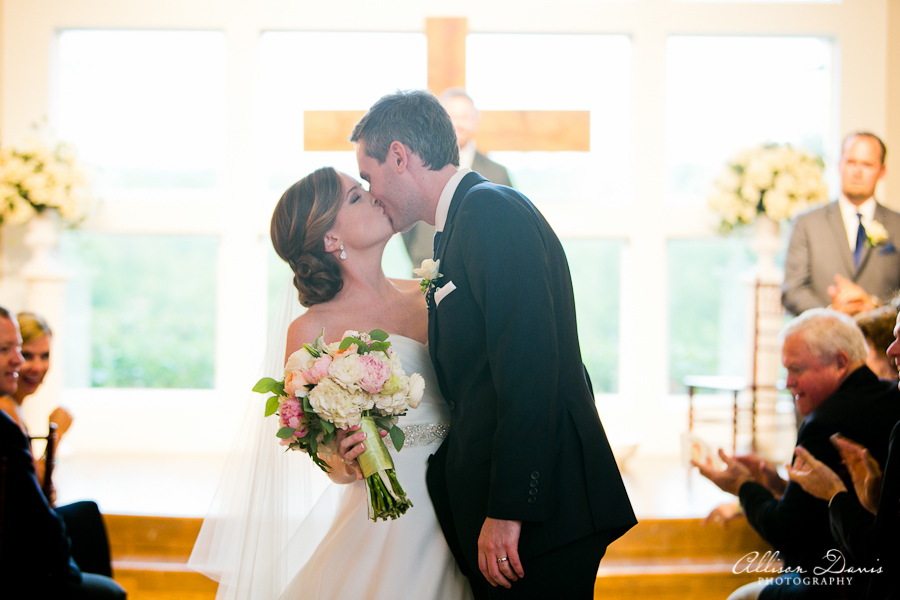 BEST HOUR OF MY LIFE. More ceremony details to come in a future post!
6:15pm–Family Photos
After we were married, we had about five minutes just the two of us, and then we jumped into family photos. This went by relatively fast considering the size of our families–I largely attribute the speed to the fact that we got so much done before the ceremony!
Lots of hugs and excitement that we were married!!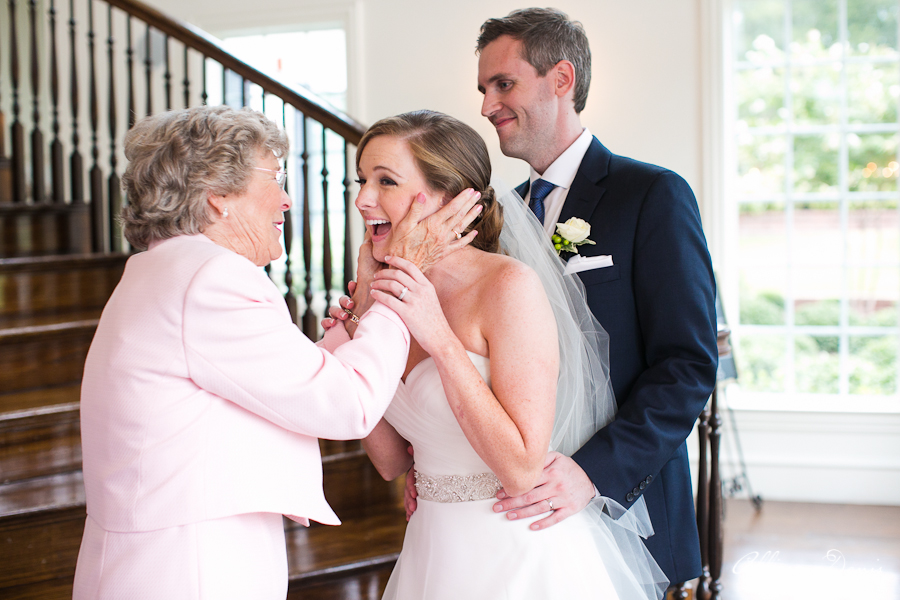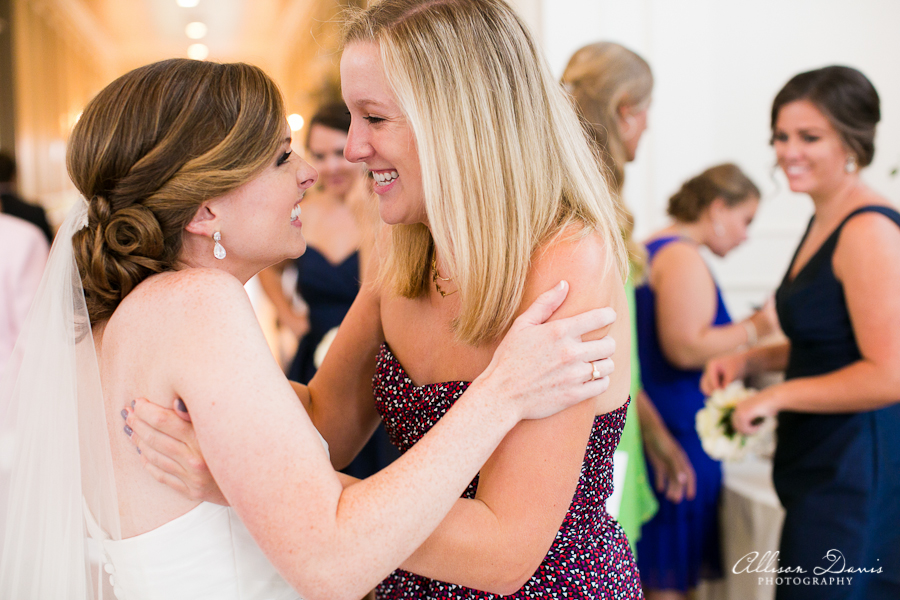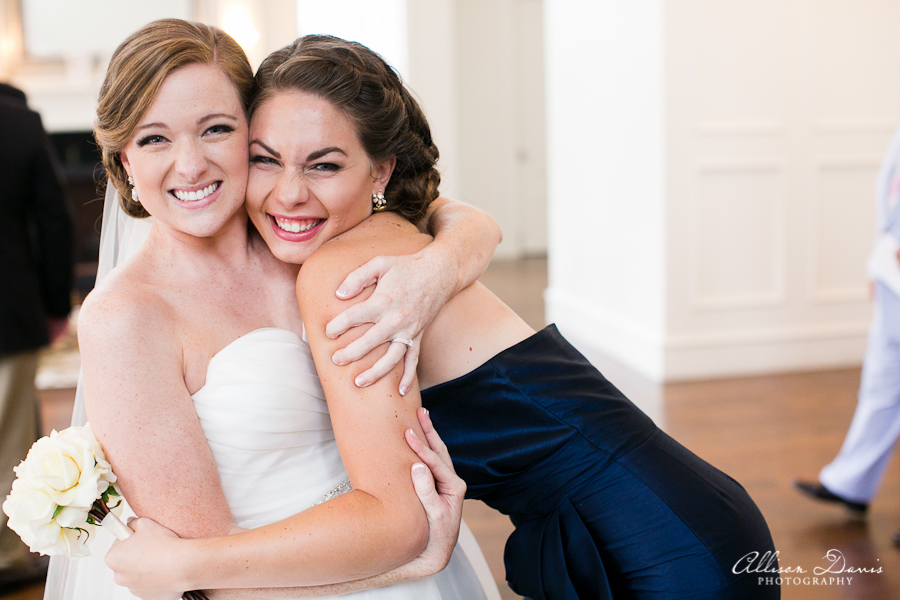 Then, family photos. My dad's side…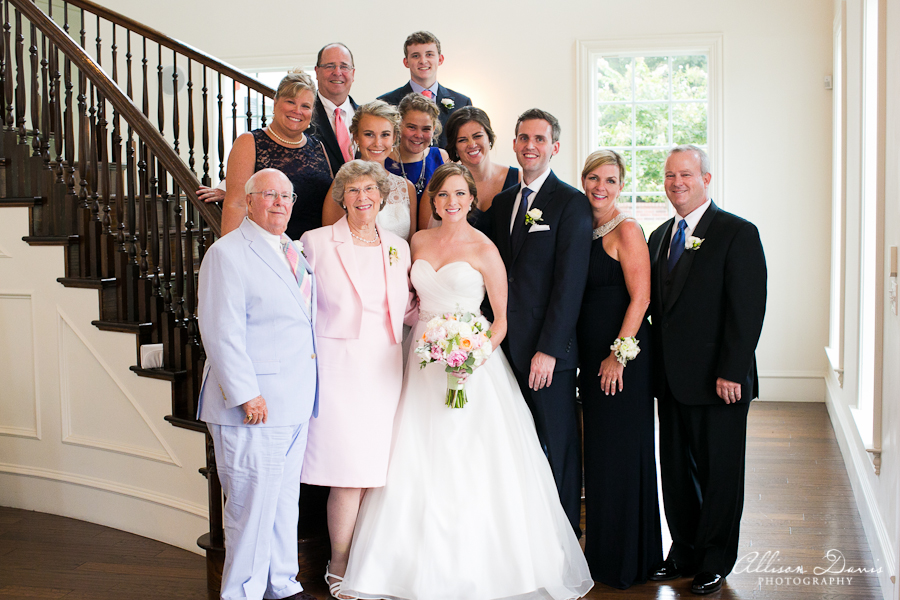 About 5% of my mom's side… (that's not much of an exaggeration, actually!)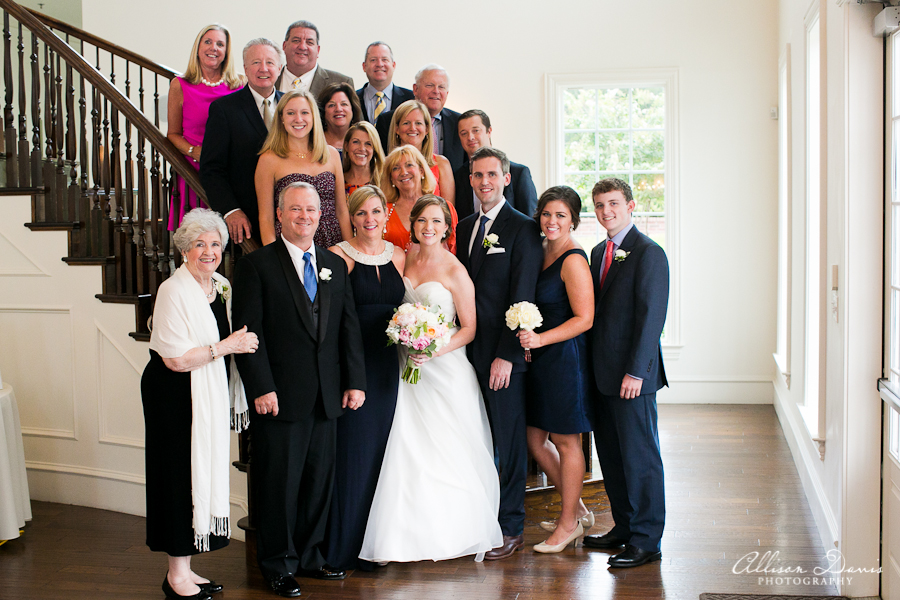 My immediate family…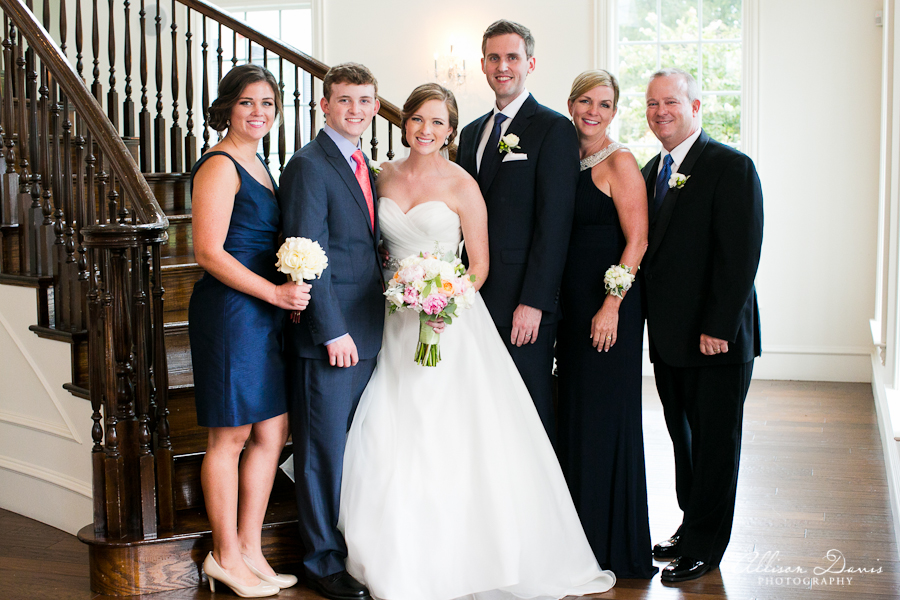 Riley's mom's side…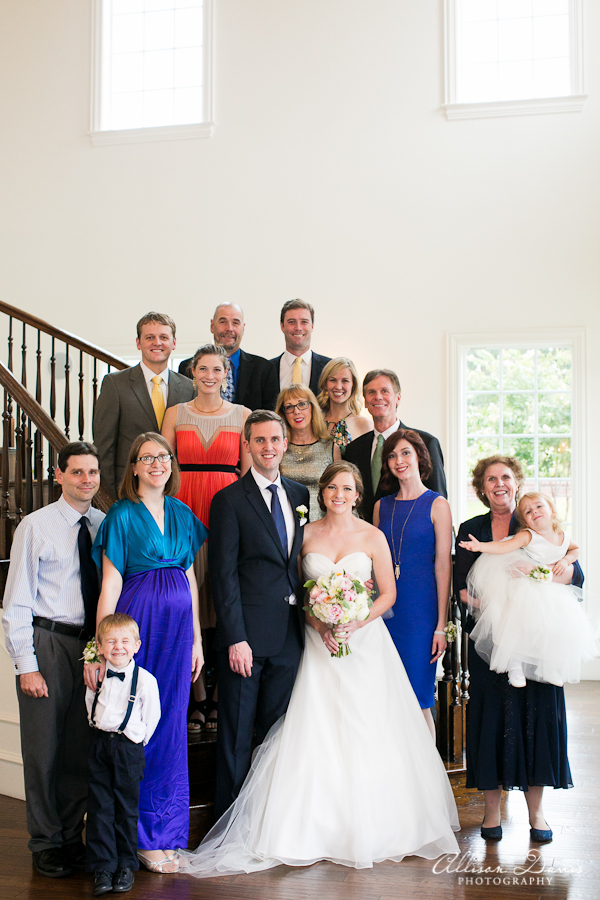 His dad's side…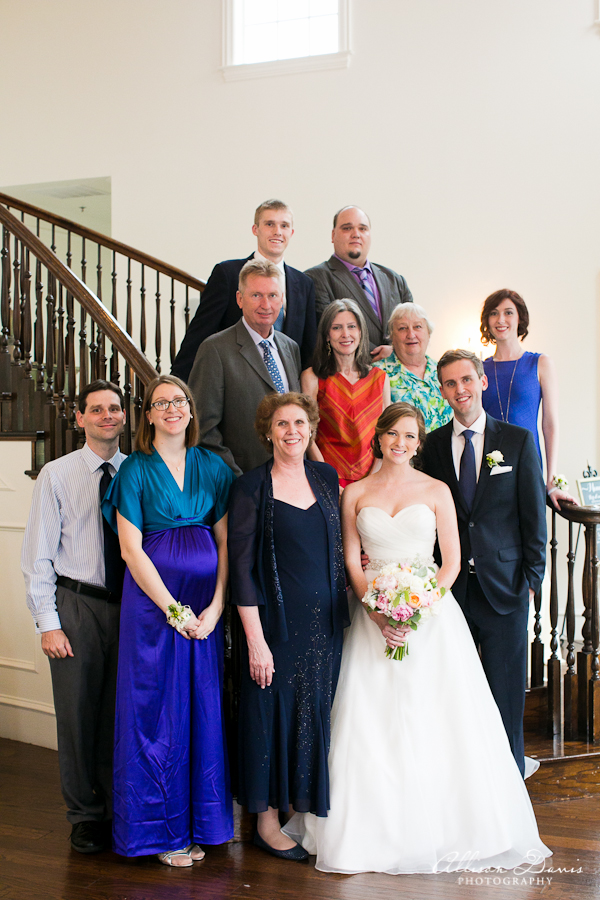 And his immediate family…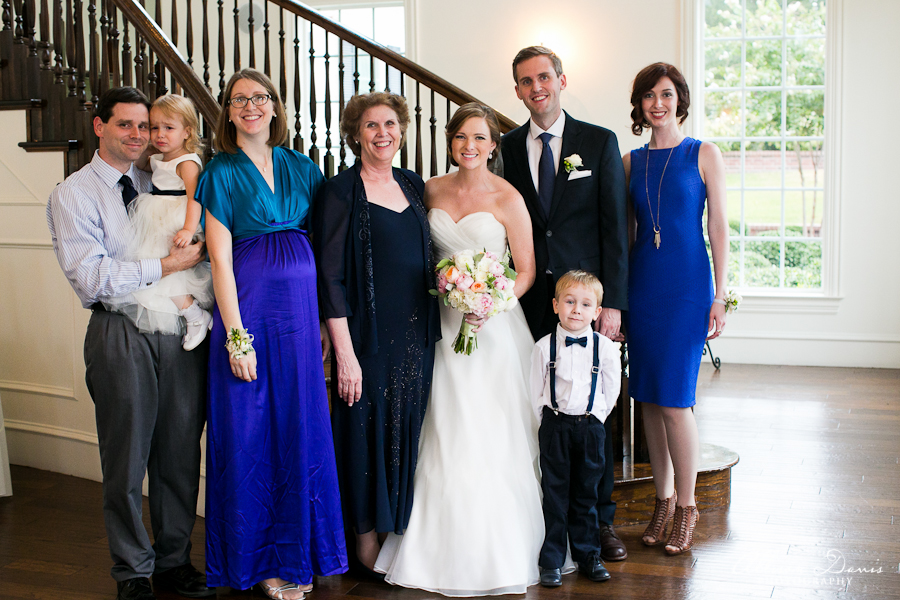 Then, a photo that I adore with two of the most beautiful sisters in Texas the world…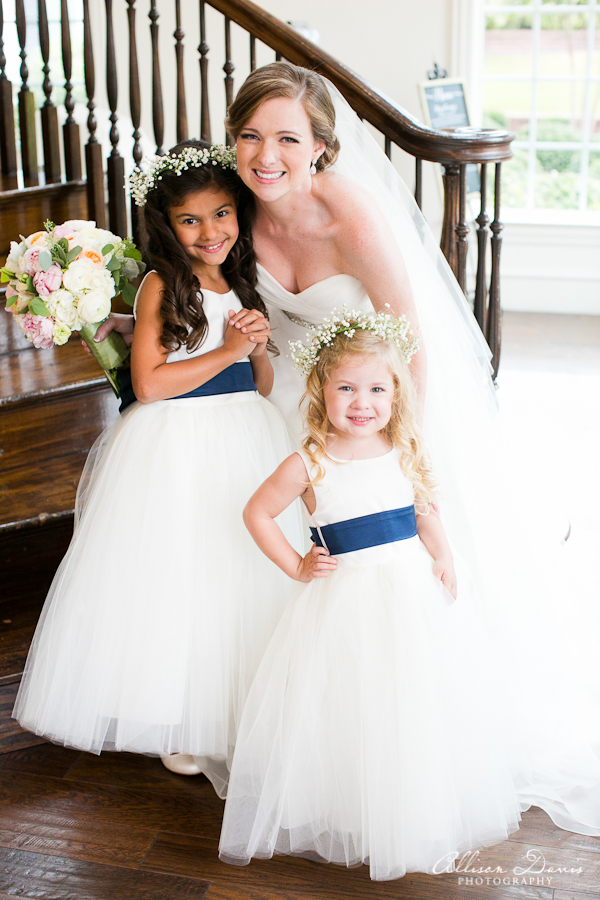 And two more precious littles (they were just about done with photos after this shot!)…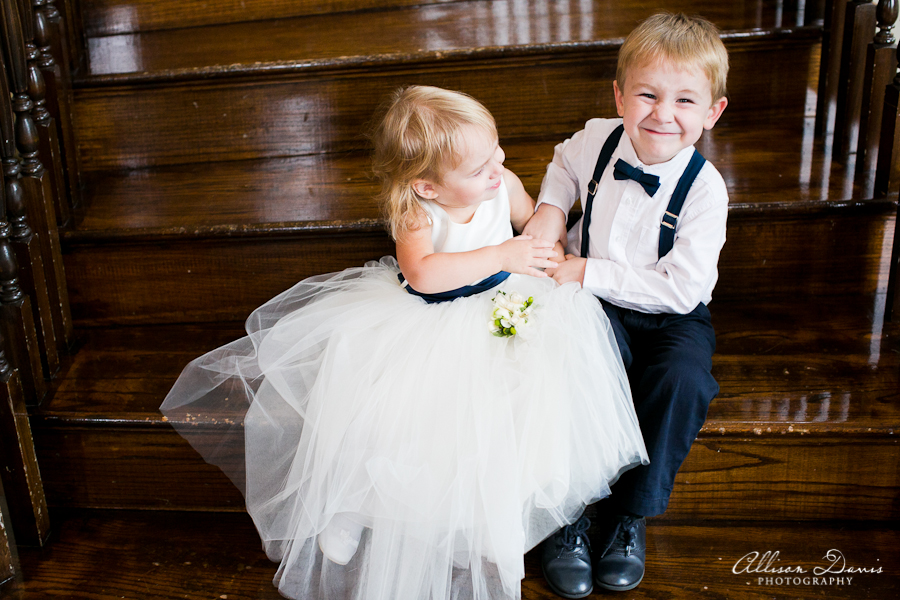 I know not everyone feels this way, but I just love children at weddings. They breathe life and energy into the day in such a sweet, precious way! I really enjoyed having the three flower girls and our ring bearer around.
All of our family members were "dismissed" to enjoy our cocktail hour while we snuck outside for a few shots. This one is by far my favorite…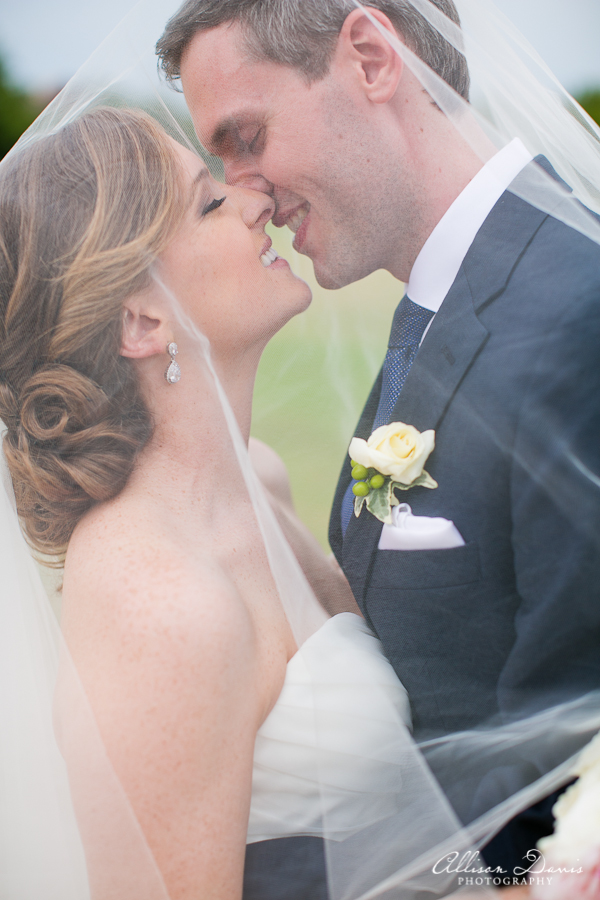 6:45–"Introducing Mr. and Mrs. Lamb!"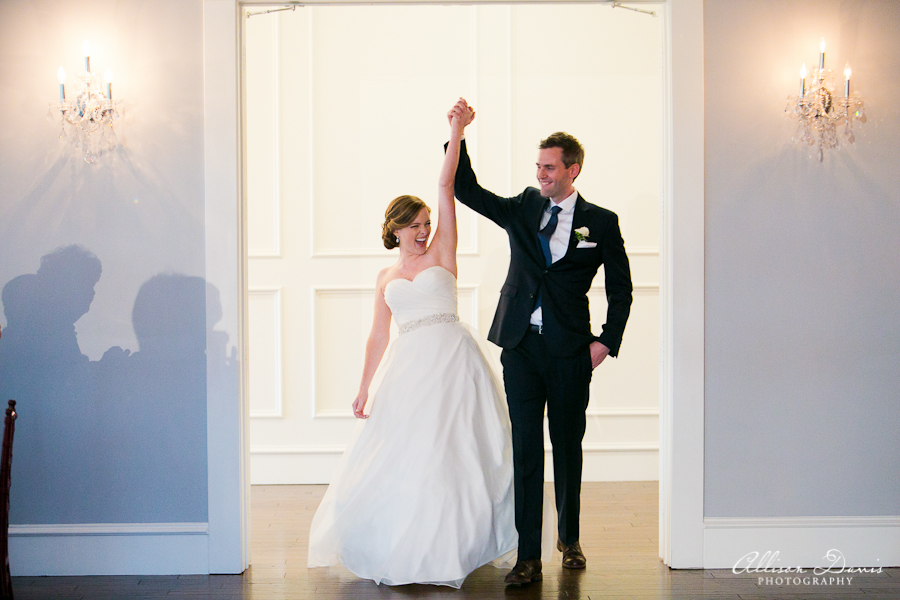 Directly after our introduction, we danced to You're That Way by Jon Troast as our first dance.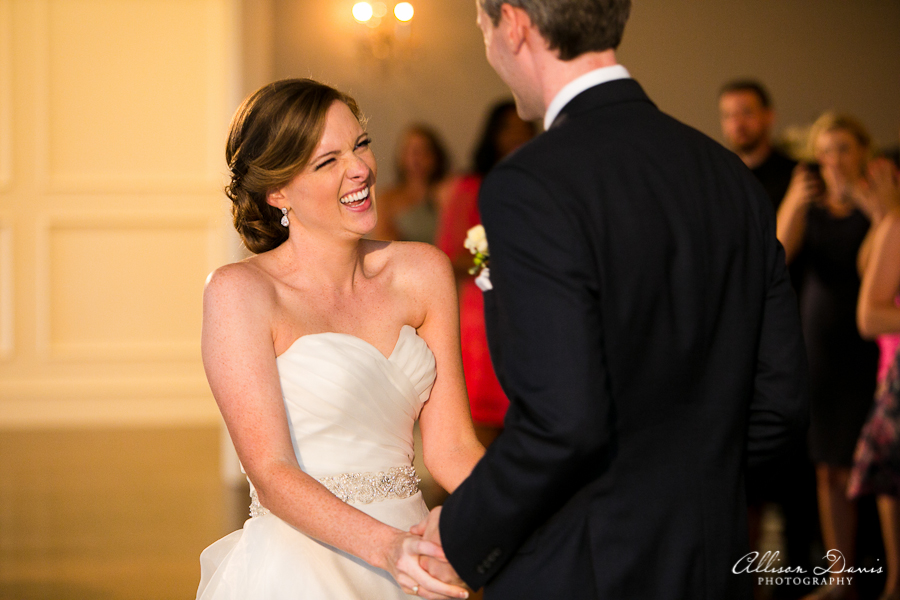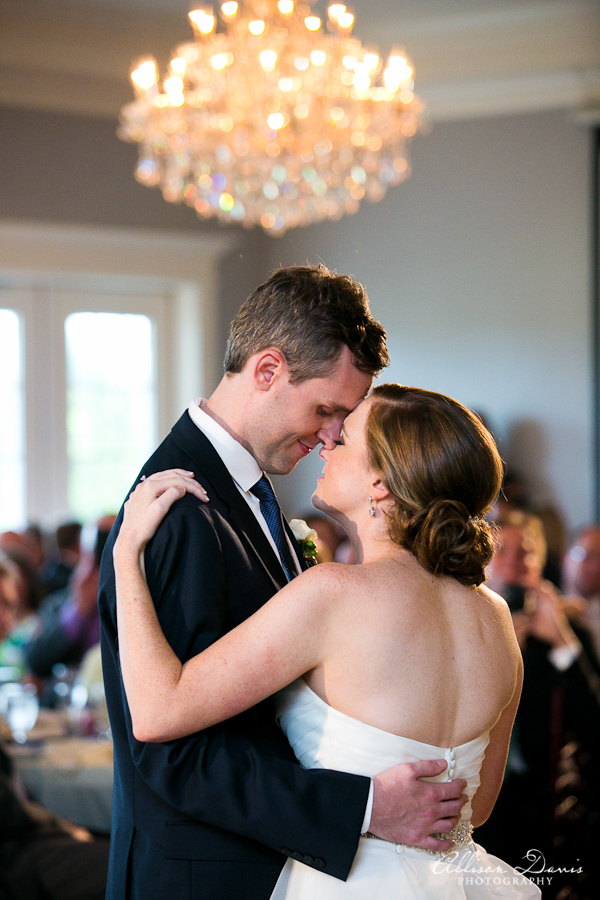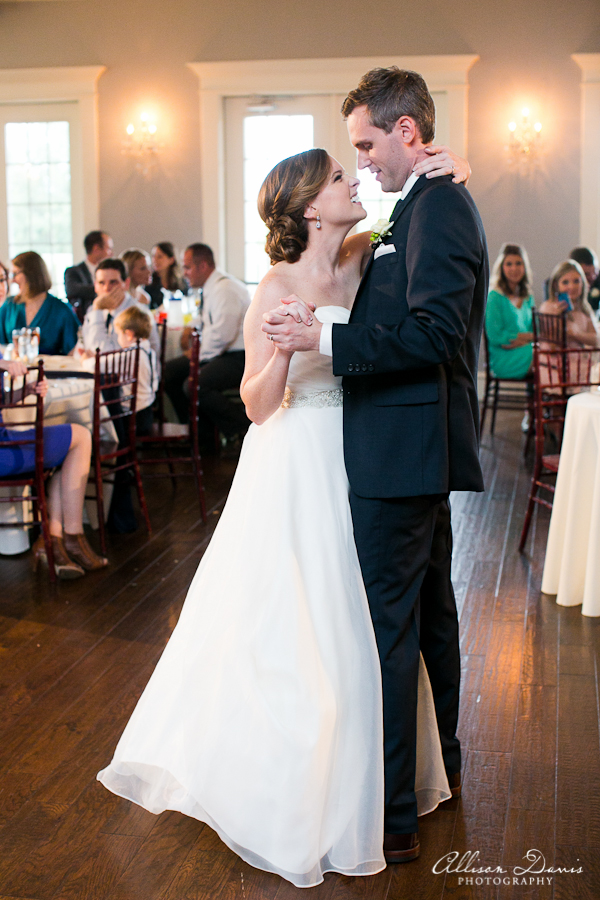 6:50pm–Welcome & Prayer
My parents offered a welcome and thanked our wonderful guests for joining us in celebrating our most special day. Then, Mimi offered a beautiful prayer before we ate.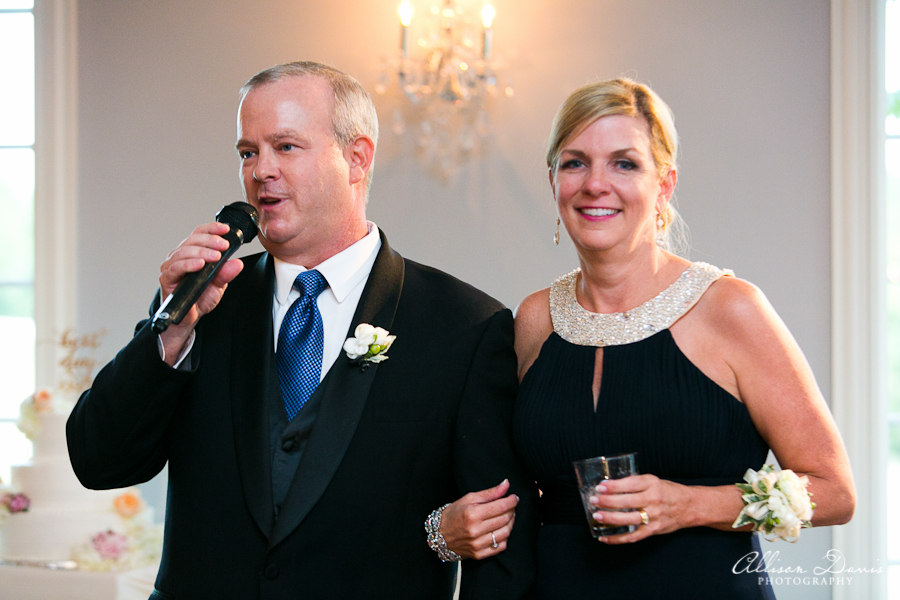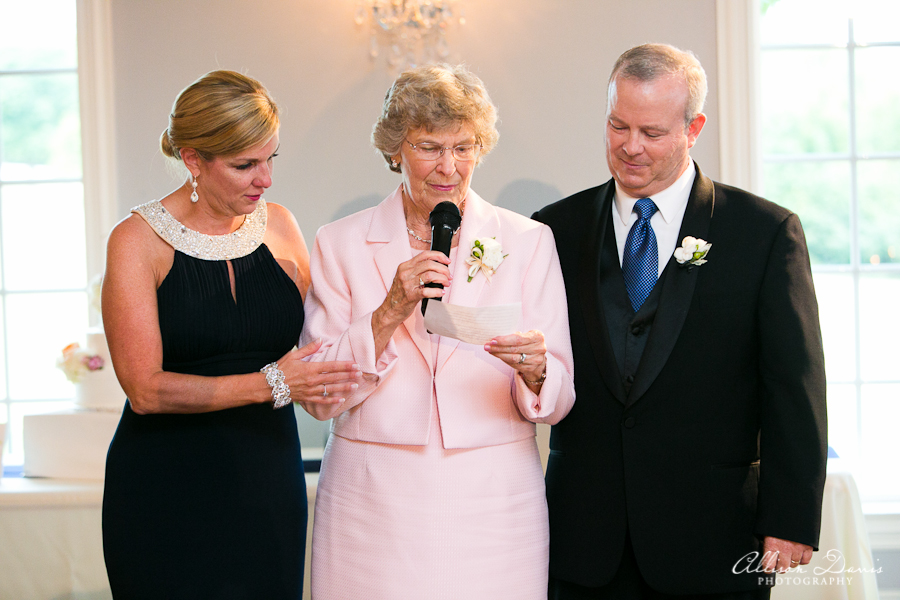 7:00pm–Dinner Time!
Riley and I were served but barely ate anything. (Everyone said it was delicious!) We did get a couple of to-go boxes and ended up staying up late on our wedding night eating everything! We were starving! We don't have any photos of people eating (gross, thank goodness) because this was the 20 minute break that our photographer got to grab a bite and rest her feet.
7:30pm–Toasts
We didn't want toasts to be too long-winded, so we did them in the middle of dinner. My dad, my maid of honor (Ang), and Riley's best man (Matt) gave beautiful, hysterical toasts.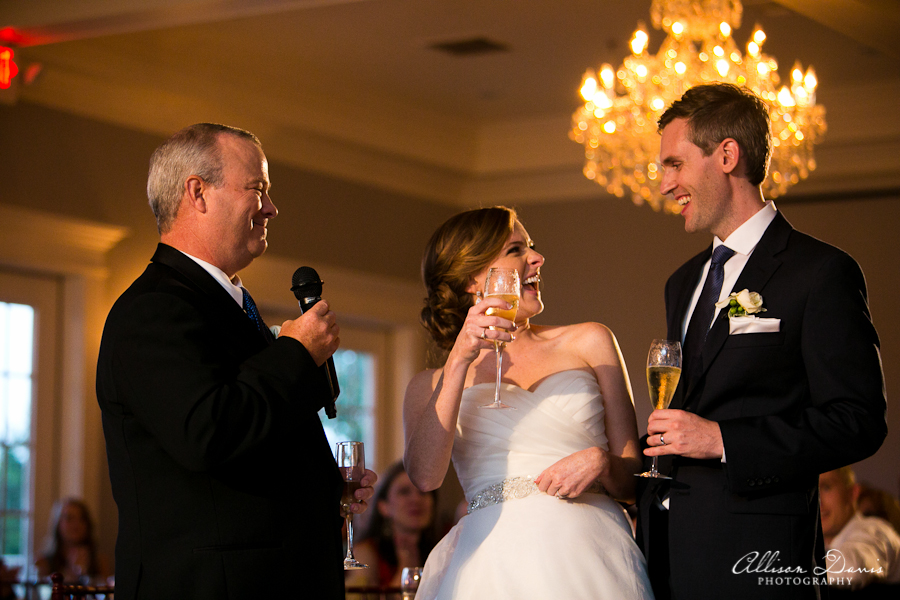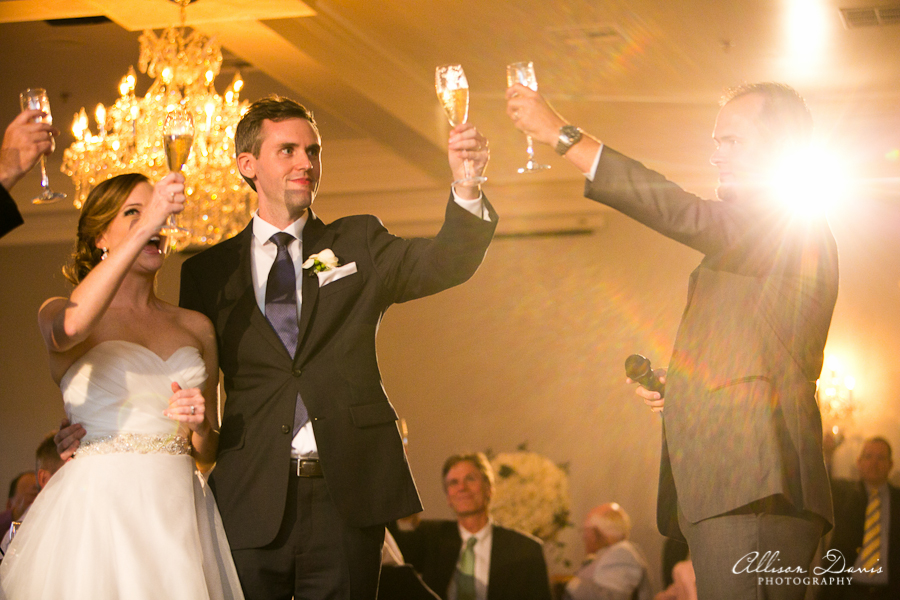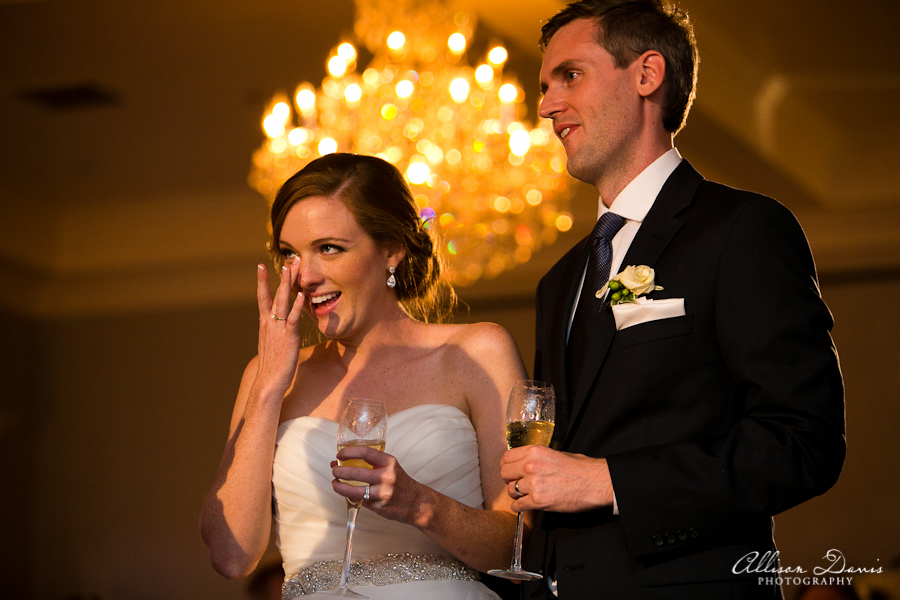 Fun fact: Our toasting flutes were those that my Aunt Sharon (my godmother and actual aunt) and her husband, my Uncle Len, used at their wedding! So neat!
8:00pm–Cake Cutting, Father/Daughter, & Open Dance Floor
Riley and I cut our cakes (cake details in this post), next I danced with my dad, and then we got to dancing and mingling with our guests! Everyone got into dancing, it was so much fun!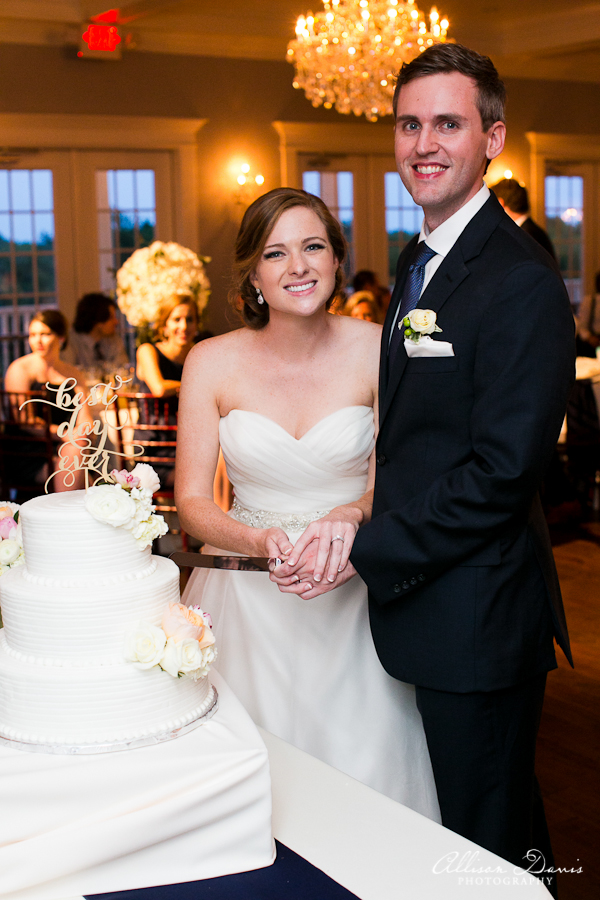 My dad and I danced to James Taylor's You've Got A Friend. So sweet!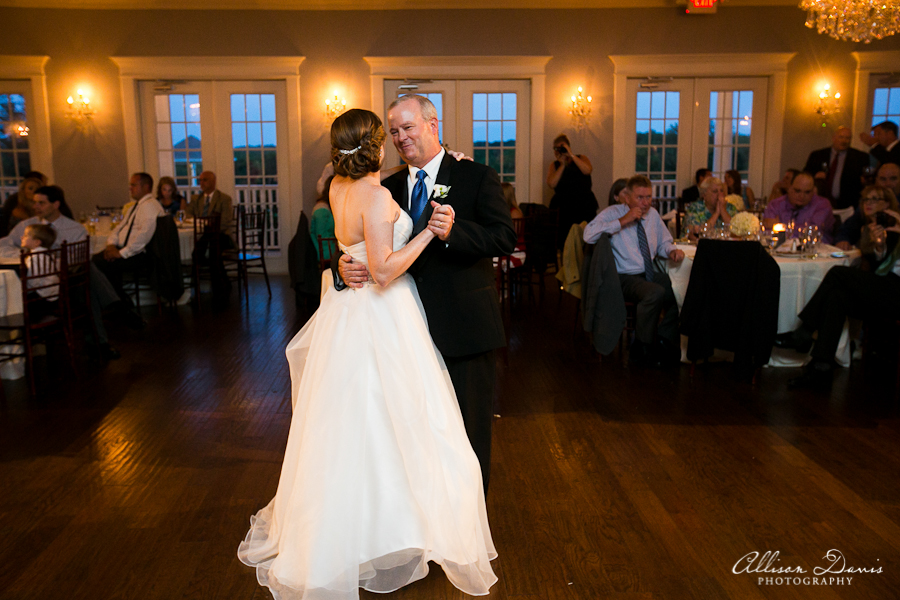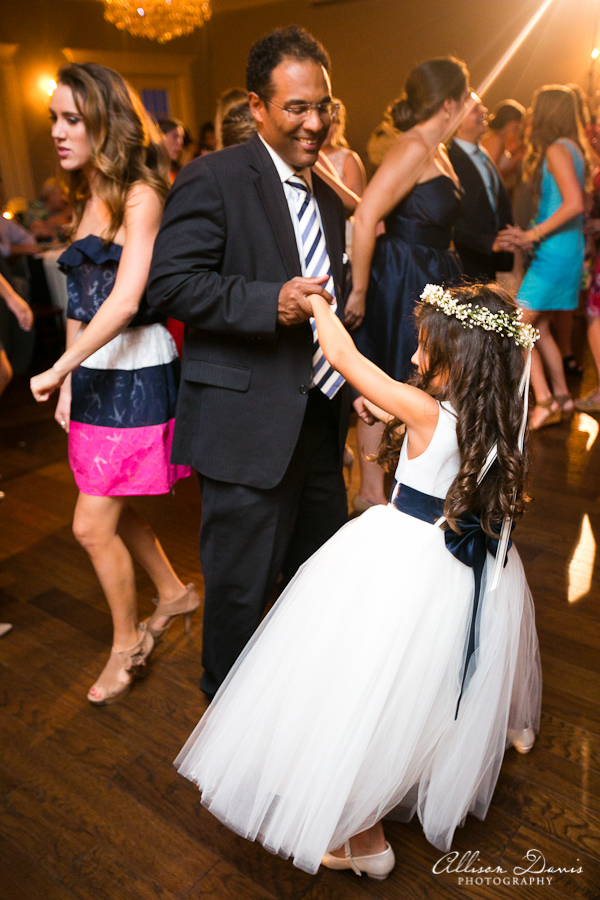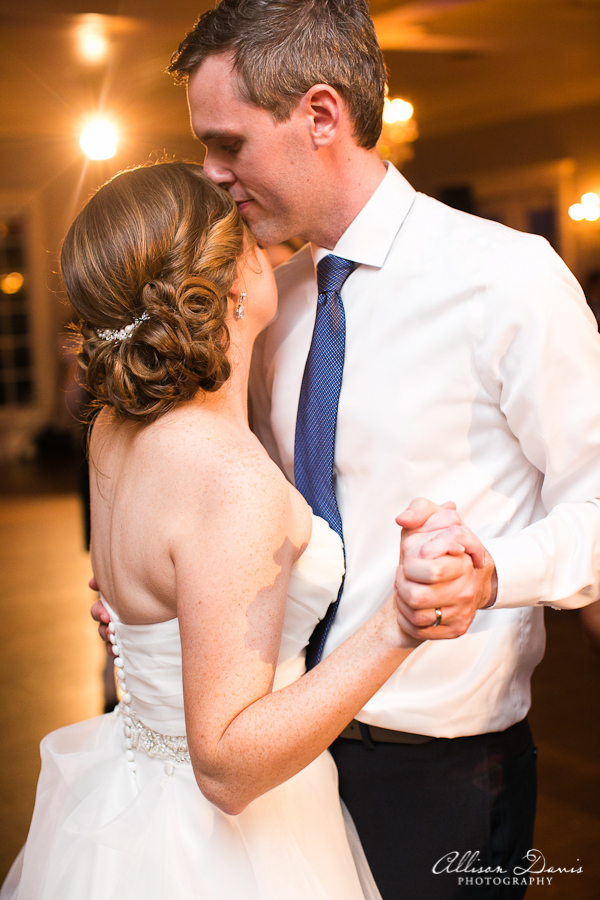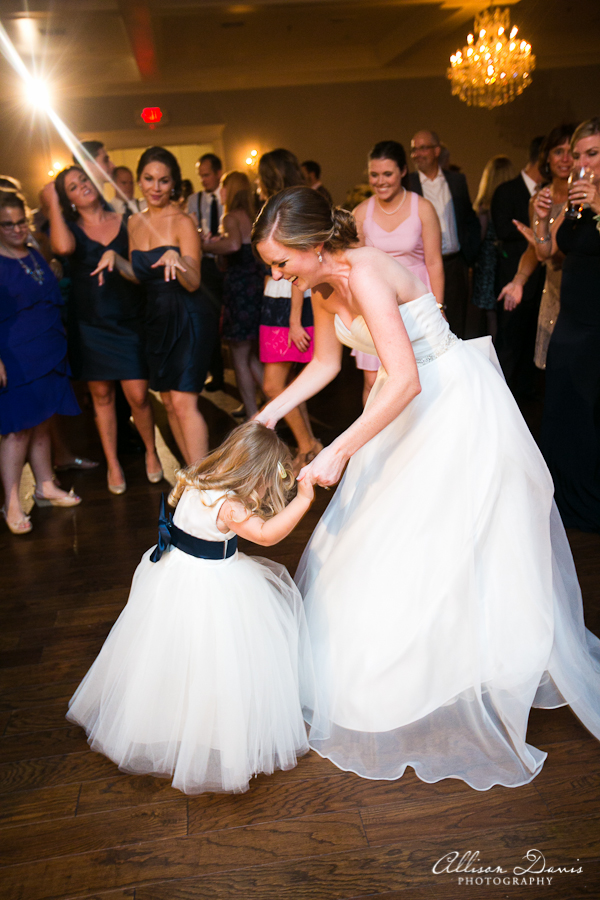 Below is a photo of my sorority's "family tree." Ang is my big sister, Sarah is her big sister, and Tessa is my little sister! We have dozens of photos like this from college; I love that we got one on my wedding day, too!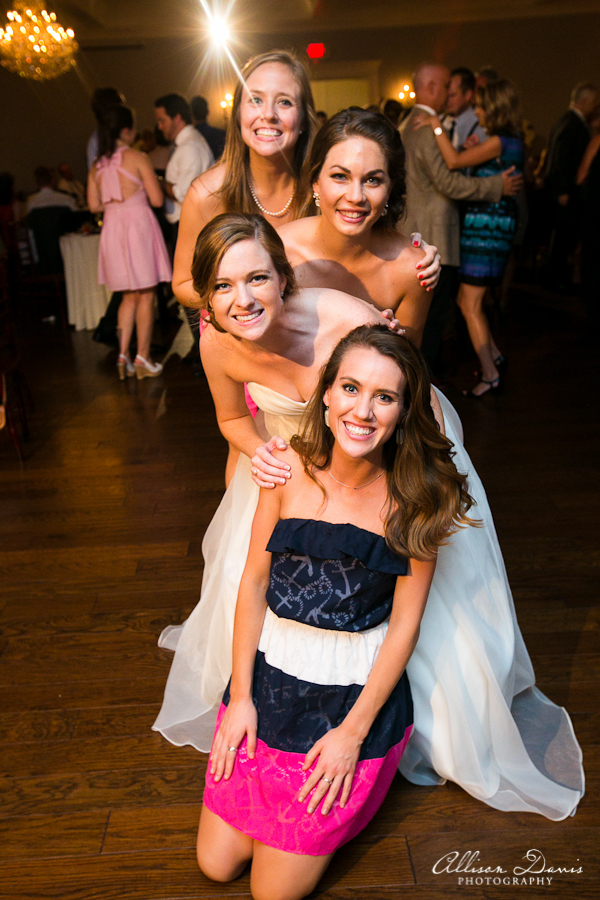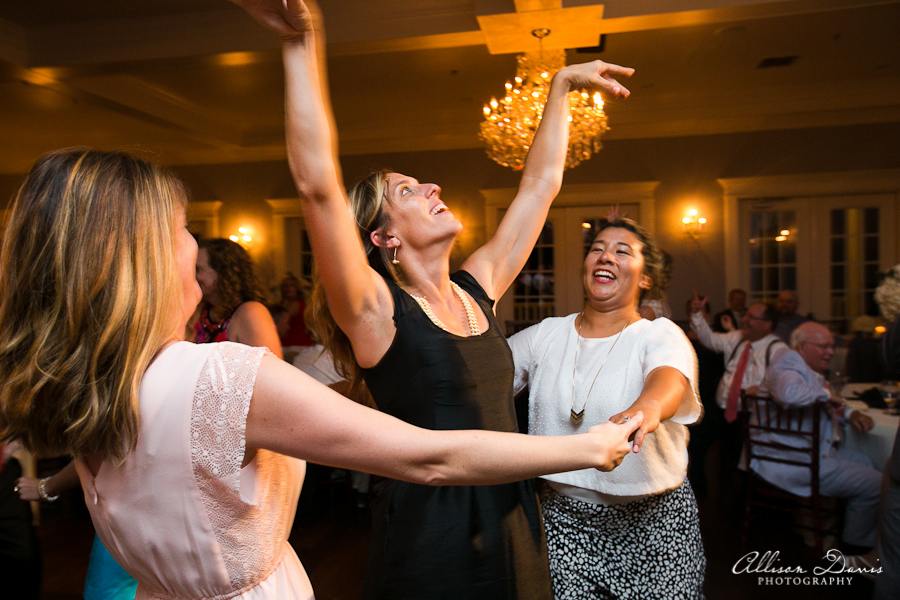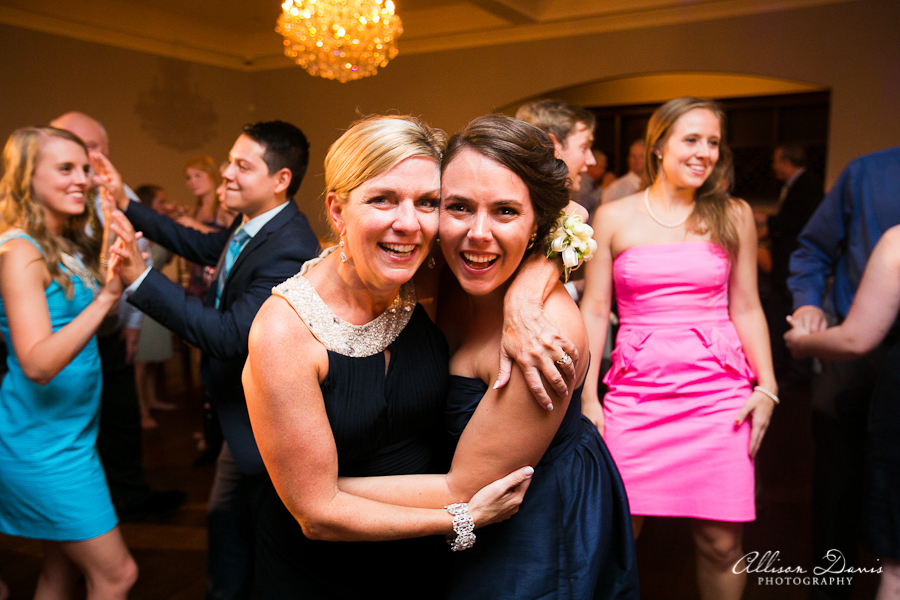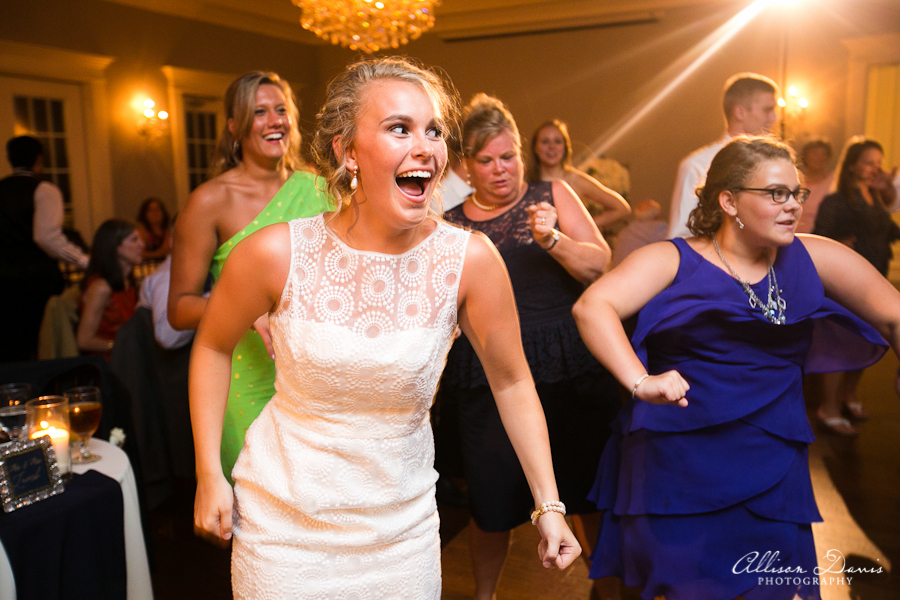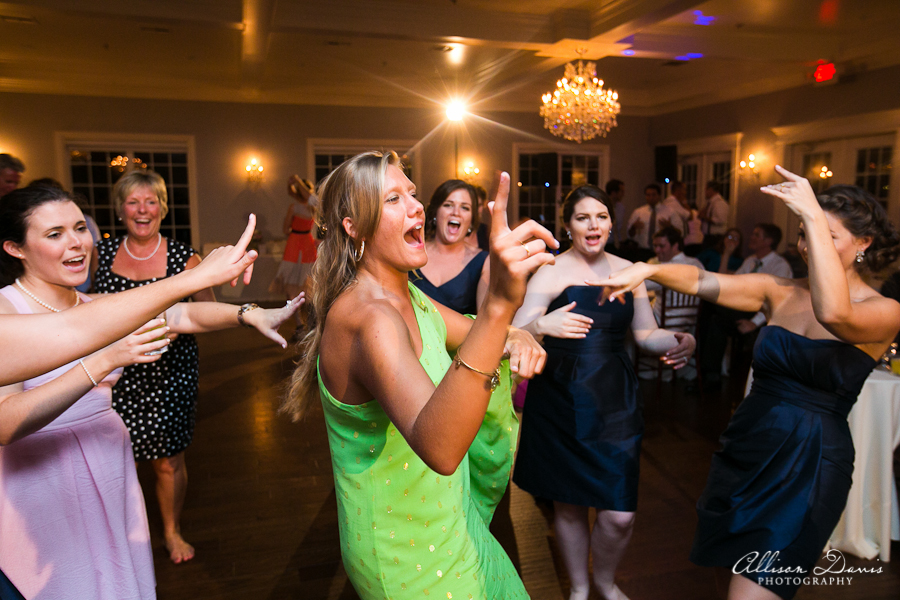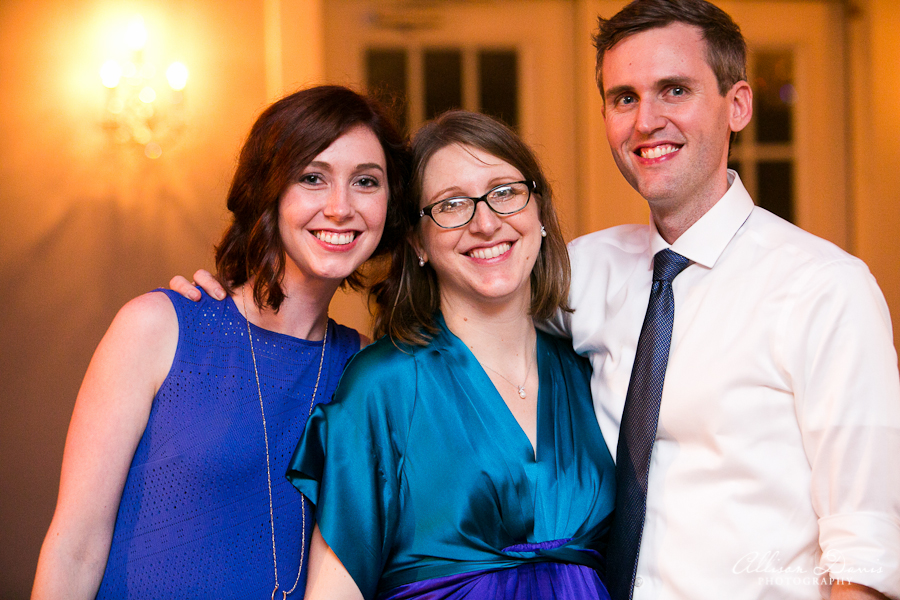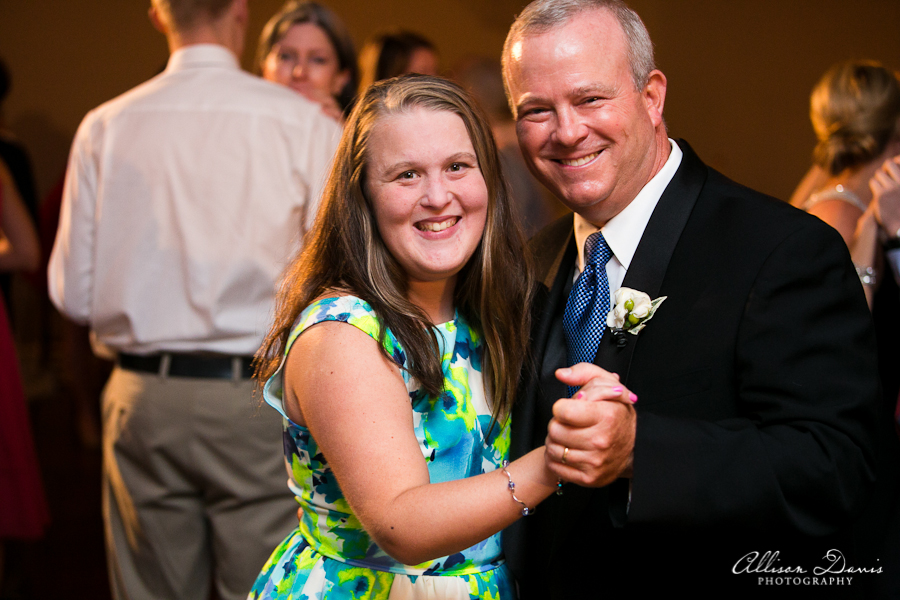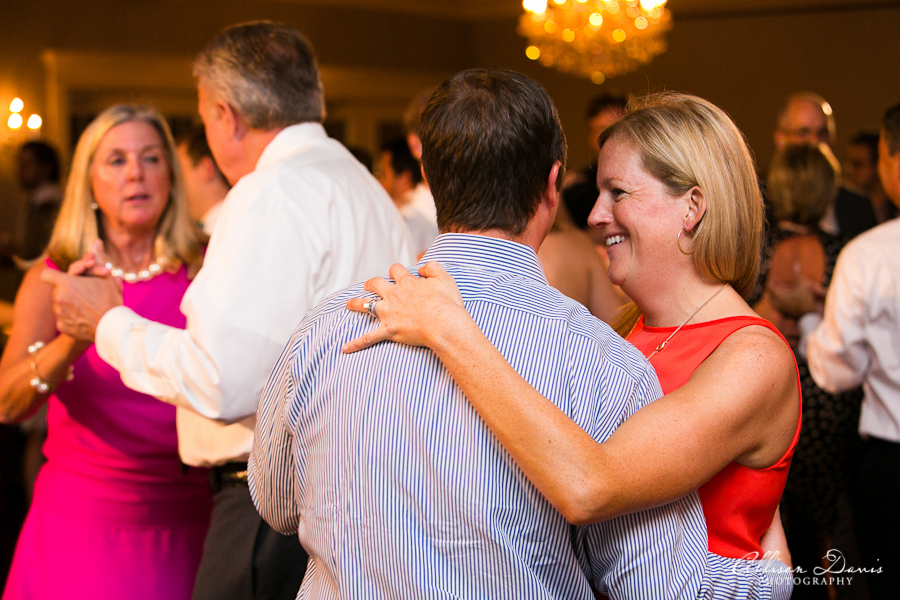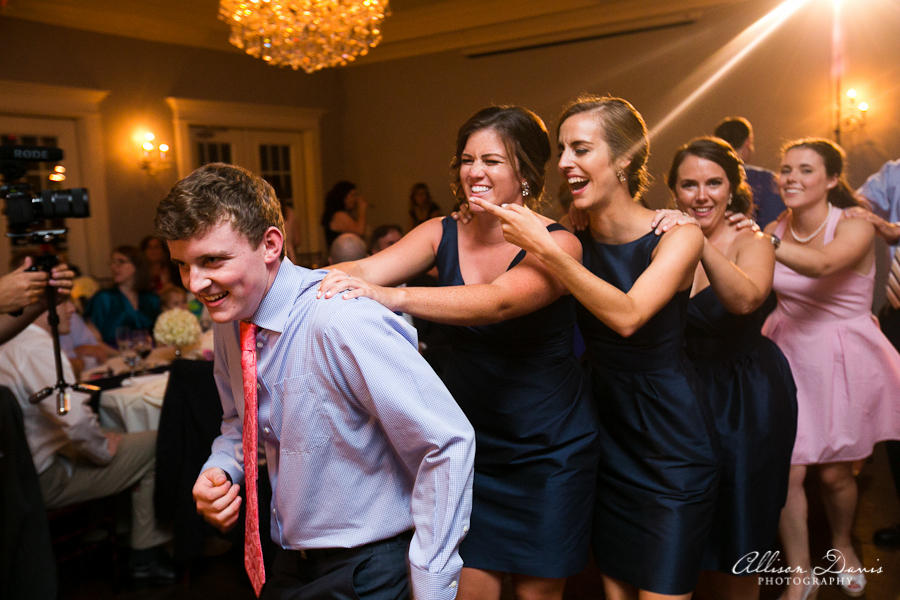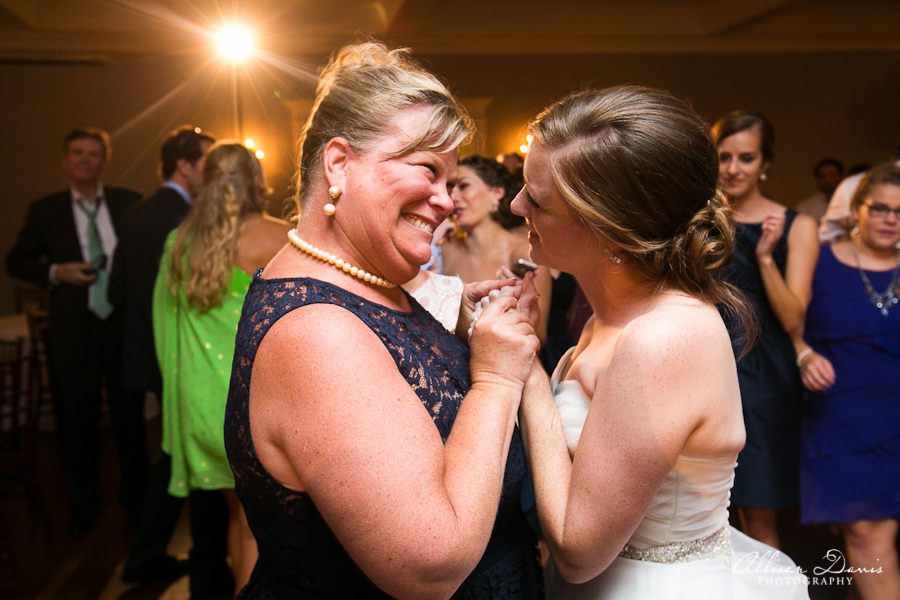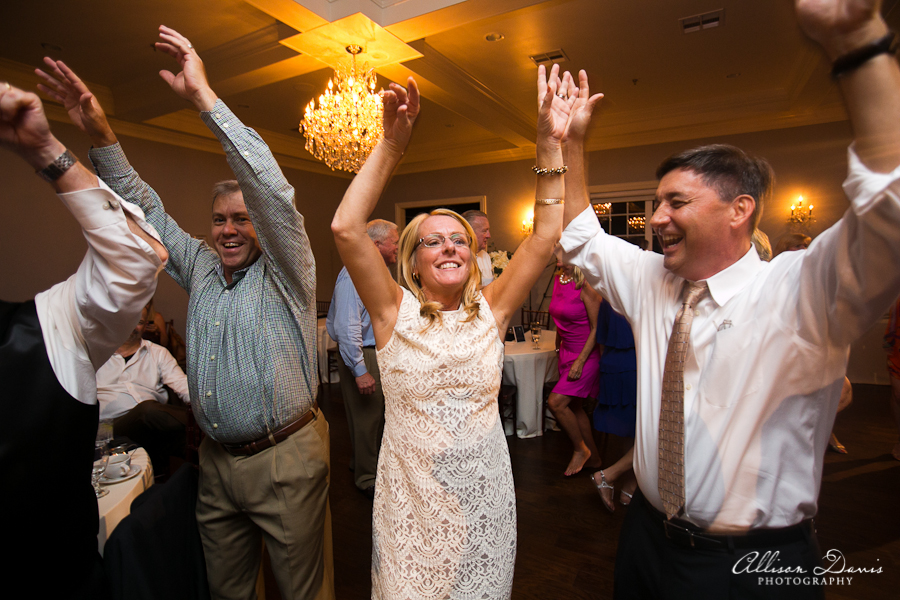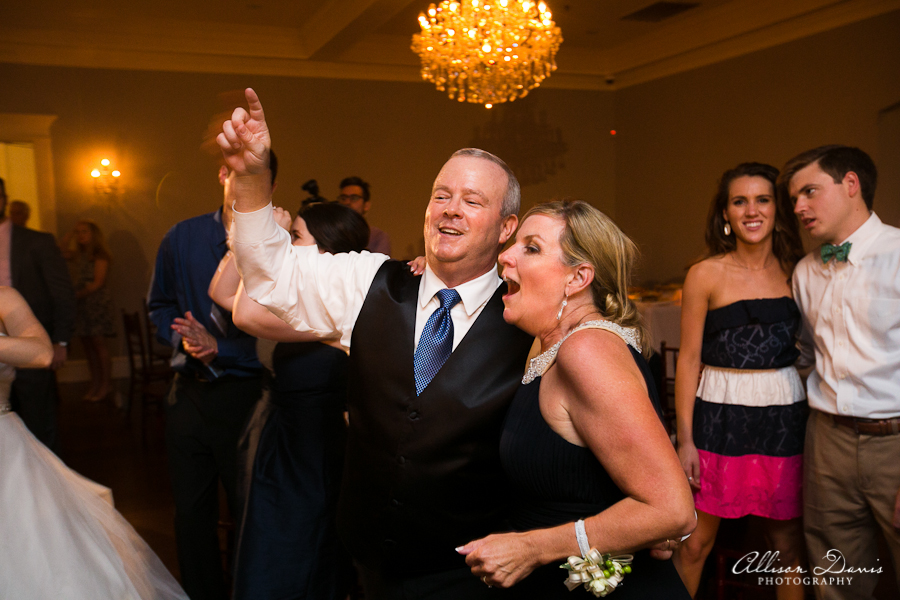 10:20pm–Guests Prepare Sparklers; Riley & I Have Our Last Dance
At 10:20pm, all guests left the reception area to prepare for our sparkler exit. Riley and I, alone, danced to Ed Sheeran's Thinking Out Loud. If you're getting married, DO A LAST DANCE. It's one of the moments of our day that I remember SO clearly. It was beautiful and special and intimate and perfect. I loved it so, so much.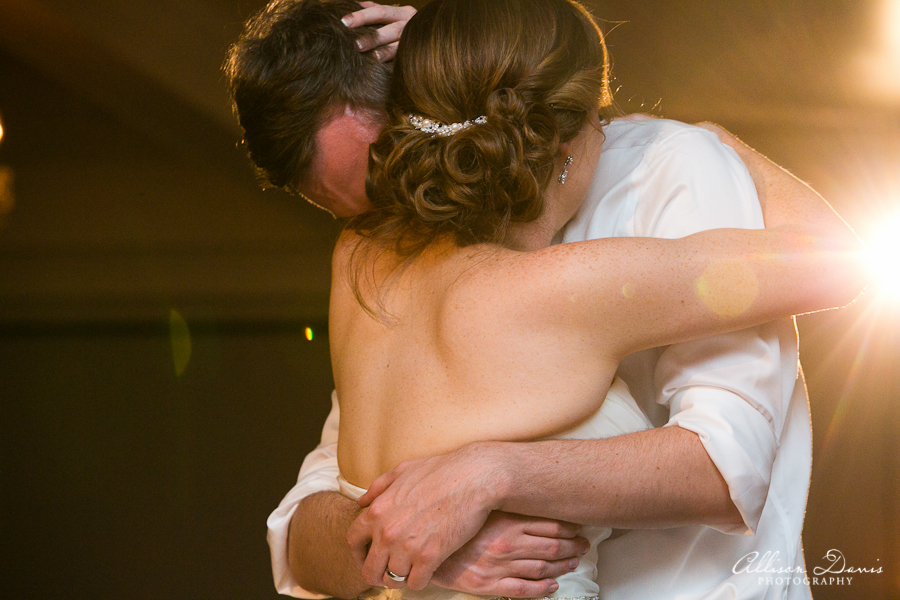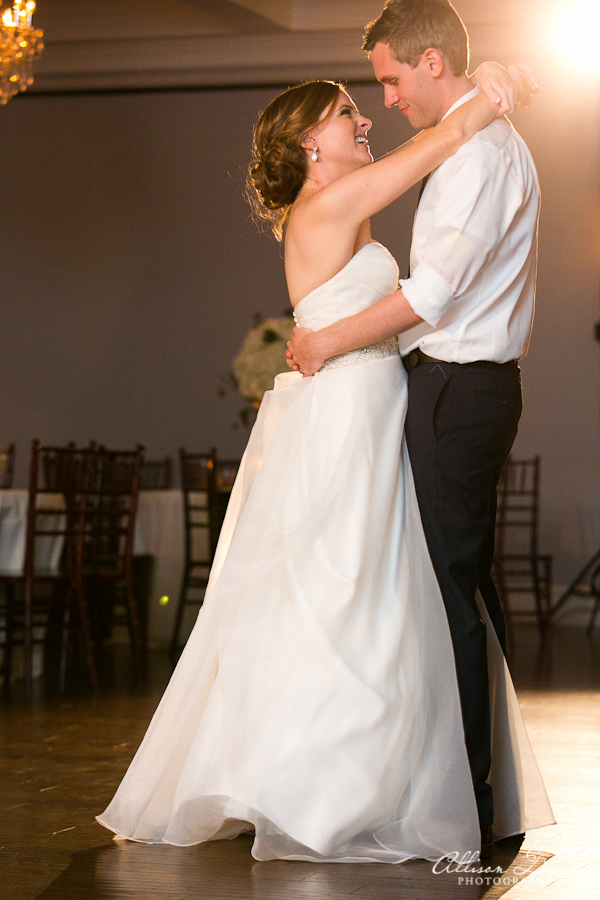 10:30pm–Sparkler Exit
At 10:30pm, we left our venue. It was so magical, we were so happy. What a perfect perfect wedding day.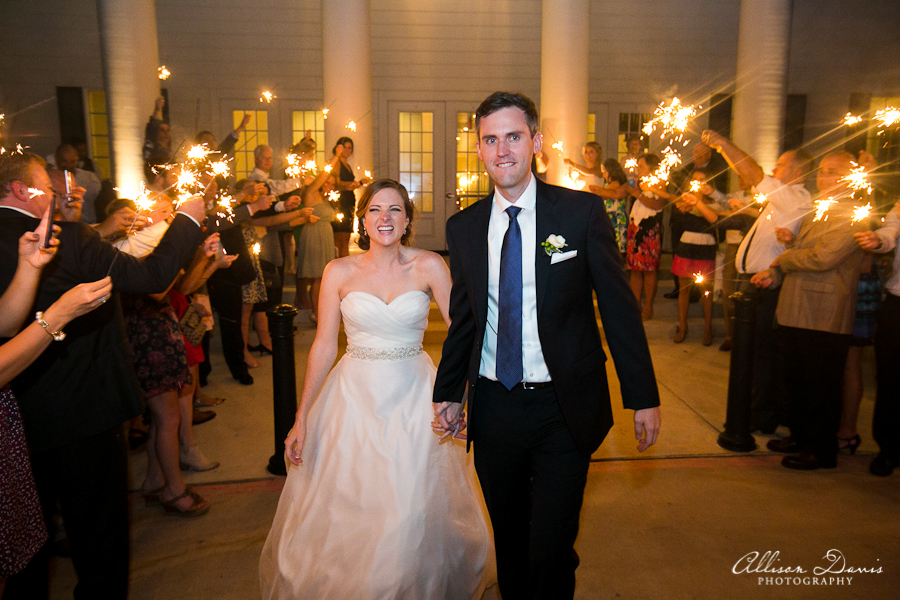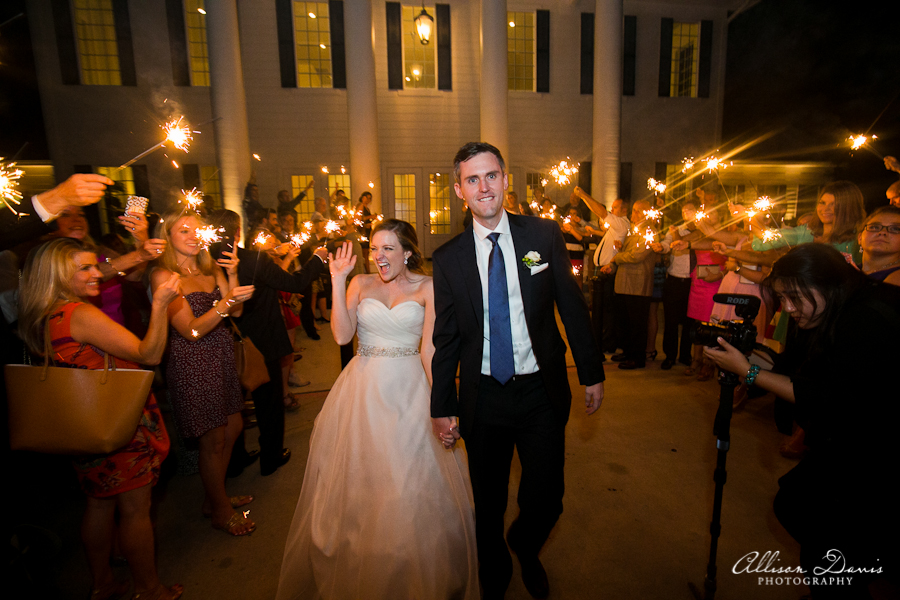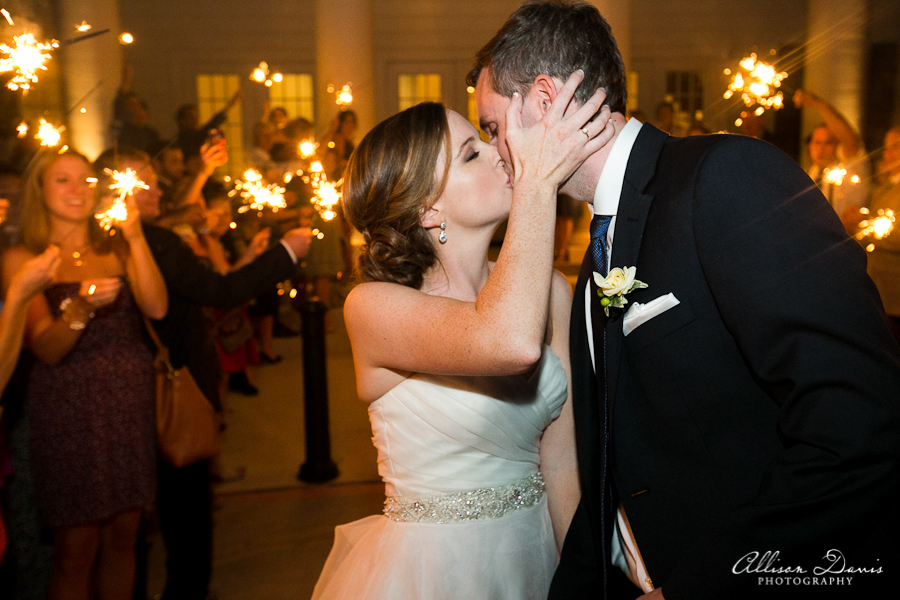 Wow, what a post! That was our entire wedding day timeline! If you made it through this entire post, congrats! 🙂