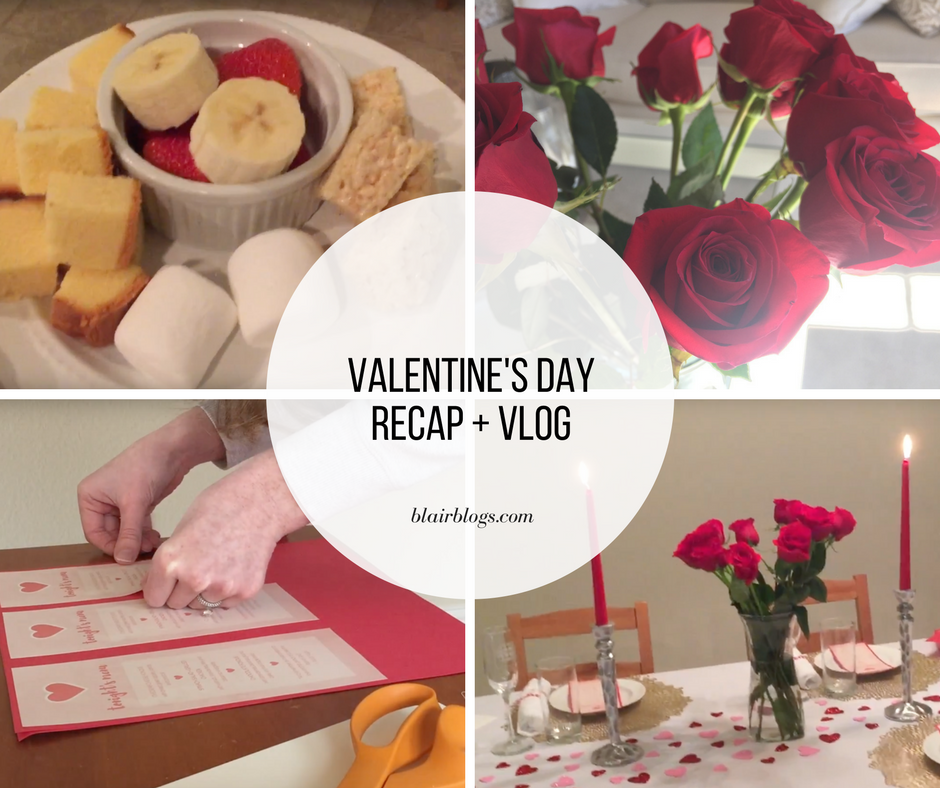 We don't make a huge deal out of Valentine's Day, but any excuse to demonstrate love and appreciation is a good one if you ask me! This year, I made a tasty three course meal and invited Riley's mom over to enjoy it with us. (More about that in the vlog!) We feasted and enjoyed each other's company at home, and it was perfect. I'm all about at-home, simple, cozy celebrations.
You can watch me fold laundry, clean our house, prep and serve dinner, and decorate below or on YouTube here. Make sure you subscribe to my channel–my subscribers have had access to this video for almost 24 hours!
// What'd you do for Valentine's Day this year?
Thank you for reading/watching! You can find me online on Facebook, Instagram, Pinterest, Twitter, and YouTube. If you'd like to be alerted whenever I publish a new post, you can follow me on Bloglovin' or subscribe via email. Take a look at my Etsy shop where I sell tees, totes, sweatshirts, and pillow covers! Are you a blogger too? Check out my Blogger Mentorship Program.