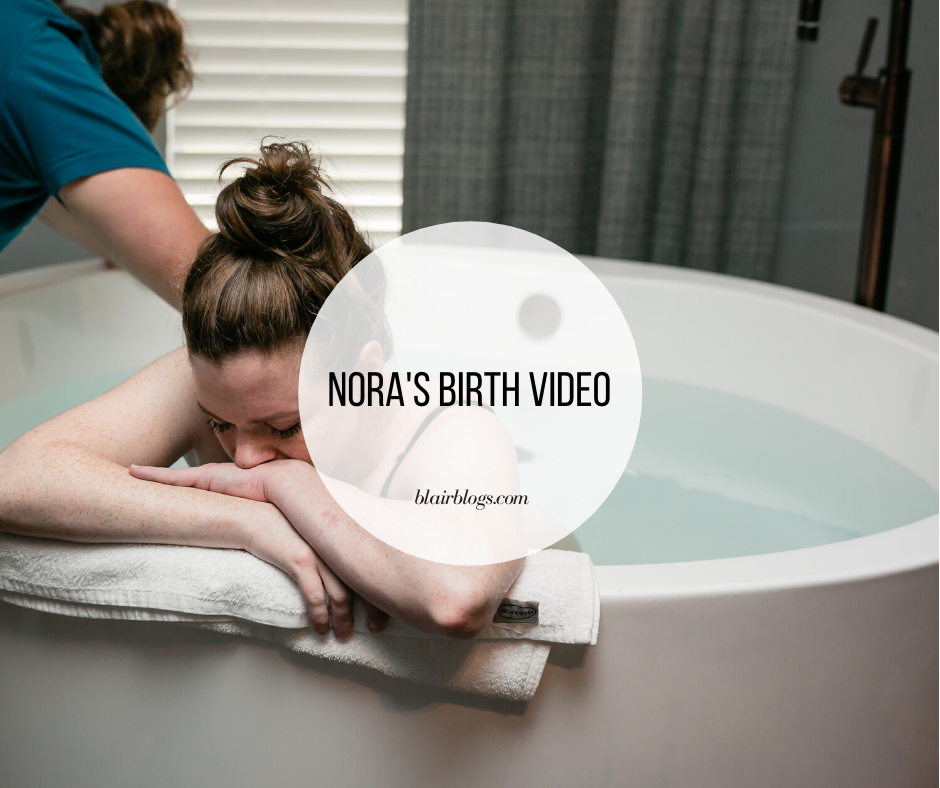 Nora's birth video is my favorite 10 minutes of video in the world, ever. (Well, other than our wedding video.) It was filmed and edited by Natasha Hance of Birth Unscripted–clearly, she is unbelievably talented.
This video is our redemption story. This is what our biggest answered prayer looks like. We're so grateful.
I hope you enjoy a glimpse into the intensity, emotion, love, and joy of Nora's birth.
Watch Nora's birth video in the player above or on YouTube here.
Thank you for reading! You can find me online on YouTube, Facebook, Instagram, Pinterest, and Twitter. If you'd like to be alerted whenever I publish a new post, you can follow me on Bloglovin' or subscribe via email. Check out my fun tees in my Etsy shop! Are you a blogger too? Check out my Blogger Mentorship Program.