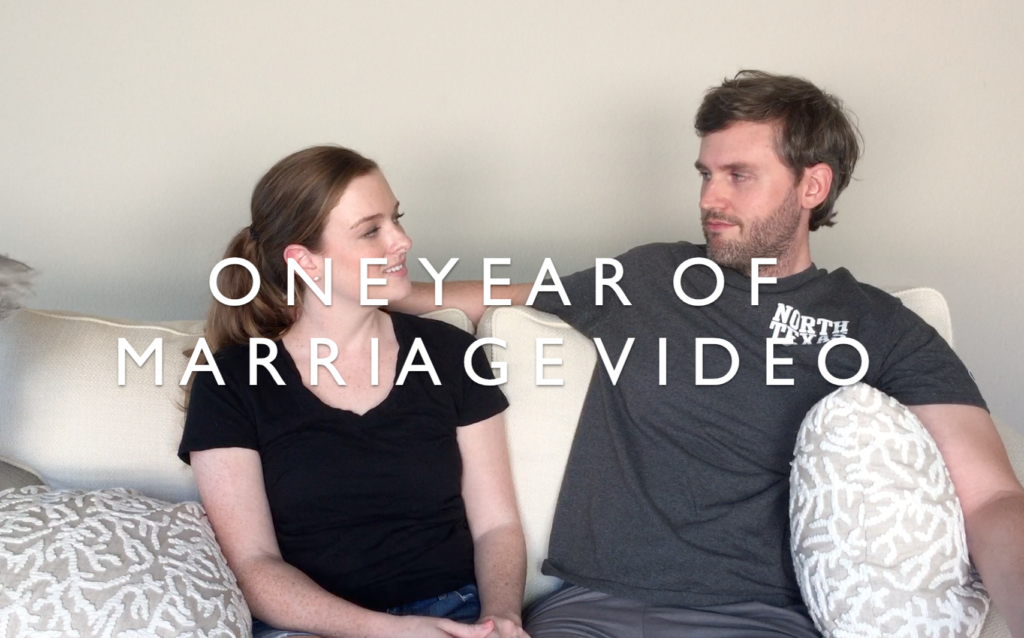 This Sunday is our first wedding anniversary! We are both feeling all kinds of nostalgic this week and have enjoyed thinking back on our love story and wedding day as we celebrate our first year as a married couple. What a year it's been!
We created a one year of marriage video as a way to bookend this year and document it. If you're interested, you can watch the video below or here on YouTube. It's 42 minutes long, so grab a cup of coffee or tea first! 😉 Please excuse my messy hair–it was 100 degrees on the day we filmed and I could not bring myself to heat style it (or brush it, apparently!)!
If you'd like, you can download the questions we used (which I compiled) here.
Look out for the last installment of my quarterly marriage reflections tomorrow! Previous installments were 3 Months Into Marriage: Finding Our Rhythm as a Couple, 6 Months Into Marriage: Creating Overlap, and 9 Months Into Marriage: Cultivating Laughter.
// How do you document your wedding anniversaries?
Thank you for reading! You can find me online on Facebook, Instagram, Pinterest, and Twitter. If you'd like to be alerted whenever I publish a new post, you can follow me on Bloglovin' or subscribe via email. Check out my fun tees in my Etsy shop and listen to my weekly podcast about simplifying life, Simplify Everything! Are you a blogger too? Check out my Blogger Mentorship Program.