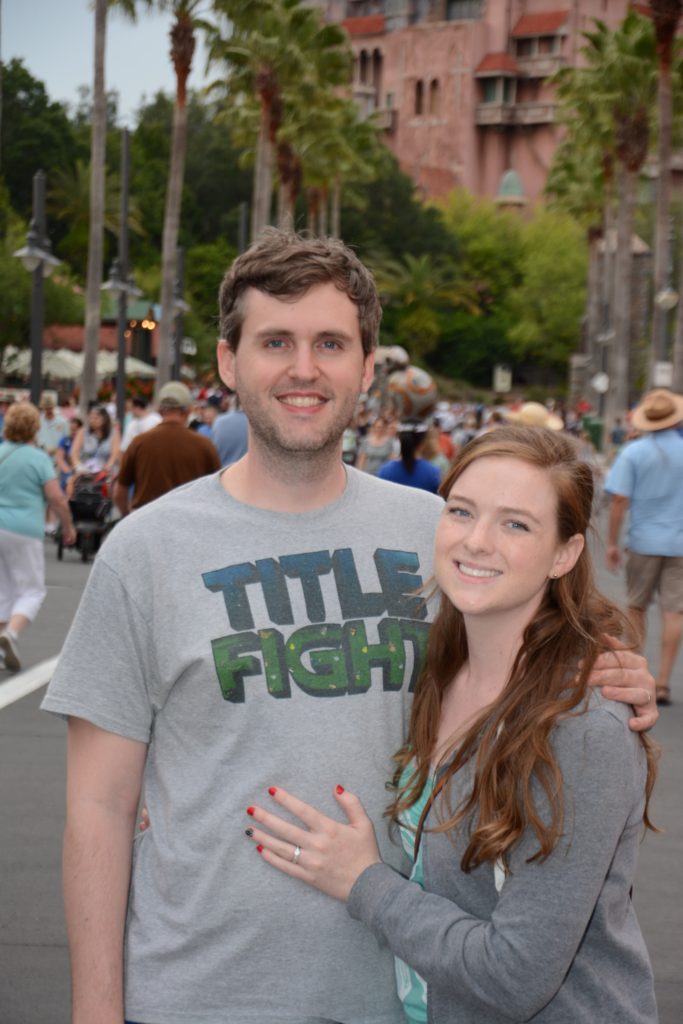 This post is the third installment in my series of quarterly first-year-of-marriage posts. You can read 3 Months Into Marriage: Finding our Rhythm as a Couple and 6 Months Into Marriage: Creating Overlap or check out all of my wedding and marriage posts here.
This post was meant to go live a couple of weeks ago at the end of April (when we actually hit nine months of marriage), but I took a week off of blogging to go on vacation, so I'm a little late–better late than never, right?
I've been looking forward to writing this update in particular because I have so enjoyed the past three months of marriage. When people say, "the first year of marriage is the hardest," I don't know that they necessarily mean that it's bad or unenjoyable, just that it requires a lot of commitment, communication, and sacrifice to build a healthy relational foundation. (That's what I've discovered it to mean, anyway, regardless of its intended meaning.)
We spent so much time in the first six months of our marriage finding our stride together; this, for us, meant a lot of intentional, deep, usually long and involved conversations about our expectations and faults and past struggles and future goals. There was incredible joy and love woven abundantly throughout the first half-year of being husband and wife, but there were also many serious, often tough, conversations as we navigated our new marriage, regulated expectations, and learned how to love one another well on a day-in-and-day-out basis.
A month or so before our nine month mark, I began to notice a beautiful shift. There's been so much more laughter in our home lately and the veil of seriousness has lifted to reveal silliness and joy that wasn't so present before. I think that this shift can at least partially be attributed to purchasing our home; anyone who has been through the home-buying process knows how stressful and difficult it can be, and our house hunt lasted well over a year. Being securely in our new home, happily, has allowed that burden to be lifted. But more than that, I see how we've grown as individuals and as a couple throughout our marriage.
We now know each other better–we know what we can do to make one another's days easier, more enjoyable, and happier. (This is something I discussed in my recent post, Practical Ways to be a Thoughtful Wife.) We're more in tune than we've been in the past when one of us is having an off-day or needs extra love and attention. Both of us have gotten better about being vocal with our wants/needs, which is a great accomplishment for the two of us since we both battle pride, and a really healthy piece of our marriage. We've learned that unspoken expectations often go unmet, and unmet expectations are usually the source of discontentment or unhappiness, so voicing them is important, even when it's difficult.
All that to say, I feel like we're more in the "honeymoon stage" now than we've been during any other time of our marriage. There is so much laughter in our home! It's hard to pinpoint exactly why, but we both seem more relaxed and at ease in our new roles as husband and wife. I feel secure and content, which has welcomed a deeper sense of joy than before, and Riley feels the same way.
Of course, if I painted our marriage to be a perfect picture of sacrificial love and crystal-clear communication and roaring joyous laughter every moment of the day, I'd be a huge liar. (Anyone who makes out their marriage to be perfect is either delusional or deceptive if you ask me!) We are two different people, with lots of opinions, many of which conflict, and we share everything–a last name, a home, a bank account, etc. We obviously disagree about things, we obviously get angry/annoyed/upset/irritated with one another. These things still happen, and always will (hello! we're human!), but our deeper understanding and more frequent fun/laughter has significantly reduced any negativity or conflict.
At our wedding, when my dad gave his speech (some of which you can view here), one of his biggest pieces of advice to us was to "laugh a lot, it's really important." He and my mom are complete opposites–my dad's an introverted, fact-based, logical engineer and my mom is an outgoing, buzzing-with-energy, spontaneous, super extroverted saleswoman–and they have a fantastic marriage of almost 30 years. I've asked them individually and together probably five or six different times throughout my life why they think their marriage works so well, and they both always, always tell me it's because they have fun together and laugh a lot. I totally understand what they mean, even with my marriage in its infancy.
In fact, the other night, when Riley was getting a glass of water for himself, I asked him if he'd get me a popsicle. I was lazily laying on the couch, which he thought was funny, so he overdramatized the entire situation, put a dish cloth over his arm, and delivered my popsicle, saying something like "Your treat is here, m'lady." We already have an inside joke about people saying "m'lady," and I was expecting him to throw the (still wrapped) popsicle across the room for me to catch, so his intentional ridiculousness made me belly laugh. (I'm laughing now just thinking about it!) It was so funny that I asked him to freeze so that I could snap a picture (below) to remember it!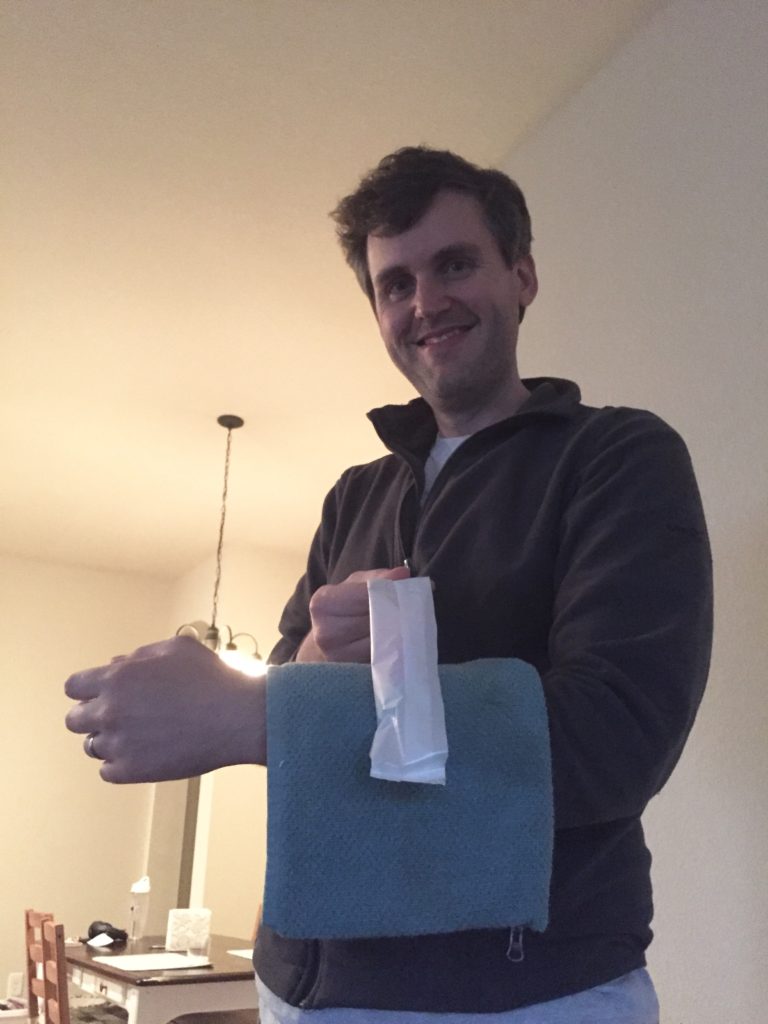 I'm sure that this (and probably 99% of our other jokes) are totally the "you had to be there" kind of inside jokes. My point here is not to prove how funny my husband is (though I think he's hilarious), but to say that it seems to me that with the increase in silliness and fun in our marriage, there is also an increase in happiness, resulting in a more joyful home, and a more loving marriage.
We got back from a Disney trip last weekend (recaps here, here, and here), and I am so thankful for the trip in and of itself, but particularly thankful that we took it during this season of our marriage. Part of the reason why it was so enjoyable and fun was because we've both been in lighthearted, joyful, genuinely happy moods on most days, and a place like Disney only brought all that out even more. (For example, Riley's impression of people walking through the parks. So funny.)
This whole post can be summed up by saying this: Laughter is healthy, encouraging, and joy-bringing. It's beautiful. The more we laugh, the more we choose to laugh, the stronger and happier our marriage is. My love for my husband grows in big ways when we laugh together. So, right now, we're cultivating laughter.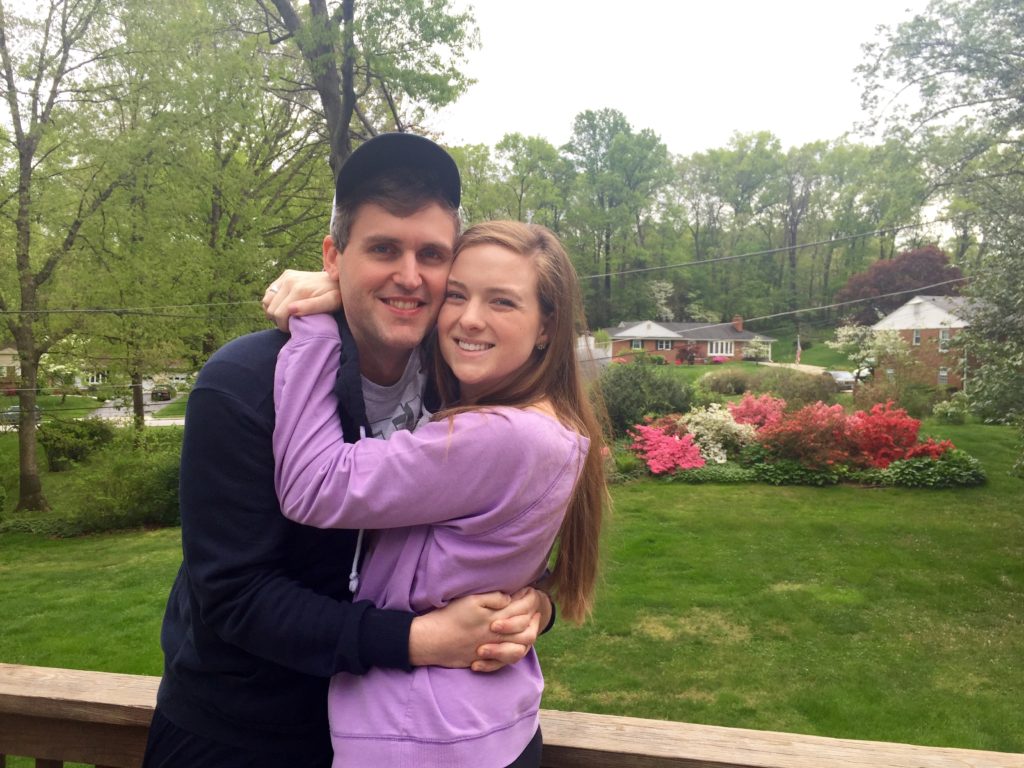 // What are you working on in your marriage or relationship right now? How important is laughter to you?