I adore children. I have been babysitting since I was 12 years old, served as a Sunday School teacher for years, and now work full-time in Early Childhood. Although many of my friends and family have chosen the route of not having any children in their bridal parties, that was absolutely never an option for me.
In fact, I wanted to have as many kids in my bridal party as I could without people mistaking my wedding for a day care center. (Only partially kidding…) So, naturally, I asked three flower girls and a ring bearer–four kids, that's sure to add a heavy dose of adorable and precious to my big day.
Who We Asked
We asked are Camryn, Kyan, and Libby to be our flower girls. And for our handsome ring bearer, we asked Simon, who is Libby's older brother–Simon and Libby are Riley's nephew and niece.
Camryn and Kyan are the sweet daughters of some long-time family friends. Their family and their grandparents live in Austin and have essentially adopted me into their family since I moved here. I adore Camryn and Kyan, and have known for months that they had to be in our wedding. (Riley adores them too, and Kyan, the younger of the two, always asks about him when I'm around! Adorable.) Here's a photo of me and the girls…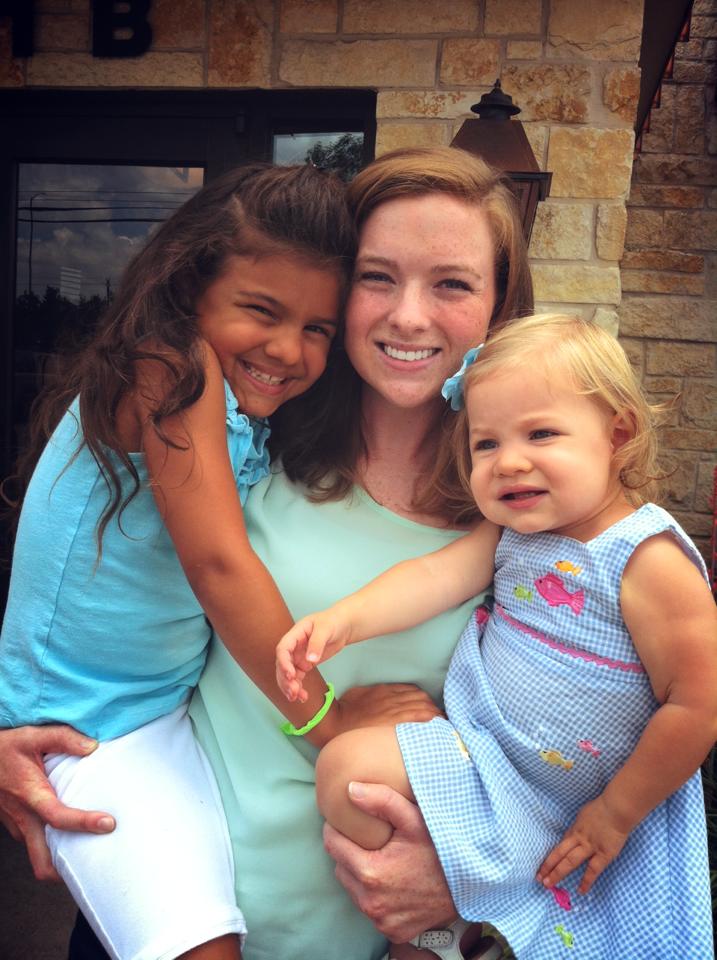 Here's Camryn and I on one of my first days in Austin almost two years ago (!!!)…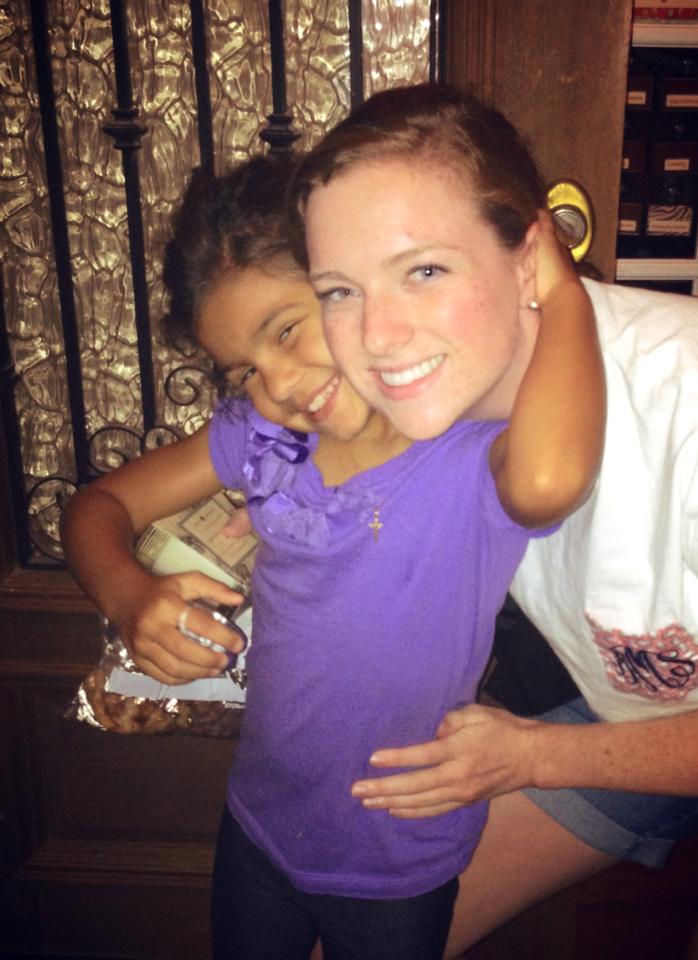 And here's little Kyan (who is growing up WAY too fast!)…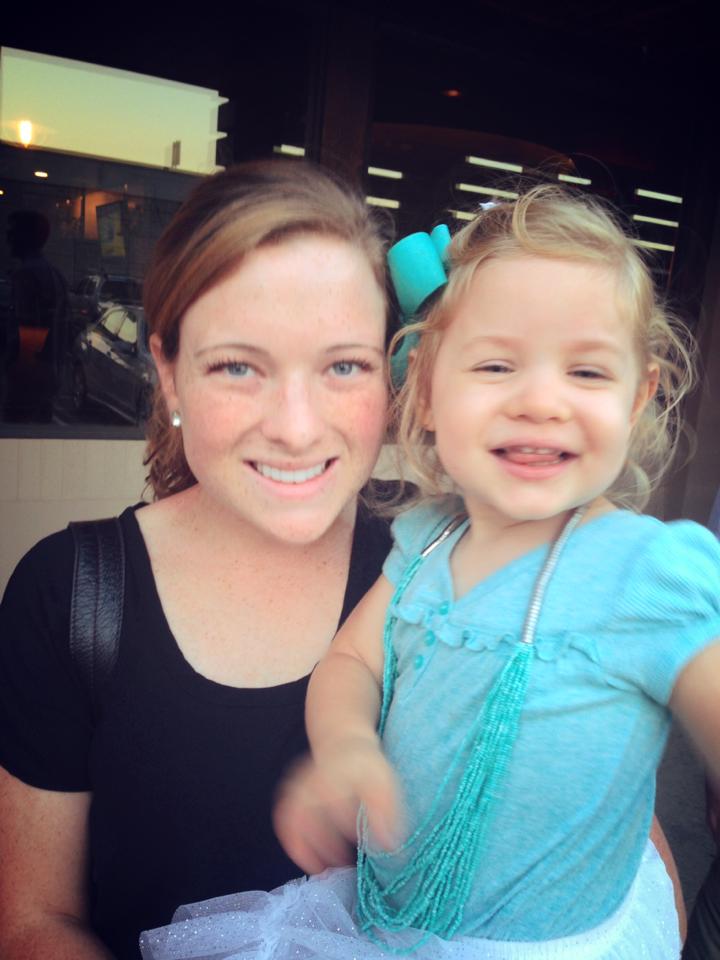 As I said, Simon and Libby are Riley's precious nephew and niece. I've only gotten to spend a little time with them here and there given our distance from one another (I live four hours south), but I love when I get to see them! Their mama, Emily, is Riley's older sister. I mean, really, look at these kids. Tell me–do they get any cuter?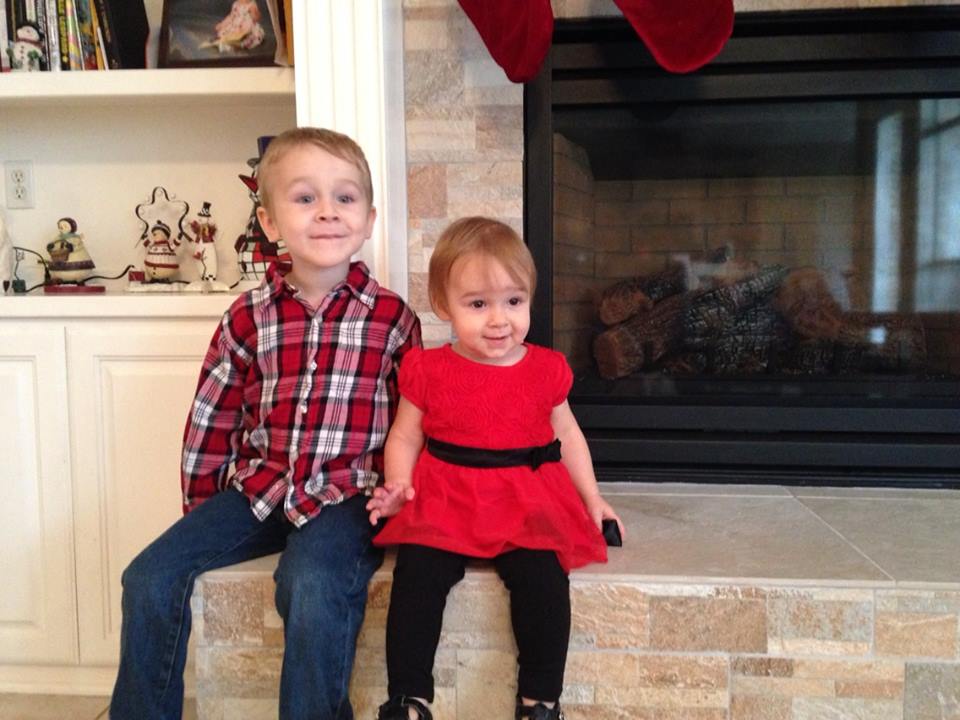 I couldn't find a photo of Riley and Simon together, probably because when they're together they're much too busy to stop and take photos! But here's a precious snapshot of Riley and Libby together last year…she's gotten so big since then!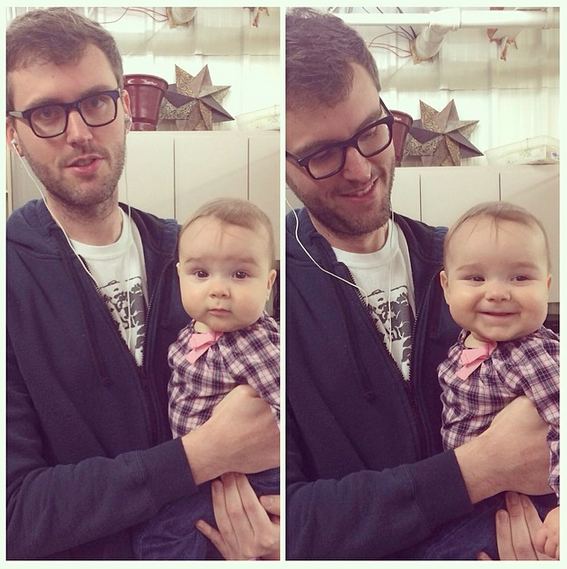 I won't need to be worried in the least about what I look like on my wedding day–everyone will have their eyes locked on these four cute kiddos! 😉
How We Asked Them
I recently bought myself a Silhouette Cameo after obsessing over it for years. Essentially, it's an electronic craft cutting machine–but it can do roughly 4,729 things. You can replace the blade with a pen and mimic hand lettering. You can cut vinyl and create custom decals. And, of course, you can cut paper into all kinds of intricate shapes to make beautiful handmade cards, signs, and more. (Seeing how obsessed I am with it, I should probably write a post about my Silhouette soon!)
All that to say, I used my Silhouette to craft handmade cards for each little one Riley and I were asking to be in our wedding.
For our flower girls, I made a blush colored card, used the pen attachment to write "Will you be our," and cut out fun flowered paper for "Flower Girl?"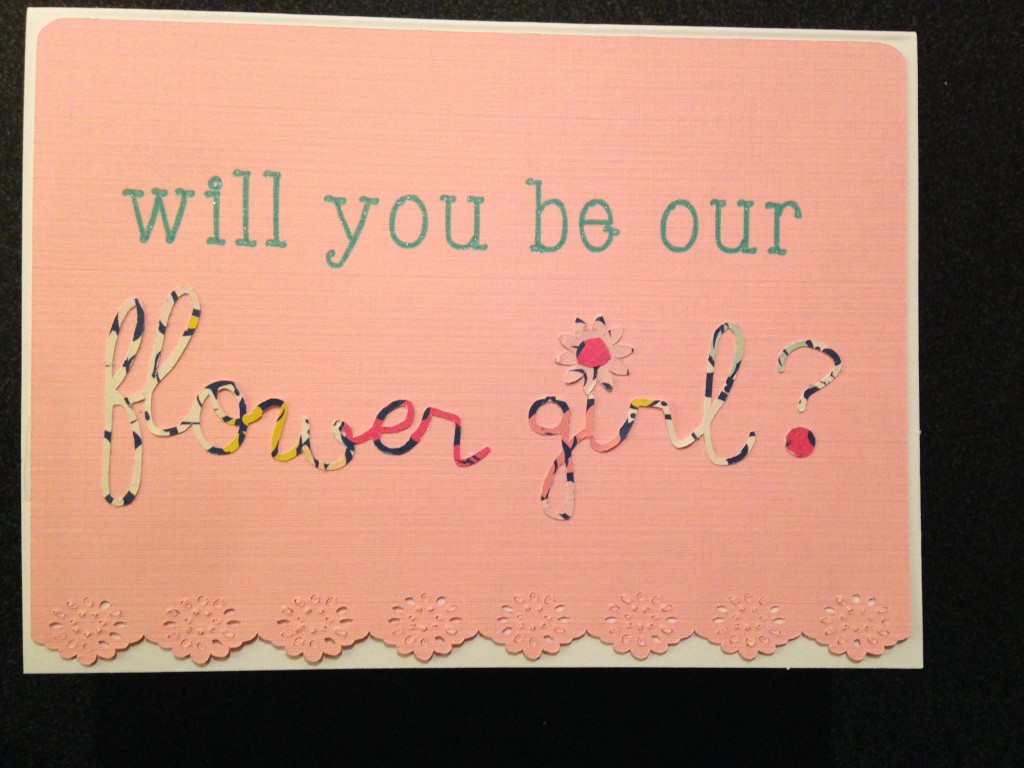 On the inside, I wrote, "Girl's Name, We Love you so much and would love for you to be a part of our wedding day. Love, Riley & Blair"
Here's a photo of Kyan's card…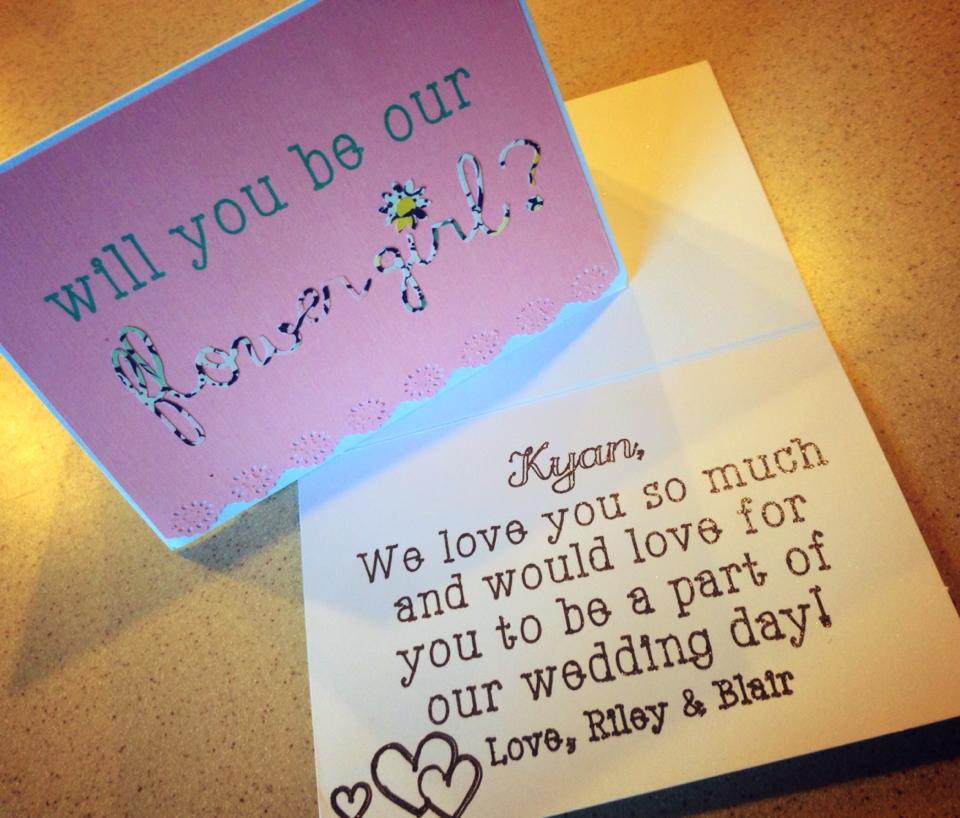 I don't have a picture of the ring bearer card individually, but here it is along with the flower girl card! I used the Silhouette pen attachment to write "Will you be our Ring Bearer?" and cut out interlocking rings, which I affixed with double-sided tape.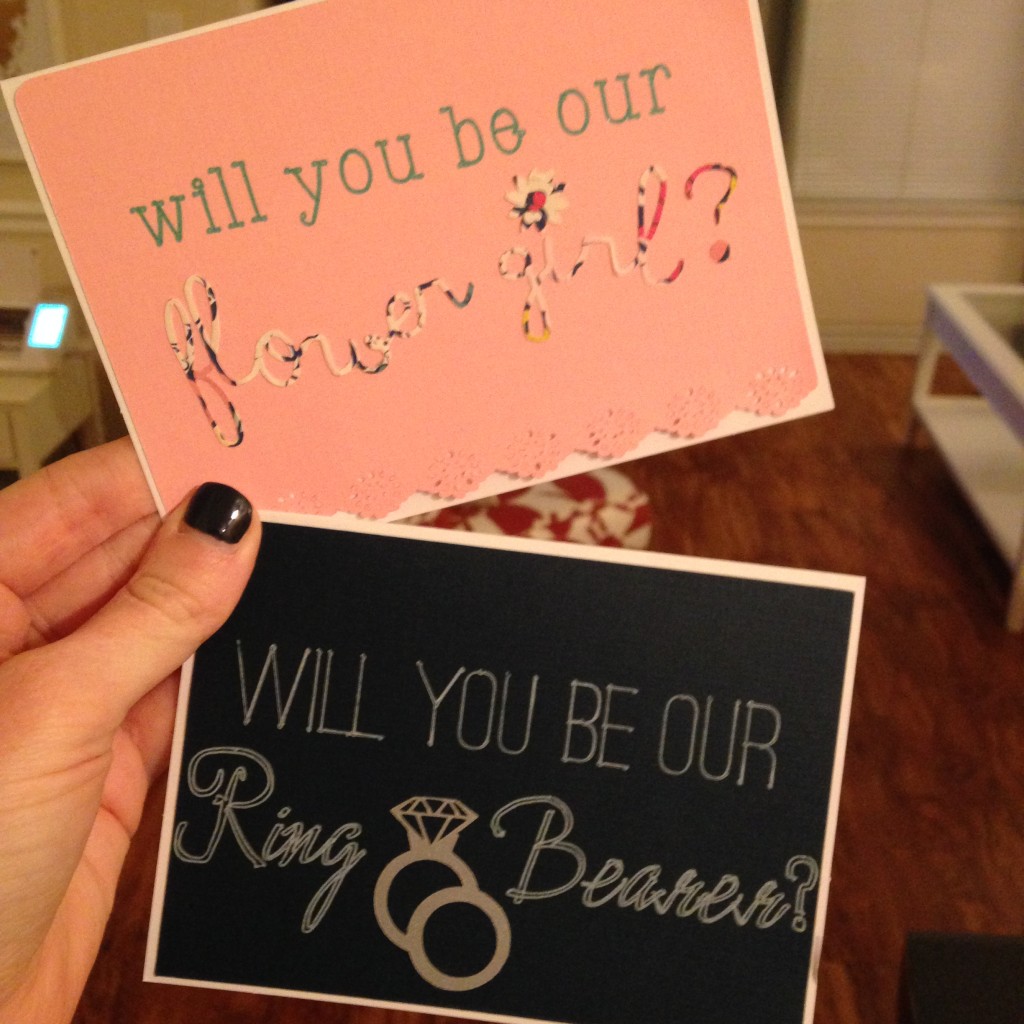 I wrote the same thing on the inside for sweet Simon! I stayed up until the wee hours crafting these special cards, but my time was well spent because all four kids accepted!
Libby had to contemplate a little, but she decided she'd help us out in the end. 😉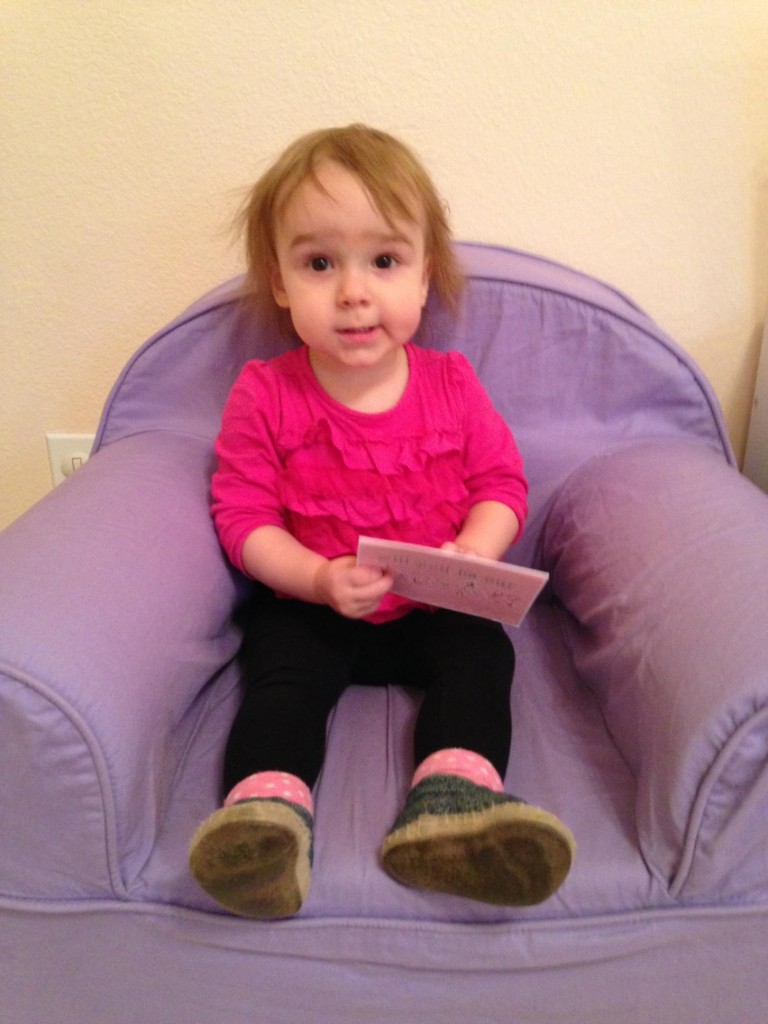 That's how I asked our flower girls and ring bearer to be a part of our wedding day! If you're already married, did you include kids in the wedding party? How did you ask them?