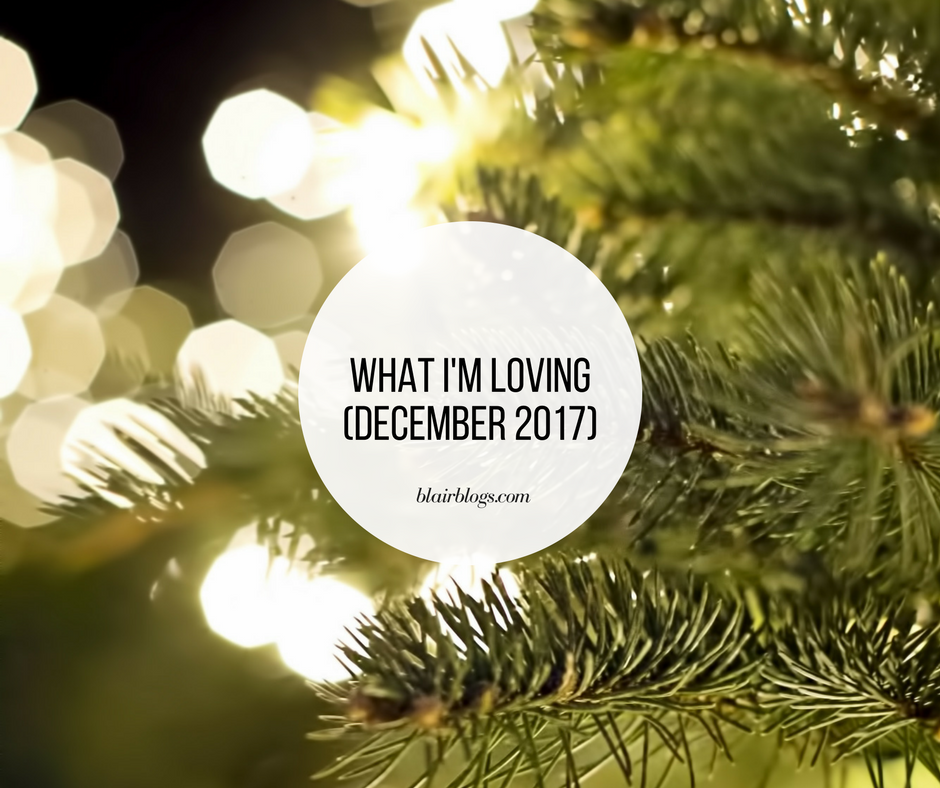 Today is the 18th installment of an ongoing post series, What I'm Loving, where I share what I've been loving lately in the following categories: Food and Drink, Makeup and Beauty, Home Décor and Products, Entertainment (TV, Music, Books, Internet), Clothing and Accessories, and Priceless. Let's get started!
Past installments:
As always, any Amazon links I share are affiliate links. This means that the price of the item won't change for you, but I receive a small commission of the sale which helps me keep my content free and my site up and running. Thanks!
Food and Drink
Joffrey's Coffee– Disney fans know where this is going! Joffrey's is the coffee served throughout Walt Disney World, with different blends served in different restaurants, resorts, and parks. Though Riley and I genuinely like the coffee, I think our love for it stems from the nostalgia and wonderful memories that flood us when we taste it. Anyway, I gifted Riley a couple of bags for Christmas and we have absolutely loved drinking it each morning. As if we weren't excited enough for our upcoming Disney trip! Squee!
Peanut Butter Blossom Cookies– I baked these cookies three times in December! Once because I was craving them, a second time on my birthday (in lieu of cake), and a third time as Christmas gifts for friends. They are just so, so, so delicious–and easy! I've linked to the recipe I use and love.
Eco To Go Drink Tumbler– This is totally silly, but I am very particular about drinking cups. I carry water with me all day, everyday, everywhere I go. The grocery store, the post office, church, the chiropractor–there's always a cup of water with me! I love this one for toting water in the winter because it keeps it cold, but not too cold. Told you I was particular!)
Makeup and Beauty
Crest Whitestrips– Every 12-18 months I use a box of Crest Whitestrips to keep my teeth bright and white! (I've been using them for 10 years!) After so much coffee and tea this fall, it was high time for some whitening. I love these because they're quick and easy and best of all…they work!
It's a 10 Miracle Shampoo + It's a 10 Miracle Conditioner– Y'all know I'm all about natural, nontoxic products, but I always joke, "When it comes to hair, give me all the chemicals." My hair is very finicky and annoying and just doesn't react well to natural shampoo and conditioner. (I've tried many!) I only wash it twice a week, so I can sleep at night using toxic junk on it. 😉 Anyway, this shampoo and conditioner is some of the best I've ever tried. I've gotten expensive keratin treatments in the past, and this shampoo and conditioner are like keratin treatments in a bottle! My hair is so smooth, silky, and manageable using these two. I'm loving it!
NYX Butter Lipstick in "Hunk"– This is such a gorgeous shade! I've been looking for a lipstick with a hint of purple and this one is perfect! It's not super long-wearing, but perfect for filming a sit-down YouTube video, a date night, or church on Sunday. I love it!
Weleda Renewing Day Cream– I'm totally obsessed with this day cream. As I explained in this post, my skin gets very dry in the winter, so I've needed extra moisture. This cream is perfect. It's lightweight but moisturizing, smells light and fresh, and is rated low on the ThinkDirty app. (It also wears beautifully under makeup!) I highly recommend it.
Home Décor and Products
Entertainment (TV, Music, Books, Internet)
The Power of Vulnerability by Brené Brown– I downloaded this on Audible, but it's actually not an audiobook. It's a collection of lectures and teachings by Brené Brown. My world was so rocked listening to this, you guys. The moment I finished listening to it, I thought how I need to listen again. It is absolutely fantastic. Highly, highly, highly recommend. (I also loved and appreciated the casual candor throughout.)
thataylaa on YouTube– Oh my gosh, Taylor is awesome and hilarious. She is a beauty YouTuber who is straight-up honest and real at all times. I just love watching her. I also appreciate that she has super pale skin like me, because I can trust her shade/color suggestions. I've loved binge-watching her videos over the past few weeks.
Clothing and Accessories
Black Velvet Dress from GAP– I bought this for Christmas Eve and absolutely loved wearing it. So comfy and warm (hooray!), and so easy to pair with black heels and a clutch. We rarely have a reason to dress up and enjoyed doing so over the holidays…and this dress made it even more fun!
Priceless
My and Riley's Birthdays- I used to whine about both of our birthdays (in addition to Christmas) being in December because it can be a little overwhelming and definitely pricey. However, we've chilled out with gifts and spending money and I've absolutely grown to love it over time. December is truly my favorite month of the year…it's cozy, we have two birthdays to celebrate, Christmas decorations everywhere…ahh, I miss it already. Eleven more months to wait!
Christmas in Baltimore- We alternate Thanksgiving and Christmas between Texas and Maryland, and this year was a Maryland Christmas year. It was wonderful to be with my side of the family for Christmas. I loved spending time with my family and friends and getting to partake in all of our traditions. It was lovely!
Anticipating our January Disney Trip- I CAN'T STINKIN' WAIT! We head to Disney in a few weeks at the end of January and we're both absolutely giddy with excitement! The best thing about a Disney vacation package? We made our last payment in October so the trip is 100% paid off before we even depart. Such a great feeling! Ahhh!
// That's what I've been loving lately! What about you?
Thank you for reading! You can find me online on Facebook, Instagram, Pinterest, Twitter, and YouTube. If you'd like to be alerted whenever I publish a new post, you can follow me on Bloglovin' or subscribe via email. Take a look at my Etsy shop where I sell tees, totes, sweatshirts, and pillow covers! Are you a blogger too? Check out my Blogger Mentorship Program.
Past installments: