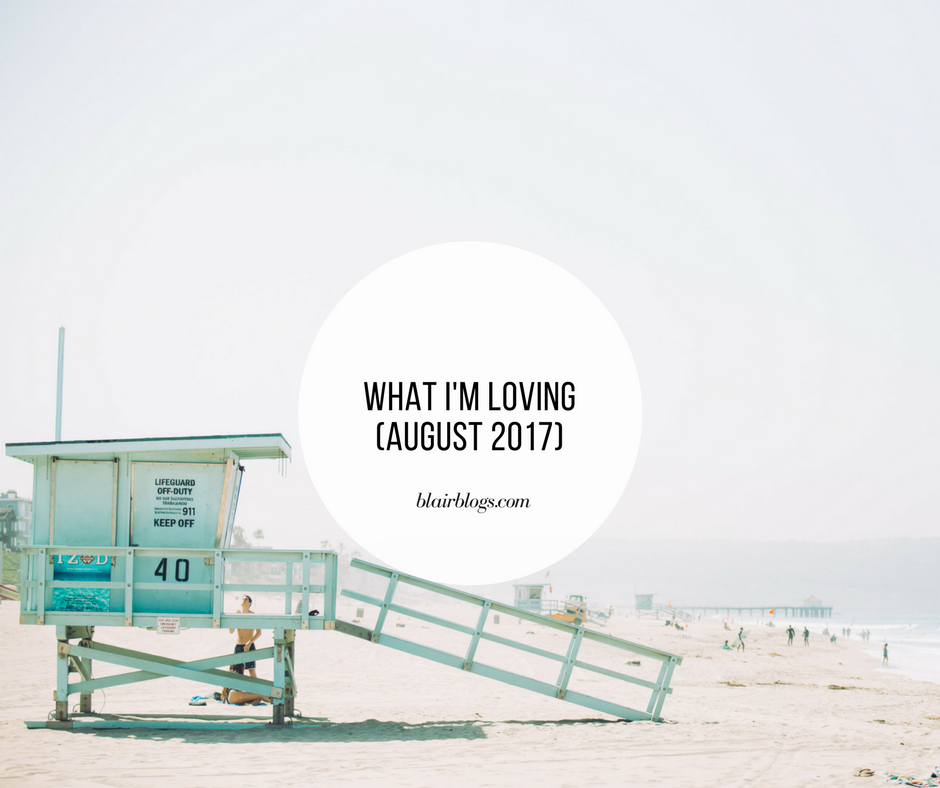 Today is the 15th installment of an ongoing post series, What I'm Loving, where I share what I've been loving lately in the following categories: Food and Drink, Makeup and Beauty, Home Décor and Products, Entertainment (TV, Music, Books, Internet), Clothing and Accessories, and Priceless. Let's get started!
Past installments:
As always, any Amazon links I share are affiliate links. This means that the price of the item won't change for you, but I receive a small commission of the sale which helps me keep my content free and my site up and running. Thanks!
Food and Drink
French Toast- I have prepared and consumed so much French toast this month! Riley can't stop making fun of me. Every time I'm in the kitchen, he asks if I'm making French toast again. (Giant eye roll.) Here's my not-really-a-recipe recipe: Mix two eggs, a splash of vanilla or almond extract (almond is amazing), a sprinkle of cinnamon, and a splash of milk. Dip two or three slices of bread in the mixture (both sides), and fry in a little butter (like a tablespoon?) in a skillet. Top with whatever–I love raspberries and a drizzle of syrup. So, so yummy!
Iced Coffee- It just tastes so delicious in the summer! I love drinking it with breakfast or after lunch for a little pick-me-up.
Makeup and Beauty
Covergirl Professional Waterproof Mascara– I've definitely mentioned this mascara before, but it's worth a second mention. This formula is one of the best I've ever used–it adds length, volume, and definition, it's inexpensive, totally waterproof, and doesn't flake. I highly, highly recommend giving this a shot if you're in the market for mascara!
"Mermaid Hair" Homemade Hair Spray- This is 30 drops each of Lavender, Rosemary, and Cedarwood essential oil in a glass 4 oz. spray bottle topped with a splash of alcohol-free witch hazel and distilled water. I made this recipe and spray it all over my scalp every time I get out of the shower before blow-drying my hair. Not only does it smell delicious, it has greatly improved both my scalp and hair! My scalp used to get dry and itchy and doesn't anymore, and my hair is shinier and silkier. If you're into oils, you've gotta try this!
Home Décor and Products
UrbanMod Eames-style chairs– We bought these chairs for our kitchen table and finally replaced our janky old IKEA ones. Our dining "room" looks so much better! (Photo of our chairs here!) If you've never sat in a chair like this, you'd be surprised at how comfortable they are. We love them–aesthetically and comfort-wise!
Entertainment (TV, Music, Books, Internet)
Journeywoman Podcast– Y'all know I am podcast-obsessed, and this one is a new favorite! Journeywoman is hosted by a woman named Hunter Beless, and each week she interviews a woman of faith about a specific topic, like hospitality, Bible journaling, grief, forgiveness, or health and fitness. It's very uplifting and inspirational. (I particularly enjoyed episode one on forgiveness and episode eight on grief.)
In Due Time Blog– I've been following Caroline Harries' story for over a year now, and I am absolutely in awe of her story and faith. I found her on Instagram and think she's amazing! In short, Caroline and her husband have been trying, waiting, hoping, and praying for a baby for five years. (You can read more of their infertility journey here.) Caroline's faith has greatly strengthened my own. Read her blog–you will be encouraged!
Grace (@bowenandnella)– I've been following Grace and her family on Instagram for years and years. I just adore them! She and her husband have a son, Bowen, a daughter, Nella, and a newborn named Corwin. Their daughter, Nella, has a disease called Spinal Muscular Atrophy (SMA). Her journey, as Grace shares it, is full of high highs and low lows, but their strength as a family is palpable and inspiring.
Clothing and Accessories
Priceless
Getting baptized- I got baptized this month! I shared the full story here if you're interested. It was truly a priceless moment for me in my faith journey and marriage.
My little sister's wedding!- My little sister Allie got married on Saturday! Being in Baltimore with all of our friends and family to celebrate her marriage and wedding has been so much fun. Lifetime memories made!
Seasons changing- Fall is coming, I can feel it! School traffic is back in the mornings and afternoons, I'm getting into a more routined schedule, pumpkin stuff is all over the grocery store, etc. As I mentioned in my August: Rooted video, I'm focusing on restoration through the end of the year, and the changing seasons is helping inspire that within me.
// That's what I've been loving lately! What about you?
Thank you for reading/watching! You can find me online on Facebook, Instagram, Pinterest, Twitter, and YouTube. If you'd like to be alerted whenever I publish a new post, you can follow me on Bloglovin' or subscribe via email. Take a look at my Etsy shop where I sell tees, totes, sweatshirts, and pillow covers! Are you a blogger too? Check out my Blogger Mentorship Program.
Past installments: