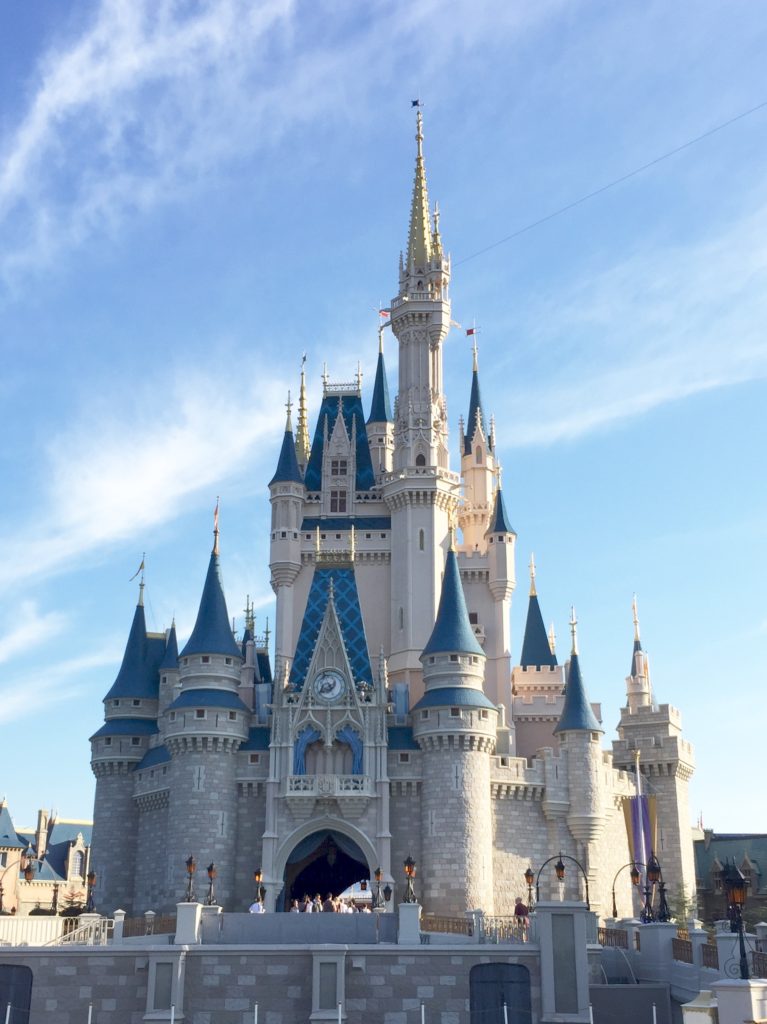 We returned home on Saturday from an 11-day trip; we spent the first four days in Baltimore for a friend's wedding, and the next week in Orlando, where we toured both Universal parks and the four Disney parks. Because the main goal of our trip was to visit Walt Disney World, and that's where we spent the majority of our time, this post is entitled "Disney Recap." That being said, I'll touch on Universal too, since we spent some time there as well.
First of all, our trip to Baltimore was wonderful. The wedding and related festivites were gorgeous and special and it was wonderful to spend some time with my side of the family. After spending Friday, Saturday, and Sunday morning in my hometown, we flew to Orlando on Sunday morning and arrived around 11am.
Sunday
Upon arrival, we gathered our luggage, picked up keys at the rental car counter, and drove to our hotel. We stayed off-site near Orlando's conference center, which was about a 20 minute drive from each of the parks. Because our trip required so many different kinds of clothes and items, we had four very full suitcases with us. The first thing we did was unpack everything that we'd need for the week. We put all of our products in the shower, put our clothes into the closet and drawers, lined up our shoes, and set out our touring stuff.
Around 12:30 or 1pm, we left to go to Universal Studios and Islands of Adventure (both Universal parks, within walking distance of each other, the Hogwarts Express can be taken between the two within the parks). We spent the afternoon exploring the parks, especially the Harry Potter sections, which are impeccably themed, and the Jurassic Park section, since that's one of Riley's all-time favorite movies. We tried Butterbeer, which was just like cream soda with foam on top, though I think we got a bad batch, because it was strangely watery and unflavored.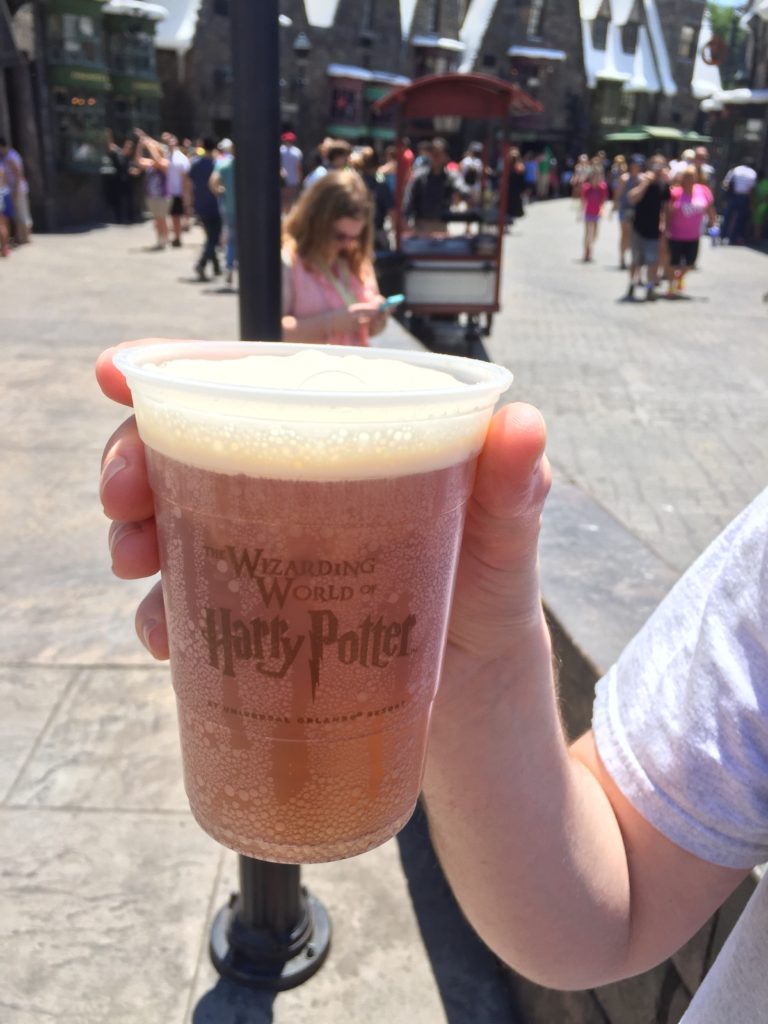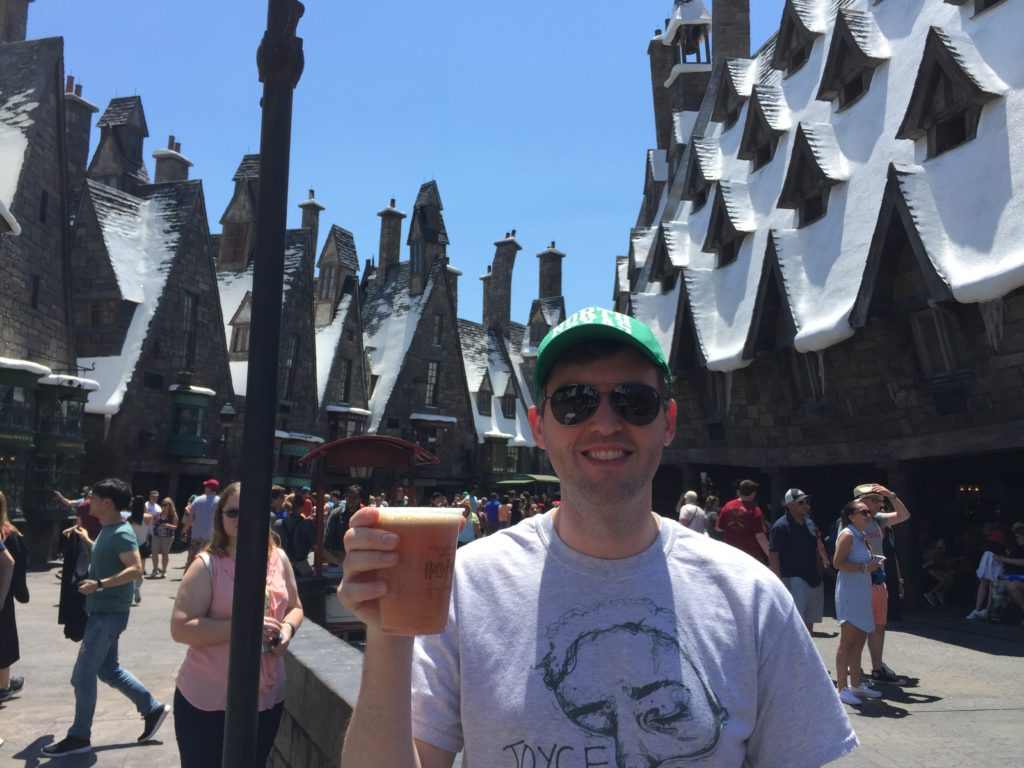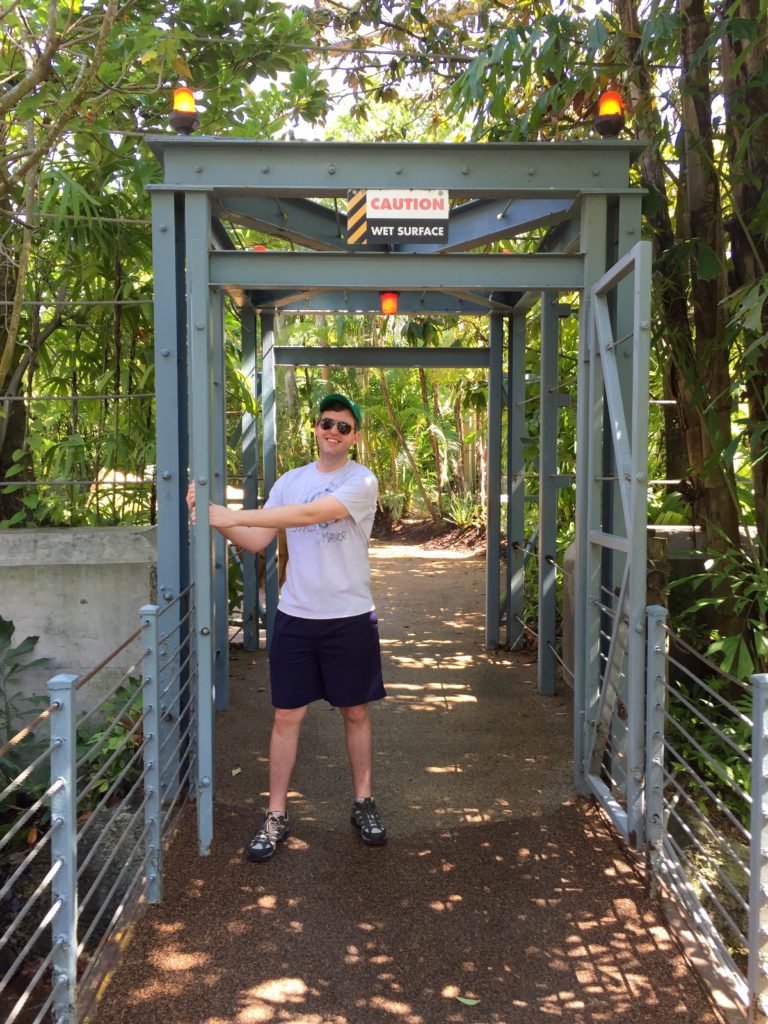 Around 7pm or so, we decided to get dinner on Universal's City Walk, which is a string of restaurants and shops just outside of the parks. We settled on Cowfish, a sushi and burger restaurant, mostly because we were tired of walking and it was close by. Our meal was super delicious–I had a burger and Riley had a bento box with sushi, a slider, and a few sides. Full and happy, we retired to our hotel early to get a good night's sleep before touring Disney for the rest of the week.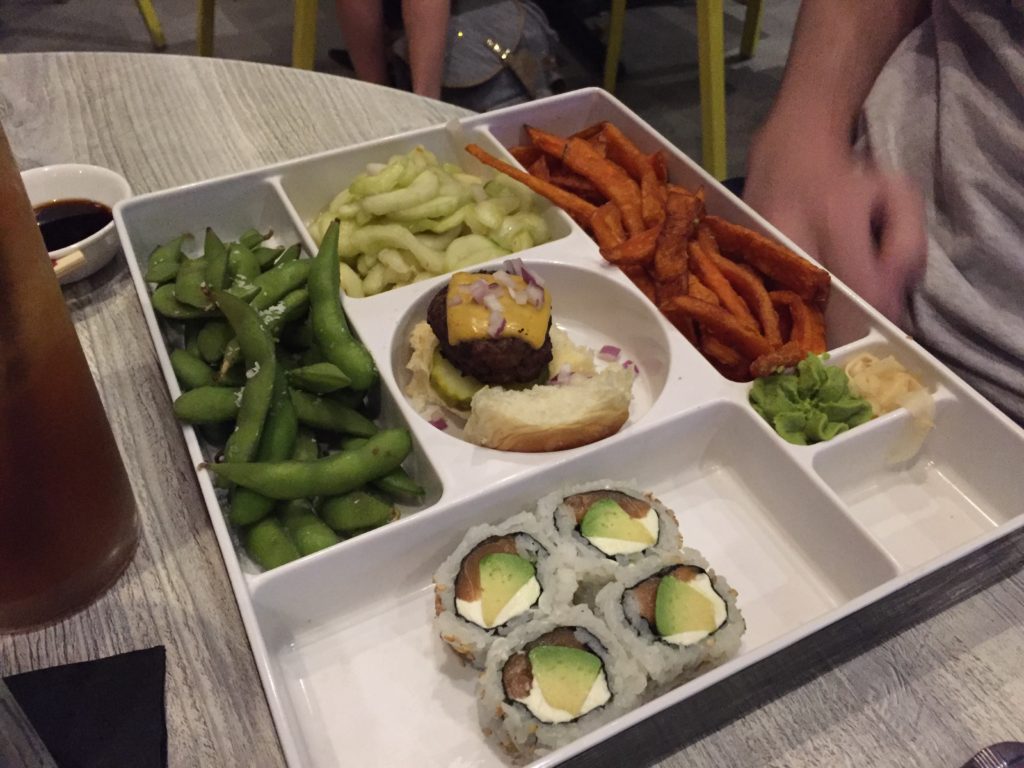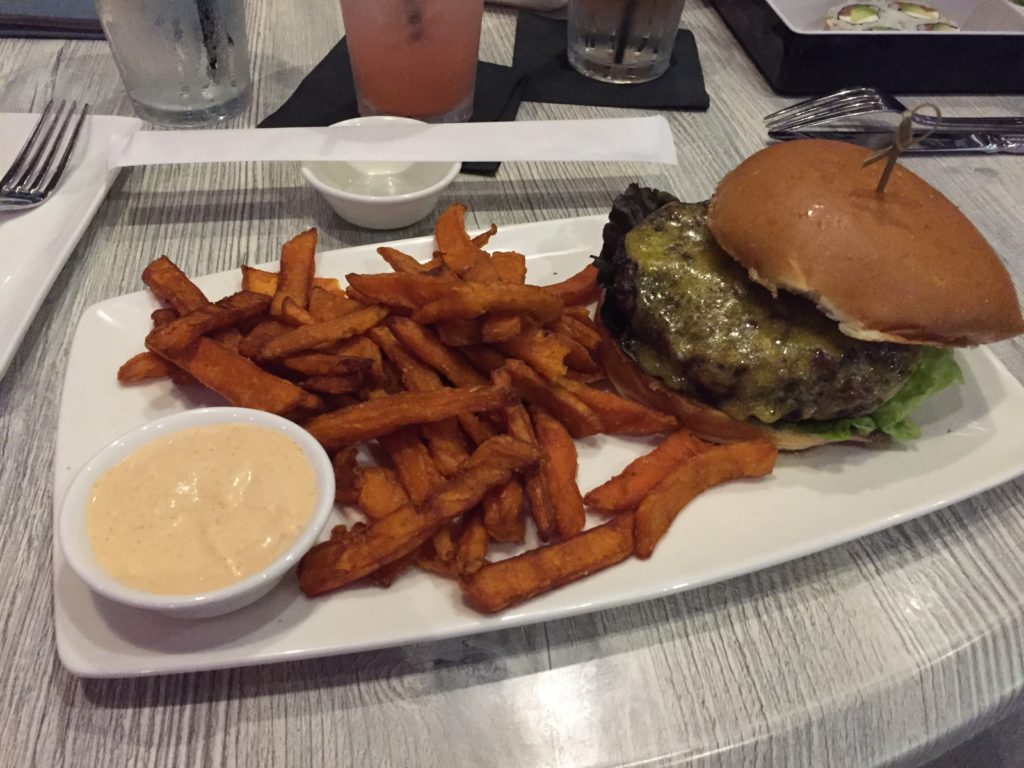 Monday
On Monday morning, we had breakfast reservations at Cinderella's Royal Table, the restaurant inside the castle in Magic Kingdom at 8am. The park didn't open until 9am, which meant we got to explore Magic Kingdom with very little crowds for a few minutes while we walked to breakfast and a few more after we'd finished, before the park opened.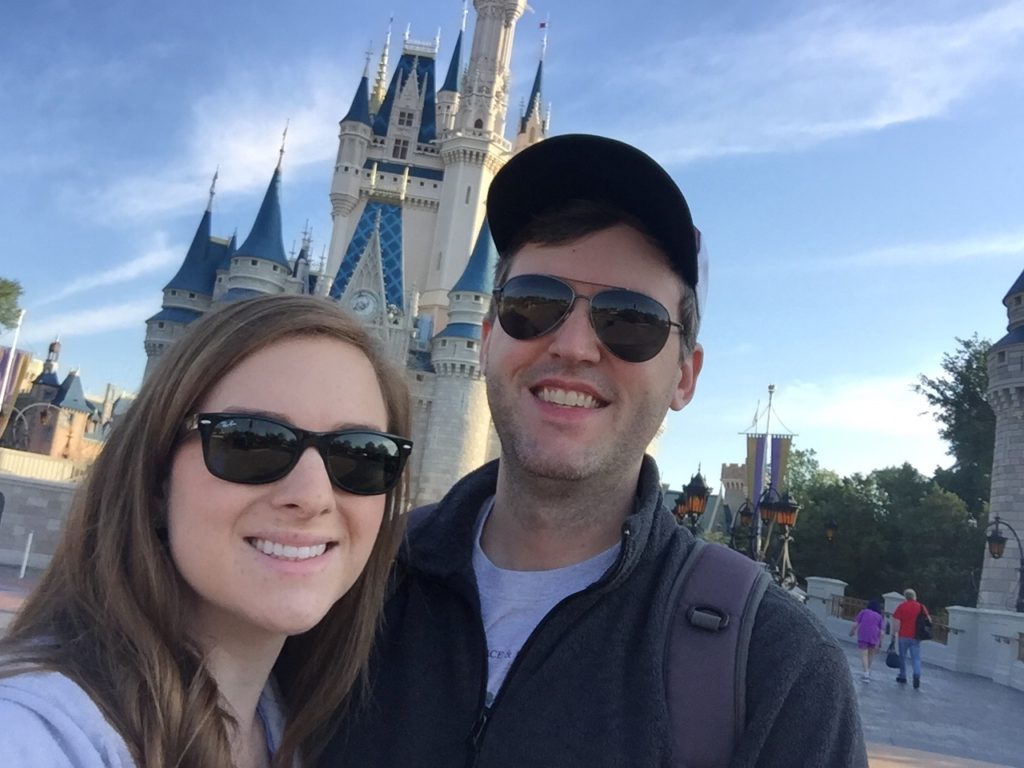 Breakfast in the castle was lovely and very delicious. The theming in the restaurant is absolutely gorgeous and very impressive. Our meal was wonderful, as well. I ordered a cream cheese-stuffed French toast dish, and Riley got steak and eggs. The meal ended up tying with Be Our Guest (which I'll talk about later) as our favorite meal of the entire week.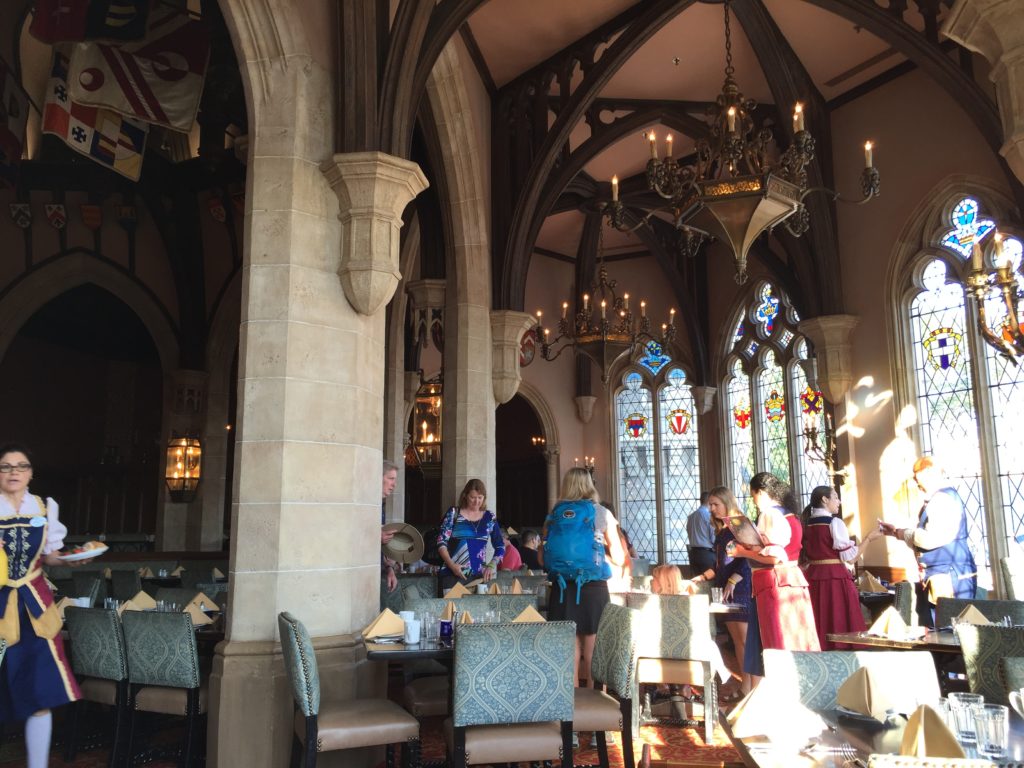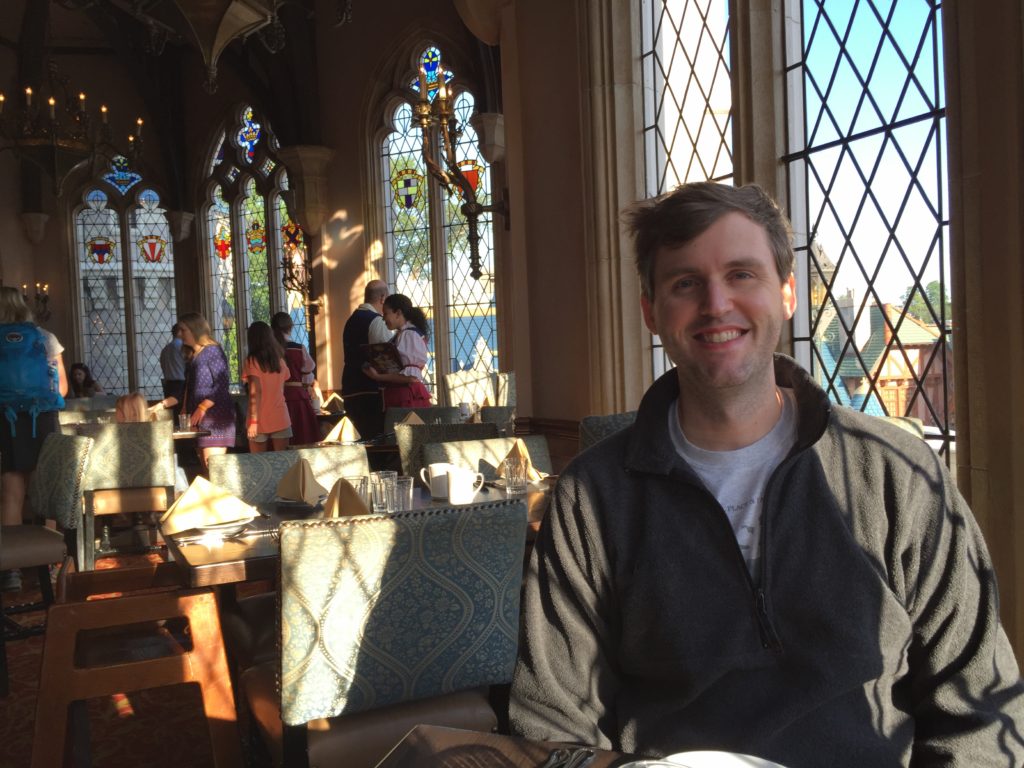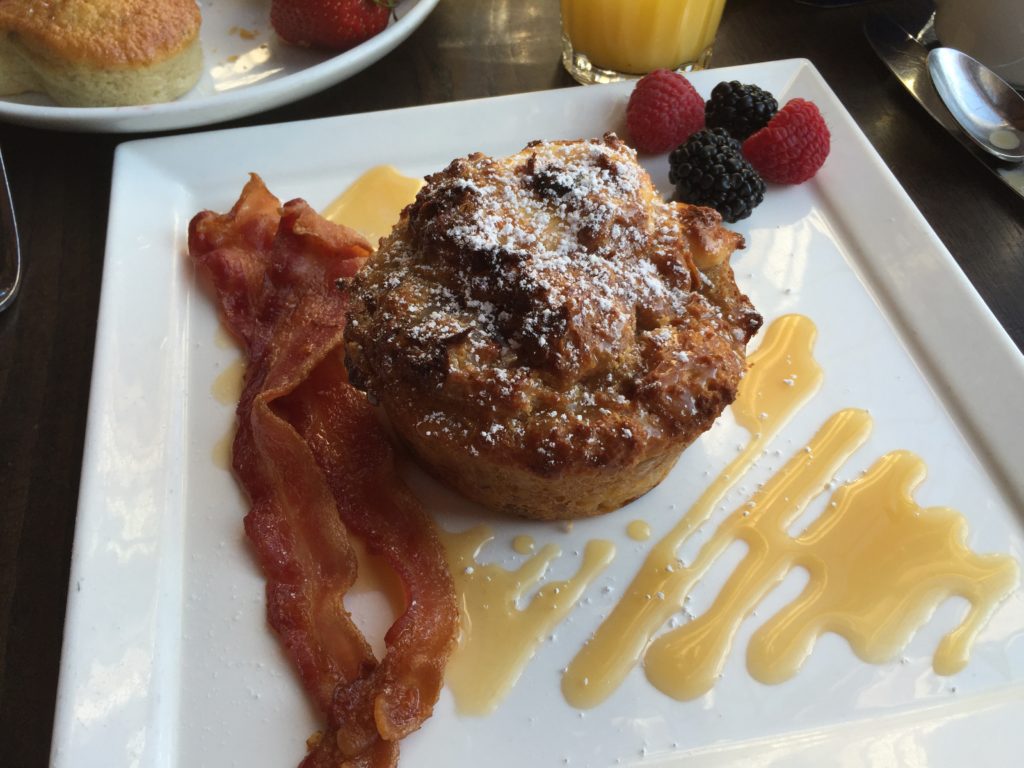 After breakfast, we spent the entire day touring Magic Kingdom. Because we had finished eating about 10 minutes before 9am, we headed over to Seven Dwarves Mine Train, the newest roller coaster in the park. We had planned on getting in line early, but were actually able to ride the coaster before Magic Kingdom even opened! Our day was already awesome–with breakfast and riding the Mine Train early–and the park hadn't even opened yet.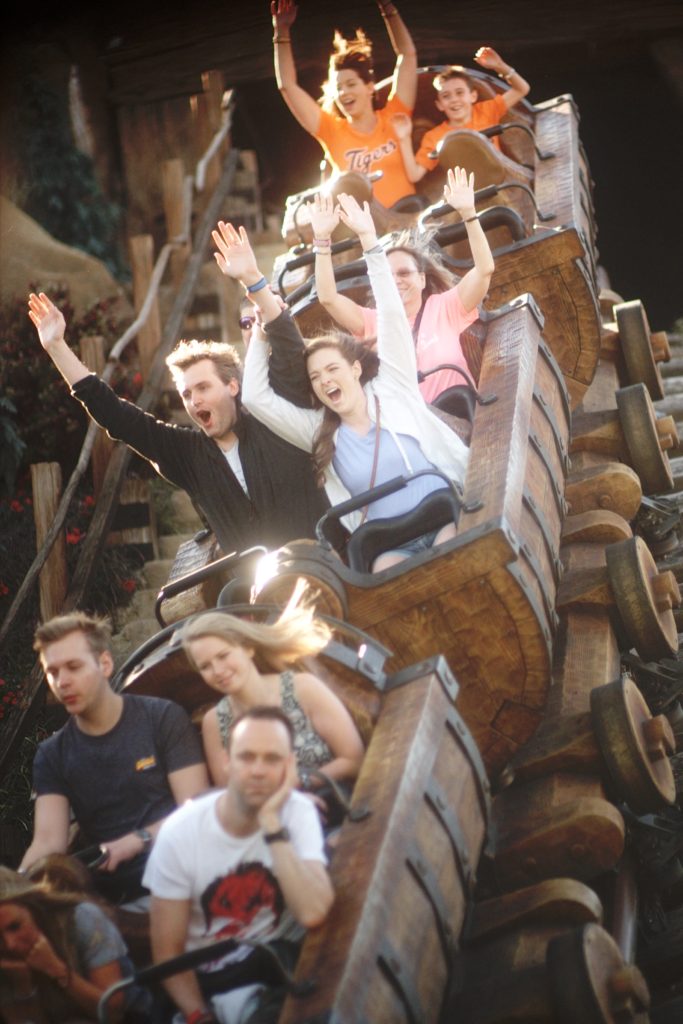 For the rest of the day, we rode dozens of rides, from Haunted Mansion to Space Mountain (twice on Monday, then again later in the week), Buzz Lightyear, Small World, Winnie The Pooh, Philharmagic, Jungle Cruise, Pirates of the Caribbean, Under The Sea, etc, etc. By the end of the day, we'd ridden nearly every ride in the park using Fast Passes, which allowed us to skip to the front of the line, and using a great touring plan. In fact, we never waited longer than 15 or 20 minutes for a ride all week.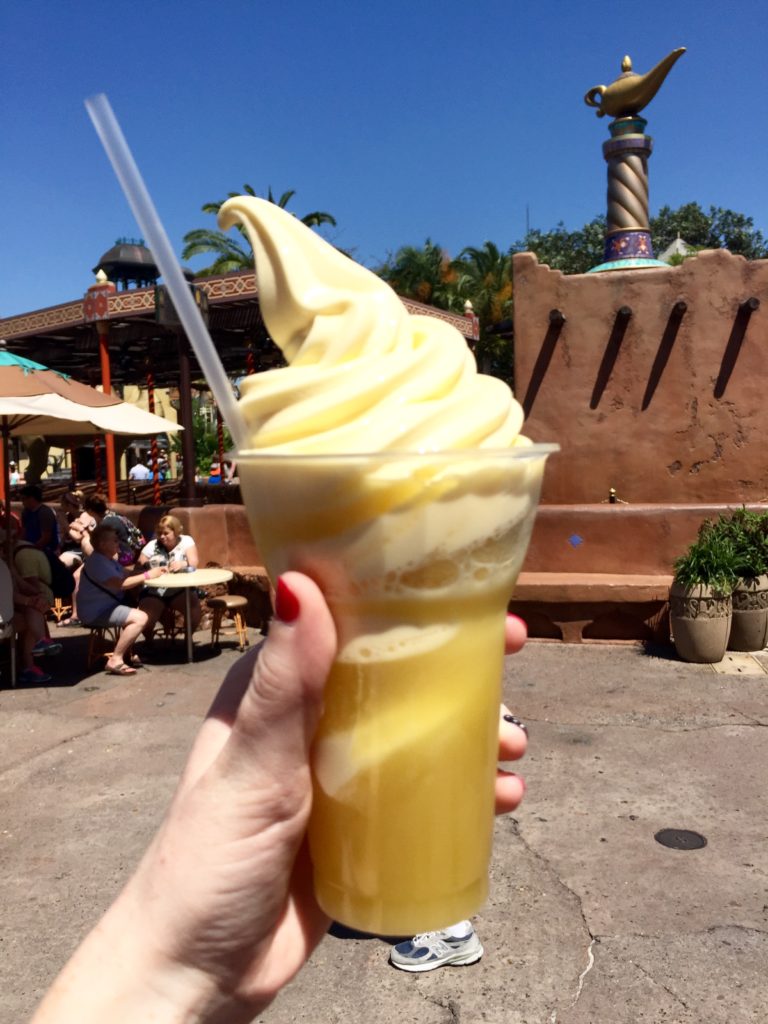 Originally, we had dinner reservations at California Grill, which is an upscale restaurant located on the top floor of The Contemporary Resort Hotel, but we cancelled it in the middle of the day because we were having so much fun that we didn't want to leave to get ready for a formal meal! Using the Disney Experience App (which was incredibly useful, by the way), I made a reservation at Skipper Canteen, a brand new restaurant in Adventureland. It was a great experience with interesting and unique food, and we were so happy to stay in the park.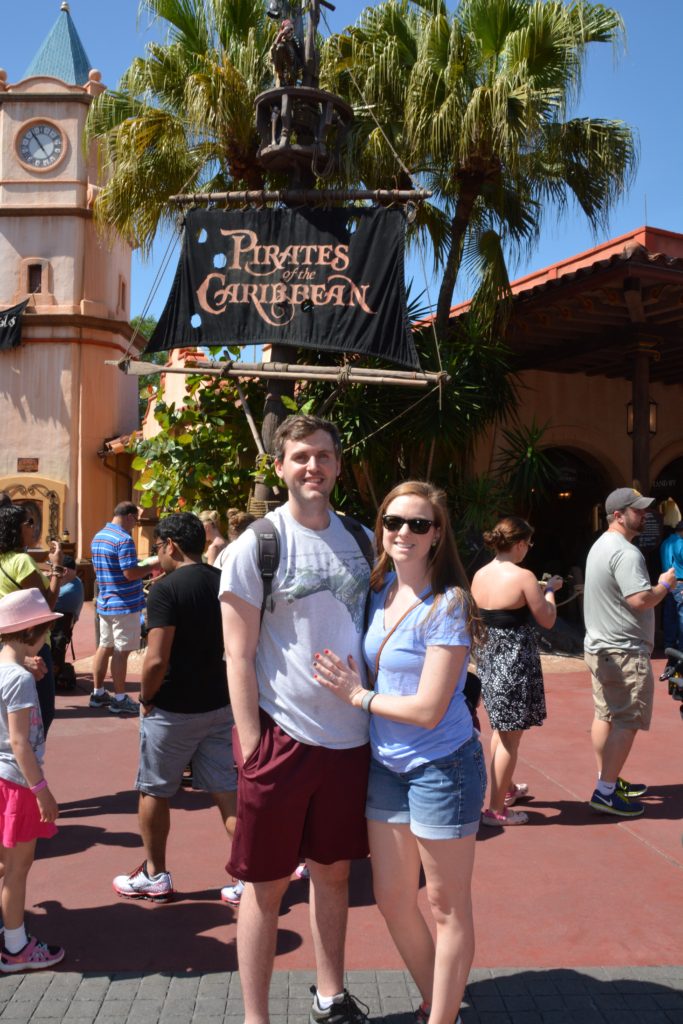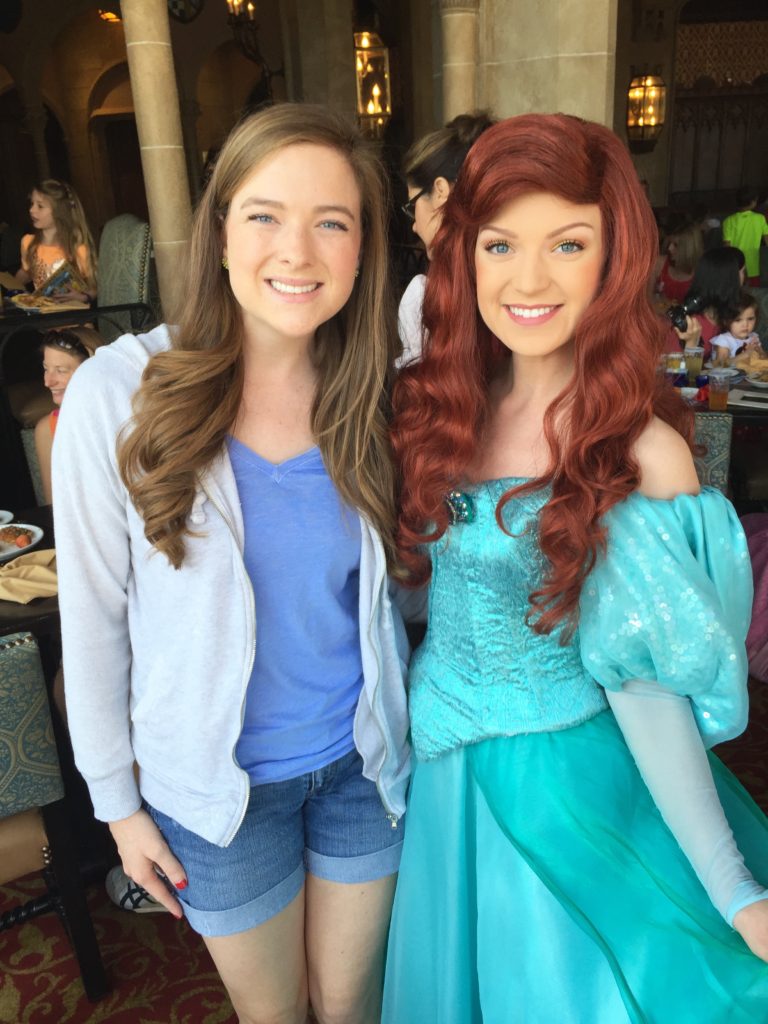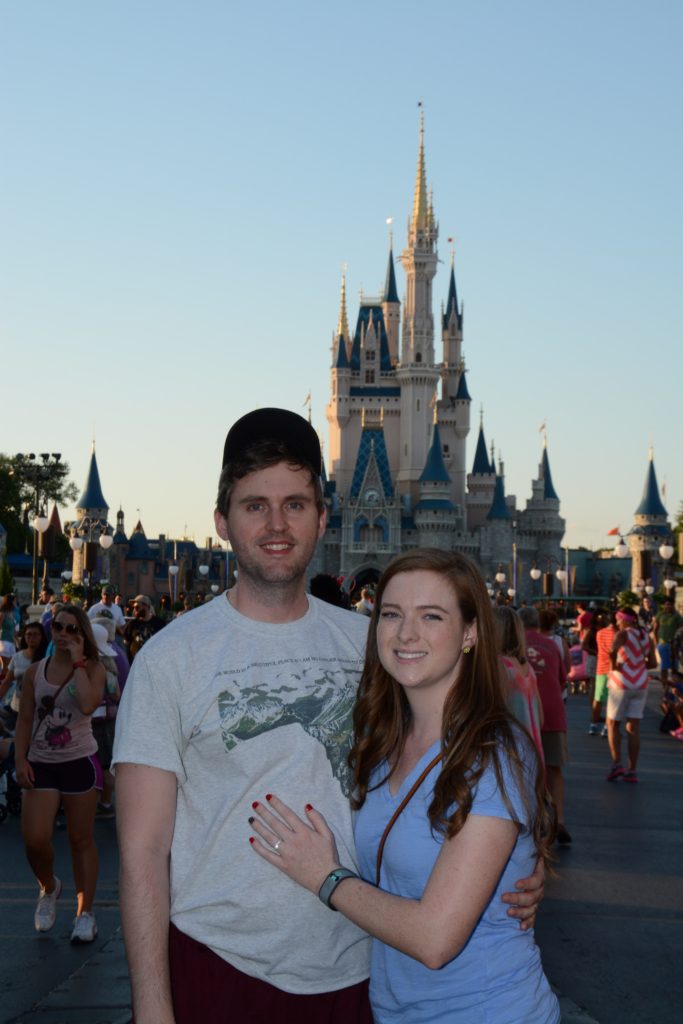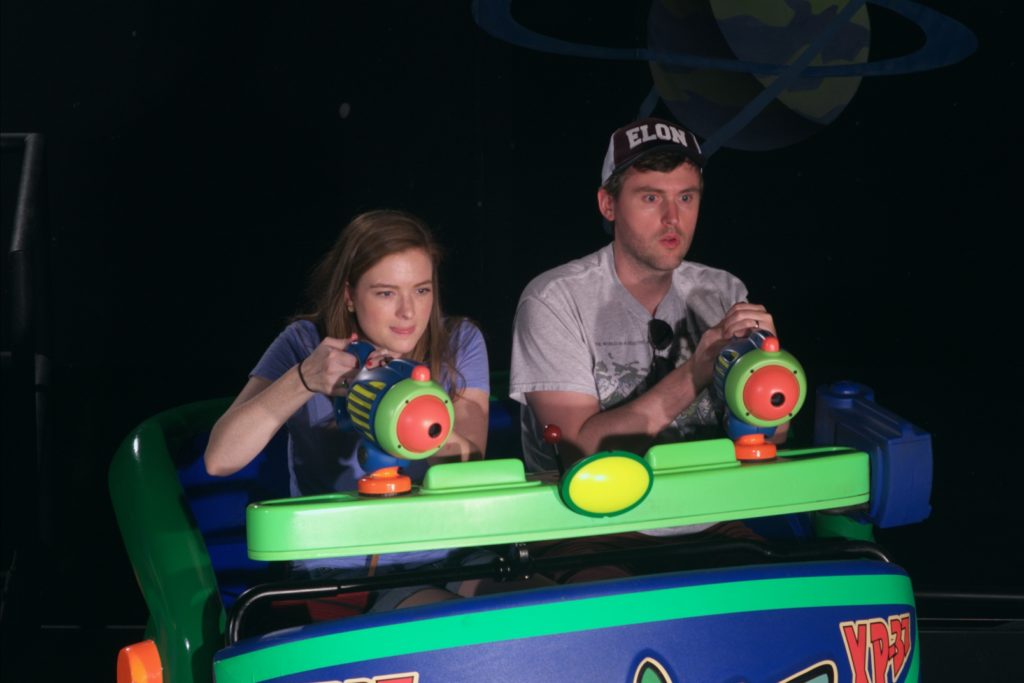 After dinner, more rides, and fireworks, we drove back to the hotel, very, very exhausted but also very happy. In retrospect, I wish that we had taken an afternoon break on Monday, because we were absolutely exhausted the next morning. Adrenaline and anticipation can only take you so far! But, our first day in Disney was awesome nonetheless!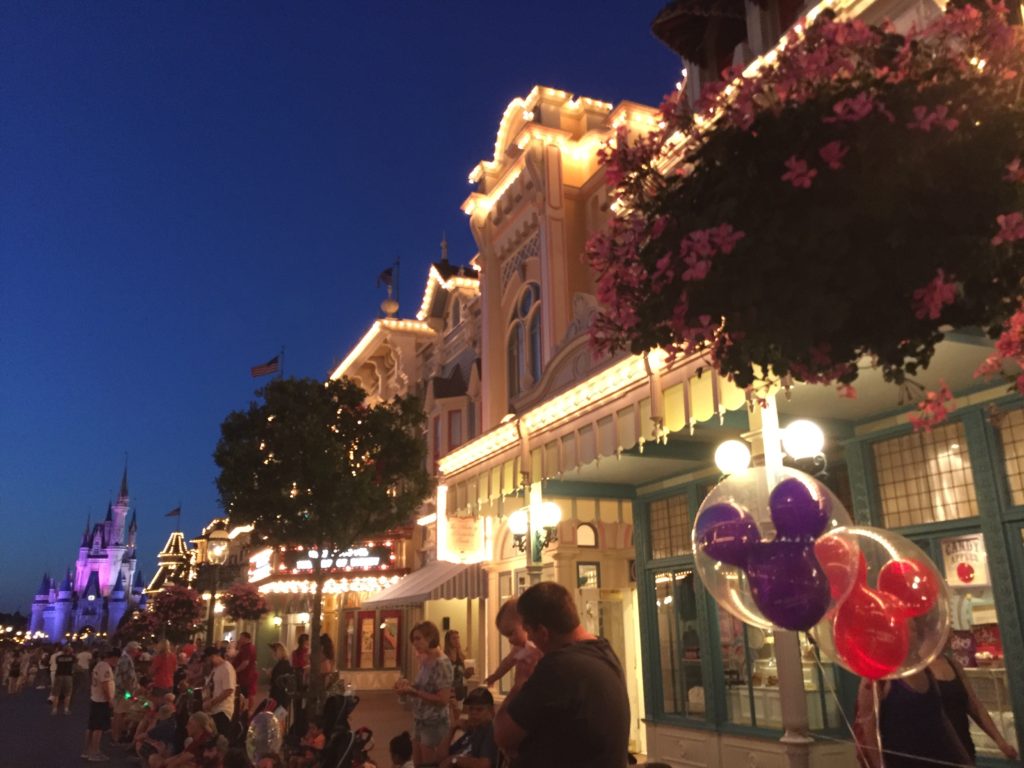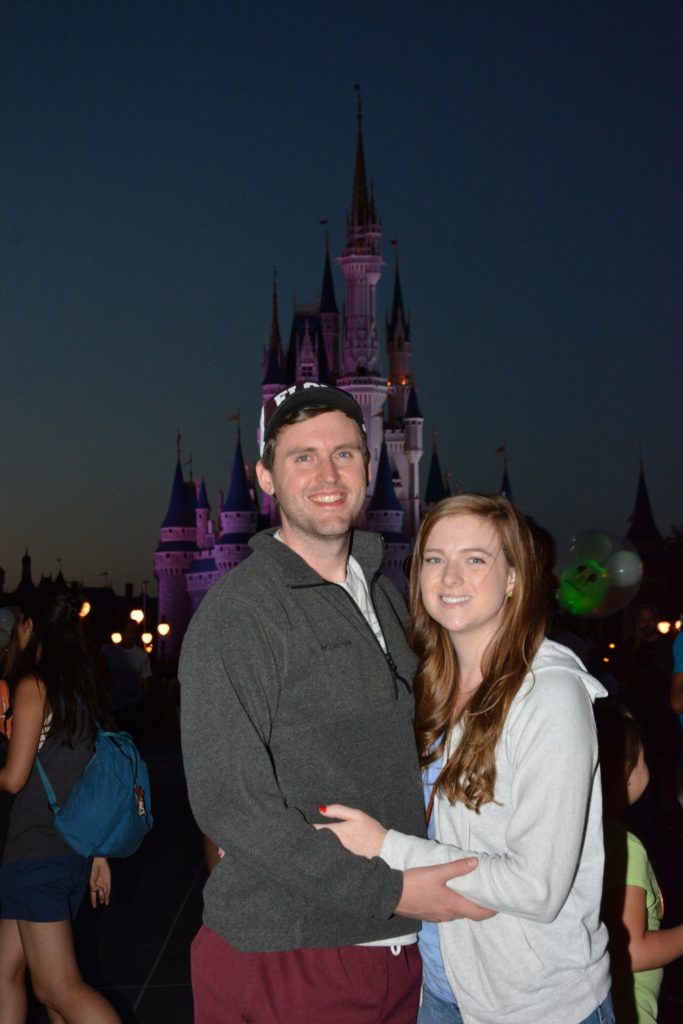 Tuesday
On Tuesday morning, we made another before-the-park-opened breakfast reservation at Tusker House in Animal Kingdom. Not only was our meal delicious again, but we were able to ride Expedition Everest, an awesome roller coaster that usually has excessively long lines, twice before the gates opened at 9am. In fact, we were the first two people to ride that day and got to be in the very front row! Another great way to start the day.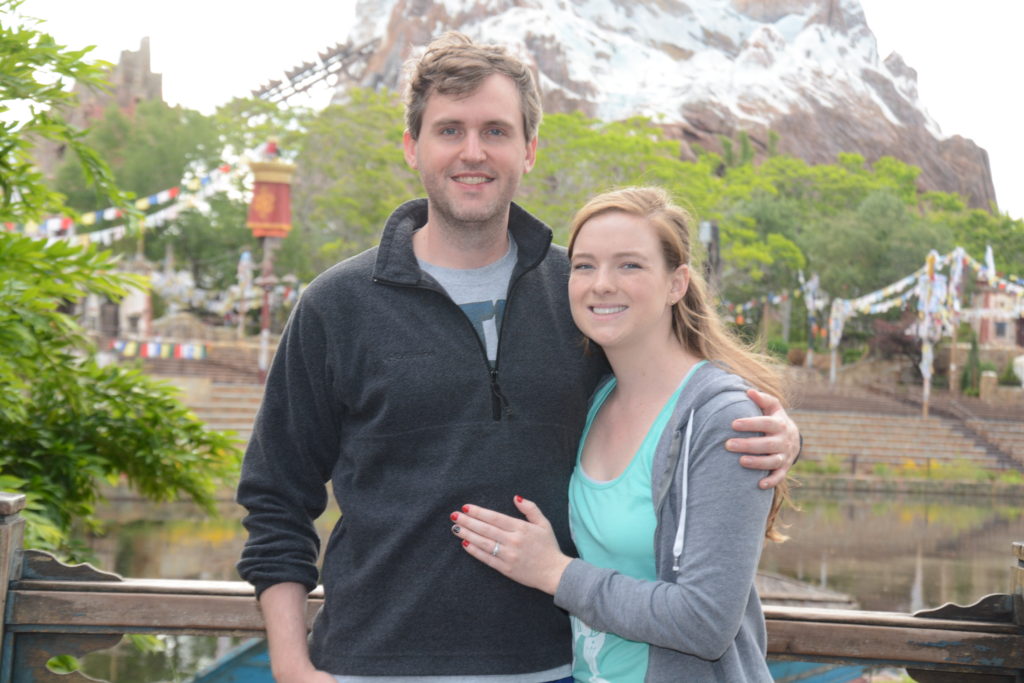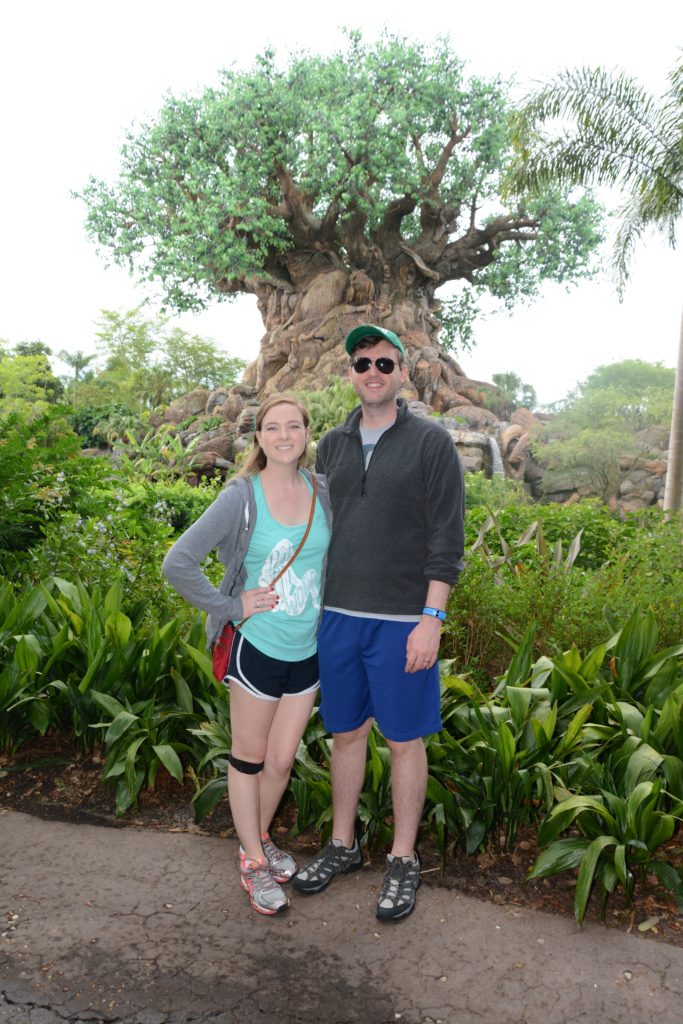 Then, we toured Animal Kingdom, rode the rides, explored the park, and saw the Finding Nemo show, which I hadn't seen before and loved. The theming in Animal Kingdom as a whole is so impressive and immersive! Around lunchtime, we drove to Hollywood Studios. We decided to do a half-day at Animal Kingdom and Hollywood Studios mostly because the parks are smaller and neither required a full day given what we wanted to do.
Hollywood Studios, which was my favorite park as a kid, was so disappointing. There's really nothing there right now, except the Tower of Terror and Rockin' Roller Coaster, and a handful of other [kind of lame] rides. One of the newer rides, Toy Story Midway Mania, was very entertaining and enjoyable, but everything else seemed to fall short. I suspect this is largely due to the Star Wars expansion, which is under construction at present. All that to say, we probably wouldn't bother with Hollywood Studios if we returned soon, or, we'd only spend a couple of hours there.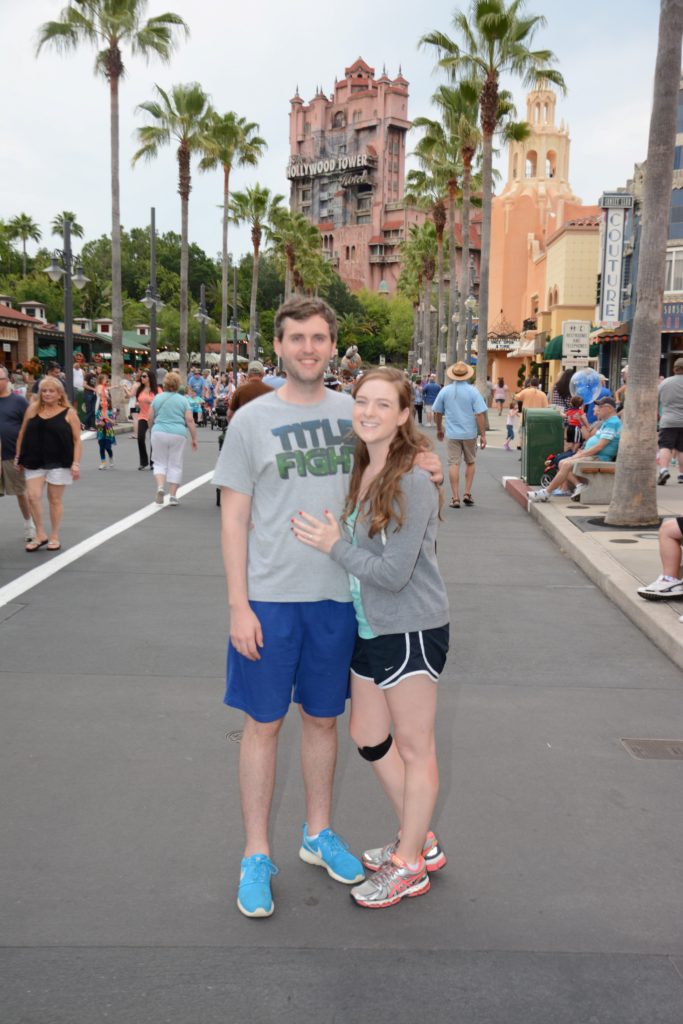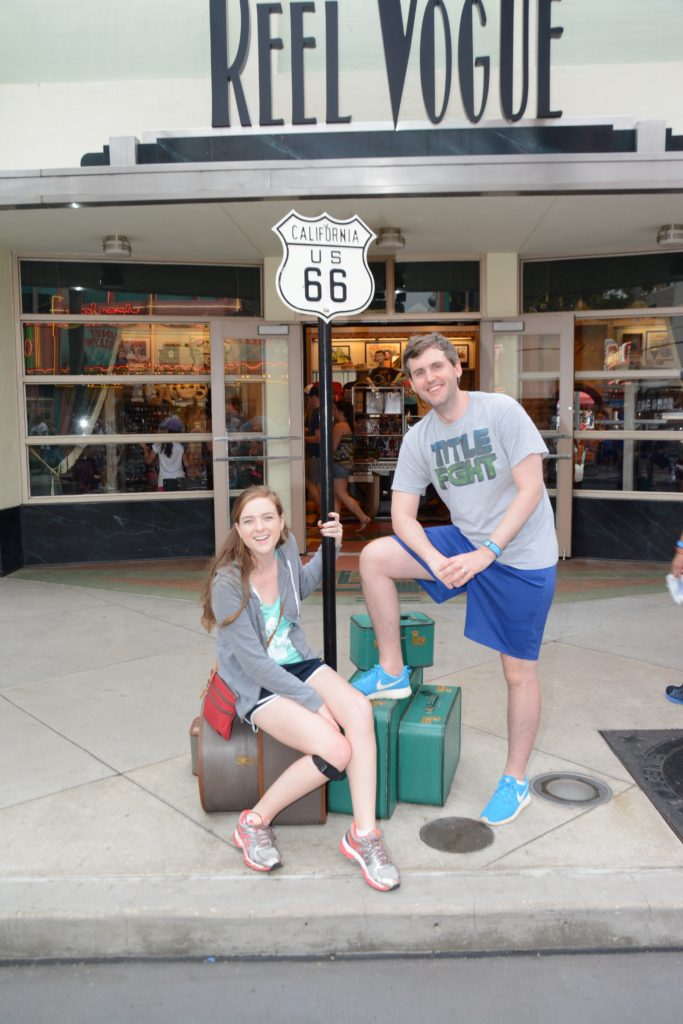 We did eat dinner at a charming restaurant in the park called The Hollywood Brown Derby, where we ordered the famous Cobb salads and grapefruit cake. The meal was so yummy! We had originally planned on staying for Fantasmic, which is a great nighttime show in Hollywood Studios, but we were tired, our feet were sore, and the park was underwhelming, so we decided to get some sleep instead.
Overall, Tuesday was great, even though Hollywood Studios doesn't have a lot going on at present. Animal Kingdom turned out to be better than either of us thought it would be, so that made up for it!
Wednesday
We went to EPCOT on Wednesday, and just like Monday and Tuesday, we started out our day with an 8am breakfast reservation. We dined at Akershus, which is a restaurant in the Norway pavilion.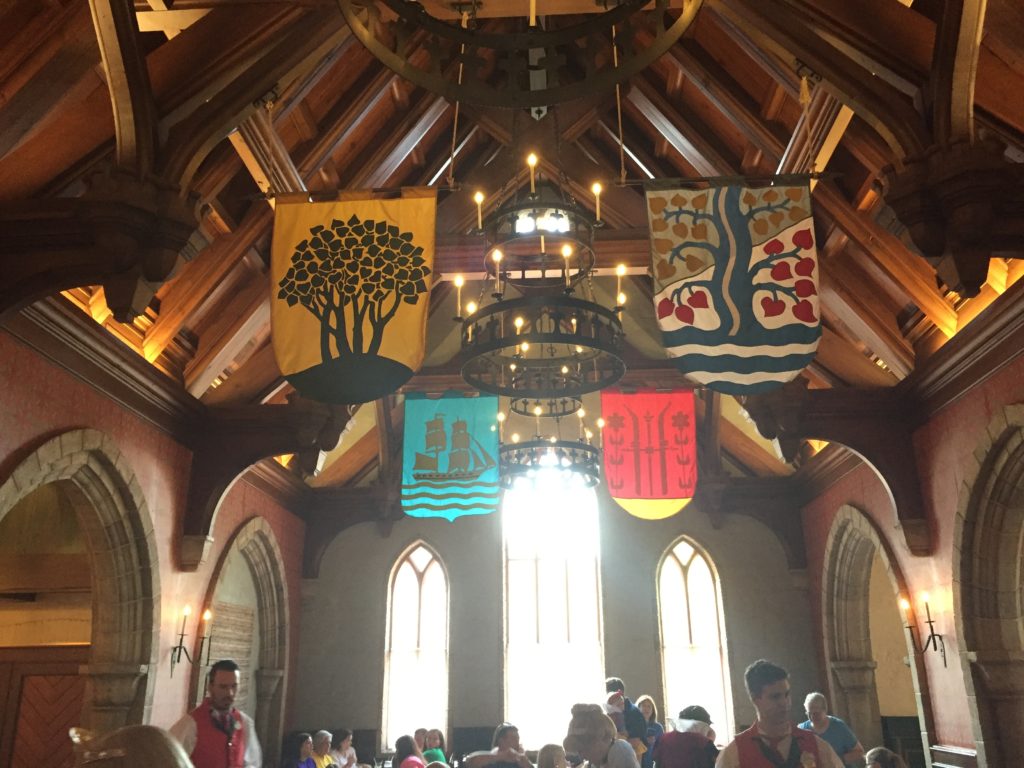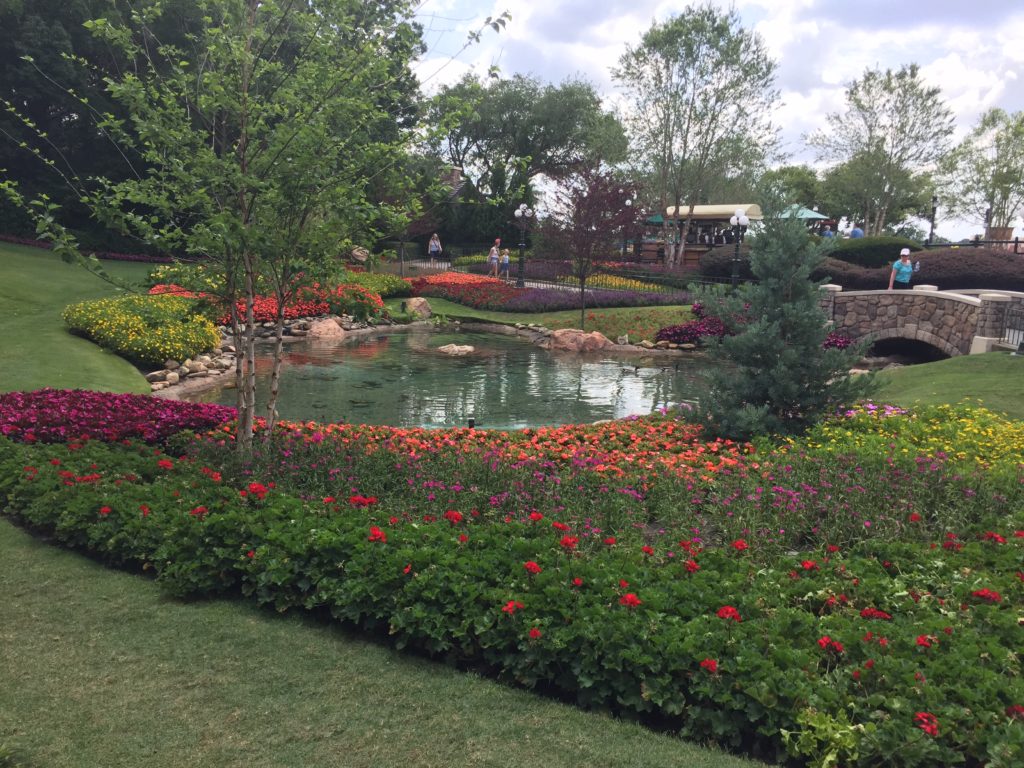 After breakfast (which was great!), we rode rides and explored until 11am, when the World Showcase opened. Then, we spent a few hours exploring the countries and ate lunch at Le Cellier in the Canada pavilion.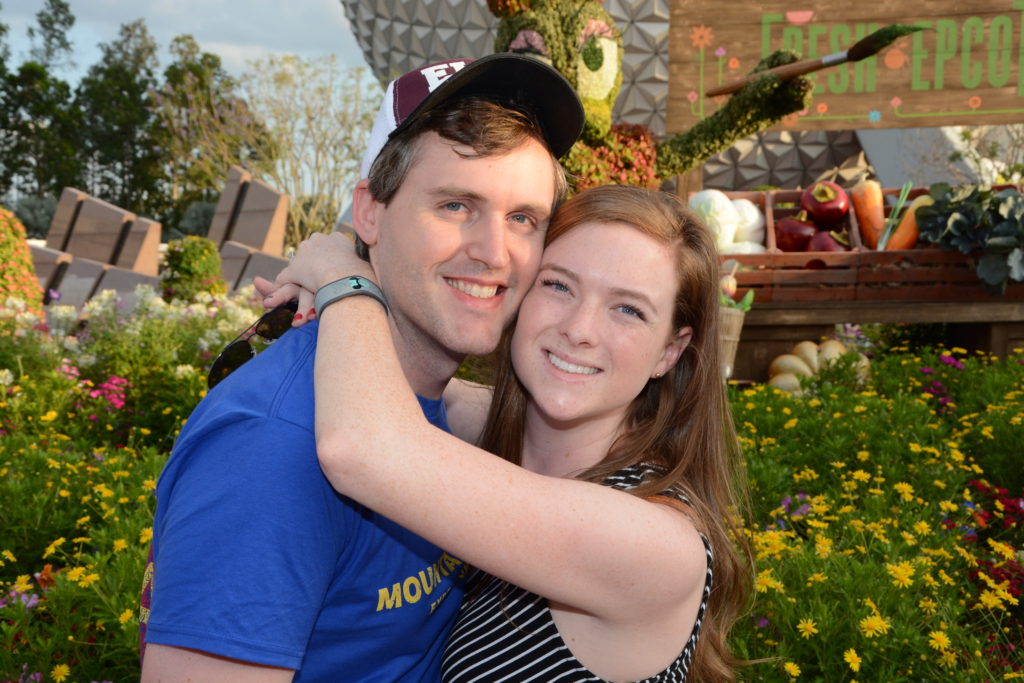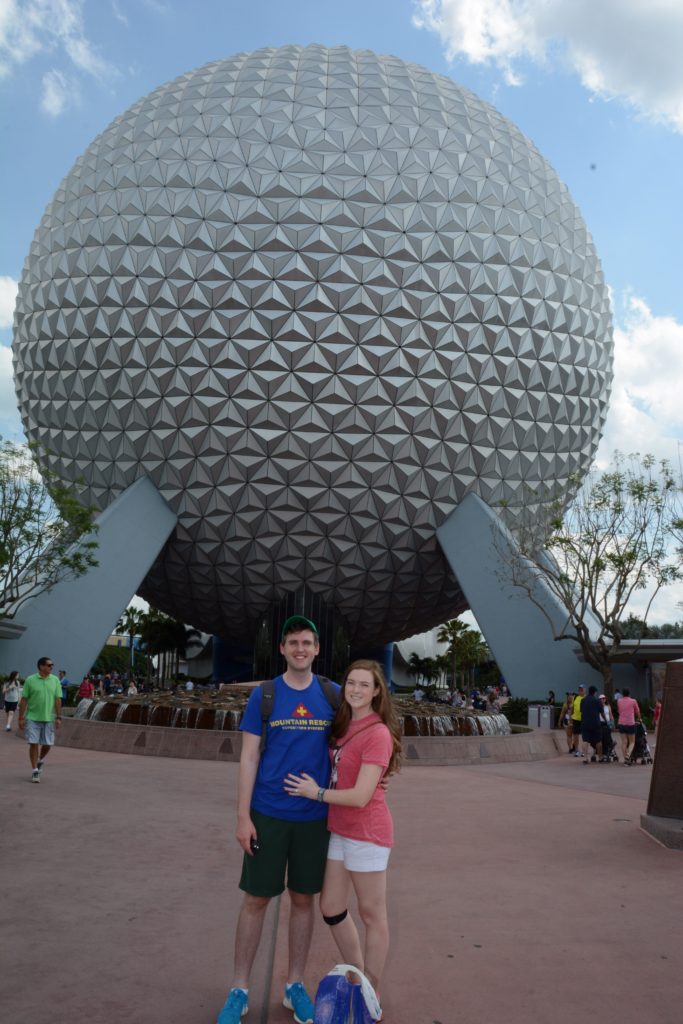 After lunch, we went back to our hotel for three or four hours to rest and nap. Our feet were very sore by Wednesday, since we'd been on them for three straight days at this point, and we wanted to give them a break. (I really wish we'd tracked our steps, because I'm sure we hit about 50,000 a day, no joke!) After our refreshing nap, we went back to EPCOT and spent the evening in the World Showcase. It was a beautiful, beautiful evening. The weather was so perfect and we enjoyed ourselves so much–shopping, trying new foods, taking photos, etc.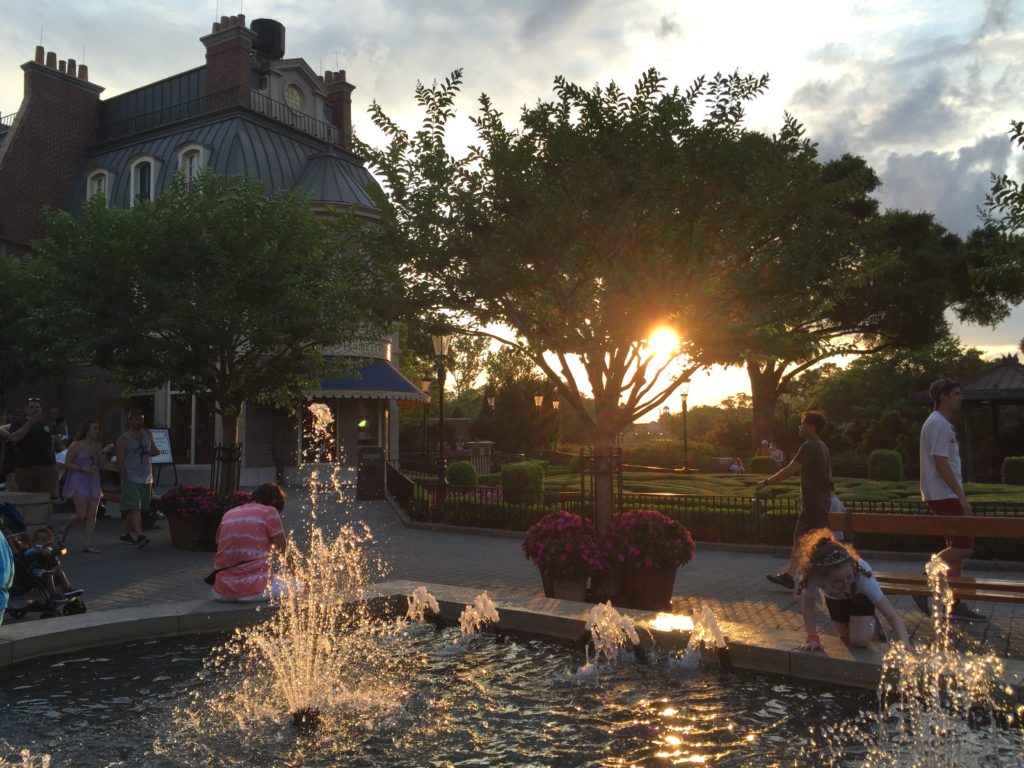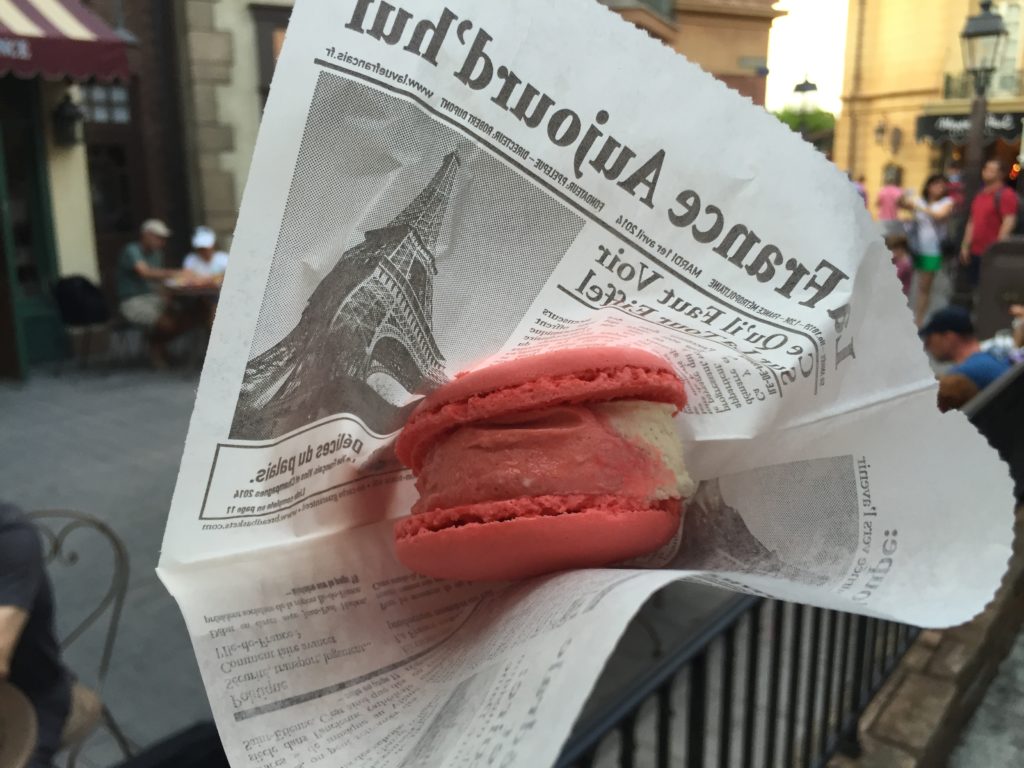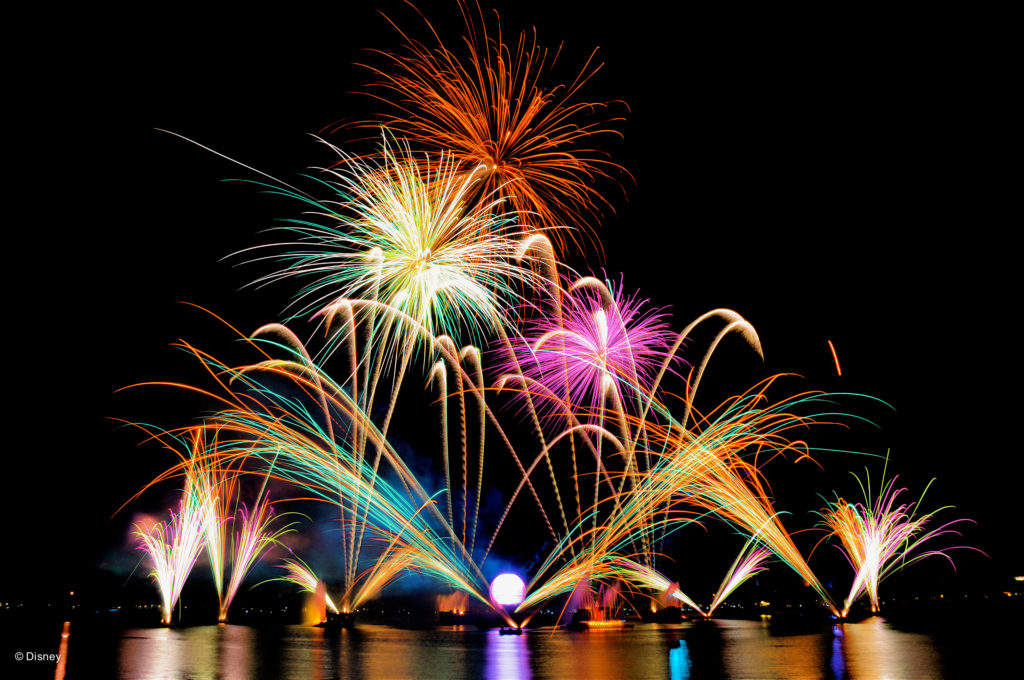 We stayed for the nighttime show, Illuminations, and then went back to our hotel for the night!
And that's part one of my Disney Trip recap! I'll share how Thursday, Friday, and Saturday went tomorrow, as well as what we loved, what we'd do differently, and overall thoughts and impressions of our trip. Stick around!