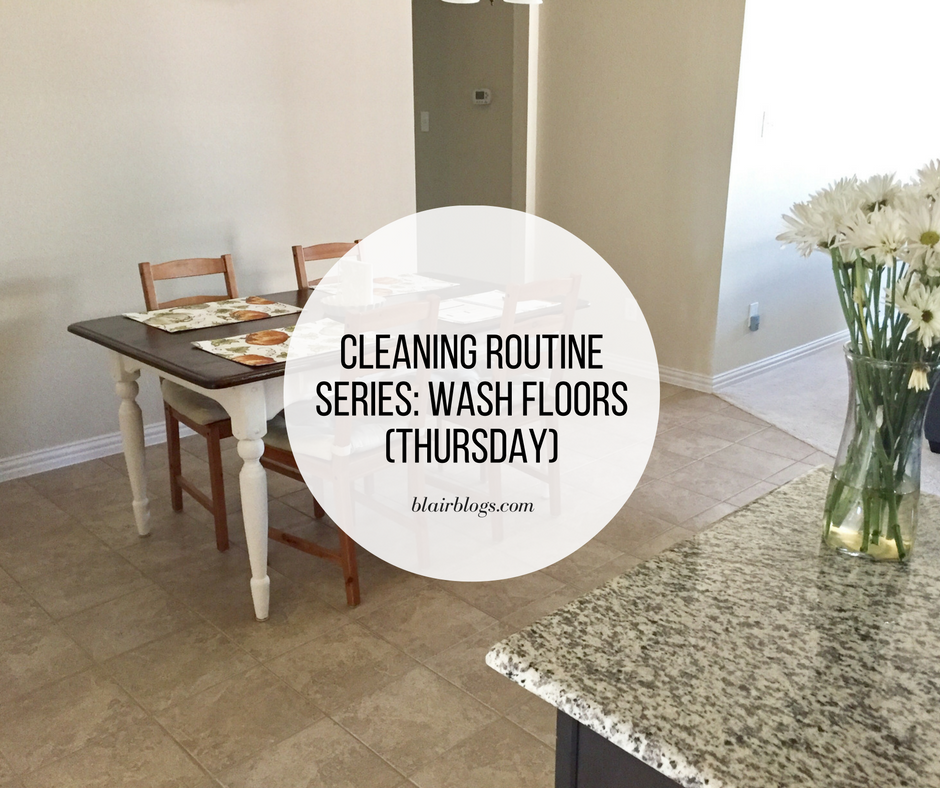 My Weekly Cleaning Routine
via Clean Mama, with one change
I plan on sharing a post for the rest of the days of my cleaning routine next Thursday (I'll combine Friday and Saturday into one post); three weeks ago, I shared how I clean my bathrooms, two weeks ago, I shared how I dust my home, last week, I shared how I vacuum, and today, I'm sharing how I wash my floors.
My So-Easy-It's-Dumb Floor Washing Routine
Note: We only have hard flooring (tile) in our two bathrooms, kitchen, and front landing. I wash the bathroom floors on Mondays (full bathroom cleaning routine here), so I only wash the kitchen floor and front landing on Thursdays.
Are you ready for this? 
Move all items off floor
Wash floor (I use and love the Swiffer Wet Jet refilled with a 50/50 white vinegar/water solution–here's how to refill a wet jet–$23, affiliate link)
Replace items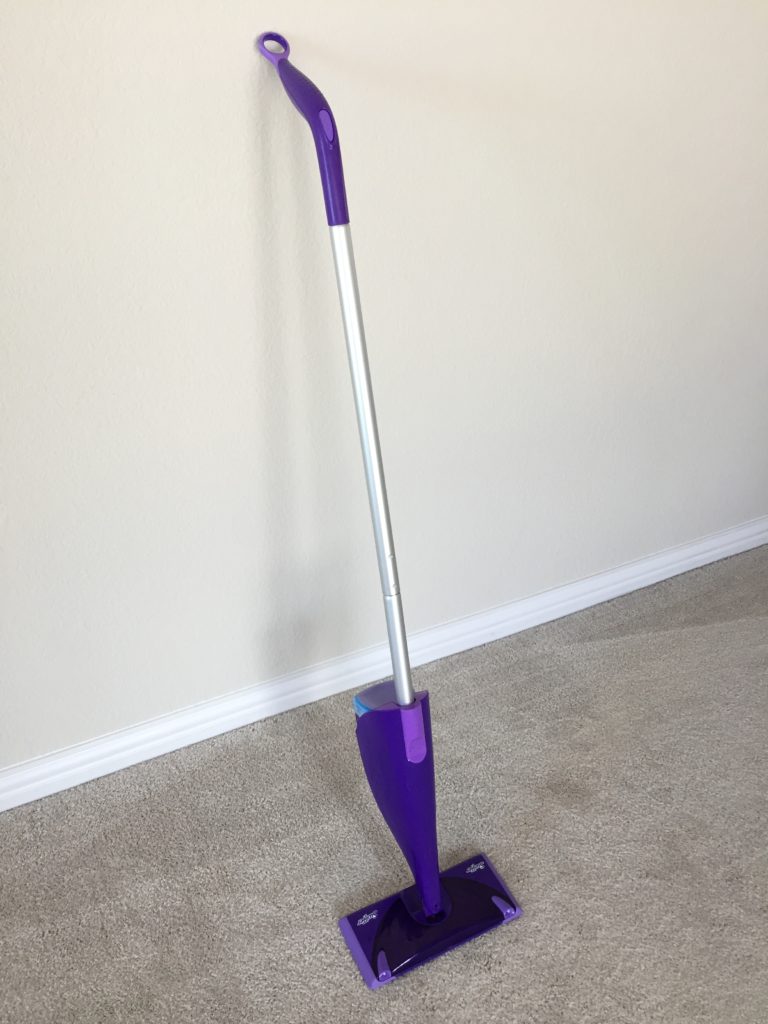 Pro tip (I shared this last week too): Become a no-shoes household. This is something I've wanted to do for a long time, but didn't implement until recently. Instead of making a big announcement or hanging a sign (though I'd love a sign like this one), I simply started taking my own shoes off and leaving them by the door on our tile landing. Human behavior is so funny–now everyone who enters our home automatically removes their shoes too! No shoes tracking in dirt, debris, and who-knows-what-else means less cleaning, and a happier, healthier home for us. If you're on the fence, try it! Start leaving your shoes by your front door and watch in awe and wonder as your family members, roommates, or guests begin to do the same! 😉
I realize this isn't thrilling or life-changing, but my hope is to inspire you to find a cleaning routine or rhythm that suits you so that your home can feel like a sanctuary to you, the way mine does for me. I'm not sharing a video this week because it would be so fast and simple that it'd be a waste of time for me to film it and a waste of time for you to watch it! 😉
// How do you wash your floors?
Thank you for reading! You can find me online on Facebook, Instagram, Pinterest, and Twitter. If you'd like to be alerted whenever I publish a new post, you can follow me on Bloglovin' or subscribe via email. Check out my fun tees in my Etsy shop and listen to my weekly podcast about simplifying life, Simplify Everything! Are you a blogger too? Check out my Blogger Mentorship Program.
Related: My Updated Cleaning Routine + The One Change That Made It Click + Cleaning Routine Series: Bathrooms (Monday) + Cleaning Routine Series: Dusting (Tuesday) + Cleaning Routine Series: Vacuuming (Wednesday) + Cleaning Routine Series: Catch-All and Wash Sheets (Friday and Saturday) + 9 Benefits of a Clean Home