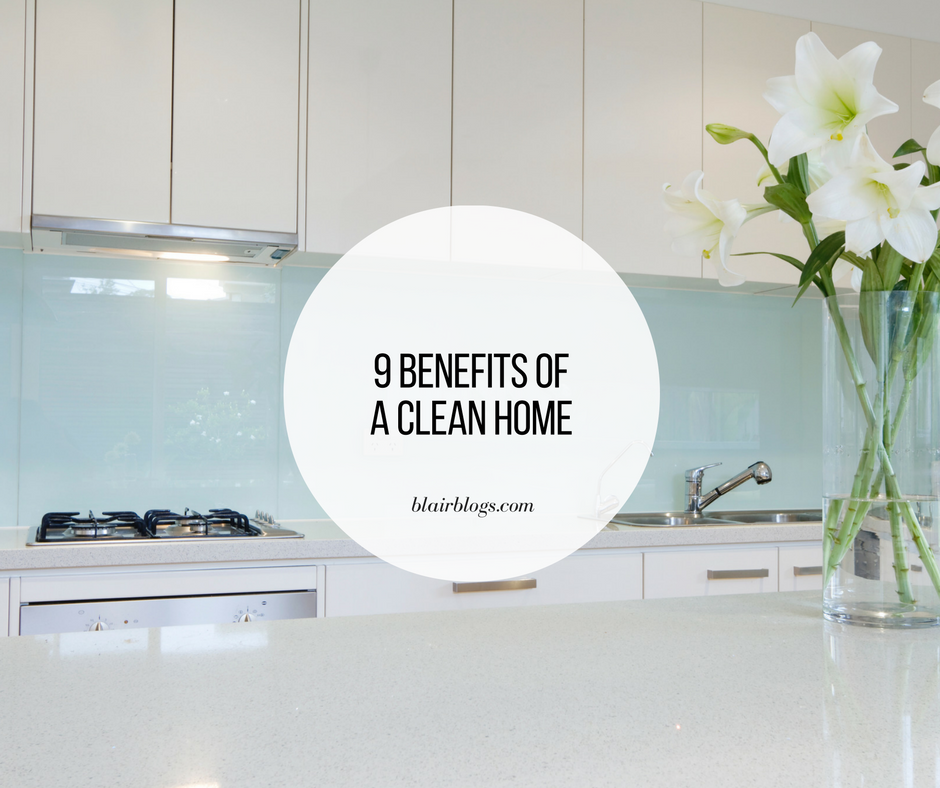 The Why Behind Cleaning
I've discussed cleaning quite a lot lately–how I clean my bathrooms, how I dust, how I vacuum, my cleaning routine–but everything I've shared so far has been the how, never the why. I don't clean because I want people to think my house is perfect or because I think it's fun (it's usually not) or because I don't have anything else to do. For me, the why of cleaning is this: when my home is clean, I feel better and function better. I can accomplish tasks with greater ease and efficiency, I am more hospitable and willing to invite others in, and my home feels like a sacred refuge from the world.
The other day, I heard a woman remark that any woman with children who has a clean house is selfish. I vehemently disagree–I think cultivating a peaceful and clean home environment to the extent that is possible given your season of life is one of the most selfless gifts a person can give his/her family. I was a nanny for 13 years and found, nearly without exception, that the homes I nannied in that were clean and orderly almost always housed families who were more peaceful, kind, calm, and grounded than their messy-homed counterparts.
I realize that every family has different priorities, and I respect that. I also understand that there are family homes where cleaning is a priority, but not always a possibility due to life circumstances. I believe in grace and compassion, so if a clean house isn't a priority for you and your family, or if you're just not able to clean the way you'd like, I respect you and understand that we're all living different lives. Note: If you're unable to clean yourself, but can afford to hire a cleaning service, that may be a great solution to the messy house conundrum. 
Here are nine awesome benefits of maintaining a clean home; whether you're a routined cleaner like me or a little less enthused, perhaps you'll find your cleaning why today!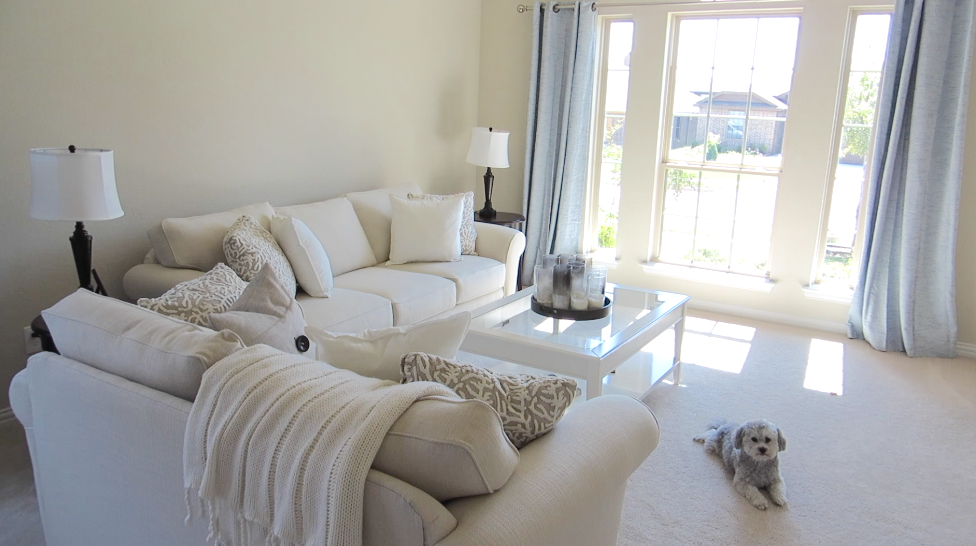 1 | Your home will be clean
Shocking, right? Clearly, the most obvious benefit to a clean home is that it's clean. When you maintain a clean home, you can reduce mold, kill germs that could make you sick, improve indoor air quality, and help prevent pest infestations. After touching grimy grocery carts and gas pumps and walking through public restrooms and on dirty streets, it's a relief to be in a clean, hygienic space.
2 | You'll waste less time
When a space is disorderly, lots of time is wasted trying to find things, and lots of mental energy is wasted trying to focus. In fact, researchers at Princeton found that physical clutter negatively affects a person's ability to focus and process information (source). Even without science backing it, we all know this to be true. A clean and orderly desk is more conducive to productivity than a desk with piles of papers, half-drunk drinks, wrappers, and assorted office supplies. A clean and orderly kitchen makes cooking more efficient (and enjoyable) than a kitchen with stacks of dirty dishes in the sink, a full trash can, and cluttered countertops. In my personal experience, the time I spend cleaning is returned two-fold in the time I save by completing tasks in an efficient and focused manner.
3 | Your home will look better
Even if your home doesn't look like a showroom (ours sure doesn't), a clean home will always be more aesthetically pleasing than a dirty or cluttered one. After moving into our house about six months ago, we've slowly decorated and made it our own. Though we've made some progress, there's still a lot left to be done. Even though our home to-do list feels miles long, our house is a place of solace, and a large part of that is because it's clean. It's easier for me to overlook the mismatched furniture and bare, unpainted walls when my environment is tidy and clean. If you can't check off everything on your house to-do list right away, keeping your space clean will help you love your home while you wait.
4 | You're more likely to invite people over
It's a fact: when your home is clean, you're more likely to invite people into it. Think about the episodes of Hoarders you've seen–almost every episode begins with a friend or family member coming to the hoarder's house for the first time in years, sometimes decades. People I know who have houses that are usually unkept don't host anything at their home. Hospitality is a gift; inviting people into your space establishes trust, intimacy, transparency, and vulnerability that restaurants or coffee shops can not. If hospitality is important to you, maintaining a clean home environment will facilitate it.
5 | You'll feel less stressed
As Gretchen Rubin says, "Outer order contributes to inner calm." (How many dozens of times have I quoted that?) I wholeheartedly agree. Even when I'm walking through a particularly challenging season of life, I find that I feel significantly less anxious and stressed when my home is in order. Research agrees; in fact, one study found that clutter can actually raise an individual's level of the stress hormone cortisol (source) and a survey conducted by the Huffington Post found that home organization was as much of a stress trigger as unexpected expenses (source).
6 | You'll move more
Cleaning a house, no matter the size, is hard work when done correctly. I break a sweat every time I clean my bathrooms or vacuum! One study found that the cleaner an individual's home was, the more exercise he/she got (source). I think that research boils down to the "an object in motion stays in motion" phenomenon–a person who is willing to spend time doing household chores like scrubbing dishes, washing floors, cleaning toilets, and sweeping is also likely to be willing to put in the time and effort to take care of her body. Because I work from home, I use household chores as a way to physically break up the day and monotony of being in my desk chair.
7 | You may eat at home more often
There's nothing that will send me to the drive-through faster than a filthy kitchen. No one wants to prepare food, cook food, or consume food in a dirty environment. Not only is it unsanitary and disgusting, but it will also squelch your culinary creativity. I love to cook and see my kitchen as a canvas–when it's clean and sanitized, I feel like it's blank, ready to be created in. When it's dirty, it's just the opposite. A clean kitchen is more likely to be cooked in than a dirty one.
8 | You'll feel more house proud
When your house is clean, you'll feel proud of it. When you feel proud of something, you take care of it. It's a great cycle to be in! Even though my home is far from decorated or "finished" (we literally don't have anything hanging on the walls), I feel proud to live in it. It looks nothing like a showroom and it's decidedly not magazine-worthy, but it's orderly and clean. When people come to visit, they'll often remark how it feels fresh or open. I'm proud of it feeling "fresh," and I think it feels open because there's barely any furniture filling it! 😉 Regardless, a clean home is one that you'll feel proud of.
9 | Your home will feel like a refuge
A clean home is inviting, peaceful, calming, warm, welcoming, and relaxing. This is the top reason why I dedicate 30-60 minutes each day to cleaning; I want my home to feel like a refuge. As an introvert, after going on adventures, meeting new people, spending time in groups, or even running errands, I always look forward to returning to my safe, quiet place. I've always felt this way, even when home was a tiny dorm room in college–home is home. I feel like I can breathe easier when I'm in my own four walls, and I love when it's tidy and clean.
Having shelter, and especially a lovely home, is a gift, and I feel like taking care of it by spending time cleaning is an act of cherishing and thankfulness. Because of this, I value a clean house and prioritize it as such. Even though I don't always look forward to scrubbing my bathrooms or washing the floors, I do those tasks, because of the nine reasons listed above. What about you?
// What benefits do you see to having a clean home?
Related: My Updated Cleaning Routine + The One Change That Made It Click + Cleaning Routine Series: Bathrooms (Monday) + Cleaning Routine Series: Dusting (Tuesday) + How I Clean My Home (Frequency, Order, Supplies) + 6 Simple Steps to Organize a Huge Mess + 7 Ways to Clean Your House Without Really Cleaning It + How to Simplify Household Chores
Thank you for reading! You can find me online on Facebook, Instagram, Pinterest, and Twitter. If you'd like to be alerted whenever I publish a new post, you can follow me on Bloglovin' or subscribe via email. Check out my fun tees in my Etsy shop and listen to my weekly podcast about simplifying life, Simplify Everything! Are you a blogger too? Check out my Blogger Mentorship Program.