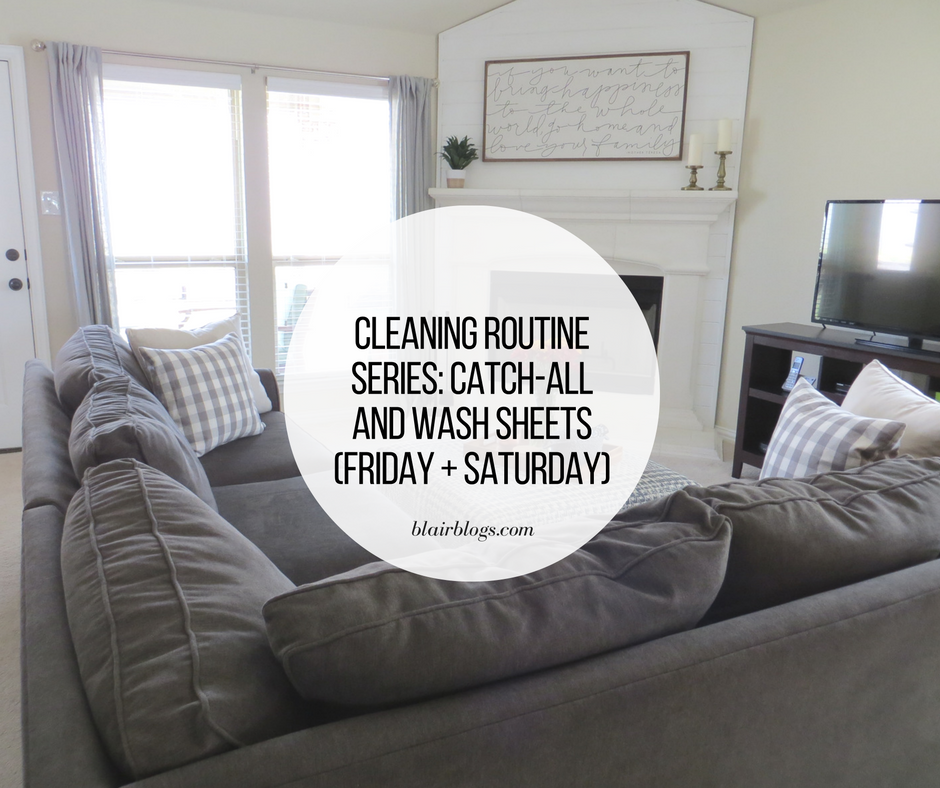 My Weekly Cleaning Routine
via Clean Mama, with one change
Friday: catch-all day
Saturday: wash sheets
Four weeks ago, I shared how I clean my bathrooms, three weeks ago, I shared how I dust my home, two weeks ago, I shared how I vacuum, last week, I shared how I wash my floors, and today I'm sharing what a "catch-all" day means and how I wash my sheets.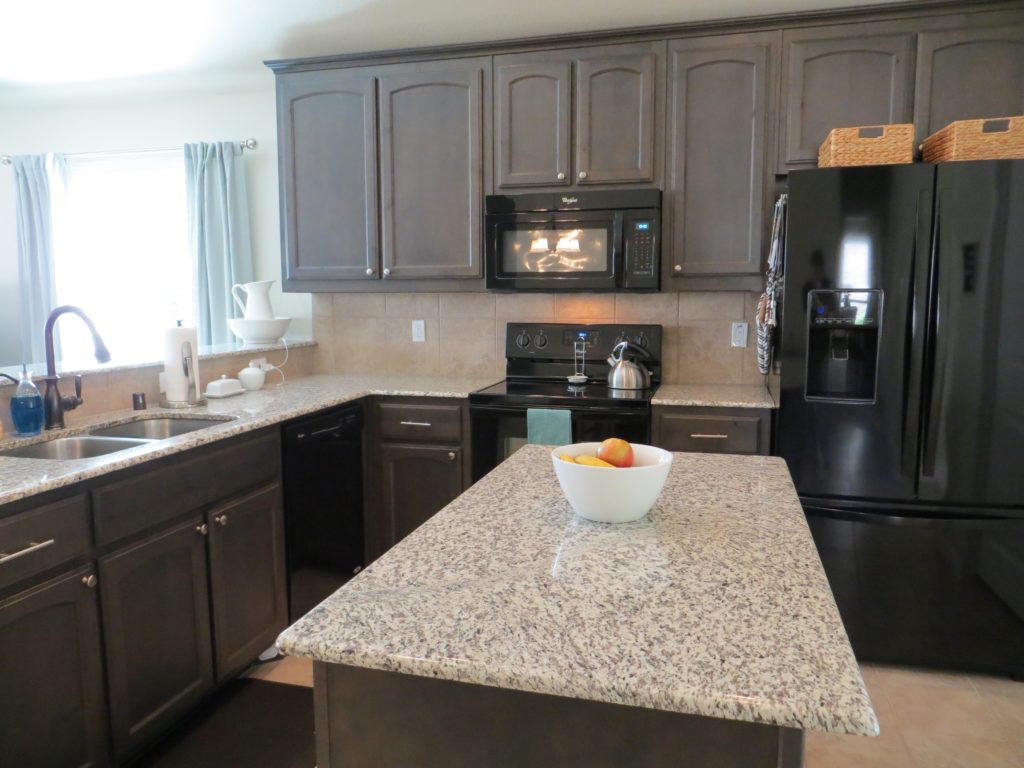 (Friday) Catch-All Day Tasks
Friday is catch-all day! It's when I catch up on any tasks that I wasn't able to complete during the week and straighten up our home for the weekend. Here's a list of cleaning tasks that I may complete (depending on what's needed) on Fridays:
Complete any tasks I didn't complete Monday-Thursday
Wipe down kitchen
Spot clean bathrooms
Clean out refrigerator
Fold and put away laundry
Sort mail
Straighten up house
I usually spend only 10 minutes or less on Friday cleaning tasks!
(Saturday) How I Wash My Sheets
Strip bed immediately after waking up
Put sheets in washer using the following settings: Bright Whites, Hot Water, Soak
Dry sheets
Put them back on bed
Note: I only have one pair of sheets for each bed. This wasn't intentional but saves on storage space, and it also forces me to wash, dry, and re-make our bed in one day when I wash them. Plus, nothing beats climbing into bed with freshly washed sheets!
Another note: I only wash our guest room sheets after we have guests. If there's a long span of time between one guest and another, I'll often re-wash the pillowcases or the sheets so they're fresh.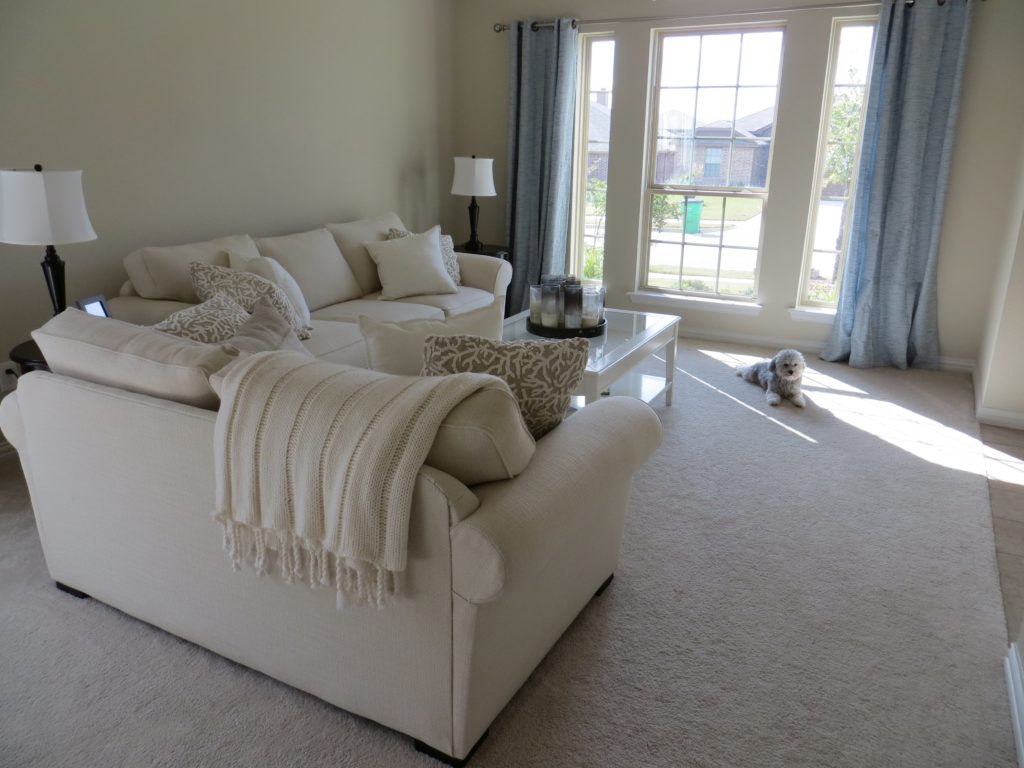 I realize this isn't thrilling or life-changing, but my hope is to inspire you to find a cleaning routine or rhythm that suits you so that your home can feel like a sanctuary to you, the way mine does for me. I'm not sharing a video this week because it would be so short that it'd be a waste of time for me to film it and a waste of time for you to watch it! 😉
// Do you have a catch-all day? How/when do you wash your sheets?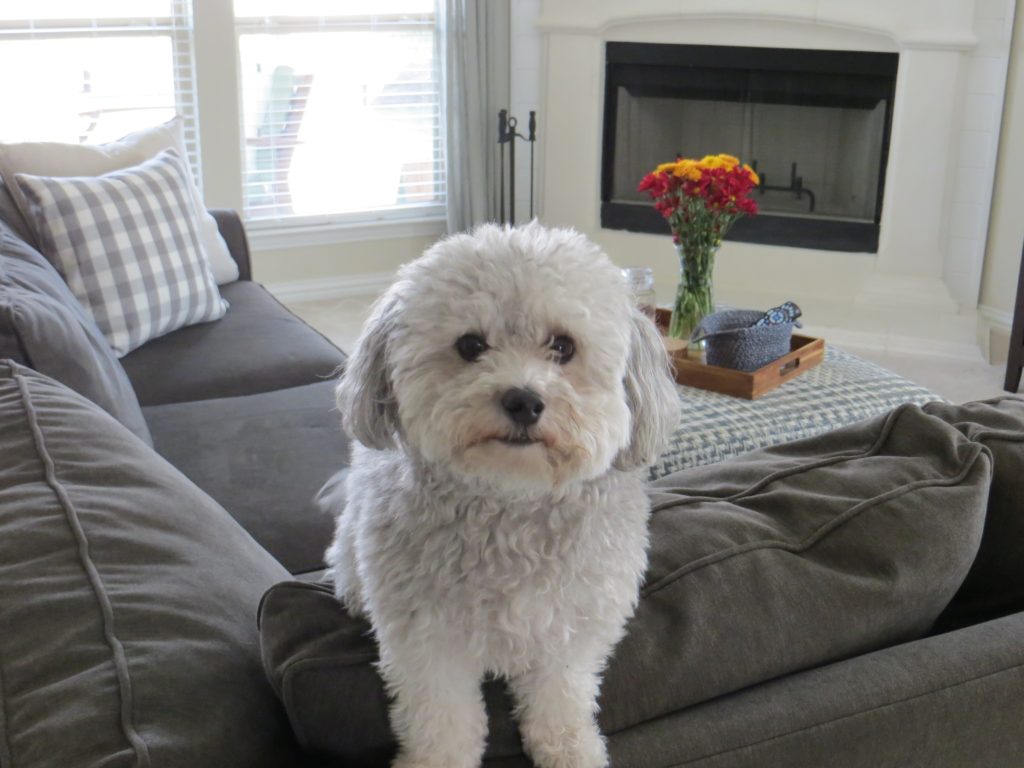 Thank you for reading! You can find me online on Facebook, Instagram, Pinterest, and Twitter. If you'd like to be alerted whenever I publish a new post, you can follow me on Bloglovin' or subscribe via email. Check out my fun tees in my Etsy shop and listen to my weekly podcast about simplifying life, Simplify Everything! Are you a blogger too? Check out my Blogger Mentorship Program.
Related: My Updated Cleaning Routine + The One Change That Made It Click + Cleaning Routine Series: Bathrooms (Monday) + Cleaning Routine Series: Dusting (Tuesday) + Cleaning Routine Series: Vacuuming (Wednesday) + Cleaning Routine Series: Wash Floors (Thursday) + 9 Benefits of a Clean Home