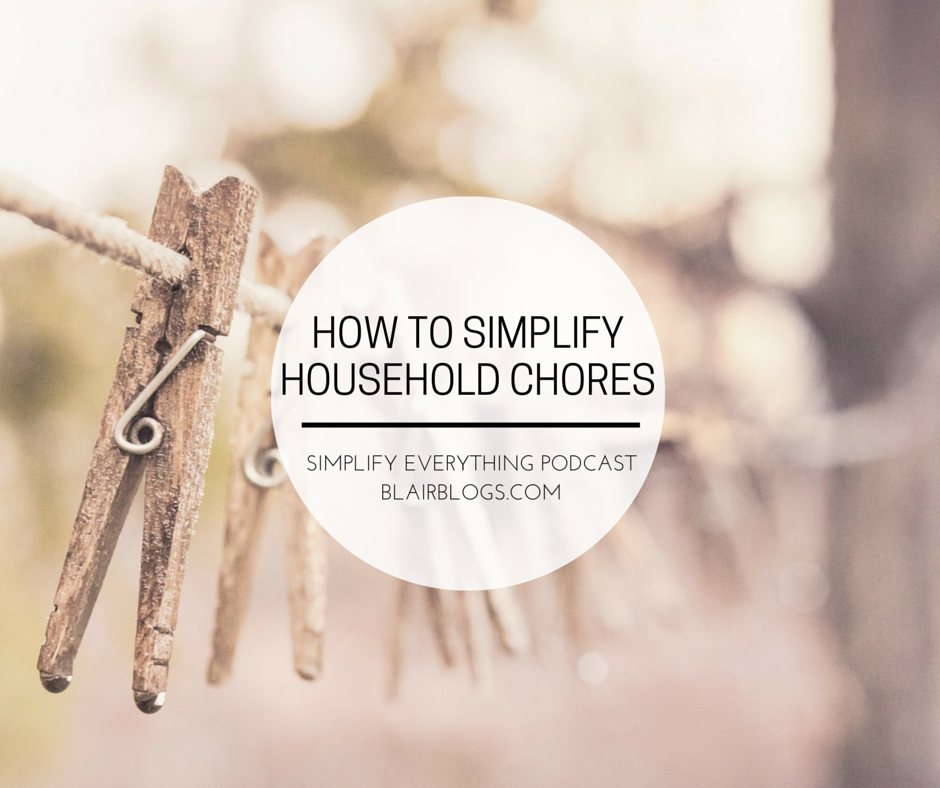 In case you missed it, I started a podcast last week! Last Friday, I talked about ways to simplify traveling by plane. This week, I'm discussing how you can simplify household chores. With Spring cleaning right around the corner, I thought a podcast about manageable, stress-free cleaning and household chores was in order. Enjoy!

Podcast: Play in new window | Download
Subscribe
Engage
Leave me a voicemail (Make sure to leave your name and location–your comment, tip, or question could be featured on a future episode!)
For more information on Simplify Everything, click here. Here's to living simply!