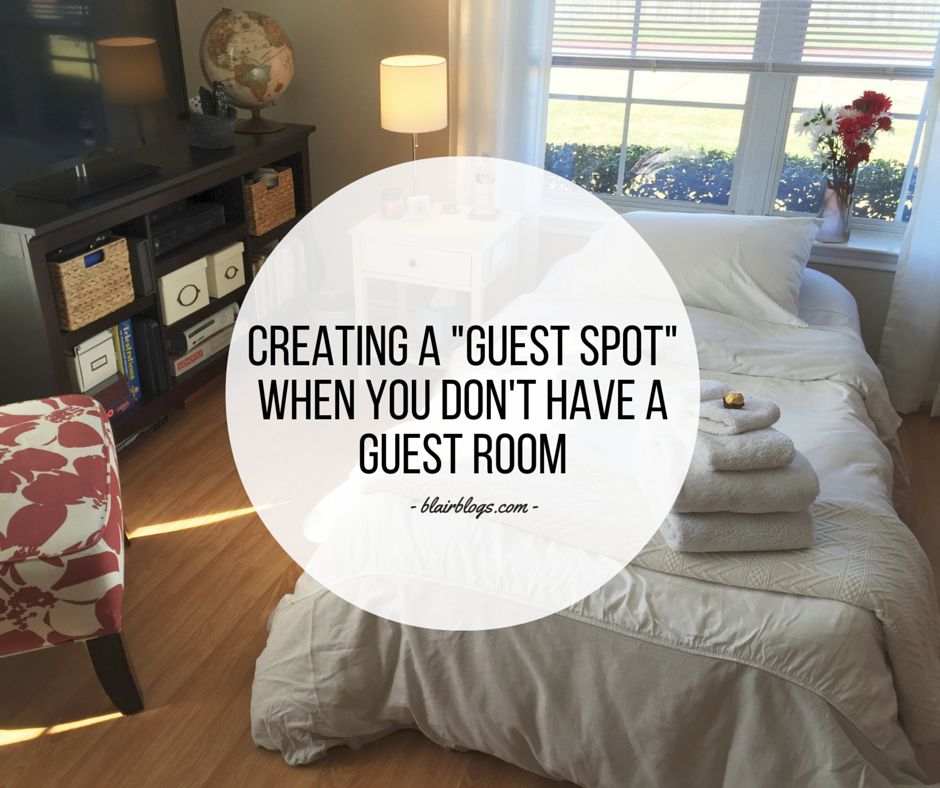 Since my husband and I moved into our little apartment last Summer, we haven't had any overnight guests. Though we both love to host friends and family, we don't have any extra bedrooms or even a pull-out couch so visiting us hasn't been particularly easy for out-of-towners. (Reason 837 why we're so thrilled about moving into our house next month!) But today, my sister is coming to visit us for the weekend! I've spent this week preparing for her arrival and creating a cozy little "guest spot" for her in our living room/office/dining room.
I heard once "if there's room in the heart, there's room in the home." I totally agree! Hospitality is certainly easier in a larger, more spacious home, but true hospitality (as defined by "the friendly and generous reception and entertainment of guests, visitors, or strangers") isn't better in a big home. So, using what I have, in the space we have, I tried to create a comfortable place for my sister to sleep and make herself at home while she visits us.
First, I cleaned my home (cleaning routine here, podcast about simplifying cleaning here). This is always a great first step when you're inviting people into your home! Below is a photo of our living room as it looks on a day-to-day basis, this is before I created a guest spot but after I'd cleaned.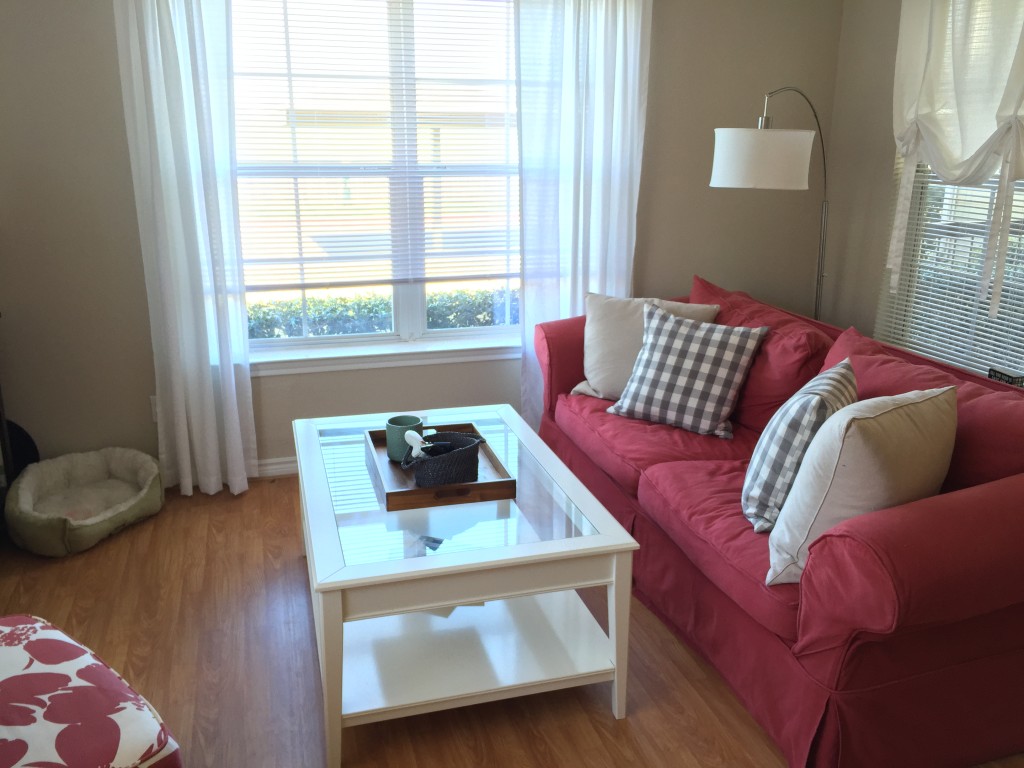 Next, I inflated one of our air mattresses. We have a double-high one, which is perfect for guests because it's not so low to the floor.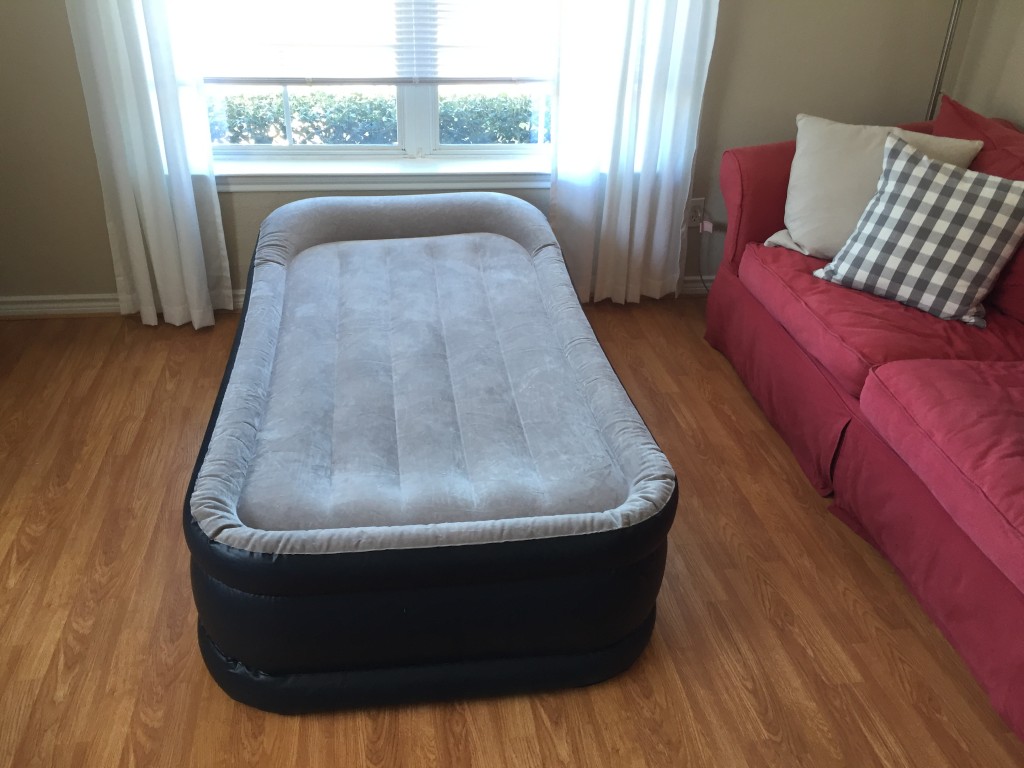 Then, I used a pair of twin-sized sheets I have on hand to make the bed. I also used a queen-sized down comforter. Though it's a little large, I think it adds to the cozy factor! I also pulled the nightstand (that I use as a printer stand) from my office corner and set that up in front of a set of outlets beside the bed.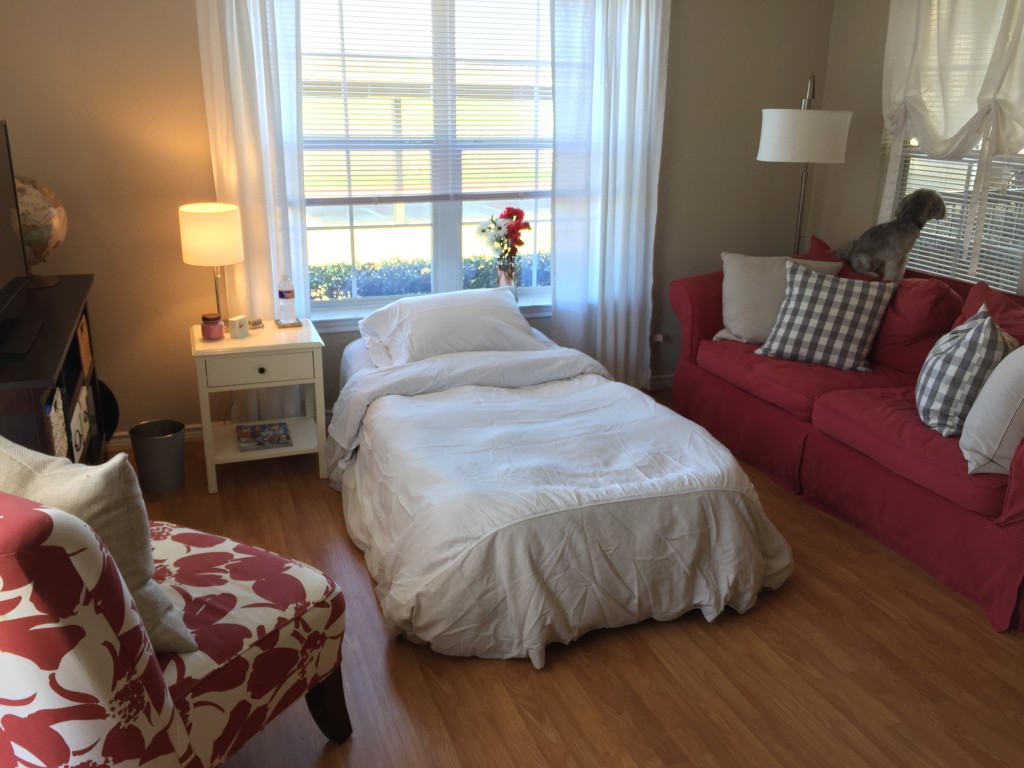 On the nightstand, I put a lamp, a candle, a clock, an iPhone charger, a coaster with a water bottle, and a couple of catalog magazines. I emptied the drawer (which usually holds computer paper) as well, so that my sister can fill it with her own items if she wants. I also added some flowers and a small trash bin to make the spot feel a little more like a room.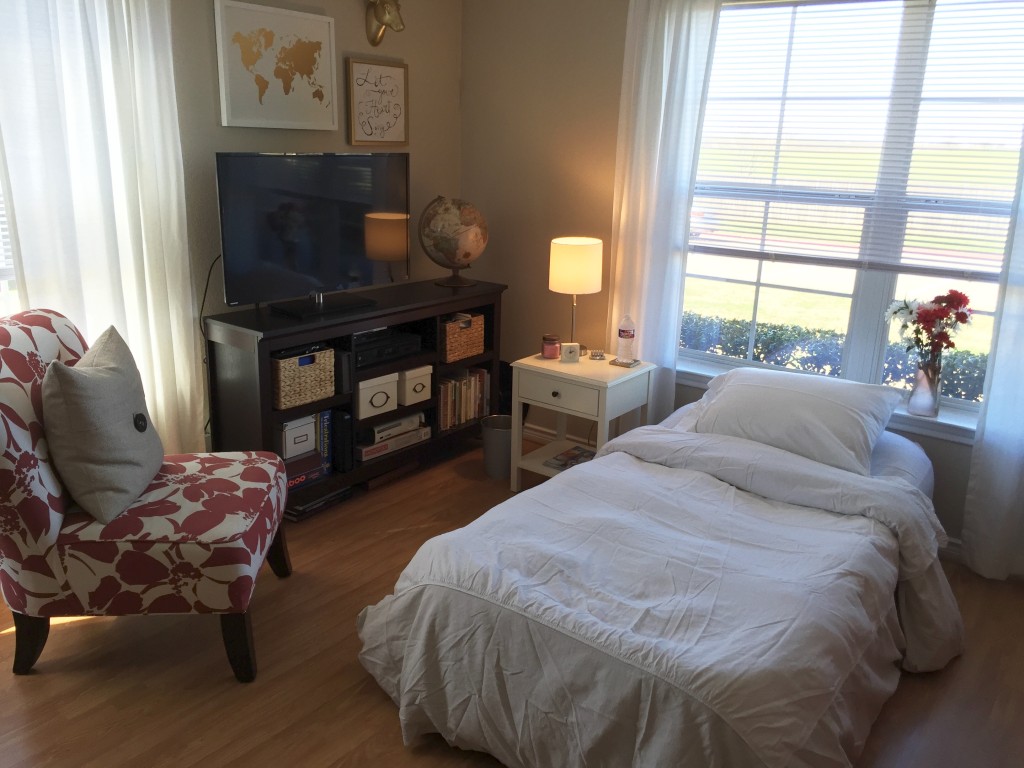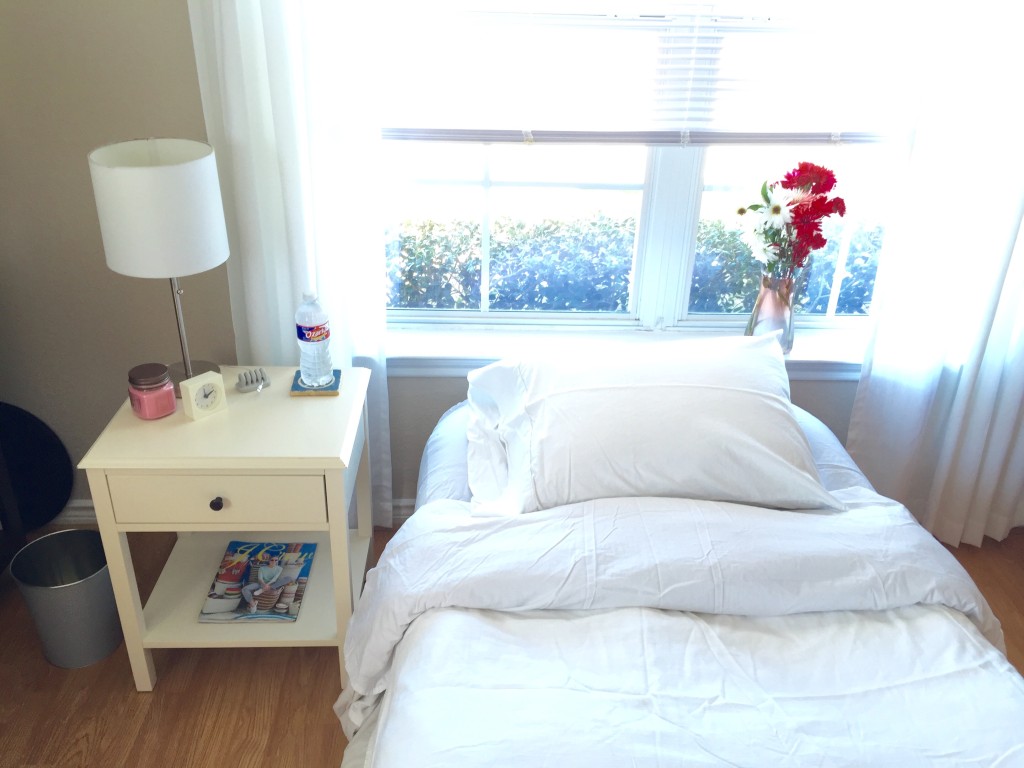 Even though I know she wouldn't care either way, I did break out my iron and run it over the bed spread a couple of times, just for good measure. Then, after washing some extra towels and blankets so that they'd be fresh, I added them to her spot. (With a chocolate on top of the towels, of course!) There's nothing like being in someone else's home and being freezing cold at night! Finally, I put a little box of tissues on top of the catalogs on her nightstand and taped our wifi network information to the side of the nightstand, where she can easily see it.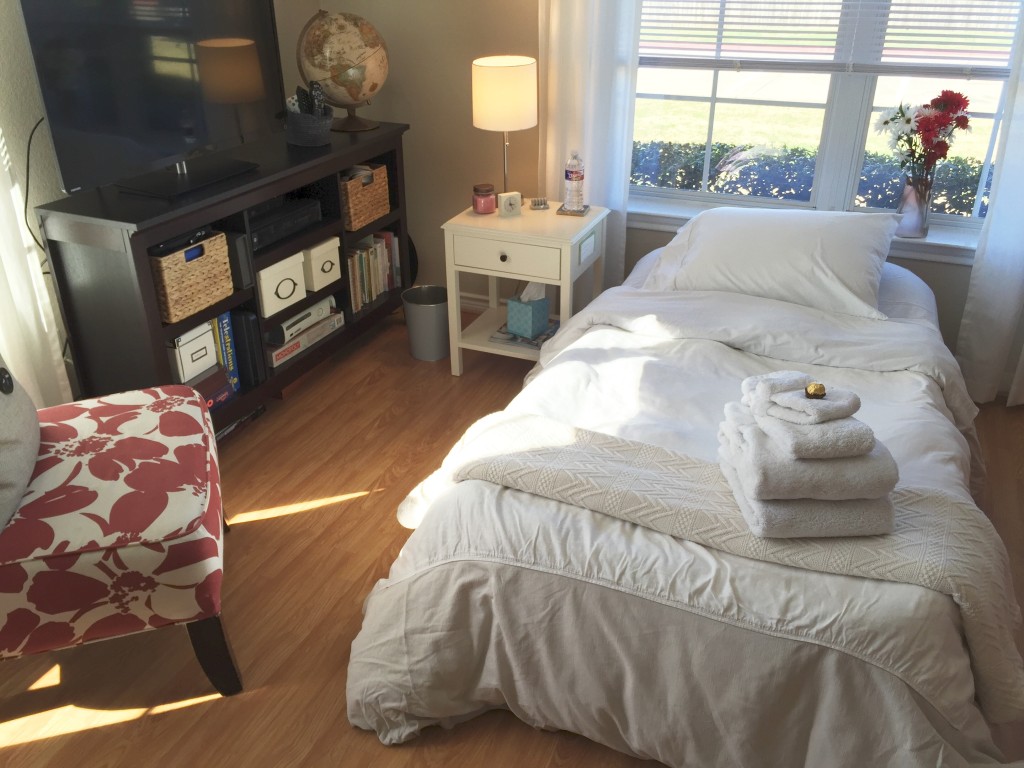 I think it turned out rather welcoming and cozy considering our less-than-ideal setup for guests. Now, I just have to wait until my sister arrives tonight! 🙂
// Have you ever made a little "guest spot" because you don't have a guest room?