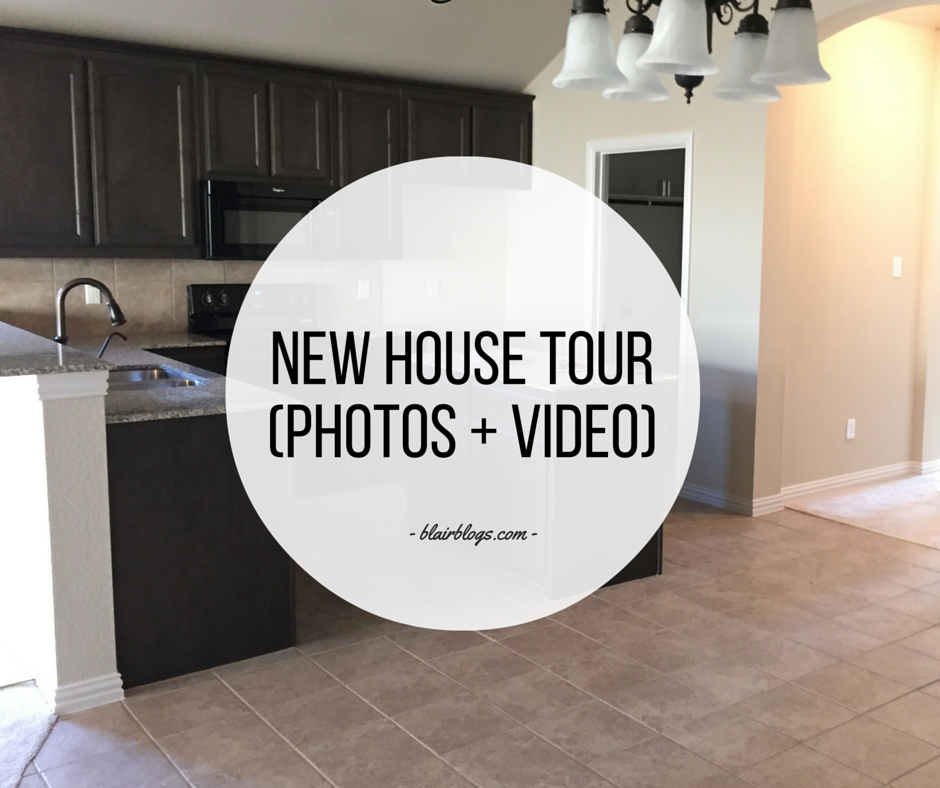 Huge thanks and a Texas-sized hug to each of you who so kindly shared in our excitement after my post yesterday! Y'all are so sweet. Today, I'm excited to share some interior photos and a home tour video. I wasn't thinking "blog post" when I snapped the photos (or took the video–I'll explain that later), but they are clear enough to share and can certainly help share the story of our home.
Alright, let's start in the entryway/living room. I think it's my favorite room in the house. The light pours into it and makes it feel so fresh and airy!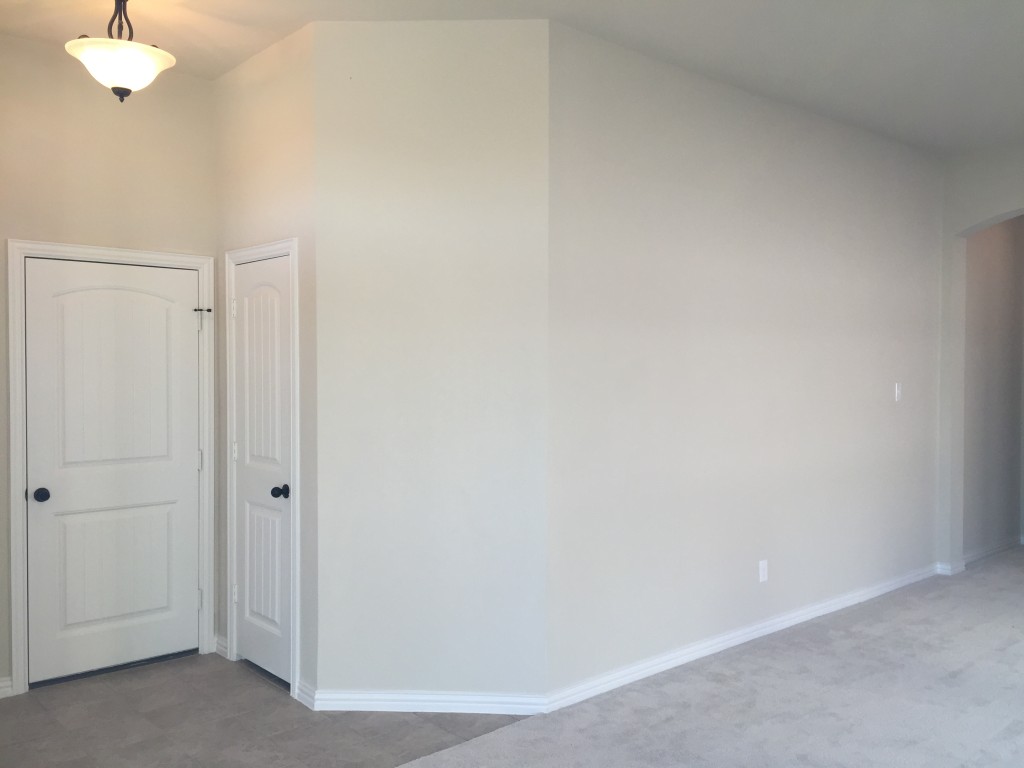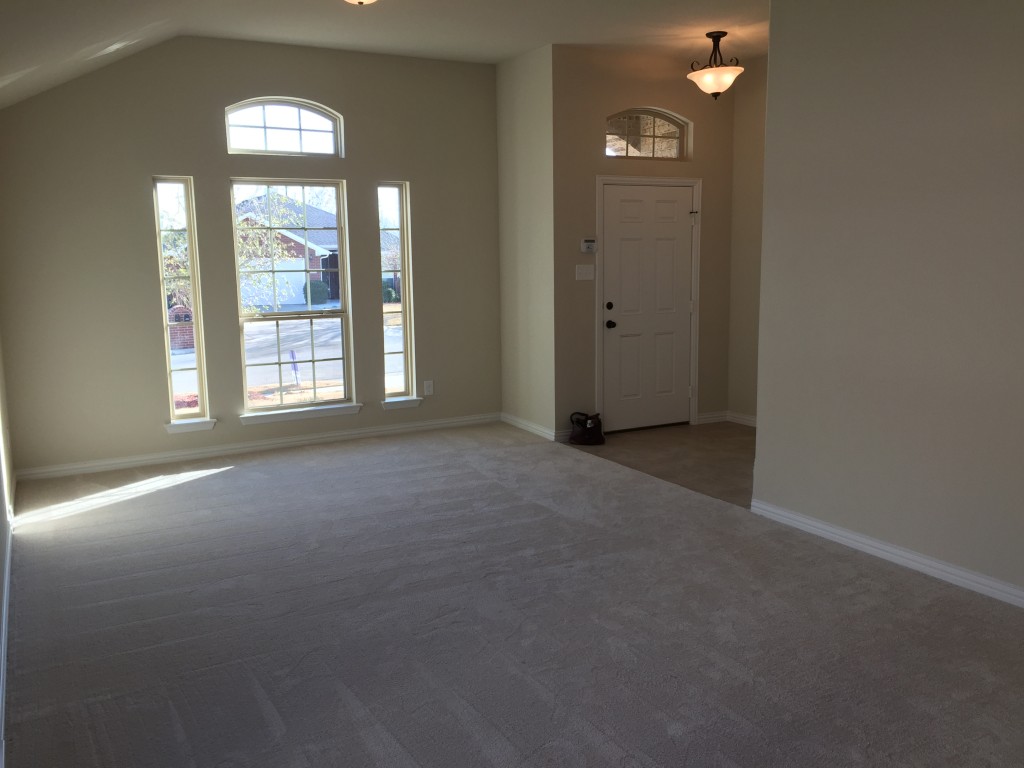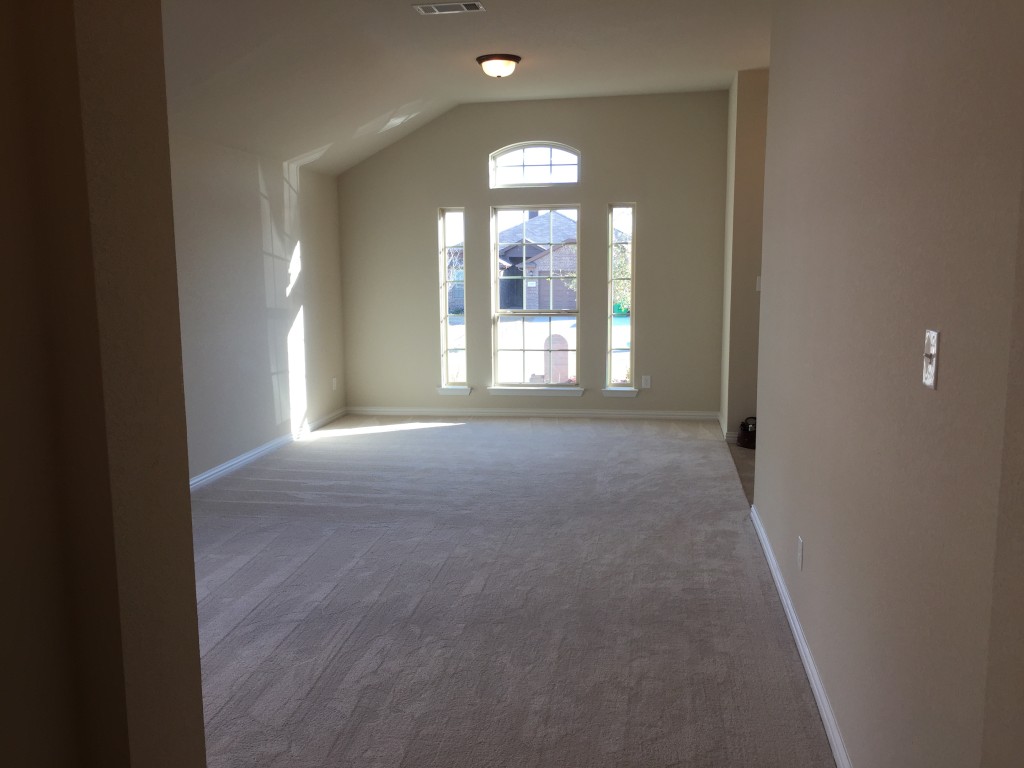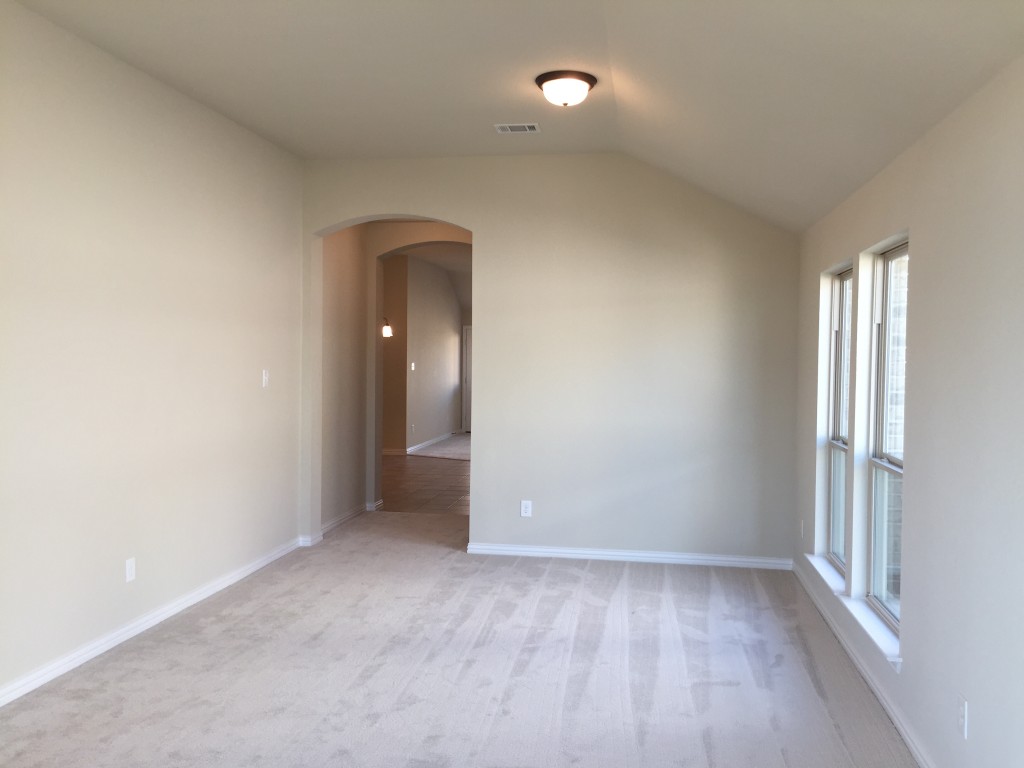 Now, if you walk through the archways pictured above, you'll find yourself in the kitchen and den area, with entrances to the master bedroom and the secondary bedrooms and bathrooms on the left.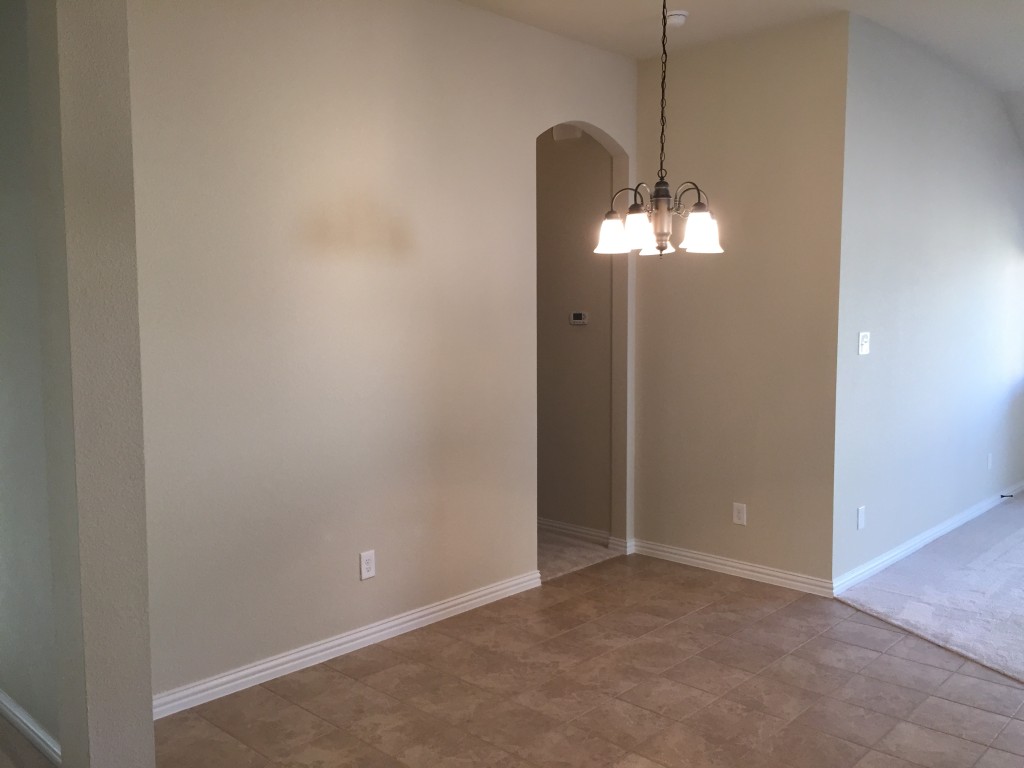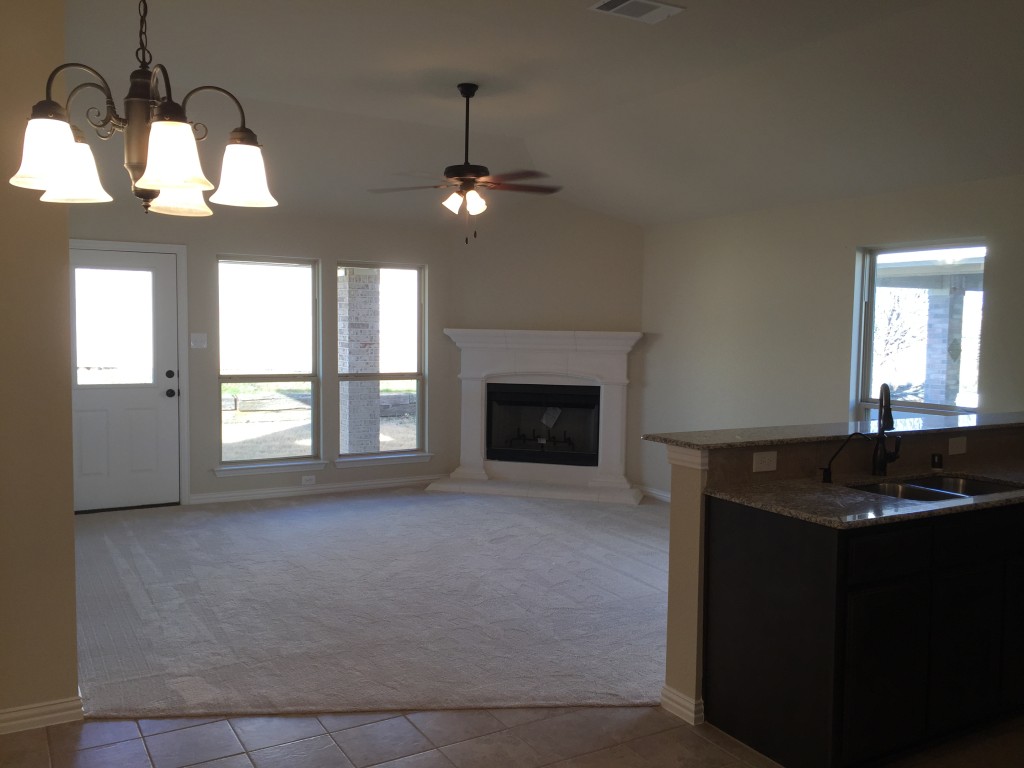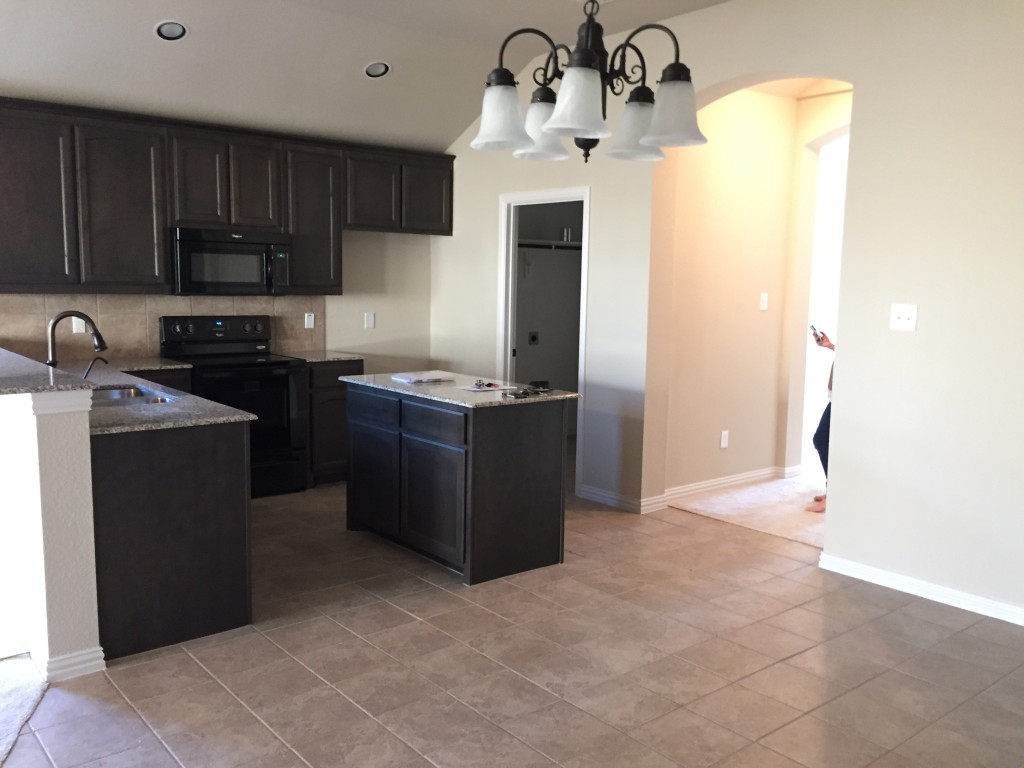 There's no easy way to take photos of fully enclosed rooms, but below is a photo of our master bedroom. (You can watch the video for a better idea of the space!)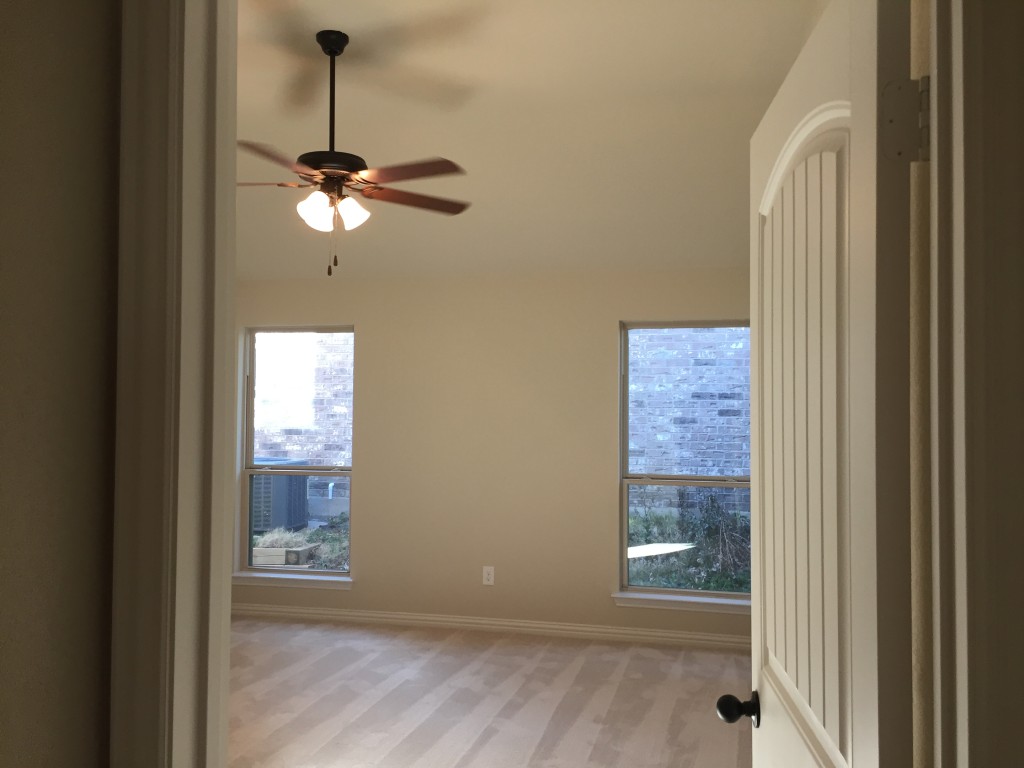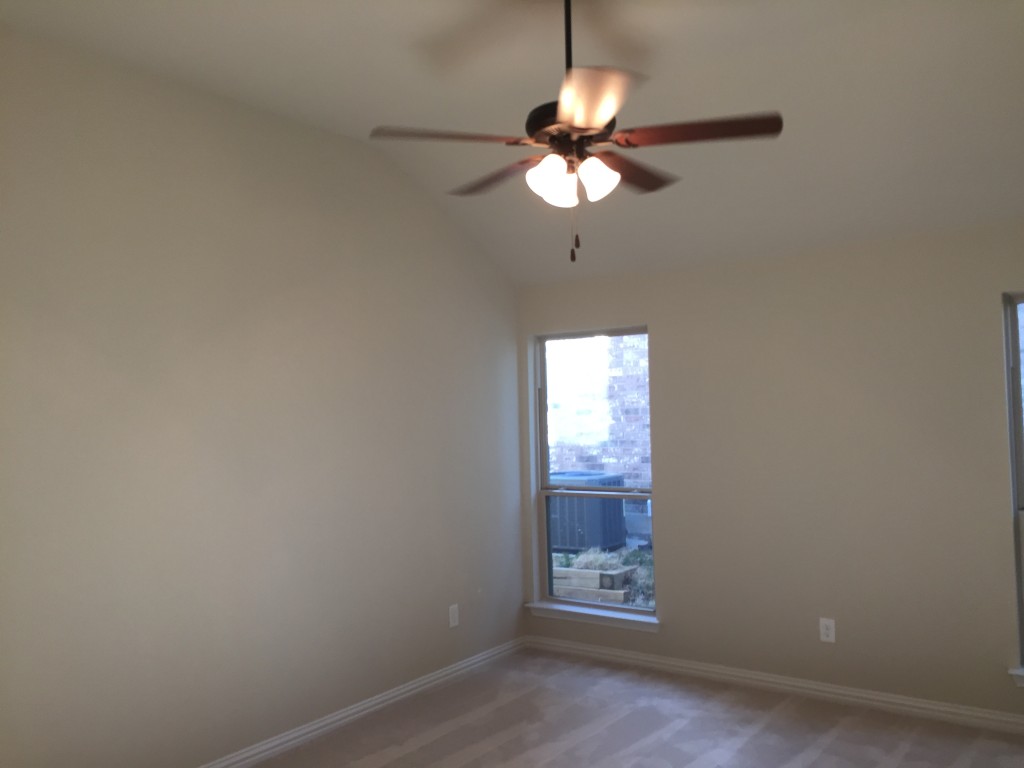 Now, into the master bathroom and closet. The closet is through the bathroom as you can see below!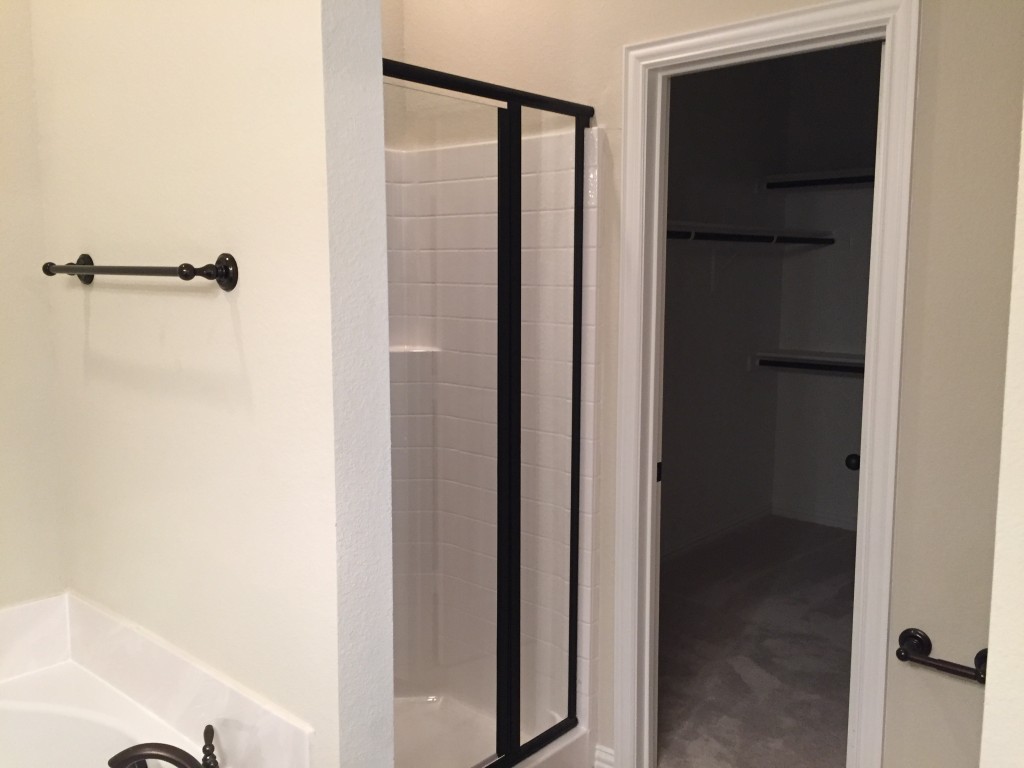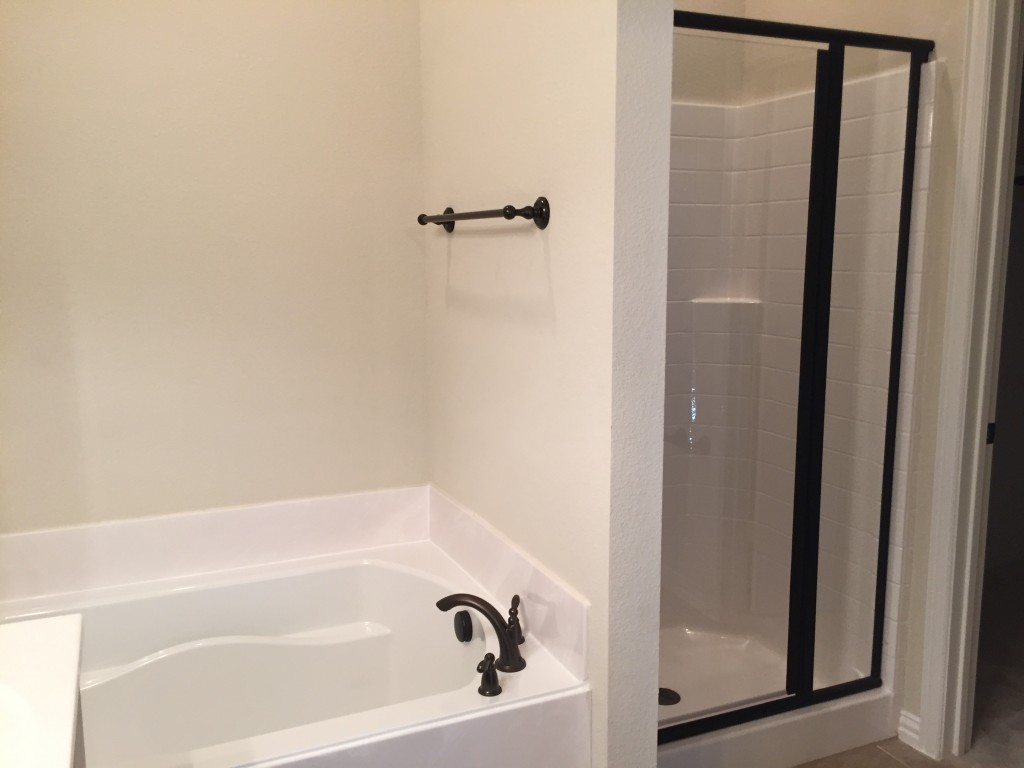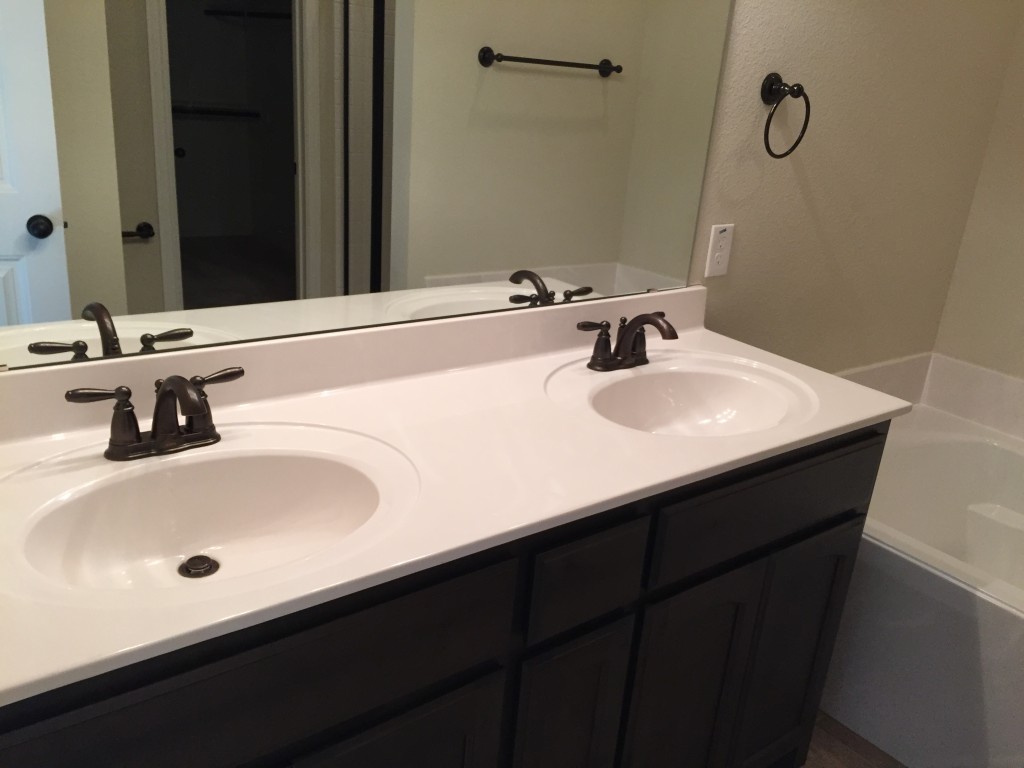 If you walked into the second hallway, it would lead to the secondary bathroom on the left and three bedrooms on the right. (The bedroom pictures are nearly impossible to take…again, you can watch the video for a better idea of the flow of the house!)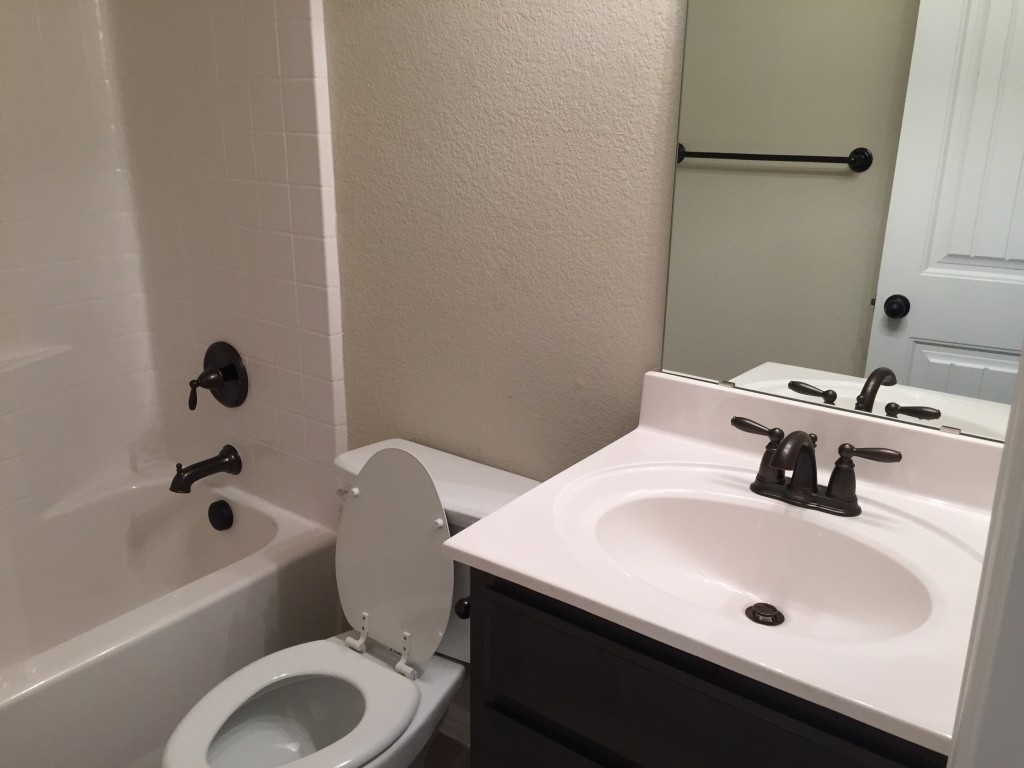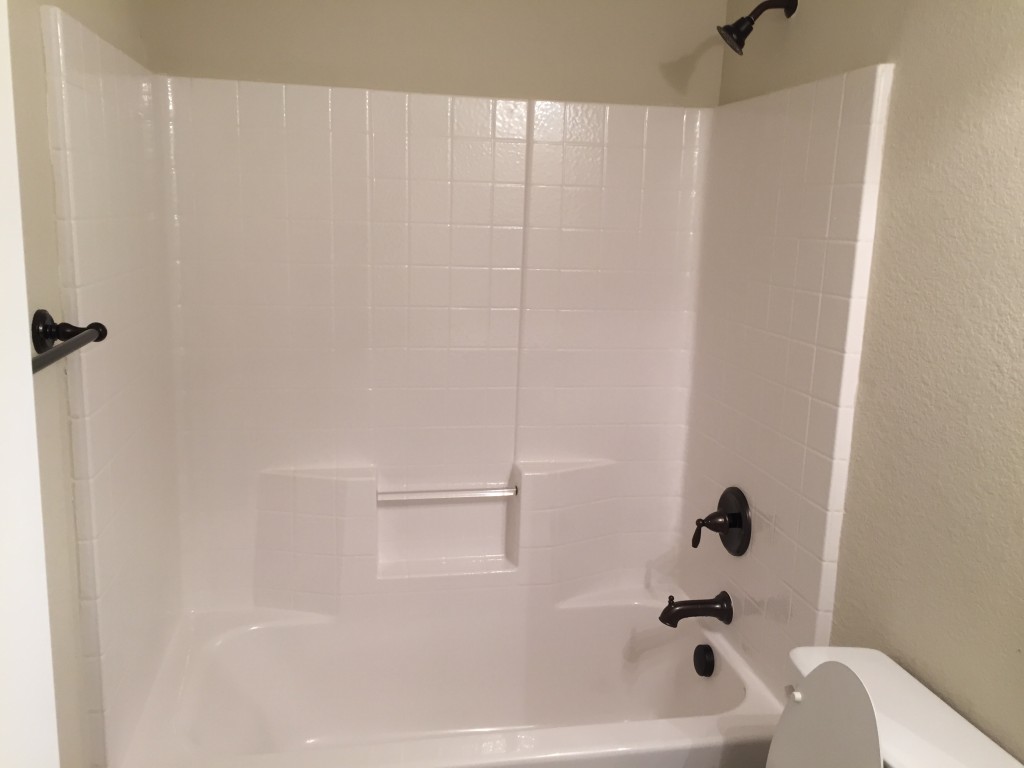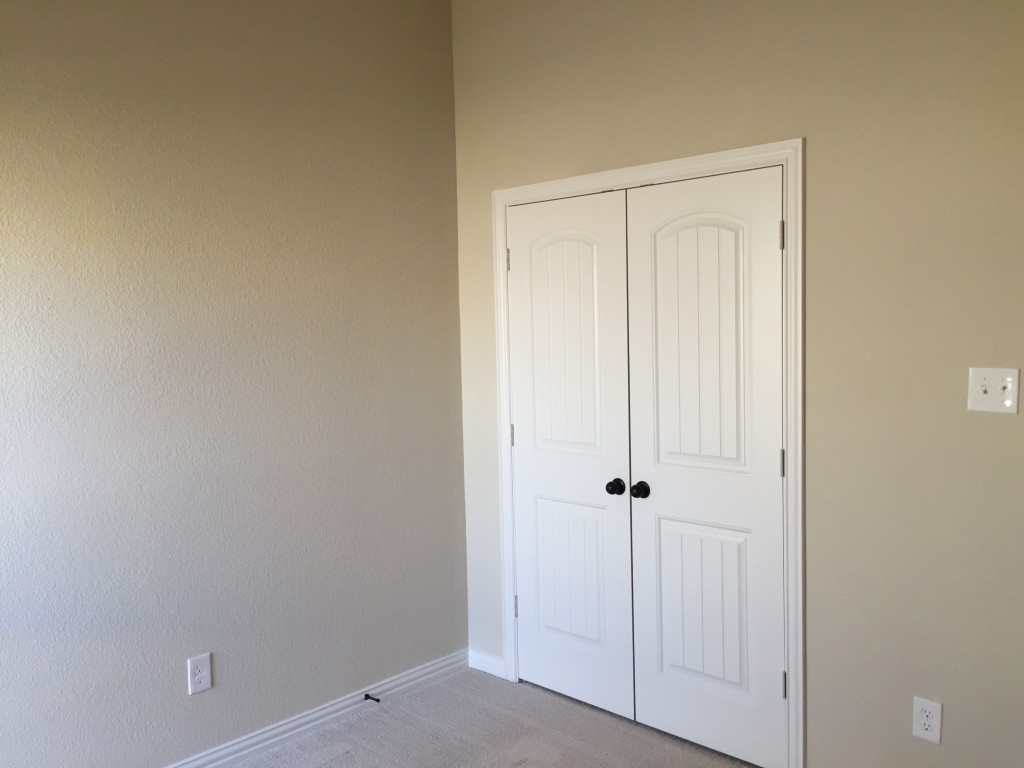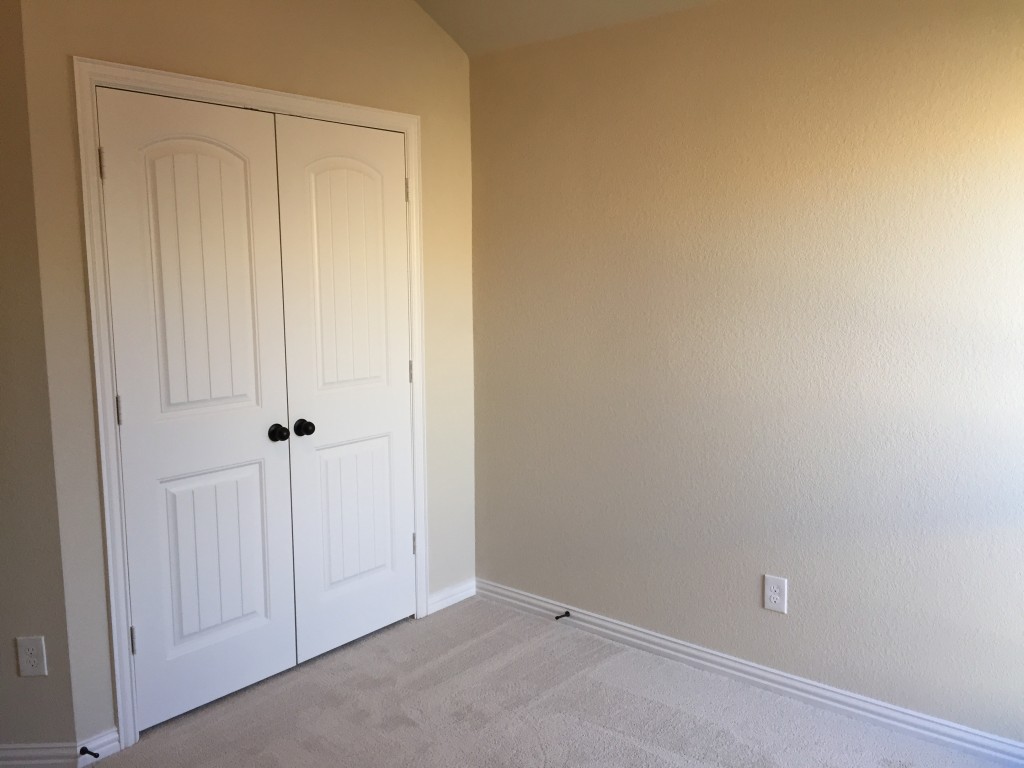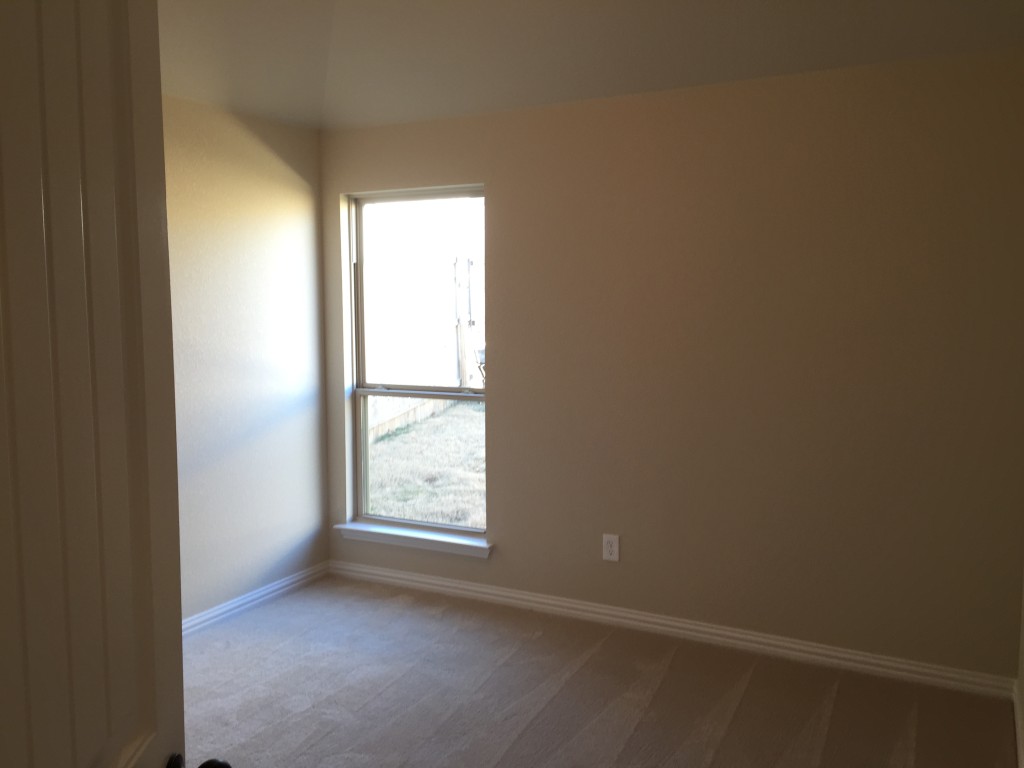 And finally, there's a door to our backyard from the den that leads to a covered patio and a little fenced yard.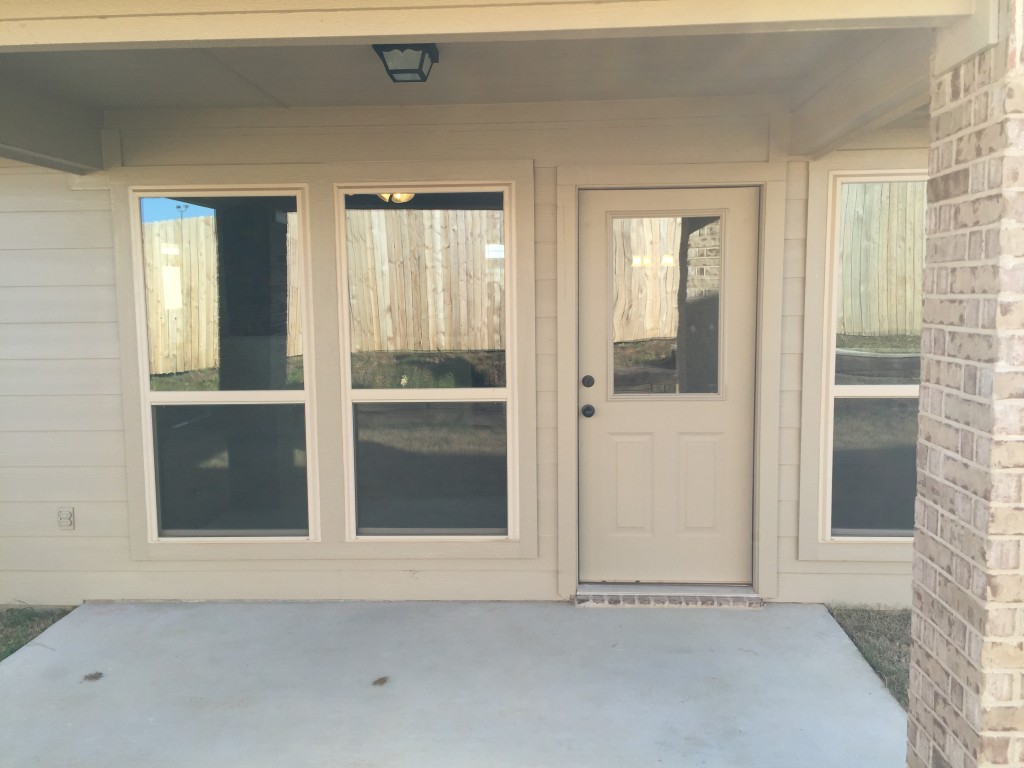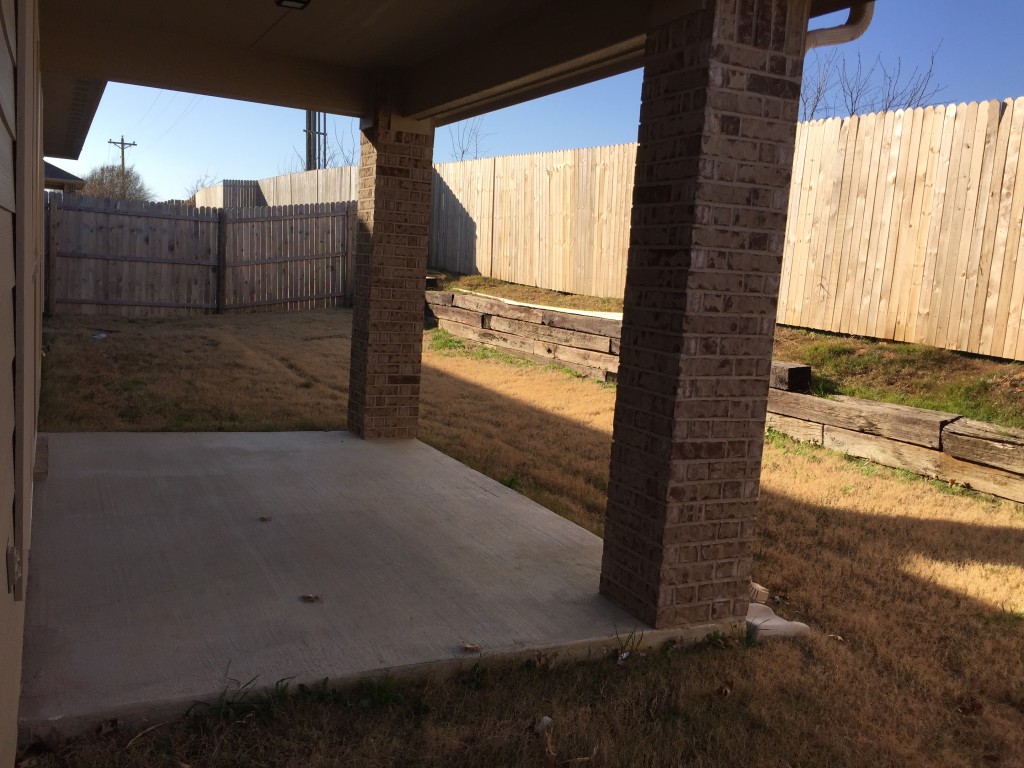 And that's our first home! Below is a video that I filmed on my phone during our inspection to send to my family in Maryland so that they could see our house. I and gushing throughout the entire video…so much so that I really contemplated sharing it here! (It's a little over-the-top!) But, it's so much easier to see the layout of the house through a video, so here it is. Please keep in mind that I was filming for my mom and dad during our inspection, so there's chatter in the background and I'm completely emotional!
When I walk in, I meant to say "And to our LEFT is our garage door," not "to our right." Again, #emotionalfiliming.
Once we close in a few weeks, the fun really begins. Decorating! We can't wait. Thanks for following our journey!