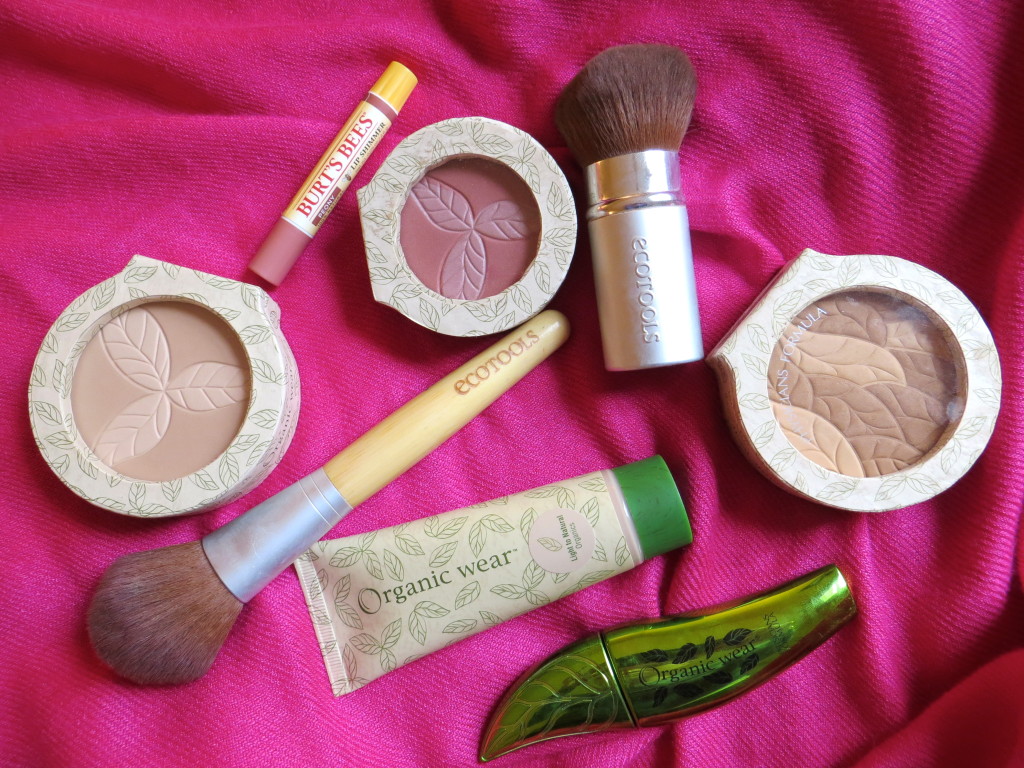 One of my New Year's resolutions was to phase out chemical-laden beauty products and replace them with their natural and organic counterparts. Let me just be upfront and say: this was a lot more difficult than I previously imagined! Unfortunately, stores just don't carry organic beauty products…which means there isn't a demand for them!
Well, I demand them. My researcher genes kicked into gear and I scoured (scoured) the internet and every store within a 15 mile radius for the organic products I was looking for! Good news: I found them! (At Ulta, Target, and Amazon)
Thank goodness for Organic Wear by Physician's Formula…it is the first line of 100% organic makeup that has been recognized for its natural ingredients. Above is a photo of what I'm using these days to "put my face on." I have to say, honestly, I. love. this. makeup. My skin has cleared up even more, is softer and it stays on all day! Here's a breakdown: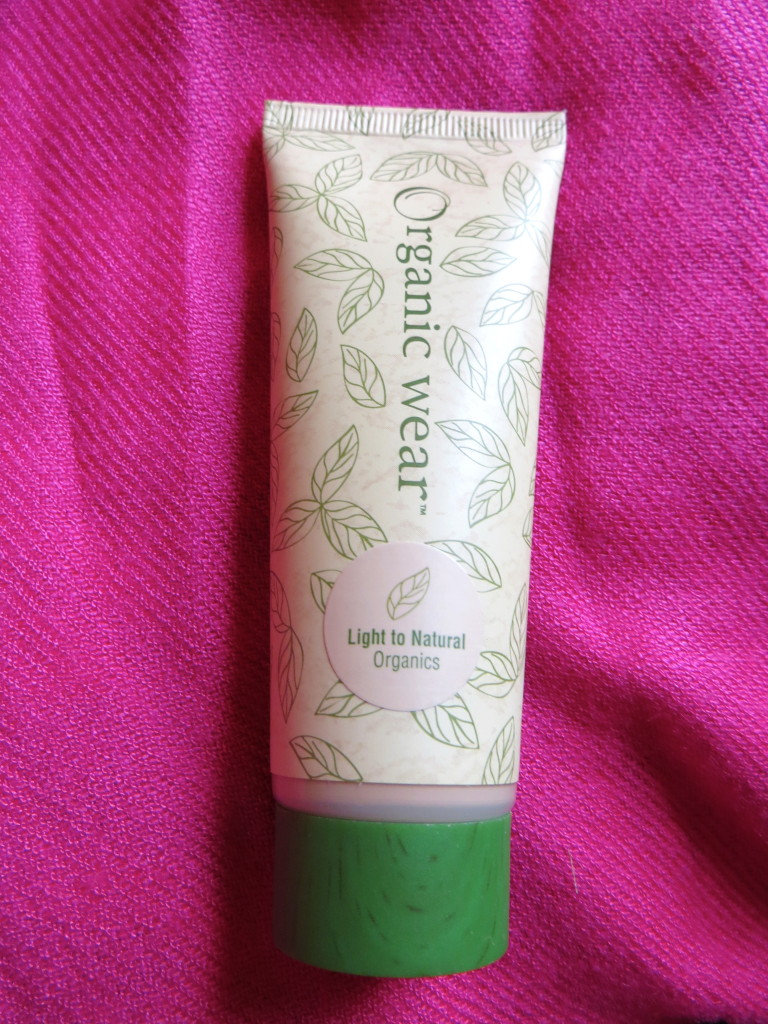 100% Natural Origin Tinted Moisturizer | First, I apply this all-over lightweight tinted moisturizer. Love it!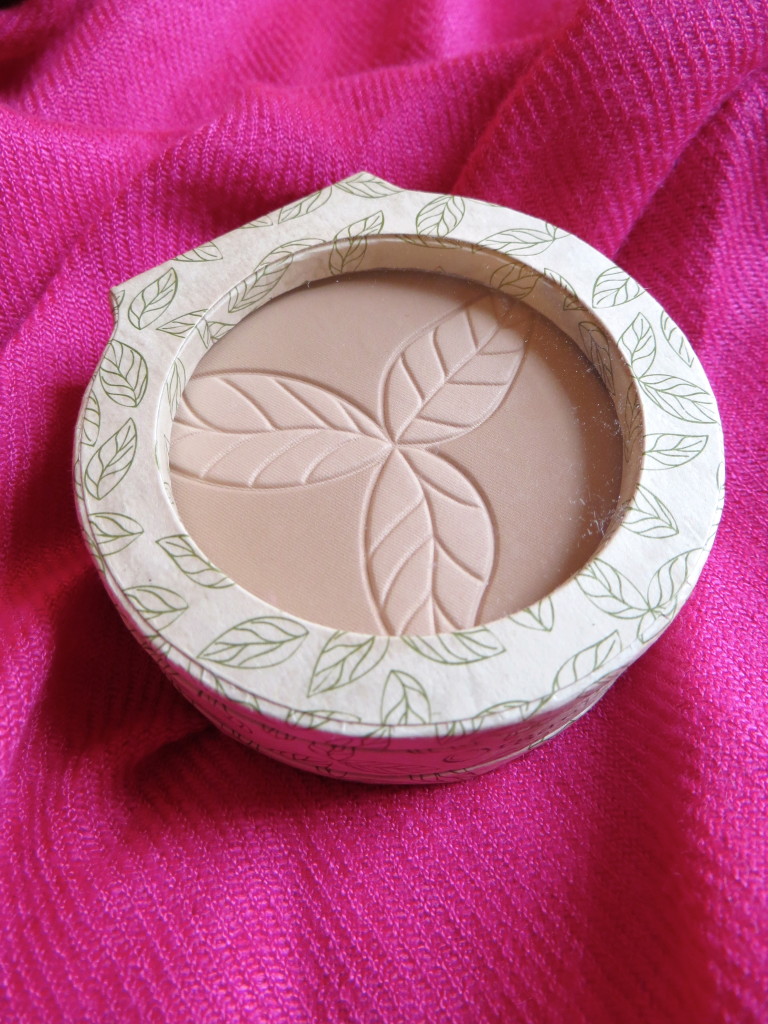 Organic Wear Pressed Powder | Next, this light powder sets the tinted moisturizer and gives my face a nice, even slate for the rest of my makeup. This powder isn't as heavy on the coverage as the BareMinerals I used to use, so it took some getting used to. I'm beginning to really like the way it feels, though!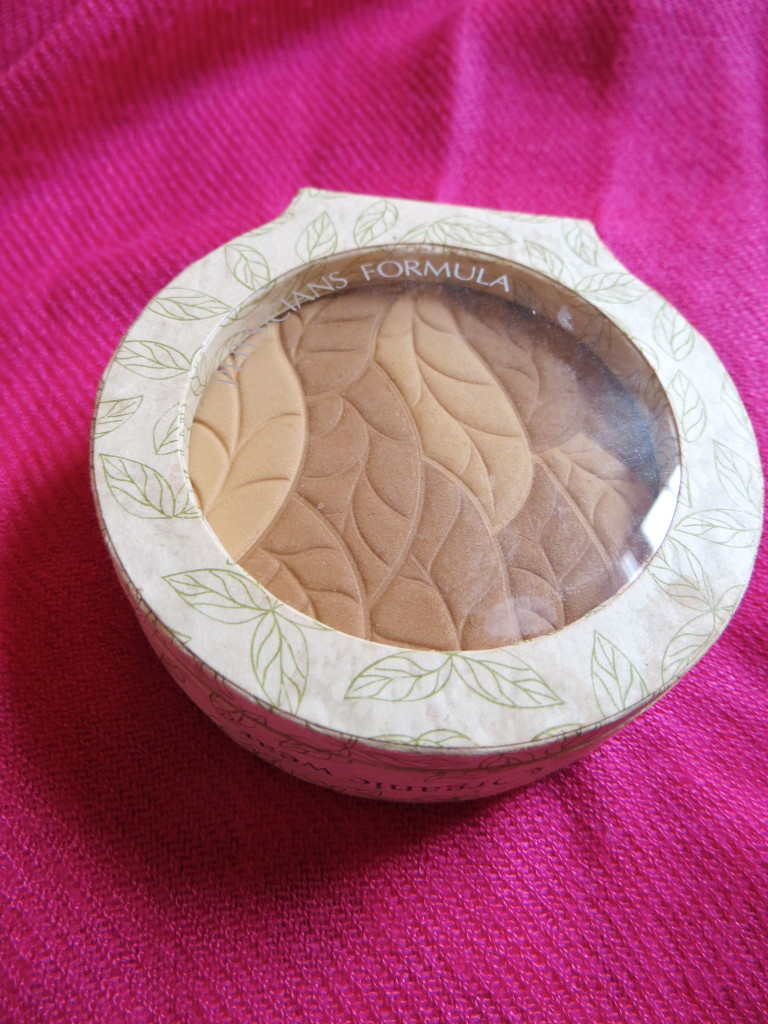 Organic Wear Bronzer | Love, love, love, love, love this bronzer. It's light feeling and natural looking, with a great shade and even coverage. It looks nice even on my pale skin. Since I started wearing this, multiple people have commented that I look tan! Score!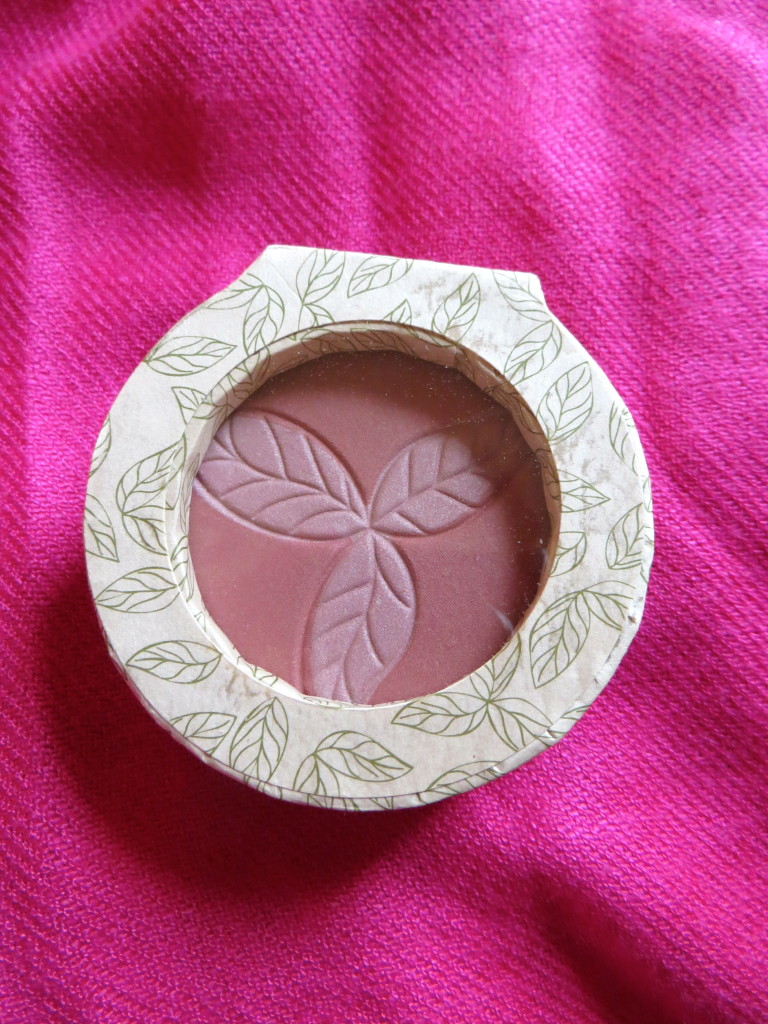 Organic Wear Blush Pressed Powder | This stuff is great–it compliments my already rosy cheeks very well! 🙂 This powder (as well as the other two) have really impressed me with how well they blend seamlessly into my skin.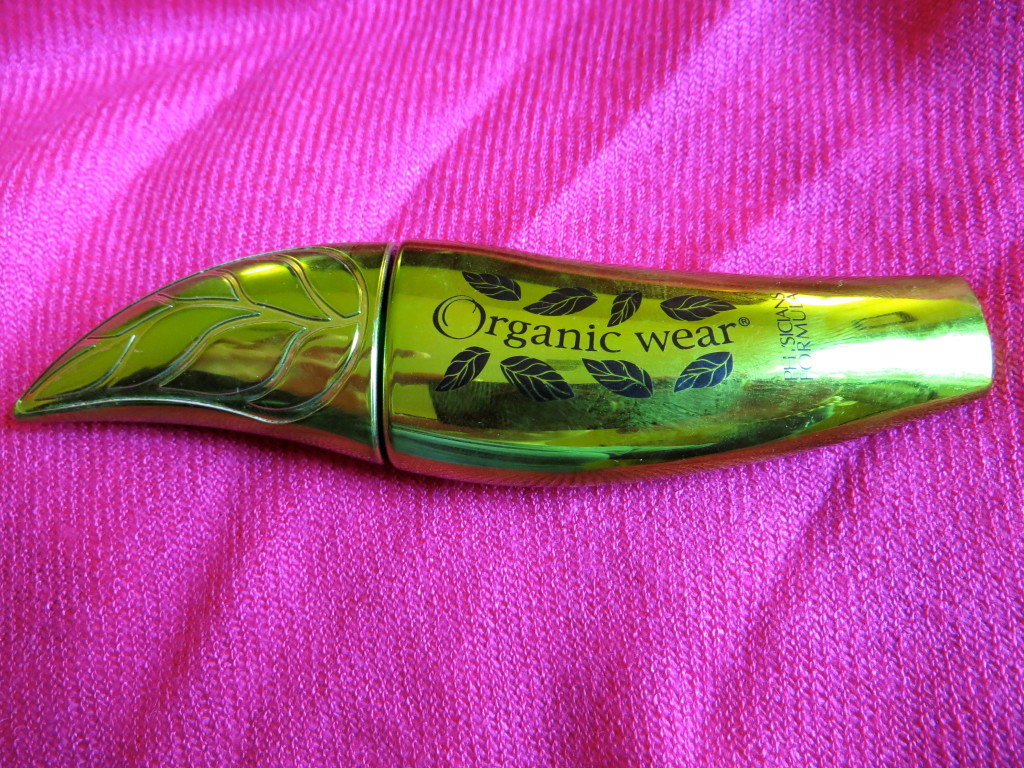 Organic Wear Mascara | This mascara isn't bad, but it's definitely my least favorite of the organic makeup I purchased. Unfortunately, I think mascara is more important than any other type of makeup to be organic since it's near my eyes! Apparently, Organic Wear just came out with this new mascara that organic makeup lovers are raving about…I'll try that next!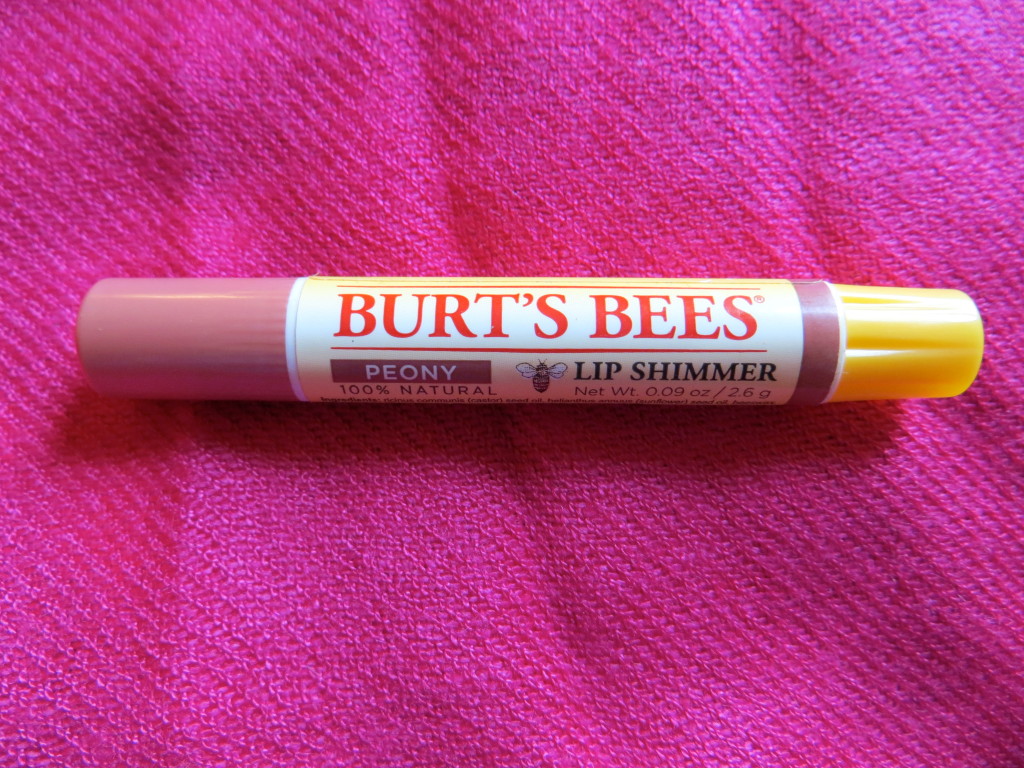 Burt's Bees Lip Shimmer | Okay, I have to admit. I bought this because I thought that it would be a nice addition to my Burt's Bees chapstick collection…not to replace my lipstick! But it's actually impressed me so much! The color is strong and shimmery, it looks pretty and polished, it has that light feel that regular Burt's Bees has…I really love it! I find myself applying it all day long. Love it!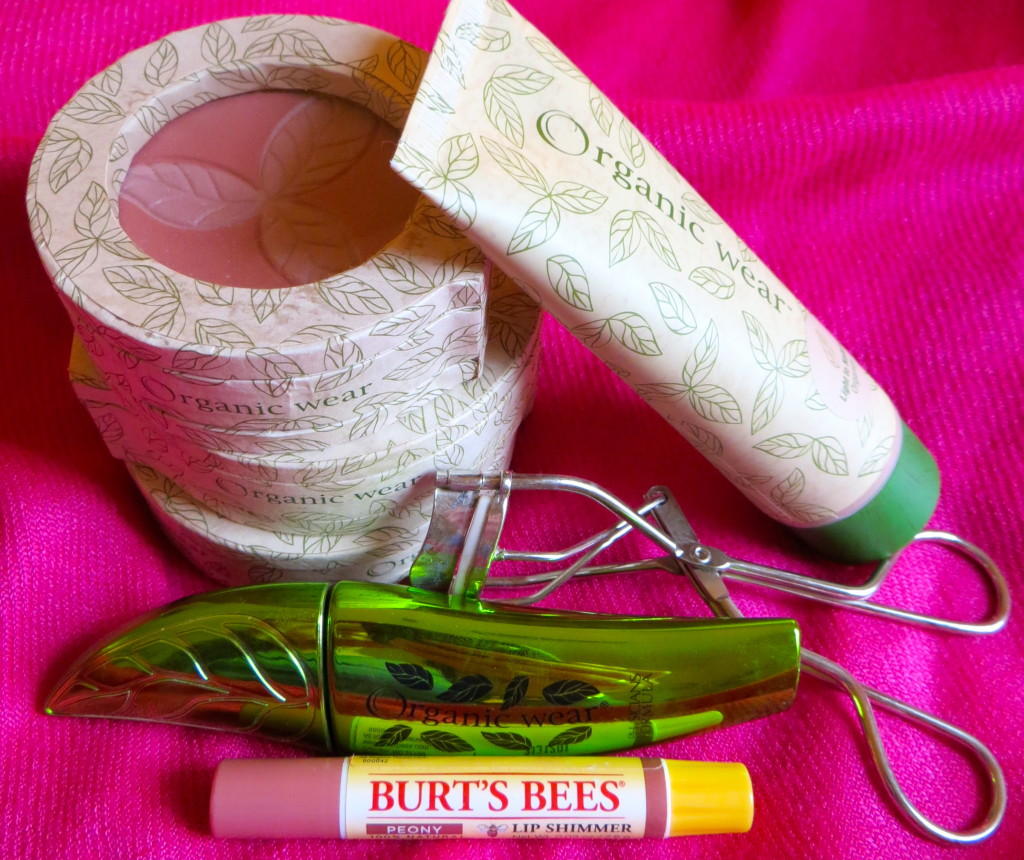 So there you have it, friends! With the addition of my eyelash curler (and occasionally some non-organic eyeliner or highlighter), that's it! It all tucks beautifully into my little makeup pouch, making it super easy to pack it on a trip or grab it to use in the car.
If you're wondering about the brushes I use that are featured in the first image of this post, they're EcoTools and I've had them for about a year. Totally obsessed. Mostly because they don't shed and make me look like I have little off-colored hairs all over my face. They're also made from recycled and natural materials and the bristles are soft!
There you have it. My natural makeup regime. What are you using these days? Interested in trying some organic makeup? If so, I recommend the bronzer or lip shimmer first!