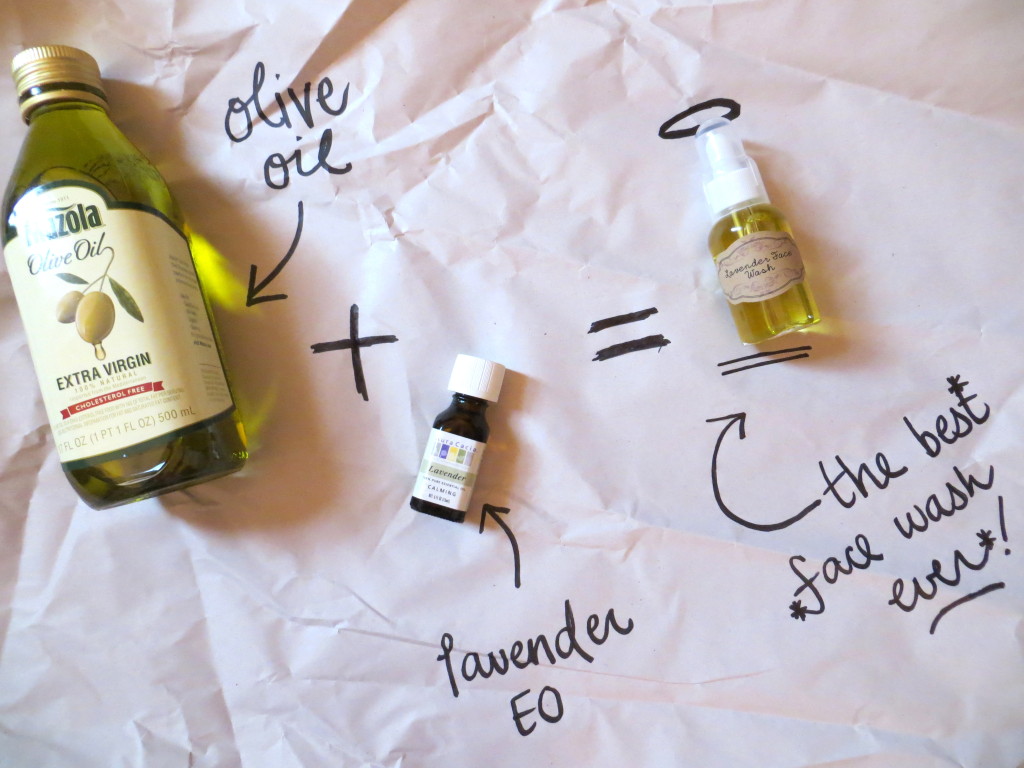 There. I said it. I've been thinking about this post for a while now, but haven't known how best to approach it. You see, it's not something you hear everyday. People usually wash their faces to get rid of the oil. So washing your face with oil is counterintuitive, right? Strap on your seat belts, folks, because I'm about to prove you wrong. Let me start at the beginning.
My Story:
As I've mentioned before, I have extremely dry skin. So when I went to get a facial last summer, I was totally unsurprised when the esthetician began her familiar questioning. "What do you use to wash your face?" "What kind of moisturizer do you use?" "Do you take any vitamins?"
Although I answered politely, in my head, I'm like girlfriend, I've had ridiculously dry skin my entire life. I wash my face with a gentle cleanser, and I use a thick night cream twice a day. I take a multi-vitamin and Biotin. What do you want from me? It's still dry.
But then homegirl said something that caught my attention. "I know good face creams are expensive. The secret ingredient is olive oil. Save your money and rub a little oil on your face before you go to bed…you won't believe the difference!"
Partially confused at the prospect of rubbing oil on my face (my face!) and partially comatose because, well, I was getting a facial, I stuffed her oil tip into my metaphorical skin care folder in my head. In all honesty I didn't think about her advice for months, until the weather began to get chillier and my skin–yup! you guessed it–got drier. and drier. and drier.
One particular Fall afternoon, I was reading One Good Thing when I came across Jill's post on the Oil Cleansing Method (OCM). Curiosity got the best of me and I began searching and clicking and getting to the bottom of this whole wash-your-face-with-oil phenomenon.
The Science Behind It:
Our bodies produce oil to help protect our largest organ–the skin! The oil helps to lubricate, heal, and moisturize. Acne is not caused by oil! Bacteria, dirt and hormones can cause acne. Oil does not. (source)
Why Our Skin Has Issues:
Because we've been washing our faces with crap for too many years. The face washes we use are harsh, full of chemicals and toxins, unnaturally fragranced, and just plain rough on our skin.
These products strip our skin of all the natural oils it has produced. So our skin is tight and dry at first, and then it is suddenly full with grease and oil. That's because our body is overproducing it since we're taking it away so frequently (and harshly!).
It's a vicious cycle. Dirty, oily skin gets washed. Now it's tight and dry. Give it a few minutes and it's greasy and oily. Then it gets dirty again. Time to be washed! Sound familiar?
This cycle results in skin that's dry but greasy, clean but red and patchy, washed but spotted by acne…? And yet, that's the way I've dealt with cleansing my face forever? Something just doesn't seem right about that business!
Why The Oil Cleansing Method Works:
Because like dissolves like. Oil dissolves oil.
By using oil to get rid of the excess oil on your face, you will balance your skin instead of harshly scrubbing it raw. (source) The OCM is about working with our skin, not against it! (Amen to that!)
Creating Your Personal Oil Blend:
Based on your blend (see below), you may need:
Olive Oil or Sunflower Seed Oil
Castor Oil
Lavender EO (optional)
The Oil Cleansing Method Website (yes, there's an entire website based on this concept!) suggests the following three blends of oil based on your skin type:
Oily Skin: Try a blend of 30% Castor Oil to 70% Sunflower Seed or Olive Oil.
Balanced Skin: Try a blend of 20% Castor Oil to 80% Sunflower Seed or Olive Oil.
Dry Skin: Try a blend of 10% Castor Oil to 90% Sunflower Seed or Olive Oil.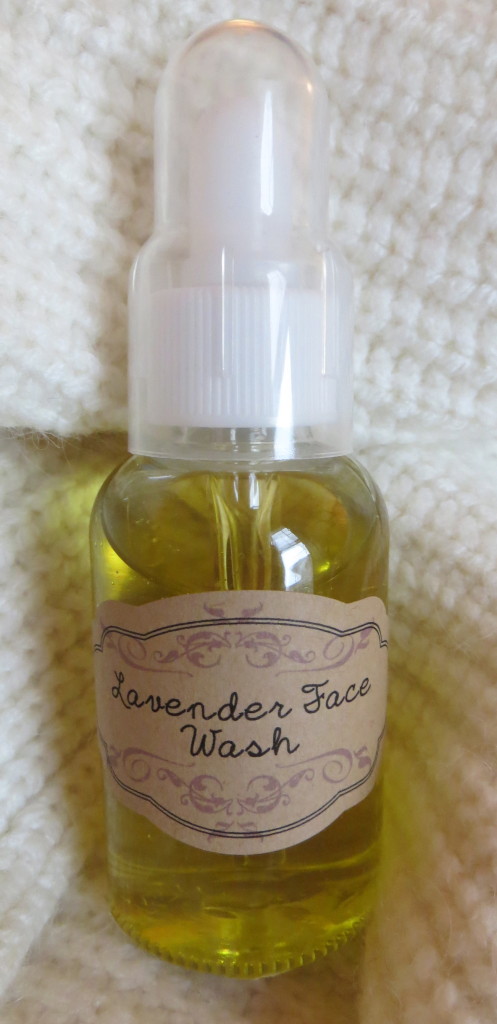 Because my skin is remarkably dry, I have been using 100% Olive Oil for my face wash! I also added a few drops of Lavender Essential Oil for a light, relaxing smell before I go to bed. I encourage you to try a blend and see how it works!
The OCM Face Washing Technique:
What You'll Need:
Washcloth
Hot Water
Your Oil Blend
What To Do:
Pour about a quarter-sized amount of oil into your palm. (I use a bit more!)
Massage the oil into your skin for about a minute.
Soak your washcloth in hot water.
Lay the saturated washcloth over your face for 10-20 seconds. This will open up your pores and steam clean your face. It will also help remove excess oil. Repeat 2-3 times if desired. (It feels amazing :))
 Gently run the warm washcloth over your face. Do not scrub!
Pat your face dry. You're done! If your skin feels tight or dry, chances are you probably scrubbed in step 5. Take a tiny bit of your oil blend and sweep it over the dry patches. There's no need for any commercial moisturizers.
Why I Absolutely Love It:
It's so easy. No toner, no cotton balls, no moisturizer. Just one and done. Love that.
Not only does it remove all of my makeup (yes, all of it, including waterproof mascara!), it also removes all the dirt and grime from my day.
My skin has never felt softer or cleaner.
I haven't had a break out since I started using the OCM. (I actually stopped using it over Christmas break when I was home, and my face broke out like crazy. My skin's not used to harsh commercial cleansers anymore! As soon as I got back on my OCM regime, my skin cleared up again!)
People have noticed. My boyfriend and multiple friends have commented on how great my skin has been looking lately! I have to agree, it's moisturized, clean, and clear!
It's really relaxing. I especially love the smell of the lavender essential oil I added to my blend, but the oil massage and steam feel wonderful too.
It's cheap! It's only oil. Doesn't get much simpler than that.
Here's my challenge to you: TRY IT. For 2 weeks. If your skin isn't clearer, softer, cleaner, and overall happier, go back to whatever skincare regime you've been using. But I can bet you'll fall in love.
(This checks off part of my New Years Resolution to phase in natural beauty products! Soft skin and two checks on the resolution list–yes please!)