As I mentioned before, I don't believe in lengthy resolution lists. One, because ain't nobody got time for that, and two, because I think they make people for more defeated than victorious. And I am not down with either one of those options.
So, I've thought about it and come up with two resolutions. One that's measurable (as in I could check it off a to-do list) and one that's more abstract.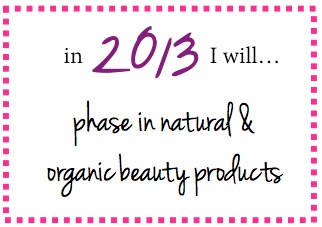 This year, I am determined to phase out my beauty products for their natural and organic counterparts. The more I research it, the more blatant evidence I am finding supporting all-natural products, both for the benefit of the user and the environment's sake. Here's the list of what I'd like to replace over time:
I'll keep you all updated with this process. Look for upcoming posts entitled [Natural Beauty!] And secondly…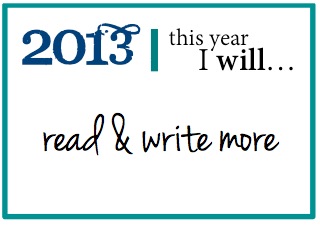 I wholeheartedly love to do both, but I admittedly do not set aside enough time to read and write. I'd like to spend a couple of hours daily doing either. I've also fallen out of journaling, and I hope that I'll get back into that once a week or so (I've never been much of a journaler…hence the blog!). As I get back into the swing of reading books for fun (and all the college students gasp!), I'll share my reads and reviews with you!
What are your New Year's Resolutions for 2013? Did you keep your resolutions from 2012?
Do you like my resolution cards featured in this post? You can download the pink and purple one here and the blue and teal one here.