I'm about to shock you all: I do my make-up in five minutes every day of the year.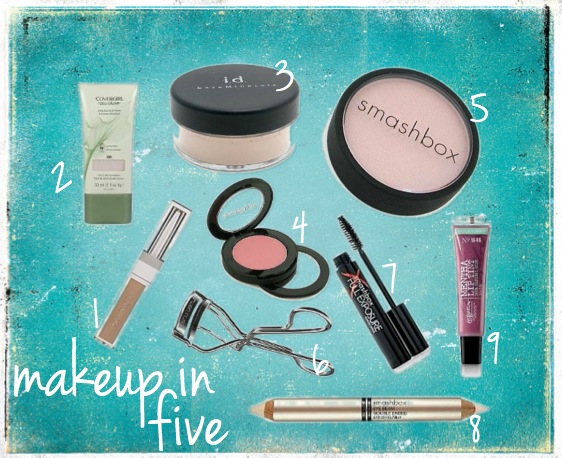 Disclaimer: I wear my make-up to achieve a natural, polished look. If you're into smokey eyes and lip liner, my humble routine probably isn't for you.
So here's what I do with my eight products…
1. Conceal under-eye darkness and any red spots.
2. Smooth lightweight liquid foundation all over my face.
3. Apply powder foundation all over my face.
4. Brush light blush on my cheeks.
5. Apply shimmer on my cheekbones.
6. Curl my lashes.
7. Mascara–top lashes only.
8. Apply eye brightener (this is by far my favorite product!).
9. Smear on lip tint & out the door!
Yes, and it takes me five minutes! Sometimes less if I've had my morning cup of coffee!
What about you? What does your make-up regime look like? Are you a five minute girl like me or a fifty minute girl? Any product recommendations?