Yup, it's January 1, 2013! You know what that means? It's time for a New Year's Resolution or two.
I'm a firm believer that taking on too much or even resolving to do too much isn't beneficial or healthy. Instead, I have found that focusing on just one goal or resolution proves to be much less overwhelming and a lot more inspiring.
What's your goal/resolution for 2013? I'll be sharing mine in the next few days!
For now, why not print off one of these three resolution cards to tape on your mirror, your dashboard, your refrigerator, your computer, your underwear drawer…wherever you feel you'll need the reminder!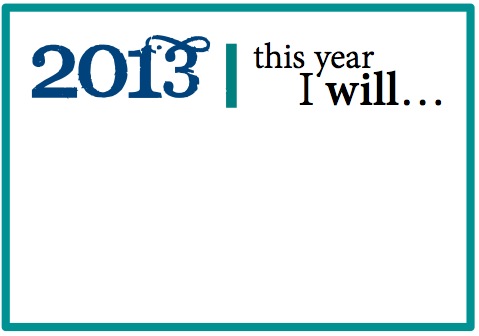 DOWNLOAD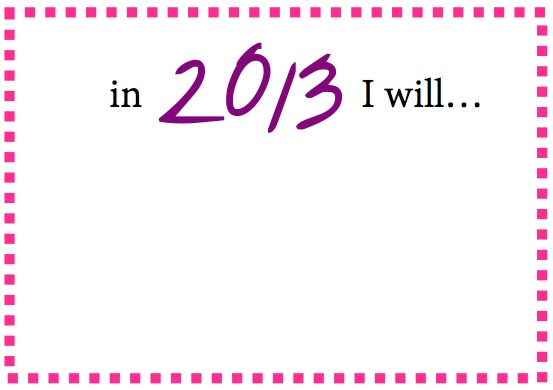 DOWNLOAD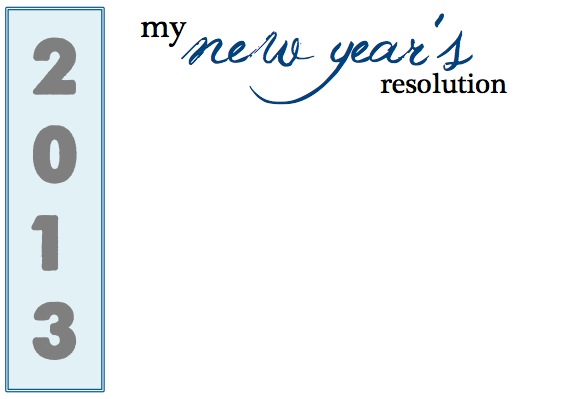 DOWNLOAD
I encourage you to choose just one goal for the next 364 days.
Happy New Year!