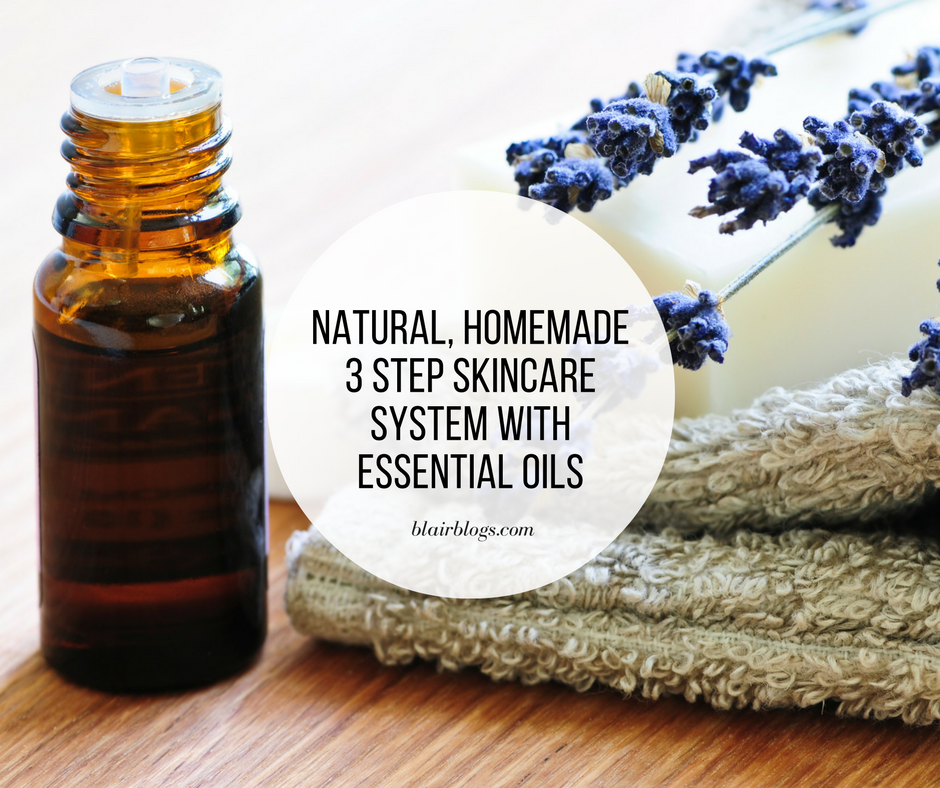 If you'd rather watch than read, you can watch my how-to video for these three recipes on YouTube here or in the embedded player at the end of this post.
I haven't revisited my clear skin journey in a while, but here's the basic overview: I never had any skin problems or acne until I turned 22, when painful, hormonal, cystic acne began to plague my face. I tried everything natural to clear it up (dietary changes, vitamins, etc.), and while I saw some improvement here or there, it wouldn't go away. I ultimately went to the dermatologist, got on a low dose antibiotic, and started using various medicated creams, gels, and face washes to eradicate my acne. It worked, but all of those super strong treatments negatively affected the quality of my skin. It wasn't spotted with pimples, but it was dry, dull, and rough.
When I went back to the dermatologist to address this new issue, it was recommended that I purchase an almost $200 face cream. I bought it reluctantly, hoping it would restore my skin. A couple of months and $200 later, my skin was softer and less dull, but I knew that I wasn't up for spending $1200 a year on face cream. That's when I started researching other options.
Since I've been into essential oils lately (read more here), I decided to try my hand at making my own skincare system with them and other natural ingredients. I wanted to know exactly what I was putting on my face each day in an attempt to soften, brighten, and even out my skin. After spending hours reading countless articles and blog posts about homemade skincare, I combined ideas and came up with the recipes below. Because I've seen such great results, I'm sharing my recipes with you! This post contains affiliate links.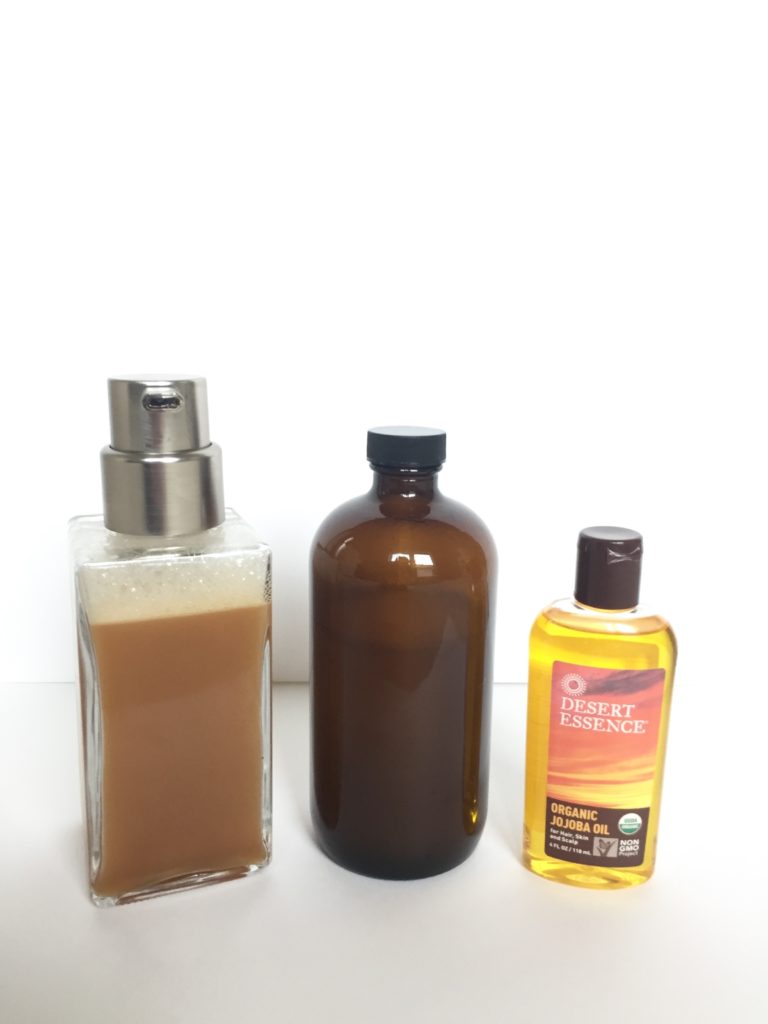 Rosemary Lavender Foaming Face Wash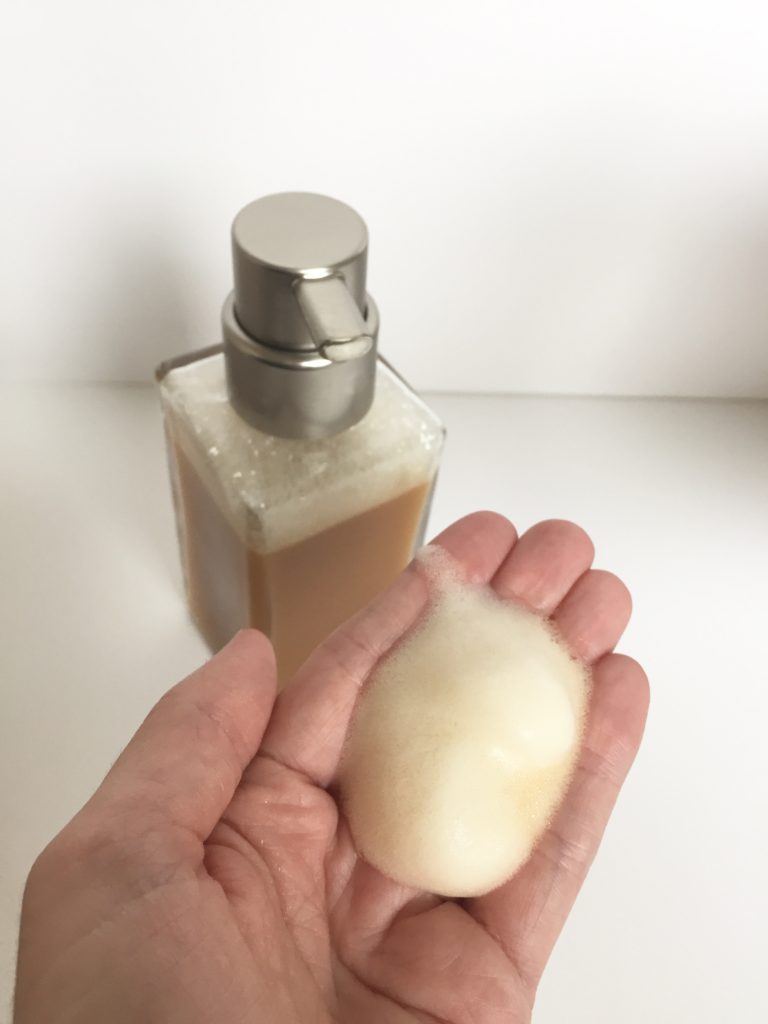 1 C distilled water (or steeped green tea)
1/4 C unscented castile soap
5 TBSP jojoba oil
15 drops lavender essential oil
15 drops frankincense essential oil
15 drops rosemary essential oil
I love the way this face wash smells and feels. It's foaming, so it feels great on my skin. The lavender is very calming, especially for reducing redness, and it does a great job cleaning my face and removing makeup and dirt. Frankincense helps protect skin cells, reduce acne scars, reduce the appearance of large pores, and prevent wrinkles. Rosemary helps even out tone, prevent acne, and eliminate dryness. Because it has jojoba oil in it, this face wash doesn't strip my skin. I love using this so much! (If you make this, be sure to shake before use. Otherwise the oil will sit at the top!) I use 2-3 pumps each time I wash my face.
Apple Cider Vingear Toner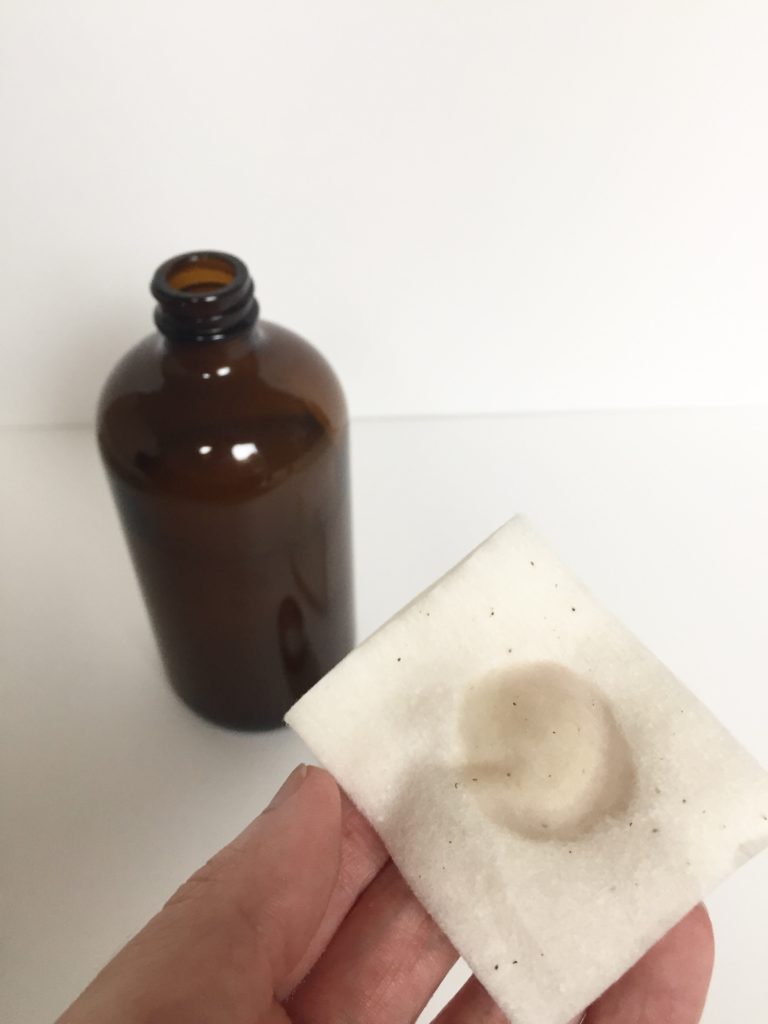 This toner is a total game-changer! It works really well, keeps my face clear, and makes my skin super smooth and balanced, but beware that apple cider vinegar is pungent. If you can't stand the smell of vinegar, start by using a small amount at first and working your way up. The smell of the ACV dissipates once it dries, and I hardly notice it anymore, but I'm giving you fair warning–it takes a hot second to adjust to it. Once you see the results, though, I think you'll be sold! (I used these super soft cotton pads to apply this toner.)
Jojoba Oil Moisturizer
10 drops lavender essential oil
10 drops frankincense essential oil
5 drops rosemary essential oil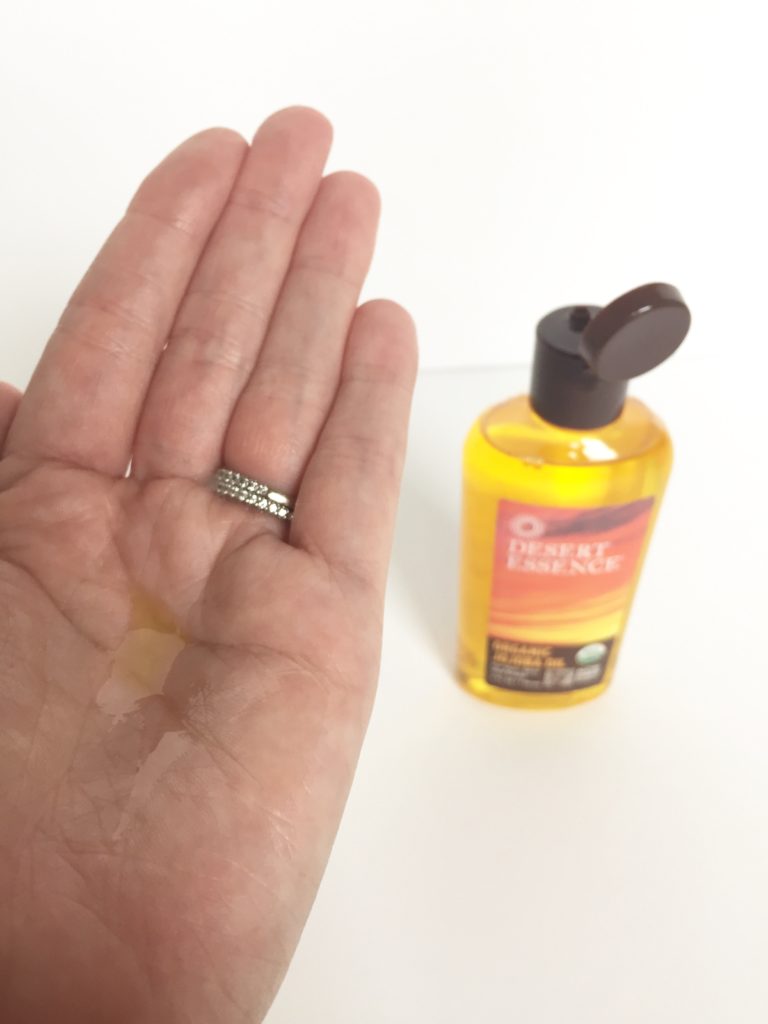 Easiest moisturizer ever! In the morning, I mix 3 drops with my Juice Beauty CC Cream, and at night I use 3-5 drops plain to moisturize my face. Jojoba oil is non-comedogenic, meaning it won't clog pores unlike other oils (like coconut). Using this to moisturize has completely naturalized my facial oil production. I used to get oily in my t-zone about an hour after putting on my makeup, but I don't anymore. It's so awesome! If fact, it's 3pm right now, and I applied my makeup around 8am. My face, including my t-zone, isn't oily at all. It feels exactly like the skin on the rest of my body. This is a huge win!
Other Oils to Add
You could also add tea tree oil to help with acne, chamomile essential oil to calm skin, geranium essential oil to help balance oil production, or rose essential oil for dry skin. Read more on The Nourished Life here. Additionally, if you Google "face wash recipe," "toner recipe," or "moisturizer recipe," you can find a plethora of information and resources to help you craft your own three step skincare system based on your individualized skin needs and goals.
Occasional Clay Face Mask
Occasionally, I do a bentonite clay face mask to "vacuum my pores." This helps clear out the stubborn clogged pores on my nose and chin. I've written about using bentonite clay as a face mask here if you're interested! You can purchase bentonite clay here.
Lip Moisturizer
I ditched chapstick and vaseline and all that, and I use pure lanolin to moisturize my lips now. I put on a layer each night before bed, and it works so well that I almost never need to apply anything to my lips during the day. I've written all about using lanolin in my post, "The Cure for Chapped Lips." You can purchase lanolin here.
Purchasing High Quality Essential Oils
If you're interested in learning more about Young Living essential oils (what I use), and/or if you'd like to purchase some, you can contact Kelsi at [email protected]. She's my go-to girl and has been so amazing and helpful to me, and she's totally willing to Skype, email, and chat with you about oils to help you learn and take advantage of all of their benefits! I can't recommend working with her enough. She's absolutely awesome! I feel like having an oil mentor is imperative to really understanding the oils and their uses and benefits. (I don't "get" anything from you contacting or purchasing oils through Kelsi, I just really like and recommend her. 🙂 )
Watch "How to Make Your Own Face Wash, Toner, + Moisturizer"
// Have you ever made any facial products? Have you ever considered it?
Thank you for reading! You can find me online on Facebook, Instagram, Pinterest, and Twitter. If you'd like to be alerted whenever I publish a new post, you can follow me on Bloglovin' or subscribe via email. Check out my fun tees in my Etsy shop and listen to my weekly podcast about simplifying life, Simplify Everything! Are you a blogger too? Check out my Blogger Mentorship Program.