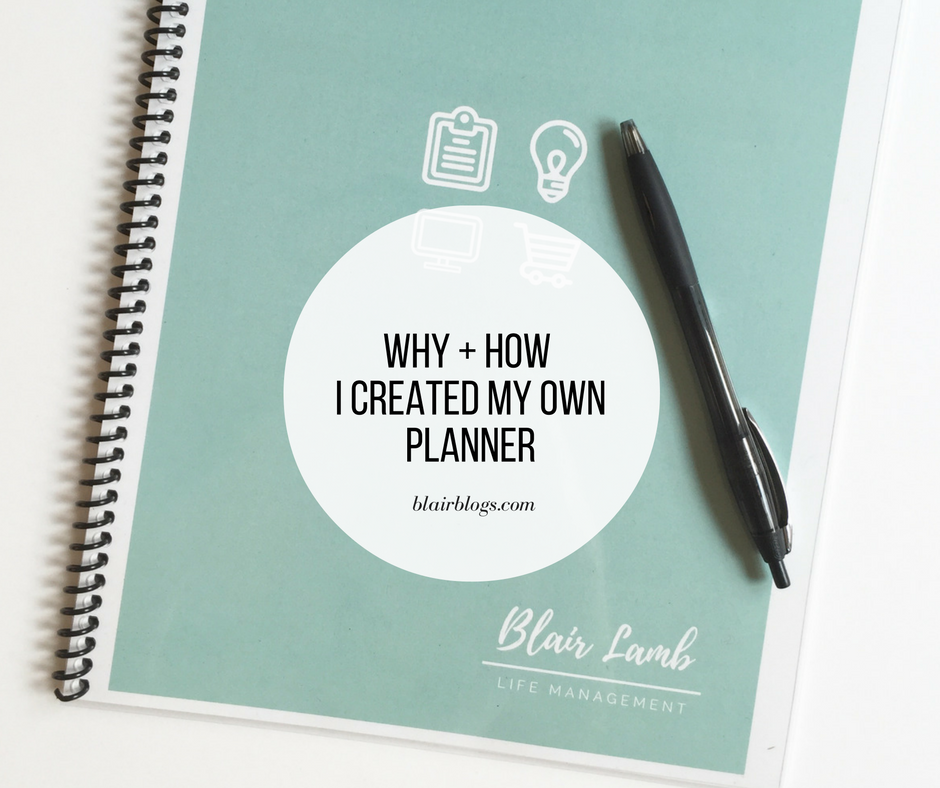 After my previous planner stopped meeting my needs, I set out to find a new one (more on that in the video below). Lots of research led me to the realization that I would have to create my own planner if I wanted one that would suit my needs exactly. So that's what I did!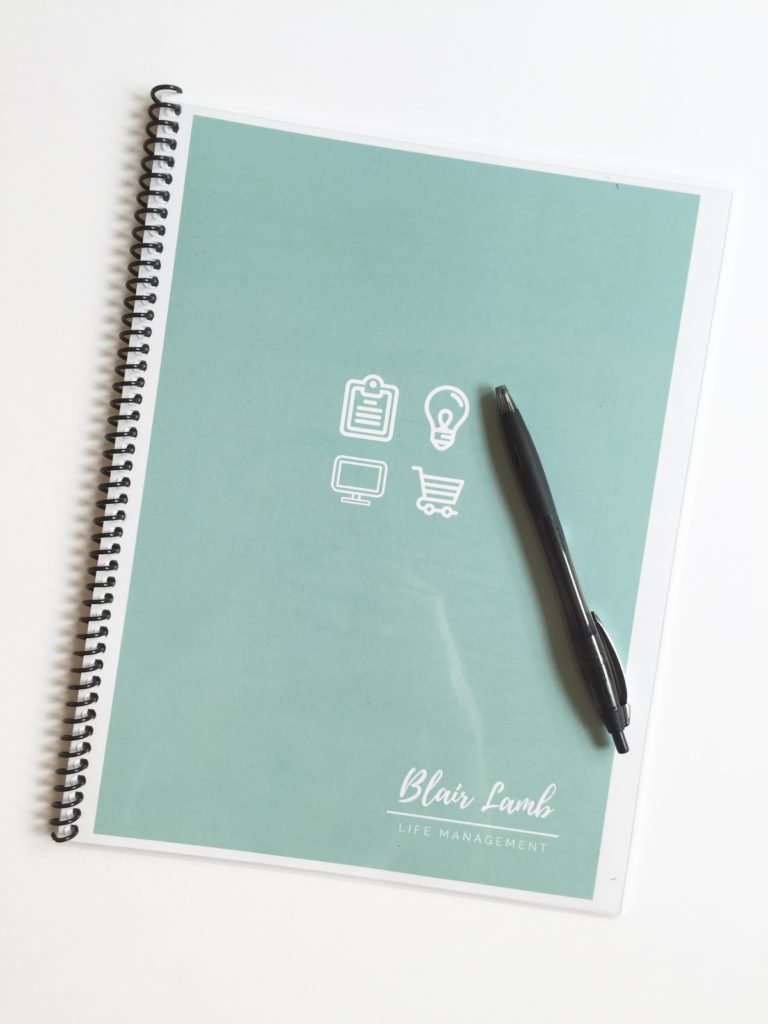 Using Canva, I created a weekly planner spread that would suit my needs perfectly.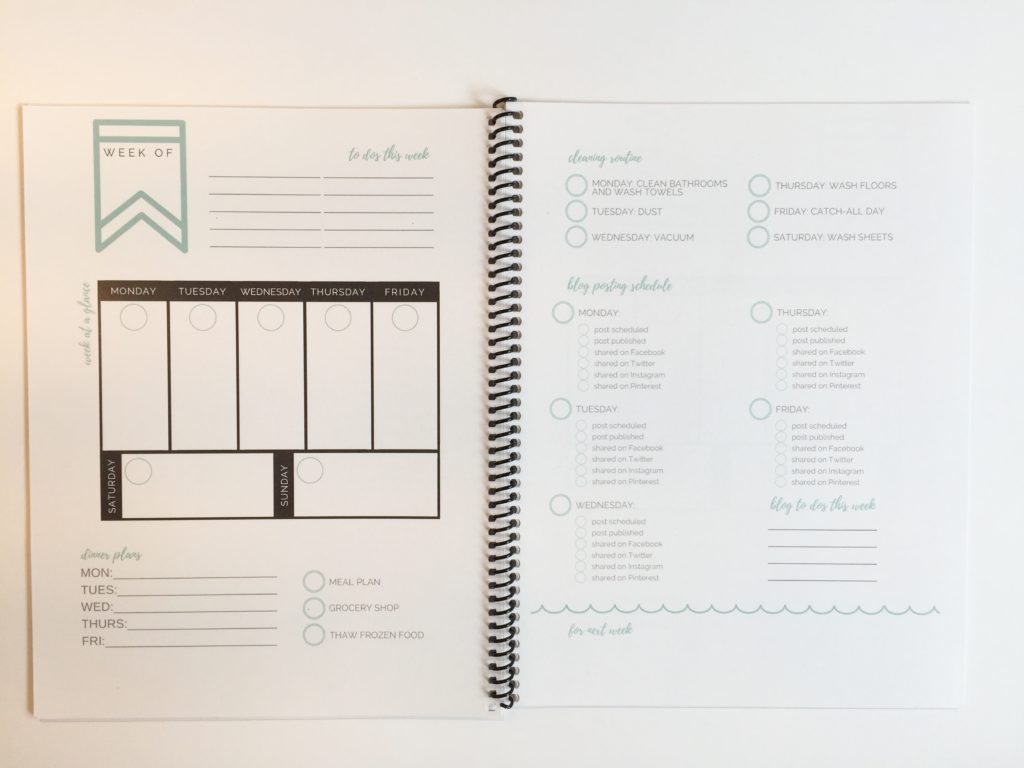 I then uploaded my design to OfficeDepot.com and had it printed and bound. I selected a spiral bound book with 65lb cardstock and a clear front and back cover. It took about a week to process, print, and ship–not too bad! Below is a photo of the online interface; it's very easy to use. Given the number of sheets and all of my specifications, my book came out to be about $25 including shipping (I also had a coupon code).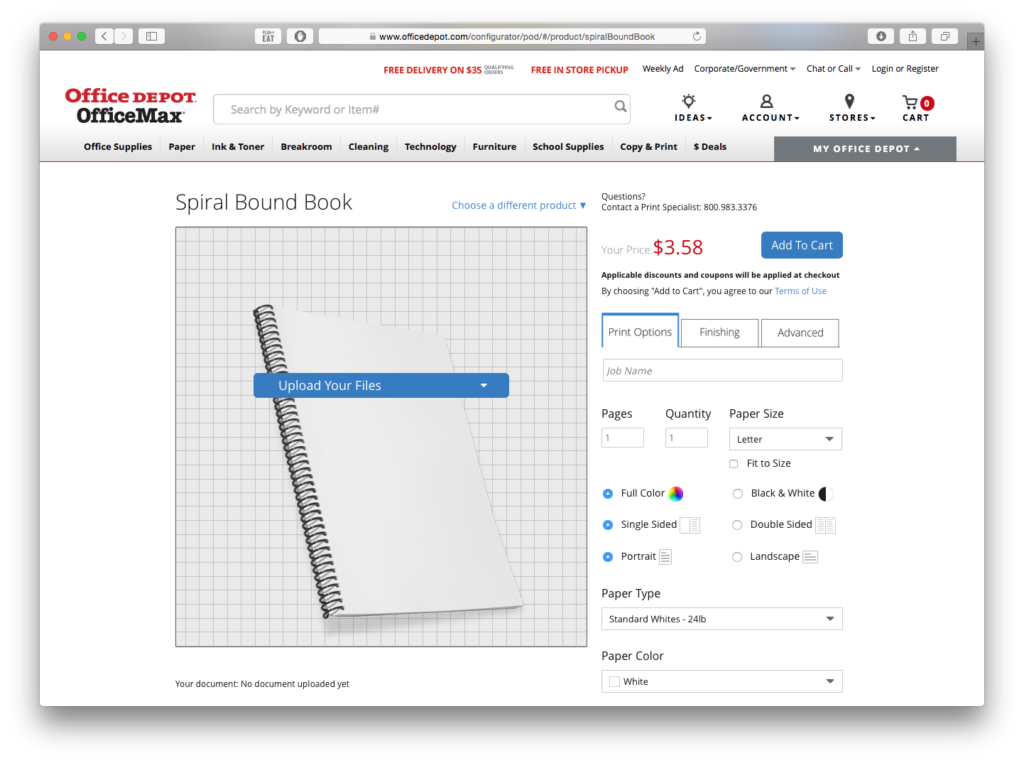 Below is last week's full spread filled in (this post and video were created on Wednesday, so it's not complete in the photos)–this planner works like a charm! It's exactly what I need and helps me stay on track throughout the week in a way that makes sense for my life and schedule.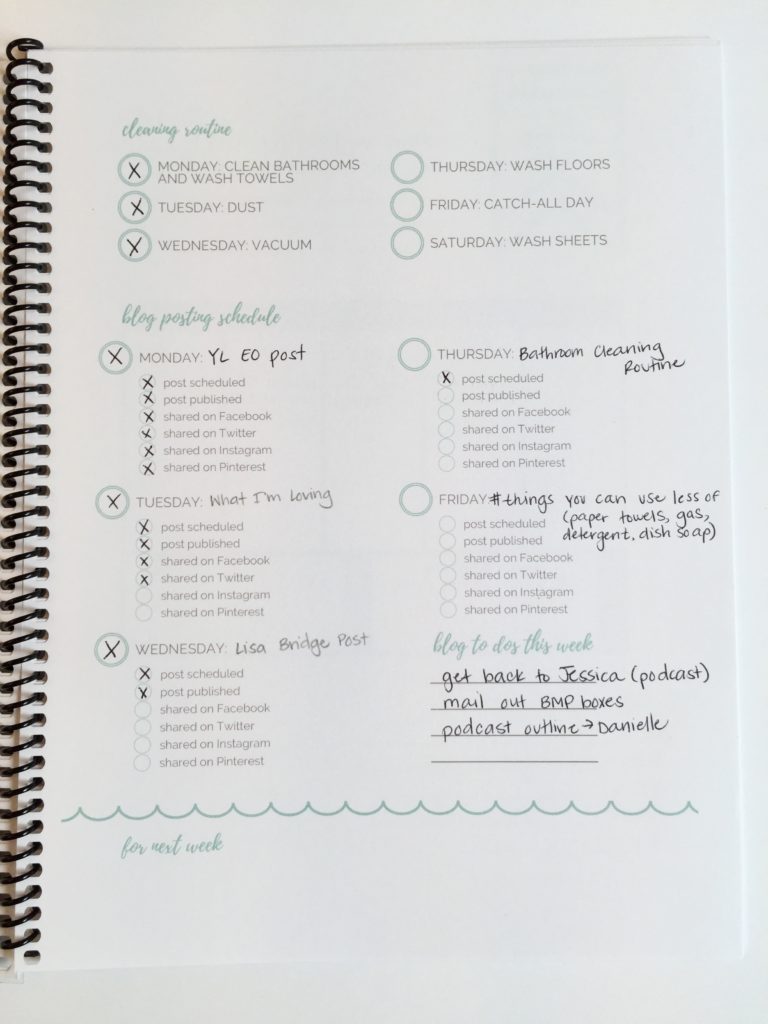 In the past, it's never crossed my mind to create my own personalized planner! It took spending lots of money on a gorgeous, fancy planner and seeing how it didn't suit my needs to start brainstorming a simpler solution. If you'd like to see my ideal planner in more detail and hear exactly how I use it, you can watch the video below or on YouTube here.
Mentioned in video:
// If you use a planner, what kind of planner do you use?
Thank you for reading and watching! You can find me online on Facebook, Instagram, Pinterest, and Twitter. If you'd like to be alerted whenever I publish a new post, you can follow me on Bloglovin' or subscribe via email. Check out my fun tees in my Etsy shop and listen to my weekly podcast about simplifying life, Simplify Everything! Are you a blogger too? Check out my Blogger Mentorship Program.