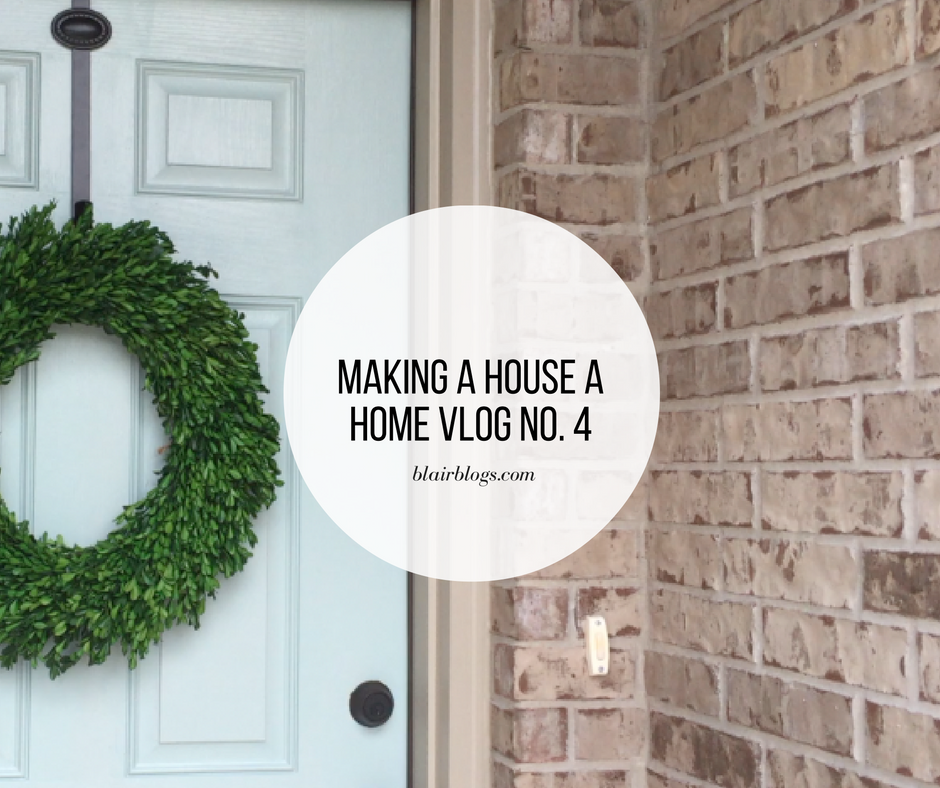 Previous installments: Making a House a Home Vlogs 1 here, 2 here, 3 here.
We have spent the entire month of August getting our home prepared for fall. Both Riley and I are very seasonal people, meaning that we are very affected by the change of season, and that's reflected in our behaviors, schedules, purchases, recipes, and more.
In preparation for the cozy fall season that's upon us, when we plan to use our wood-burning fireplace for the first time, watch lots of movies cuddled on the couch, and generally begin to hunker down in our home, we have made it a point to deep clean and organize every part of our home. In fact, in just the past week, we've cleaned out and organized the garage, the pantry, the guest bathroom, the second den/man cave (we don't know what to call this room…you'll see it in the video), and under the kitchen sink! Needless to say, we've been busy working on our house in August.
I'm super excited to share this installment of Making a House a Home because it captures a dramatic change and difference–much more so than any previous installment! I hope you enjoy seeing what we've done with our home in the past month and how we've continued to settle in, which includes cleaning out the "nursery," adding an entryway table, and blue curtains that I might return. 😉 You can watch the video below or on YouTube here.
// What are your thoughts on the blue curtains in the living room? What are your favorite stores to shop at for furniture and home décor?