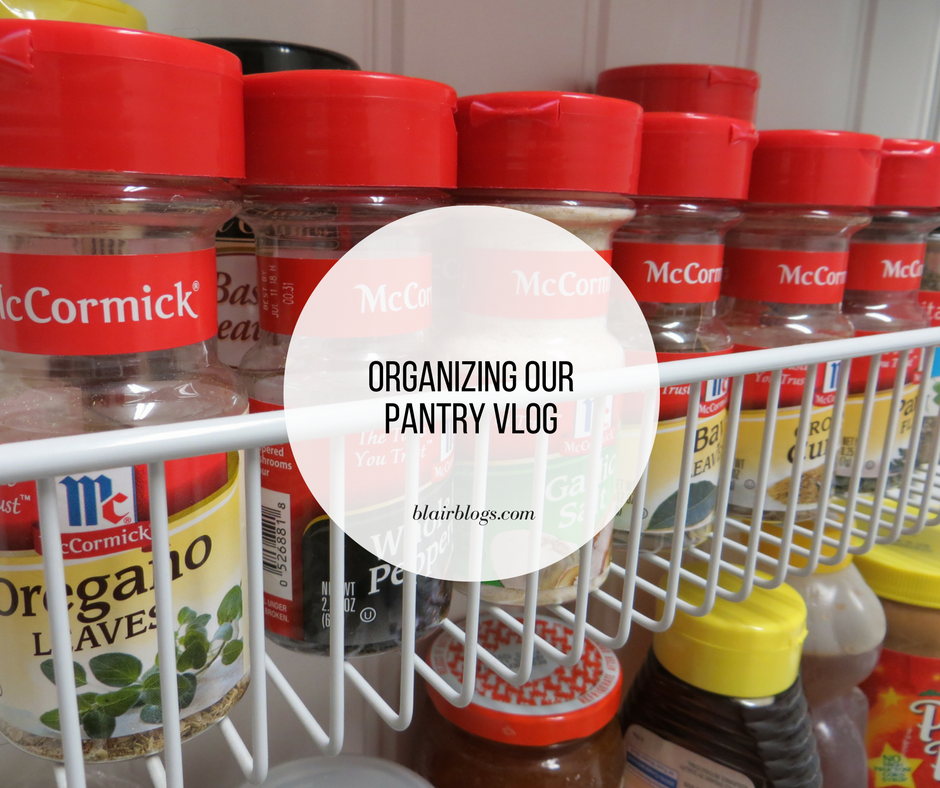 I originally planned on writing a full post with photos to accompany this vlog, but completing this project took me all day, it's now 9:30pm, and I want to take a bubble bath and go to bed! 😉 To accomplish that, I'm just sharing the vlog. If you're interested in a full blog post on pantry organization, let me know–I'd be happy to write one! You can watch my pantry organization vlog below or on YouTube here.
// How do you organize your pantry?
Thank you for reading/watching! You can find me online on Facebook, Instagram, Pinterest, and Twitter. If you'd like to be alerted whenever I publish a new post, you can follow me on Bloglovin' or subscribe via email. Check out my fun tees in my Etsy shop and listen to my weekly podcast about simplifying life, Simplify Everything! Are you a blogger too? Check out my Blogger Mentorship Program.