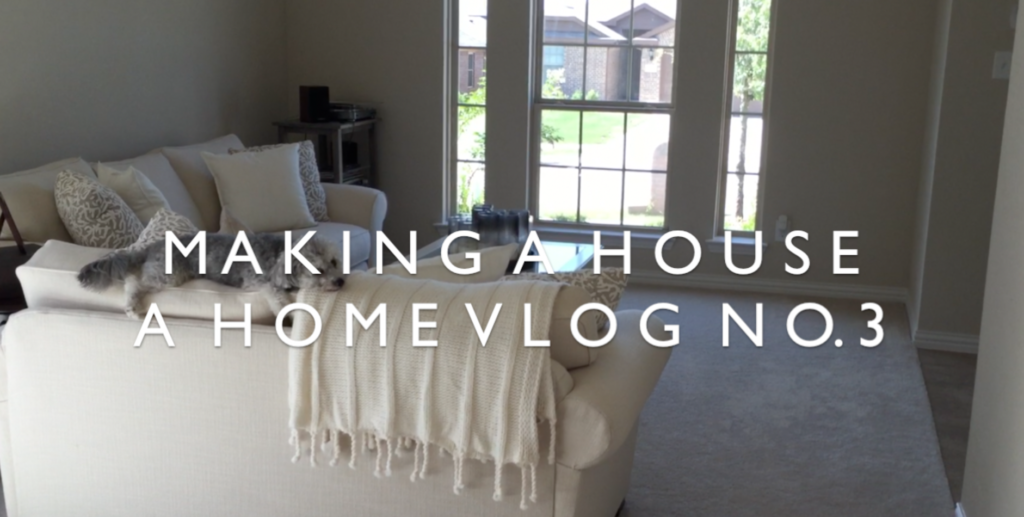 Making a House a Home Vlogs 1 and 2 here.
If you haven't already, you may want to read about our bedroom furniture nightmare story that I included in my anniversary recap post yesterday. It's the very reason why I'm sharing another installment of Making a House a Home today! We've now been in our new home for four and half months, and we continue to unpack and settle in each week. Just last night, I told Riley that I felt like we were finally starting to see our vision come to life! It's a great feeling. If you're interested in seeing our space as it looks today, you can watch the vlog below or on YouTube here.
// How long does it take you to settle into a new place?
Thank you for reading! You can find me online on Facebook, Instagram, Pinterest, and Twitter. If you'd like to be alerted whenever I publish a new post, you can follow me on Bloglovin' or subscribe via email. Check out my fun tees in my Etsy shop and listen to my weekly podcast about simplifying life, Simplify Everything! Are you a blogger too? Check out my Blogger Mentorship Program.