My dog, Charley, is my pride and joy. (Serious statement.) I just love my little furball like crazy–he keeps me company, gives me a channel for my motherly instincts, and is generally a bundle of puppy joy! (You can read more about the care and keeping of Charley in this post. This about sums it up…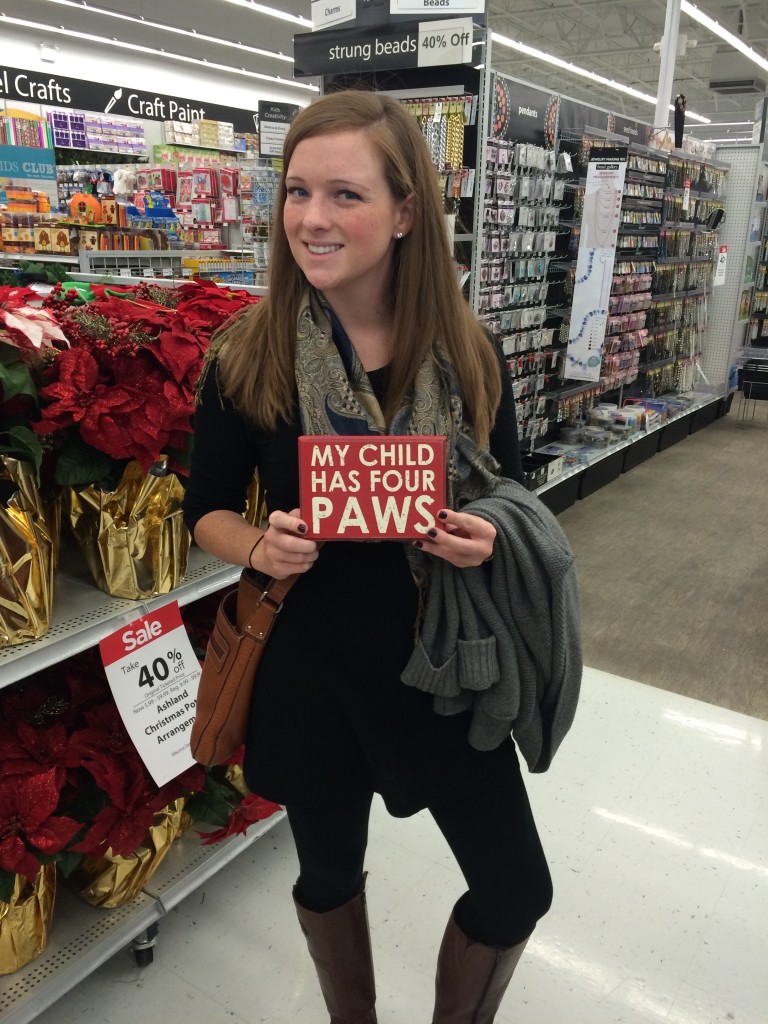 Of course, taking care of a dog is more than just cuddles and belly rubs. There's a practical side too. Here's a list of dog must-haves according to me…and Charley bear of course!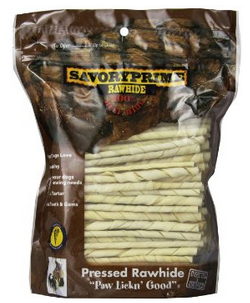 These little sticks got me and Charley through his first year. Each night before bed (until he turned one), Charley would get one of these to help him settle down. They were the dog equivalent of a pacifier–Charley would chew on them for a while, which would calm him down and give him something to do. They were especially helpful when my little guy was teething.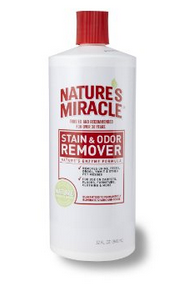 Talk to any dog owner (or cat owner, for that matter), and they'll recommend this product. It is absolutely amazing, and absolutely necessary, especially when you have a puppy. The reality is that even breeds that are housebroken quickly will have an accident or two (or ten). Charley certainly had his fair share. This stuff truly is a miracle–it removes all traces of a stain, including the odor (which is usually the worst part). It even gets out set-in stains.
When I moved out of my old apartment (read that ridiculous account, if you dare, here), I was worried about losing all or some of my security deposit due to Charley's, well, markings. I had used this stain and odor remover, but was worried nonetheless. Y'all. This stuff works so well that I got my entire deposit back!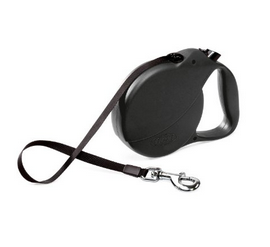 Many dog owners use retractable leashes, and I totally understand why. I feel like a retractable leash gives both you and your dog equal control–your dog can decide how far he'd like to wander off, but you can decide how far is too far. One note on buying these, though–never get the small size. The manufacturers of these leashes are so silly–they make the small size not only small in terms of the weight limit on the leash, they also make the holder tiny! Just because I have a small dog doesn't mean I have doll hands! Grab a medium or large one instead.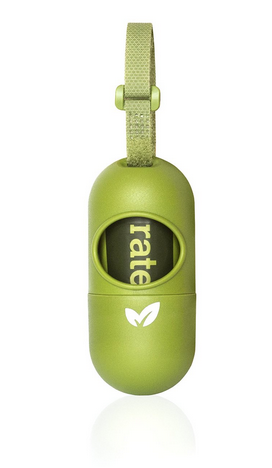 This is an absolute necessity for me since the city of Austin doesn't give out plastic bags in any store, but I highly recommend one for any dog owner. You can hook this little dispenser onto your leash handle, so it's always ready whenever your pup decides it's time to relieve himself. When you run out, refill your dispenser with these–they're biodegradable and have a nice lavender scent.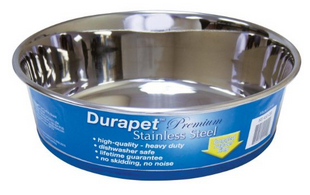 I originally bought plastic food and water bowls, but they always seemed to be a little grimy, so I switched to these. Love them! One note: make sure to get bowls with rubber no-slip bottoms. Dogs aren't particularly neat or slow eaters, so the bowls will get pushed all over the floor if there's not a grippy bottom. Get a pair of these–you won't regret it!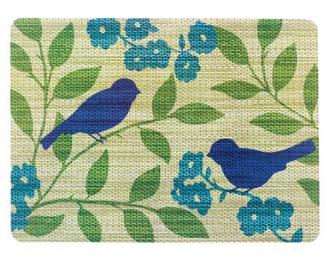 These are for under those bowls I mentioned above! As I said, dogs are messy eaters (and drinkers!), so protect your floor with a plastic placemat. They're cheap, you can wash them with warm water and dish soap, and they look cute on your floor!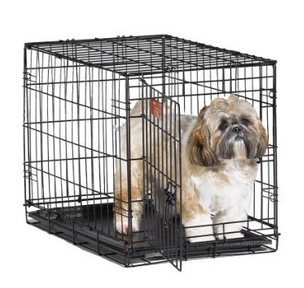 If you plan on crating your dog, which I highly recommend, you'll want one of these, of course! (Read this article for benefits of crate training!) You'll want to read up on what crate size is right for your pup. Usually, it's smaller than you'd think because dogs like small, den-like spaces. Also, larger crates encourage dogs to wet/soil as they have enough room to sleep on the other end! (Check this article for the correct crate size.) Want your dog's crate to be extra-comfy? Buy one of these for your furball!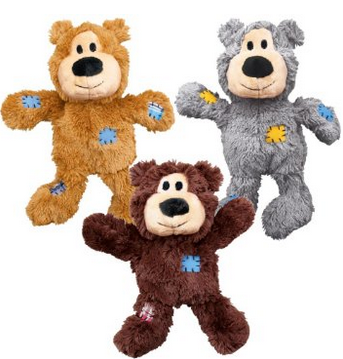 I absolutely love Kong's dog toys. Charley has gone through three of these bears in his short 15 month life–they're his absolute favorite! These toys in particular are great because they are stuffing-free (meaning no massive stuffing messes strewn about the house). Instead, the inside of the bear is full of knotted rope, which is perfect for chewing. I'm not exaggerating when I say that Charley carries his Kong bear all over the house with him–even in to the bed, where he cuddles up with him and falls asleep. Precious, I tell you!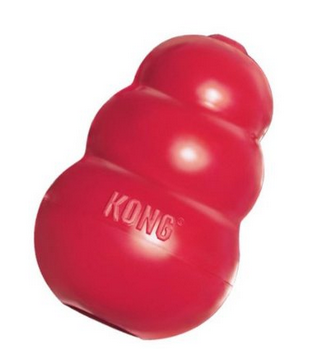 This is the most used dog item I own hands-down. Every time I leave the house, Charley is crated with this toy full of peanut butter (there's a hole at the bottom and it's hollow inside). Like the rawhide sticks, it acts as a pacifier/distracter for my little guy. Eventually, I'll be able to leave the house without giving him a peanut butter treat, but as young as he is, it really helps him to settle down to sleep for the hours while I'm away. I just use store-brand peanut butter, but you can also stuff it with this special dog-friendly peanut butter!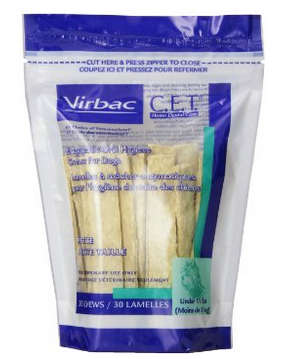 Small dogs are notorious for having tooth troubles. Who knew, right? My vet recommended giving one of these oral hygiene chews to Charley daily as a way to maintain his pearly whites! The good news is that he absolutely loves them! If you get these for your fur child, keep in mind that the enzymes works best when your dog really chews them. Just eating them whole is useless. Sometimes, when Charley's in a particularly munchy mood, I'll sit by him, hold a stick, and let him chew it. That way I know his teeth are actually getting cleaned!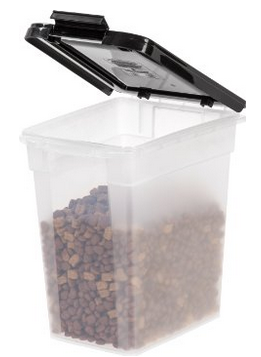 Finally, you'll want an airtight pet food container. In my opinion, there is nothing worst than a kitchen or pantry that smells like dog food. Yuck! The minute I get home from the pet store, I dump the entire bag of food into my airtight storage container. And I don't smell a thing! You can also grab this cheap scoop for measuring out your pup's meals!
There's my list! What would you add to it?
Use this image to pin: