Remember when I posted all of the questions my lovely readers have asked me? Let's recap, shall we?

How do you come up with your topics? (multiple people)
Variation: How do you decide what to write about? (multiple people)
How do you know what people like to read?
What are your long term goals?
Why did you start a blog? (multiple people)
Do you straighten your hair?
It's only fair for me to answer, right? But not all at once. Tonight, I'll answer blog-related inquiries (the questions I've bolded above)! Here we go…

This isn't actually my first blog–in fact, it's my fourth (all shown below!). First, I began The [in]Significant Things about two years ago, then I worked on A Spring in Spain, next was BlairSunderland Blogs, and finally Blair Blogs was born.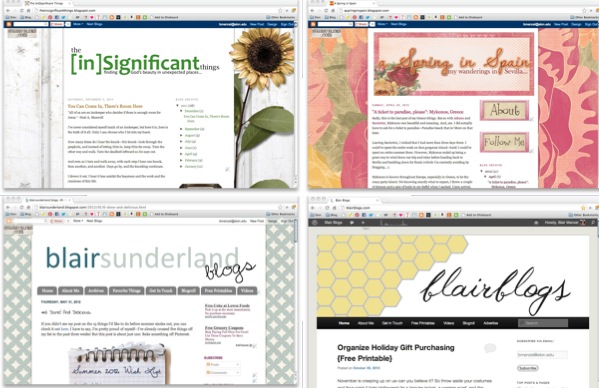 I've always had an itch to write and express that I can't quite explain. Even fourth grade me had some pretty impressive life lessons.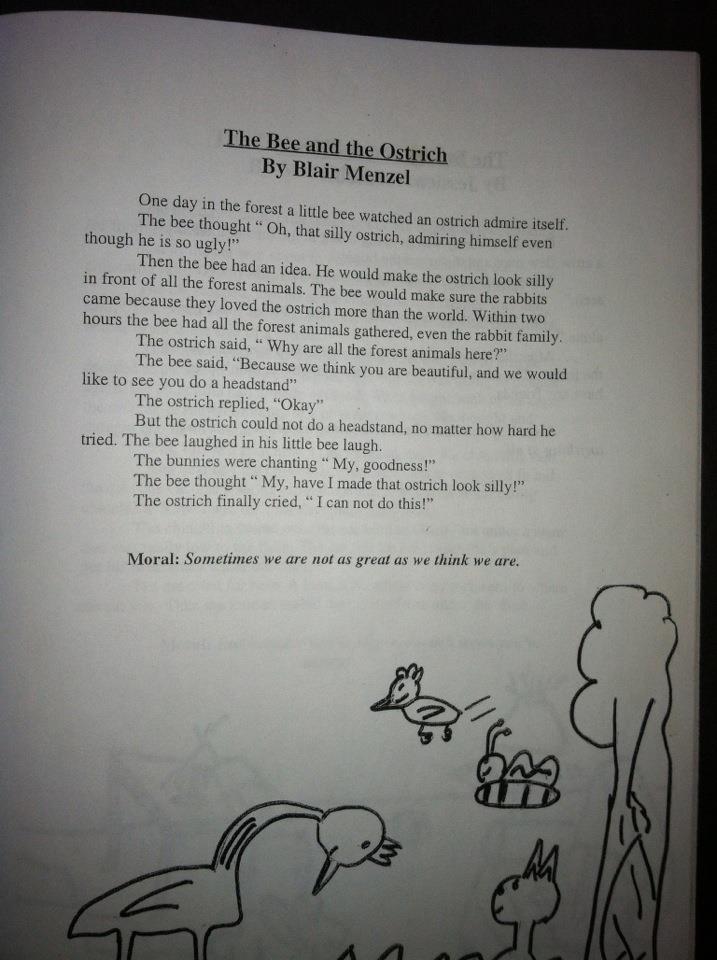 I have folders and notebooks full of stories and ideas I wrote down as a little girl. (I still aspire to be a published author someday…) That, in combination with my need to create and be creative was the perfect equation for a blog. And once I started…I couldn't stop. It's addicting.
Basically: I love to write and create. And share that with others.

Coming up with topics can be tricky. I'll never please everyone. And that's fine. But I do want to write about things that are a) interesting and b) I (and my readers) care about.
So I observe the world around me. What are people talking about? What's being pinned on Pinterest? What would make life easier/sweeter/yummier/faster/slower?…whatever.
Almost everything I write can fall under the following categories: Organization, Recipes, Marketing, Product Recommendations, Crafting and DIY, and Christianity. Because that's what I like to write about.
Basically: I write about what interests me. 🙂 

Only a slight variation to the question above, I know. But regardless I'll answer. Such a great blogger, I know, I know. 😉
I keep a running list of post ideas that is edited, changed, and added to very often. I take photos (admittedly, usually with my iPhone) of ideas for posts and put them into my blog folder on my computer.
Sources of inspiration? Pinterest is a huge one. Also, my favorite blogs. People I chat with and friends are hugely helpful as well.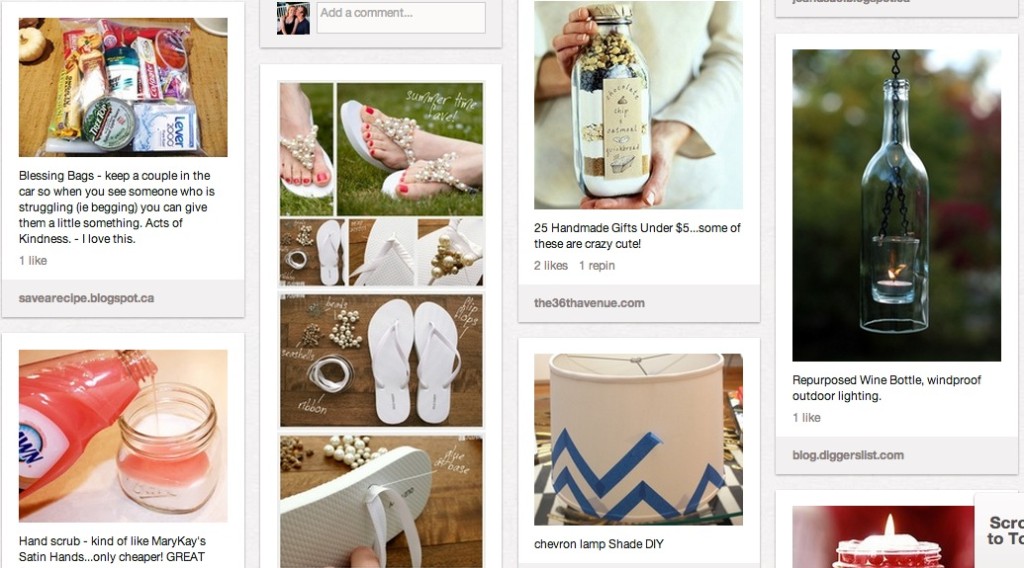 Basically: I scout the world and the world wide web for inspiration, and go from there. 

 I don't. I have no idea…unless you tell me! As a blogger, any kind of comment is gold–positive or negative. I love when my readers give me feedback because it helps me shape my topics and posts. Y'all also have some great ideas and food for thought.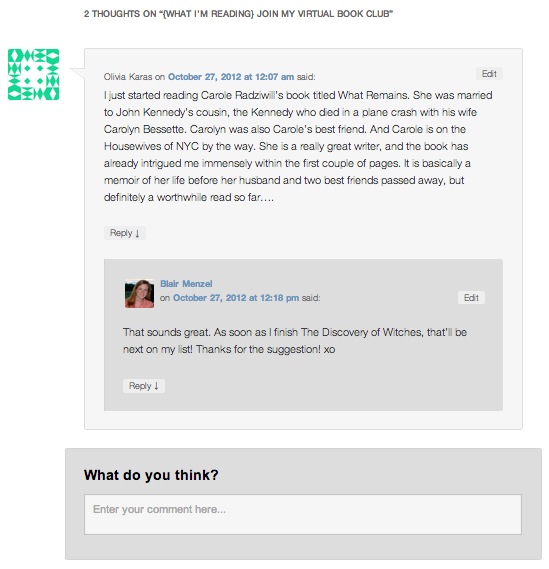 Want to know more about ____? Comment and ask! Love my post on ____? I'd love if you'd let me know! Hate to read about ____? I want to know that too! Communication is key, people!
Basically: I don't know what you like to read about. See that "What do you think?" box…it's at the bottom of every post. Write what you think and my answer may change! 🙂
So, there you have it! Part one of your questions getting answered. Hope you enjoyed a behind-the-scenes look at my motivation and inspiration for this lovely little blog!
Do you have a blog? How do you come up with topics and ideas? What led you to start it?