The past three months or so have met me with with some pretty massive life changes. I mean, I moved across the country, began my first 9-5 job, moved into a new apartment, and assumed full financial responsibility. I don't care what anyone says, the transition from college into the working world is the most dramatic life transition ever. (I'm assuming the transition from marriage to marriage with children tops it, but for now it's the biggest.)
It's hard to know what to write on this blog other than what inspires me and what I would like to read on other blogs. I read more blogs each day than I'll admit, and one of my favorite post types to read are "Day in the life" posts. I just love to hear how other people spend the 24 hours they're given every day! If you're interested, here's how I spend my time. If not, well, I can't say I blame you.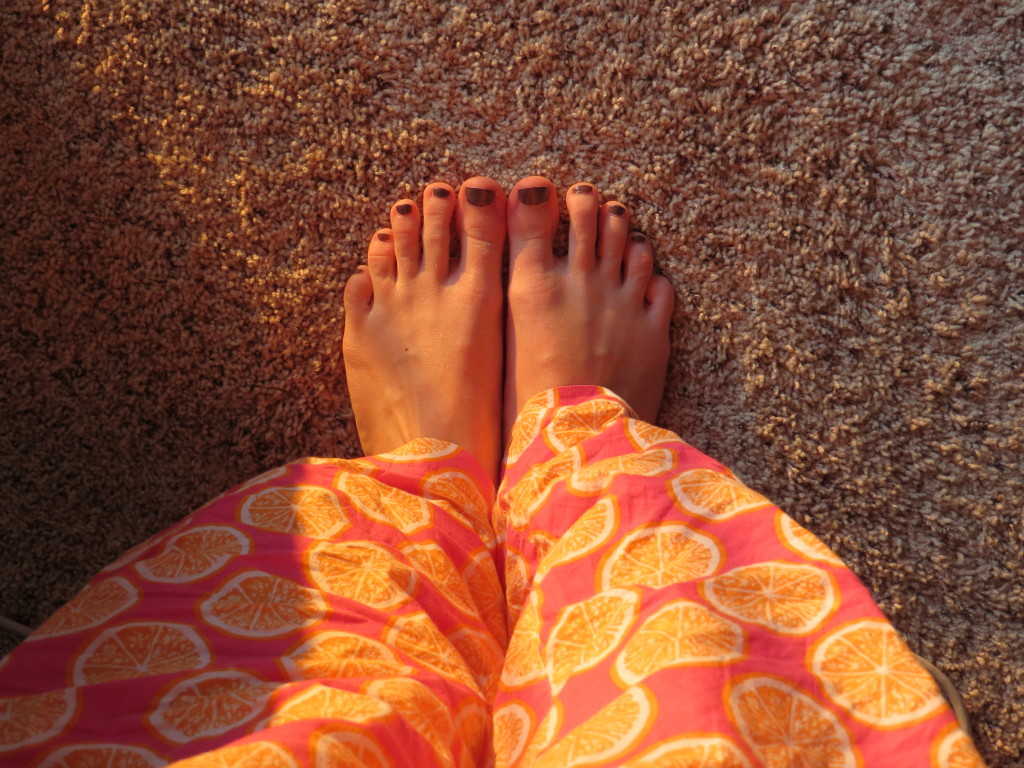 7:00am-Alarm Rings
My alarm goes off sometime between 6:45am and 7:15am each morning. Depending on my energy level, I either hop out of bed and get moving or spend a few minutes pulling up Facebook and Instagram, checking my email, and texting.
7:15am-Wash My Face & Brush My Teeth
I groggily stumble into the bathroom (I love mornings, but it takes me a while to wake up), wash my face with extra warm water, and brush my teeth for a few minutes. While I'm brushing my teeth, I make my bed. That's a lot weirder than I realized now that I've written it out. Regardless, with my toothbrush hanging out of my mouth, I pull the sheets up and return the decorative pillows to their proper places–off the floor, and onto my bed.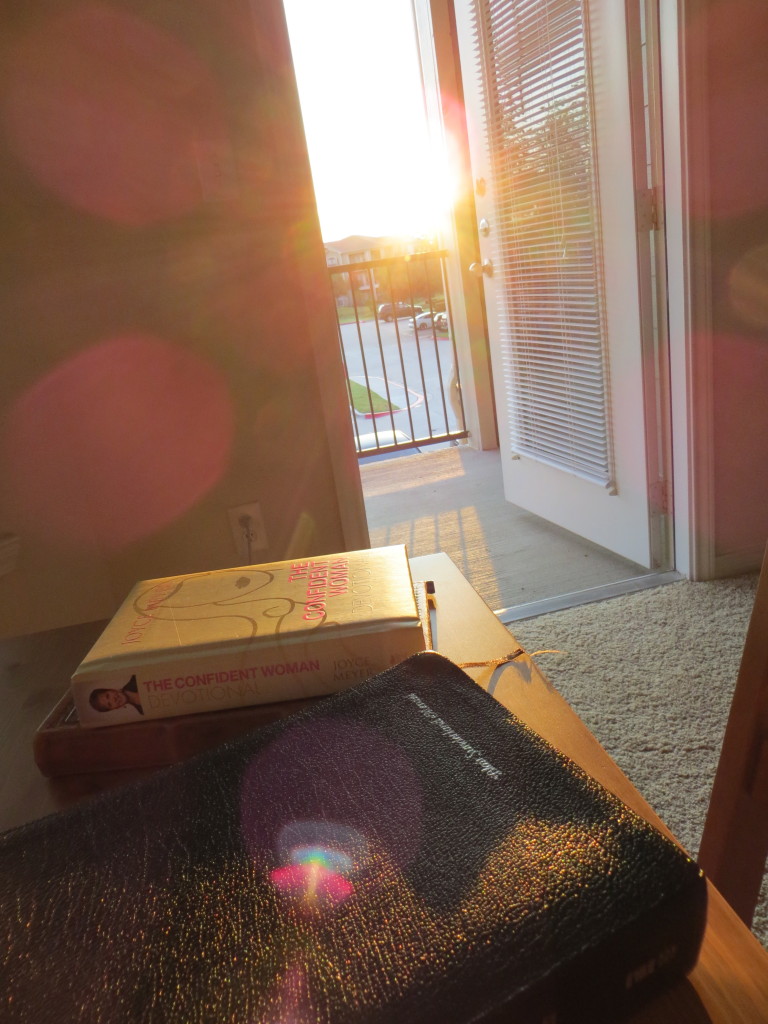 7:30am-Quiet Time With The Lord
Still in my pajamas (comfort is key in the morning), I sit down at my dining room table, light a small candle, and spend 15 or 20 minutes in quiet communion with Jesus. I read Joyce Meyer's The Confident Woman devotional book, journal, and pray. This short time realigns my heart, strengthens my spirit, and eases me into the day ahead.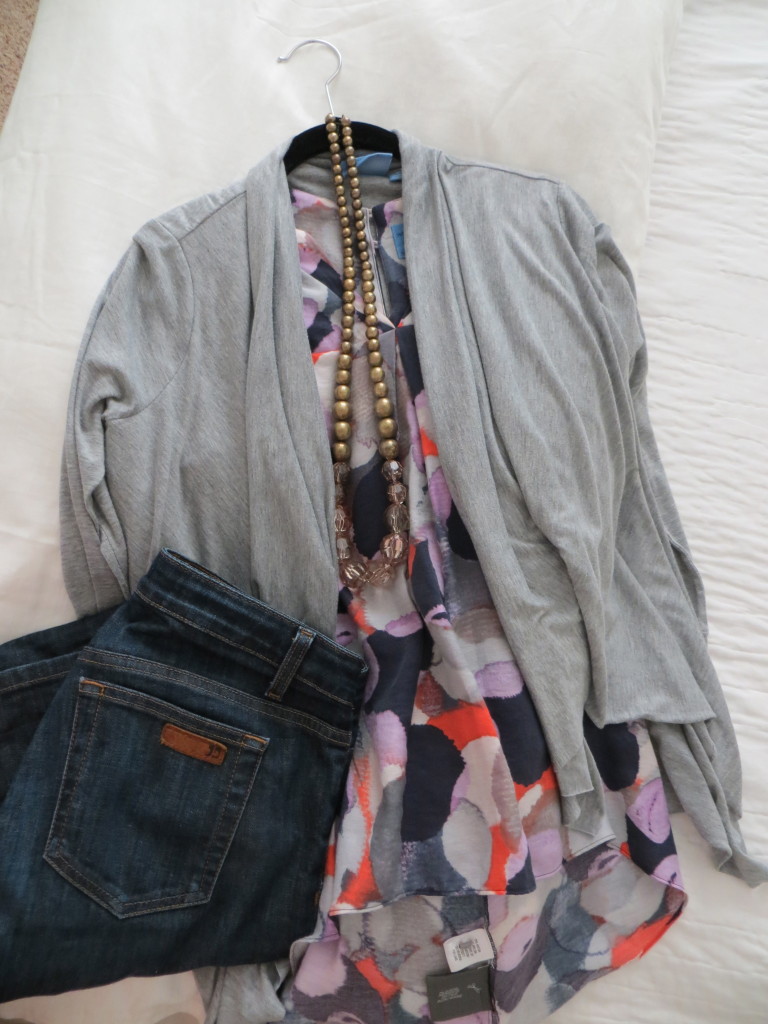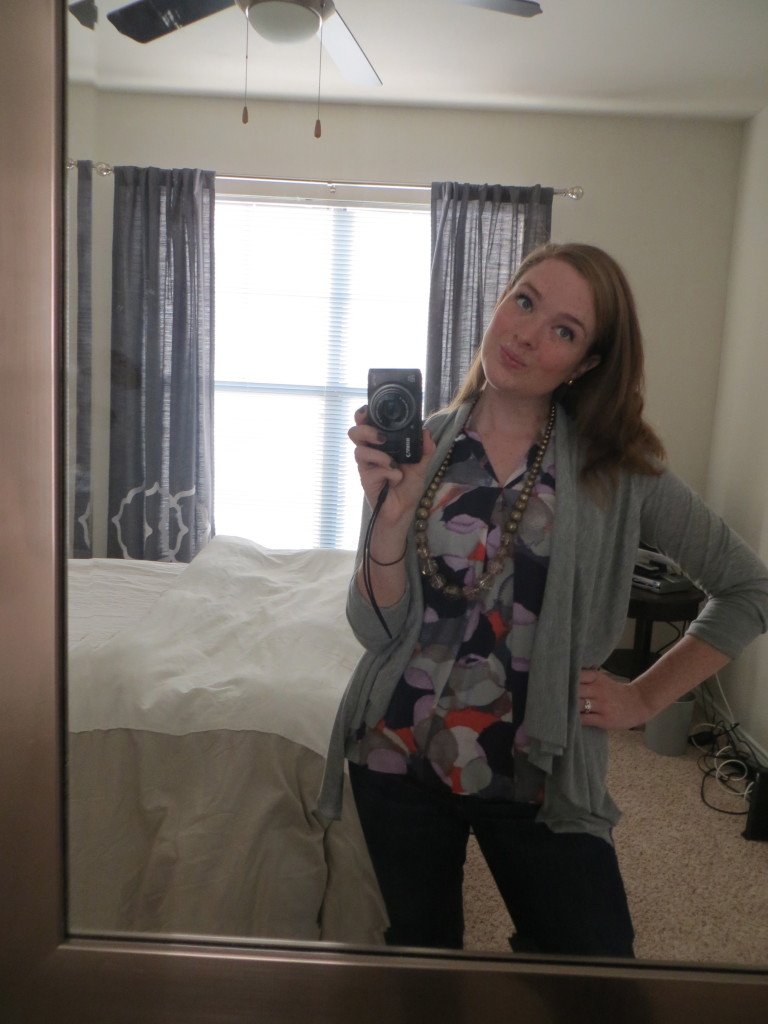 7:45am-Get Dressed & Do My Hair and Makeup
After a final prayer, I choose an outfit, get dressed, and head into the bathroom for hair and makeup. Most days, I am able to complete this step in ten minutes or less. For makeup, I only wear foundation, blush, mascara, eye liner, and lipgloss (sometimes bronzer and highlighter), so I don't spend too long dolling up (read more about my makeup routine here). My hair usually gets pulled back into a neat ponytail or bun, so that doesn't take long either. I wish I had the motivation or desire to curl my hair and primp in the morning, but I work with 30 engineers, so light makeup and a ponytail it is. My sense of pretty comes from a spritz of perfume every morning, usually Flowerbomb by Viktor & Rolf (my absolute favorite) or Daisy by Marc Jacobs.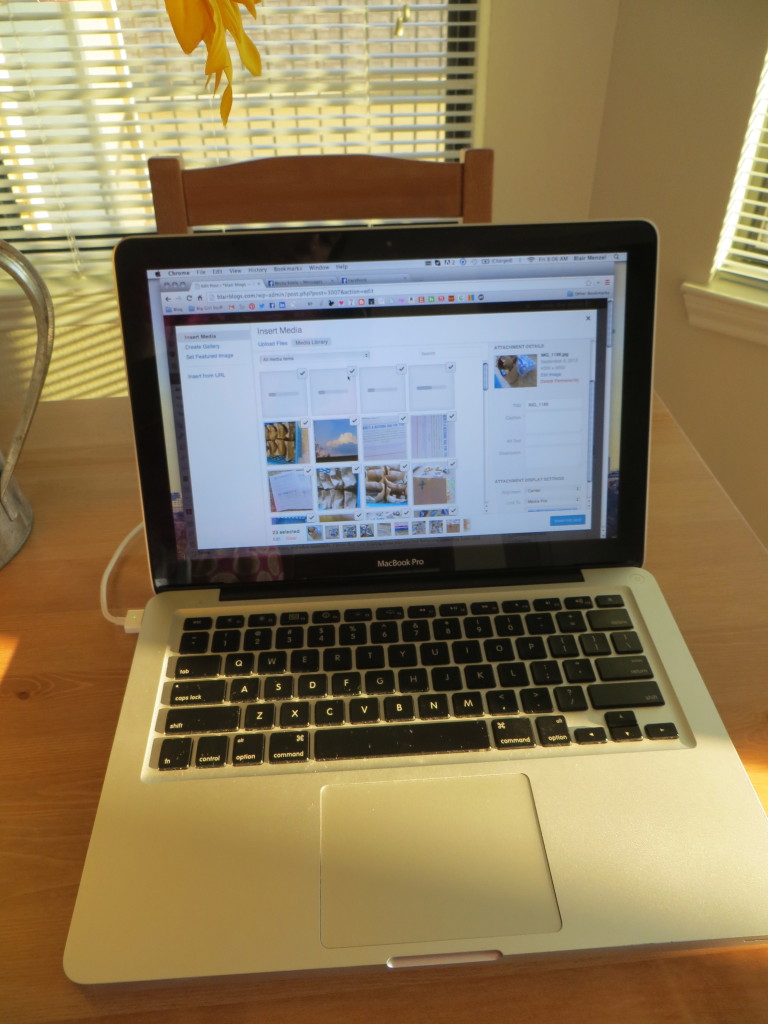 8:00am-Check My Computer
Because this blog is my child at this stage of life, what kind of mother would I be if I neglected it?! I spend between 15 and 20 minutes each morning checking my personal and blog email, blog stats, moderating comments, Pinterest repins, Facebook, Twitter, earnings, and bank account. It's almost laughable how quickly I can spin through all of my different social media sites, email accounts, and more. I also like to take this time to start a blog post, uploading photos or writing the first few paragraphs to set myself up for later.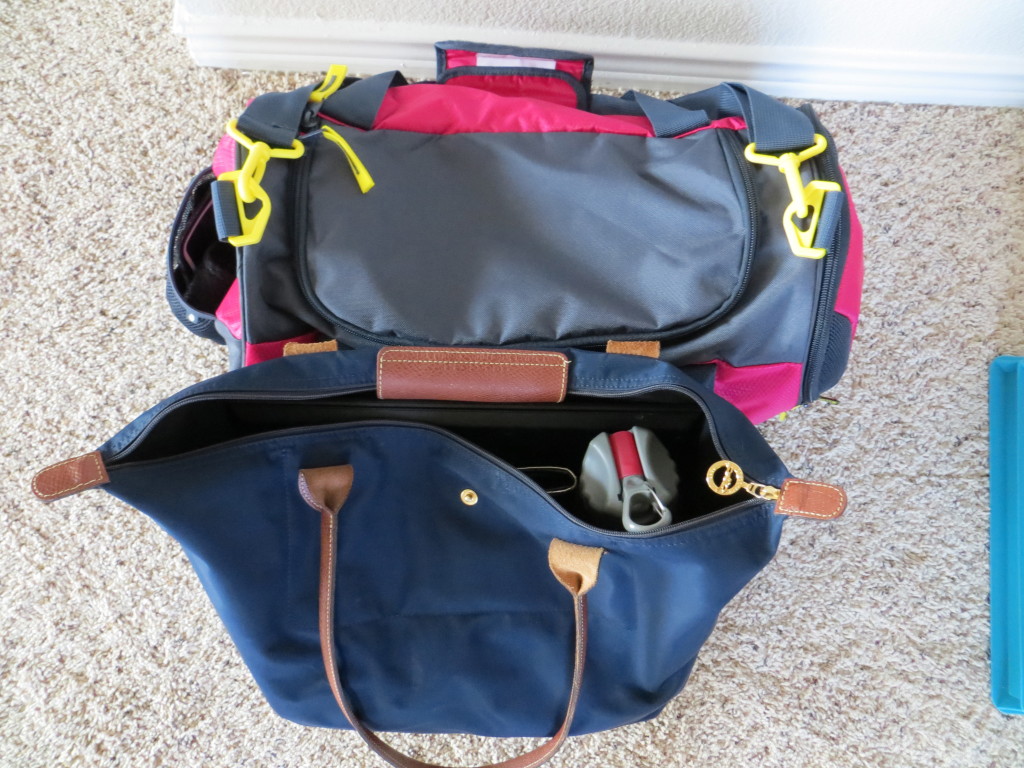 8:15am-Gather What I Need for Work
Now that I've woken up, centered myself spiritually, made myself presentable, and checked my computer, I gather everything that I'll need for my day at work. This includes closing my work laptop and power cord and stuffing them into my bag, grabbing my lunch and water bottle from the fridge, and sticking my wallet, gum, and phone in with my laptop and lunch. Some mornings I brew coffee, others I settle for a cup from the Keurig at the office.
8:30am-Leave for Work
After slipping on my shoes and straightening up my apartment (I hate coming home to a messy home), I gather my work bag and head to my car. My gym bag lives in my car for the entire week, stocked with 5 gym outfits, so I never have to worry about remembering to pack it. My work commute is less than desirable to say the least, but I find the beauty in it by blasting my favorite Christian music, singing along, and choosing joy for the day.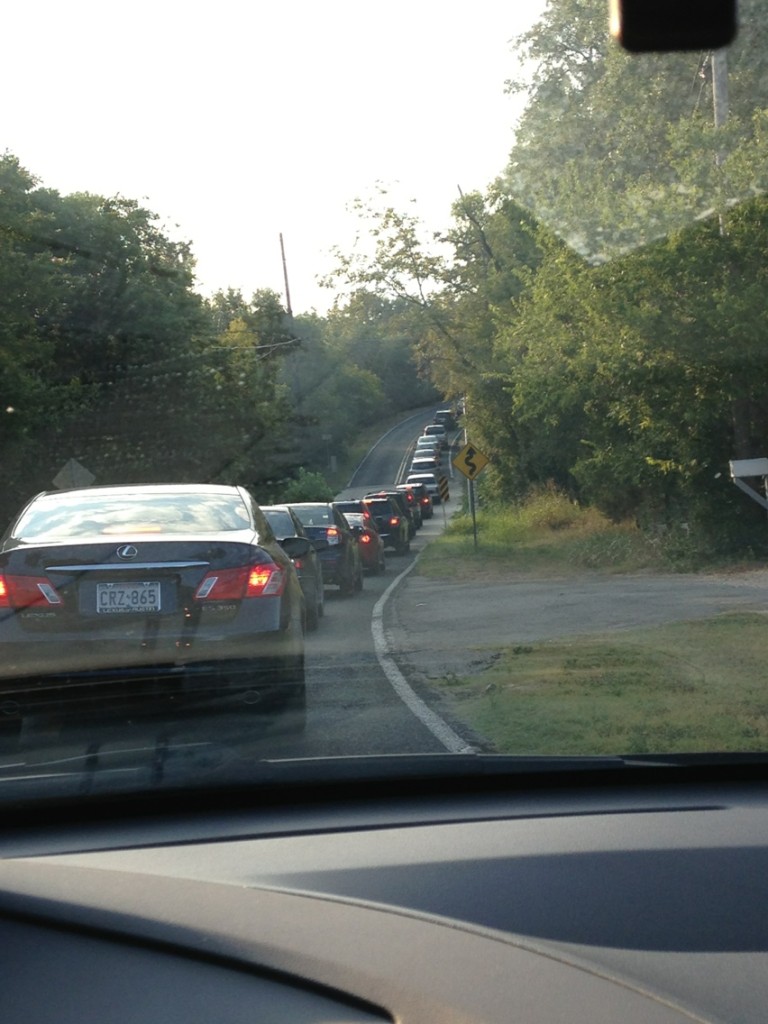 9:00am-Arrive at Work
When I'm lucky, there's a parking spot on the first or second level of the parking garage. Many days, however, I end up on the fourth or fifth floor. I am opposed to elevators, so I always take the stairs down to my office on the second floor. There was only one day that I had to park on the very top floor of the garage, you know–the open air floor. It was the only day that it's rained in three months. #unlucky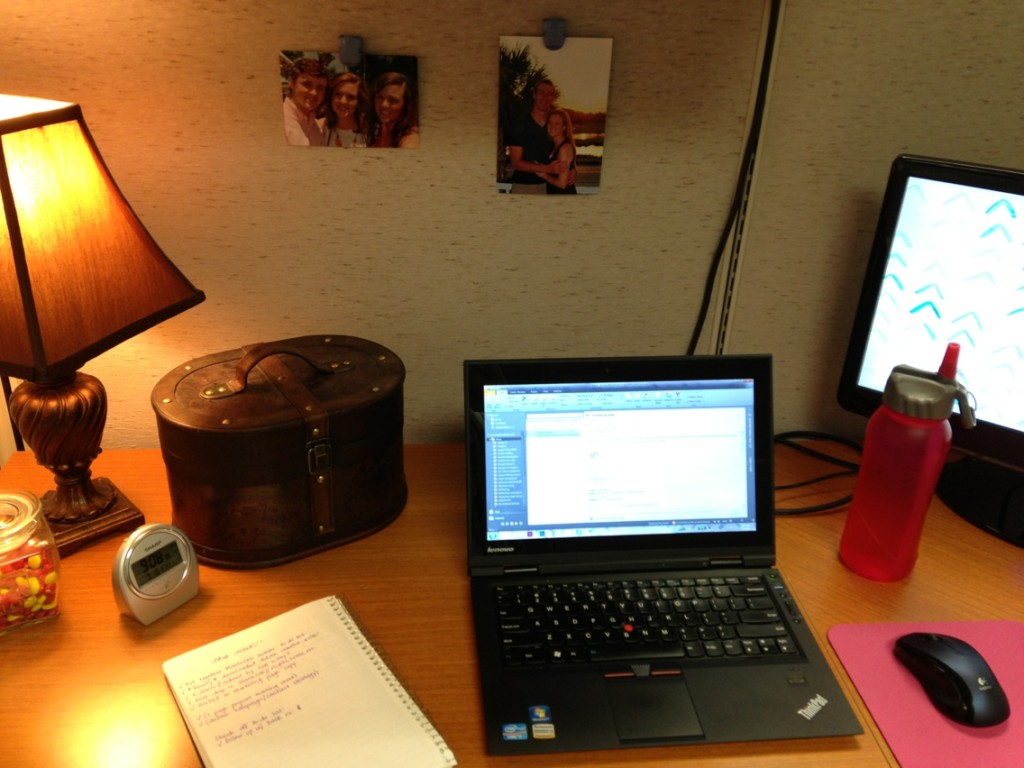 9:00am-4:30pm-Work
For the next eight hours (give or take) I work. I am the Marketing Coordinator at an IT cloud connectivity provider, so I spend my day emailing, managing social media, in meetings, managing the company blog, emailing some more, designing collateral, organizing conferences, and emailing a bit more. Lots of time is spent on the computer, and some days I feel like I'm a slave to my desk. I work with very smart colleagues, though, so I learn a lot each day. I can't complain–it's a great entry level position.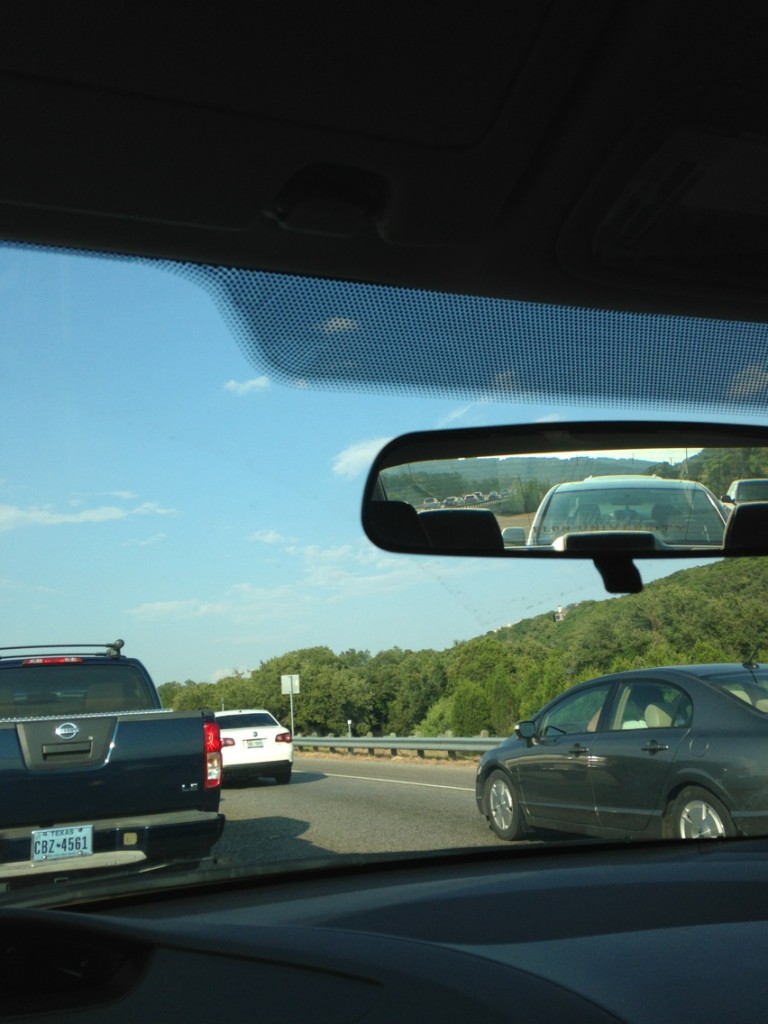 5:00pm-Leave Work
I usually pack up my belongings, use the bathroom one last time before the commute, and head out around five o'clock. Sometimes it's much earlier, and I work from home for the rest of the day; others it's later, when I'm wrapping up a project or sending one last email. I am, however, committed to having a healthy work-life balance, so I never stay too late working on something I can complete the next day.
5:30pm-Arrive at the Gym
Almost every day after work, I drive just one more mile past my apartment, and head to the gym I belong to. Sometimes I take a class if one is being offered, other days I zone out to my music and enjoy the feeling of moving my body after a day of being excruciatingly sedentary. The length of time I spend at the gym varies depending on my energy level, but I usually stay for about an hour. Some of that time is spent changing out of my work clothes and into my gym gear, but the greater part of the hour is spent getting fit. Below is the result of my efforts.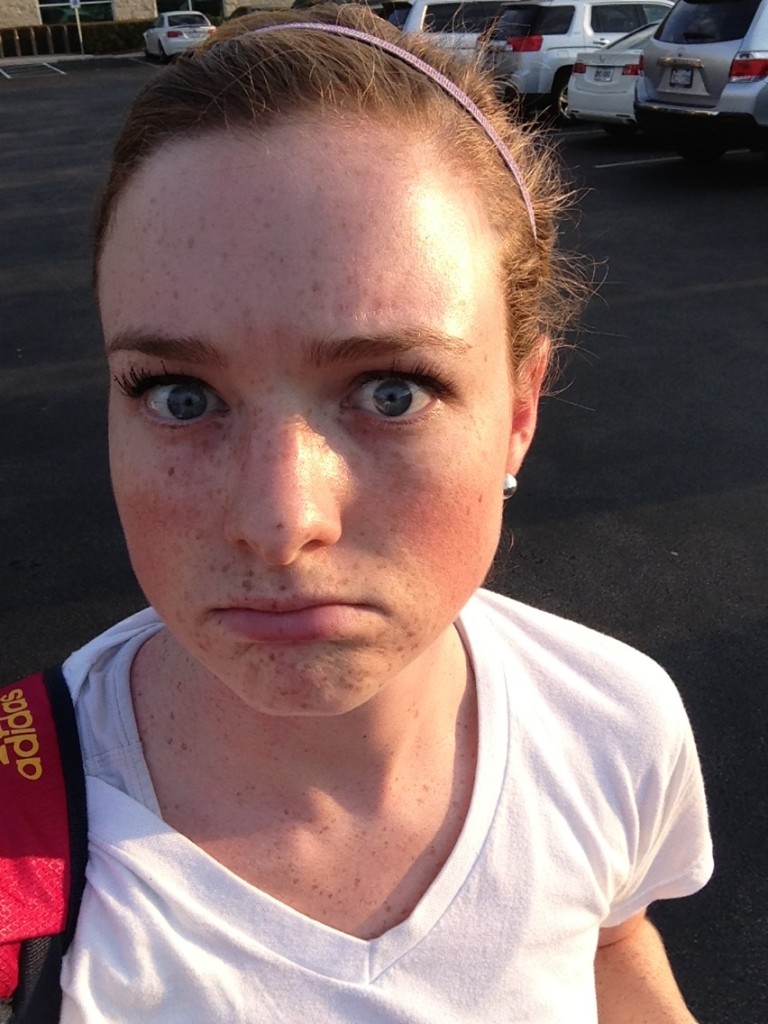 6:30pm-Home
After being away all day, I usually spend a few still-sweaty moments checking my email, turning on the TV, and unpacking my work bag before I shower. If I plan on eating something for dinner that needs to be cooked in the oven, I preheat it while I get clean.
6:45pm-Shower & Comfy Clothes
As much as I wish I did, I can't stand morning showers. I don't like the extra effort it takes in the morning to blow dry and straighten my hair, and I end up super hot and sweaty. Not a great way to start my morning. Plus a morning shower would either mean a morning workout or a second evening shower after I worked out–and ain't nobody got time for two showers in one day. This evening hour is the perfect time for me to get squeaky clean. I love showering and then changing into my favorite yoga pants or loungewear before relaxing in the evening. It's truly wonderful.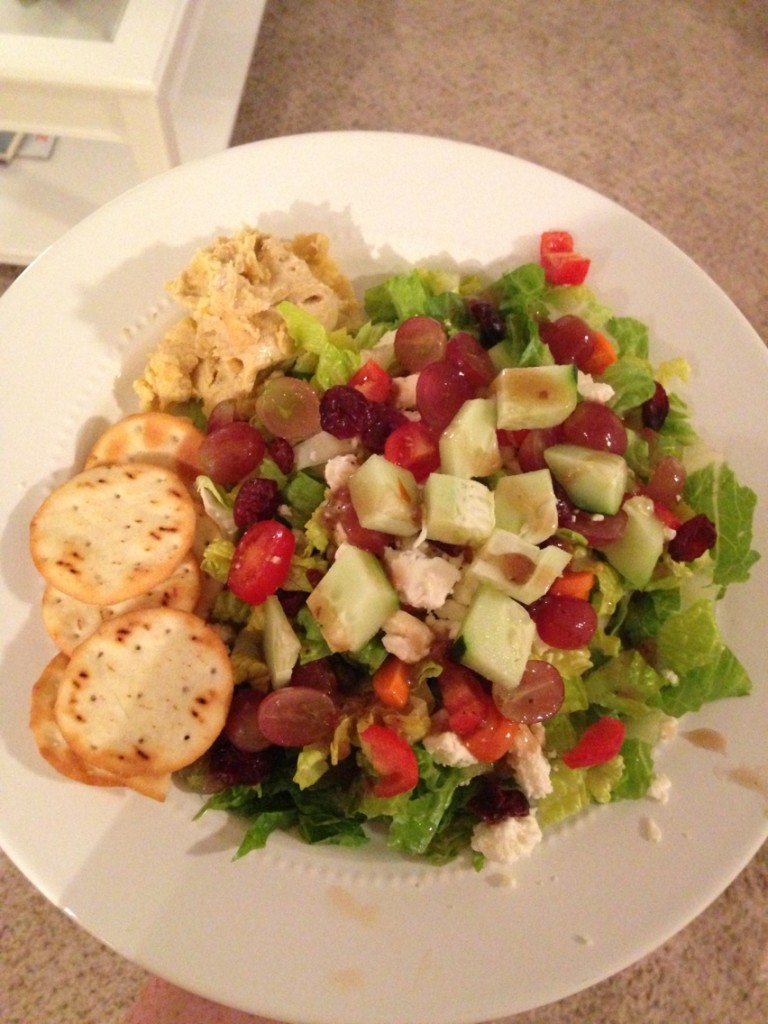 7:00pm-Make Dinner
Now that I'm comfortable and clean, I head into the kitchen to cook dinner. I always keep two chicken breasts thawing in the fridge (with many more in the freezer), so there's always an easy dinner to be had no matter how tired I am. I really enjoy cooking though, so most nights I make a hearty salad, a homemade pizza, a yummy pasta dish, or a quesadilla. When I'm feeling extra quirky, I make eggs, bacon, and waffles, and have myself some Brinner (breakfast for dinner).
7:30pm-Eat Dinner
This is quite possibly my favorite moment of the day. I just feel great–accomplished, clean, somewhat exhausted, comfortable, and hungry. I usually sit on the floor and use my coffee table to eat off of, no matter that I have a legitimate dining room table. The real reason why floor eating has become a daily occurrence is because I can't see the television from the dining room table and I find it hard to eat on the couch. And hello! What would dinner be without a side of Honey Boo Boo?
8:00pm-Clean Up the Kitchen & Pack Lunch
Now that I'm bathed and fed (sounds like I'm a dog), I get to cleaning up the mess I made in the kitchen from dinner. As I clean up, I throw some leftovers into a glass Tupperware container for lunch the following day.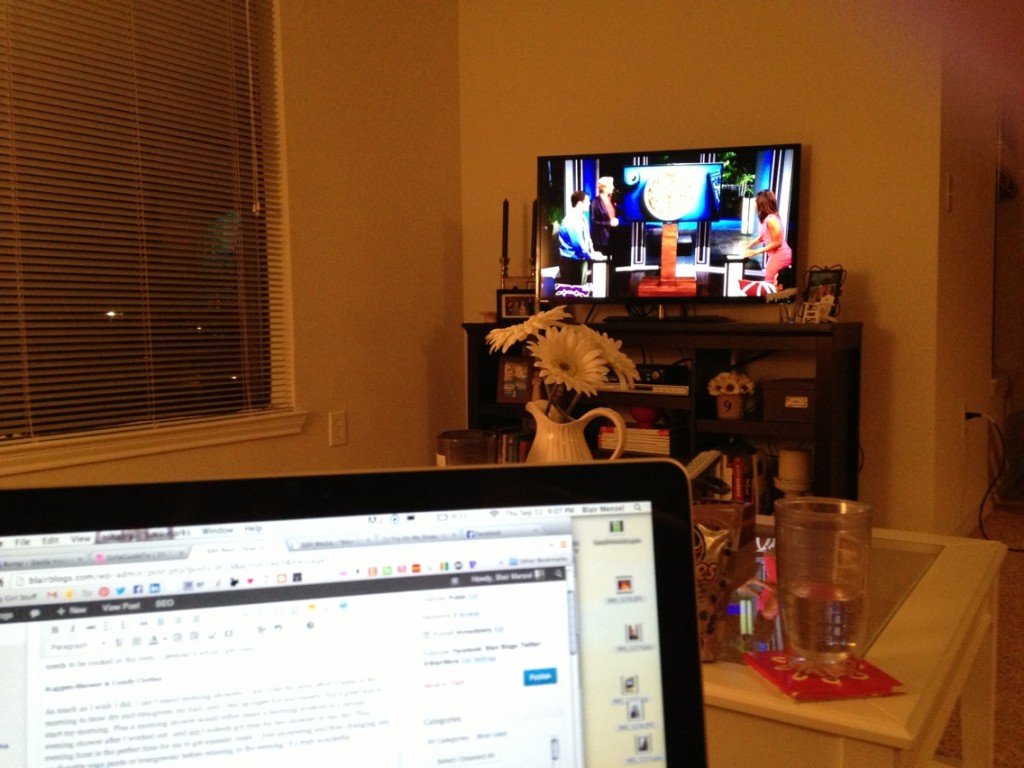 8:15pm-Relax & Write
Some nights I resist dessert, but most times I indulge in some ice cream or a few pieces of chocolate. Either way, I make my way to the couch, grab my laptop and phone, and straight veg. Depending on the night, I'll either watch a favorite show live or choose something from my DVR. This is usually when I'll finish writing the blog post I started in the morning. It's also when I catch up on reading my favorite blogs, stalking people on Facebook, and online shop if I need something.
10:00pm-Put Down the Laptop & Get Ready for Bed
After several hours of blogging, stalking, and internet surfing, I close my laptop, turn out the lights, and begin to ready myself for bed. Some nights I change into proper pajamas, but most nights I stay in my comfy yoga pants/leggings/loungewear because I'm tired and lazy and I haven't left the house so my outfit's not dirty. I always wash my face and brush my teeth, and I should get bonus orthodontics points because I even wear my retainers every night.
10:15pm-Get in Bed
By 10:15pm or 10:30pm, I'm usually in bed. At this point, I typically require between 30 minutes and an hour of wind-down time before I'm ready to actually fall asleep. This usually includes a TV episode or two in the background while I Google life's most pressing questions and text my best friends and family. It may seem strange that I need to wind-down after spending the previous two hours with my booty on the couch, but when I'm blogging, my mind is *on* and alert. This is when I can play on my phone mindlessly, and really give my noggin a break.
11:00pm-Lights Out
My lights are usually out before 11:00pm, more like 10:45pm or so. That is, after I turn off the TV, plug in my iPhone, reset my alarm for the following day, and grab my childhood stuffed animal that I still sleep with (don't judge). A sleepy prayer and I'm out. Zzzz…
That's the basic outline of my day-to-day life, Monday through Friday. My weekends are a little more exciting. "A little" is the key term there. I'm starting to get more involved in my community here in Austin, accepting babysitting jobs, joining a small group, and volunteering at church, so my days have some spice and I have something to live for, but for the most part, this is what a day in my shoes looks like. It's a predictable life, and I love it that way. I'm really enjoying this season of life with great freedom and little responsibility. It's freeing to spend my days as I please without the constant pest of group projects and sorority meetings and whatnot.
So, that's my day in the life. What does yours look like? (I think it's a really fun exercise to chronicle your mundane day-to-day happenings because it's awesome to look back on what you used to do!)
PS-If you read this entire post, you deserve a bear hug and a gold star. Way to go, you just survived reading over 2,020 words about what I do each day!