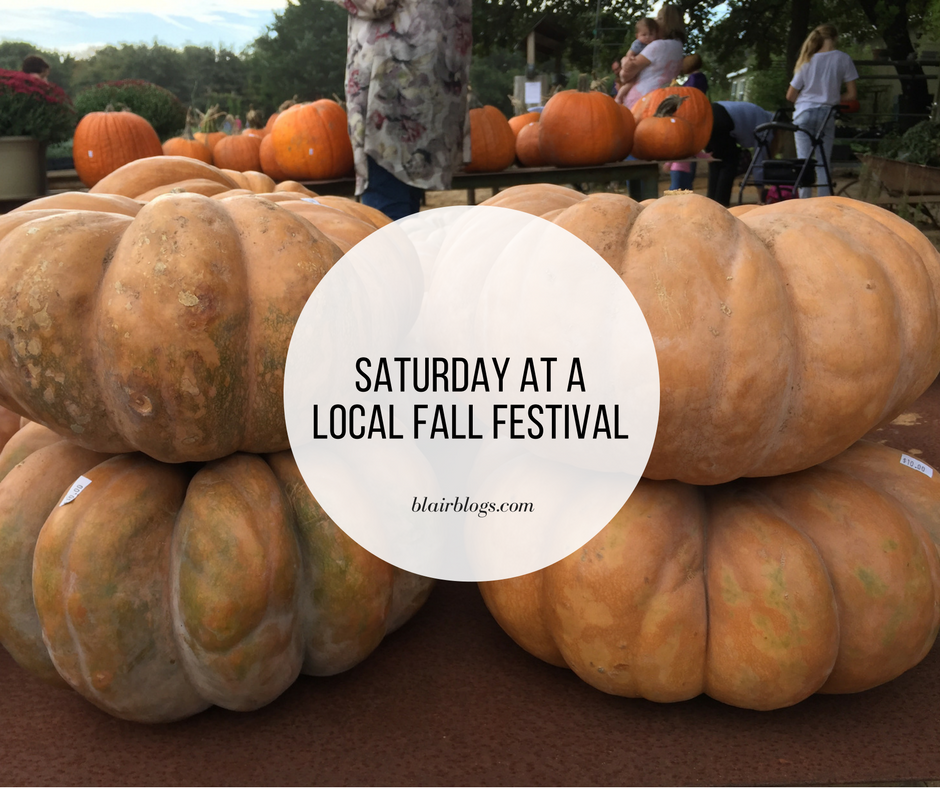 There's a local lavender farm that's absolutely lovely and dreamy in every way. It's tucked away in the country, and its tucked away-ness makes it incredibly peaceful and a favorite way to spend the day. Back in late May, Riley and I spent a Saturday afternoon at this farm's annual Lavender Festival; this past Saturday, we spent the morning at the annual Fall Festival.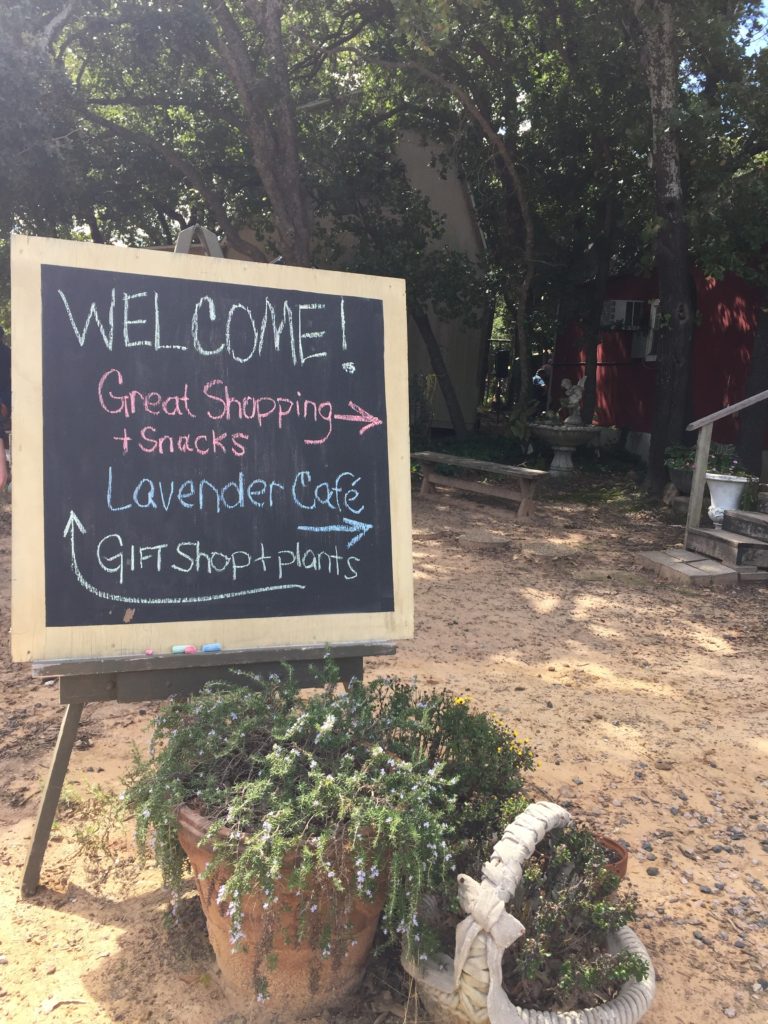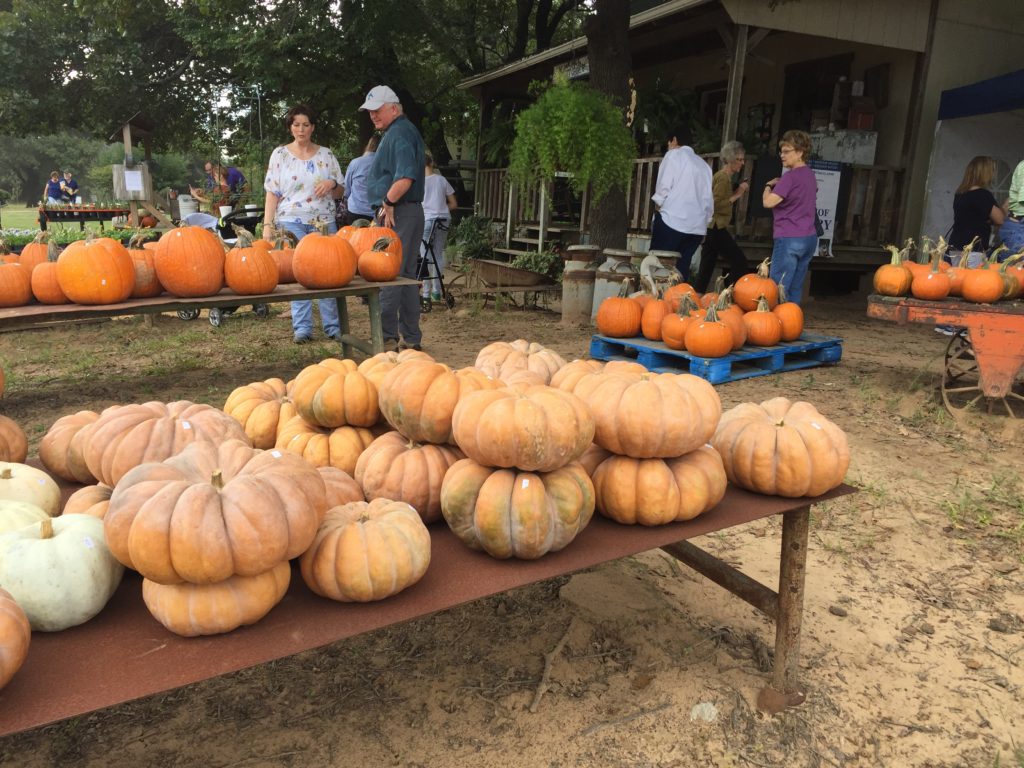 Riley's mom, Monica, came with us. We shopped, ate lunch, and enjoyed the gorgeous day. It was overcast, cool, and breezy–nothing like you'd expect the first weekend of October in Texas. It truly felt like fall!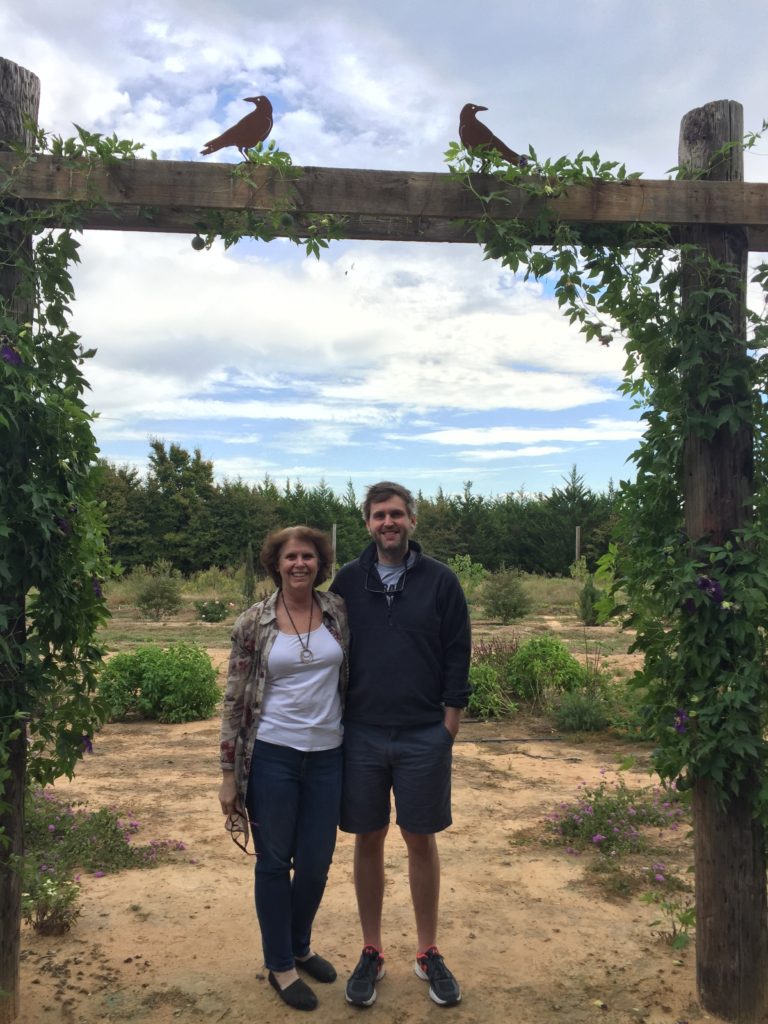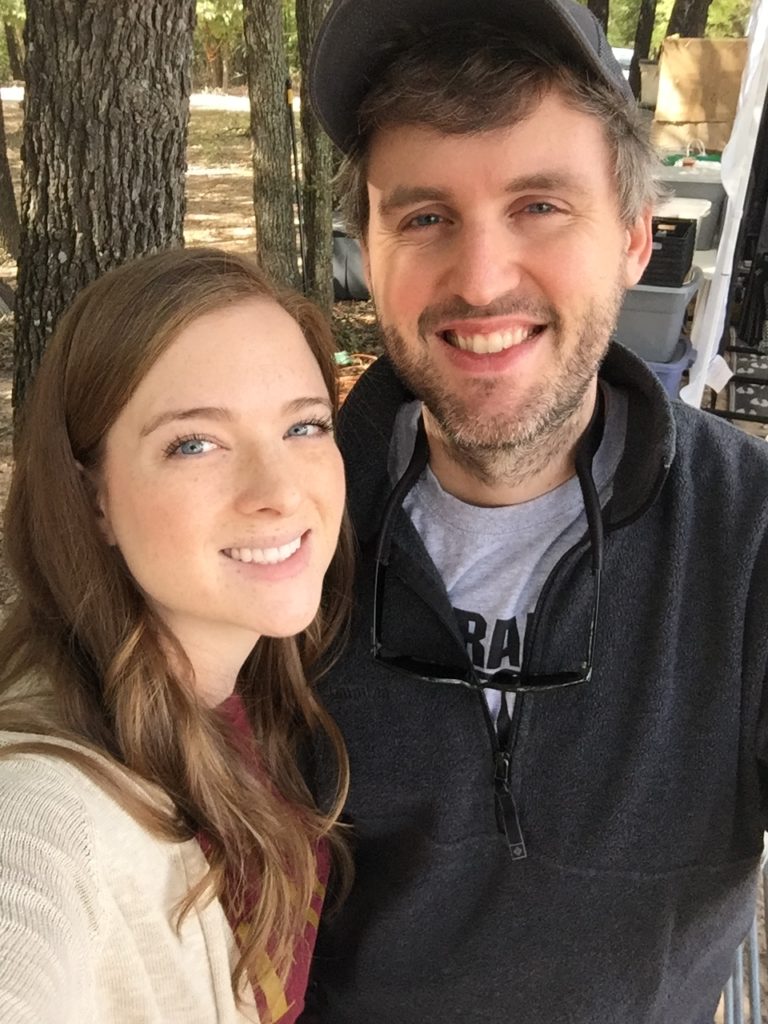 I wore my Hello Fall shirt–it was so fitting!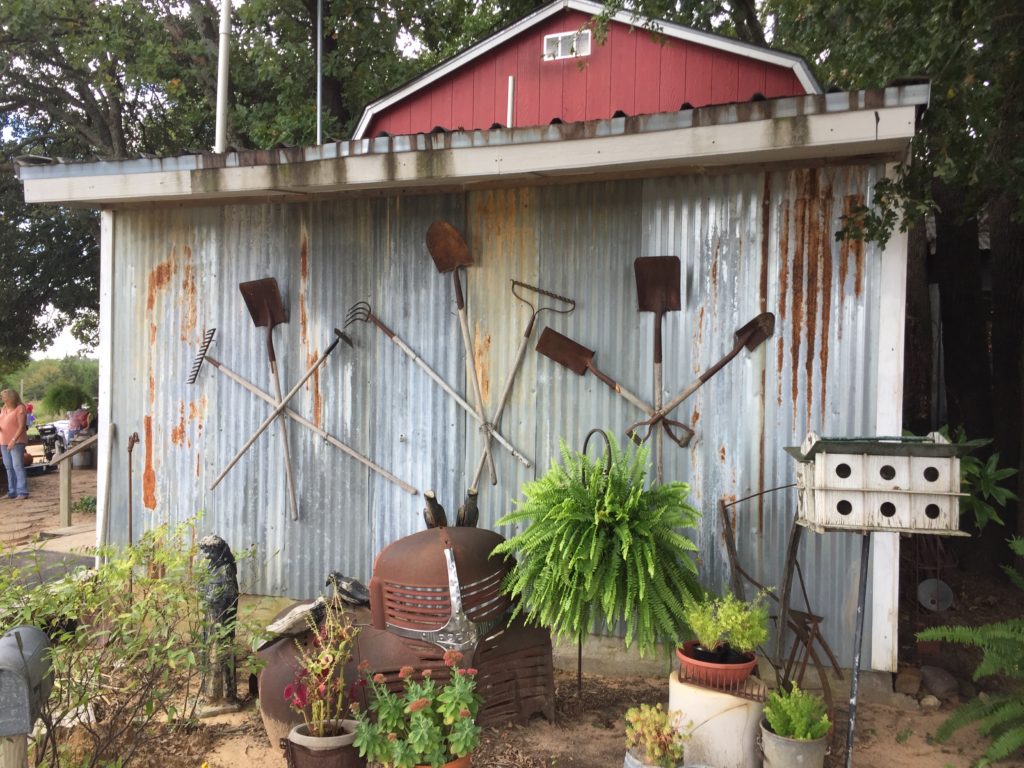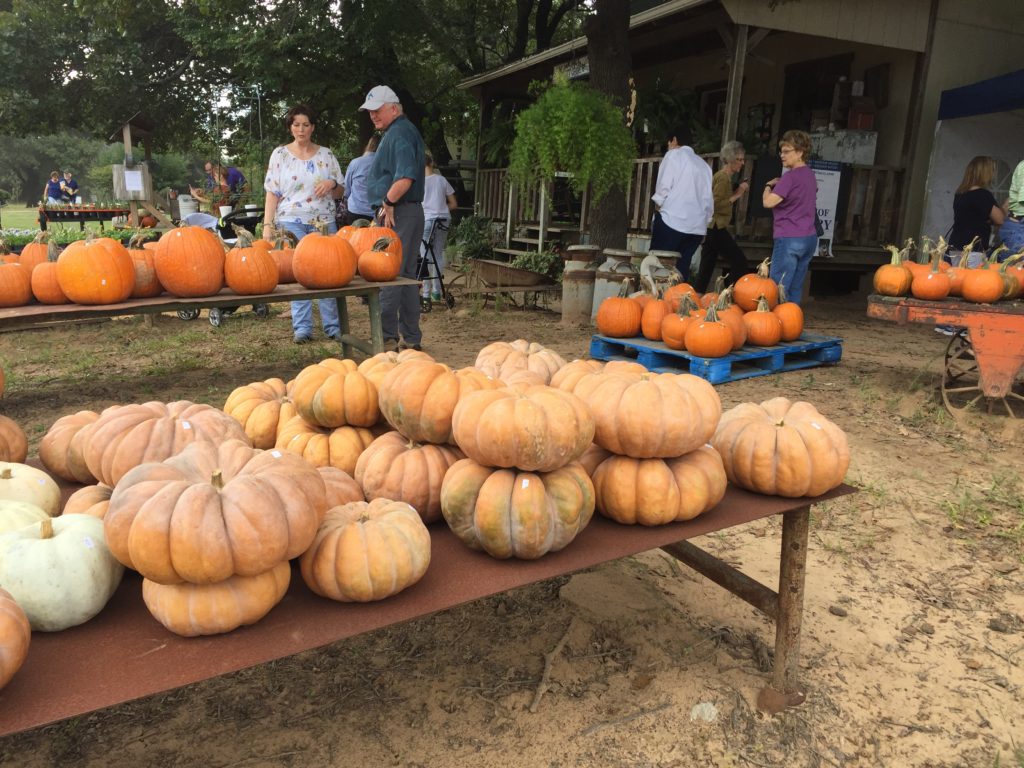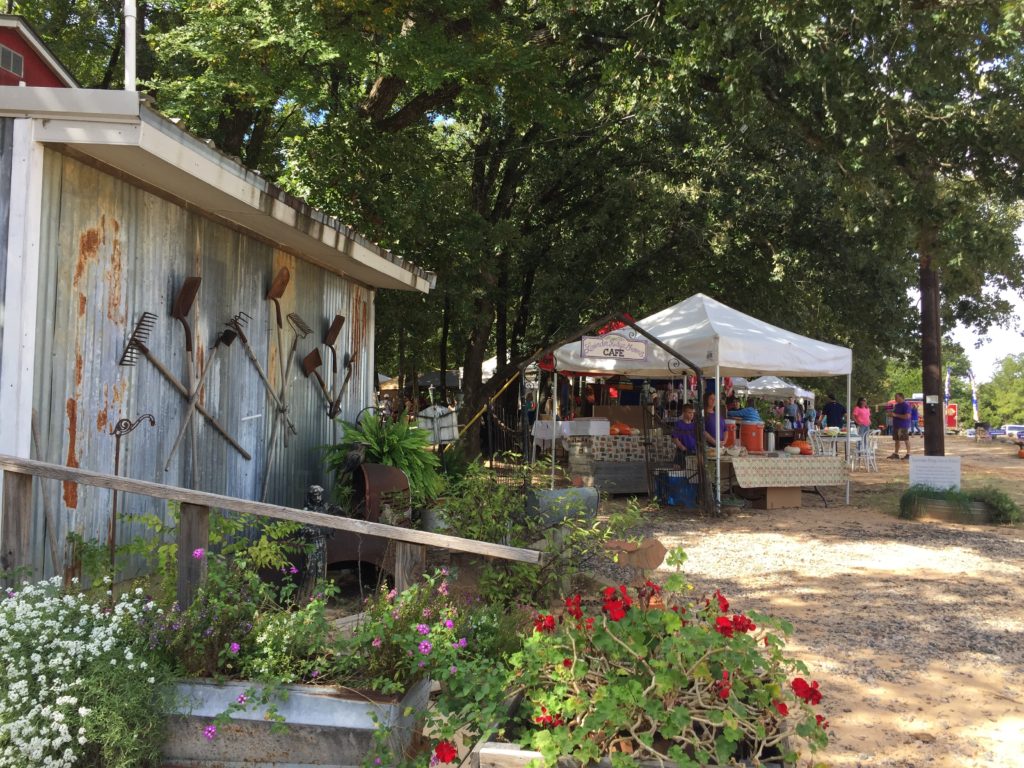 For lunch, we ate at the farm's Lavender Café. I had a lavender honey chicken salad sandwich (absolutely delicious) with lavender iced tea, and Monica and Riley both got a turkey sandwich with cream cheese, cranberry jam, and swiss. We all left happy!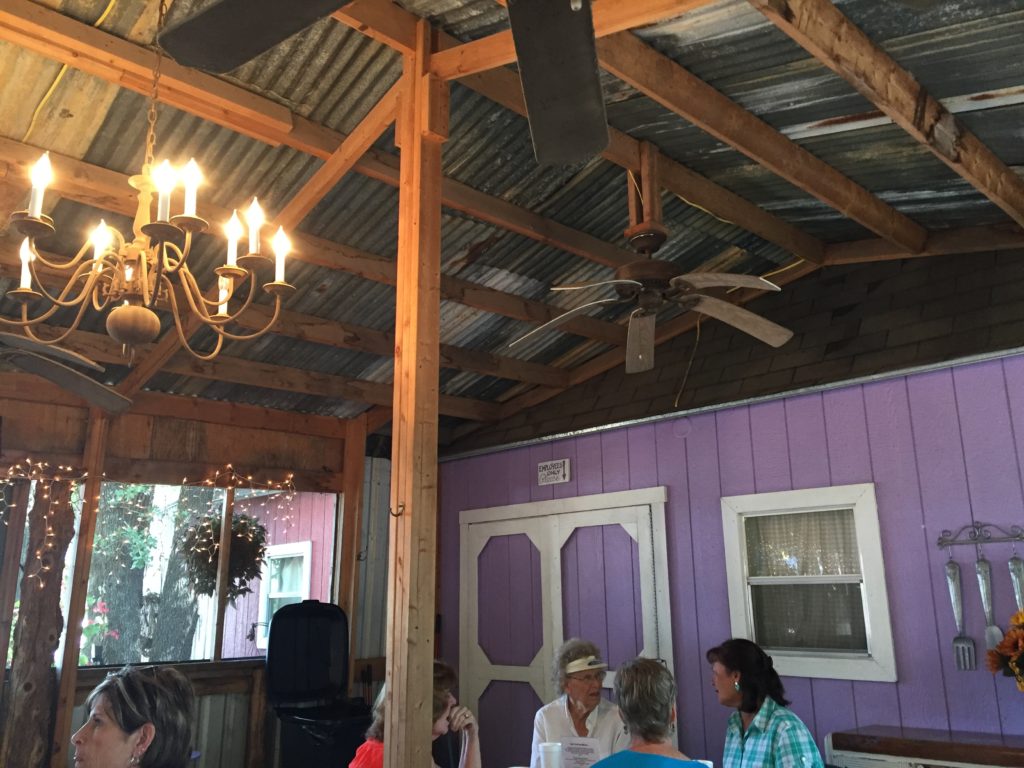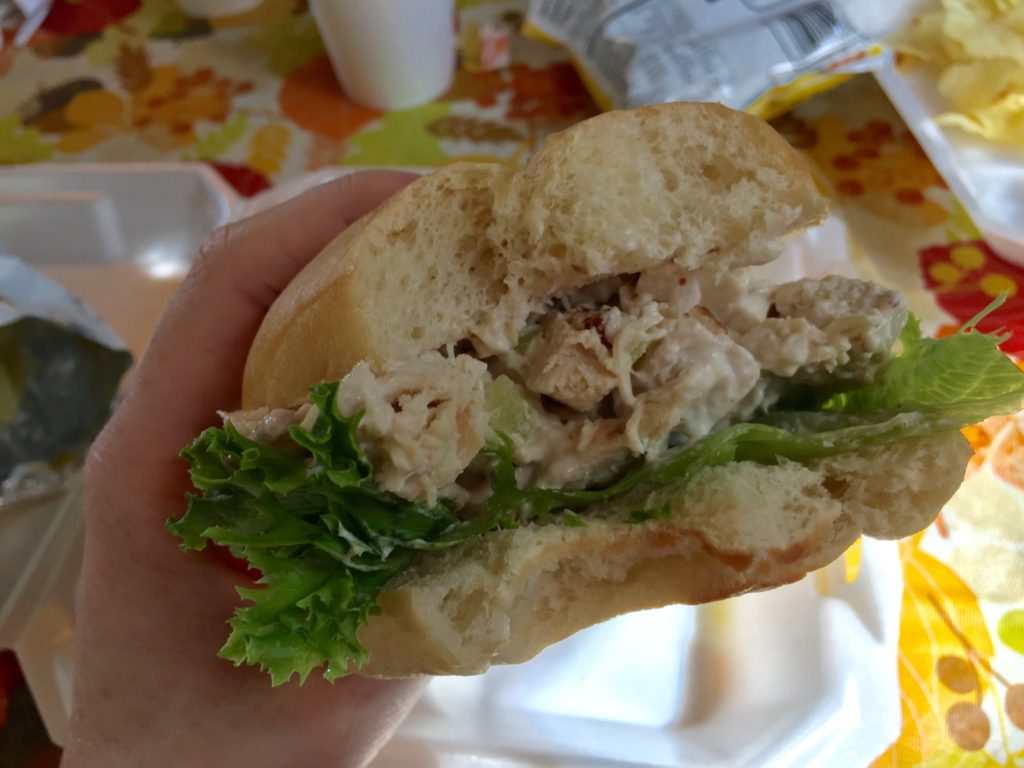 There was a musician playing an acoustic guitar, scents of the nearby lavender fields floating in the air, and all kinds of charming vendors. So, basically, my ideal way to spend a Saturday.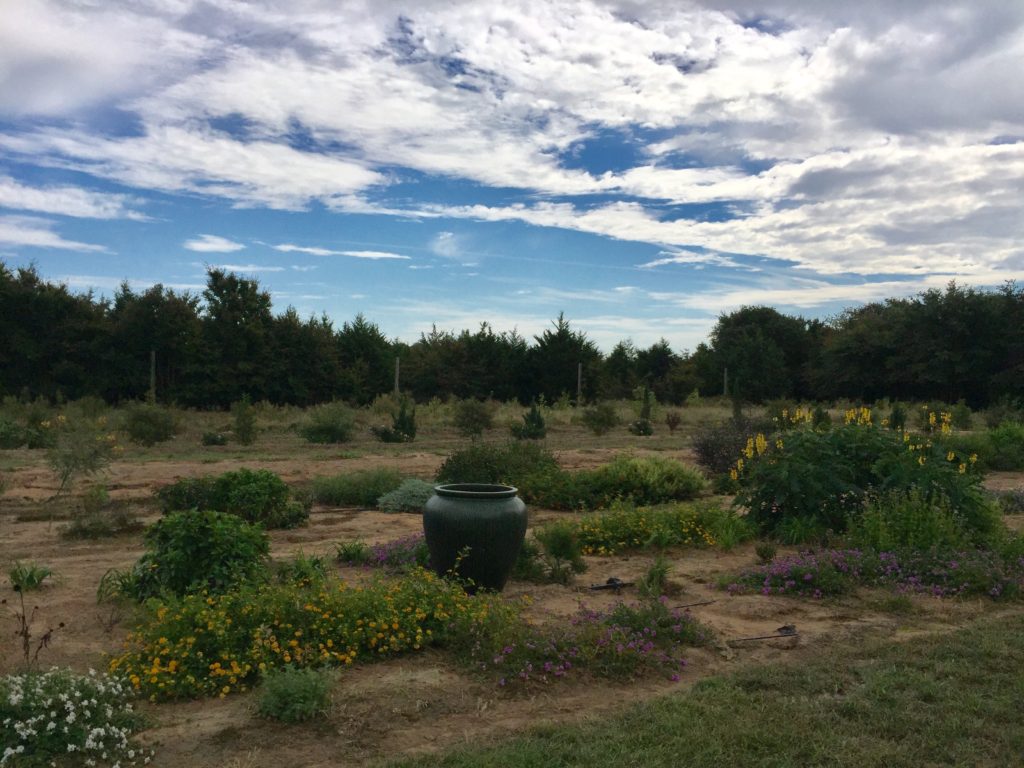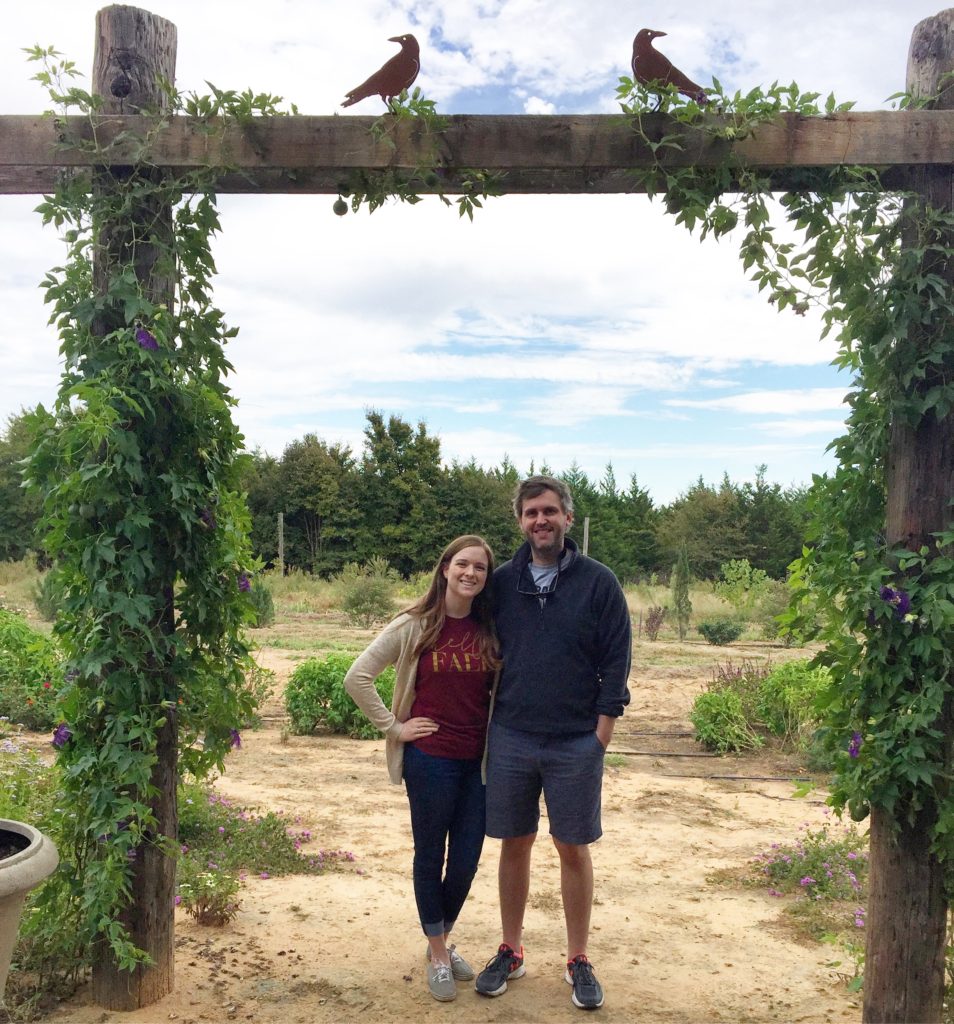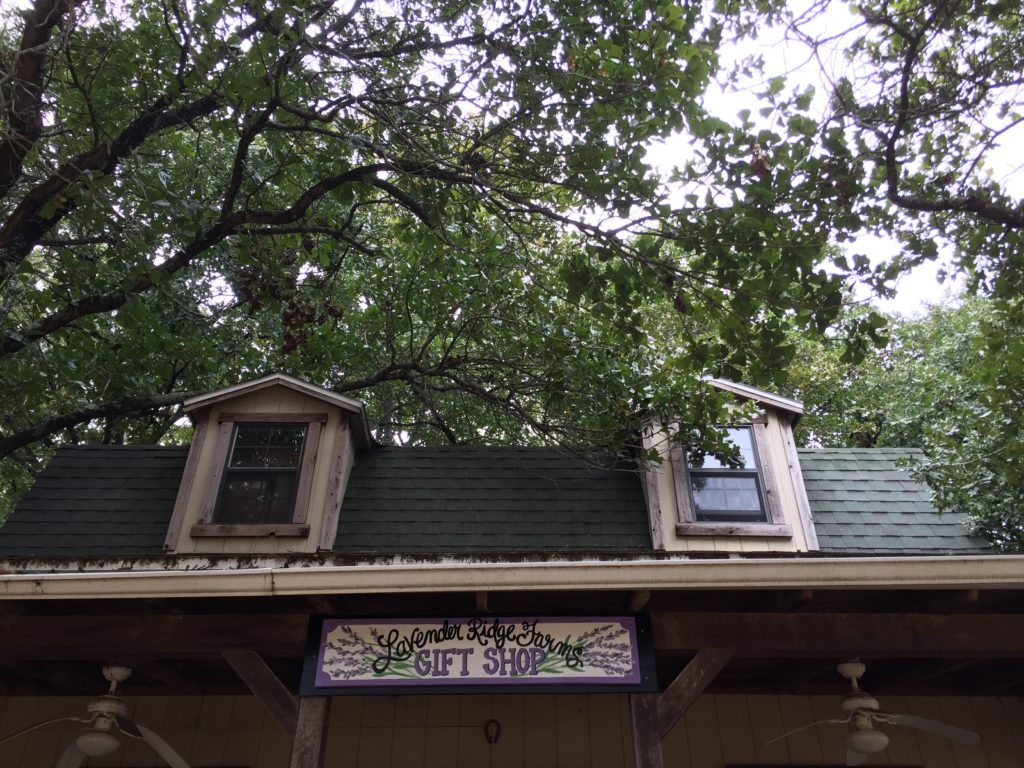 At the farm's gift shop, I purchased two candles (Spearmint Eucalyptus and Lemon Lavender) and a lavender bath bomb. I could've picked up one of everything, though! I'm such a sucker for spa/bath and body stuff. It's the easiest category of items for me to spend money on. 😉 (On second thought, it may be tied with food!)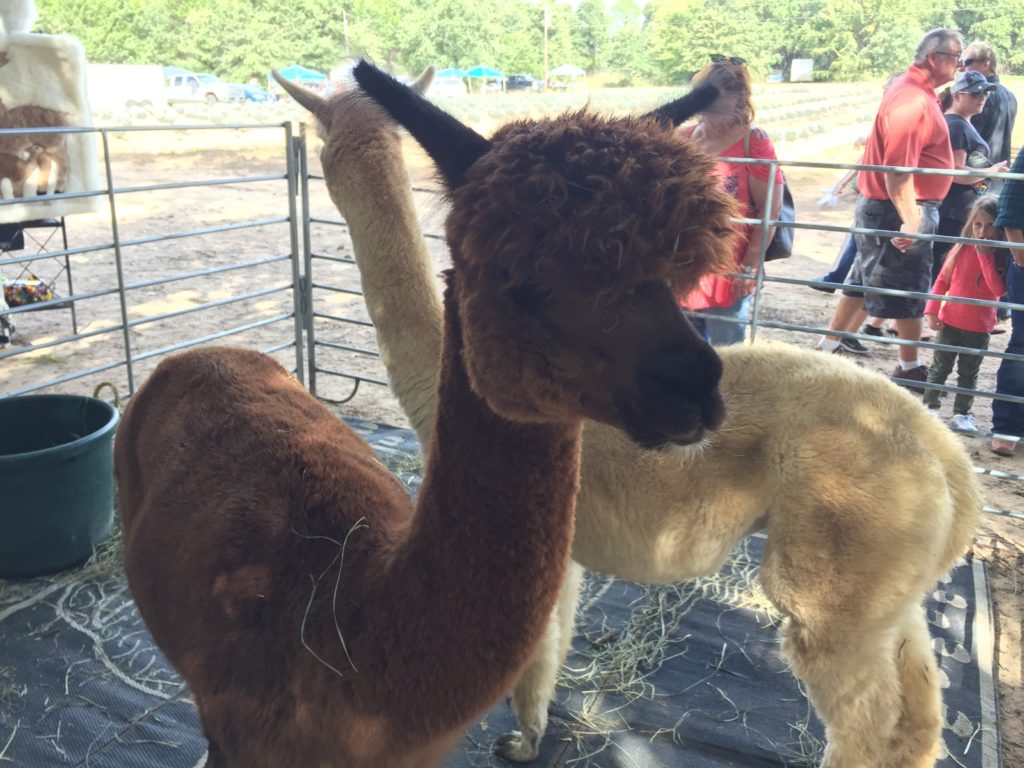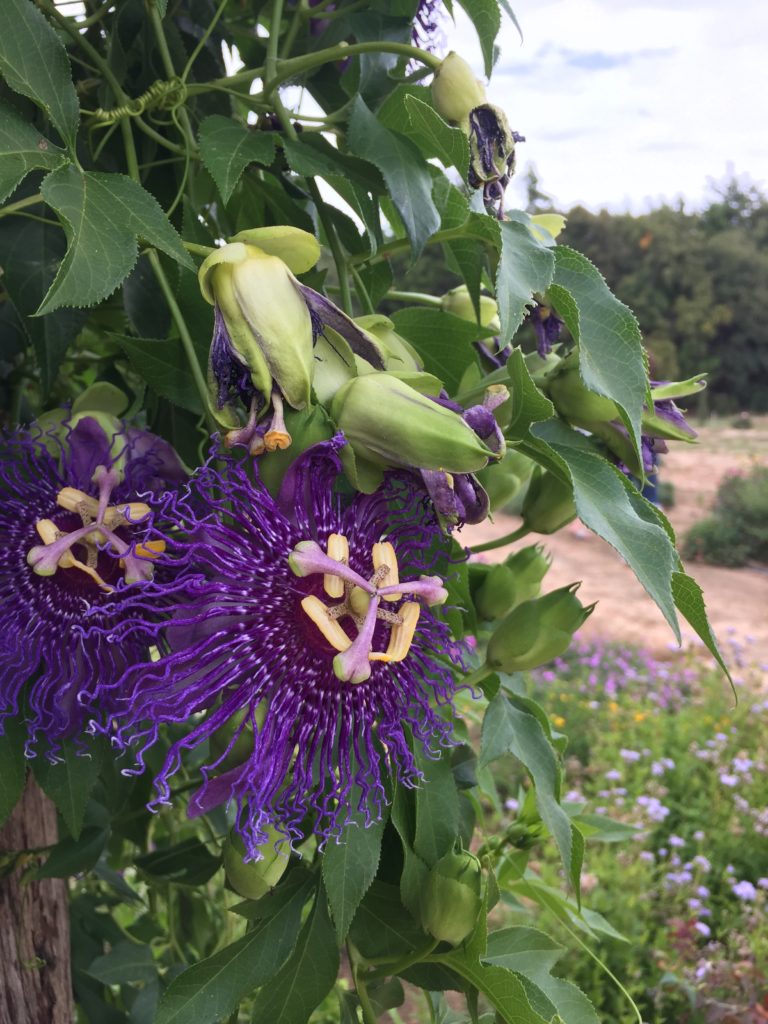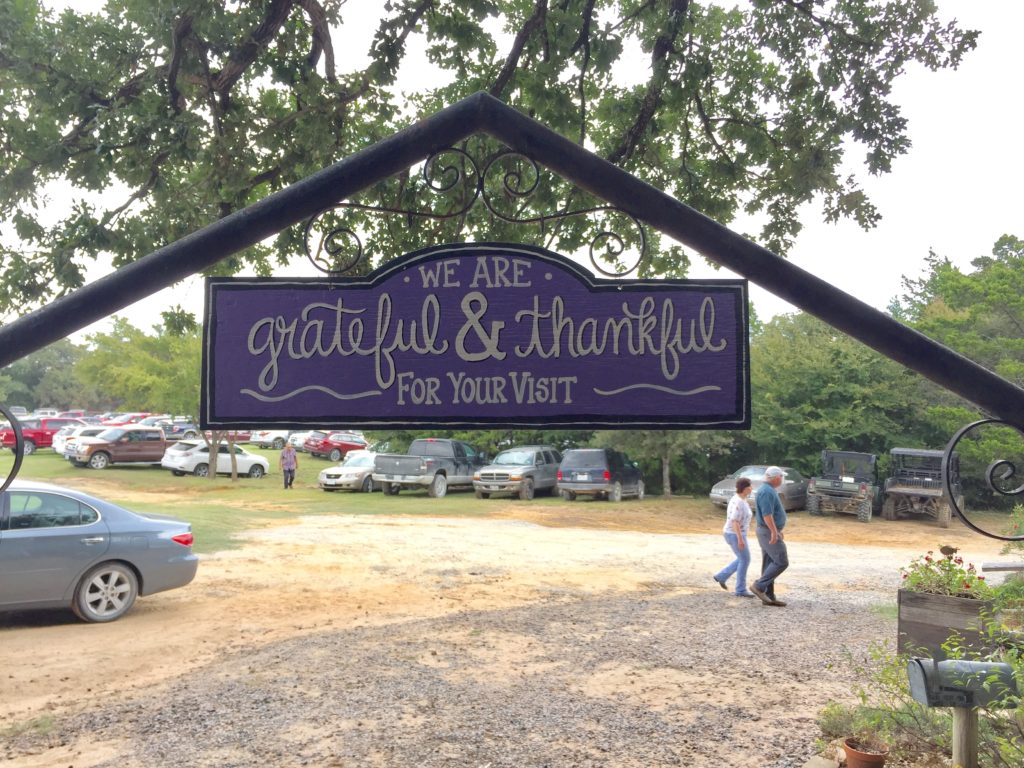 A lovely, refreshing Saturday spent outdoors at a fall festival is always time well spent to me! If you're ever in North Texas, make a point to stop by Lavender Ridge Farms!
// Have you been to any local fall festivals?
Thank you for reading! You can find me online on Facebook, Instagram, Pinterest, and Twitter. If you'd like to be alerted whenever I publish a new post, you can follow me on Bloglovin' or subscribe via email. Check out my fun tees in my Etsy shop and listen to my weekly podcast about simplifying life, Simplify Everything! Are you a blogger too? Check out my Blogger Mentorship Program.