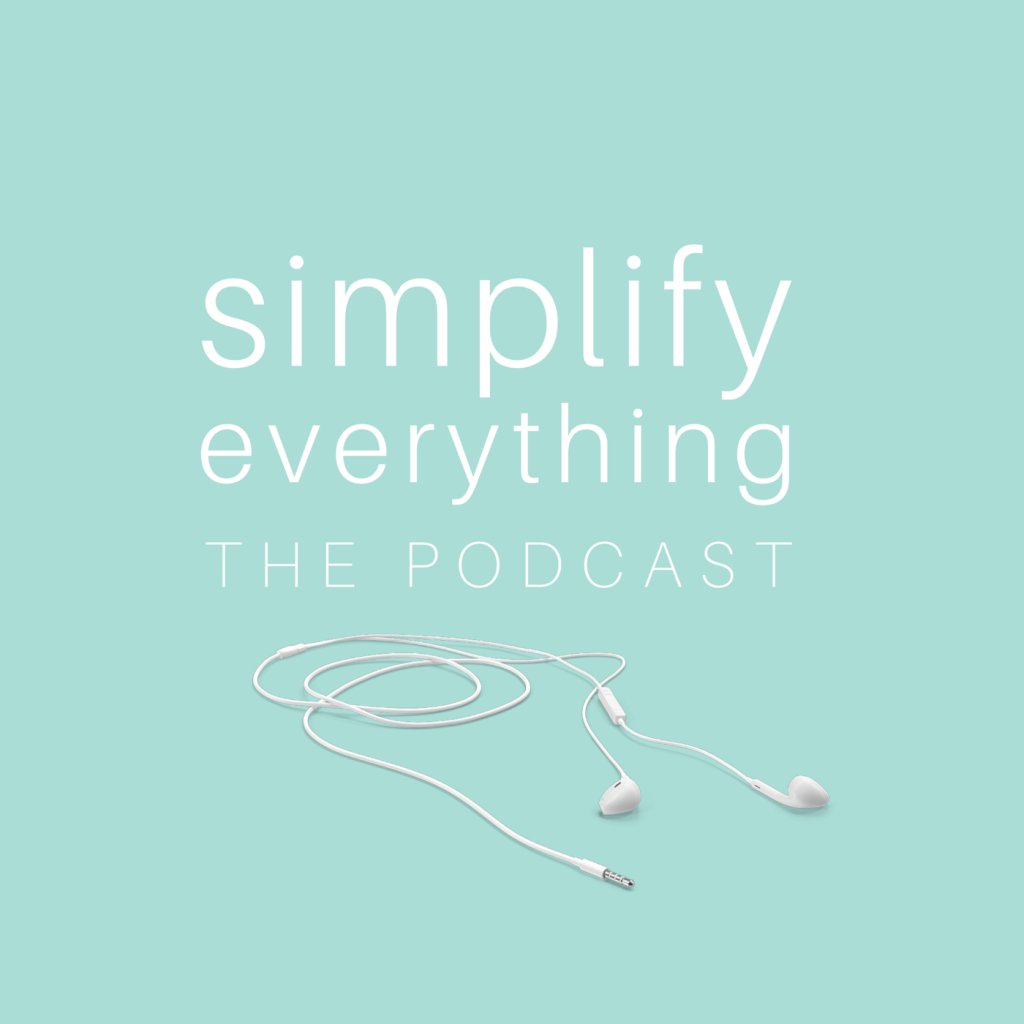 I love podcasts. (I blogged about that here!) I've dreamt about starting my own podcast for a long time, but there were always reasons why I didn't. I wasn't sure what I'd talk about or who would listen, I couldn't figure out how to add it into my blog mix, and I didn't have the right equipment. Translation: I'm afraid and I have excuses. Then the calendar turned to 2016 and I decided that my word for the year would be fearless. I bought a podcasting mic (this one) and started brainstorming.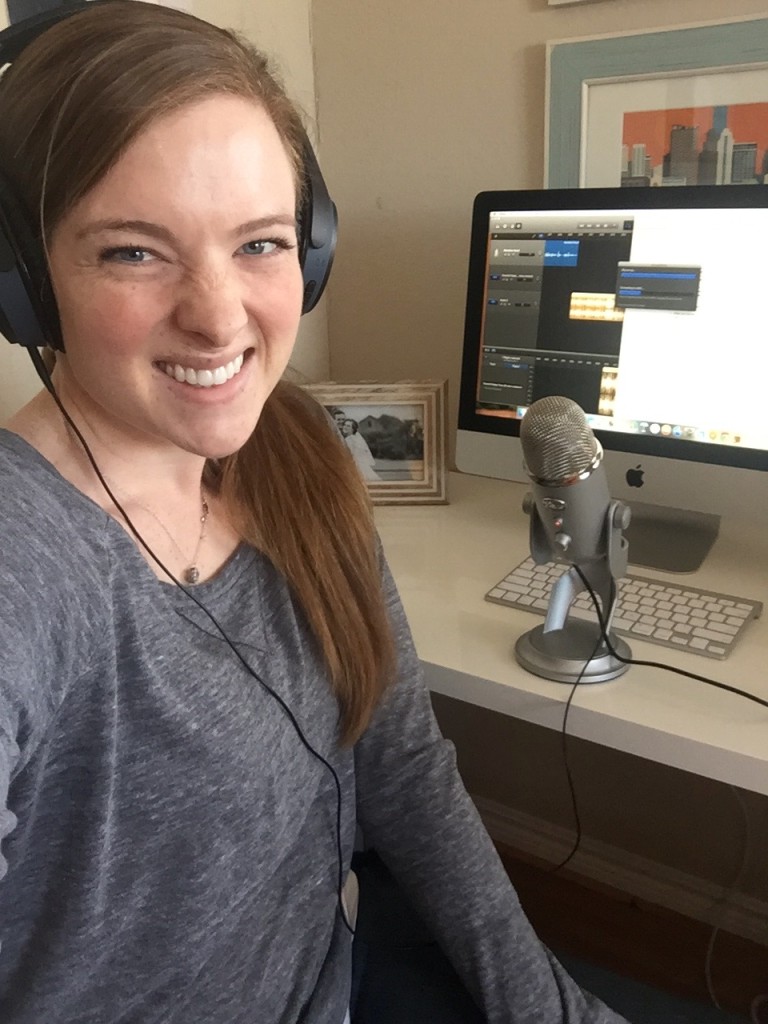 My biggest hurdle was reconciling my blog's content with my podcast's. Blogs lend themselves well to potpourri posts, with a little of this and a little of that (especially lifestyle blogs). But great podcasts are more focused. It took hours of brainstorming and an entire pad of scratch paper to settle on my topic: simplicity.
Those of you who are long-time readers know that my life has become incredibly simple since marrying Riley last July. I went from working a 50+ hour/week job managing over 100 people to pursuing my dream of blogging. My pace of life has slowed down, my slate of commitments has been wiped clean, and I've gone from juggling a bursting, massive community to being in a new place with no friends, starting over. While this fresh start has certainly been challenging at times, it has allowed me to take an honest look at my life and decide how I want to live it.
And I want to live it simply.
I want to live in a way that doesn't cause me physical anxiety because I'm so overloaded. I want to do the hard work that it takes to stay in a place of peace and calm instead of one of stress and chaos. I want to be intentional in my marriage and friendships because I know that it takes quality and quantity time to cultivate healthy relationships. I want to travel and explore the world (my favorite hobby), but I want to do it in a way that doesn't leave me a ball of nerves. I want to live a life slow enough that I can take care of myself well, so that I am physically, emotionally, and spiritually healthy. Mostly, I want to simplify everything so that the world fades and Jesus shines.
Because of this, I decided to focus my podcast on simplicity. Hence the name, Simplify Everything. Each podcast episode will cover a topic–from travel to organization to relationships–and explore how that topic can be made to be simpler, less stressful, and more life-giving.
My hope is to release a new episode once a week on Friday mornings. (Each episode will be accompanied with a blog post!) I have created an online voicemail where listeners can call in to share their own simplicity tips, ideas, strategies, and solutions, or ask a life simplification-related question with the hope of making this a truly helpful and encouraging podcast, not just a place for me to hear my own voice.
Episode 01: How To Simplify Airline Travel
For my first episode, I'm sharing some tips that will help you to simplify airline travel so that you can enjoy your trip without stress or panic. You can listen using the widget below or on iTunes. I hope you enjoy my first episode!
Podcast: Play in new window | Download
Subscribe
Subscribe on Stitcher (I am working to get this live)
Engage
Leave me a voicemail (Make sure to leave your name and location–your comment, tip, or question could be featured on a future episode!)
For more information on Simplify Everything, click here. Here's to living simply!