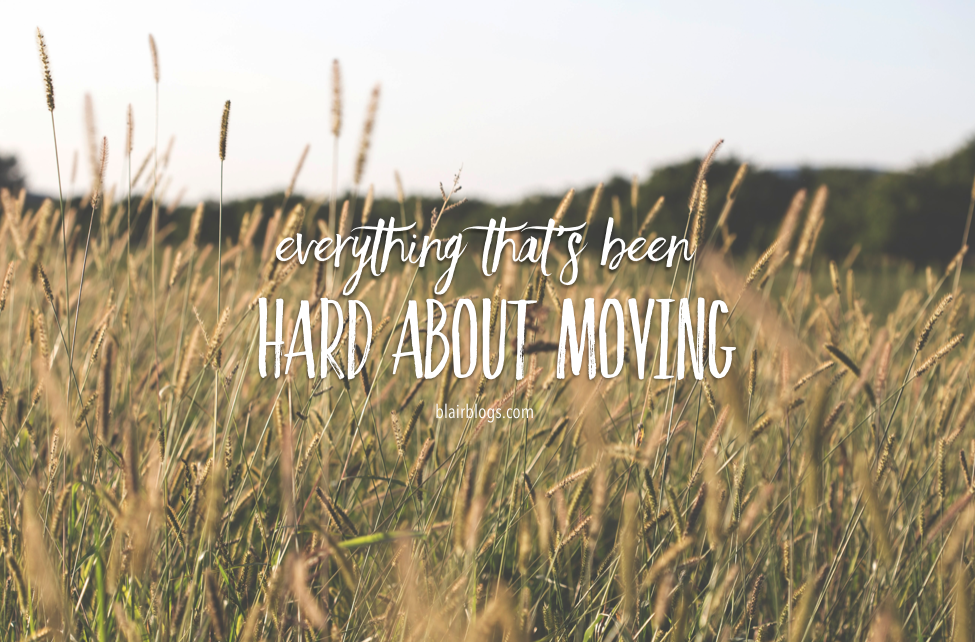 There's a really hard thing about sharing my life online: people think they know everything about me, everything that's going on in my life. Yeah, over and over again it's the same thing, "I read on your blog…" or "I saw on your blog…" followed by an assumption that I "must be so happy" or something similar. I rarely get asked, "What's going on in your life that you're not writing about?"
I don't mean to sound cynical, because I know–I chose to be a blogger. And I love it. A lot. I love writing honestly about my life, sharing ideas and inspiration, and spreading a message of joy, hope, and healing. But you have to know, anyone who reads anything online has to know, there is, of course, a level of curating that goes on. Of course! I could not, would not share every whim of emotion and petty struggle and daily frustration online. I will share these things, and even my heartbreak, but only after I've processed them, at least a little. It would, in my opinion, be irresponsible and unhelpful to pour out my raging, confused feelings without first sifting through them, praying, and deciding how I can best share my experiences in a way that can bring light to other people's lives. (Instead of just being more noise on the internet…I think there's enough of that already, don't you?)
Because the purpose of this blog isn't pity, or even sympathy–it's the conviction that inspiration and healing and acceptance and "you're not alone" can happen through the words written here, through sharing my own story. So, here I am. Sharing more of my story. This is what's going on in my life that I haven't yet written about.
When I lived in Austin, and before that in North Carolina, I had huge communities of friends in both places. People who I saw every week (some every day), people who–and I'll risk speaking in Christianise here–I did life with. But life has changed a lot since moving four hours North of Austin, up here to where Riley and I started our married life together. Life has slowed down, steadied. We made the conscious choice to simplify and live outside of the hustle of expensive cities and high-demand-high-paying jobs because we believe we'll be better for it, and we believe that our future family will greatly benefit from a slower, more intentional pace as well.
Such a whiplashed change of pace and location makes for some difficulty, though, to be sure. Moving to a new city, and then settling in–it takes time. And I've done it three times in my adult life, and I know the surge of heartache and then abounding joy that comes with leaving the familiar and then rediscovering it eventually. And if you've never left your hometown, it may be hard for you to understand what it's like to say goodbye and drive away–from everything you know, everyone you love–and plant new roots somewhere else. It may, for you, even be the question of "why?" For me, though, it has been precisely this uprooting three times over that has allowed me to grow and change the way that I have. It's been this pushing myself right out of my comfort zone that has allowed me to become comfortable with that which is different. Ultimately, it's been deciding that Jesus is my home and refuge, not a zip code. So I'll go where He asks me to go. And I can firmly stand and say that I am more the woman God is calling me to be, more the woman I want to be, because I've moved to new places and started over.
But I guess because I am choosing joy–which, yeah, is a thing (and an important one at that)–that people rarely ask how I'm really feeling about the move, this change.  Like, I know you're choosing to embrace it, but what about it is hard to embrace? So, in an effort to stay ever-real and authentic both online and off, I'll tell it to you straight: here's what's hard to embrace about uprooting to a new city, to this city.
The suddenness is hard. Back in July, it was a full work week, and a full apartment, and a full gas tank on a Friday, and none of that on a Saturday, having said goodbye to Austin, packed up a moving truck, and driven for four hours to my new home. It's been nearly six months since I moved, and I still make mental plans to run errands around Austin, like oh, I need to get my eyebrows threaded after I grocery shop in Cedar Park this afternoon. And when I come to realize that I am, in fact, hours from Cedar Park, and no, I won't be grocery shopping there, or getting my eyebrows threaded there, there's a nostalgic sadness that overcomes me.
The reality behind goodbyes is also really, really hard. Because there's no place with better intentions than a room with two people saying goodbye, but I know–I know because I've lived it three times–that those intentions are usually just intentions, and the reality is that relationships can't always be carried from hours away. Indeed, it has been my experience that just a few relationships survive the time and distance of a move, and rarely do they remain the same. And there's not fault to be assigned or blame to cast–it's just the bitter reality of goodbye. That it really is goodbye–goodbye to what was.
On a similar note, I miss getting coffee with friends. Or dinner. Or frozen yogurt. I just miss sitting face to face with friends and sharing stories. I'm sure there are wonderful friends here to be made, but I haven't made them yet. After moving in the past, it's taken me somewhere between six and nine months to really start developing close relationships. Though I understand that it takes time, it's hard not to want to "level-jump" and have close friends immediately. So yeah, it's hard.
It's hard that I don't really know my way around town without Google Maps. Driving on auto-pilot to music or an interesting podcast, my mind relaxed, is my favorite way to travel. But being in a place I don't know, with unfamiliar roads and wait-that's-a-one-way-street?s, well, there's really nothing relaxing about driving. It's just me and the GPS lady–her, screaming at me to turn right, me, wishing I knew my way around better.
Finding a new church is hard, too. Especially in our case, where the only churches nearby are ones that neither of us really love, and the church we fell in love with–it's a 45 minute drive away. Which, honestly, isn't much of a bother on Sundays. But as we're looking into getting in a small group Bible study we're realizing that we don't really want to spend three hours a week commuting to and from church. (This is particularly complicated since we're looking at buying a house another 20 miles North of where we are now, so our drive would be over an hour one way, meaning that Sunday service plus small group would equal four driving hours weekly.)
The grocery store situation here has seriously been one of the most difficult hardships of moving for me. There's a grocery store in town, just five minutes away, that is small and never busy and carries the essentials at good prices. The produce is horrible, though, everything seems to be rotten or moldy or mushy. So, I end up driving into town to grocery shop most weeks at the local Kroger. When I was moving up here, everyone raved about Kroger and how much I'd love it. But, honestly? I just really, really miss HEB (the grocery store I went to in Austin). It must be the Kroger that I go to in particular, but I nearly have a panic attack every time I shop there. The aisles are tiny, the other shoppers are overwhelmingly inconsiderate and rude, and the store layout makes no sense at all. Plus, the parking lot is a madhouse. (I've tried all different times, and it's always the same!) But, the selection, produce, and prices are great. So, I can go to the tiny local store with little selection and terrible produce or the 20-minute-away Kroger with hoards of angry people and claustrophobic aisles. Oy. Whereas grocery shopping used to be one of my favorite household chores, it has become absolutely dreadful.
Perhaps the hardest thing to find has been a decent dog groomer. You laugh, but I'm really not! Charley is a poodle mix, so he has to get groomed a lot. Because Austin was such a dog-friendly city, there were boutique groomers everywhere. (Literally, there were three different shops on my street alone!) Here, it's a college town, so there are barely any. Just the big box stores, and to be honest, I don't trust them. (I did take Charley to them twice because there's no where else nearby, and both times the groomers gave me unbelievable grief because he was so anxious… #yourenothelping) This is highly frustrating, especially since my little guy used to get bathed/trimmed every two weeks so he didn't get matted. Now, I have to get him shaved (which we both hate) to buy time since there don't seem to be any reputable groomers around!
But the hardest aspect to this move has surely been this: that I felt known in Austin, and I don't feel known here. (I know I should tack a "yet" onto that sentence, but honestly, at the risk of rose-colored-glasses-ing the intensity of this change, I won't.) There aren't people nearby (excluding Riley, of course), who know what I'm currently dreaming about and praying for. I don't have anyone right now who can grab my hand across the table in a coffee shop and pray for me, and I don't care who you are–that's really hard.
So amidst my choosing joy, and honeymoon-like newlywed bliss, and genuine excitement at chasing my writing dreams, there has also been sadness and heartache. It's like the children's movie Inside Out–there's always joy and sadness; often they go hand in hand.
I know this post isn't typical of me–though I always push to stay authentic and truthful, I strive to write from a genuinely positive angle. And I know that there's no easy fix to this post-moving sadness, just time and trust. Time for settling in and trust that God is moving in me, through me, and around me. But, guys, what's harder than time and trust? It's the very act of practicing patience when all I really want to do is kick my feet right on the floor and tell God to hurry up and answer my prayers.
And so, truthfully, there aren't buckets of joy pouring over me as I try to navigate this city, figure out how to meet friends, decide where we'll go to church, and find both a grocery store and dog groomer that will keep me sane–but still, I stand in front of my God, hands shaking, tears streaming, frustration mounting–and whisper, waiting, I trust You.
// Have you ever moved to a new city? Do you share any of my frustrations or hardships? What was the most difficult aspect of settling into a new place for you?