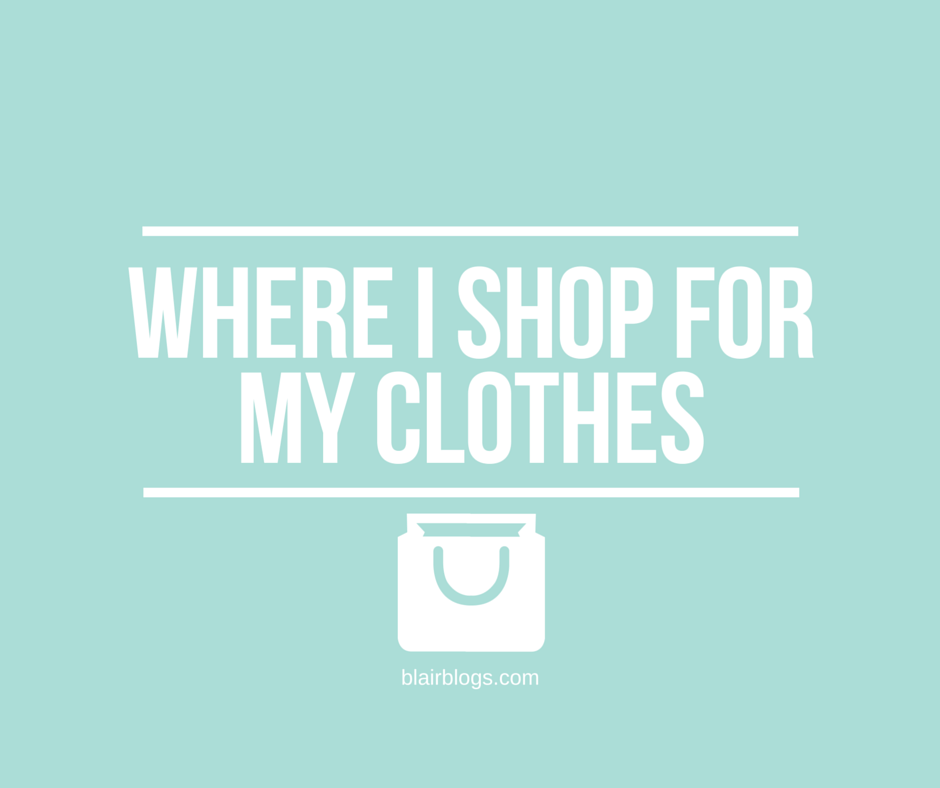 I am not a clothing shopaholic for a few reasons: one, I can't afford to be; two, I usually don't like/wouldn't wear whatever is "trendy," and three, I don't have time to go shopping very often. I have a very classic style, so I can wear the same pieces for years at a time (and I do!). Today I'll share the main stores where I shop for and buy my clothes!
I buy so many of my statement pieces from J.Crew Factory, which is a more affordable extension of J.Crew. If I could, I would buy every piece of clothing from J.Crew. It's exactly my style! I have skirts, dresses, blouses, jewelry, shirts, and shoes from J.Crew Factory. I've also bought lots of gifts (like scarves, jewelry, and home décor items) for friends and family from this site! If you sign up for email notifications, J.Crew Factory has huge sales all the time.
I've been a LOFT shopper forever. I like LOFT because it carries a lot of trendy-at-the-moment styles, but they're toned down to be more classic. (Does that make sense?) I like finding clothing that I can wear for longer than one season because I see clothes as an investment and not just as a purchase. LOFT has great jewelry that's really well made–I have a few necklaces that I bought six years ago and still wear all the time! Like J.Crew Factory, LOFT has great online sales often.
Old Navy used to be super hit-or-miss for me, but since its leadership change in 2012, it's almost always been a hit. I bought several tunics and dresses for Fall/Winter at Old Navy last year and have worn them constantly. I also buy a lot of staples at Old Navy, like tank tops and layering t-shirts. (Don't get me started on the need for fresh white tank tops and t-shirts!) Old Navy is also my favorite place to buy pajamas since they're cute and affordable!
So, so many of my formal dresses come from Nordstrom or Nordstrom Rack. From my high school homecoming dresses to college sorority formal dresses to my bachelorette party dress to my rehearsal dinner dress–they're all from Nordstrom! I also have tops, shoes, jeans and some jewelry from Nordstrom. Fun fact: I went to Nordstrom Rack before my first date with Riley and bought a whole new outfit. I found out later that he did the same thing at Macy's! We always laugh about this because we were both trying so hard to impress one another!
Probably 75 percent of the tops I wear when I go out to dinner, go on a date with my husband, or celebrate a holiday are from Stitch Fix! I'm sure you've already heard of Stitch Fix, but in case you haven't, let me fill you in: you fill out a personal style profile online, choose a day to receive a "fix," which is a box with five hand-selected pieces of clothing put together by a stylist, and then receive your fix. You can try on your clothes at home and then mail back whatever you don't want in a pre-labeled envelope. Stitch Fix will then bill you for whatever you keep. It's awesome!  I always schedule a fix when I have an event or holiday coming up and I don't know what to wear–it takes the work out of it for me (plus the mystery is fun!). My mother-in-law gave me a Stitch Fix gift card for Christmas–I can't wait to use it this Spring!
Etsy is my go-to for fun, unique graphic tees and jewelry. I love browsing Etsy (here is a post that lists all of my favorite shops!) and discovering pieces that everyone else won't have. I always get complimented on my Etsy purchases! I especially love buying jewelry from Etsy since most of it is handmade, meaning that it's really high quality and well-made.
Oh, Target. How do I love thee? Let me count the ways. Just kidding, that would take weeks. I make a Target run about once a week and always stroll through the clothing section while I'm out. I love Target for staples like tanks, t-shirts, cotton dresses, tunics, and cardigans. I rarely buy any statement pieces or formal clothing at Target, but about half of my staples are Target brands (the other half are Old Navy).
Even though Zappos offers a wide range of products, I usually only shop there for shoes and bags. But it's really great for shoes and bags! The one-day shipping is incredible, and like Amazon, there are lots of reviews for each item, which makes it easy to choose what to purchase. Zappos works really well for me because my feet are exactly a size nine; I would imagine that if I were between sizes, shopping for shoes online would be challenging. I've also bought a few pieces of travel clothing (like Patagonia brand) from Zappos.
I am so finicky and particular about the way things feel. Yeah, I'm *that* texture girl (you can read all about it here). I have bought bras and undies from every possible store and have spent all kinds of money trying to find something that I deem acceptable. Aerie carries my favorite undergarments by far. There are cute and comfortable styles available as well as more sexy ones, and nothing is too expensive. All of my bras and all of my undies are from Aerie! I'm obsessed.
That's a wrap! Those are the places where I purchase most of my clothes from. If you want a better idea of my style, you can take a look at my Pinterest style board or my Instagram, where I post the occasional selfie. Where do you shop?
use the image below for Pinterest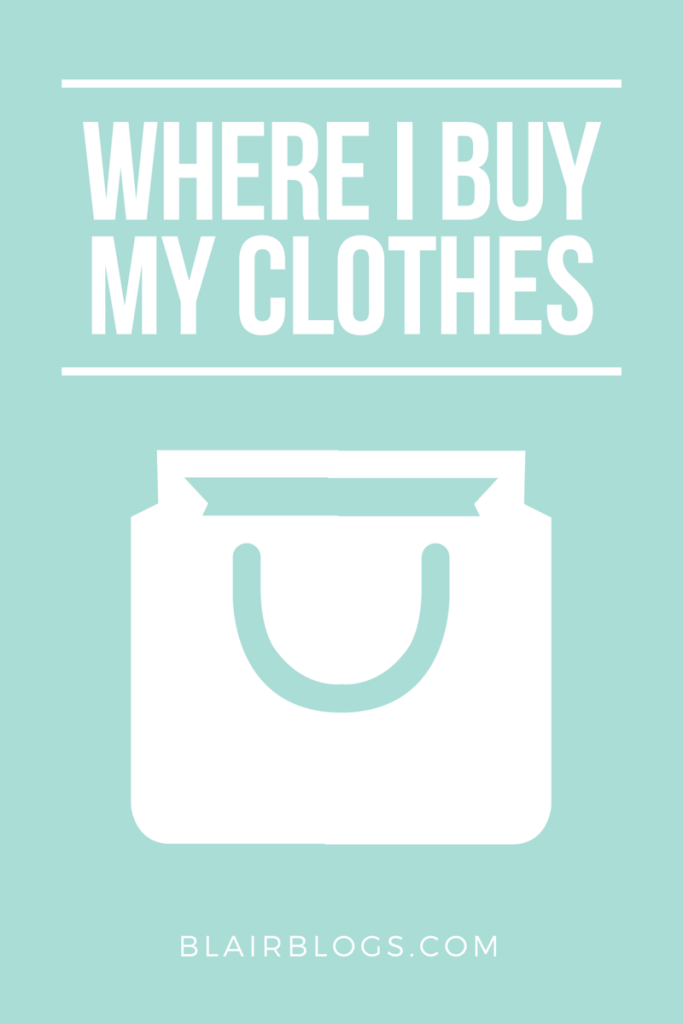 This post is not sponsored but contains a Target affiliate link and a Stitch Fix referral link–neither affect your prices or purchases.