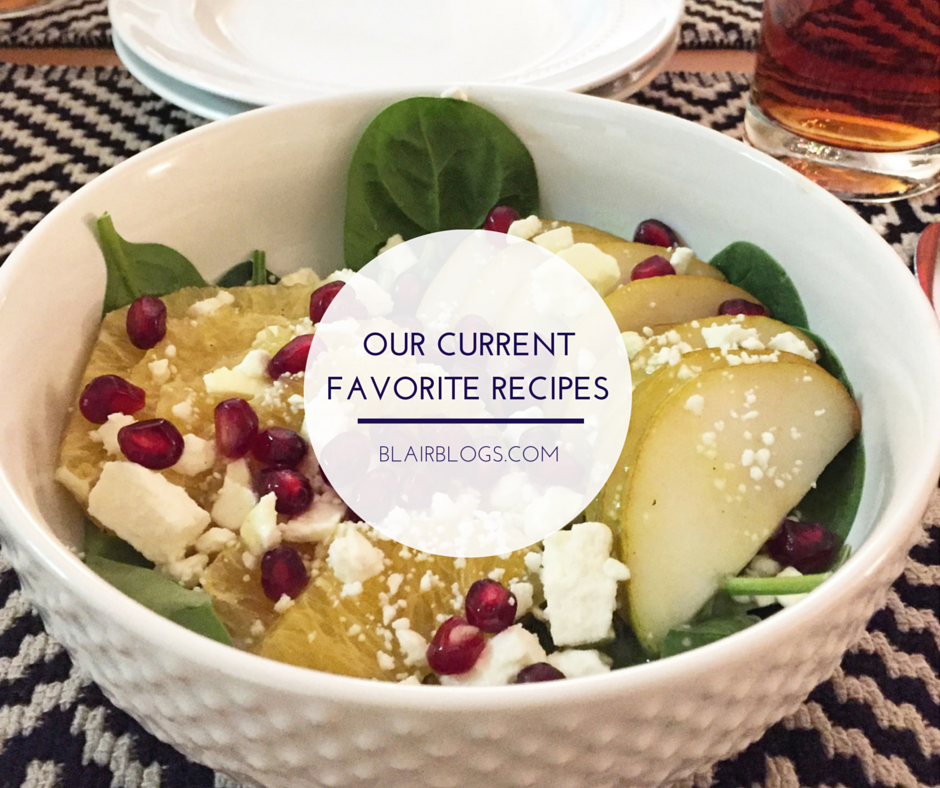 I love to cook! Oh, you already knew? Must've been my post on Monday…or my last recipe roundup…or my Instagram feed of #blairblogscooks photos. Well then. Let's get right to it! Here are some recipes that I've made (and we've loved) lately…
Pear, Pomegranate, & Spinach Salad with Honey Dijon Vinaigrette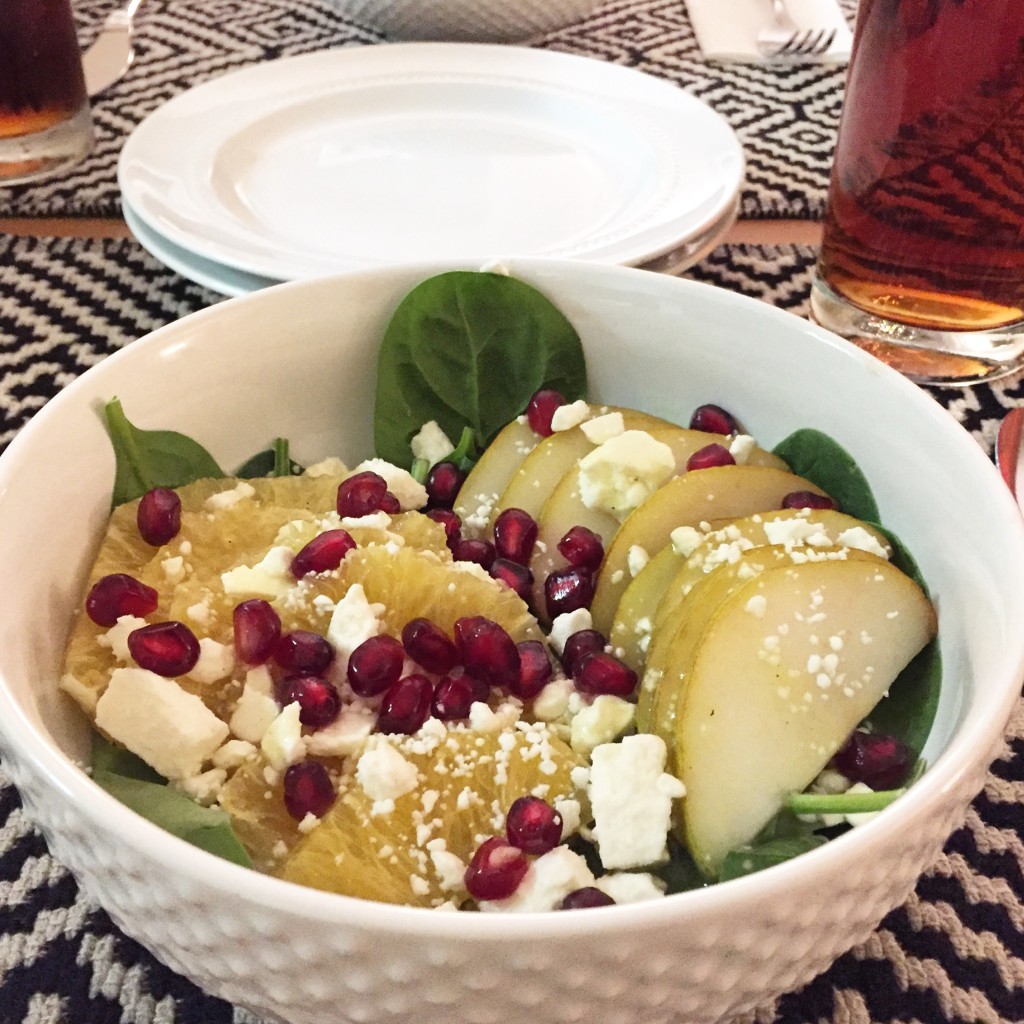 This recipe is so, so delicious. I omitted the nuts (just because I didn't have any) and added orange slices. It's the perfect Winter salad! Recipe here.
Simple Baked Chicken Drumsticks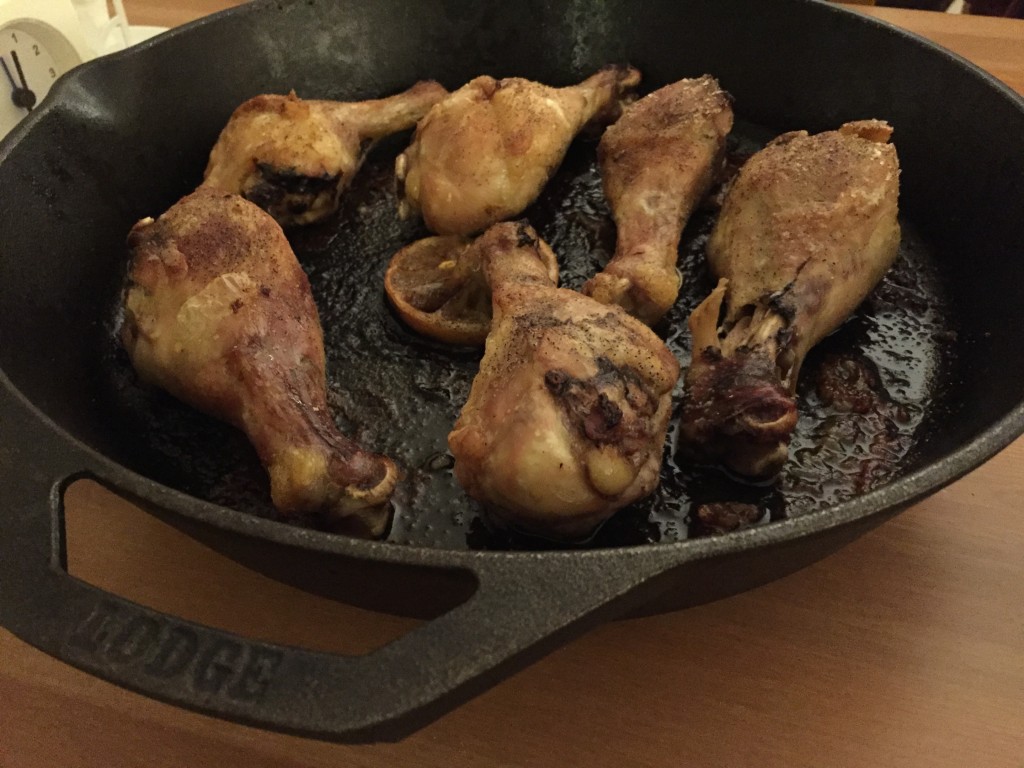 This may actually be the easiest recipe in the world…but it is divine. Simple, juicy, chicken with familiar flavors. It's perfect. I've made it twice–in fact, we just had this last night! (I added lemon slices to the cast iron skillet for a little extra oomph! Recipe here. (Also, this photo doesn't do the recipe justice!)
Breakfast for Dinner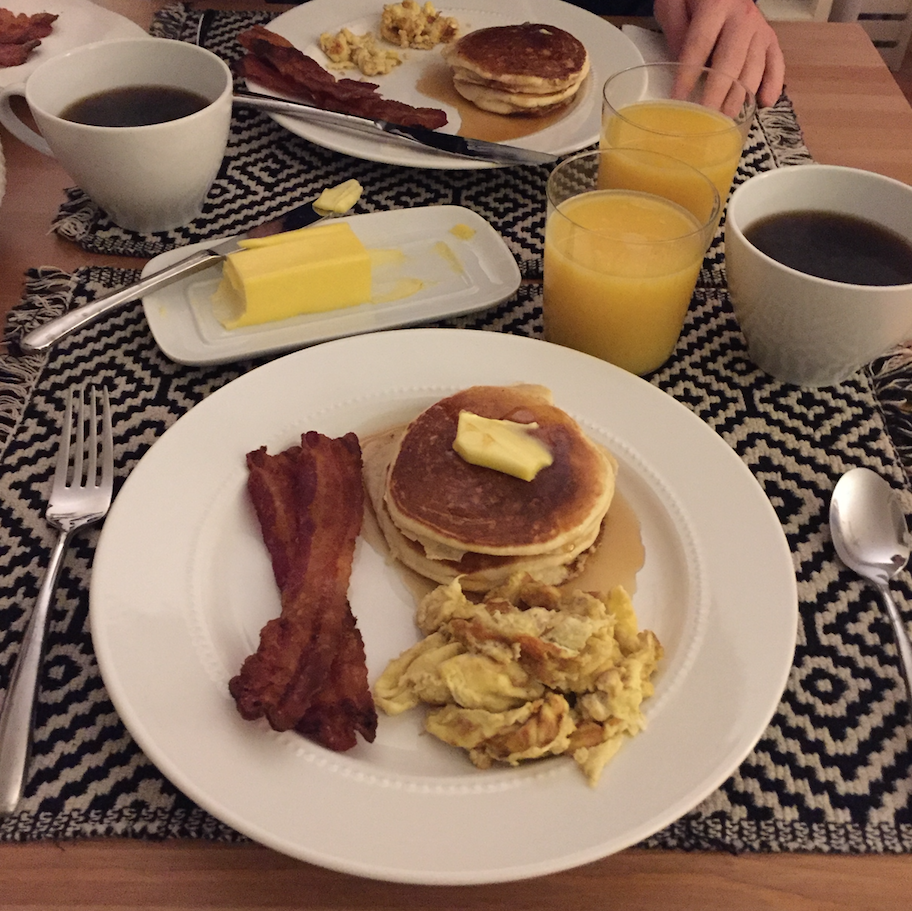 This is admittedly not a recipe, it's more of an idea. But it's a good one! When you're out of dinner ideas, or you want something different, try making breakfast for dinner! There's almost never a time when I don't have the ingredients for pancakes, some sausage or bacon, and a few eggs lying around. I made this on Tuesday night along with some decaf coffee and orange juice, and both Riley and I loved it. (The eggs were made in a cast iron skillet–heart eyes–which is why they look the way they do!)
Pioneer Woman Cinnamon Rolls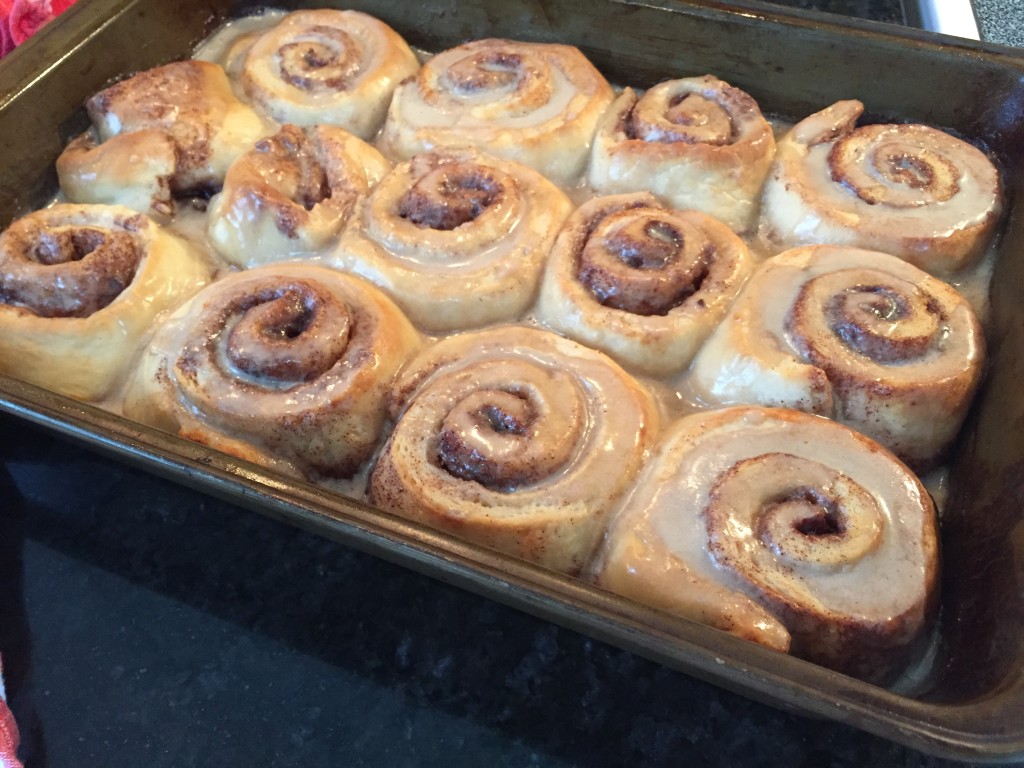 I just can't tell you how delicious these are. Homemade dough with lots of sugar and cinnamon smothered in maple icing? Yes. I The original recipe is here, but I used this small batch version…because 72 cinnamon rolls is aggressive. Please make these before Winter is over. You'll thank me!
Baked Rigatoni with Bechamel Sauce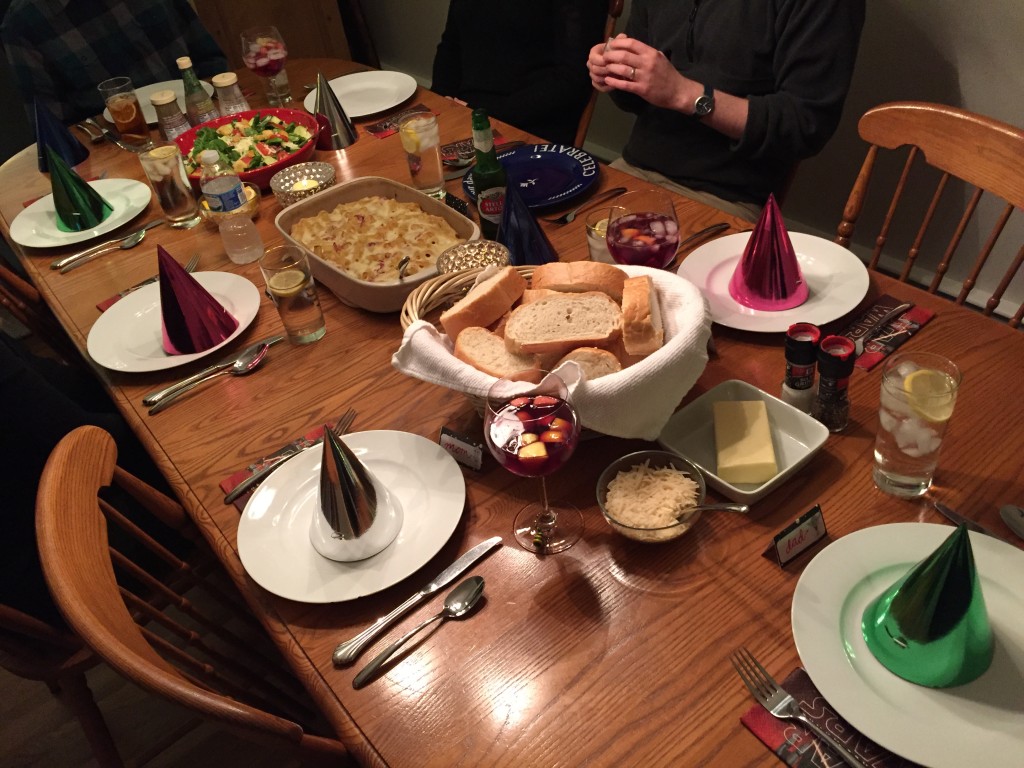 I made this for Riley's birthday dinner and will certainly make it again. It's like the adult, Italian version of bacon mac and cheese. Delicious, buttery pasta in a creamy cheese sauce with prosciutto…delicious! I served it with fresh Italian bread and a big garden salad. Recipe here.
Slow Cooker Chili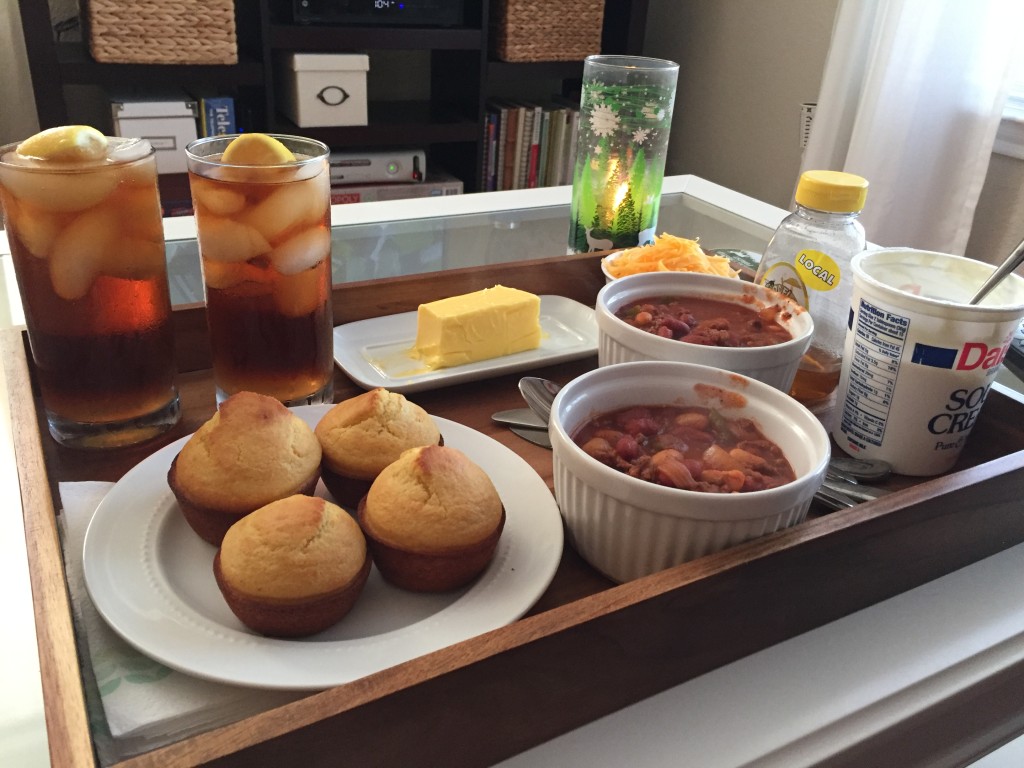 I shared a delicious chili recipe in my last recipe roundup, but I just have to share this one as well. It's a slow cooker version, which makes it super easy and simple. I throw all of the ingredients in the pot in the morning and smell the chili cook all day until dinnertime. Super yummy! I served this with cornbread muffins. Recipe here.
And now, some incredible recipe links that I don't have photos of: Crock Pot Beef Stroganoff, Copycat La Madeline Tomato Basil Soup (my favorite soup in the entire world), Italian Chicken, and Copycat Cracker Barrel Hashbrown Casserole (this is worth every. single. calorie.).
// What recipes have you fallen in love with lately?
use the image below for Pinterest