If you follow me on Instagram, then you know that I love to cook! (Check out #blairblogscooks!) Yes, I am one of those people who over-shares photos of her meals!
I've always really, really loved cooking and baking. My parents entertained quite a bit when my siblings and I were growing up and I have fond memories of spending hours in the kitchen with my mom before company arrived preparing appetizers, meals, side dishes, and desserts. That being said, when I was single and living alone, I rarely cooked. This is for a couple of reasons: 1) I had a full-time job outside of the home and didn't have the energy to meal plan, grocery shop, meal prep, and cook, and 2) I didn't have anyone to share my meals with and didn't want make a big meal…and then eat the same thing for lunch and dinner day after day!
Now that I have a hungry husband to cook for (and an awesome [tiny, outdated] kitchen outfitted with the best cooking supplies thanks to generous wedding gifts!), I cook every single weekday, and some weekends. Using Plan To Eat (future post on this coming), I plan out each week's meals on Monday morning, grocery shop on Monday afternoon, and then cook each evening.
Given my daily apron-donning, Riley and I have tried lot and lots of new recipes in our short time being married. Today, I'm going to share seven of our favorites so far! (These aren't in any particular order!)
1 | Pretzel-Crusted Chicken + Homemade Honey Mustard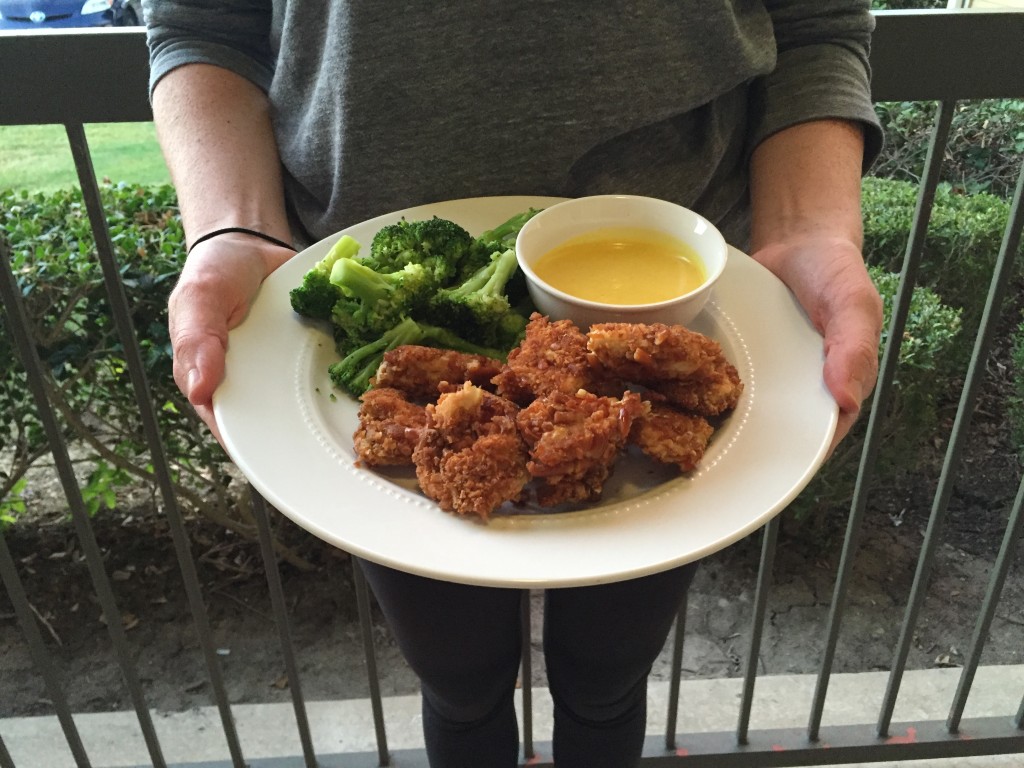 Though the nuggets are a little time-consuming, both of these recipes are super easy and very delicious. We LOVED this meal! It's the perfect combination of salty and sweet and a really fun spin on "kid food." The pretzel-crusted chicken recipe can be found here; the honey mustard recipe here.
2 | Homemade Chicken and Noodles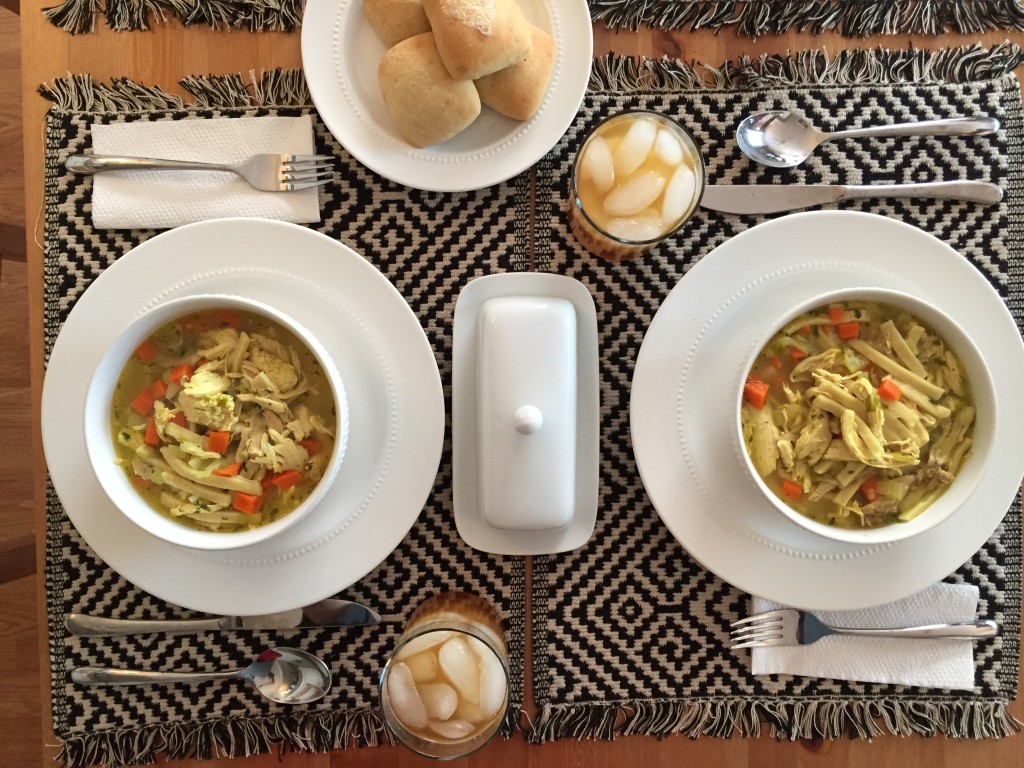 This is the ultimate comfort food without being too heavy or fattening. (It's really just a thickened chicken noodle soup with more noodles!) And let's be real, anything the Pioneer Woman makes, I'll make. I cook her recipes about twice a week–they're real, good food, and so yummy every time. Find her chicken and noodles recipe here.
3 | Mediterranean Salad + Balsamic-Drizzled Chicken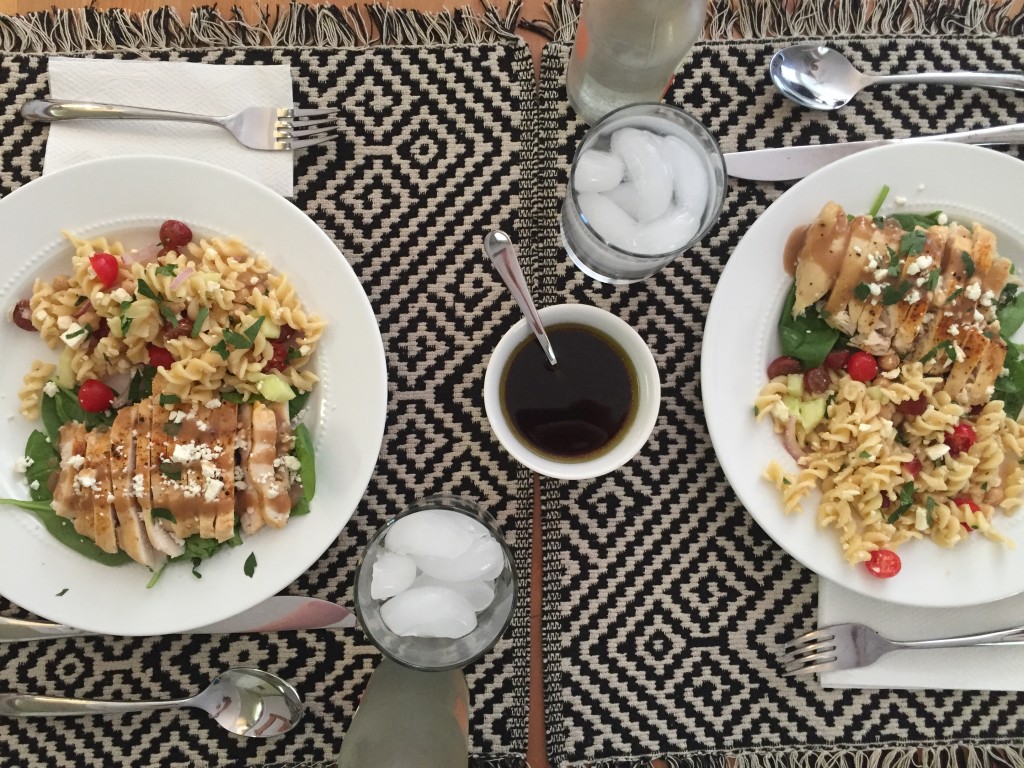 The first time I made this, Riley declared that it was my best dinner yet. The second time I made it (when I actually had orzo–the first time I used rotini, pictured above), I agreed. This is so, so delicious. It's the perfect meal to make and then eat for lunch the next day as the pasta just gets better the longer it marinates! The Mediterranean salad is another Pioneer Woman recipe–you can find it here! And the baked chicken has become a dinner staple, the recipe for that can be found here. (I put the chicken on a bed of spinach, drizzled balsamic, and sprinkled feta on it! Yum!)
4 | Autumn Chili + Homemade Cornbread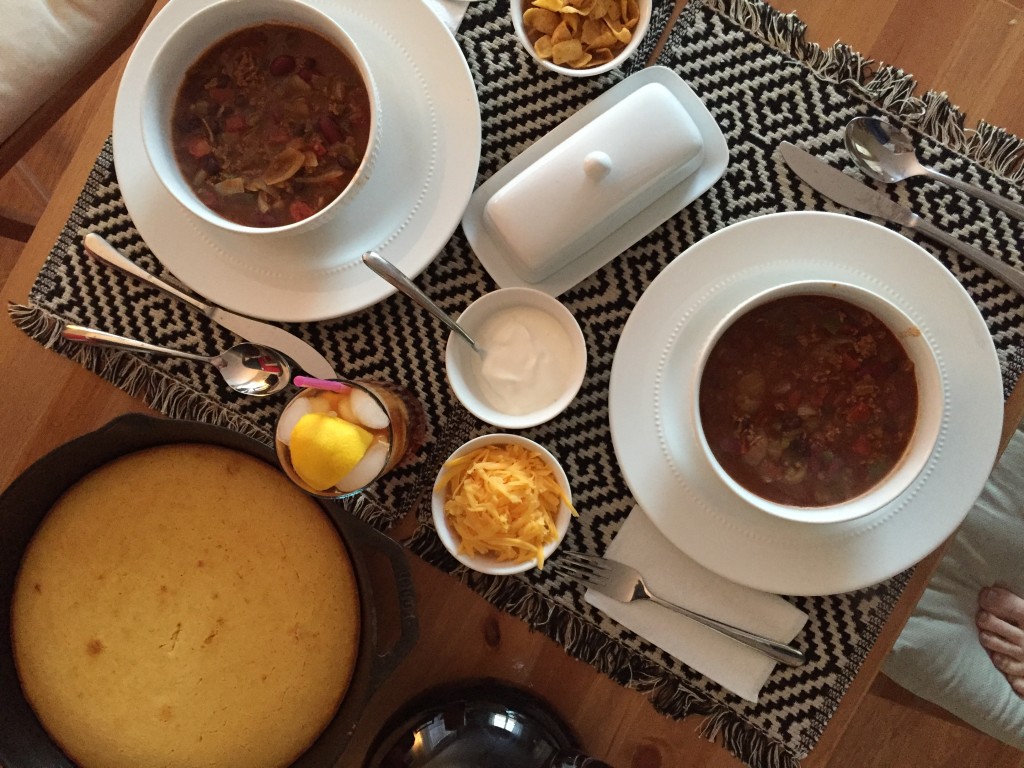 Fall isn't Fall without chili and cornbread, right? Riley loves spicy food, but I don't, so I when I found this chili recipe, I knew I had to try it. It has a little kick, but nothing too strong. We both loved it! The chili recipe can be found here, the cornbread here.
5 | French Onion Soup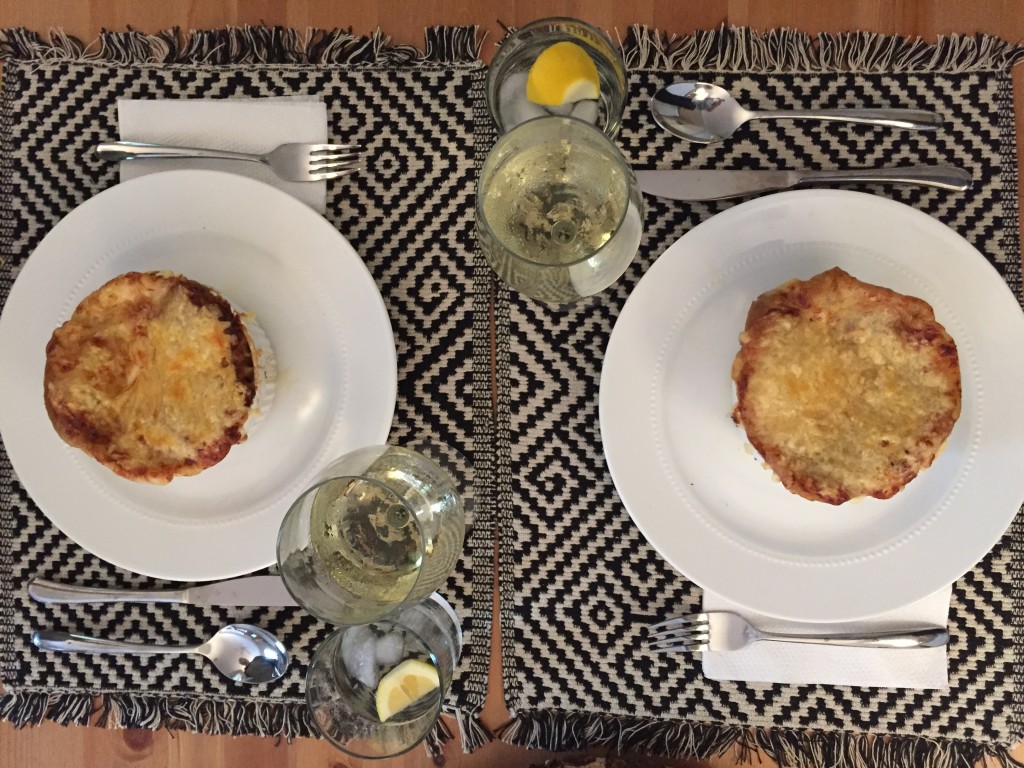 On our honeymoon, there was an incredible French restaurant at our resort that we adored. The food was so, so delicious. When we got back, I went out on a great French onion soup recipe hunt to try to replicate the soup we had in The Bahamas. (The fact that we had great French food in The Bahamas is hilarious, I know!) I found this one, saw that it was Julia Child's recipe, and immediately tried it. It's a winner (clearly!)! You can find the recipe here.
6 | Buffalo Chicken Dip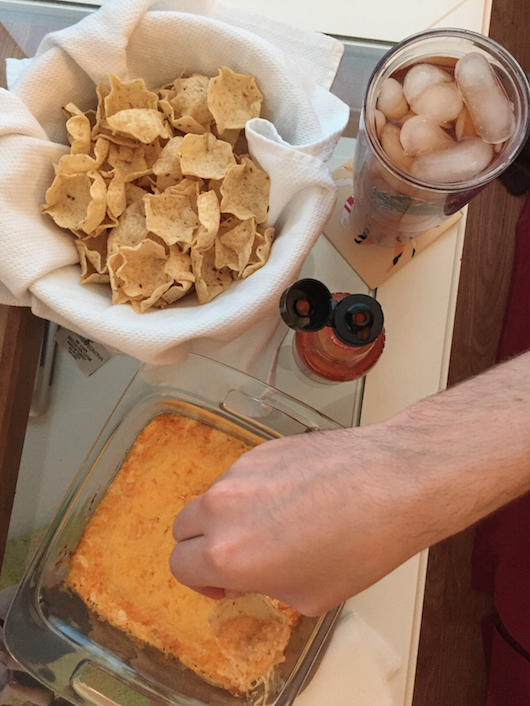 This is the perfect appetizer (or lunch, if you're Riley or me) for Sunday afternoon football games! It's easy too, so you can whip it up during a commercial break, at halftime, or even the night before and pop it in the fridge until game time! Recipe here. You can serve it with any kind of carrier, like celery, crackers, or pretzels, but my favorite is Tostito's Scoops!
7 | Aunt Janice's Savory Breakfast Pinwheels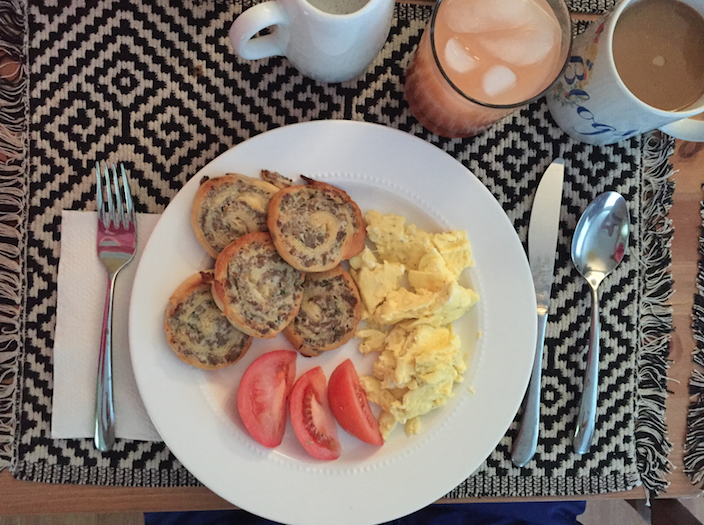 This is a savory breakfast dish, and it rocks. My Aunt Janice has been making it for years and it has always been my favorite of her myriad delicious recipes (she's a great cook!). It's super easy and has to be made ahead of time, making it perfect for a quick-but-gourmet breakfast. Riley works on his feet most of the day, so he always gets big breakfasts, like the one pictured above!
The recipe is as follows: 2 packages of crescent rolls, 1 roll of savory sausage, 1 block of cream cheese, 3 tablespoons of dried chives. Brown sausage, drain, and mix with cream cheese and chives until everything is melted together. Roll out both sheets of crescent rolls side by side (but do not pull apart), spread half of sausage mixture onto one sheet and repeat on the other. Roll sheets with sausage mixture inside (creating a large pinwheel), wrap in parchment paper, freeze. When you're ready to slice and bake, thaw the roll for about 30 minutes while the oven preheats to 425 degrees. Slice as many pinwheels as you want, freeze the rest for another day, and bake on nonstick sheet (if you have a Silpat, use it!) for 10 minutes. Serve with ketchup!
There you have it! Seven recipes that I've loved lately. I labeled this post the "October Edition" because I plan on sharing new rounds of recipes in the future as we try them! Please share recipes that you've been loving with me…I'm always interested in trying something new! 🙂