This post is sponsored by RESCUE. 
I have recently spent a lot of time getting rid of stuff and streamlining my life. There are, admittedly, certain places where I seem to hoard things unnecessarily (coughmyclosetcough), but one place where that has never been the case is my purse! I cannot stand purses with stray receipts, old tissues, fifteen tubes of chapstick, and change spilling out. What's the point? You can't find anything!
Here's what's in my purse–and how I keep it organized and easy to navigate!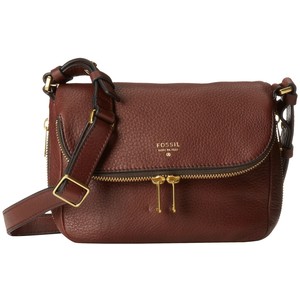 1. My Wallet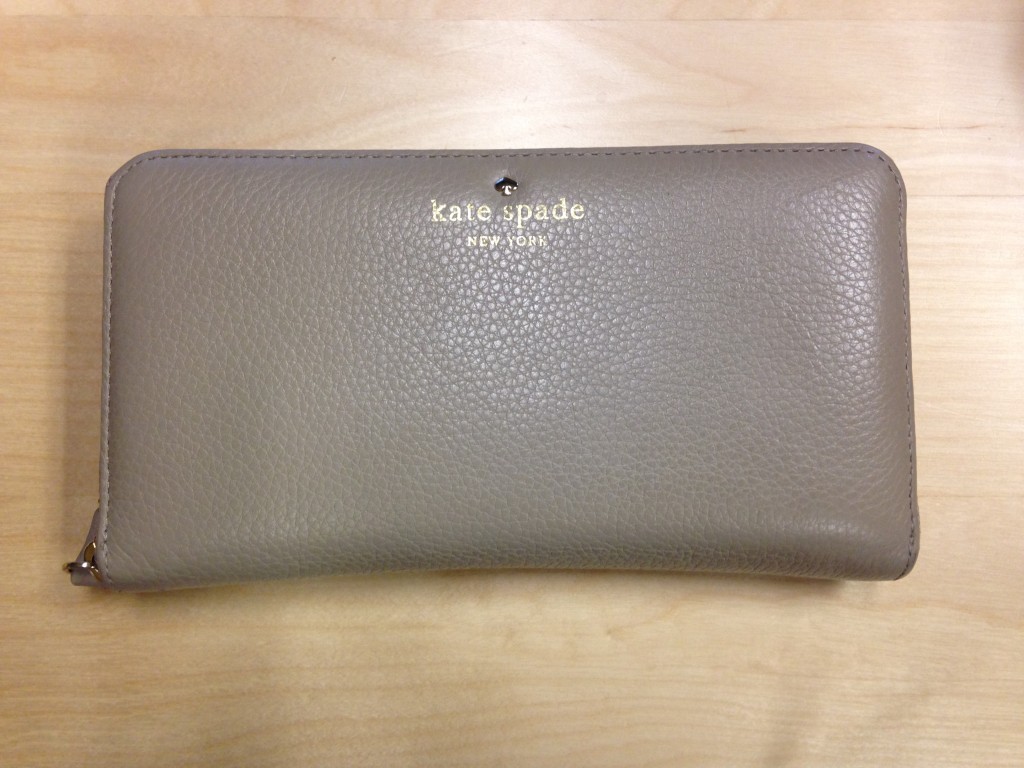 …duh! I have this wallet by Kate Spade, have had it for over a year, and don't plan on getting a new one any time soon. (In fact, I'll probably buy the same style again whenever my current one needs replacing!) I love it. It zips twice (once inside the wallet for change and once on the exterior to keep everything together), so random, messy receipts and jingling change are confined and organized. It has plenty of compartments and space, and it's cute enough to bring places a clutch if I don't want to tote my entire purse. I spent months (sad but true) looking for the perfect wallet since I usually keep mine for five or six years, and this one was worth the search!
2. Small Essentials Bag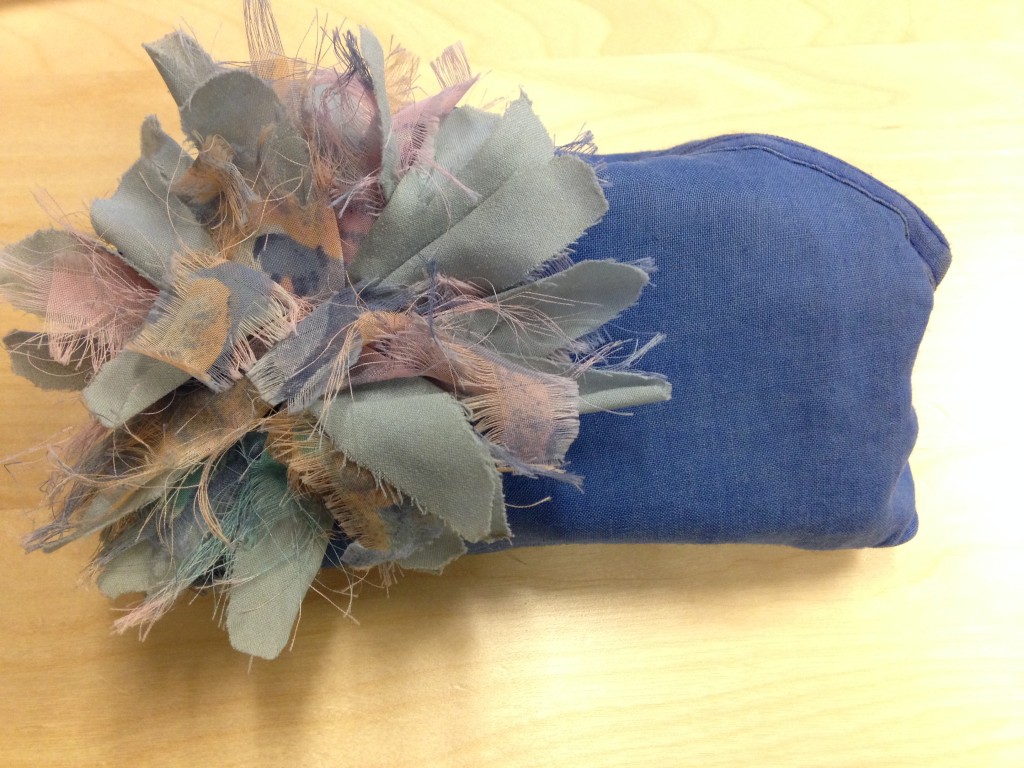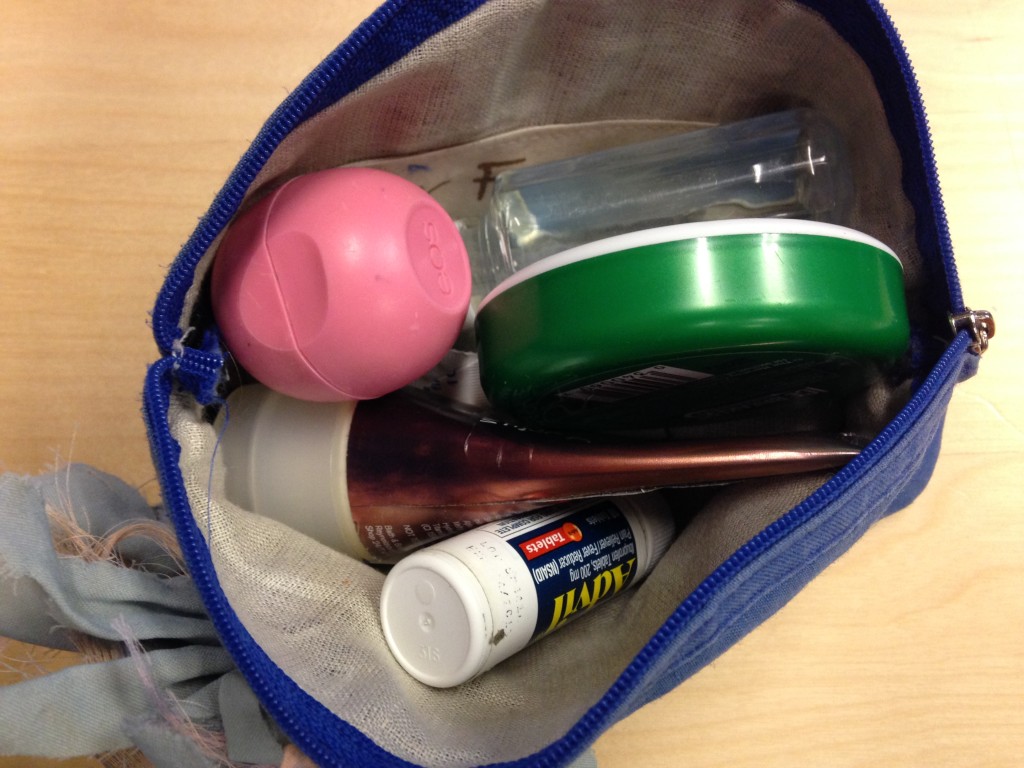 As I mentioned, I can't stand items floating around my purse, and thus spilling out onto random counters, tables, and–dare I even say it–bathroom floors! Yuck! For years, I've toted around a small makeup bag (similar in size to this cute one!), full of small essentials. It always holds a few of my favorite hair ties, EOS lip balm, travel-sized ibuprofen, mints or gum, and the best hand cream of all time. I love carrying all these little purse essentials in a zipped pouch because they're easy to track down and it makes switching purses simple and fast.
3. Tin of RESCUE Pastilles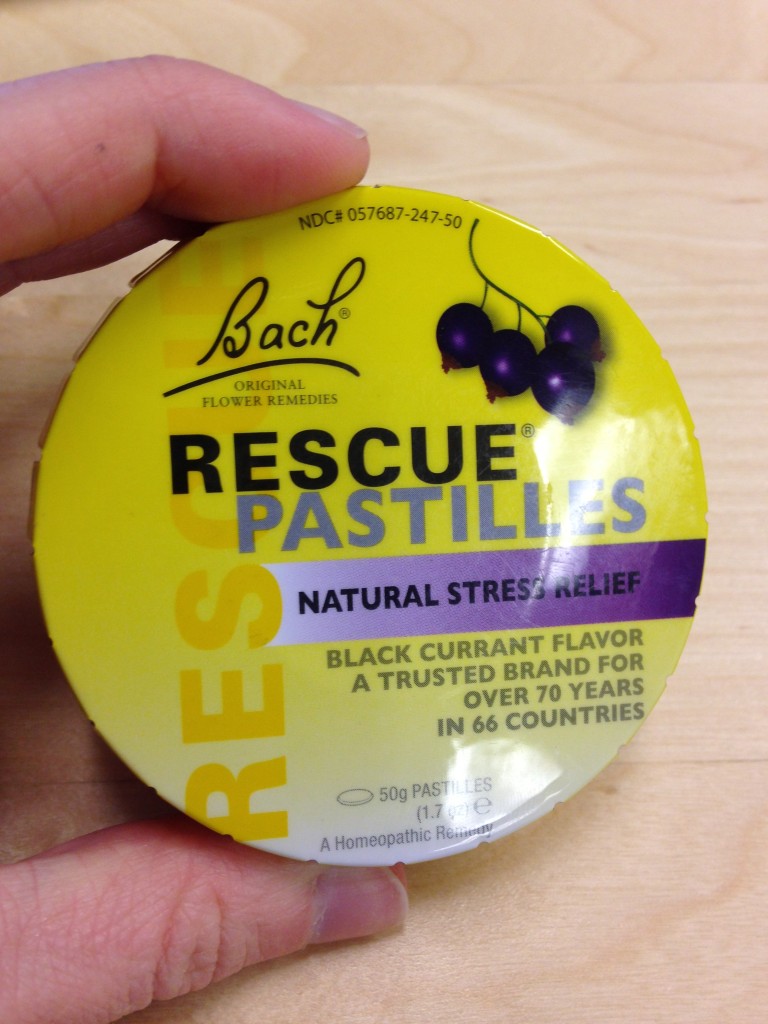 This is a new addition to my purse, but a highly welcomed one. Since I've gotten engaged, I've been fervently working on managing my wedding and future-related anxiety as naturally as possible. So, when RESCUE asked me to try one of their natural, homeopathic stress relief products, I was immediately interested.
RESCUE products were developed by a doctor, are all-natural, non-habit-forming, bring about no side effects, and are formulated to help curb stress and increase calmness. Sign me up! RESCUE stress relief products come in many different forms–pastilles, liquid sleep melts, pearls, and more. I decided to try the pastilles (which are small chewy rounds).
Basically, the pastilles are meant to be consumed whenever you start to feel anxious or panicked, or just on edge. I've used my RESCUE pastilles several times now, and they're really cool. First of all, they're like a hybrid between a gummy and a hard candy, so they take a little bit of time to consume. That alone helps me to take a moment to breathe as I work to suck/chew on the pastille.
Once consumed, however, the pastilles really do take the edge off my stress and anxiety! When I've eaten them, I am still aware that there are reasons to be stressed, but the actual feeling of stress in my body is seriously reduced. I highly recommend giving them a shot! (I bought mine here on Amazon!) They're my new go-to when I start to clam up with anxiety!
(Really cool story: one of my friends had consumed too much coffee, and was jittery and shaky. Essentially, her body was stressed. I gave her one of my RESCUE pastilles to try, and within minutes, her jitters were completely gone. I could literally see a difference in her hands–once bouncing and shaky, now steady and calm! Amazing.)
If you're interested in grabbing yourself a tin to try, here's a coupon!
4. Cell Phone
Obviously my cell is a must-have whenever I'm leaving the house! Sometimes, if I know I'll be gone all day, I'll also throw in my portable cell phone charger…especially these days, because my cell battery is fried and dies very quickly!
5. Keys
And I can't forget my keys! 🙂
I was selected for this opportunity as a member of Clever Girls and the content and opinions expressed here are all my own.
That's what I keep in my purse–what do you keep in yours? Have you ever tried RESCUE pastilles? What do you do to manage stress throughout your day?