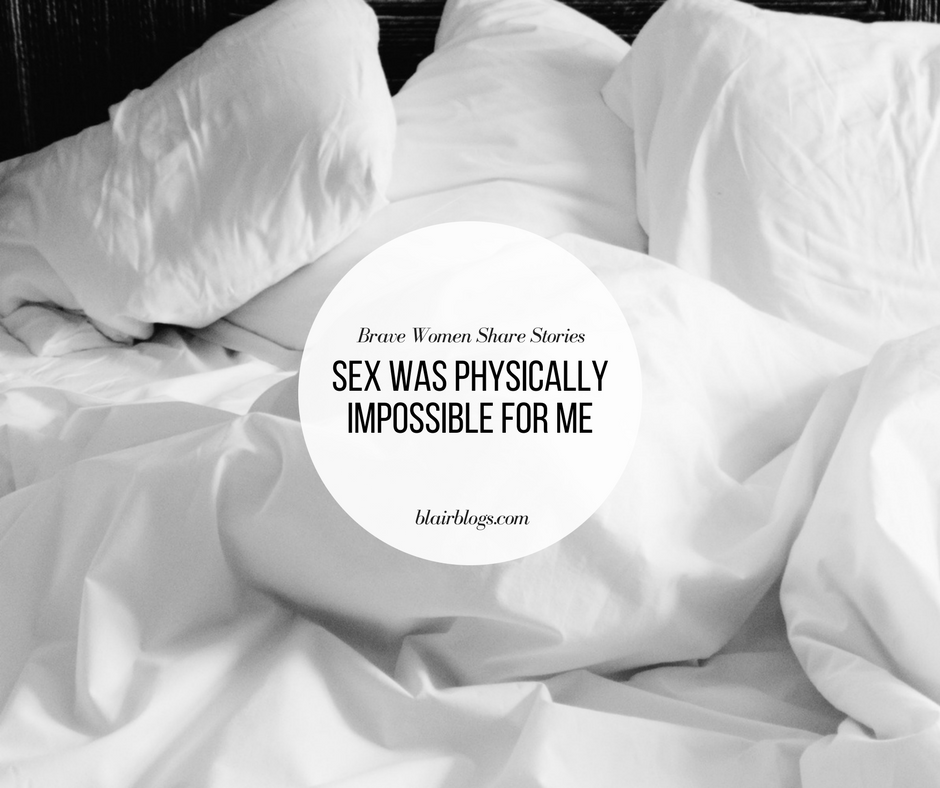 Hi friends! Welcome to the first post in my new series, Brave Women Share Stories (BWSS). Today, I am so excited to welcome Deborah to my blog to share her story about her struggle with Vaginismus, a condition that makes sex extremely painful or altogether impossible. Her vulnerability, bravery, and courage are so inspiring. I hope this post encourages your heart. If you're facing something similar, Deborah's story will remind you that you're not alone. This post contains affiliate links.
When I was sixteen or seventeen, I tried to use a tampon for the first time. It took me over thirty minutes to insert it, and it took me close to an hour that night to remove it. When I went to insert it, it felt impossible because I couldn't find where It was supposed to go. When I went to remove it, it took forever because every little tug of that string made my muscles seize up in pain. I thought that was normal, and didn't realize it wasn't until I used one without pain ten years later.
I went to see a gynecologist for the first time a few months before my wedding, because I was told that I needed to have an exam before the wedding, and while I was there I could get a prescription for birth control (the pill). During the appointment, I remember the nurse scoffing at me for never getting a pap smear, or a pelvic exam, and being questioned multiple times if I was "actually" a virgin.
I thought that was bad enough, and then the pelvic exam happened. Up until that time, I had never experienced such intense pain in my life. The pap smear made my vision go black, and I felt a piercing pain. It was so painful, I could feel the stabbing pain inside for days after the exam was over. I remember googling "pap smear after sex," looking for some comfort and promise that it didn't hurt as much after sex, so I wouldn't fear the next one (which was thankfully three years down the road).
These experiences directly relate to the part of my story I'm going to share, and that's my experience and struggle with Vaginismus/Dyspareunia. In a nutshell, Vaginismus is "vaginal tightness causing discomfort, burning, pain, penetration problems, or complete inability to have intercourse." (Source) The problem is that it is not widely studied, because it is not often reported. It's possible you know someone who has experienced this, or will meet someone who has, but it's also likely that the two of you will never discuss it.
I believe that consciously or not, Christian women have been given the message that it's wrong, and potentially sinful, to learn about their bodies. This fear has impacted my life, leading to me living in pain and isolation for too many years, and I don't want that to be any other woman's story. It's not only positive to learn about your body, and possible to have conversations with other women about sex without sharing too much, it's a GOOD THING. I am sharing my story because I have experienced pain, but also healing.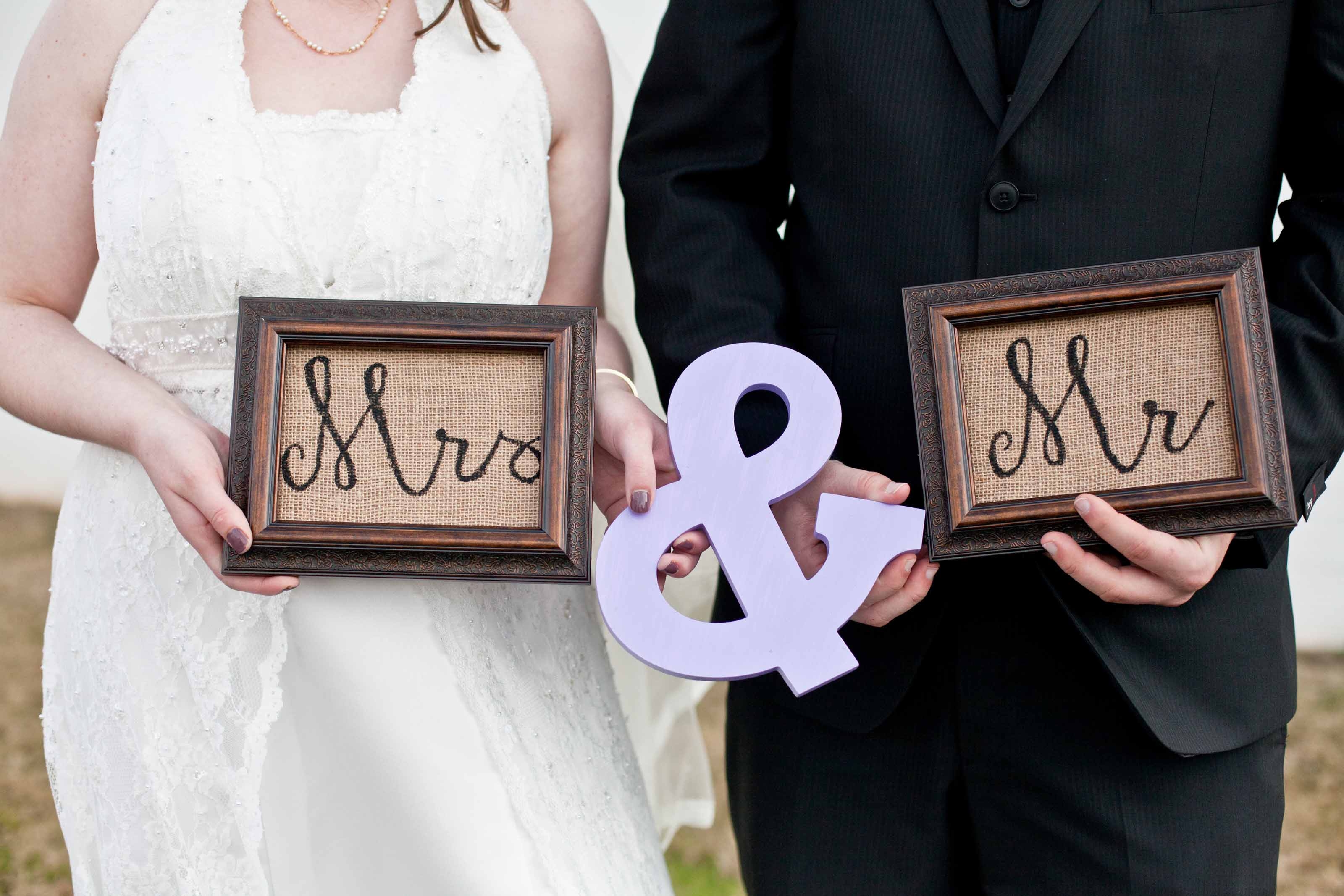 Wedded, but no bliss
My husband and I got married in December 2013, at the age of twenty-three. In the same week, I graduated from undergrad, got married, and moved from Columbia, SC (where my family lives) to Raleigh, NC (where my husband was attending seminary). We were raised in conservative Christian homes, and we were vigilant to protect our sexual purity throughout our dating relationship. When we got married we were both virgins, and I innocently thought that would make intimacy after marriage more enjoyable.
I wish I could say that it was "happily ever after," but I'm afraid that wasn't how our story continued. The truth is that when we got married, I was terrified. Looking back, I can now see that I believed (until quite recently) that there was something shameful, sinful, or wrong about educating myself about my body. I took the avoidance of sin to an extreme, and misapplied that good desire by believing it was sinful to learn too much about how my body, or my husband's body, was made to function. I didn't think there was much to learn anyway, since the concept of sex seemed straightforward: our bodies were puzzle pieces that God designed to fit together.
After four months of marriage, and not being able to fit the pieces together, I reached out to my college mentor for help. I wish I had been more direct, or been able to articulate exactly what was happening, but the truth was I didn't understand. It wasn't that I didn't desire to have sex, and it wasn't that my body wasn't responding in the right ways, the issue was that my puzzle piece felt way too small, and there was no way for us to fit together. The advice I was given was that we needed to build more time into our attempts, that I needed to relax, and that it would come.
We read and re-read the resources provided to us in pre-marital counseling, the resources I skimmed before we got married, but was far too embarrassed to study in any meaningful detail. None of our resources touched on what we were experiencing. The best way I can describe our attempts is that physically it felt like we were hitting a brick wall. I wanted to experience this intimate relationship with my husband, and I felt so stupid because we couldn't make it work.
In the midst of this difficult season, and an unconsummated marriage, I remember joining our small group at church. There were two married couples that were expecting children, one of which were newlyweds. I remember doing the math backwards with one couple and realizing that they had only been married for four months before they conceived. I felt so broken, being married four months myself, absolutely clueless how sex could be so easy for people. Why wasn't it easy for me?
Eventually it did happen, but it wasn't what I expected. The result of our "success" was pain so intense that it hurt for several days afterward. The stabbing pain reminded me of that first trip to the gynecologist. I thought "I've been told to expect some pain after sex, so this is normal," but I didn't expect that pain to occur with each encounter.
After a few months, the encounters weren't as painful, but we had absolutely no success in diversifying positions. We stuck with what worked. I was thankful that I wasn't experiencing pain, and I was relieved because I could meet my husband's needs. Unfortunately, I had grown to view sex as a wifely obligation, and my fear was only fueled by what our premarital counseling book told us about the use of sex. I was taught that sex was intended for pleasure, procreation, and protection (essentially keeping your man from looking elsewhere to meet his needs).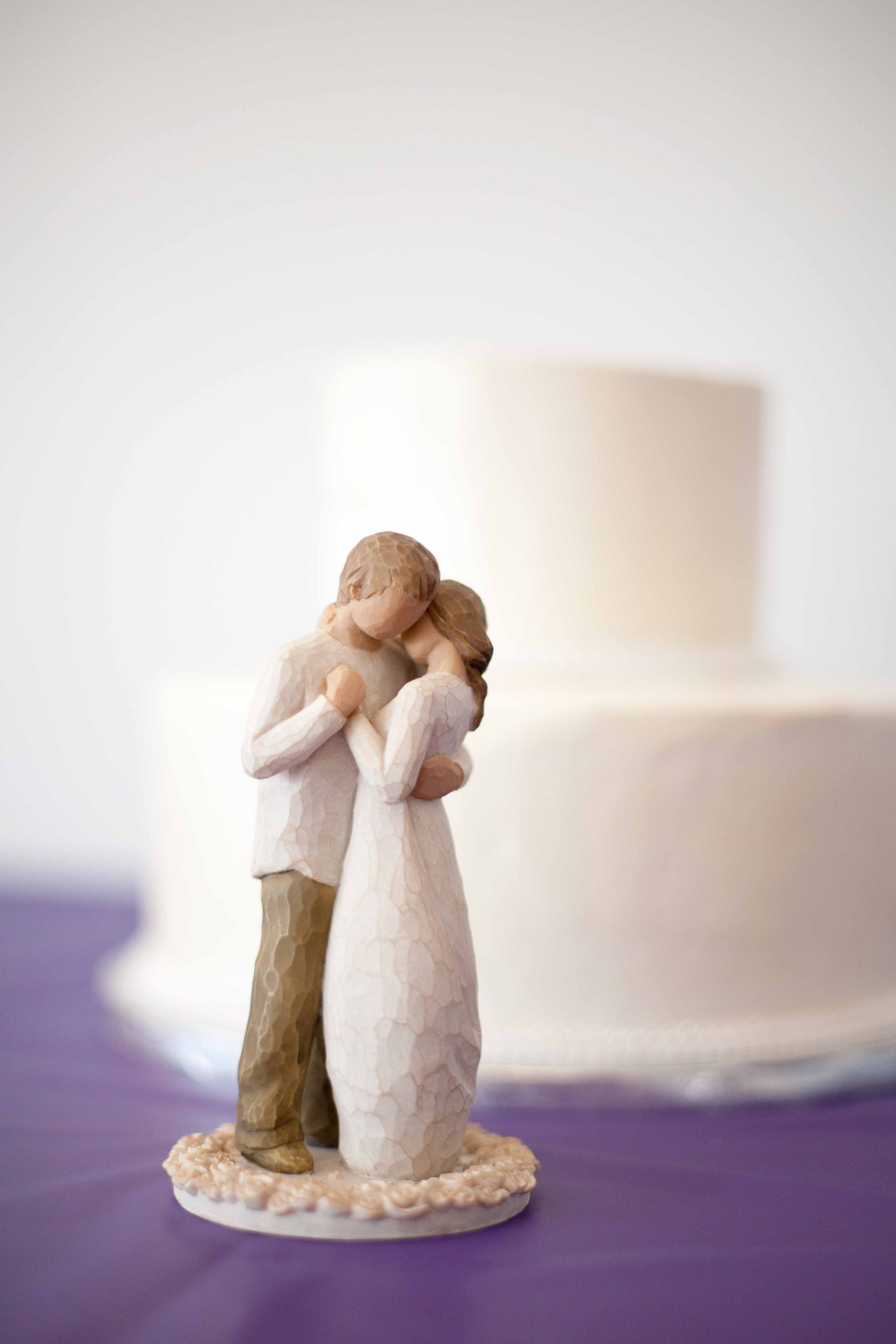 Anguish and anxiety
For the next year and a half, we kept trying. I have always been a determined person, and I was determined to figure out sex and to enjoy this part of our marriage. My husband never expressed dissatisfaction in our marriage, but I assumed he must be feeling it, based on what we learned in premarital counseling. I grew anxious because I was afraid I wasn't adequately meeting his needs and that he would soon seek satisfaction elsewhere, because I never desired to have sex. I knew it would be painful.
The jokes and questions from friends and family members about kids, and when we were going to start a family, were like needles in my heart. Every time someone asked about our plans I wanted to scream. WE CAN'T HAVE SEX. I HATE HAVING SEX. TO HAVE KIDS, YOU NEED TO HAVE SEX, AND WE CAN'T EVEN FIGURE IT OUT.
Instead, I smiled. I let my husband answer. I had to be deliberate to be happy for all our friends who were growing their families (who were actually able to figure out this mystery), so I made baby blankets. Those were some of the saddest, most crooked blankets I've ever seen. Yet, each stitch was progress toward healing. I didn't hold any emotions back from God while I made those blankets. He and my sewing machine heard every single emotion I was feeling, whether it was joy, sorrow, or rage in that moment.
As the year went on, my anxiety grew. The anxiety started to consume every facet of my life. It was no longer limited to the bedroom. It affected my performance at work, it affected my friendships, it even affected my ability to do basic things like go to the grocery store.
In addition, we experienced a lot of challenges including extended family discord and my adult brother-in-law moving in with us. It's difficult for me to separate what symptoms are related to my sexual struggles, and what symptoms are related to everything else happening in our life. Regardless, I was in the darkest season of my life. I was deeply depressed and anxious.
Up until this season, I had pushed through the pain and I was committed to working on our sexual relationship. In some ways I feel we made some progress, but I never got a glimpse of that fulfilling sex life I felt I had been promised by waiting and doing it "God's Way." In this season of darkness, sex was often completely impossible and most of our attempted intimate encounters ended in weeping. The kind of weeping where your eyes swell, your blood vessels in your eyes break, and it feels like you've used up all the tears you will ever cry again in your life. Still, more tears came.
Throughout it all, my husband was a rock. He held me through panic attacks, through my weeping, and kissed the tears off my cheeks. I remember blubbering that I "wanted to want to have sex, but my body isn't cooperating."
At the end of year two, just before our third anniversary, I remember talking to my doctor about the pain and lack of desire (low libido) I was experiencing. I remember bringing up The Pill and asking if that could be causing any of the issues. Instead of feeling heard, I felt brushed off. She told me that it's "normal" not to desire sex before it's happening, and that I needed to use more lubrication and to have a glass of wine before engaging in sex. None of that advice was particularly helpful, and again I felt like no one understood what I was experiencing.
For a while, we gave up. Occasionally we would try, but I was certainly not motivated to initiate romance with my husband because I feared pain. I feared disappointing him, though he had never expressed frustration or disappointment. Sometimes I would suggest we try some variation, but it was the same old issue: our pieces didn't fit. It felt like we hit a brick wall, no matter how much time we invested, and no matter how relaxed I felt.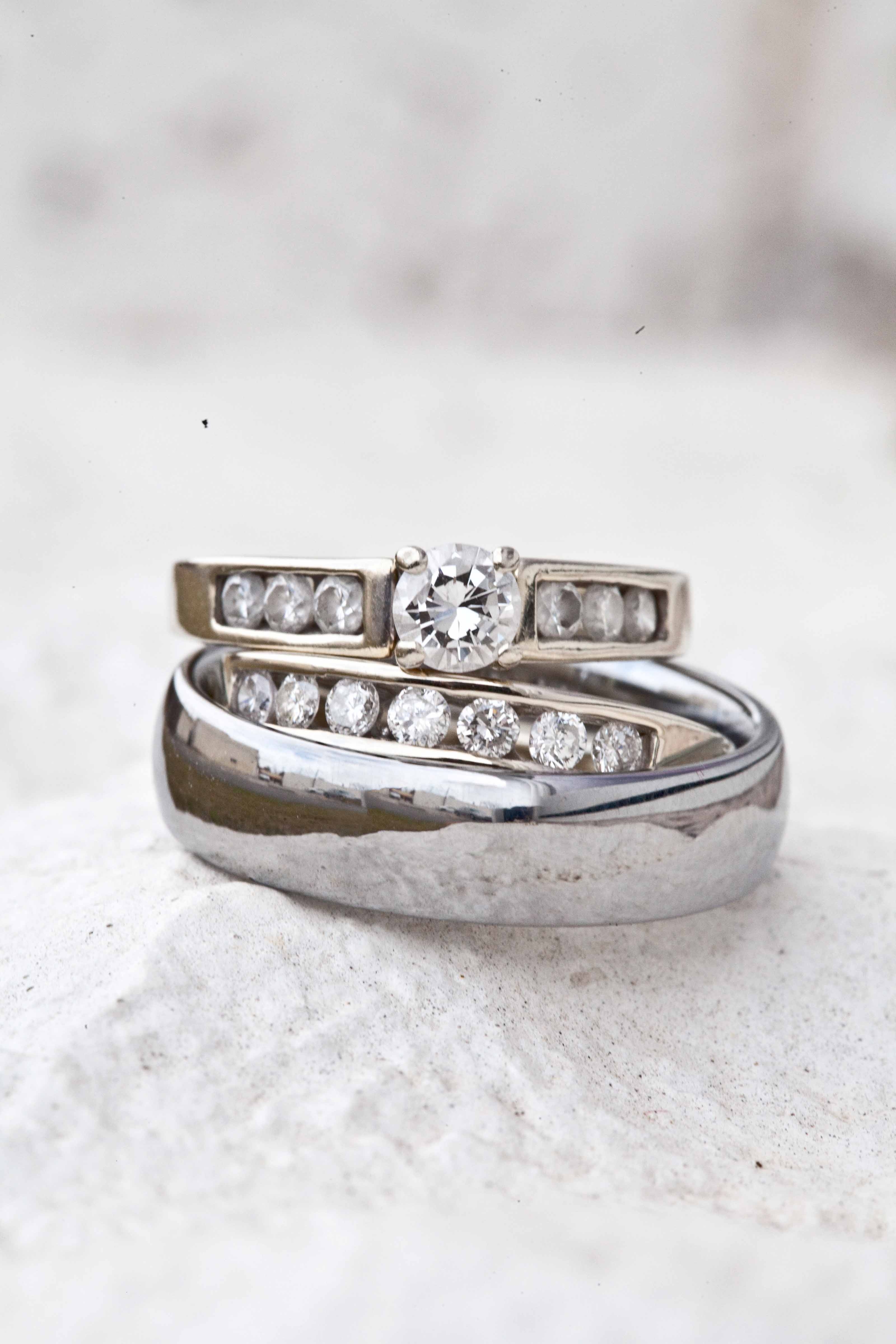 Searching for answers
Our third anniversary came and went. It was the time I had been dreading for three years: time to get another pap smear. In no uncertain terms, I expressed to my doctor that I was terrified. Although she didn't seem particularly interested in what I was saying, I felt the need to relay the story of how painful it was three years ago. When it was all said and done, it wasn't as painful as I expected, but she did tell me that she said she needed to use the smaller speculum. I wondered, despairingly, if that was the issue. Was my husband too big, just like that "normal" size speculum, for my body?
A few months later, we decided to go off hormonal birth control. That was the beginning of some real change. For the first time in years, I felt like my libido was coming back, but I was still having a physical issue. It was physically painful, or impossible.
It wasn't until seven or eight months after my doctor's appointment that I started pursuing answers again. This time, I didn't call anyone, I didn't go see the doctor, I turned to google. First I found an article about Vaginismus, which led me to discover a whole website dedicated to Vaginismus. The symptoms listed on the website included "difficult or impossible penetration, pain during intercourse, ongoing sexual pain with no known origin, difficulty inserting tampons and/or undergoing a gynecological exam, and avoidance of sex due to pain and/or failure." (Source) I felt like my entire sexual experience had been summarized in bullet points.
Shortly after finding a name for what I had been experiencing, I found a podcast where a woman from a similar background described her experience with Vaginismus, and I had to pause it about a zillion times because I was crying so hard. FINALLY. I found someone in this world who had experienced what I had.
In that podcast, she recommended the book Private Pain – It's About Life, Not Just Sex: Understanding Vaginismus and Dyspareunia by Ditza Katz and Ross Lynn Tabisel. This book dives deep into experience of Vaginismus and Dyspareunia, which was my ultimate diagnosis.
After I finished reading the book, I started researching The Women's Therapy Center in NYC. I was desperate for help. Then they emailed me back, telling me the price of therapy: $12,000 for two weeks. Not only was it financially out of reach, they said that their center was the only one in the USA that did this kind of therapy. I was crushed. I felt like I had gotten so close to a solution, and it was snatched away all over again.
Physical therapy and parabens
I spent a few days feeling defeated, but now that I finally had a name associated with the misery I had been experiencing, I knew there had to be another solution. I went back to the Vaginismus website and looked at their suggestions. The idea of independently using dilators scared me to my core, but physical therapy sounded like a viable option. I ended up googling physical therapists in my town, and I looked at the conditions each clinic treated.
The key words I looked for were pelvic pain, vaginismus, or sexual pain. I found two therapists in my area. One lady looked younger than me, and one looked like a sweet grandma. It took about two seconds for me to decide…I'm going to see this sweet older lady who has over forty years treating pelvic pain. It took me a few days, but I gathered the courage to call and make an appointment. I had no idea that my physical therapist was going to be one of the biggest evidences of God's grace in my life.
I went to my first appointment, absolutely terrified, riddled with anxiety, and extremely hesitant to share what I'd experienced. I broke down sobbing as I shared my story, and she handed me a tissue. Then she took one for herself. She ended our consultation affirming me for seeking help, telling me that she believed God's perfect timing brought us together (this was in October- she had recently joined this practice in August), and assured me that she saw success in my future.  
I was only in physical therapy for a total of two and a half months. The second appointment was an exam. She hooked me up with electrodes to the computer, so I could see how my muscles were clenching and tried to teach me how to relax them. I felt like such a failure at that appointment. She asked me to do things like clench and release my pelvic muscles, and I didn't know how. She said it looked like my muscles were paralyzed. She tried inserting her finger, and that was excruciatingly painful- but she stopped immediately. Kindly and gently she explained to me that I have experienced a cycle of pain. One of the goals of our therapy was to learn how to relax my pelvic muscles, and to break that cycle of pain, which would in turn address my crippling anxiety.
Once I was given homework, including stretches and floor exercises, massages, and breathing exercises, I really started to crush it. Every week I made progress. I started to walk a little taller, I started to relax, and I started to feel hopeful.  
When the physical therapy started getting more invasive, I was still experiencing significant pain with insertion of a finger. Honestly, I don't remember how I found it, but I stumbled across the blog To Love Honor and Vacuum, and a post about Vaginismus. In that post, the author referred to Jennifer Smith's story, and how she had overcome Vaginismus by cutting out products in her personal care routine that contained parabens!
At first I thought "come on, it can't be that simple," and the next minute I was off to Target. I scanned products with my Think Dirty app until I found a shampoo that met my new standards and proceeded to do an overhaul on my products. The change in my body happened almost over-night. Suddenly I could insert a finger and I could feel how tight my muscles were, but there wasn't a burning pain. I skipped into my physical therapy appointments, confident that I was going to make progress, and that's exactly what happened. Between going to physical therapy twice a week, being diligent about doing my homework (we did eventually incorporate vaginal dilators), and switching my personal care products, I'm leaps and bounds from where I was in October.
I cried at my last physical therapy appointment, and I'm crying now as I reflect on what a blessing my physical therapist has been. As much as I wish I could have heard the names "Vaginismus or Dyspareunia" earlier in my marriage, these struggles have made our relationship so much stronger. So many couples find it easy to have sex but find it difficult to talk about communications stronger. When it's difficult to HAVE sex, it becomes a lot more comfortable talking to each other about intimate issues like sex. If I had gotten a name to my disorder earlier in my marriage, this precious therapist wouldn't have been available. She didn't even live in my city until this year! In the midst of struggle, we have experienced God's grace, blessing, and provision.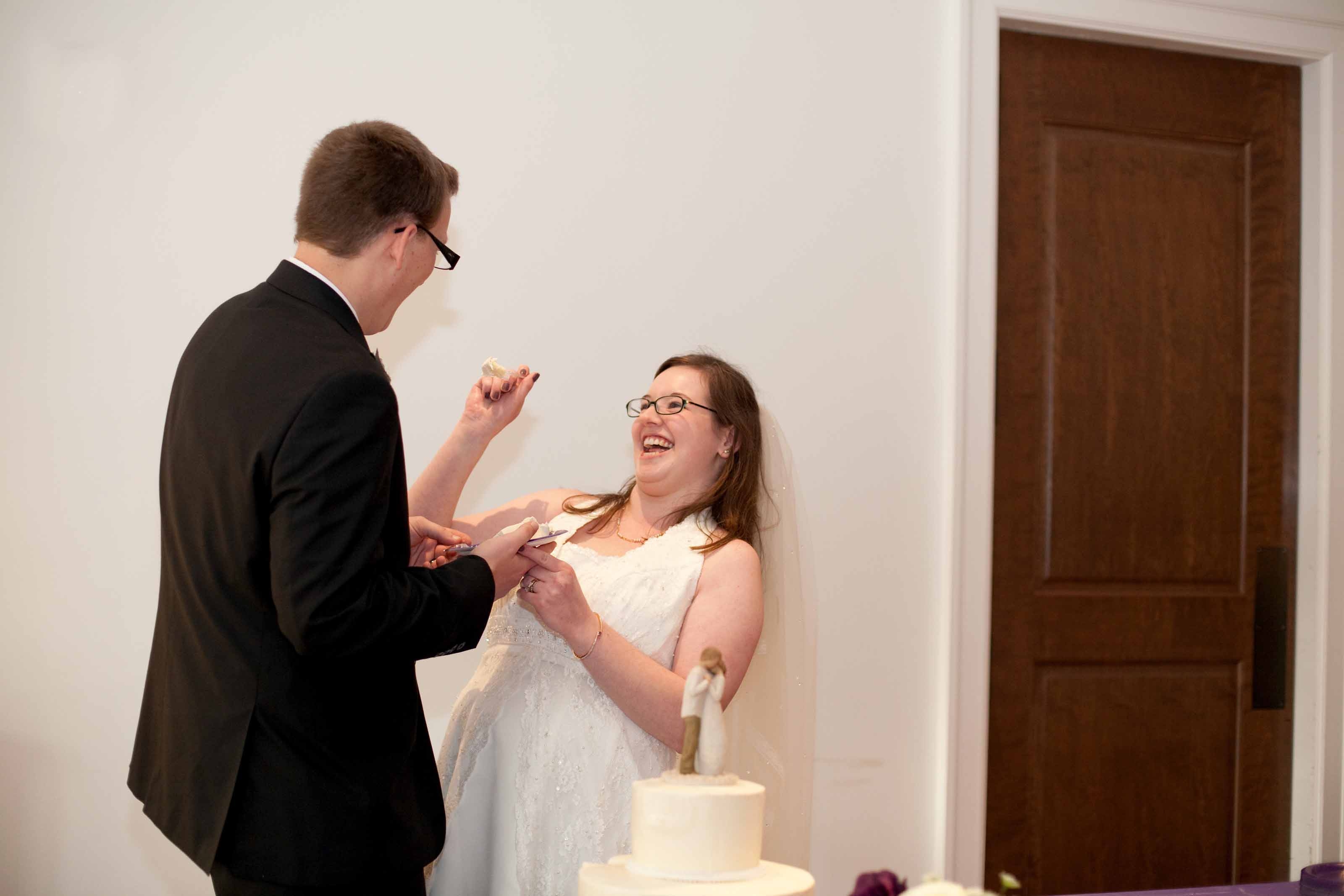 Where we are now
For us, sex still isn't easy. It takes a lot of purpose and a lot of intentional relaxation on my part. More wine doesn't help, neither does more lube. What helped was someone teaching me to become comfortable learning about my body and training my muscles to relax. So no, sex isn't easy, but it's possible. It's possible without pain, and I know there are other women that need to know that.
I have joked that God elected me to be a trailblazer in our church small group, bringing up and sharing my tumultuous experience with sex. I feel so passionate about empowering women to stand up for themselves, to pursue solutions if something isn't working, and to share issues with intimacy with other women. I've been humbled by the loving and compassionate response from the single women in our growth group as I've shared my story.
More than ever, I am convinced that vulnerability breeds deep community, and the fact that I'm married and my friends are not has absolutely no impact on their ability to encourage me and lift me up in prayer. Sharing my struggle is not going to cause my dear single friend to stumble, but I am limiting her ability to truly know me if I decide she's not worthy of bearing my burden.
What's next for us? Well, we hope to have kids one day. I've made it a goal this year to start learning more about pregnancy and birth, so it's not something I fear, like I feared sex.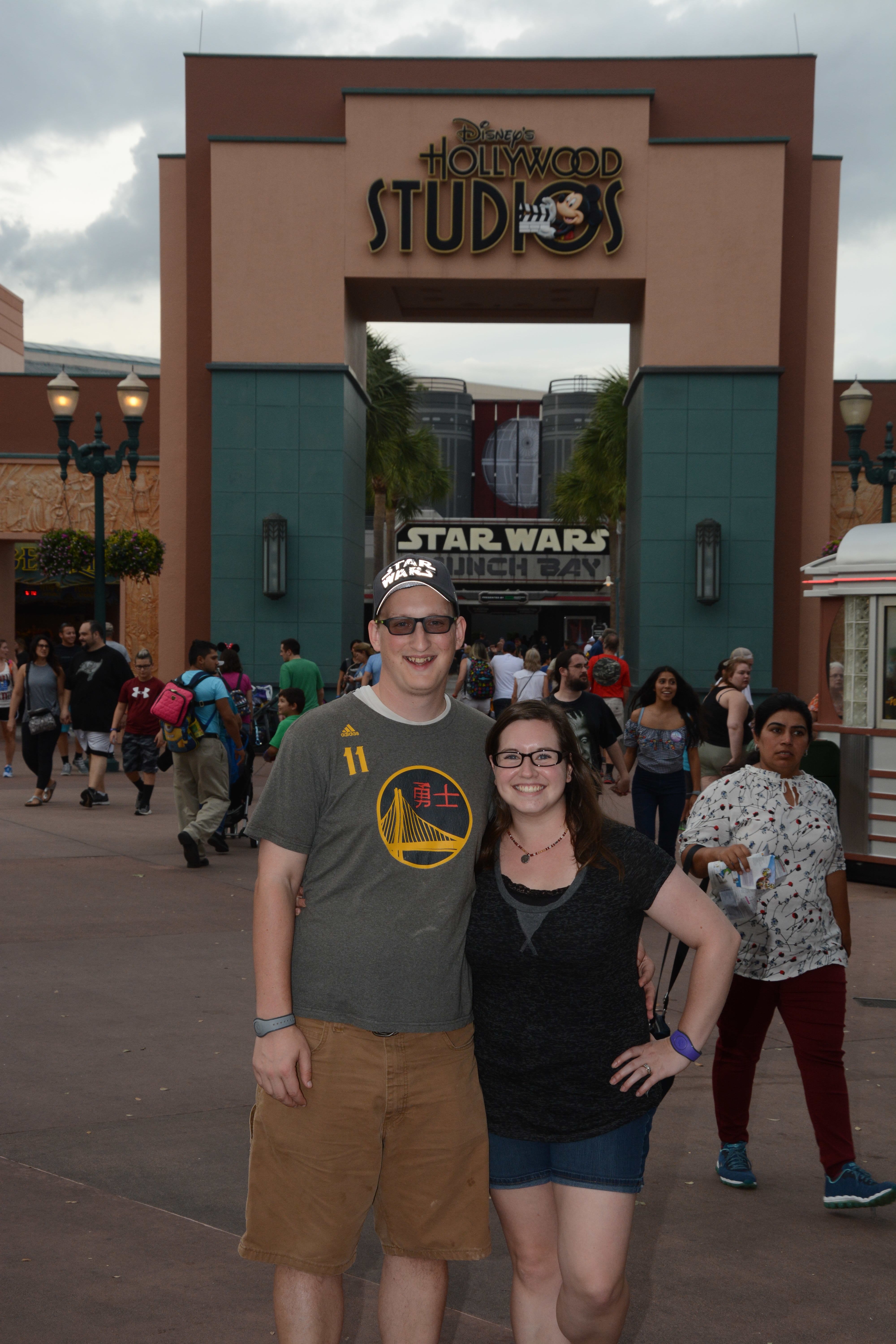 If you're going through this…
First, know that you are not alone. This condition is extremely isolating and can be mortifying to talk about. The longer you keep it to yourself, the more damage is done.

Explore the resources I mentioned.
The book, Private Pain, this podcast on Today's Eden, the Vagininismus website, and this post on To Love, Honor, and Vacuum.
Take some time to memorize a comforting passage of scripture. The things you say to yourself are SO important! One of my favorite passages is Isaiah 41:10, "Fear not, for I am with you; be not dismayed, for I am your God; I will strengthen you, I will help you, I will uphold you with my righteous right hand." Hide God's word in your heart. His word is true, and He is faithful, no matter what trial and hardship you're facing.
Tell someone you trust. Vulnerability and transparency can feel so awkward, but I can speak from experience that it has yielded great fruit in our community.
Be open with your partner. If your husband is striving to love you as Christ loved the Church, he is going to be understanding. Involve him in your pursuit of a solution and work together as a team.
Talk to your doctor and/or find a physical therapist. Don't let anyone diminish your symptoms, or the impact this is having on your life. If your doctor belittles you or brushes your symptoms off, find a new doctor. (If you are in the Raleigh, NC area I have a fantastic physical therapist reference for you!)
Consider counseling. Personally, I felt that I needed to do some biblical reconstruction of my view of sex, sexuality, and the purpose of sex in marriage. My church has a Biblical Counseling program, and has been such a blessing in my healing.
If you know someone going through this…
Pray for them. Pray for them daily, pray for them audibly when you meet with them (be prepared with some tissues), and pray for their marriage.

Offer to go to appointments with them. That might mean you spend a lot of time sitting in a waiting room, but I promise that your presence will be an encouragement.
Allow them to share their story and weep with them. This condition can be so isolating, because it can be quite taboo to share such personal details. I know from experience that the inability to have a healthy sexual relationship can be the greatest burden, feel like a failure, and can hold a heavy sense of loss. If they want to share with you, put on your listening ears. If they are looking for answers, share this post or any of the resources I mentioned with them.
Explore the resources I mentioned. They will give you a glimpse of what they might be going through, and will provide some medical information about the condition. The book, Private Pain, this podcast on Today's Eden, the Vagininismus website, and this post on To Love, Honor, and Vacuum.
Ask for updates. This was one of the singularly most meaningful things my friends did. I knew they must feel uncomfortable asking how physical therapy was going, but they ASKED. I knew they were praying, I knew they cared, and it meant so much.
---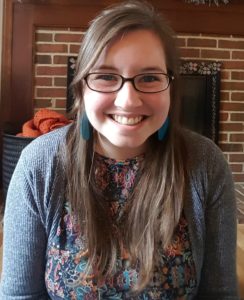 About the author: Deborah Cornelissen is a nanny to three awesome kids and has been married to Josh for four years. They live in the Raleigh, NC area, love to travel, are Disney fanatics, avid readers, and love to play board games. In her free time, Deborah loves to cook and bake from scratch, and almost always has a craft project underway.
Connect with Deborah: She blogs at deborahlovesjosh.wordpress.com. If you want to get in touch with Deborah you can find her on Instagram @debsiewebsie21 or you can email her at [email protected].