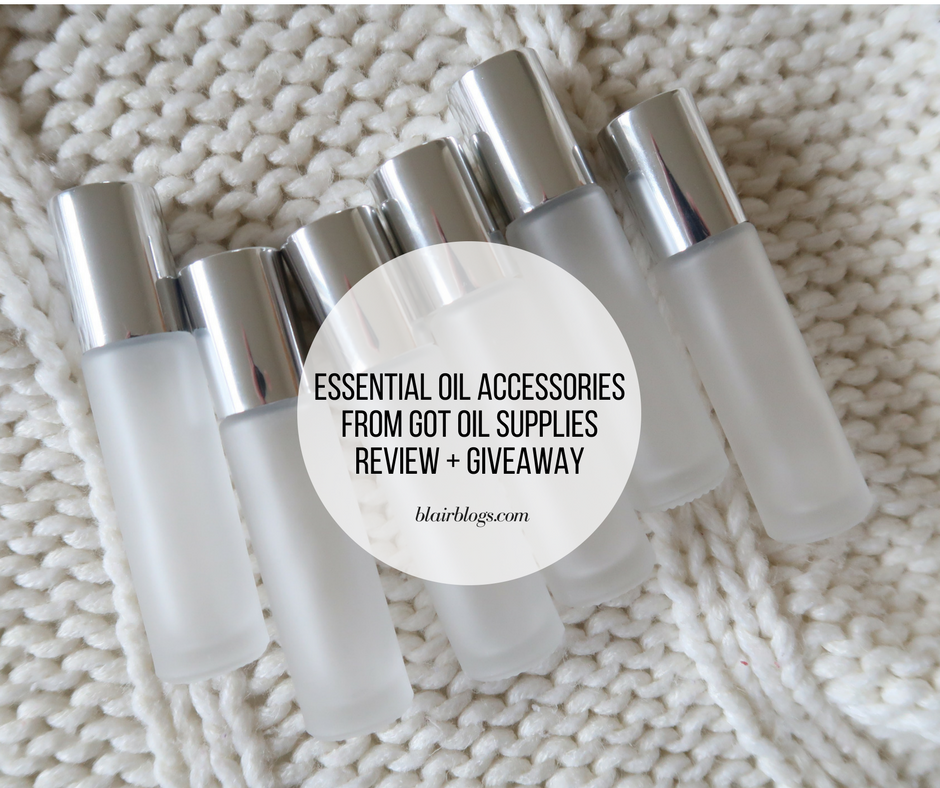 Thanks to GotOilSupplies.com for sponsoring this post and giveaway! All opinions are my own.
If you follow me on Instagram or watch my vlogs on YouTube, you know how much I love essential oils. I share about them constantly! I first got into them last year, and I've been learning, experimenting, and obsessing about essential oils ever since. My husband Riley often points to our oil rack and remarks that it's our retirement fund (giant eye roll). 😉
Anyway, when Got Oil Supplies emailed me a few weeks ago to see if I'd be interested in reviewing some of their products and hosting a giveaway, you can guess how I responded. Got Oil Supplies sells a variety of essential oil accessories like glass bottles, rollers, diffuser jewelry, and lots more. The best part? Everything is super, super affordable! I couldn't believe their prices. They generously allowed me to choose a handful of items to review; I'll walk you through my selections below! (Note: everything arrived very quickly and was well-packaged and intact!)
Oil accessories from Got Oil Supplies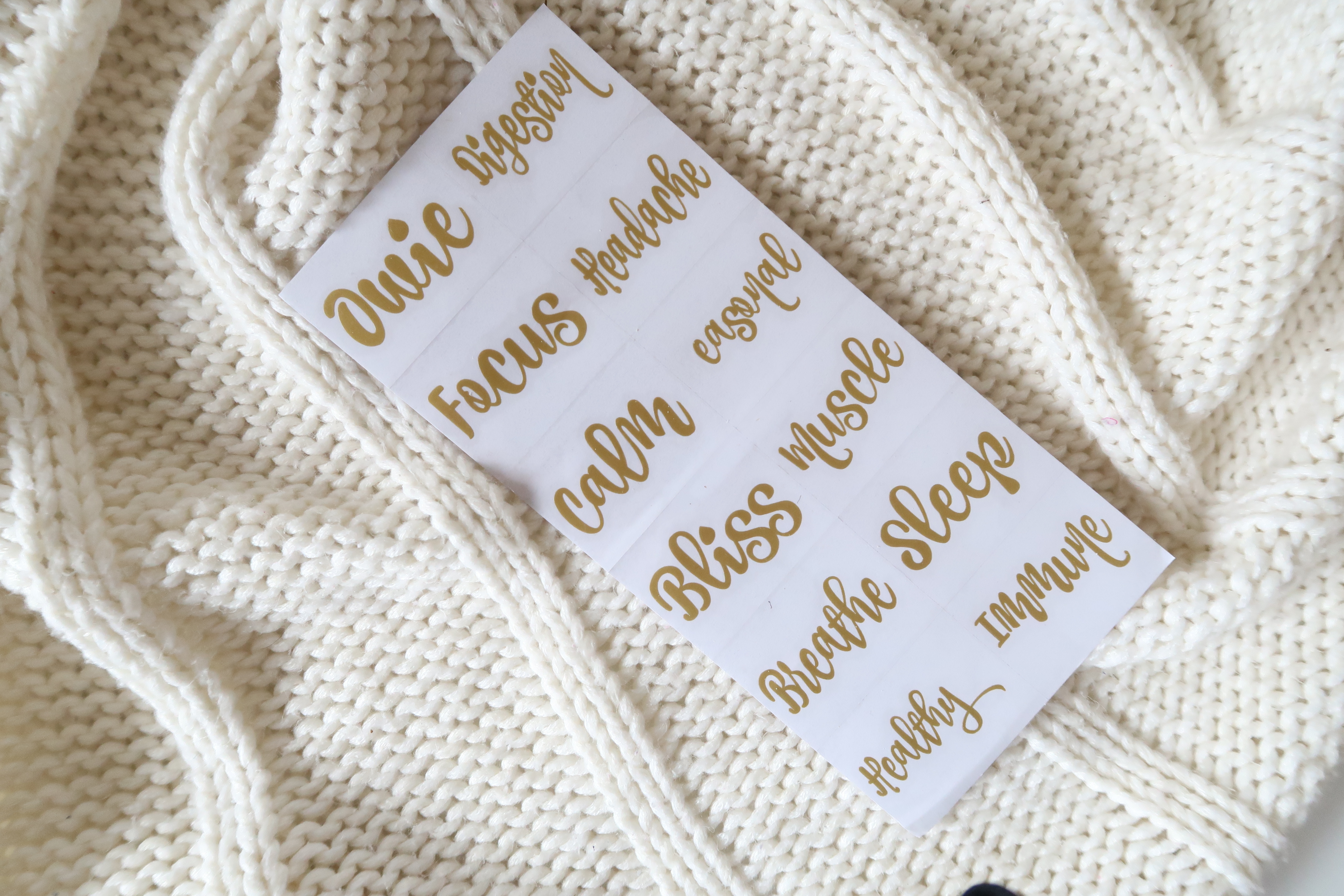 The first thing I chose was this sheet of Gold Vinyl Labels for $6.95. I am a label lover, and these look so gorgeous on a variety of oil accessories. Keep reading–I'll show you a couple in action!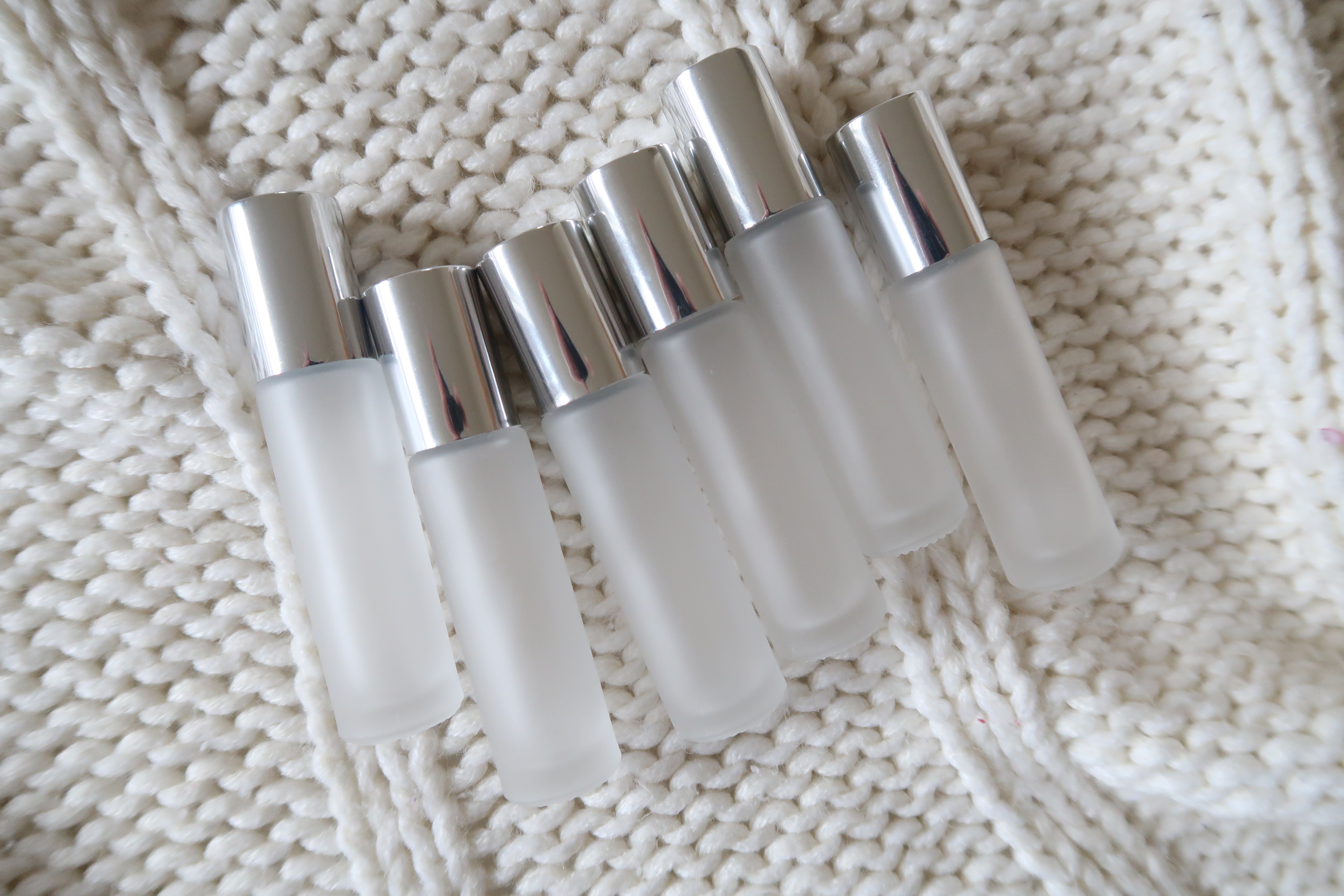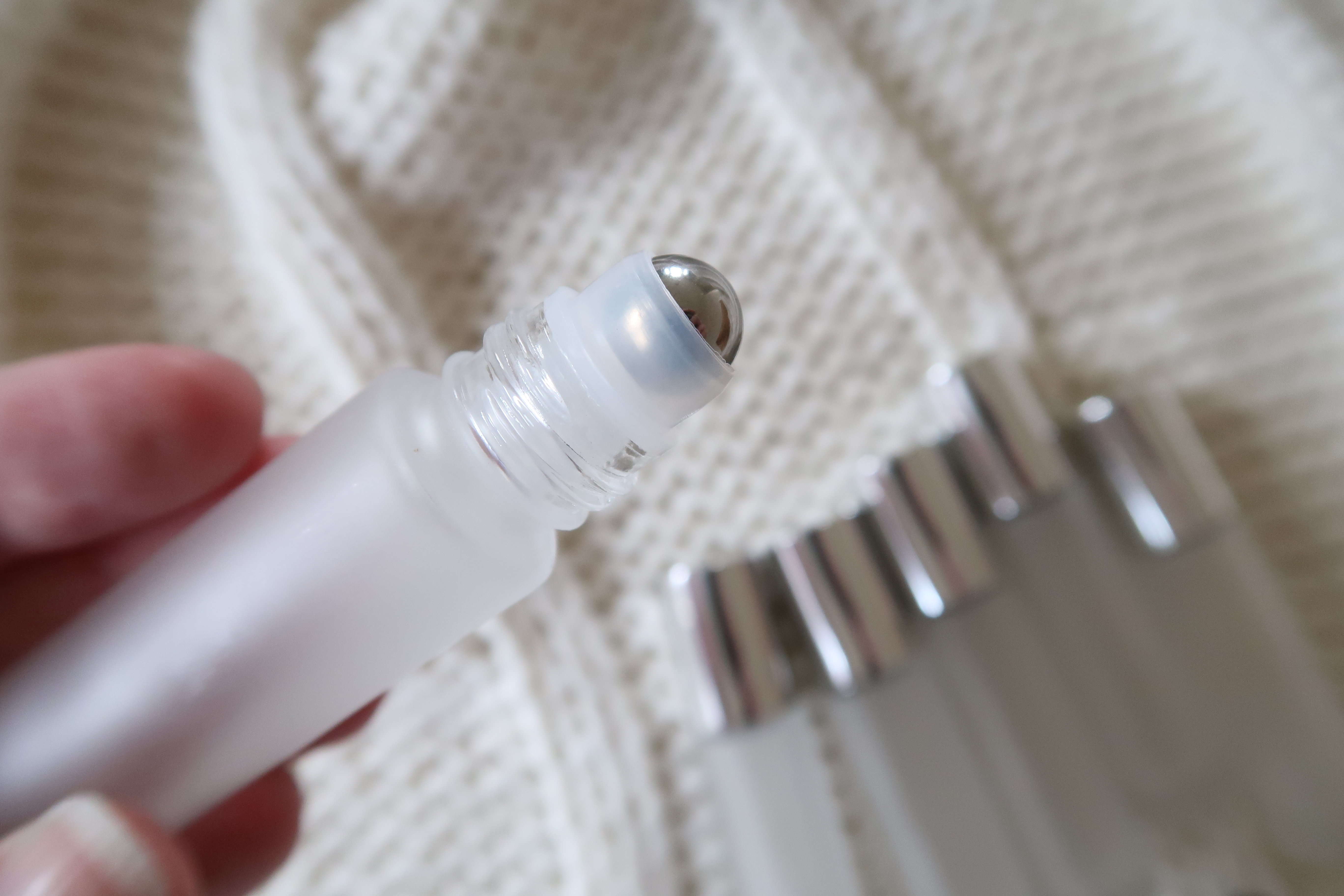 I also chose these gorgeous Frosted Glass Roller Bottles for just $0.90 each! I love carrying roller bottles with me in my purse, packing them when I travel, and generally scattering them around my house to use throughout the day. I have a Sleepy roller on my bedside table, a Liquid Calm roller on my desk, a Peppermint roller in my kitchen, and many more.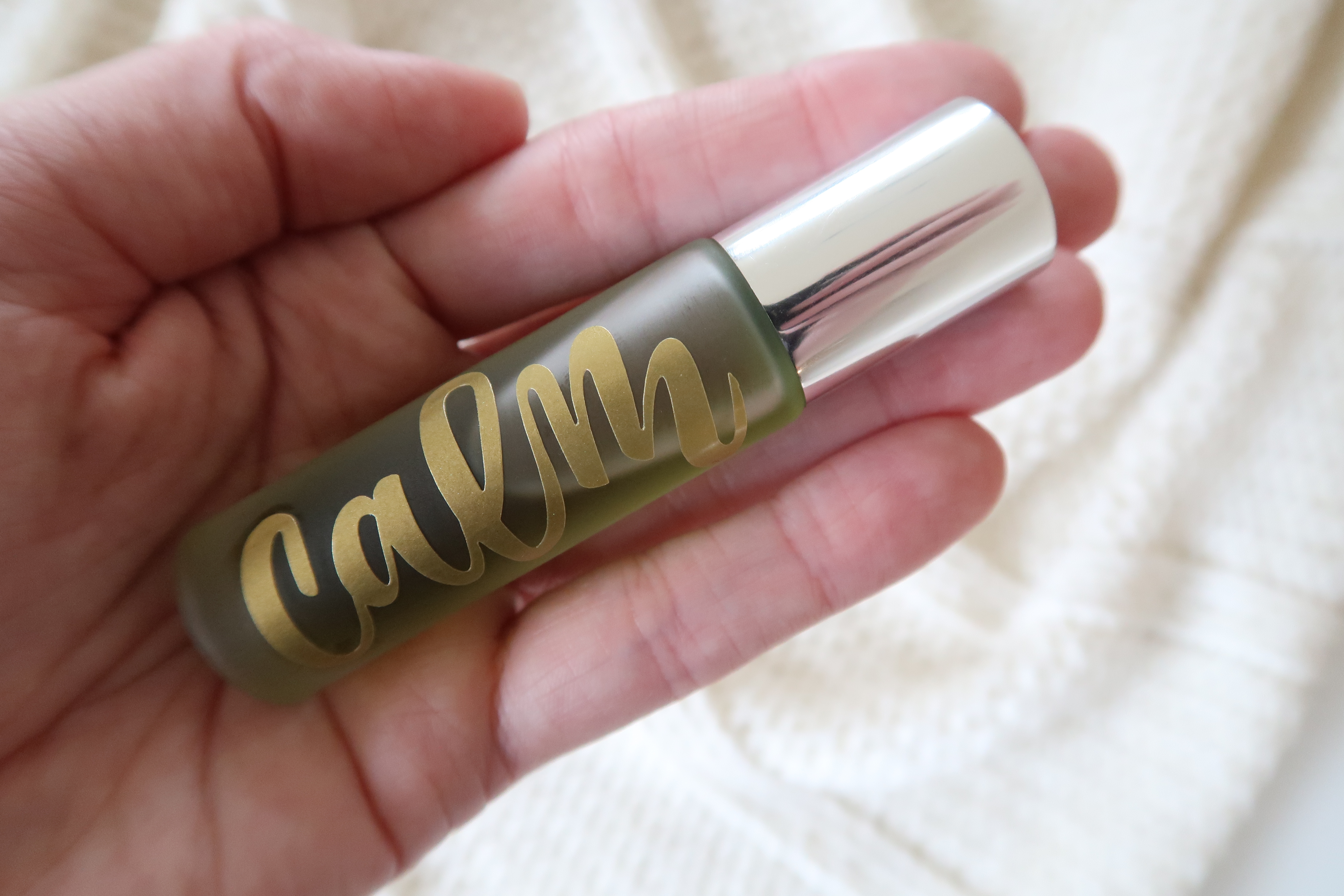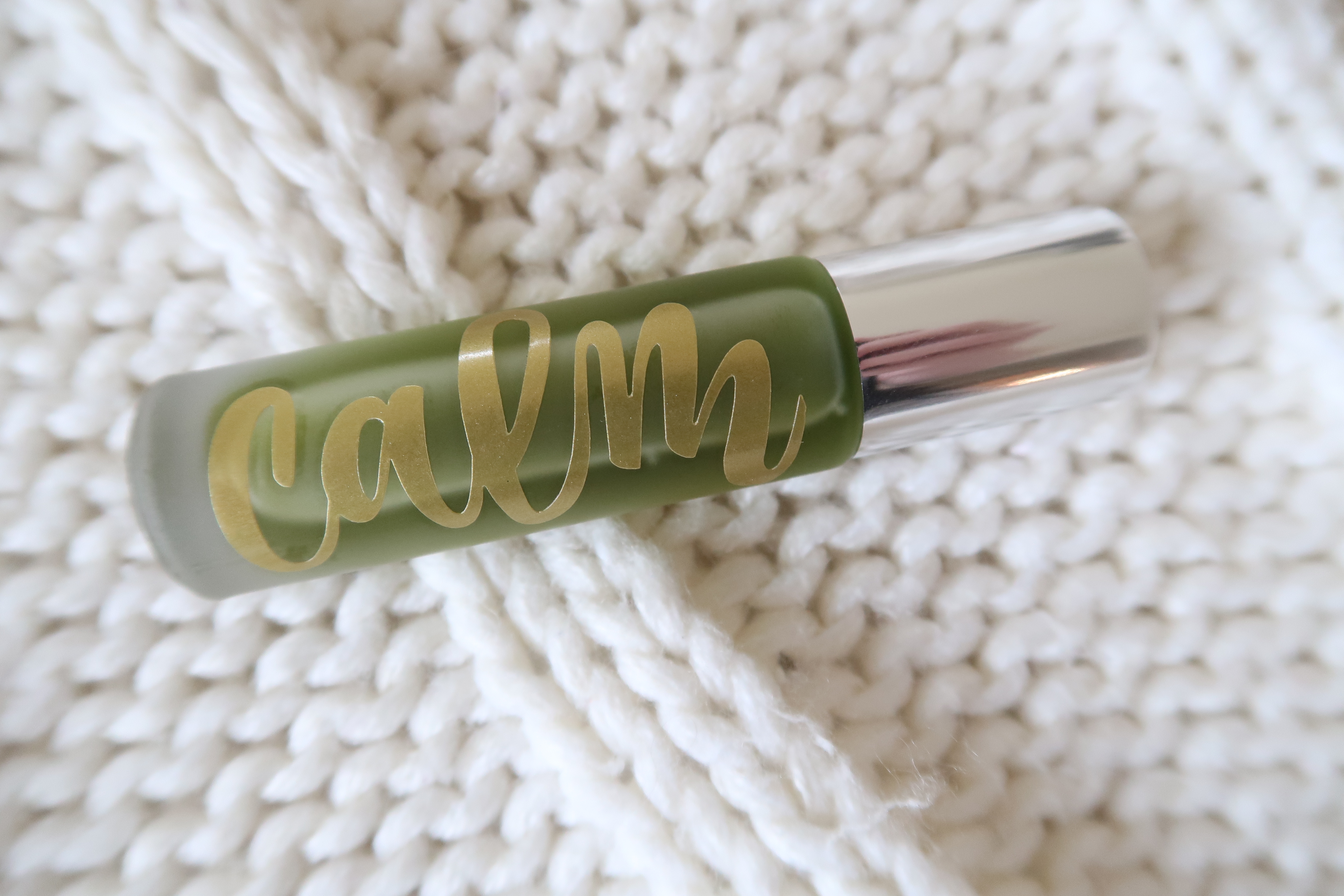 Using the frosted roller bottles and the "Calm" label, I made my all-time favorite roller! (It looks green because most of the oils have a yellow tint, but Valor is blue…together they make green!)
Here's my Liquid Calm recipe:

15 drops Lavender
15 drops Valor
10 drops Vetiver
10 drops Grapefruit
10 drops Joy
5 drops Release
5 drops Cedarwood
Top with carrier oil (I use jojoba oil)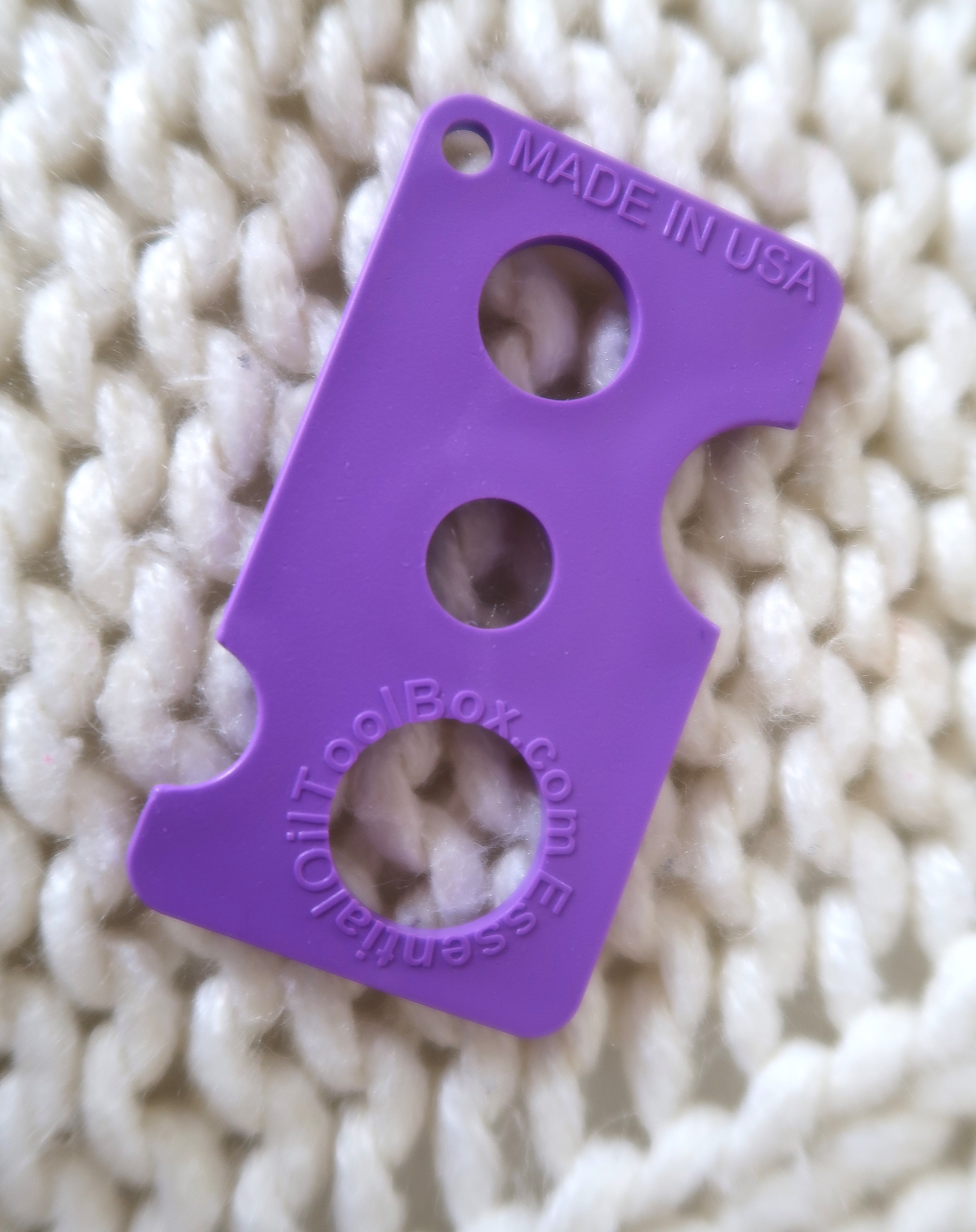 I also chose this Rollerball Insert Remover and Installer Tool in purple for $2.95. It's super helpful for removing roller ball tops and re-installing them after you've added the oils. I used to try to use my fingernails–this is so much faster and easier!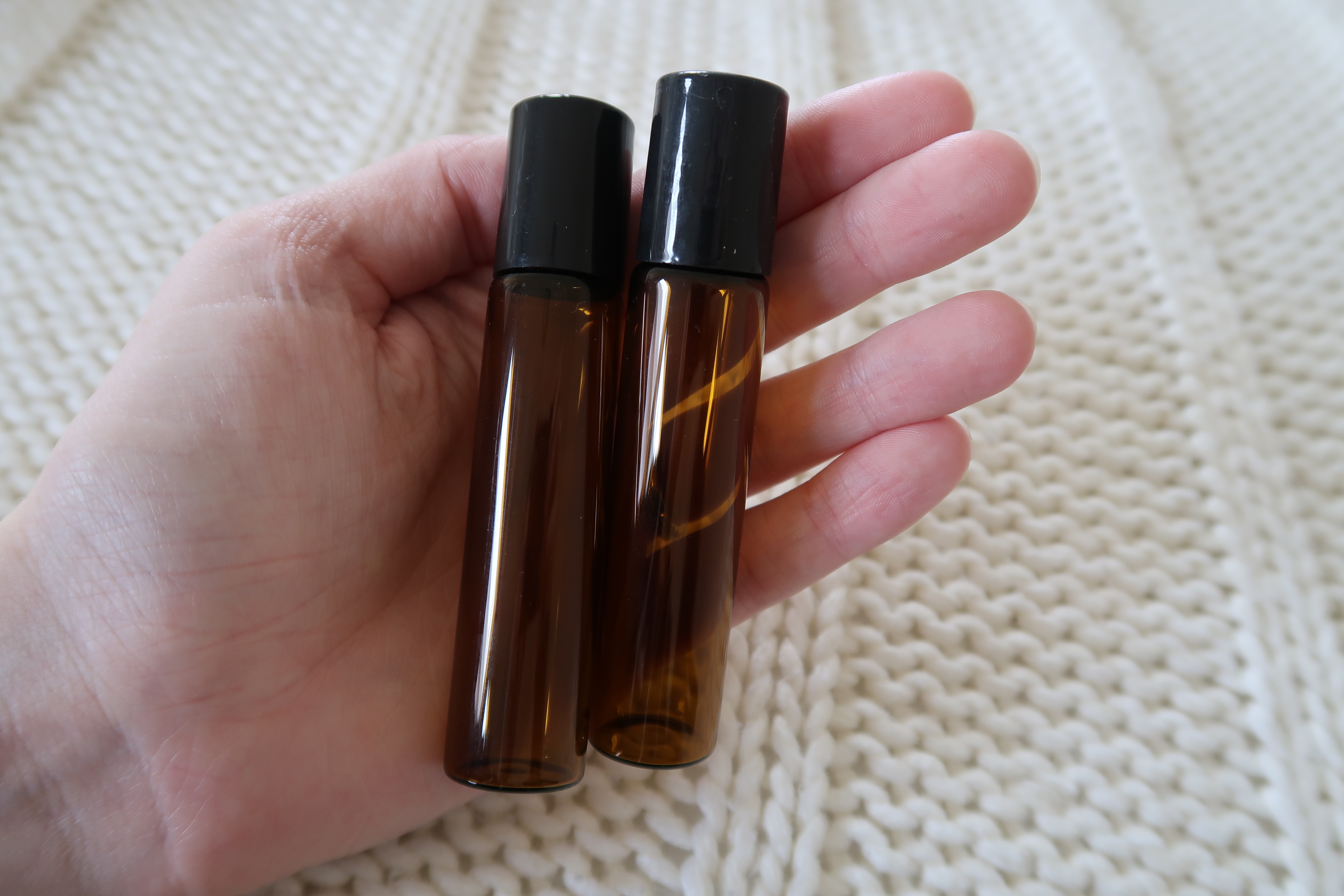 Next, I got a couple of Amber Roller Bottles for $0.60 each. (Can you believe these prices? Insane.) These are great!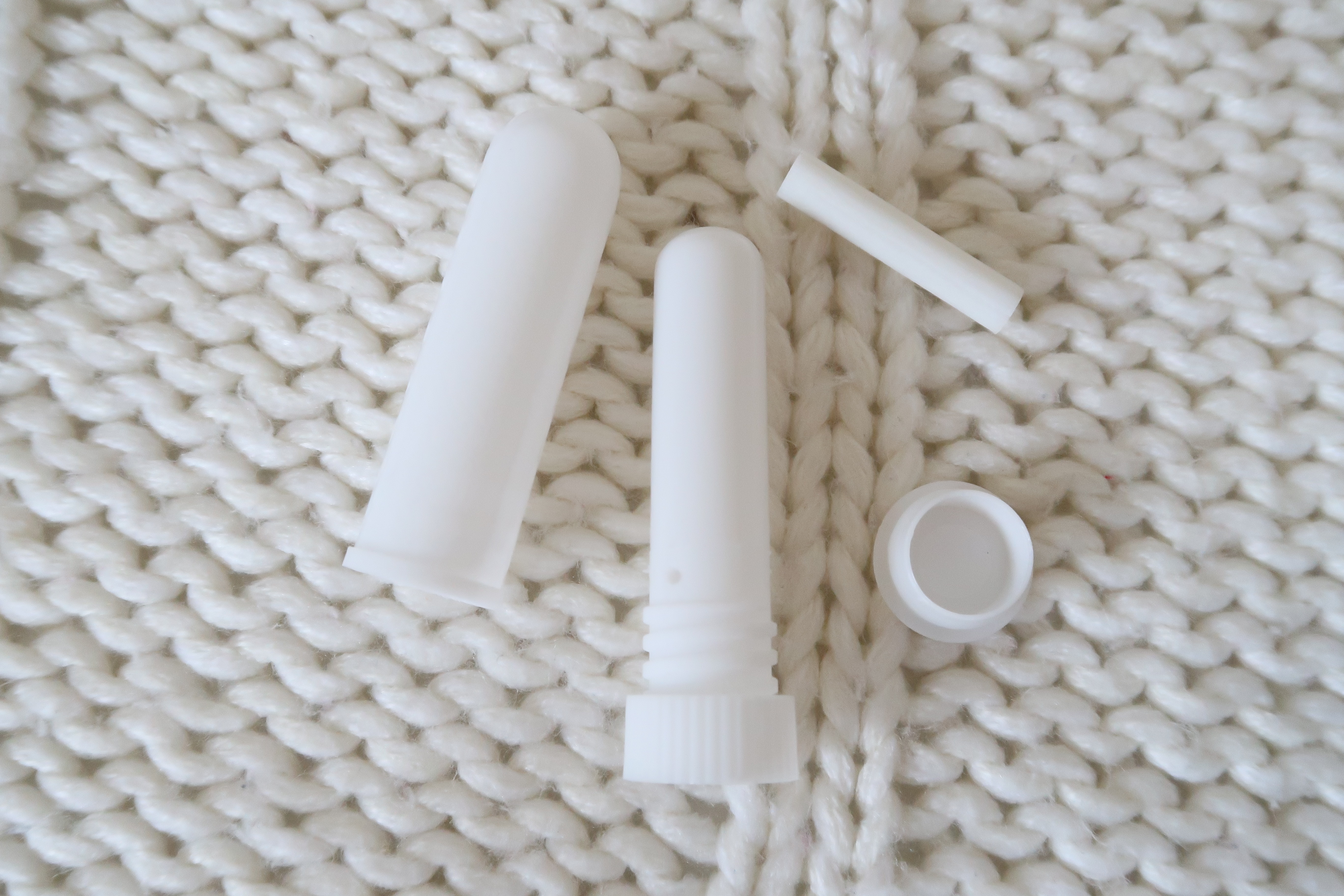 I also chose two Aroma Inhalers for $0.59 each, which are an essential oil accessory I've never tried before. The idea is to put some oil on the wick (top right above), put it inside the plastic chamber (middle), cap the bottom (bottom right), and cap the top (far left). Then, when you want to inhale that oil, you pull out your inhaler and breathe it in. I plan on putting Lavender in one of mine and Peppermint in the other!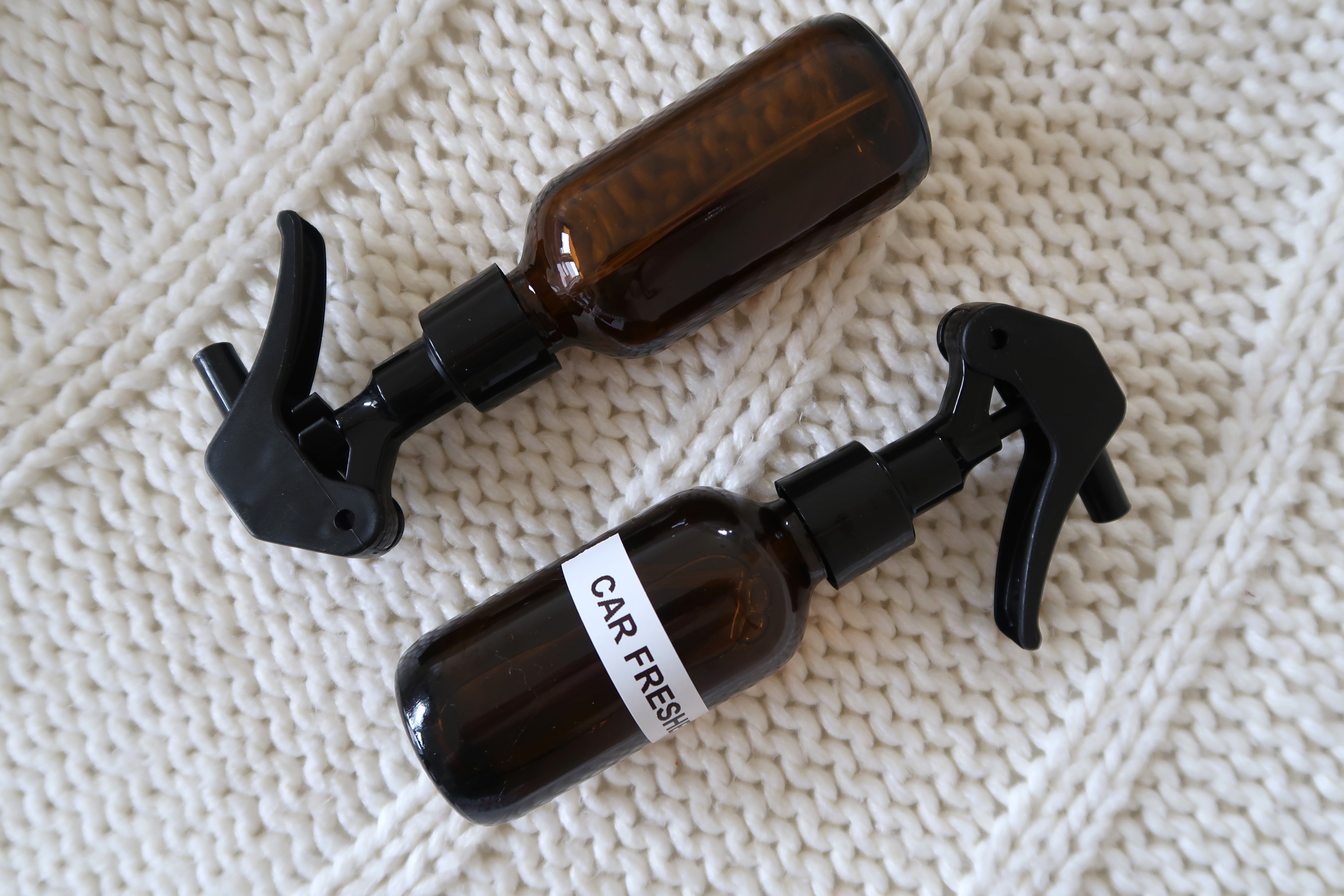 Next, I picked out two Amber Glass Bottles with Trigger Spray Tops for $0.90 each. I used one to make my favorite car freshener spray, which I use in place of toxic air fresheners.
Car Freshener Spray recipe:

15 drops Purification
Splash of alcohol-free witch hazel
Top with distilled water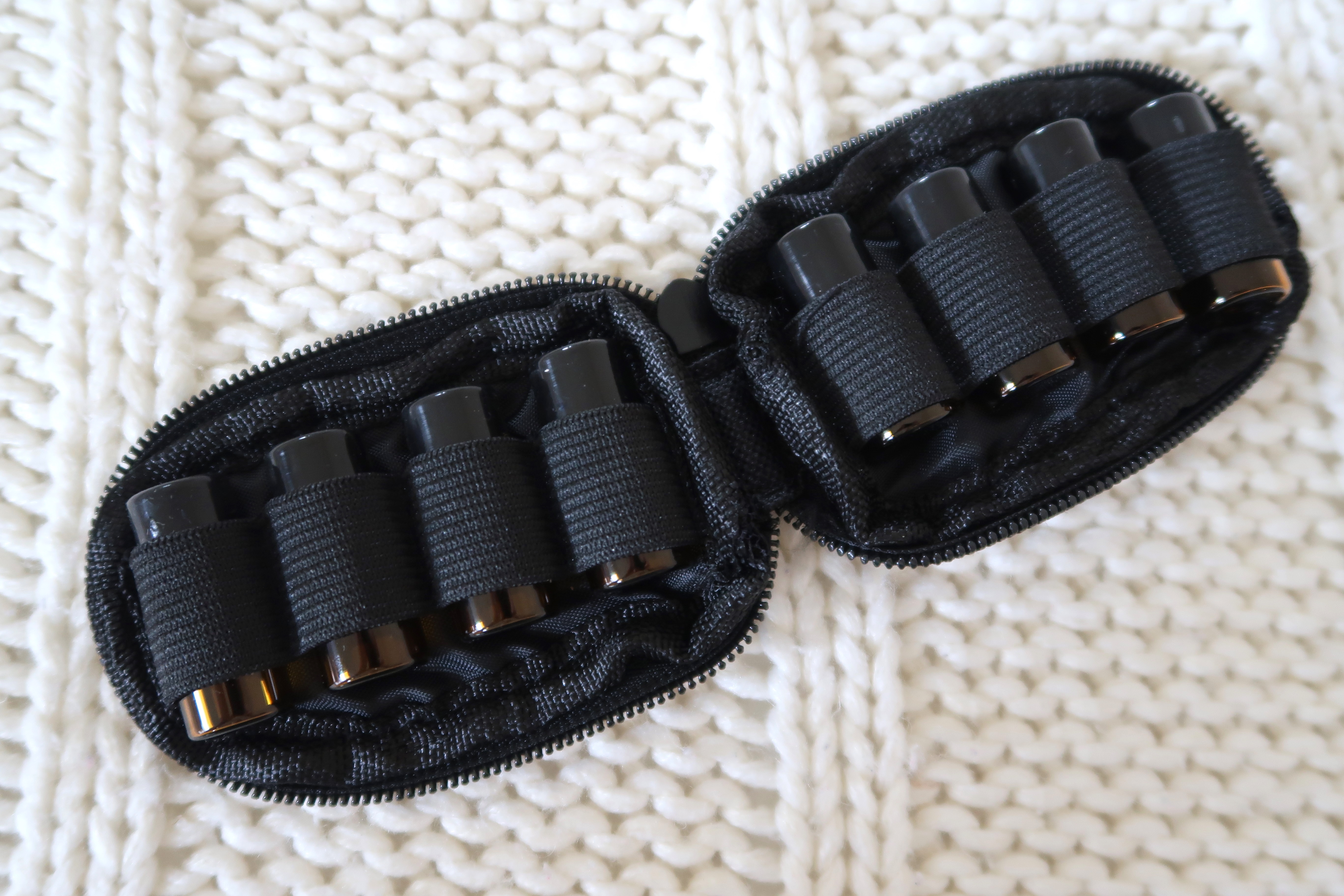 This may be my favorite selection! It's a Black Neoprene Keychain Oil Carrying Case with eight 2mL glass bottles…and it's only $3.99. This is perfect for travel! Whenever we go away, I get separation anxiety from my oils. This is a great solution–I can decant eight of my favorite oils into the tiny bottles and have my most-used oils with me on-the-go. Love, love, love.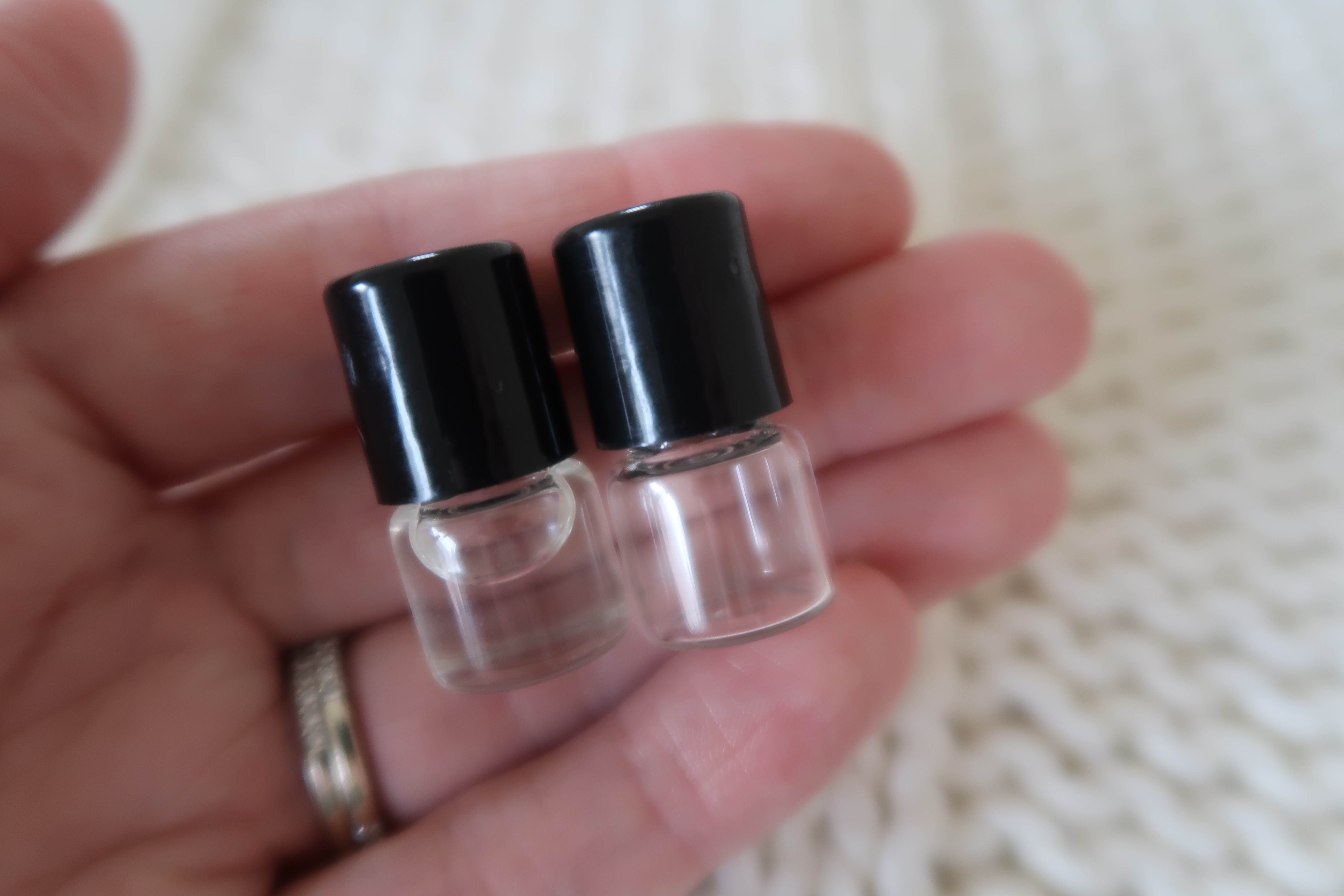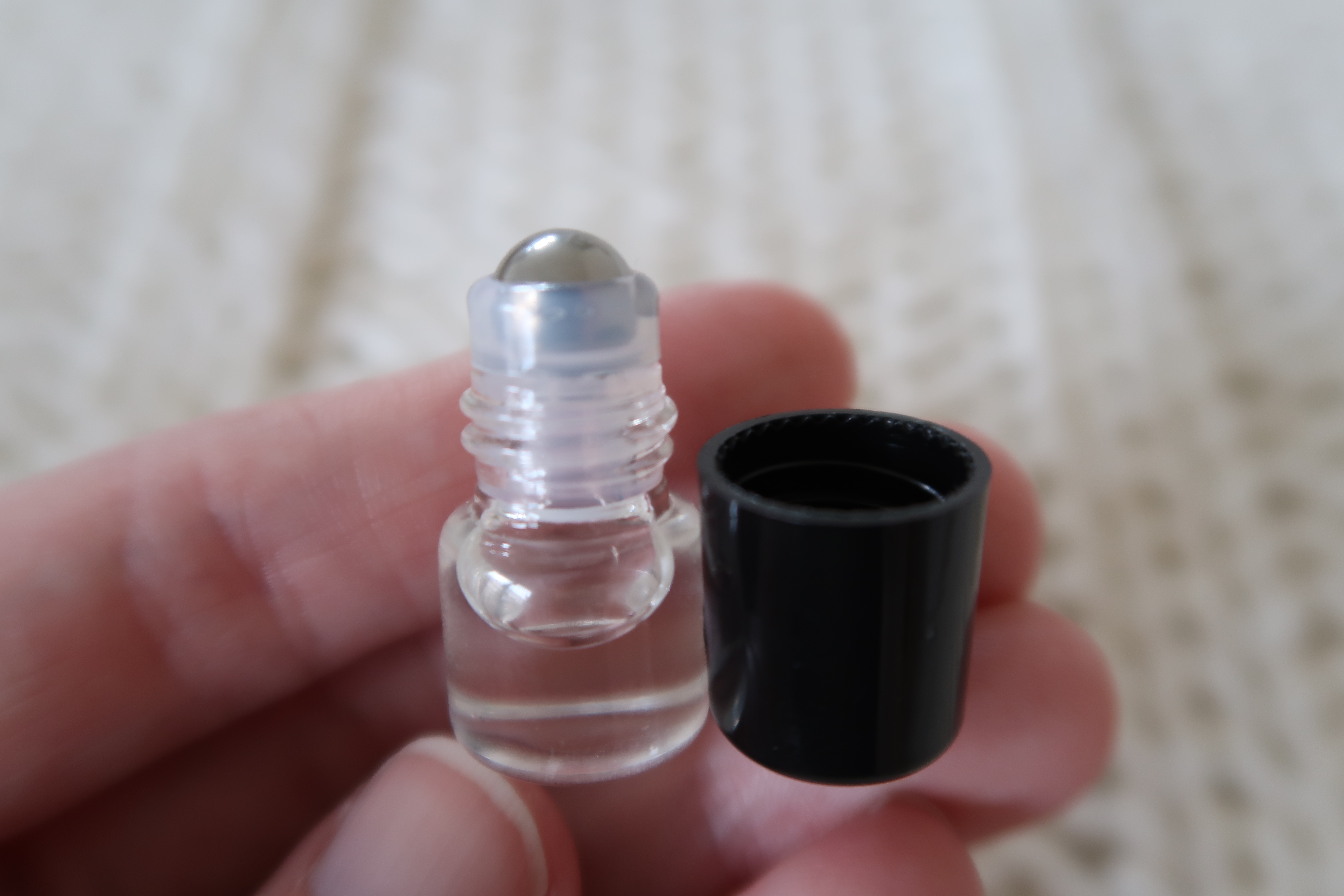 Next up are these adorable, tiny 1mL Glass Roller Bottles for $0.55 each. How cute are they? I love miniature things. I put Tea Tree oil in one of them and have been using it as an acne spot treatment…it works great and is much easier to apply with the roller top!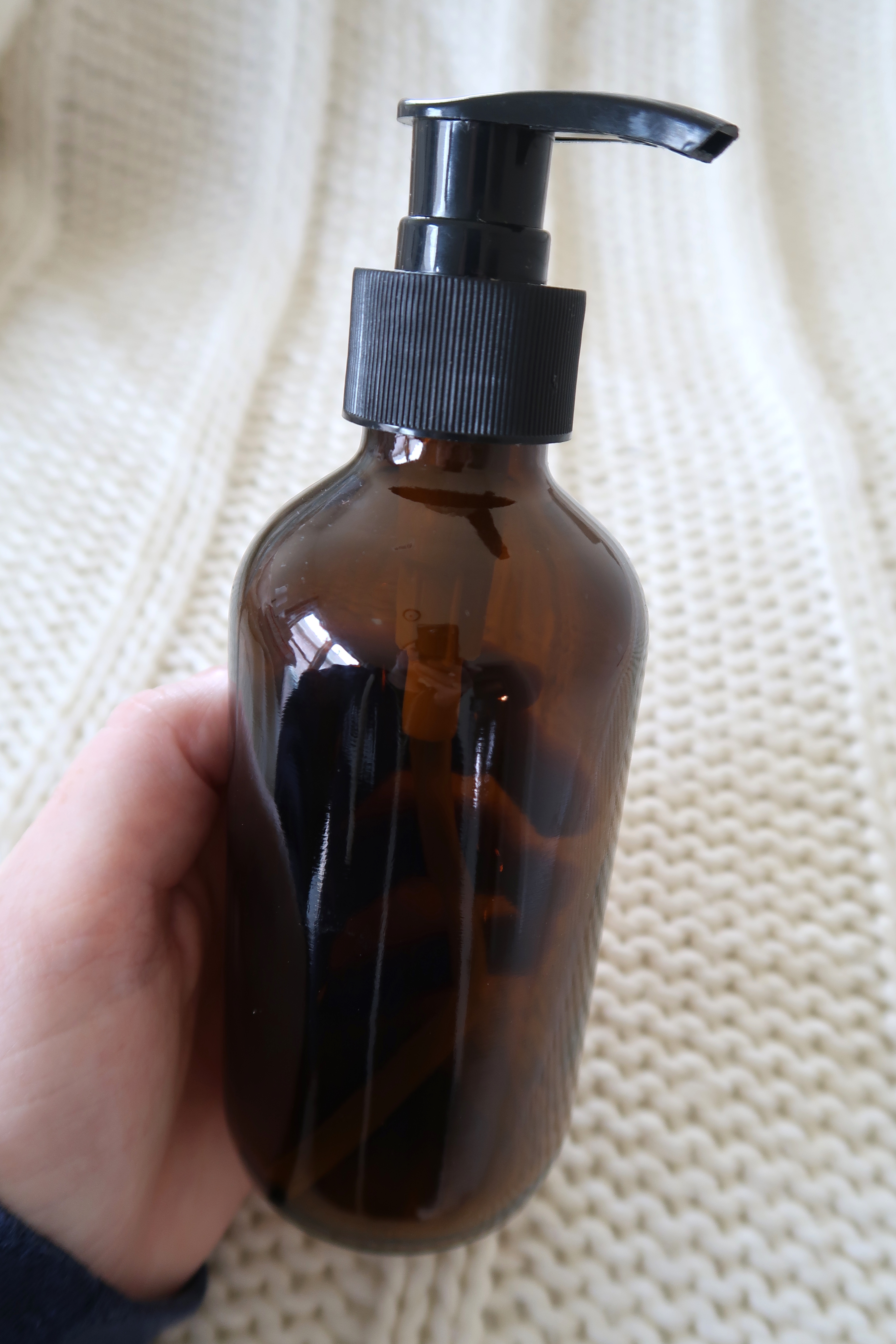 I also snagged this 8oz. Glass Bottle with Lotion Pump Top for $3.49. I've been researching homemade lotion recipes and plan on experimenting with them this winter. This will be the perfect container!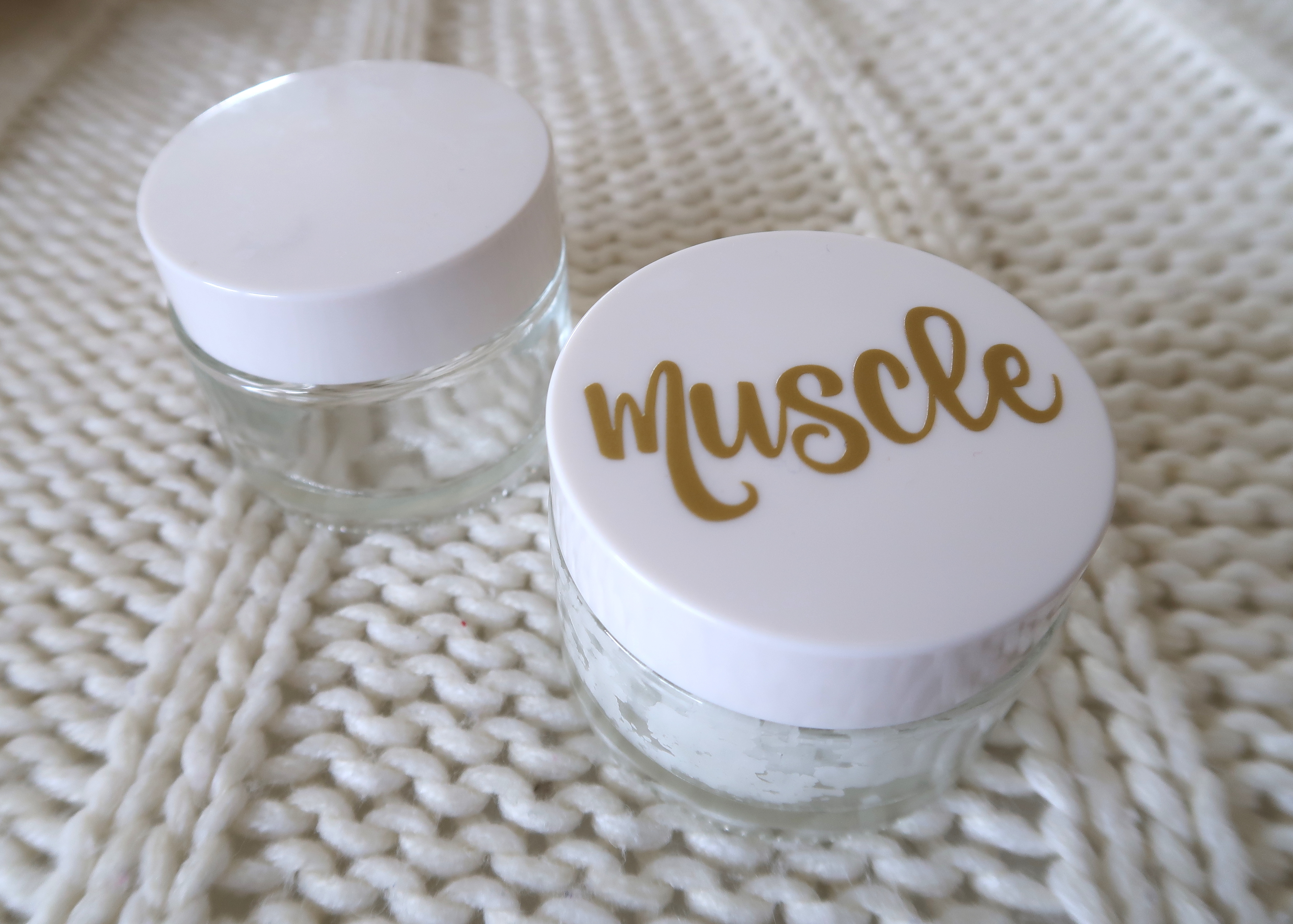 Lastly are these 50mL Glass Salve Jars for $1.25 each. I filled one with my muscle rub and added a label on the top!
Muscle Rub recipe:

1/4 cup coconut oil
10-15 drops of Panaway
10-15 drops of Peppermint
10-15 drops of Lavender
10-15 drops of Copaiba
Place coconut oil in a glass jar, whip with a fork, add oils, whip again.
Overall thoughts and impressions
Because of the ultra-low prices, I wasn't sure what I'd think about the quality of these items. However, I am very impressed with the quality. Each item is as well-made (or more well-made) than the more expensive versions I've purchased in the past. Verdict: Got Oil Supplies is a great place to shop if you're looking for oil accessories at great prices!
Giveaway!
Enter below to win a $35 voucher to GotOilSupplies.com! Good luck!
Thank you for reading! You can find me online on Facebook, Instagram, Pinterest, Twitter, and YouTube. If you'd like to be alerted whenever I publish a new post, you can follow me on Bloglovin' or subscribe via email. Take a look at my Etsy shop where I sell tees, totes, sweatshirts, and pillow covers! Are you a blogger too? Check out my Blogger Mentorship Program.