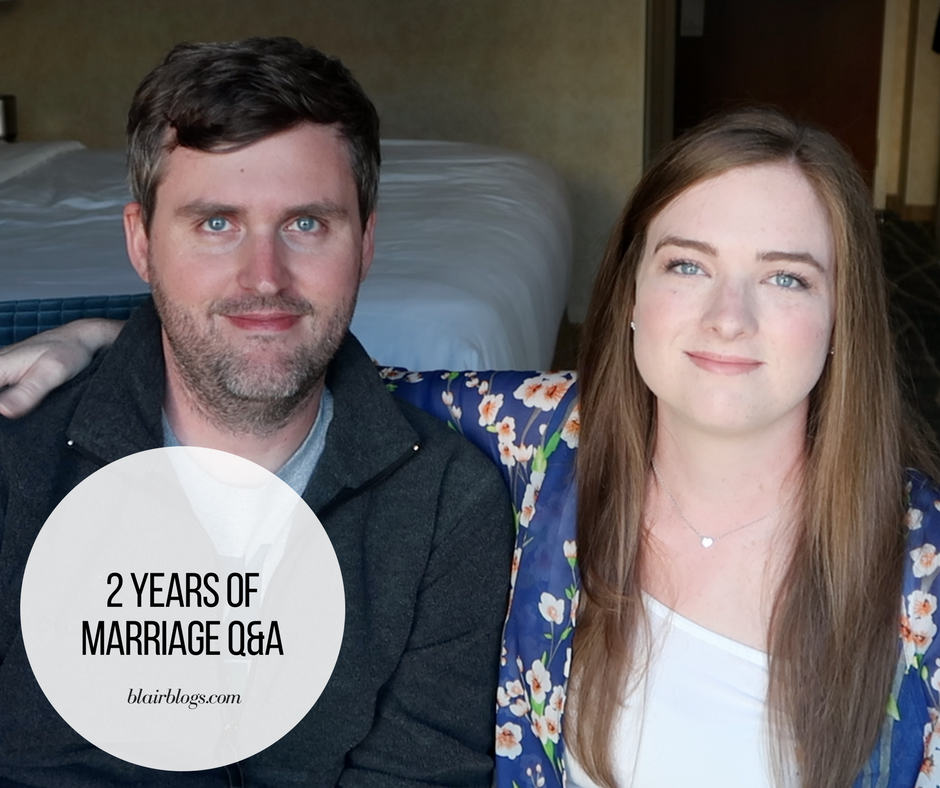 We celebrated two years of marriage on Monday! Last year, we started the tradition of filming an anniversary Q&A video (you can watch that here). We were in Seattle for our anniversary this year, so we filmed the video in our hotel room. You can watch our 2 Years of Marriage Q&A below or on YouTube here. (Make sure to subscribe to my channel–my subscribers have had access to this video since last night!)
Related: For more wedding and marriage posts, check out this page!
// How do you document your anniversaries?
Thank you for reading! You can find me online on Facebook, Instagram, Pinterest, Twitter, and YouTube. If you'd like to be alerted whenever I publish a new post, you can follow me on Bloglovin' or subscribe via email. Take a look at my Etsy shop where I sell tees, totes, sweatshirts, and pillow covers! Are you a blogger too? Check out my Blogger Mentorship Program.