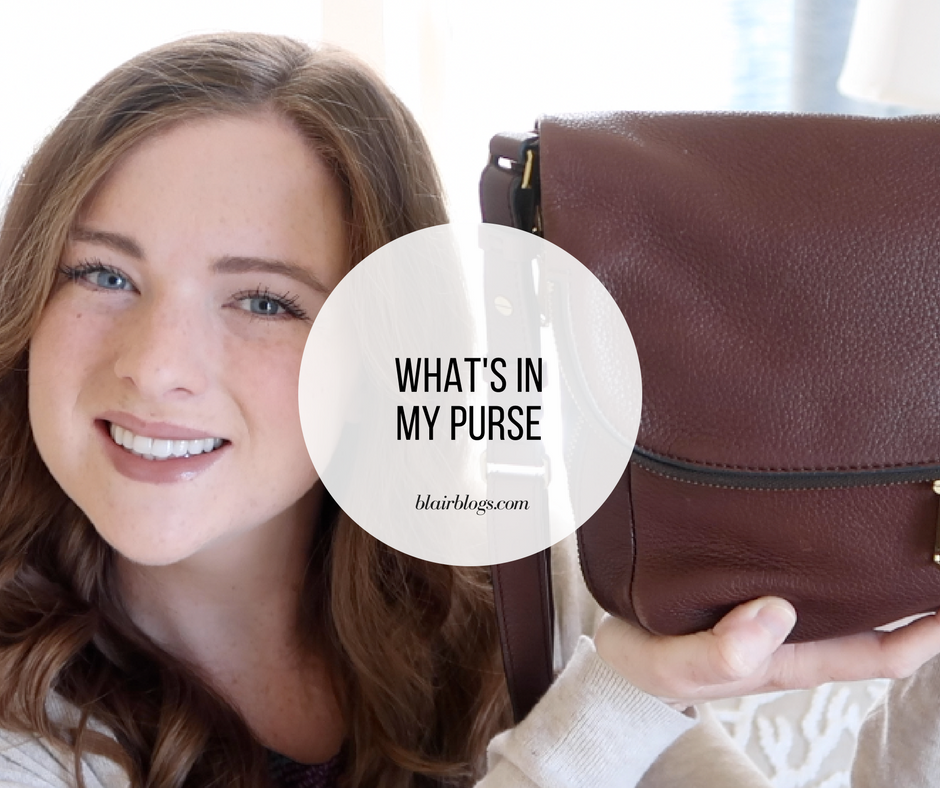 Today I'm sharing what's in my purse! If you'd rather watch than read, you can watch What's In My Purse on YouTube here or scroll down to the bottom of this post and watch the embedded video! This post contains affiliate links.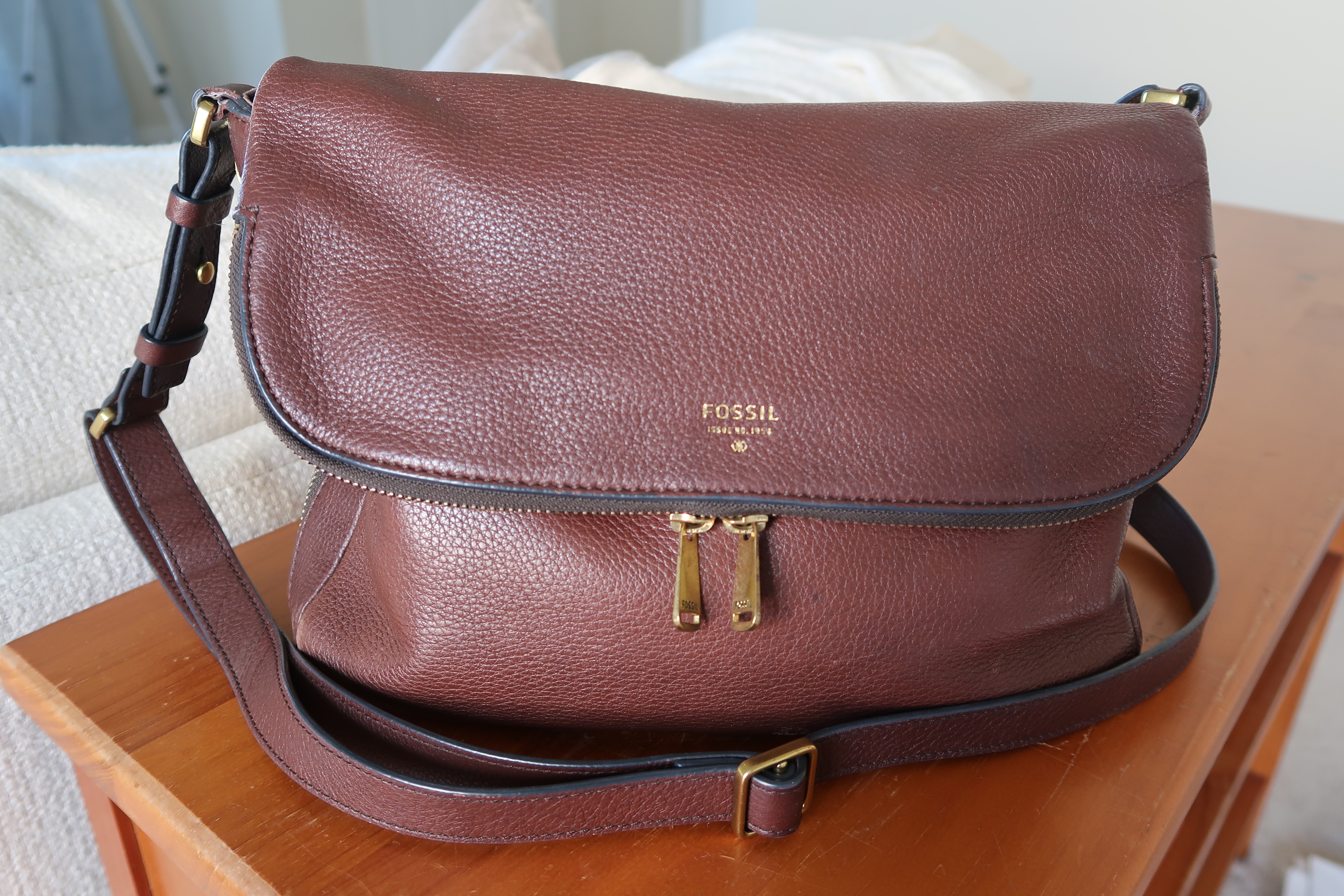 I've carried this bag, which is a Fossil Preston Small Flap Crossbody Bag, for almost three years. I love it! It has lots of flaps, pouches, and zipped pockets–and it expands on the sides. I don't keep a lot inside, just the necessities!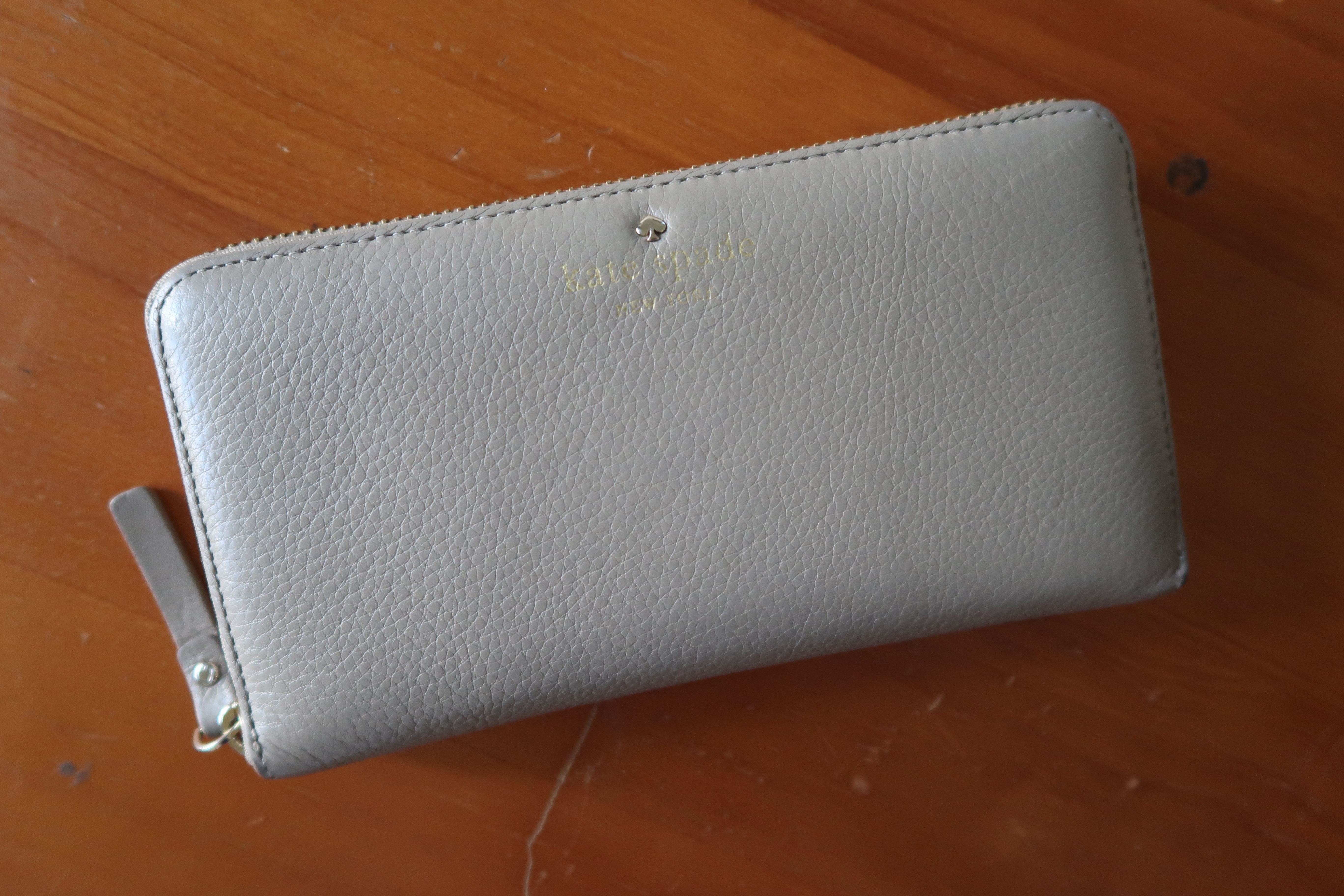 My wallet is the Kate Spade Cedar Street Lacey Wallet and I like how it has lots of storage on the inside, but a clean zipper closure. It's the perfect size to pop my phone in and use as a makeshift clutch when I want to as well. Love it!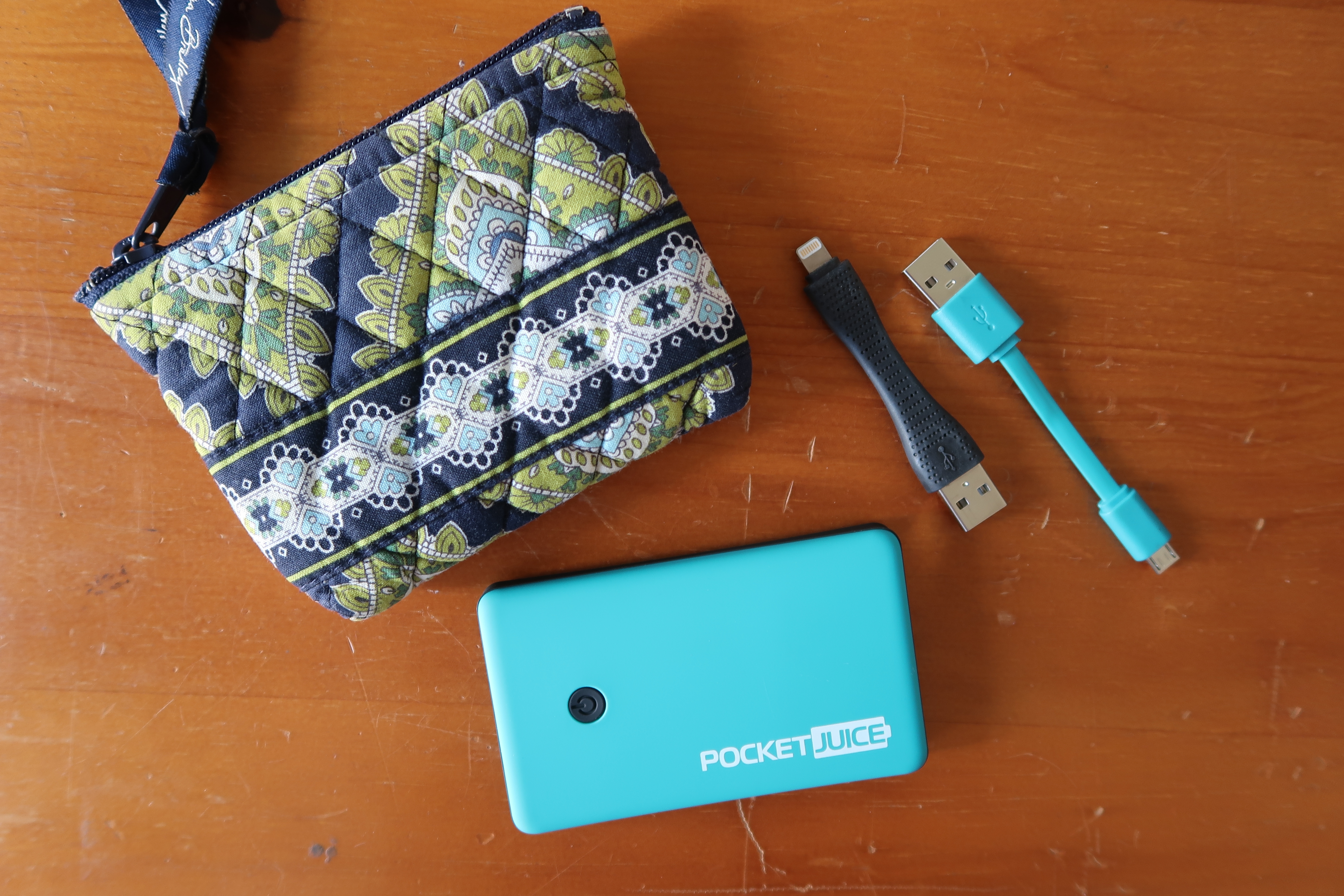 I keep a small PocketJuice external charger for my iPhone in an old Vera Bradley pouch. I can't tell you how many dozens of times I've used this charger–I never go anywhere without it!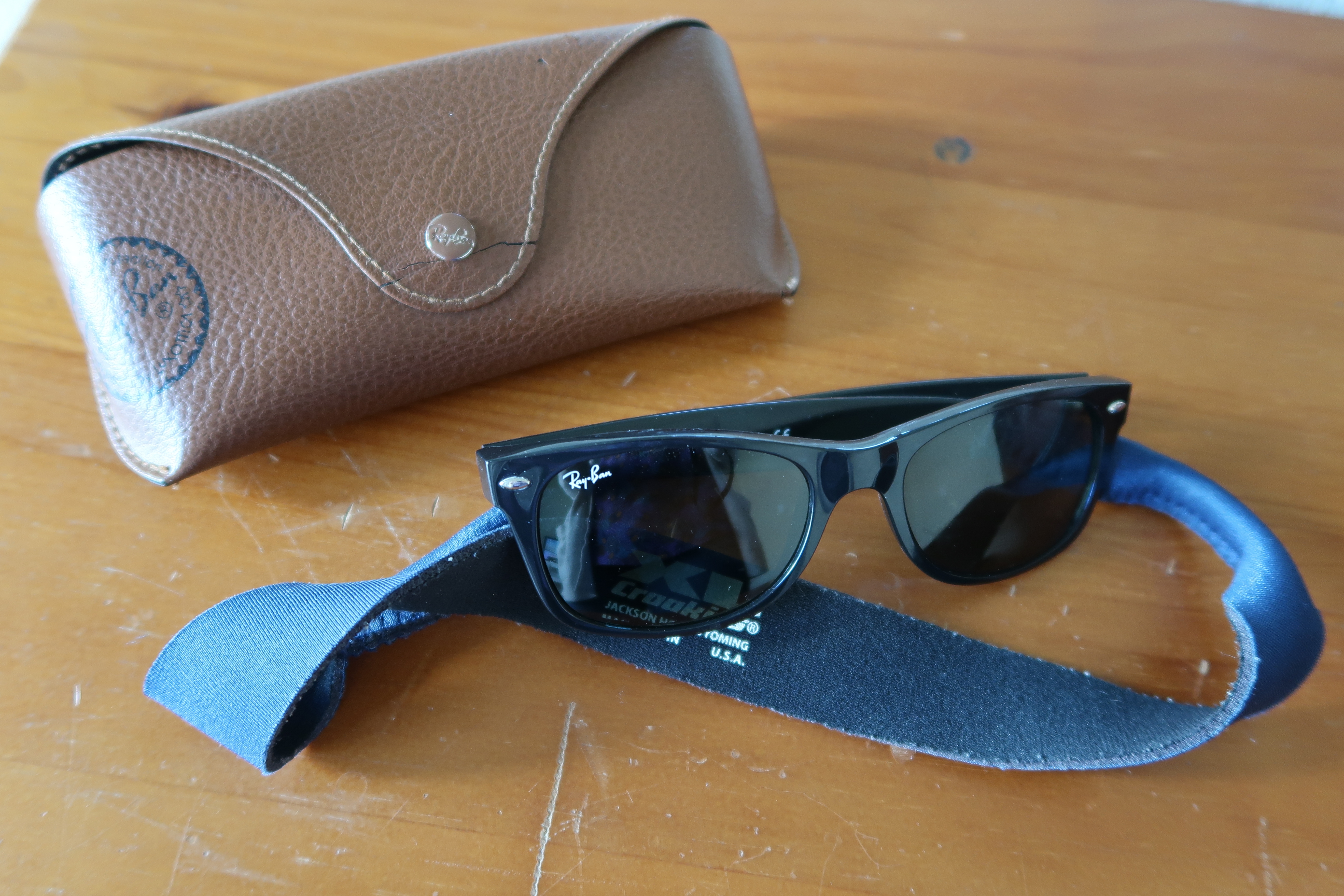 Sunglasses are a must-have for me! I've worn a pair of Ray Bans for years, and added Croakies so that I can wear my sunnies around my neck when I'm out and about.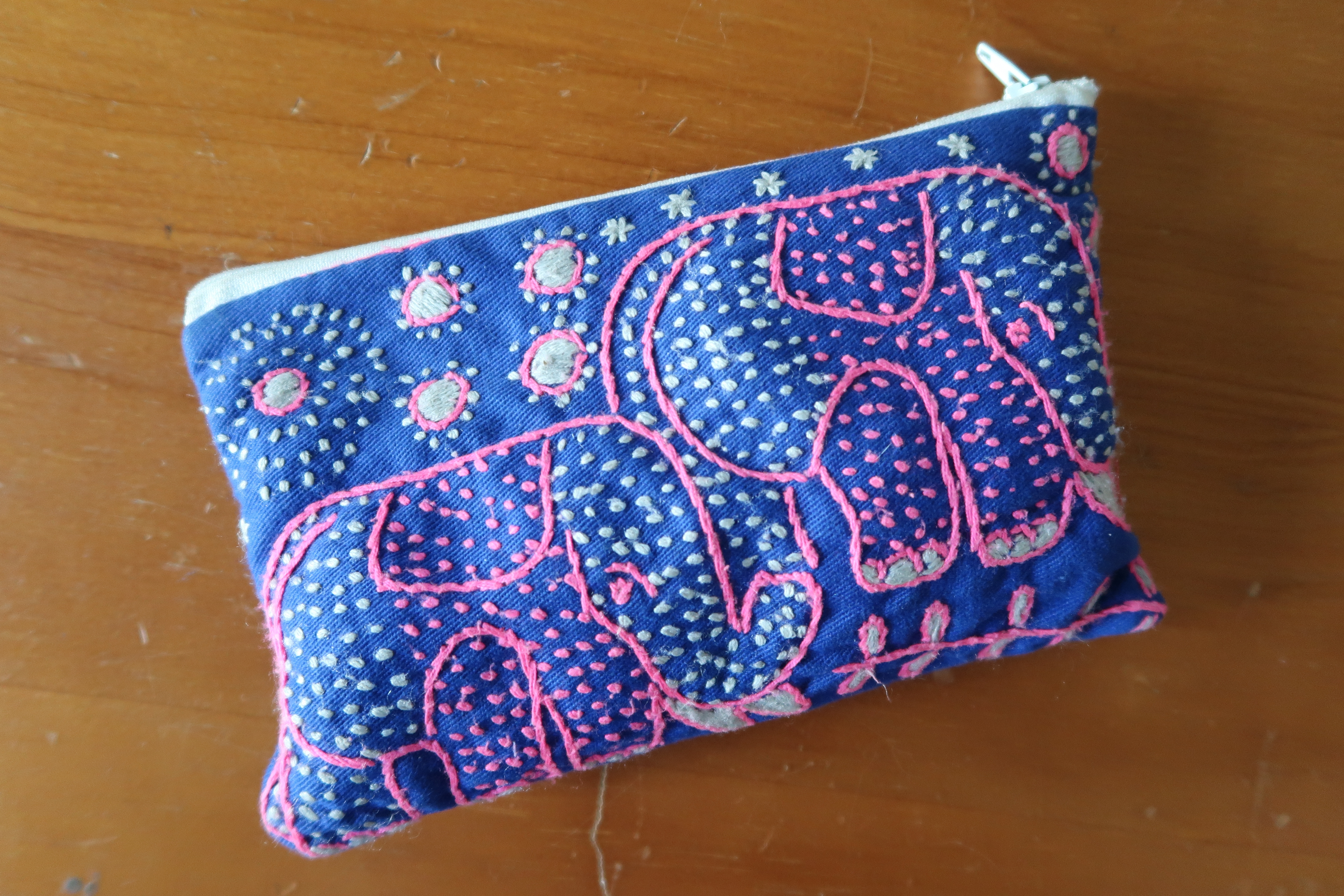 Finally, my purse pouch. I love this thing because it wrangles all the little things I tote around with me!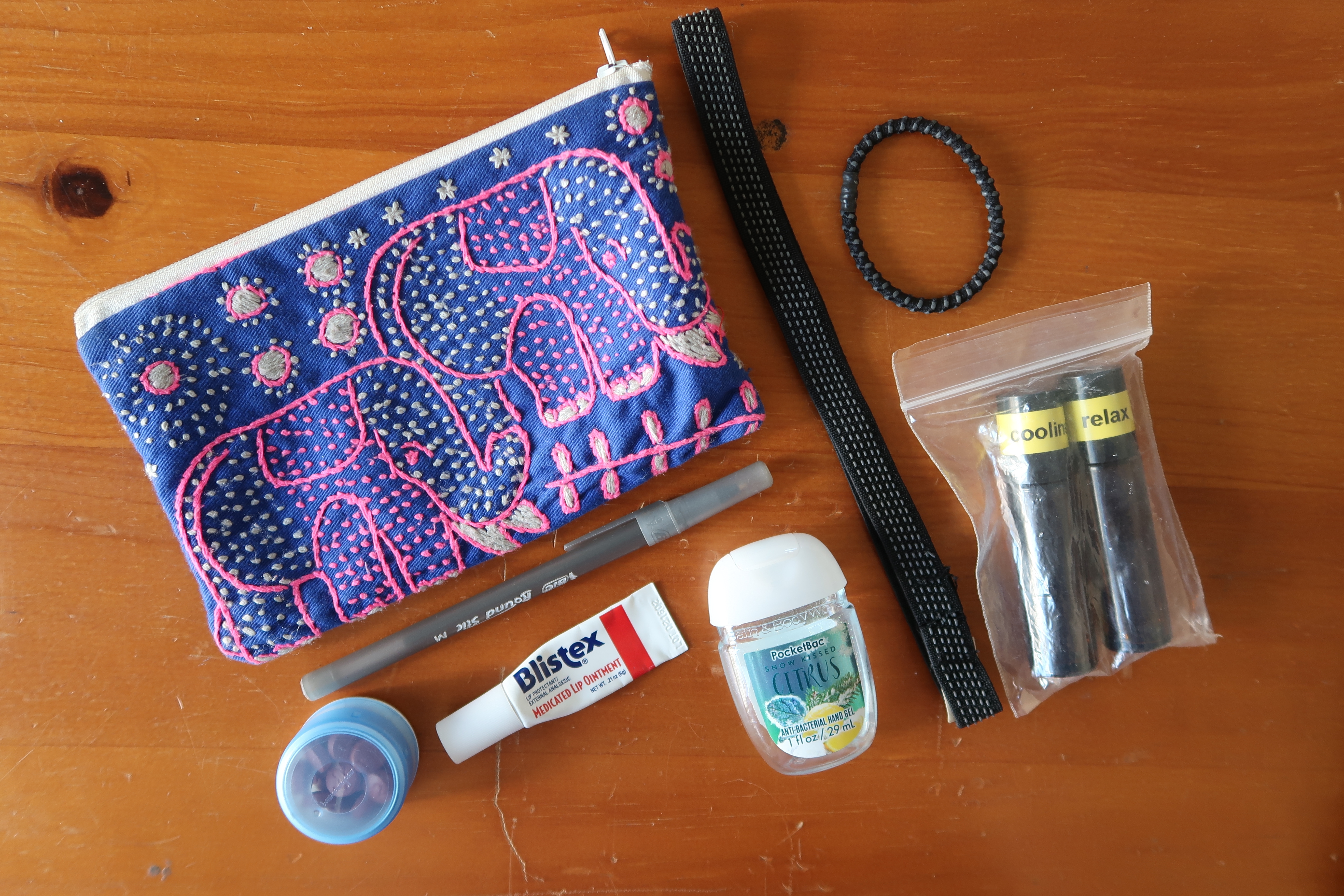 I keep ibuprofen in a Humangear GoTubb, a pen, chapstick, hand sanitizer, a hair band, a hair tie, and two homemade essential oil rollers; "cooling" with peppermint EO and "relax" with release and lavender EO. I don't go anywhere without them! Here it is all packed–tidy, easy to find what I need, and lightweight. Works for me! 🙂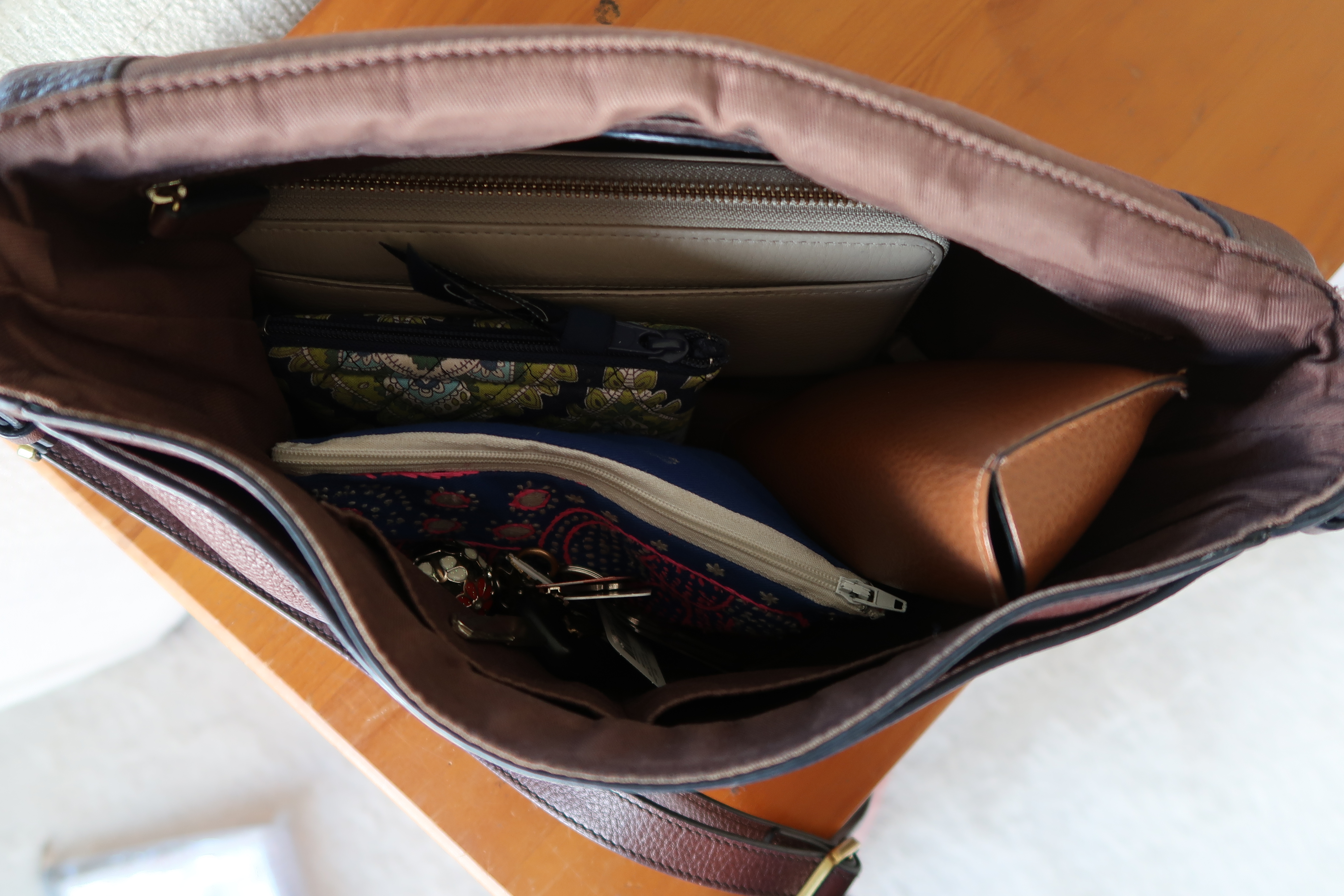 If you're interested, you can watch What's In My Purse below or on YouTube here!
// What's in your purse?
Thank you for reading/watching! You can find me online on Facebook, Instagram, Pinterest, Twitter, and YouTube. If you'd like to be alerted whenever I publish a new post, you can follow me on Bloglovin' or subscribe via email. Take a look at my Etsy shop where I sell tees, totes, sweatshirts, and pillow covers! Are you a blogger too? Check out my Blogger Mentorship Program.