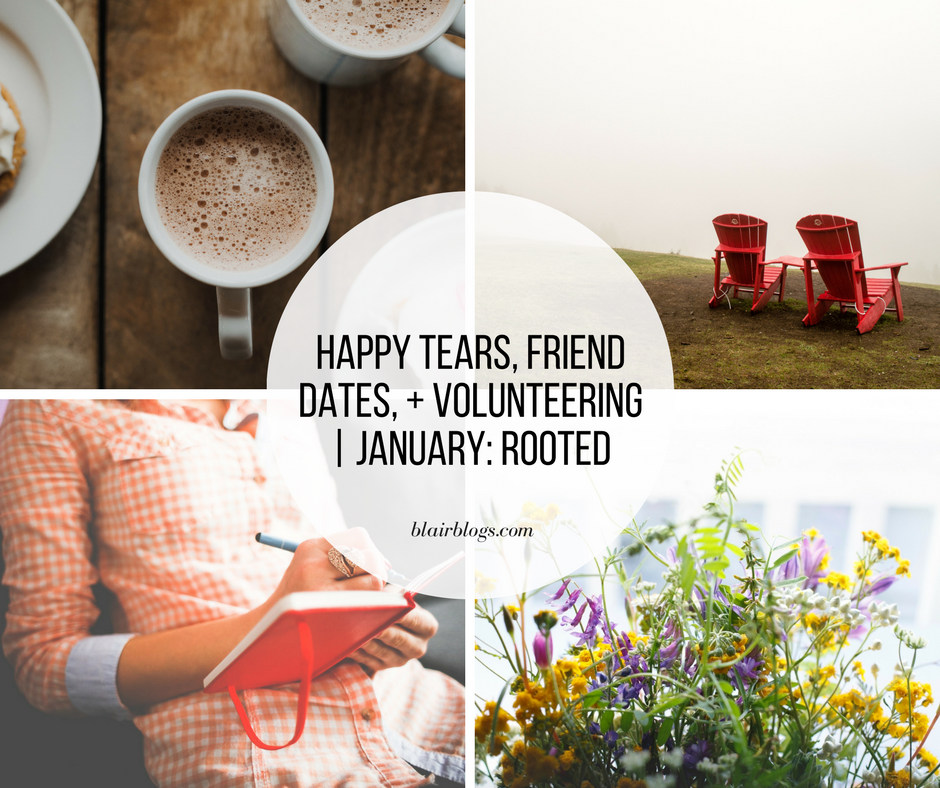 I am so excited to share this post and video! If you watched Why 2016 Was Tough + My Focus Word For 2017, you know that last year was very challenging for me personally, and I am focused on becoming more rooted in 2017. (If you didn't watch that video, this post may not make a lot of sense; you may want to check it out before continuing!)
January was a month of renewal, contentment, peace, and joy–four things I've been severely lacking in the past year or so. For the first time in what feels like forever, I feel a sense of purpose and palpable hope for the future. I have this strange assurance that God is using this awkward season of life to prepare me for something bigger and more important, and that's really exciting.
Today I'm sharing my January: Rooted video, where I discuss the action steps I took last month to become more rooted, what January was like spiritually and emotionally, and a couple of clips of me happy-crying (slightly embarrassing, but honest). 😉
If you're interested, you can watch my Rooted video for January below or on YouTube here. (Make sure you subscribe to my YouTube channel–my subscribers typically get access to my videos 24 hours before I link them on my blog!)

Thank you, thank you, thank you for your continual support and understanding. I received dozens of comments, messages, and emails in response to my last video from other women who shared their own stories, thoughts, and feelings. To those of you who shared with me: your words reminded me that I'm not alone! Thank you!
// How was January for you? How are you making progress on your focus word for 2017?
Thank you for reading/watching! You can find me online on Facebook, Instagram, Pinterest, Twitter, and YouTube. If you'd like to be alerted whenever I publish a new post, you can follow me on Bloglovin' or subscribe via email. Take a look at my Etsy shop where I sell tees, totes, sweatshirts, and pillow covers! Are you a blogger too? Check out my Blogger Mentorship Program.