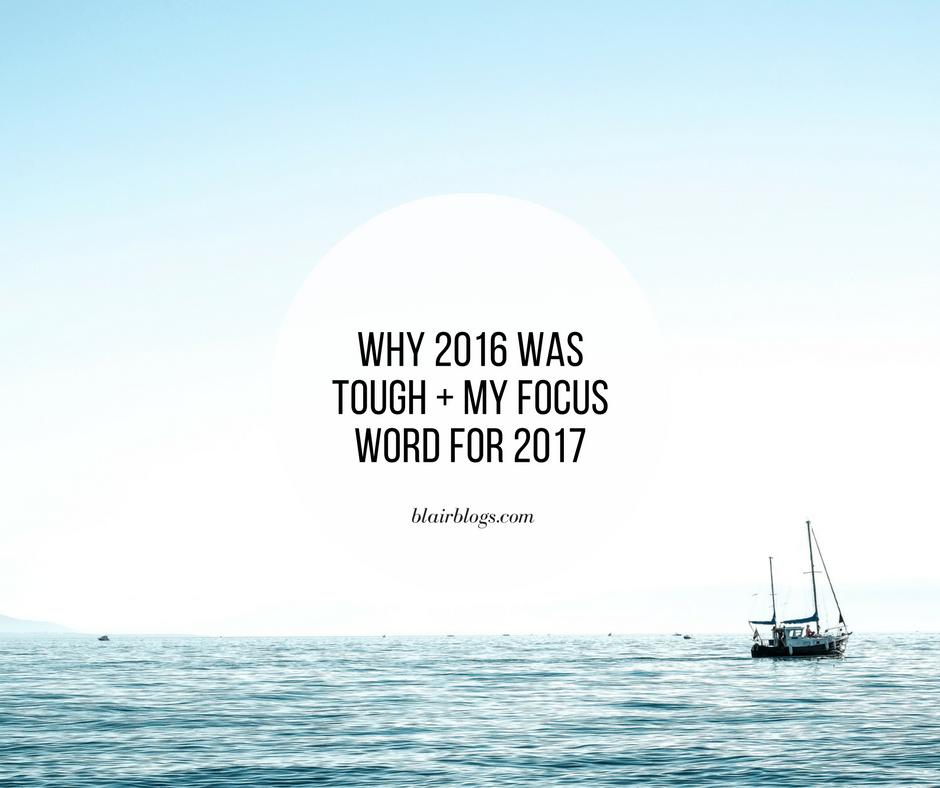 I already shared what you can expect from me in 2017 content-wise, but today I'm recaping 2016 and sharing what's to come in a more personal sense. I was nervous to write this post, and the more I thought about it, the more I decided that filming was the best way to accurately convey my feelings and experience.
So, today I'm kicking off a new YouTube series centered around my focus word for 2017. The past year has been very challenging, and I've often contemplated whether or not I want to share more specifically why it's been tough. As difficult as it is to be vulnerable, I know that sharing experiences can help eradicate that "I'm alone in this" feeling. If you hear my story and can relate–you're not alone, sister! I'm right there with you!
You can watch the video below or on YouTube here. Don't forget to subscribe to be the first to get notified when I publish new videos!
I would truly love to hear what your 2016 was like, good or bad, and what you're looking forward to in 2017. If you've chosen a focus word, please share! Thank you for your support and kindness, always.
// How was your 2016? What are you most excited about this year? Do you have a focus word?
Thank you for reading! You can find me online on Facebook, Instagram, Pinterest, and Twitter. If you'd like to be alerted whenever I publish a new post, you can follow me on Bloglovin' or subscribe via email. Check out my fun tees in my Etsy shop and listen to my weekly podcast about simplifying life, Simplify Everything! Are you a blogger too? Check out my Blogger Mentorship Program.