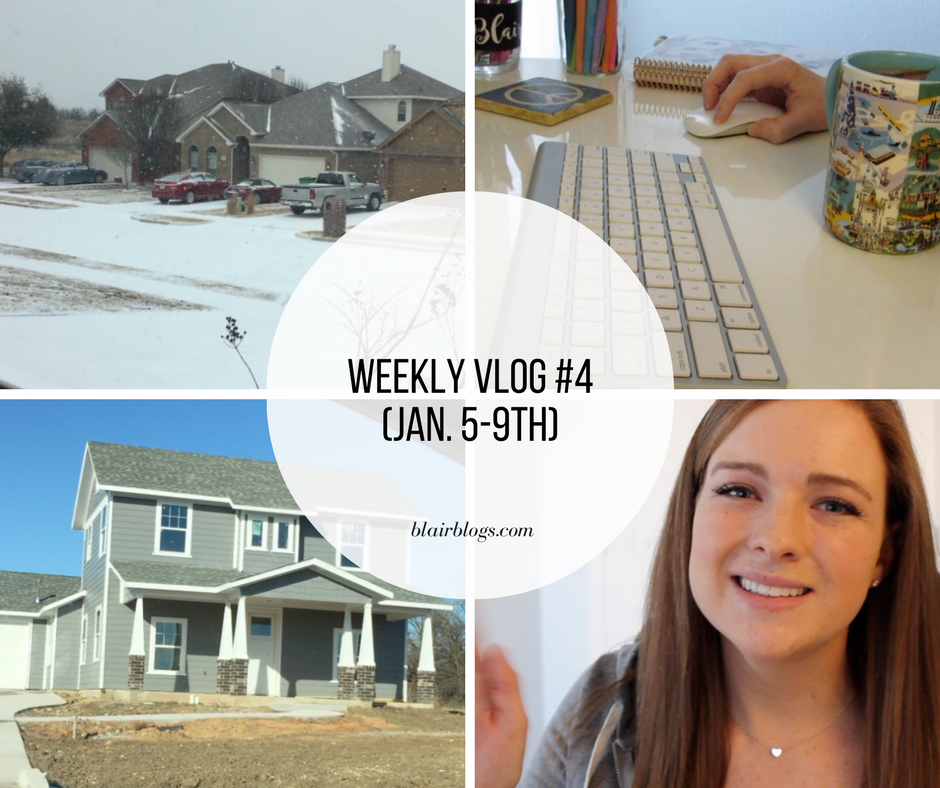 In my fourth weekly vlog (first one here, second one here, third one here), you'll follow my plans to get a PO Box and why, what neighborhood we wanted to move into but couldn't, where we go to church, and how Texans handle light snow.
I hope you enjoy it! As I mention in my vlog, I have previously shared every YouTube video here on my blog, but I'm tapering that off, and will only share some videos on both platforms. It seems like overkill to create a video and blog post for each video! Make sure to follow my Facebook page and subscribe on YouTube to be notified when I publish something new, like my most recent video, 50 Random Facts About Me!
You can watch weekly vlog #4 below or on YouTube here.
// How is life going for you? What have you done lately that's brave?
Thank you for reading! You can find me online on Facebook, Instagram, Pinterest, and Twitter. If you'd like to be alerted whenever I publish a new post, you can follow me on Bloglovin' or subscribe via email. Check out my fun tees in my Etsy shop and listen to my weekly podcast about simplifying life, Simplify Everything! Are you a blogger too? Check out my Blogger Mentorship Program.