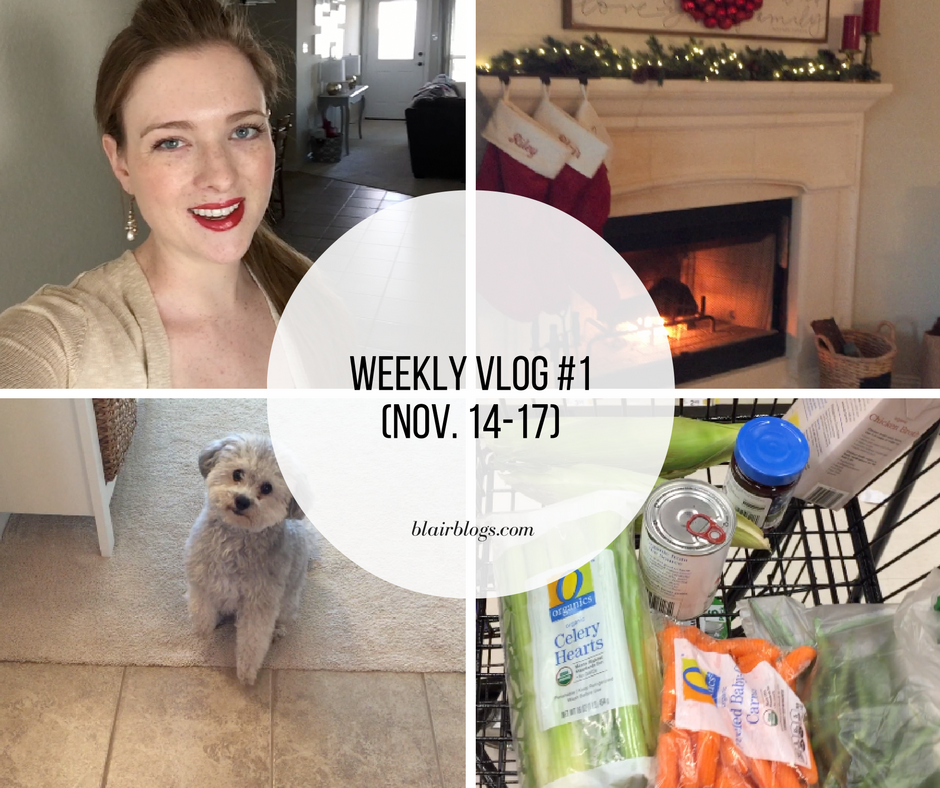 According to my new posting schedule, a podcast was meant to be released this morning. Instead, I decided to try something new and vlog from Monday through Thursday of this past week. I've been thinking about getting more into YouTube and video-making lately, mostly because it's less polished than blog posts. Blog content is decidedly perfectionistic and idyllic, but real life is the often the opposite.
I want you to know that my house isn't always clean and organized, I'm not always happy and productive, and I struggle with little things and big things–and I think a vlog demonstrates that well.
You can watch weekly vlog #1 below or on YouTube here.
If you decide to dedicate almost an hour of your life (#what, sorry!) to watching this vlog, I would really appreciate your feedback. I had a lot of fun vlogging and would be willing to do it more in the future, but only if it's interesting to y'all! Let me know!
// Would you be interested in watching weekly vlogs?
Thank you for reading! You can find me online on Facebook, Instagram, Pinterest, and Twitter. If you'd like to be alerted whenever I publish a new post, you can follow me on Bloglovin' or subscribe via email. Check out my fun tees in my Etsy shop and listen to my weekly podcast about simplifying life, Simplify Everything! Are you a blogger too? Check out my Blogger Mentorship Program.