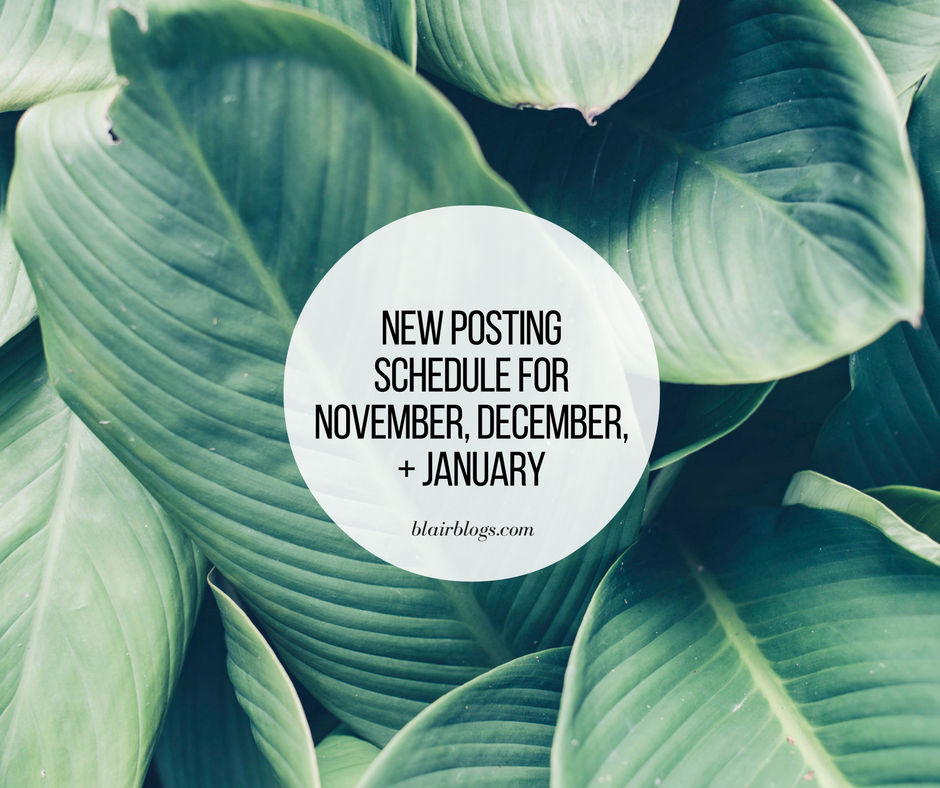 Hey friends! This is a boring, housekeeping-style post that most of you won't bat an eye at. But I know that if I don't address it, I'll get lots of questions. So here I am today, addressing the next three months as far as blog posting is concerned. Riveting, I know.
For a handful of reasons, my posting schedule is changing for the next three months. Over the past year, I have published five posts a week (one of them a podcast), but I'm pulling back to three posts a week, with a new podcast episode every other week.
For example, next week:
Monday: New post
Wednesday: New post
Friday: New podcast episode
And the week after that:
Monday: New post
Wednesday: New post
Friday: New post
…and that schedule will alternate and repeat through January, when I'll reevaluate and decide how to move forward. Also! I'm taking a week completely off for Thanksgiving and Christmas, and a week off in January while we're away on a trip.
And that's that! Have a lovely weekend! 🙂
Thank you for reading! You can find me online on Facebook, Instagram, Pinterest, and Twitter. If you'd like to be alerted whenever I publish a new post, you can follow me on Bloglovin' or subscribe via email. Check out my fun tees in my Etsy shop and listen to my weekly podcast about simplifying life, Simplify Everything! Are you a blogger too? Check out my Blogger Mentorship Program.