This is a sponsored post written by me on behalf of Lisa Bridge Collection exclusively at Ben Bridge Jeweler. All opinions are 100% mine.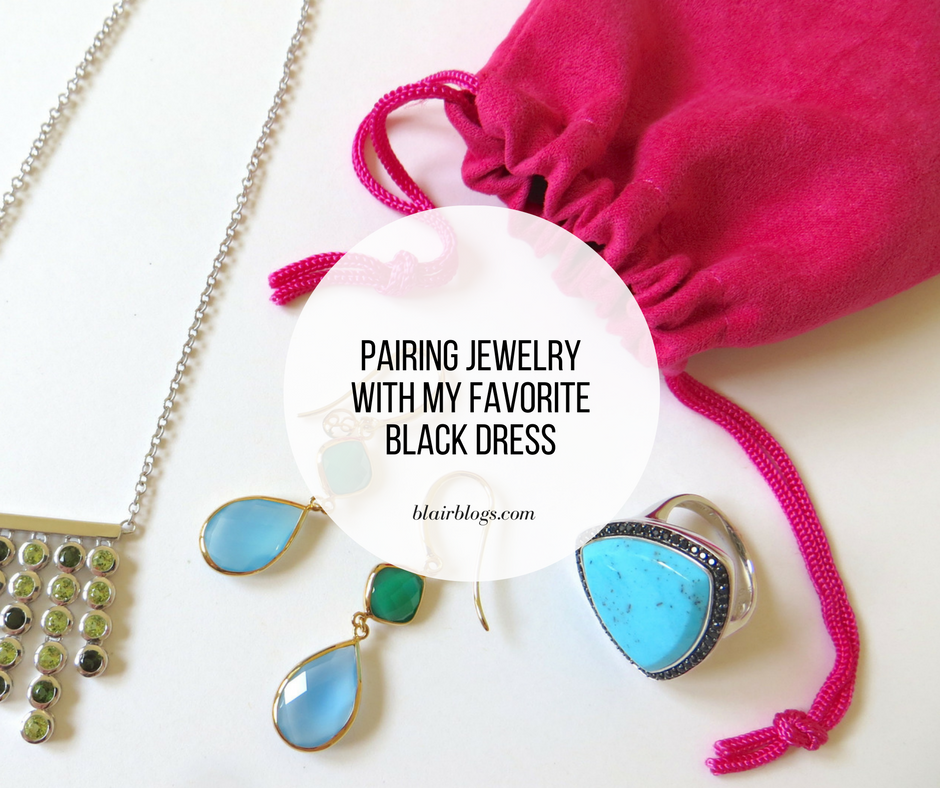 I've mentioned many times (like here and here) that I have a fairly neutral, classic wardrobe and lots of jewelry to dress up my mostly plain outfits. So when the Lisa Bridge Collection exclusively at Ben Bridge Jeweler launched and asked me to wear a few pieces and share what I thought, I was eager to do just that. I love this line of jewelry because it has so much variation–everything from bold statement pieces to dainty, feminine ones–something for everyone! Everything is made from real metals and gemstones, making it a great investment for yourself or gift for a loved one.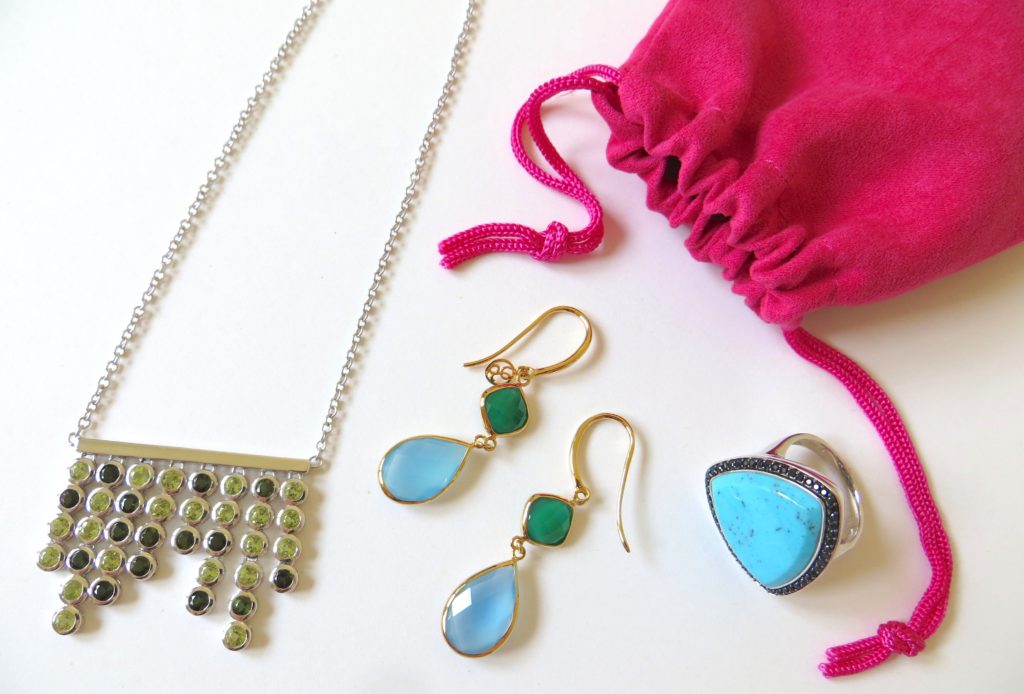 First I'll share each piece, then I'll talk about how I wore it. To start, let's talk about the Turquoise & Black Sapphire Ring. I adore this ring–I think it's trendy but classic and would be appropriate for nearly any occasion. I love how versatile it is–turquoise and black look great in spring, summer, winter, or fall; in fact, these two colors are one of my most favorite jewelry color combinations for that very reason!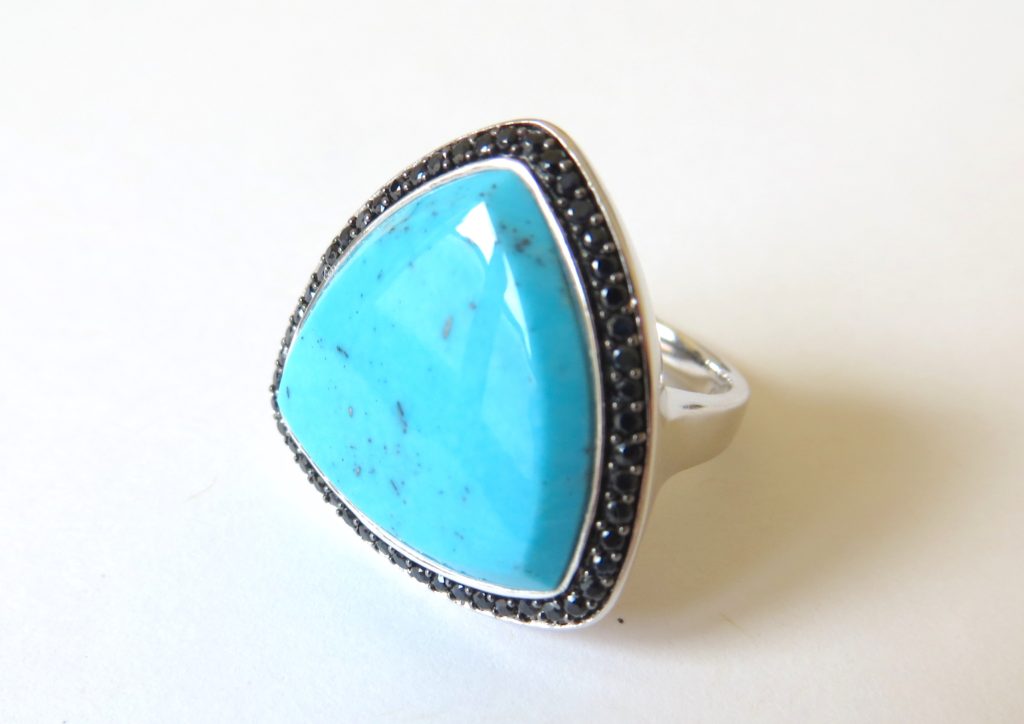 Next, let's talk about the Agate & Chalcedony Dangle Earrings. I'm a big fan of dainty dangly earrings that still make a statement, and these fit the bill beautifully. The gemstones are lovely in color and pop against the yellow gold, and I love how they pulled blue and green out of my eyes when I wore them. It's a tough call, but I think earrings are my favorite type of jewelry–they just seem to make more of a difference than anything else! They're like the mascara of the jewelry box! 😉 Agree/disagree?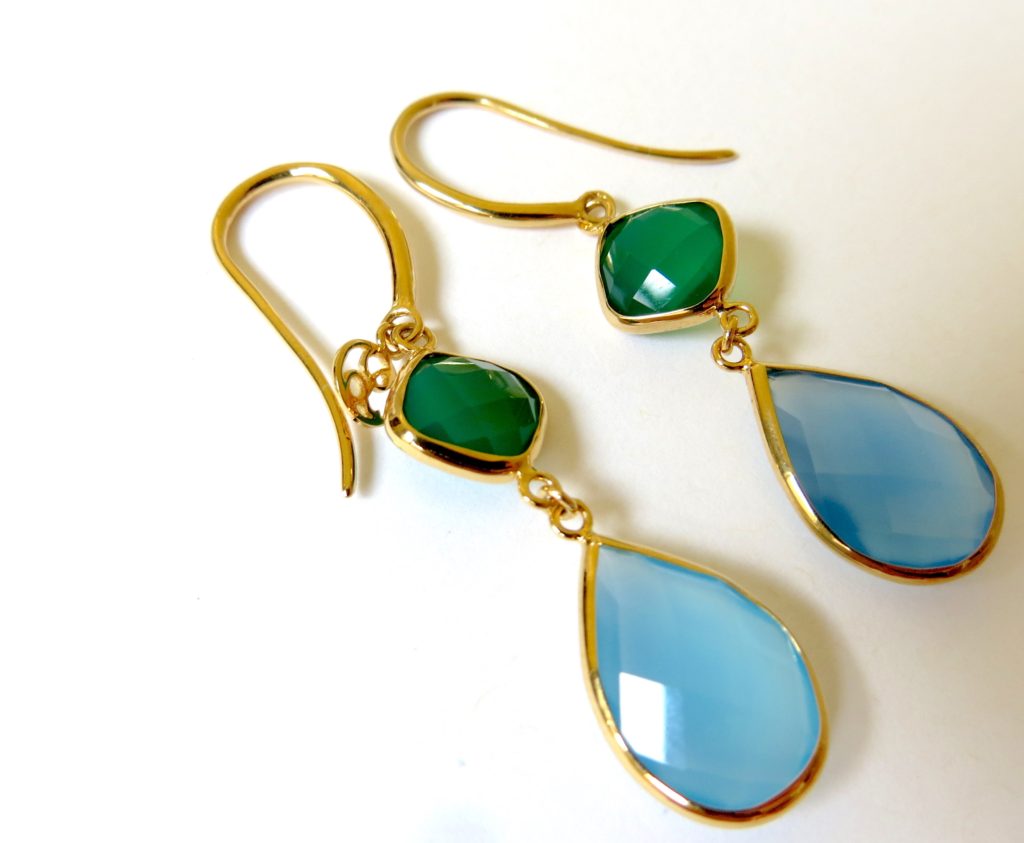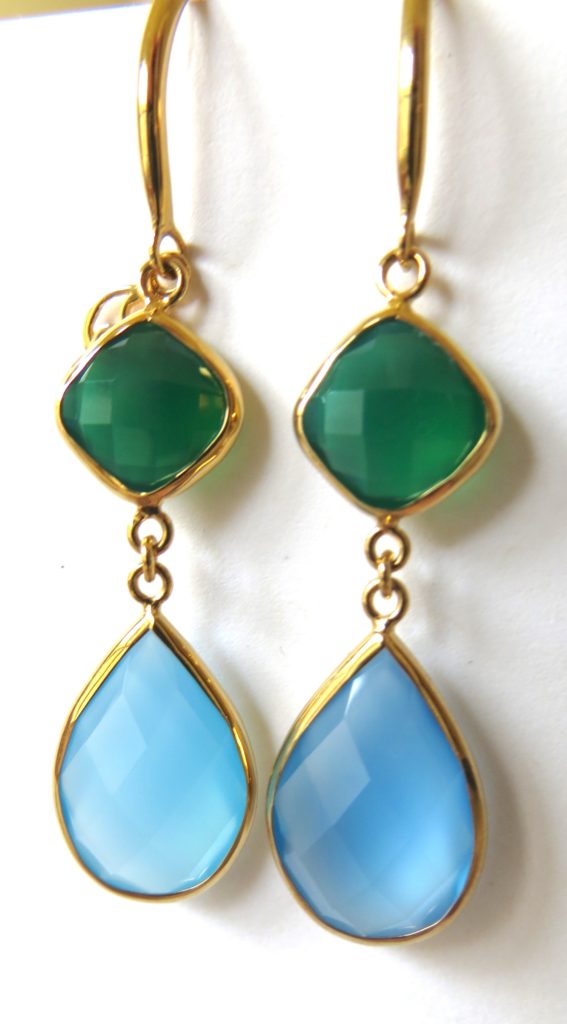 Finally, this Peridot & Tourmaline Necklace. This necklace surprised me big-time! It's not the kind of piece I would typically be drawn to, but I loved the way it wore. It was subtle but added a touch of whimsy and interest to my otherwise plain outfit. I really like this necklace, especially as a gift for someone who loves the color green. And it would look especially lovely on someone with green eyes!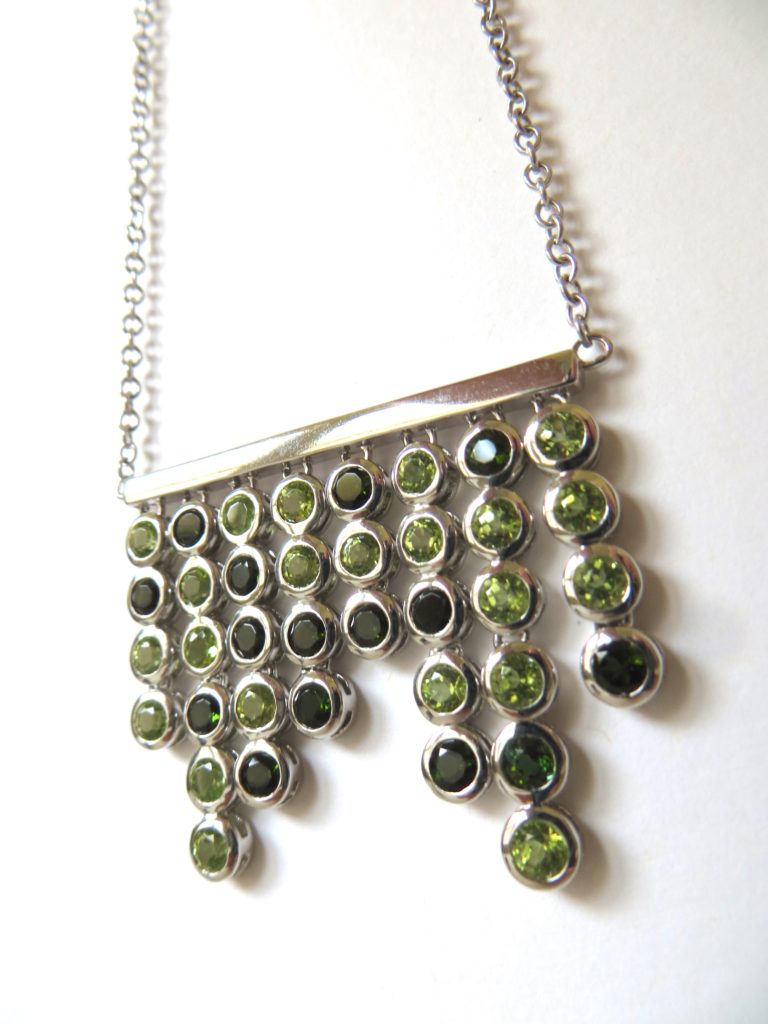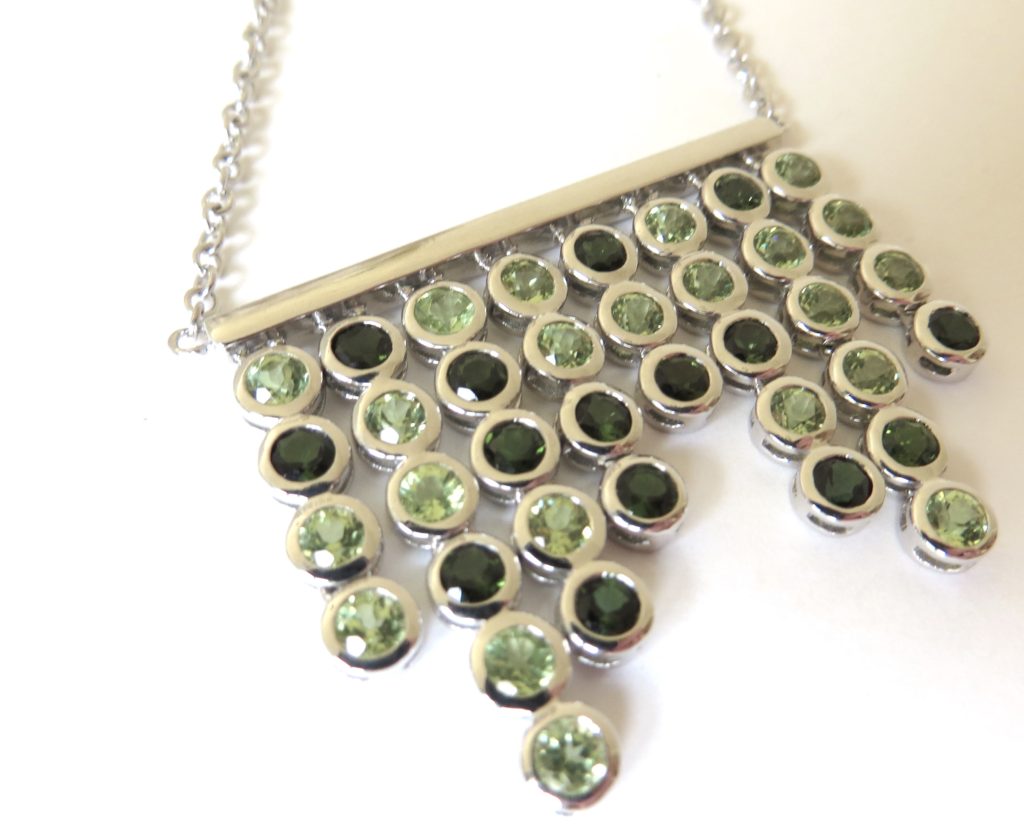 Okay, now let's talk about wearing these pieces. One of my favorite pieces in my wardrobe is a classic black shift dress that I bought five or six years ago. I've worn it dozens of times–to Christmas Eve parties, to multiple job interviews, to weddings, to church, etc. It's easy, comfortable, and versatile, and I can make it work for nearly any dressy occasion. Definitely my go-to Little Black Dress!
I absolutely love pairing this dress (or other black outfits) with pops of color in the form of jewelry. I think the classic, timeless, sophisticated look that combination creates is beautiful. It's my fallback for any event when I don't know what to wear–I pull out something black and add a little jewelry. It always makes me feel pulled together!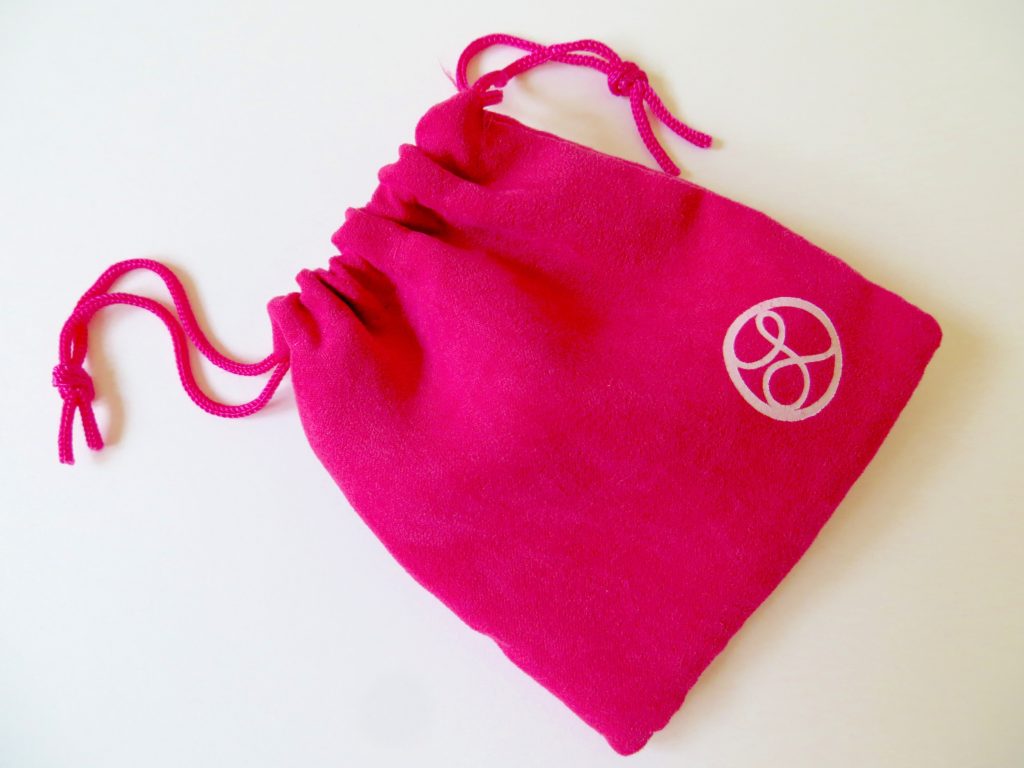 First, I paired the Agate and Chalcedony Dangle Earrings and the Turquoise and Black Sapphire Ring. I used to be firmly in the Don't Mix Gold and Silver Under Any Circumstances camp, but in the past couple of years, I've begun to experiment with wearing more than one metal at a time. I actually like being not quite so "matchy-matchy," as my mom would say. This combination strikes me as perfect for a formal wedding or date night. I'd throw on a cardigan and some nude heels to complete the outfit and carry a small clutch for my on-the-go essentials. I love the pop of blue on my hand and the way the earrings elongate my face. Sophisticated but trendy!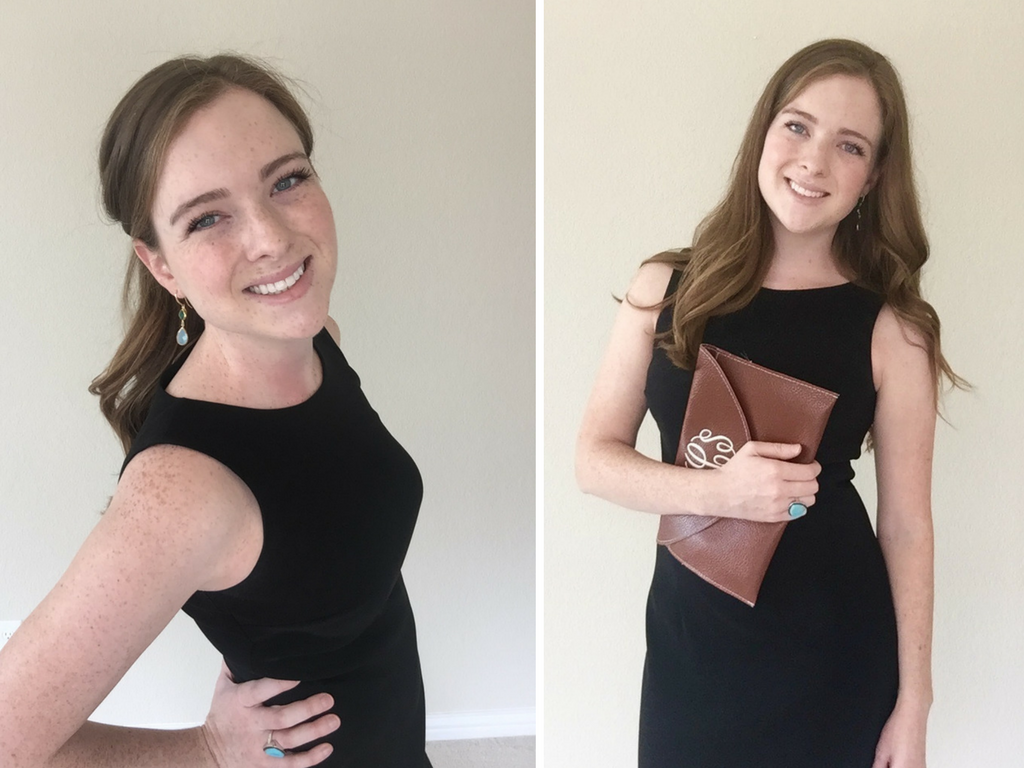 For the Peridot and Tourmaline Necklace in Sterling Silver, I wore it on its own with simple stud earrings. I love the way this necklace wears! It adds visual interest and a little pop of color without being huge, chunky, or heavy. I'd wear this dress/necklace combination to a job interview. (In fact, I've worn a similar combination to several job interviews in the past.) It looks formal and pretty without being overly distracting or flashy. Ideal!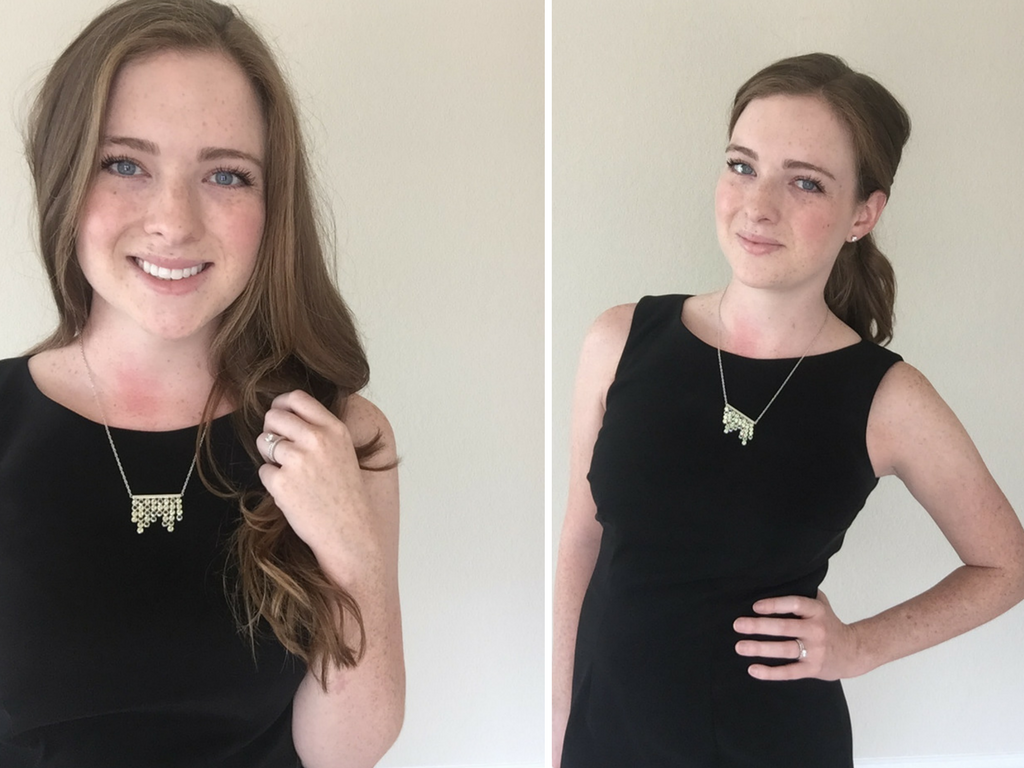 Timeless clothing and pretty jewelry go so well together, don't you think? 🙂
// Do you have a Little Black Dress in your wardrobe? What jewelry do you pair with it?